They say imitation is the best form of flattery.
---
Actor and comedian Kenan Thompson is best known for his tenure at Saturday Night Live.
He has a number of solid characters and impressions under his belt, from Charles Barkley to David Ortiz.
One of his most popular, and perhaps most dead-on in his portrayal, is Steve Harvey.
Family Feud: Extended Family - SNL www.youtube.com
The SNL cast member was recently approached by Harvey himself, on the set of Thompson's new reality competition show Bring the Funny. Turns out, Harvey is very familiar with Thompson's impression of him, and issued him a joking threat.
Thompson spoke of this encounter to Fox News.
"I just saw [Steve Harvey] when we were shooting 'Bring The Funny' and he was on the next stage doing 'Family Feud,' so I sat down with him and he was like, 'You better watch yourself'. I love Steve. I've known him for a super long time."

Despite Fox, it was a pretty funny encounter.
Many SNL fans thought so too.
Steve Harvey telling Kenan Thompson to watch himself over his SNL impression is by far the funniest thing he has ever done

— Gravel Banger (@Gravel Banger)1558026290.0
#SteveHarvey #kenanthompson Celebrity boxing match is needed to settle this!! https://t.co/GDVbikjtgq

— christian (@christian)1558023586.0
Kenan Thompson looks more like Steve Harvey than Steve Harvey does. Goodnight.

— Christina McGann (@Christina McGann)1557205556.0
While initially some fans took the threat a little seriously, it was obvious to Thompson that the comment was in jest.
After all, he is a comedian.
"Comedy is a craft. It's something that you sharpen over time so the more you educate yourself about topics and references the better [your comedy] will be and the more appealing it'll be to a wider audience. Your comedy skills get better over time but you have to work at it."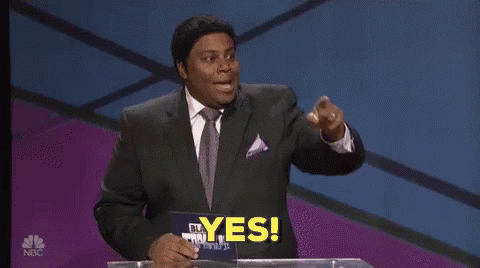 media2.giphy.com
Thompson has gained a large following over the years, beginning with his involvement with Nickelodeon in the 90's. After starring in shows such as Kenan and Kel and All That!, he wound up scoring a spot on the biggest sketch comedy show of all time.
In fact, Thompson broke the record for the longest running SNL cast member.
He is now has sixteen seasons under his belt, and he won't be stopping anytime soon.
The year 2093. Earth is a barren hellscape. Humanity has been extinguished. Kenan Thompson celebrates his 100th sea… https://t.co/cFkI4g8e7D

— JC (@JC)1557536065.0
Thompson is now getting his own sitcom on NBC, titled The Kenan Show, along with a new unscripted reality game show called Bring the Funny.
He has no plans to leave SNL.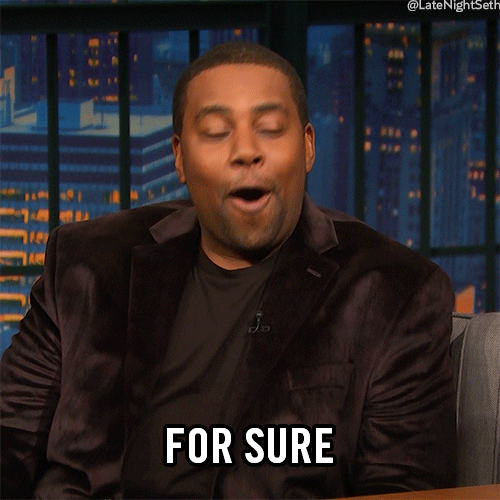 media0.giphy.com
What a legend.