Infamous Movie Plot Holes Explained
Reddit user Animeking1108 asked: 'What infamous movie plot hole has an explanation that you're tired of explaining?'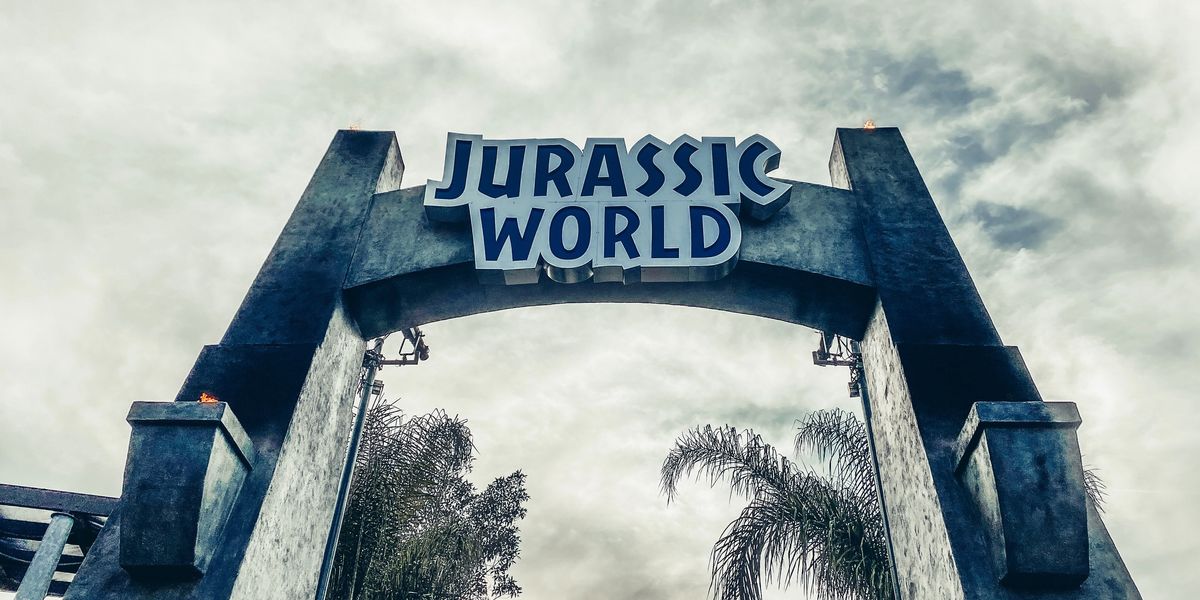 Christopher Stark/Unsplash
A movie is only as good as its ending.
Unless audiences are left with a major cliffhanger under the premise there's a planned sequel, all plot points should be resolved to a degree.
However, even the best films that are thoroughly satisfying and enjoyable can lead to a disappointing finale that leaves audiences hanging with no promise of a follow-up. It can be frustrating.
And then there are the thin plot holes that are so arcane, it's nerve-wracking trying to make sense out of them.
Yet, there's somehow logic in them that escapes the minds of audiences with short attention spans.

Curious to hear examples of these, Redditor Animeking1108 asked:

"What infamous movie plot hole has an explanation that you're tired of explaining?"
And...action!
Scenes from these thrilling films left some audiences stumped.

Beast Follows Feast
"In Jurassic World, Claire didn't 'outrun' the T-Rex (in heels) … because it wasn't CHASING her. The dinosaur was conditioned to equate the flare with feeding time so it was patiently following her to an anticipated meal. The situation is similar to how zookeepers can have (limited) interactions with lions and bears."
– PARed717
Choosing Correctly
"How does Sarah Connor know which button to press to crush the Terminator in Terminator(1984)?"
"Because she accidentally presses it a few minutes earlier and it set the crusher off, it what lead the Terminator to find them."
– SuvenPan
"Oh, like in The Incredibles where Elastigirl has the remote and Bob tells her to push that button again."
– DBSeamZ

The Glitch In The Machine
"The matrix reloaded the scene where Neo is talking to the architect, the screens behind them are not other ones, it is the predictions the machines are making on Neo's responses, most of the scenes are incorrect in those predictions, except for when Neo must choose between Trinity and all of humanity, the machines nailed that response on all screens."
– Omegaprimus

These classic examples left some viewers completely flummoxed.
Getting Intimate
"There was a whole topic on the front page a while back about The Truman Show asking about what happens when Truman wants to sleep with his onscreen wife, is that upsetting to her because she's just an actress, how do they avoid showing it on TV. People offering all kinds of explanations like 'he was raised not to know what sex is.' I thought I was going crazy because not only does the movie directly address this (two guys watching the show complain that the camera always cuts away when Truman and his wife go to bed) but it's an actual plot point in the movie that she's trying to have a baby with him so that they can start Truman Show Phase 2, and his obsession with a woman they kicked off the show years ago is ruining the director's plans."
– plankingatavigil

Remembering Memory Loss
"In Memento, people always wonder how a guy with short-term memory loss remembers he has memory loss. But he's conditioned himself to say it, just like Sammy was subjected to conditioning in the flashbacks."
– wakeruncollapse
Eavesdropping
"One of Charles Foster Kane's servants was outside his bedroom when Kane said 'Rosebud.' The door was wide open. The dialogue later confirms that a butler heard Kane's dying words and reported it to the paper."
– TheNavidsonLP
Establishing Reality Up Front
"FRIENDS. 'How did they pay for that apartment on their salary in New York?'"
"The very first episode, Monica mentions that her grandma owned the apartment, and she would never be able to afford it otherwise!!"
– PleasantFix5
"And it was rent controlled, plus i think it was an illegal sub lease and they had to hide that from the super."
– turkturkeIton

Playing On A Steretype
"I am so late to the party but… Legally Blonde"
'OMG, a dumb blonde sorority girl studied for the LSAT for a summer and aces it? Bullshi*!

"No. No, the point is that Elle Woods was never a 'dumb blonde.' She was always brilliant. Literally the first scene is her interrogating the salesperson and catching them in a lie because she was observant and smart."
"Rather, Elle was pigeonholed by the circumstances of her looks and her privileged upbringing to pursue a vapid life. While inspired by the wrong reasons, it results in her breaking the mold she was confined in so that she is able to reach her full potential."
– Spectrum2081
Is it too much to ask the audience to suspend their disbelief?
It depends on the movie.
Witnessing The Supernatural
"People sometimes wonder how Indiana Jones initially remains sceptical of the mystical events happening in the second film, when he just witnessed a magical ark mass killing a bunch of Nazis in the first film."
"But that's because the second film is a prequel."
– chillyhellion
Accepting The Mythical As Real
"Also the majority of artifacts and myths Indiana Jones interacts with are completely mundane. They have fascinating cultural significance and implications on history, but they're ultimately just mundane. The encounters with the supernatural are clearly rare exceptions he gets caught up in, not his primary field of expertise."
"Like, even if literally Atlantis was discovered right here and now today, that doesn't mean the lost continent of Mu, or the city of El Dorado, or the lost colony of Norumbega, or anything else is real. It means Atlantis is, apparently, real."
– wererat2000

Heightened Awareness
"On watching The Sixth Sense it may seem completely improbable that Bruce Willis' character didn't realize that he was dead. Yet it's explained right there in the movie: ghosts see only what they want to see."
– prosa123

What makes the moviegoing experience enjoyable is the assessment afterward with other cinephiles.
It's fun to discuss the contrasting takeaways each person may have had from watching the same movie.
Occasionally, there are plot holes that seem easily identifiable, but wind up having a perfectly logical explanation behind them, which warrants a second viewing.
But one movie that my friends and I had a difficult time figuring out was Back to the Future.
Even though Marty successfully corrected the course of time with his parents falling love, wouldn't they have recognized their son when he eventually became a teenager?
They each interacted with the catalyst–their future son–who brought them together in the first place after all.
But that's just an example of the suspension of disbelief.
Sometimes, you just gotta go with it.

Reddit user PM_ME_UR_DOGS_FEET asked: 'What should people absolutely not do when visiting your country?'
When visiting a foreign country, many people like to hide the fact that they are tourists, and make every effort to blend in with the locals.
Even so, most tourists can't help but do a few things that locals seldom or never do, such as taking selfies in front of historic monuments, buying cheesy hats and T-shirts, or going to notoriously crowded places.
If doing these things will more than likely make them stick out like a sore thumb, it also won't exactly put them in harm or danger, as most tourists at least have the good sense to read a blog or guidebook instructing them on how to stay safe while traveling.
The most savvy travelers know that the best place to get advice on what not to do when traveling abroad is not online or in a book, but directly from the locals.
Redditor PM_ME_UR_DOGS_FEET was eager to hear the opinions of people around the world as to what tourists should avoid doing when visiting their country, leading them to ask :
"What should people absolutely not do when visiting your country?"

Moo!
"If you are hiking through the Austrian mountains with a dog, put it on a leash."
"The cows will hurt you if they feel threatened."
"In general, don't disturb the cows and keep away from them."- annadaso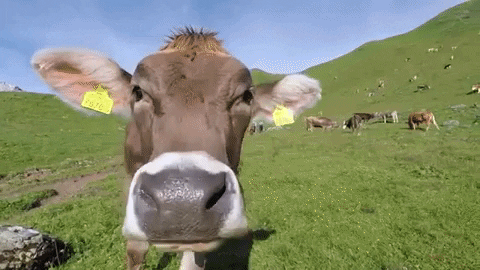 Cows Alps GIF by MeinMontafon
Giphy
Not All Creatures Are Cute And Cuddly...

"Approach wildlife, especially when they're with their offspring."
"The amount of idiot tourists I've seen outside their cars within mauling distance of a bear or moose is mind boggling."- GingerMeTimberMate
"Do not touch the bison."
"I don't care that they're herbivores and look fluffy."
"They are incredibly strong and will kill you if they're in a bad mood."- hartywhalers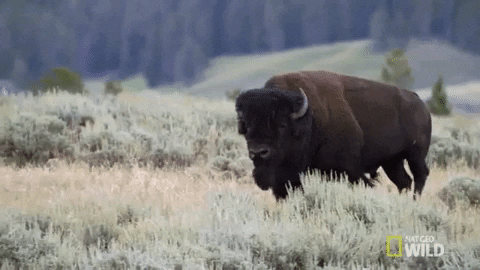 Bison Yellowstone GIF by Nat Geo Wild
Giphy
No One Needs To Blend In That Much!
"I live in Barbados."
"Don't wear camouflage."
"It's illegal unless you're a part of the Defense Force."- durants
They Call It The Outback For A Reason
"Don't go for a drive in the outback without making sure you're properly prepared if you get stuck."
"There's a reason you see so many abandoned cars on the highways out there."- thethreekittycats
Back Of The Line!
"UK here."
"Always queue."
"Even if there isn't a queue, just look around politely and ask whoever's around if they're queueing."
"I know this reads like a joke but it really isn't."
"There's always a queue, and tourists always ignore it, and that's usually why tourists get a bad rap in the UK."- fearthe0cean
Literal Red Flag Alert!

"If you're not a strong swimmer, please don't wade out into our ocean expecting that you'll be okay."
"If you want to swim at our beaches, stay between the flags where there are lifeguards on duty."- nightlightened
"Don't swim outside the flags on the beach."- strayainind·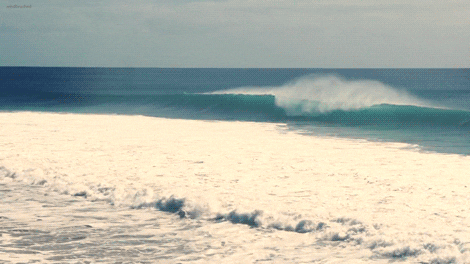 The Beach Summer GIF
Giphy
That Some People Would Actually Need A Warning...

"Don't do the Nazi greeting."
"In fact, just don't do it anywhere."
"But especially not in my country."
"Police will arrest you for it."- Mad_Moodin
Or Stand Still In Them For That Matter...
"Don't walk the bicycle lanes."- valthorgallifrey
Be Selective When Sight Seeing

"Don't go to Hollywood expecting something."
"Also, don't spend tons of money just to see famous people's homes on one of those bus tours."
"You should go to all the cool museums around LA though, those are pretty neat."
"And the beaches aren't too bad either."- jgeradsfdh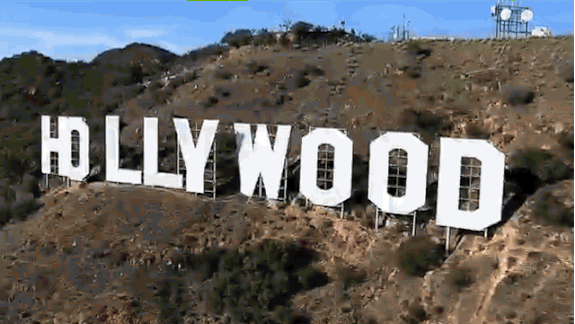 hollywood GIF by American Idol
Giphy
It's Just Plain Rude
"Don't touch the King's guard."- EmperorOfNipples
Or Any Busy Street Anywhere...

"If you're visiting Brazil, specially a big city, avoid using your smartphone while walking on the streets, as you become more prone to being robbed."- DistantLandscapes
Not the Most PC Name If You Really Think About It

"Order an 'Irish Car Bomb' shot."
"Doesn't exist here, and the name has roots in The Troubles, a dark time in our history that people north and south of the border who are still alive lost people to."- TheIrishninjas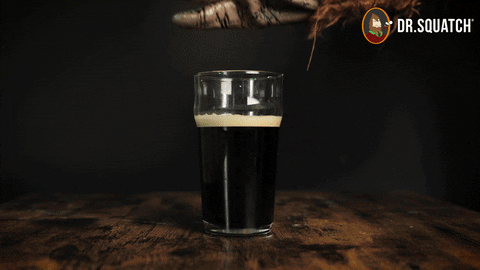 Irish Cream Beer GIF by DrSquatchSoapCo
Giphy
Not All Canadians Are So Friendly...
"If you come across Canada, don't ever dare touching our geese, thanks."- ClickWorthy69420
Many tourists enjoy going off the beaten path and veering from the most famous and heavily visited places.
But before straying from the path, it couldn't hurt to get advice from a local on just how far to stray.
Everyone has a different journey on their road to self-discovery.
Especially when it comes to their sexual identity, many young adults struggle with not fitting in and wondering where they belong in social situations.
It's common for many of these individuals to be ashamed and suppress their identity for fear of being judged or ridiculed, while others have a support system at home or among close friends.

Curious to hear how people arrived at their moments of self-discovery, Redditor TheGreek1 asked:

"What made you realize your true sexual orientation?"
Exposure to media helped these Redditors with their epiphany.

The Guy On TV
"So one day I saw a tv show, and there was a gay guy in some part of it, so I thought to myself, am I gay? And I came to the conclusion that I am in fact, straight."
– ShapeShiftingBruh
"Same! Or you may see a good looking guy but it doesn't feel the same way as seeing a good looking woman. I hope that makes sense."
– gomeazy
Erotic Magazine
"I stumbled upon a stack of old playboys when I was 7 actually. I was very very intrigued. Before that I thought boys and girls both had penises lmaoo."
– 335i_lyfe

'Cuz Ya Gotta Have Faith
"I'm dating myself here but George Michael's video for 'Faith.' At the beginning there is a hot girl in high heels leaning against a jukebox on one side and he's on the other side. My eyes went to him. I thought, maybe I just want some jeans like that. Naw. I wanted what was IN the jeans."
– shakycam3

Some experimented to determine their sexuality.
Trying Oral
"Honestly? I had some doubts at first. So I let a guy go down on me during a 3some with his girlfriend. He was a freshman psychology student and had just learned about Kinsey and was making a big long speech about how sexuality is a spectrum, and nobody is truly 100% straight, and you know what? It was kind of compelling. So there I am, getting what was probably the third blowjob of my life, and I just can't stay hard. This dude was motivated, and no matter what he did... I think I was every bit as surprised as he was."
– porn0please
Best Buddy Hook-Up
"Same here. I thought, 'let's try men, see how it goes!' Found myself hooking up with a close male friend who is, by all means, a f' kin smoke show."
"It was a safe space. I felt comfortable. And I learned - at most I'm a Kinsey 1 maybe. Maybe a Kinsey 0.5."
"If I die without ever being with another man, all good."
– astoneworthskipping

Those who were acquainted with or related to these Redditors tried to convince them of their sexuality.
Recognizing Beauty, Not Acting On It
"My sister in law was trying to convince me I was 'bisexual with a preference for men.' She wouldn't let it go, all because I can appreciate when a woman is beautiful. I told her that I can see when a woman is beautiful, but it doesn't mean I'm attracted to them."
Little Closeted
"My best friend in high school was a lesbian, and was always trying to convince me that I was bi. I was like, 'lol no, I'm straight af.' Well, one night with my guy of many years, we were opening up about our kinks and- I don't know, I guess I just finally felt safe enough- but I realized I'd always kept a door closed inside of me where I knew I was also attracted to women."
"I've had way too many bad experiences in the past with female friends (who I think were actually crushes) to actually ever think about dating a woman, but I'm definitely also sexually attracted to them."
– Dizzy_Duck5436

Impressions made from a certain age can't be forgotten.
Kindergarten Crush
"When I went to kindergarten round-up when i was 5, I remember seeing two very pretty girls and thinking I would like to kiss them. To be honest, 35 years later those two women are still very pretty and I would still like very much like to kiss them."
– 2aboveaverage

The Handsy Child
"I remember falling in love with my first grade teacher. Ms. Florence. It has always been ladies for me. I read these modern discussions where people are debating sexuality, and it just doesn't compute. My Grandpa told stories about me putting my hands down women's shirts at age two/three."
– momentum_1999
My elementary teacher's assistant was a high school student named Randy.
He was the first guy I couldn't take my eyes off of.
He was a redhead, had freckles, and stunning green eyes that looked deep back into mine whenever I pretended I had a question for him but fumbled with my attempt at small talk.
I recognized him as a beautiful man but I didn't understand why I gravitated toward him as I was years from having any kind of sexual comprehension or awakening as a ten-year-old.
But I know for certain that was when I realized I was "different" when I pined for him and wanted to be near him every time I went to school.
I wonder what Randy is up to now?
Do you sometimes think about the people from your past you've had crushes on?

CW: Death and miscarriages.
It's always sad when a couple doesn't make it all the way.
Especially when a promise was made.
Isn't that what an engagement is?
A very expensive promise.
Diamonds ain't cheap.
Redditor mimi_nivi wanted to hear about the reasons why finally getting to "I DO" was impossible, so they asked:
"People who were engaged at one point but never got married, what happened?"
I've never been engaged.
And I thank God everyday.
My laundry list of exes is full of stains.
Not in Bed?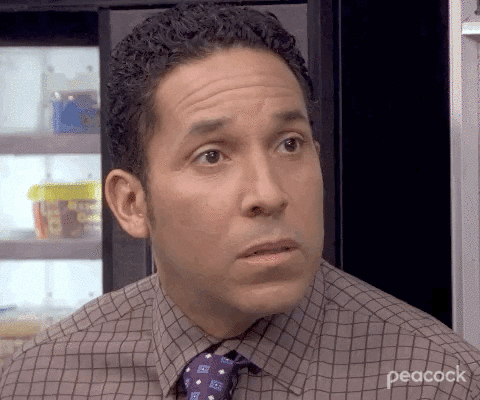 Season 5 What GIF by The Office
Giphy
"Came home for lunch one day to surprise her. Surprise was on me as she was in the middle of doing her co-worker on my couch. I loved that couch."
Siguldg
3 Months Before
"He wasn't participating in the wedding planning at all and I realized he didn't actually want to get married. There was a lot of pressure from his family and admittedly, me as well. I just wanted a family and to be married and hadn't really paid attention to his reluctance up until that point."
"It was 3 months before the wedding and I sat down and reviewed our relationship. We were incompatible at several crucial points, even though we loved each other a lot. So I called off the wedding and ended it and while we were both sad, we were also relieved."
"This was more than a decade ago and whenever we run into each other we catch up and there are no hard feelings at all. He's married and a father now and I couldn't be happier for him."
Midnight_Muse
Back in 2012
"She died due to seizures. 3 am: she was home alone. She woke up and had a seizure and unfortunately hit her head against a wall… 7 am: she was supposed to show up at her parent's house to drop off the dog before work. She didn't. 9 a.m.: her parents went to check on her, the dog was fine, but she was unresponsive. 9:30 am she was declared deceased at the scene. 10 am: I was at work and I got a call from her father… I lost it right there. It was back in 2012 but still, I'm not over it yet."
Fragrant-Snake
Cruel
"We had like 6 miscarriages."
"At the end of the relationship, he said something to me like 'It's just so hard… I look at your face and I feel like I SEE nothing but 6 dead babies.'"
"Can't really come back from that one. I mean some people can. We couldn't."
"It's crazy in hindsight but everything just kind of worked out. I have two beautiful daughters and a stepdaughter I love and a great life!"
relentpersist
Whoops
"Turns out she liked vagina as much as I did."
wayneo88
Sometimes too many of the same interests are NOT a good thing.
Lesson learned.
Thank You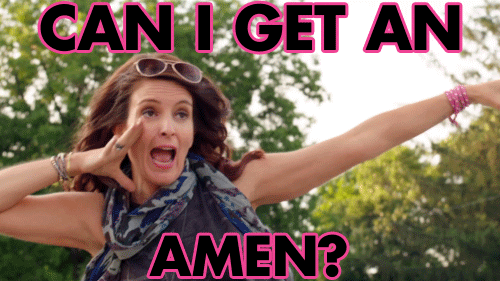 Preach Amy Poehler GIF by Sisters
Giphy
"He cheated before we got married and I found out. I thank the stars every f**king day I didn't marry him."
fatfemmebish
Old Friends
"She started hanging out with an old group of high school friends and just changed. She became extremely nasty over wedding plans, telling me we had to have the exact same number of guests on both sides. If I had one more guest than she did, she made me remove someone from my side. I knew if I moved forward it would have ended in divorce, so I just ended it before it got to that."
Wastoponcene
True Colors
"The longer we lived together leading up to the wedding, the more he showed his true colors. One day while I was cooking dinner for us he started screaming at me, like an inch from my face, and called me a (see you next Tuesday.) Something about it snapped some sense into me. I walked out and never went back."
gamergirl007
Technicalities
"We're still technically engaged, but we never wanted a wedding. We met way late in life (I'm 50, she's in her mid-40s), no kids, and if we get legally married the gov't f**ks with her disability assistance so she is my spouse, my partner, and my soul mate. But we don't feel the need to get married. But I do have a living will just in case. We will be celebrating our 10-year anniversary early next year."
lovedontfalter
Holy Mary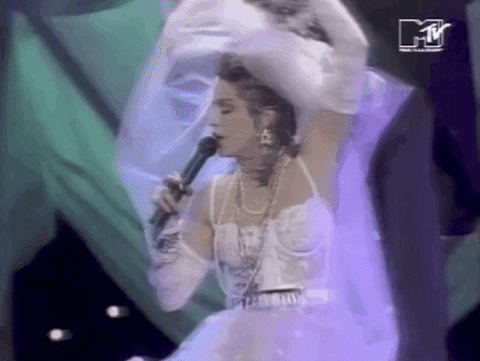 like a virgin madonna GIF
Giphy
"The Holy Spirit came to him in a dream and told him that he couldn't marry me because I wasn't a virgin."
hitlersd**k69420
Well, sometimes it's just not meant to work out.
And that sounds like a blessing.
As a child, my family traveled extensively throughout the United States. Both of my parents loved to travel.
I went to 48 of 50 states—just Alaska and Hawaii left—as well as parts of Mexico and Canada with my parents. As an adult, a job I had for 13 years required travel, sometimes for a month or more.
Through that job I made it to Germany and Japan.
Needless to say I've seen my share of tourist attractions and tourist traps. But I'm a sucker for kitsch.
So while I love going to Wall Drug every time I'm headed west on Interstate 90 in South Dakota, others might say to skip it.
A Redditor asked:
"What was the most disappointing, tourist infested place you've ever been?"
Keep reading...
Show less