People say the darndest and nastiest things pretty often.

I feel like I would prefer someone who doesn't realize it because the alternative is evil.
Saying inappropriate things on purpose involves malicious intent.
No matter... wrong is wrong.
Watch your mouth.
Redditor Ok_Context_7495 wanted to know what sort of nonsense has fallen out of other people's mouths, that left us shook. They asked:
"What's the most messed up/inappropriate thing that someone's casually said to you?"
---
I have been left, fainted on the floor with some of the things I've head people say. It can be funny, but still cruel.
Ouch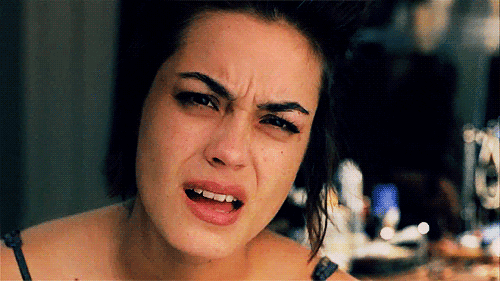 Shannyn Sossamon Cringe GIF
Giphy
"Your brother is only nice to you because he's not threatened by you or your partner. If you were successful and she were pretty, he wouldn't be nice to either of you. - Mom"
quietguy_6565
Death
"My mom died of cancer when I was 2. When I was roughly 6, my older siblings told me that my mom and I were playing in the front yard and I kicked a ball into the road and when she went to get it she got hit by a garbage truck and that's how she died. I didn't find out the truth til a few years later. Odd that I have 0 relationship with my family now."
mattburkephoto
"absorbed"
"I had a miscarriage where the baby was 'absorbed' and all that was left in the uterus was the gestational sac. I got pregnant again and when I told my neighbor she said, 'So are you actually pregnant this time?' Yes, a**hole. I am pregnant this time and I was actually pregnant last time. Unfortunately I just said yes and went in the house."
ohyesiam1234
Bad Parents
"It hurt a lot when my mom would get drunk and cry to me that she wishes I had passed away instead of my father. It hurt a lot more when she said it offhandedly and sober though. I'm okay now, but I was only seven. I didn't deserve that crap."
berripluscream
"You didn't deserve it. I'm sorry you had to live through this. Parents are supported to protect you, but they can also hurt you the most. Wish you all the best!"
Ancient_Bear_8069
Lucky You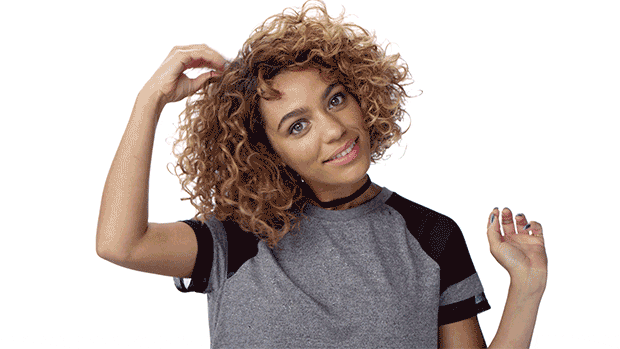 How-To Beauty GIF by Sephora
Giphy
"'People don't take me seriously because I'm pretty. You're so lucky not to have that problem.'"
DJFlorez
Some people need a punch in the face.
Deep Hate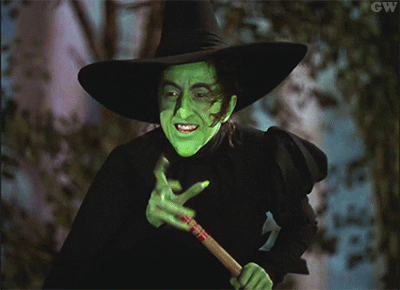 Wizard Of Oz Comedy GIF
Giphy
"My ex-wife, 'Everyone hates you, they can't stand being around you.' Never could figure out why she said that. 30 years later, I'm still friends with the people that supposedly hated me."
donhouseright
"You look like a fat leek"
"My nan's sister, at our first meeting, said to 14 year old me: 'You look like a fat leek' (but in Dutch). I was flabbergasted. Fun fact. When she died a couple of years ago, during the funeral, her daughter gave a speech and told a LOT of secrets about how her mum was a total b**ch and narcissist , abused her and made her life a living hell. The whole church was in shock and they sort of canceled the funeral due to all the consternation."
Dondersteen
See the Art
"'I can't wait for you to be blind, your art gets better and better.'"
"I am SEVERELY visually impaired, losing my vision to a degenerative disease. I am an artist. I paint and create work with themes sometimes relevant to my vision loss. Someone I knew said this to me, in front of a group of people at dinner 2 years ago. I was 32 at the time."
whatdoyoumeanitsfake

I think I was 11?
"I had a dentist say that I 'needed to work on that for when I had a boyfriend' when I was gagging during whatever the hell he was doing. I think I was 11? I did not understand it at all until I was much older and saw like the second episode of Glee where a gag reflex comment is made, I asked my mum about it and she explained and I was like 'ohhh... Ohhh is that why (dentist) said this?' She was not thrilled that I'd waited so long to tell her."
CopperTodd17
Damn Girl
"Middle of a grocery store. I'm 18 or 19. A man 50+ years old walks up to me, puts his arm around my shoulders, stares down at my breasts, and says, 'Damn, girl, can you see your feet?'"
Aruaz821
Some people really need an electric shock collar as a sensor.