Honest People Reveal The Worst Gifts They've Ever Received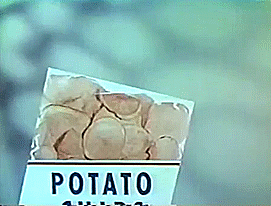 Gift-giving is a high art form - and some people JUST are not artists. Have you ever gotten a gift so bad that it was actually uncomfortable receiving it? I once got an expired bag of chips so old that the company had changed packaging by the time the chips got to me. I have no answers. We sort of continued on with life never speaking of the vintage chip incident again.
One Reddit user asked:
What is the worst gift you got ever?
Fish Dinner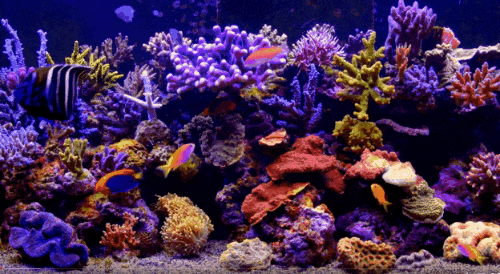 A new aquarium heater that was defective and "cooked" the fish.
Storytime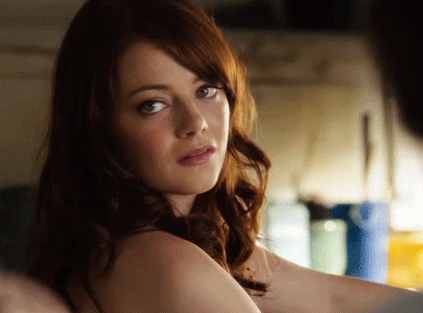 Not me but my wife. She makes a special point of giving a woman friend of hers special attention every year - buys her a nice gift - takes her out to dinner - celebrates her.
This past year, when wife's b-day roles around, her friend calls up to tell her she's got a very special b-day gift for her.
Wife was very curious and could hardly wait for the 'surprise'.
When they finally got together her friend says: "Here it is! I'm going to tell you all about my recent trip to Oregon to see the eclipse!" (a story she'd been telling anyone who'd listen for weeks.).
My wife was floored. Such a gift! Oh myyy!
Mighty Morphing Inside Edition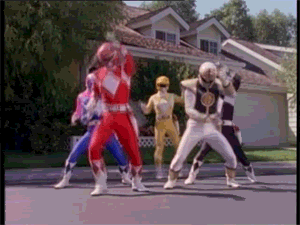 I got the Mighty Morphing Power Rangers the Movie, on VHS used. This was three years ago from an aunt who I've only met twice in my life and has never sent me anything. Worst part was, I went out of my way to get a VHS player to watch the movie and half way through, it was taped over with episodes of Inside Edition.
I was 27 at the time I got this gift. I have seen the movie. I don't remember the episode of inside edition but if I remember correctly, there wasn't anything significant about the episode. I've tried to contact my aunt but she is constantly on the move. None of my family knows why she never stays in one place but I do know that she use to be one of those people that would hit flea markets and yard sales all the time. So my guess is she got the movie at a sale. But for the life of me, I don't know why she sent it to me. One other thing I remember too was when I open the package, there was one of those American Greeting Cards on the top of it. Not folded or anything. And it said "Congrats Grad!!!" or something similar. At that time, I was already out of college for 5 years so I have no idea what it was for. Nevertheless it's a gift I'll always remember. So there's that.
Thanks Mom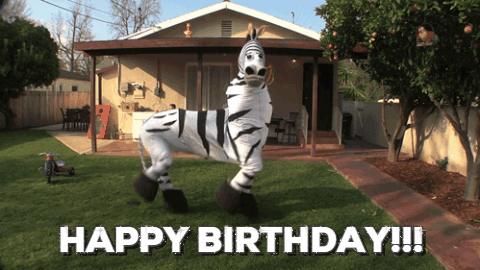 On my birthday my Sophomore year of High School, my Mother pulled up as I was walking home from the bus (at my father's house) and handed me an envelope, said "Happy Birthday" and drove off. Inside the envelope was a letter that stated that she never wanted to see me again. There was also $50 though, so that was a nice thought.
Broken Crayons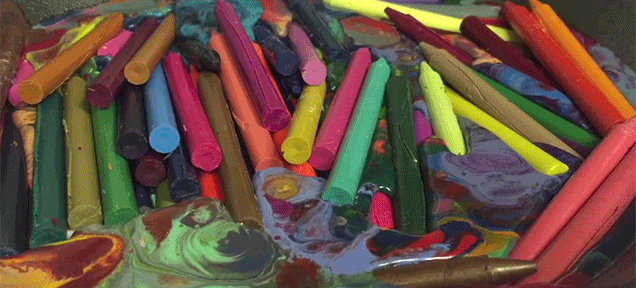 My Aunt sent me a coloring book and a package of crayons for my 19th birthday.
The coloring book was half completed and the crayons were broken in half.
I have no idea what it meant.
My First Meth Lab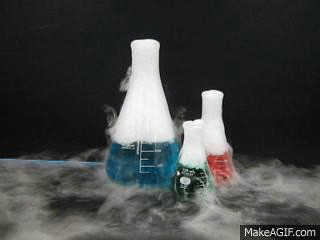 Got a chemistry set for a birthday or something when I was a kid. Used it once, then it "mysteriously" disappeared and I never knew what happened to it even though I would want to use my present. A few months later (a few weeks before Christmas) police and CPS knocked on the door. Turns out, ex-step-father was manufacturing meth and the police had been tracking his activities for months. Got taken to a foster "home", and didn't see any of my stuff ever again.
Worst. Present. Ever. 0/10 would do again.
All In The Family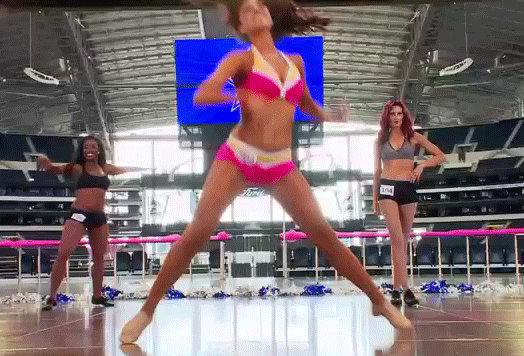 A calendar with pictures of my cousin in a swimsuit.
My cousin is a professional cheerleader, and they do calendar shoots. My family is overly proud of her for this, but she deserves it as she worked really hard to get there, and like to flaunt it at pretty much any point they can. I think it was two years ago, but my grandma gave me a calendar of one of the shoots.
It's the only time I've been audibly against receiving a gift, and most of my family did not understand why I didn't think it was a good gift.
Forest Friend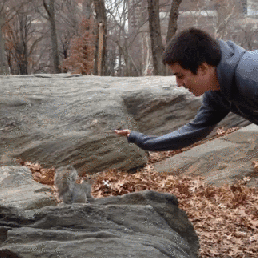 My friend gave me a live squirrel. I didn't know what to do with it and released back into the forest.
Christmas Miracle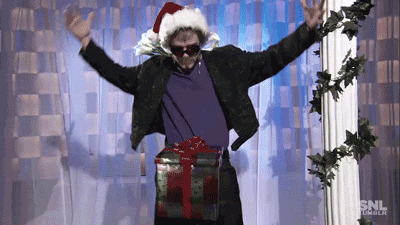 My boyfriend at the time deleted his other dating profiles. That was my Christmas gift.
Kevin In Quebec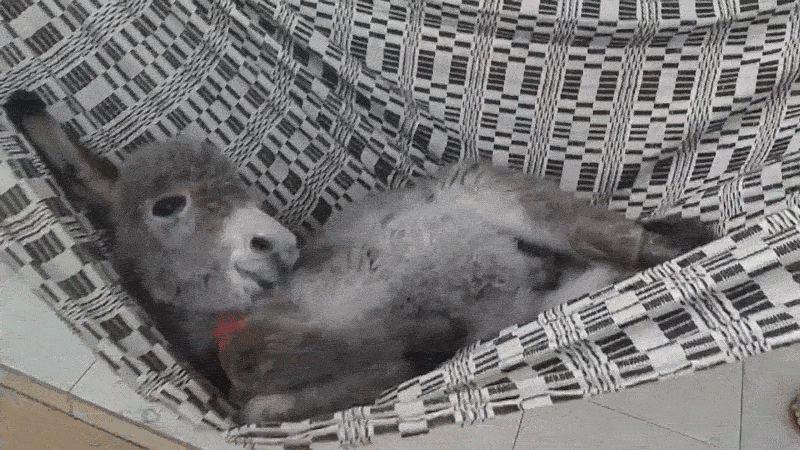 One of them "instead of buying you a gift we have sponsored a donkey called Kevin in Quebec. They will send you regular letters from Kevin with his hoof print and what he is up to. Kevin loves you" things.
"I'll Throw It Out For You"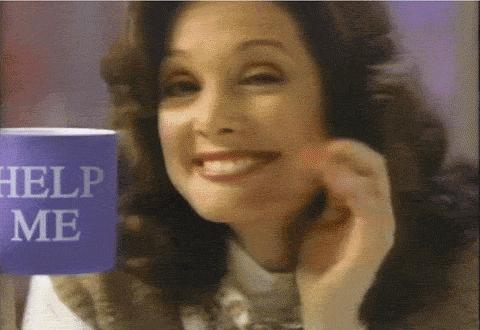 An inflatable neck massager covered in cat hair, and a dirty travel mug (the lid was fused on with old smelly coffee)
I was at a friend's house while her parents had friends over for a Christmas party. they were doing one of those white elephant exchange things. Her parents got us to join, and that's what I ended up with.
My friend's mom came up to me afterwards and said "just act like you forgot it, I'll throw it out for you after everyone leaves"
Wii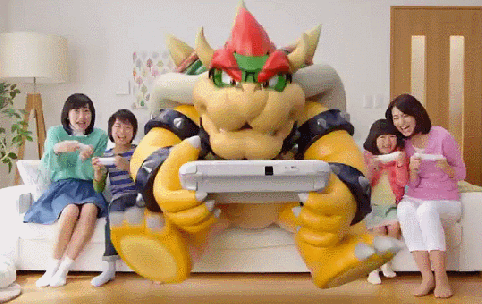 Well I though getting a Wii was a great present ... until my dad got obsessed with Twilight Princess and would stay in my room until 1 am playing it every night. I had the worst time sleeping. I don't know why I didn't just move the system. I was in the 3rd grade.
Battery Powered Shirt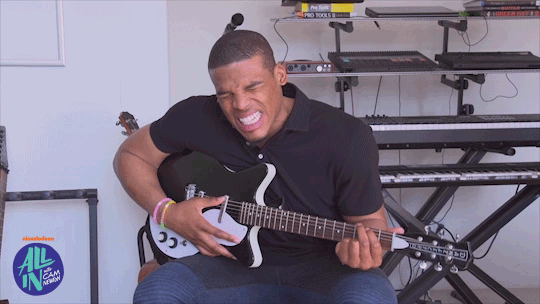 My stepsister is 10 years older than me, and I think she is slightly out of touch with what gifts someone my age would enjoy.
One year she got me a hot pink t-shirt with a picture of a guitar on it that said "Rocker Gurl". The best part is that is came with a battery pack because the guitar would light up and play a song. I was 16/17 at the time and never once wore it.
A Jewelry Box Of Spite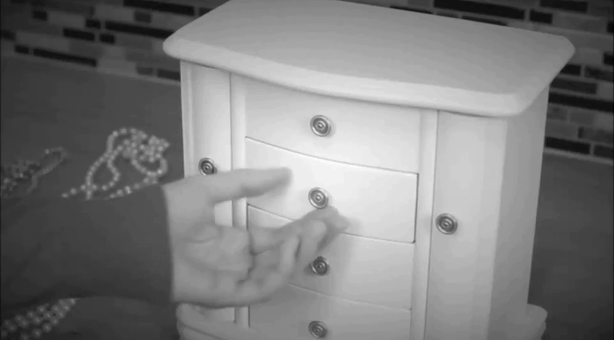 When I was 21 my mum wanted a new jewelry box. She asked if I wanted a new jewelry box. I said no, because I don't wear jewelry. She bought "me" a huge wooden jewelry box for Christmas and then threw in "if you don't want it, I'll have it" when I said "we already talked about this".
I took it because she always does this and I wanted to screw her out of the thing she clearly bought for herself. I never used it, and donated it 2 years later.
The Reminder
My incredibly weathly uncle gave me the world's most hideous, pink fabric bag for my high school graduation. I tried to be polite about it because it was nice that he had gotten me something even if it wasn't in my taste.
But he couldn't help but brag about how he had purchased it from a blind street seller in India and that he had haggled the woman down from fifteen dollars to five. He made a great big show of explaining that he had just yelled louder and louder at the poor woman until, I assume, she gave him the bag so cheaply out of fear.
The gift itself wasn't so bad, but it was a constant reminder of just how horrible some people in the world are and that sadly I have to be related to some of them.
Baby Clothes, No Baby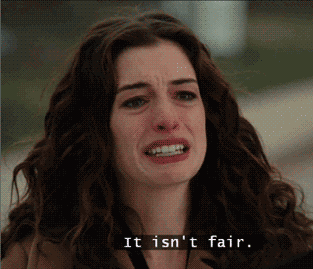 My friend once dropped off 8 garbage bags of various sized girls clothes because she was having a clean out...
It was 8 weeks after I'd miscarried. She knew about the miscarriage.
Portrait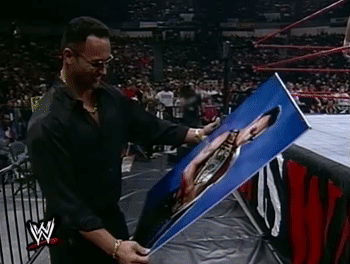 My uncle gave me a framed portrait of himself for Christmas
You Sure Can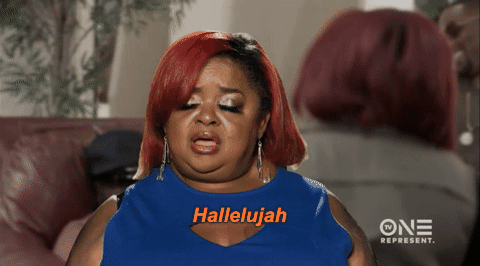 An evangelical Christian stand-up comedy dvd. The gift giver said "I hear this one is really good. Can I borrow it when you're done with it?"
I said "You sure can!" and handed it back.
H/T: Reddit
(c) Oh Myyy LLC