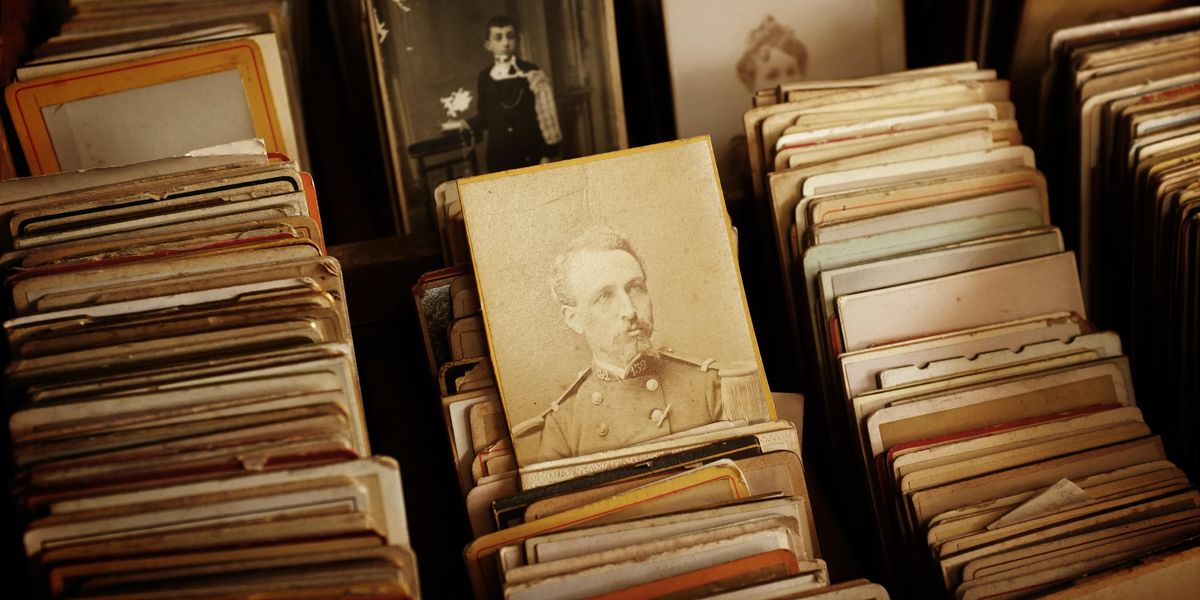 Mr Cup/Fabien Barral/Unsplash
History can be fascinating, but there's no shortage of misinformation and misconceptions out there. This can provide a major headache for historians, who are probably sick and tired of correcting the same things over and over again.
Can you believe, for instance, that there are many people out there who believe the Holocaust, the extermination of over six million Jews and others considered antithetical to the Nazi regime, did not happen? That's wild. Also, while there are plenty who do believe it happened, there are others who have claimed that the Jews went willingly to their deaths. And those people could not be more wrong.
People shared their thoughts after Redditor throwaway00689 asked the online community,
"History buffs, what is a commonly held misconception that drives you up the wall every time you hear it?"
---
"Not everyone..."
"That Jewish people and other victims of the Holocaust went willingly to their death and no one fought back. While it's true that a lot of victims did not believe the genocide was occurring and they were simply being relocated (Nazis/Hitler were very persuasive and no one could imagine a genocide), plenty fought back. There were resistance groups all over the place as well as people fighting from their homes when they were being taken for deportation. Guns were used, makeshift bombs, stolen bombs, etc. Not everyone was going to go to the concentration camps/death camps/detention centres without a fight."
"Actually..."
"Louis-Michel le Peletier cast the single vote that sentenced Louis XVI.
Actually the vote was a pretty clear majority in favor of execution."
Poor Louis... he had a really bad day.
"Most Americans think that it was the vast majority..."
"Only around 40% of colonists supported the American Revolution. Another 40% was indifferent, and about 20% sided with the British. Most Americans think that it was the vast majority who wanted Independence."
The story of American independence is one of competing factions. It's fascinating to read about – nowhere near as cuy and dry as you might think.
"I have had..."
"I have had way too many of my university students tell me that Lincoln owned slaves."
He did not, though he certainly wasn't a fan of black people and at one point invited a group to the White House and tried to convince them that it would be best if the entire population left the United States.
"According to several sources..."
"During Paul Revere's Midnight Ride he did not shout "the British are coming!" The mission depended on secrecy so shouting loudly the "British are coming" kinda defeats the whole purpose.
According to several sources (e.g., eyewitness accounts) his warning was likely "the Regulars are coming out" or some variation of that and probably not loud enough to wake up a village (as I've seen in some media renditions)."

Yeah, this never made sense to me. Why would he yell it out? That would mean he was terrible at espionage.
"If you're interested..."
"People seem to think peasants only ate bread and potatoes with no seasoning. In reality, while salt was indeed a luxury they often couldn't afford, they had access to plenty of herbs to flavor their food. They also had access to things like fish and other meats, so they weren't just eating bread, though it was an important staple of their diet.
If you're interested in how a bunch of civilizations ate throughout history, check out Tasting History on YouTube. It's a great source of historical information and entertainment."
"We also regularly mated with them and had kids..."
"That Neanderthals were monosyllabic brutes. There's no evidence of that whatsoever. Their brains were bigger than ours and casts of the inside of their skulls show that they had all the same structures our brains had. Their tool-making was comparable to any Homo sapiens' took making (at least before the Great Leap Forward) and they lived in communities just like we did.
We also regularly mated with them and had kids, which I really don't think we would if they were little more than quasi-gorillas."
It's rather funny to think that if we put a Neanderthal in a suit and dropped him in New York, no one would be able to tell the difference.
"The belief..."
"The belief that Anastasia did not die with the rest of her family."
Sadly, she did, and the story of how the Romanovs met their end is such a tragic one.
"People didn't die..."
"People didn't die at 30-40. The high infant mortality rate skews the average. If you could survive into your teen years you had a pretty good chance of living into your senior years. Obviously, there are a lot of factors to consider (e.g. class, gender, occupation, where you lived, etc.)."
"Roman gladiator fights..."
"Roman gladiator fights usually weren't just pointless, bloody, fights to the death for scumbag convicts. The gladiators themselves were very highly trained celebrities who were very well looked after. It was entertainment done for show, much like WWE or similar today."
After reading some of these, you might want to head out there and correct some of your friends. Chances are, they're spouting all kinds of nonsense.
Also a history buff? Have some suggestions of your own? Feel free to tell us about them in the comments below!
Want to "know" more? Never miss another big, odd, funny, or heartbreaking moment again. Sign up for the Knowable newsletter here.