Being a kid ain't easy.... especially in these times. Heck.... being human ain't easy in these times. But there are so many great memories; fantastic times that were had in youth. But youth is also wrought with despair and anger and all the first times we learn life isn't fair. We all have haunted memories that cast a shadow on our short time as kids.
Redditor
u/TejaTanikella
wanted to know what childhood was like for everyone in hindsight by asking....
What do you remember hating the most being a child?
---
"about to go"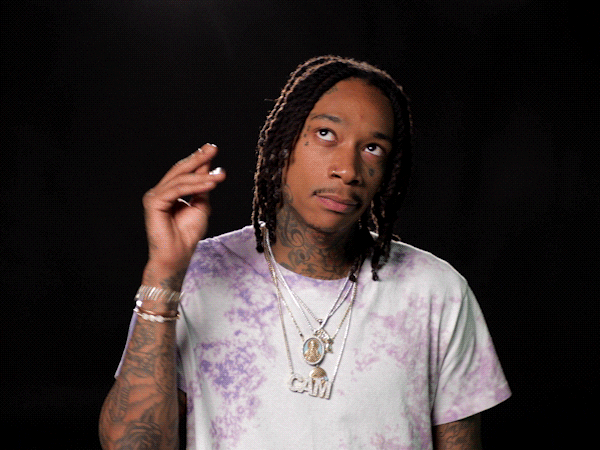 Giphy
When you went to a family friend's house and you were playing with their children and then your parents said it's time to go so you'd go and stand by them but then the adults would remain talking for another half an hour but you couldn't go play with the kids because you were "about to go" so you had to listen to adult talk whilst staring at the coffee table. PM_MEOttoVonBismarck
How could I be wrong at all?
False accusations but when you try to defend yourself you get told to shut up or even worse you get punished further. AnnoyedJames
I am an adult, and you are a child. How could I be wrong at all?
I remember this so much, so frustrating. electricWah
Adults are so immature.
People making fun of me (grown up included). drDjausdr
This is a big one for me too! It seems like the previous generation of adults loved to tease and make fun of us. I think maybe they thought we would grow up with "thick skin." It doesn't work.
Along that same vein, when adults would tickle and wrestle with me until I felt scared and overwhelmed was probably my most hated thing about being a kid. I had an uncle that would pinch my nose so hard it would make my eyes water. I hated it SO MUCH.
Some adults are so immature.
Edit: hugs to everyone who commented. Seems like my pain is universal. It makes me sad. Sabrinacolada
More Room Please....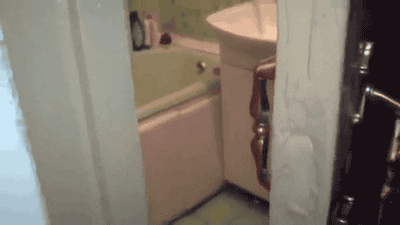 Giphy
Living in a house with just one bathroom and so many people.
Seemed like someone was always using the toilet or the shower when others needed use of the room. Back2Bach
'not being right.'
I still get unreasonably mad when I'm falsely accused of anything because of the built up trauma of having to endure so much of that in my youth.
My mother would be furious because I dared to get angry for being falsely accused, just because she couldn't handle 'not being right.' In the resulting shouting match she'd often call me a cancerous, ungrateful piece of crap.
If I got lucky she'd also throw hard objects at me or slap the daylight out of me. Grimfaced
LOLOL....
Being talked down to, or people laughing at me when I was telling them something serious. alpengeist19
That phrase: "We're not laughing AT you, we're laughing WITH you." But I wasn't damn laughing at all. thesesimplewords
Please Explain. 
Not getting explanations for things I asked about. My parents and extended family were good-hearted people, but none of them were very intellectually-minded, so when I had questions about how things in the world were supposed to work or operate,the answers were frequently unsatisfying, ranging somewhere between "Because it just does/is." to "I don't know."
And "I don't know" was sadly never followed up with "...but let's find out." I have of course overcompensated with my own children on this to a fault. As my eldest son said, "I'm afraid to ask you what time it is, because then you'll want to teach me how to build a clock." ashish19982001
I Hate Adults!
I hate as an adult now, seeing other adults ask a kid what is wrong, kid opens up and then the kid gets made fun of for it being a stupid reason. Then poor kid gets drilled about how they don't know what a hard life is, they're dramatic, etc. I hate that crap. whitethrowblanket
Family Time. 
Family gatherings. Had a large extended family as an Indian and there would gatherings and functions almost every week. Coming of age, house warming, marriage, 1st birthdays called for gatherings between 100-2000 people. You had to dress up and meet people that apparently cleaned your snot as a baby expecting you to remember that they did so. It was horrid.
Kinda miss it now though. flappytabbycats
If you tell the truth.....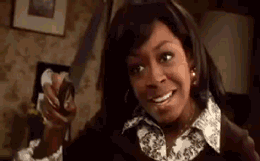 Giphy
If you tell the truth, I wont get mad.
Sure thing mom. Here's what happened.
ARE YOU KIDDING ME? WHAT THE ACTUAL HECK POSSESSED YOU TO DECIDE THAT THAT WAS A GOOD IDEA? GO TO YOUR ROOM! DON'T COME OUT UNTIL TOMORROW!
But mom, its 9 in the morning.
I DON'T GIVE A DAMN! I DON'T WANT TO SEE YOU FOR THE REST OF THE DAY! real_donald_pump
Do you have something to confess to George? Text "Secrets" or "
" to +1 (310) 299-9390 to talk to him about it.