Gentlemen? How does it feel? Being objectified isn't always fun is it? You should remember those moments. And in the moments when it was fun.... recall the proper language you used. Be decent about how you tell someone they fine.
Redditor u/Loulous18x wanted all the boys out there to speak up by asking.... Reddit - have you ever been cat called in public? How did you feel about it? Does this even happen to guys?
---
Love Starbucks.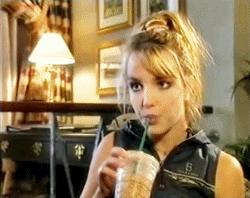 Giphy
A gay dude loudly called me cute at a Starbucks one time. I'm not gay but it was flattering.
Glitchwinkle
I've got green-blue eyes.....
I've got green-blue eyes, and given I've got a Mediterranean coloring, my eyes are really brought out, so I should be used to having comments by women over the years about my eyes but I actually get really embarrassed when it happens. It's more awkward for me it's one of the first things they say to me because I just feel put on the spot and don't know where to go from there.
comrade_batman
 "You have a nice butt, sir!"
One time I was walking on campus and someone yelled at me "You have a nice butt, sir!"
I was flattered.
kengtron3000
As an Arrow...
Flattered. I was at a red light on my motorcycle.
This gay guy whistled at me.
I laughed and slapped my butt.
I have no idea why I did that, I'm straight as an arrow.
wseibert
Damn Chicago man.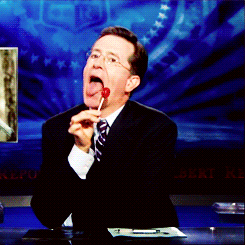 Giphy
After a Chicago Cubs game, walking passed the bars and some chick who was totally crapfaced started yelling at me that she thought I was cute and wanted me to come talk to her. Since I was with family I just kept walking, and then some brodouche started yelling "hey bro this girl wants to talk to you." Damn Chicago man.
Alexallen21
"YOU'RE REALLY HOT"
I pulled over to help a car that was on the side of the road a few years ago. A guy and two girls, and they turned out to be lost (I live out in the sticks). I told em to just follow me and I'd get em back to town. As I pulled up to a stoplight, they pulled alongside me to let me know they had finally gotten cellphone service and could use GPS the rest of the way.
As they pulled off, one of the girls leaned out the window and yelled "YOU'RE REALLY HOT" and tbh I don't think I've ever smiled that hard.
But yeah, that's the only time it's ever happened.
ShoddyBiscotti1
"you can keep doing that alllllll night!" 
Only time I can remember is back in high school when I was playing baseball.
We were at an away game and just out on the field doing stretches and warm ups while people got into the stands.
I was near the stands but facing away from the crowd doing some stretches. Bending over and touching my toes, squats, stuff like that. Things I did before literally every game. All of a sudden from behind me I hear "you can keep doing that alllllll night!" my head whips around to see three girls all giggling. I'm sure my face turned beet red.
I have to say, as a guy, it was a pretty nice confidence boost.
JohnyUtah_
It happened a few times when I was younger.
One time I was working at Woolco (Canadian store that eventually became WalMart). I was gathering carts though the relatively empty strip mall, and two women started following behind me, back maybe, I don't know ... 50 feet? Anyway, they started talking loud enough for me to hear. "I would ride him so he couldn't walk." That sort of thing. I didn't know what to do - I was only 18 and pretty shy - so I just kind of hunched my shoulders and kept gathering carts.
Another time I was walking through a mall downtown and a bunch of girls were hanging out. I remember I was walking really confident like, because that was around the time in my life I decided I was just going to fake feeling confident until I actually FELT confident ... so I walked by them and the lead girl said "Now THAT is a man".
That actually felt pretty good. I liked that one. I could have done without them being obviously mid-teens though. But ... shrug. Still was cool.
StygianUnknown
Lollipop. 
A lot of times although i think i am not really that attractive.
The earliest i can remember was when i was 14 yrs old having a haircut. The friend of the hair dresser came in and she made a pop sound and she asked the hair dresser "Can you ask him if he already experienced getting lollipopped". And since then, i would always drag a friend or my cousin to accompany me going to salon/barbershop.
eggsyran
The Stache.....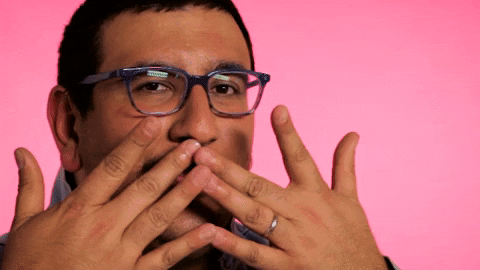 Giphy
Most recent- incredibly gorgeous blonde, very drunk, leans out the window of an SUV while I was walking by. Yells "Hey BABY, I'm a mustache rider! Can I ride your mustache?"
fskern