Not everyone wins the parent lottery.
It's a hard road when you have parents who don't support you or are openly hostile to you.
And the nonsense and cruelty can be subtle.

Sometimes it's the subtlety that's worse.
Redditor snoofle-science wanted to discuss the ways we can all tell how others we're brought up by people who maybe should've rethought breeding. They asked:

"What is a sign you grew up with shi**y parents?"
---
I got lucky with my parent but I feel others who got the opposite.
Center of...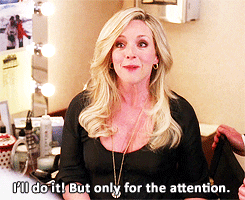 Ill Do It 30 Rock GIF
Giphy
"You are in your 40s and still crave attention and validation from anyone at all because you were ignored all the time."
JBLBEBthree
Protection
"Even at 31, feeling like if I get close to anyone they'll find a way to take advantage of me."
NoticeWhenUAreHappy
"I'm not even sure my parents are wholly to blame there, they taught me love is kinda conditionally based on being a success and family means never being comfortable directly opening up. And that truly dealing with things is best done by ignoring or shouting about them. It was other folks who took advantage."
cewumu
I want nothing...
"The last time I got new tires, my mom made me let her pay for them for me because I didn't have a job and she doesn't want me spending money. Within an hour after, she was already using it as leverage like a, 'I did this for you, now do this for me!' kind of thing. My dad let me reimburse them without her knowing, but still. My parents have caused me to not be comfortable with accepting anything from anyone anymore. Not even a Christmas gift from a close friend."
SilverLugia1992
Do X
"Not being able to recognize affection or how to show it healthily."
TwoLaysea
"Affection gives me panic attacks. I know I'm going to get in deep crap because they're going to follow up with 'since I'm so loving you need to do X' with X being something i know I don't want to do. Haven't lived at home in decades but I still don't trust when people are being genuinely kind and loving. I know the other shoe is going to drop with a whole foot in it."
digitalwyrm
Worth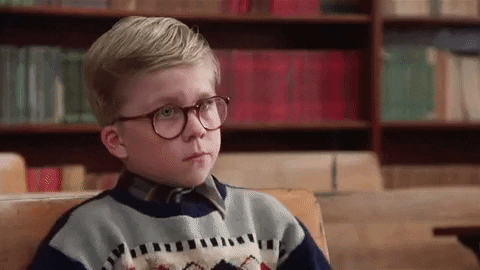 Sad A Christmas Story GIF by filmeditor
Giphy
"You feel intimidated by everyone around you, you feel like you're never good enough for anyone, no matter how much they tell you that you don't need to try so hard, and you generally have low self-worth."
mR-gray42
Some childhoods really are a tragedy.
Sorry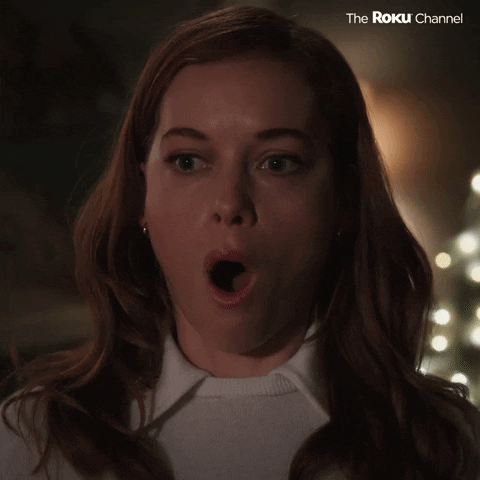 Oh My God Wow GIF by The Roku Channel
Giphy
"Being surprised people will apologize and want to talk out and deal with an issue instead of screaming and pretending everything is fine and never mentioning why there was a fight or argument at all."
ToastedMaple
Lies
"You remember being severely neglected yet you were told 'you are spoiled.'"
Embarrassed-Swan3568
"Lots of these hit close to home, but this one hits closest. Especially because my parents use money as a way of trying to keep me around for narcissistic supply."
"'Oh, they're such nice people, look at all they do for you!' Literally all I want in life right now is to not have to depend on them, I'd give every penny I have to not have to spend time with them and just constantly keep my mouth shut about my childhood abuse."
emueller5251
The Crave
"I once had one of my good friends tell me about how his dad never hugged him or said he loved him and this fantasy he had about his dad holding is head in his hands and telling him he loves him. I promised myself I would do everything I can to make sure my kids feel loved and are used to affection. And it's clear they crave it."
TheGlenrothes
I Remember
"When you really don't remember any good times you spent with them."
AverageLegoGameFan
"My family was mad when I didn't attend my grandfather's funeral last year. I thought about it for a minute... then realized I could not come up with a single positive memory of him or anything nice he ever said to me in my life (I'm 44)."
"I could, however, come up with a very long list of really shi**y things he did and said. So I realized, why would I want to go? Don't want to see anyone else that will be attending anyhow so, nope. I am an adult and I don't have to so I didn't and I am glad for my choice."
Business_Loquat5658
peace out...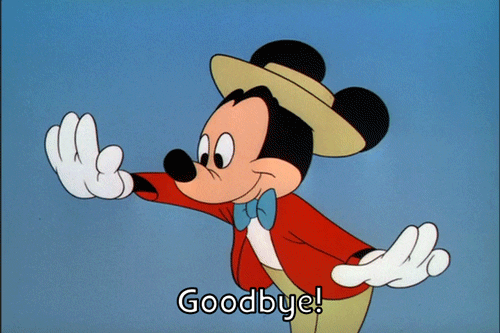 Bye Bye Goodbye GIF by Mickey Mouse
Giphy
"You don't talk to them anymore or want them in your life otherwise as an adult (e.g., not inviting them to your wedding, or want them around any potential children you may have)."
Cuish
Wrong Day
"They told me the wrong date was my birthday. Didn't find out until my sixteenth birthday going for my driver's licence. Couldn't be bothered with getting it right, real nice of them."
Argybargyass
"This exact same thing happened to me! 15+ years later and I still have to think about which day is actually my birthday."
FlamingosAreMean
People Skills
"Never believing a compliment. Always being anxious that people are mad at you/ignoring you if they're being quiet/not responding. Not being able to deal with confrontation/conflict in a constructive/healthy way. Basically you get crappy people skills and emotional damage."
nisharfa
Learn
"Anxious attachments carry into our adult relationships (platonic, romantic, professional, etc.) and there's so much we can learn about ourselves and how to cope by better understanding our attachment styles. Took me too long to learn that it's not normal to feel panic at intrusive, irrational thoughts about your loved ones all hating you or something."
frozenchocolate
Who?
"Panicking at the sound of your own name being called."
DraconicShopkeeper
"I'm 37 now. It still chills my blood and makes me go into a silent panic when someone does this. Bonus points if they use your full name and surname. Nicknames I use, does not seem to have this effect on me."
Belthezare

"That's not normal"
"When you are telling a story which you think is a funny story from your childhood, only for someone to turn around and tell you 'That's not normal.' If you've grown up in a very dysfunctional household, then not only is your norm set at a very messed up bar, but things that would be horrifying to others might be funny to you because of where your norm was set at. Examples of this can include 'funny stories' that actually featured a lot of violent or neglect."
Creative_Recover
Eat Up
"Scarfing down your food because you might not get any for a while."
tyrantofnothing
"Or not showing a preference for hot or cold food. Lot of days when mom would make a pot of food, get messed up for three days and not cook again so I had to just keep eating it. Makes you more resistant to food poisoning too because I basically always had it."
Zonerdrone
Signs
"Well. Your step dad could break your pinkie when you were a kid, trying to get him and my mom to stop fighting. And that pinkie could be bent all these years later. Because he took you to the school nurse (who he did meth with.) And she just gave you a pain killer and tried to yank it in place and then gave you a splint. That might be a sign."
LifeIsProbablyMadeUp
Convincing...
"My dad was yelling at me once and I couldn't take it so I made a snappy comment back. Instinctively I threw my hands up to block the blow I knew was coming. But then they both tried to convince me that my dad has never hit me before and why would I act like that... so physically abusive and mentally abusive with gas lighting."
DV_Police10
People really should have to be licensed to become parents.