Life has been rough for Sniffles the dog.
He's an older pup who was originally a stray dog on the streets of Puerto Rico.
---
He got into a fight with a pack of other dogs and as a result of his injuries he lost his nose. Initially, people thought (and reported) that he was born without one, but closer examination showed it was torn off in a fight.
It took three surgeries to get him to where he is now.
A rescue stepped in and brought him to Florida, where he was adopted. That adoption wasn't a good fit, though, as Sniffles kept breaking out to wander the streets—it was all he had ever known.
However, with the help of Poodle and Pooch Rescue, it looks like he may finally find his happy ending. Poodle And Pooch specializes in rescuing dogs that are considered "less adoptable" because they are old, require medical attention, have special needs, etc.
Around Christmas time, Sniffles and his story really started to take off.
For totally not-at-all obvious reasons... (yup, sarcasm!)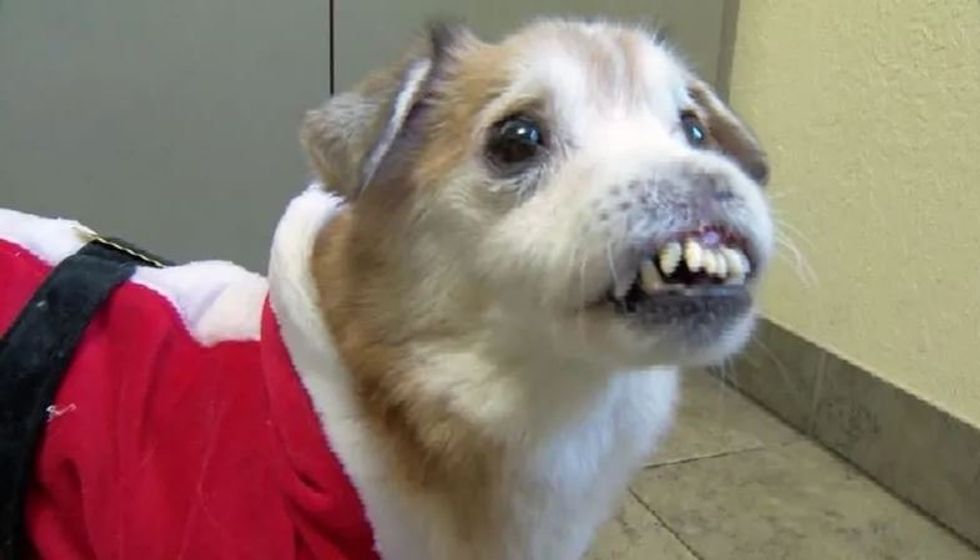 Poodle And Pooch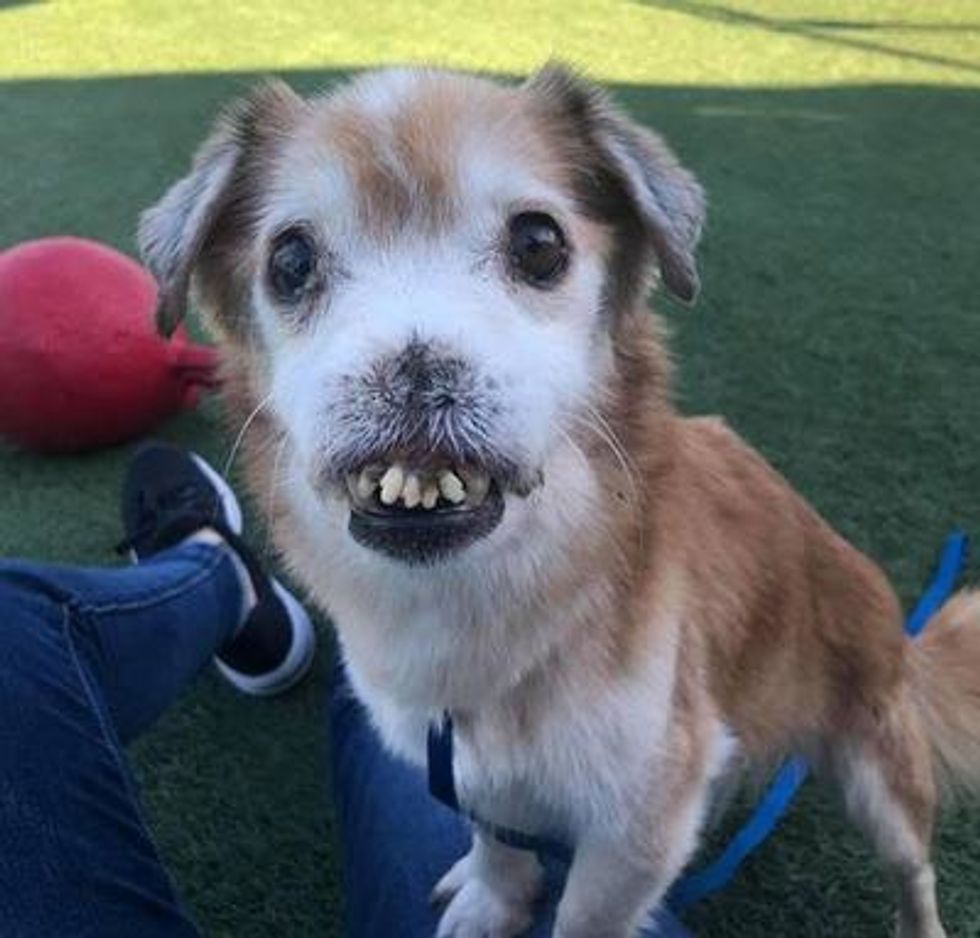 Poodle And Pooch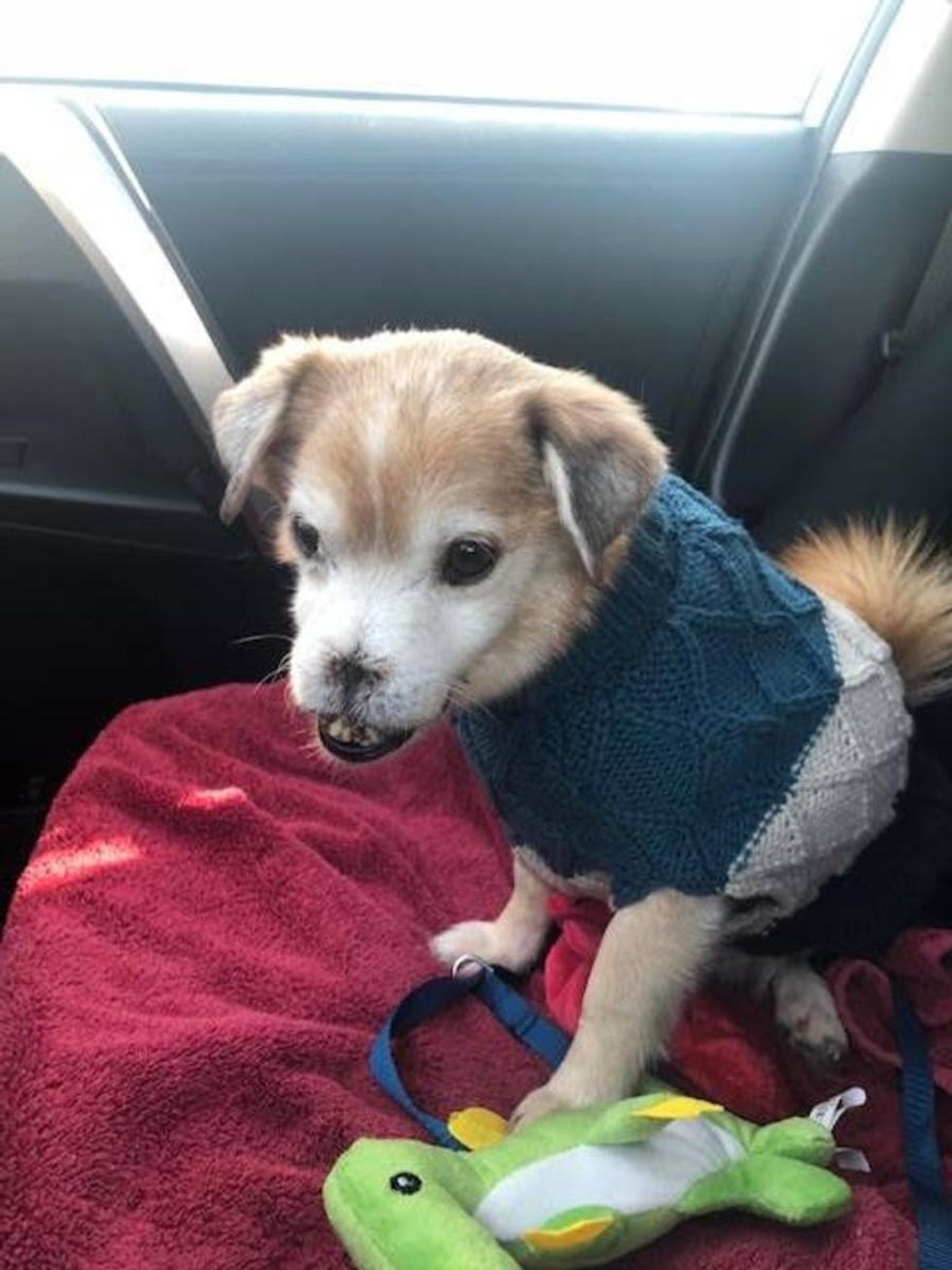 Poodle And Pooch
His sudden popularity has lead to literally hundreds of calls and tons of mail from people who are interested in adopting him. Poodle And Pooch doesn't think he's quite ready to go just yet, though.
Living your whole life on the streets is rough. Sniffles has hookworms, whip worms and a tick-borne disease.
Sniffles' new family will also need to commit to flushing out his nasal passages a few times a day and putting drops in his eyes regularly since he doesn't produce enough tears naturally.
Even with all of that stacked against him, he's got "several great options" for potential adopters according to Poodle And Pooch.

How could he not? Look at how much Twitter loves him!
I'm not crying, you're crying! #sniffles https://t.co/p9IbUAJLEm

— David Goodkind (@David Goodkind)1545949147.0
Could I get a pupdate on #Sniffles please? Or I will relocate to Florida for the single purpose of giving him a fur… https://t.co/L7Lo2cT1Rq

— Robyn Porteous (@Robyn Porteous)1545940105.0
They named a dog with no nose sniffles y'all #sniffles

— MC.Danger Noodle (@MC.Danger Noodle)1546105657.0
My children's book pitch: Sniffles feels self-conscious, tries on a bunch of fake noses, only to discover in the en… https://t.co/9WiXeJq832

— Eric Blackstock (@Eric Blackstock)1545823762.0
Help #Sniffles! https://t.co/7x5yLFeqOL

— Nikki Bowers (@Nikki Bowers)1545889488.0
Babe! Let's #adopt him! @cranzzz #sniffles https://t.co/BlxVM670yg

— andrea hook (@andrea hook)1545869052.0
This sweet angel is taking the internet by storm! Poodle and Pooch Rescue of Florida says 12-year-old "Sniffles" l… https://t.co/claXnFTlQm

— Holly Stouffer (@Holly Stouffer)1545864522.0
@HollyKXXV The same news channel? Although, now I'm not certain I want to read that. I felt better thinking he wa… https://t.co/JC7hDMnLAd

— Ellie Ficcardi (@Ellie Ficcardi)1545918320.0
So the #Sniffles story just played on the news, y'all didn't have to do them like that. https://t.co/bKEihKucSp

— 💀ERICKA💀 (@💀ERICKA💀)1545982722.0
Poodle and Pooch has been so overwhelmed by people's response to Sniffles, that they want to remind everyone that there are tons of other great dogs out there who are also looking for their "fur-ever" homes.
When Sniffles is ready, the internet sensation will have more options than he could shake a stick at.
Poodle And Pooch is hoping that his popularity will also help other animals in need, not just in their rescue, but around the world.