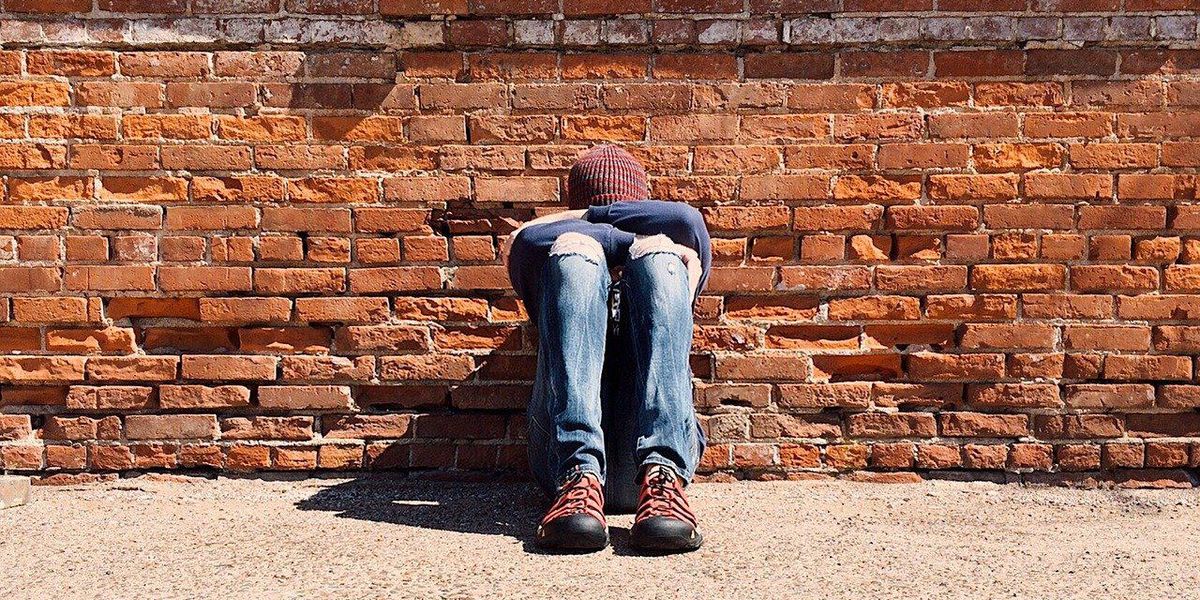 Image by Wokandapix from Pixabay
When we think about school bullies, we'd prefer to think of those exaggerated, cartoonish types we see in movies and television shows. It's more comfortable to keep that reality at arm's length.
But despite our best efforts to turn our heads, bullying is a very real piece of every school environment there is. It has been for years, and it still is, albeit now through the amplified means of social media and the internet.
---
A recent group of Redditors took a moment to acknowledge those realities.
This thread, however, was not written by the victims. These were the bullies themselves, the perpetrators who discovered just how brutal they'd been back in their school days.
They, more than anybody, would prefer to find a definition of "bully" that doesn't apply to their past actions.
But alas, we must honor reality.
Super_monkey_box asked,
""People who used to be school bullies, why were you so mean and what made you realize you were mean?"
Some former bullies described how subtle the transition from bystander to bully was. For them, bullying was the result of peer pressure, and even took on a protective nature.
Great Jokes, or Cruelty?
"Thought I was funny. Liked making people laugh at others expense. I never thought about their feelings until I was much older."
"Now I tell my kids every day before school to be kind and every ones friend, and to stand up for people. I want them to be good humans."
It's a good thing you've learned! Your kids will thank you.
Climbing Up An Ugly Ladder 
"I was bullied a lot at school. At summer camp, there were one or two others who had it worse than me, and it felt good to finally not be on the bottom rung."
"Didn't take me too long to see what I was doing, and I started to feel bad."
Your conscience wouldn't let you proceed. That says a lot about you.
A Tinged Past 
"I assisted in bullying so I wouldn't be bullied too. It's one of my biggest regrets in life. Such weakness" -- Zeliv
"Yeah at least 3/4 of the bullies in a 'pack of bullies' are just doing it because they're glad they're not the victim and they just haven't realized that no one should have to be the victim." -- JeromesDream
Many students bully because they themselves are bullied. It's a common defense mechanism.
Others acknowledged that their own abusive behavior mirrored what they encountered at home and their private, family lives.
This was a common dynamic.
Coming Clean 
"One of my many bullies messaged me on FB about 15 years later to apologize and said she did it because her older brothers were mean to her."
"A lot of bullies are abused at home."
This is absolutely true. Children learn how to act from the adults around them.
Passing the Baton 
"I was a bully in like 3rd-4th grades. And it was absolutely because my home life was sh**, so I visited that sh** on others. But then I knocked over a Kindergartner, making his nose bleed really bad and he started crying."
"Nothing snaps you out of being an a-hole faster than hearing a little kid sobbing for his mommy."
Yeah, that would get to me, too. You see? Being a bully is not worth it.
Surveying Cause and Effect 
"I used to bully people for attention and got so hated by people around me that I finally tried to figure out why I had no friends and then it hit me that I was rude and annoying to everyone around me."
"Both my parents are alcoholics so they just ignored me constantly and the teachers would only give me their attention when I was bad, I just deeply wanted the adults around me to care."
"I'm now 19 and I have been going out of my way to be as kind to everyone as possible and I have moved out of my sh*tty parents house so I'm now the happiest I have been in my life, I'm also studying to become an allied health care professional."
"But the thought that I have hurt so many people's feelings and made them feel bad will always haunt me and I hope those people are doing well in their lives."
You're a good soul. Keep putting that kindness out into the world!
Confrontation Can Be Helpful 
"My brothers bullied me at home and my parents did nothing about it. I started thinking that it was how you show you like someone."
"People didn't see it that way and straight up told me I was a bad person and they're afraid of me. That made me understand my behaviour."
-- BlacklightJ
Finally, a few people used the thread as a platform to share their own views on bullying in general. Some were professionals, some unfortunately had direct experience.
They discussed what leads to and comes out of these actions.
A Biased List 
"I work in child safety and interview a lot of current and former bullies. You're probably not going to get honest answers out of the worst bullies."
"The people on the fringes, the ones who were bad but not awful, are going to reply. They can often reflect on it - they were abused at home, bullied by others, or just angry at the world for other reasons."
"The genuine bullies, the super cruel girls or boys almost never recognize how bad their bullying was. Either they were so deeply traumatized by other stuff that was going on (more intense violence at home) that their memories just aren't there, or worse, they don't think they were bullies. They are still bullies."
-- TheWaystone
Stopping the Cycle 
"I never realized it until years later multiple people told me what an a**hole I was and how hard I made life for them. When I started to look back I realized it and feel terrible. Still think about them most days and wish I wasn't that way."
"I am actually good friends with a lot of them now and they still don't let it slide. I guess the best I can do is to really preach how wrong it is to my kids and how people will forever remember how you treat them, even if you are a kid."
The Lies We Tell Ourselves
"Reading this thread, it seems there are no 'real bullies' in the world, only 'not a bully but I bullied' bullies." -- MHeraclea
"Yeah lots of cop out answers. I might be biased since I was bullied horribly in elementary school, and middle school as well. Elementary school was mostly being bullied on the bus, middle school was more emotional/gossip oriented bullying." -- jupiter_sunstone
So whether you were the bully or the bullied, take this thread as a reminder that if you have a hunch, you're probably right. It helps no one to downplay what happened back when you were young.
But you can learn from it all even now.
Want to "know" more?
Sign up for the Knowable newsletter here.
Never miss another big, odd, funny, or heartbreaking moment again.