The Most F**ked Up Things People Have Done In Public
"Reddit user Defaultuser9148 asked: 'What is the most f**ked up thing you saw someone do in a public place?'"
When people are out in public, it's sort of implied that we all stay on our best behavior.
But walk down any street on a New York day, and you quickly realize most of the world missed the memo on this matter.
Or they got it and just crumpled it up and tossed it in the garbage.
This makes us all spectators to some serious nonsense.
Oh the things we can never unsee!
Redditor Defaultuser9148 wanted to hear about the most messed up things they've witnessed others do, so they asked:
"What is the most f**ked up thing you saw someone do in a public place?"
I try not to look at people in public too much.
I've already witnessed more than my fair share of crazy.
WHAT THE ACTUAL F??!!!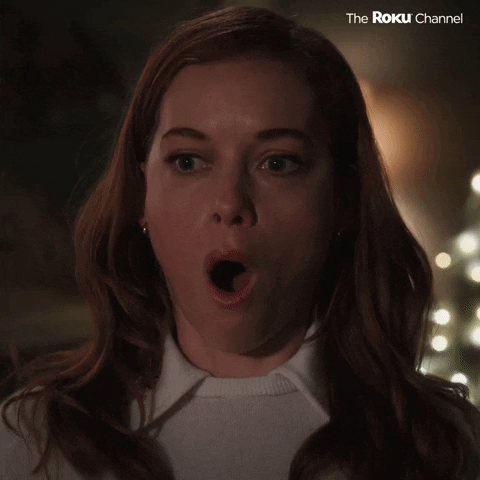 Oh My God Wow GIF by The Roku Channel
Giphy
"Saw a coworker take off his shoe and sock, pull up his foot, and bite his toenails DURING A WORK MEETING AT THE OFFICE."
hyteck9
"Covid is over, they said. Return to the office, they said. The exposure to corporate culture will be good for you, they said."
johnwalkersbeard

Look Away
"I used to deliver janitorial supplies to businesses. Part of my route was in the Kensington section of Philadelphia it's basically zombie land there and the whole neighborhood is filthy, idk how people can even live there. Needless to say, I've seen A LOT. But the one thing I saw that really stuck with me was seeing a naked man covered in his own excrement... He was clearly very disturbed. No one paid him any mind either. It was surreal."
Jawnson765
Rinse and Repeat
"I once saw a homeless man rinse his mouth out with water from the windshield cleaning 'bucket' at a gas station."
theAdvancedBeginner
"Just saw something similar here in San Diego on Friday. Pumping gas and a homeless guy in a trench coat in 90-degree heat asked me about my dog in the car as he dunked his head in the windshield bucket. Asked me for a dollar right after too while dripping."
H3rrPie
Rough
"I was waiting for a bus in the 'rough' part of town when I heard two men having a full-blown argument on the other side of the bus stop… one was being extremely aggressive whilst the other sounded confused at the verbal lashing he was receiving. It went on for a couple of minutes and the meeker one was nearly in tears, so I decided to walk around the other side of the bus stop to take a look at what was going on."
"When I poked my head around the corner the poor guy was crying but his aggressor was nowhere to be seen, I asked if he was okay to which he said 'Yeah, don't worry about him, he's all talk.' I nodded and turned around just as the nastier man re-emerged to berate his victim… only it wasn't another person, it was the same guy shouting at himself with an alternate personality. Until you see these things up close you don't realize how disturbing it must be to suffer from such mental health issues."
BarraDoner
It's heartbreaking to see people like that.
The Disturbed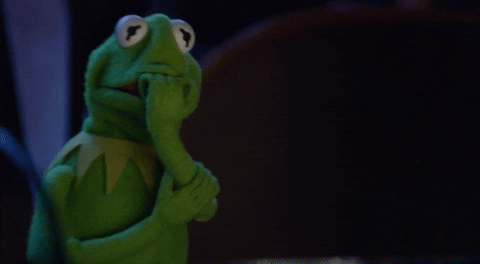 Scared Kermit The Frog GIF
Giphy
"Saw a kid follow around a toad at a state park for a bit, pick it up, and ground it against a tree, eviscerating it in an instant. An adult immediately grabbed them and took them off yelling as the kid didn't look bothered by the interaction at all. It was surreal and disturbing."
Capn_Yoaz
Disgusting
"A scary a** woman was yelling at people in a store. The manager told her to leave. She screamed insults at him as security escorted her out. When I left the store, she was still screaming at him. He was blocking her from going back into the store."
"Then she did something I never thought I'd see in my entire life: She reached into her pants, pulled out a bloody tampon, and threw it at the manager. She missed but it stuck to the glass door. She laughed as she ran off. I wanted to vomit. I never want to see anything like that again."
RiffRandellsBF
All is Well
"21st B-Day at a Festival in FL called Langerado. Was incredibly drunk but I'll never forget this... unfortunately."
"So, we're listening to a band called Umphrey's McGee and everyone is having a good time. All is well. Heaven on Earth. Until I turn around."
"There's a guy, late 30s or early 40s by himself and he was having quite a time."
"He kept shoving his hand [in his pants] and licking his fingers afterward. At some point, he started chasing people and then some poor souls working security had to deal with him. Ewwww."
DylanV1969
In the Bathroom
"A woman at my old retail job I used to work at came in dry heaving to our restroom. It sounded like she was about to give birth. Nope, much worse. She goes into our restroom and shi*s all over the stalls, the floor is coated. It became a complete swamp. This woman proceeds to take off all her clothes and leave them there. She walks out of the store nude, screaming."
AdReady528
Stop It!
"Woman recording a mother and her two children after the mother collapsed and was unresponsive in a Costco. Asked her to stop, but she looked at me and scowled, so I amplified my request which was 'Stop recording, you completely demented, witch!' and the immediate unfavorable attention that got her compelled her to stop. The woman who collapsed, and her small children were terrified, screaming and crying, and it was awful. Can't imagine why you would want footage of such a thing. Just remembering makes me sad and hope that everything turns out alright."
Freechickenpeople
When you gotta go, you gotta go!!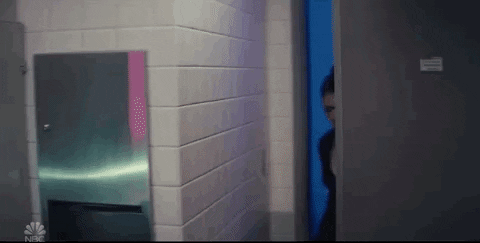 Peeing Ladies Night GIF by Saturday Night Live
Giphy
"In my hometown, I was using the mall food court bathroom which is usually a bad idea... but I had to. While I was taking the worst poop of my life, the people in the stall next to me were getting on the whole time. I can't image someone being that horny next to me in my worst time."
​Breze
Some people will do it anywhere.
I would run to another restroom if I could make it!
Do you have any wild stories for us, let us know in the comments below.
Reddit user prettyKaitlynn asked: 'what's the most horrifying thing you've experienced on a flight?'
For some people, flying is the epitome of great travel and adventure. The thought of entering the air is exhilarating.
For others, however, flying is to be avoided unless totally necessary. There's an underwater highway connecting the continents, right? Or an impossibly strong bridge?
But as laughable as it might seem to see someone dread flying, sometimes there's a key experience that can explain all of those negative feelings they have connected to buckling up and locking their tray tables.
Curious about others' experiences, Redditor prettyKaitlynn asked:
"What's the most horrifying thing you've experienced on a flight?"
The Sudden Loss of a Loved One
"On a red-eye flight, everyone was asleep, but I can't sleep on planes. A few rows behind me, a girl started screaming, 'Mama!? MAMA!?'"
"The flight attendants walked over and then ran back. Then ran over holding a defibrillator. Then they walked the hysterical girl, who looked to be about a teenager, to the front of the plane. Then they walked back with blankets."
"When the plane landed, no one was allowed to move. A stretcher came on board and wheeled the blanket-covered body out. The sobbing girl followed behind."
"I can't imagine losing a parent on a flight, with nowhere to go and no way to contact anyone else for help, surrounded by nosy strangers in tight quarters."
- KnittinAndB***hin
"Oh my god, that poor girl. I traveled a lot with my mom when I was her age, visiting my big brother at college. I can't even imagine the horror of this situation and how traumatic that must have been. I hope she is happy and thriving somewhere now…"
- doodle_d**ks3000
Fallen Flight 4184
"On Halloween night in 1994, I was on a United flight from Vancouver to Chicago."
"Back then, 'Channel 9' on the inflight entertainment system let you listen to air traffic control. That night as we approached Chicago, I was listening to Channel 9 when suddenly ATC told all the other planes to quiet down."
"Then they started calling over and over for another flight, American 4184, and asking the other planes if anyone else could see an ATR."
"This went on for a few minutes and then, CLICK, channel 9 was switched off. I felt a chill go down my spine."
"When I got to my hotel, I switched on CNN."
"Flight 4184 had gone down in a field in Indiana and everyone was dead."
- CohibaVancouver
Worthy of 'Final Destination'
​"Just after takeoff from Ixtapa Mexico, we were climbing out over the ocean at about 1000 feet when I looked out my window. Headed directly at me about 500 feet away was a twin-engine Beechcraft (I think). I would guess it was three to four seconds from impact."
"Fortunately, the pilot of the aircraft saw us and pulled up sharply just in time, missing us by maybe 25 feet."
"My wife, who's deathly afraid of flying, asked me, 'What was that?' I said, 'Nothing,' and pretended nothing had happened until we were on the ground in the US, and then I told her."
"Without question, if that pilot had pulled up even a second or two later, everyone on board both planes would have been dead."
- lobeams
Fear of Flying
"As soon as the engines revved up for take-off, a woman started screaming like she was dying."
"The flight attendants couldn't get up to go to her until the pilot rang the bell, about five to ten minutes. She was screaming the entire time."
"Turns out her daughter put her on the flight even though she was terrified of flying. An attendant held her hand the entire flight, walked her all the way to meet the other daughter, and told her to never put mom on an airplane ever again."
- zenos_dog
"Just so everyone knows, if you are afraid of flying, tell the stewards when getting on the plane."
"They will make sure you are checked in and will pay special attention to you to make it easier."
- DeezNeezuts
What Dreams Are Made Of
"Flying out of Chengdu China in the early 80s on an old Russian turboprop, It was a wicked snowstorm, and I thought there was no way we were taking off in that mess. Visibility was only a few hundred feet."
"I looked around in panic and I realized the guy sitting across the aisle from me was the spitting image of Buddy Holly. I recall thinking that if this guy pulled a guitar out of the overhead bin and started singing 'Peggy Sue,' we were all f**ked."
- WeekendDesigner4734
"Oh sweet, you're a Steven King character."
- moslof_flosom
Allergic to... Flying?
"This was in 2015 (luckily not during the pandemic as I probably would have been kicked off the flight). But suddenly I felt a tickle in my throat, so I started coughing."
"But I COULD NOT STOP COUGHING. No matter what I did, I could not get that tickle out. The people around me were understanding, but I decided to go to the back of the plane just to be courteous."
"The flight attendants gave me ice and that was the only thing that would give me any sort of relief."
"We finally landed. That night, I went to bed and woke up at 5:00 AM with a swollen shut eye, huge f**king lips, hives ALL over my body, and a tightness in my chest."
"Turns out I was having a severe allergic reaction to something I ate (?) at the airport or something on the plane. My throat was literally CLOSING on the plane. That's why the ice was helping because it was bringing down the swelling."
"But here's the weird f**king thing. I've never been allergic to anything in my life before OR since that incident. So it's a huge freaking mystery. The hives also showed up in different places on my body each morning for two weeks after."
- TheReinsOfFullNight
Take Off Mysteries
"On a flight from San Francisco to Denver. The plane was loaded and it was time to take off, but we just sat at the gate. The pilot announced we would be leaving soon and that we were late taking off because they had to balance out the luggage."
"Finally around 30 minutes after we were supposed to take off, the plane backed out and went to the runway. Once again, we just sat on the tarmac, this time for another 30 minutes. The pilot got on the PA again and said we had to return to the gate because the plane was low on fuel from all the idling."
"Back at the gate, three armed law enforcement officers entered the plane and escorted a man off. After that, the pilot announced that we were finally ready to take off and that the previous wait was actually due to a security issue."
- TXRichardCranium
Unforgettable Turbulence
"Just (but didn't feel like 'just' at the time) really bad turbulence; people's purses hit the ceiling of the cabin and I think some people who weren't belted in injured themselves too. People were screaming, praying, and crying (I was in that last category)."
"I wasn't crazy about flying before, but that experience put me into phobia territory and I didn't fly after that for probably about ten years, and still weigh it as a cost-to-benefit thing whenever I travel. It's helped a bit to learn that turbulence isn't really a thing that causes plane crashes, as far as I now understand, but it can feel very different in that moment to the illogical mind."
- bottleglitch
Oh, the Humanity
"On an airplane, but not technically a flight."
"Sitting at the end of the runway, the pilot was doing his pre-flight or something. There was a fireball in one of the engines. Passengers panicked, flight attendants popped the emergency doors, and the emergency slides deployed."
"It was mayhem; people knocking others down, crawling over the seats, lots of screaming. Several people were injured."
"Of those I saw, one man fell off the wing; I found out later he broke his arm and collarbone. Another fell off the middle of the slide. She went away holding her wrist, not sure of what happened. The guy in front of me on the slide tumbled face-first at the bottom of the slide, and got up with a bloodied face."
"Emergency slides are not fun. It's not like in the movies."
"The ironic thing was, there was no danger to the aircraft or passengers."
- chileheadd
Not a Question You Want to Hear
"The scariest thing was being asked by the guy on the other side of the plane if there was oil spraying out of the engine on my side, too."
- cablemonkey604
Happily Ever After
"We took off after a seven-hour delay. The plane climbed for a little bit and went into a pretty tight bank turn."
"The Captain came on and said there was smoke in the cabin, and we were going in for an emergency landing. As we were coming in, there were the fire trucks and emergency vehicles waiting for us."
"Long story short... it was a wiring harness for the coffee maker. They swapped it out without even having to deplane. We got free drinks for the rest of the flight."
- Bigkid6666
No Small Talk Welcome
"We barely had our butts in the seat and a woman turned to us and said, 'Are you two teachers?' as an icebreaker."
"We responded with 'no,' and then she said, well, she was a teacher, and she then proceeded to talk THE ENTIRE nine-hour flight about herself."
"My husband pretended to fall asleep within the hour, and I find it painfully hard to stop conversations with friendly people, so all I could do was listen to her ramble."
"Ugh, AND we were seated right beside the toilets which smelt of old pee."
- No-Lack4969
"That would be my personal h**l. Just let me read my book, lady."
- Ninyu
Chaos Ensues
"Captain here. Two hours in on an early flight, and the in-charge Flight Attendant advises us we have run out of coffee."
- scooterjay2013
A Strange Turn of Events
"I had a woman next to me on a 15-hour flight, with two kids under the age of five. She sat next to me with the kids on the aisle, and the first thing she did was apologize for what was to come."
"It was terrible, stuff constantly knocked onto the floor, a drink spilled on my leg... but that was just the woman herself."
"She soon swapped seats, and the kids just did normal kid stuff. They were not so bad at all, aside from the occasional accidental bump when they squirmed, while she continued to drop stuff on the floor: food, drink, phone, basically anything on her tray table was going to be on the floor sooner or later."
- FrightenedOfSpoons
"This weirdly sounds like something out of a rom-com."
"Her: 'I'm sorry for the trouble that will be caused.'"
"Him: 'I understand, kids will be kids.'"
"'No, I mean me, I'm a super klutz when flying.'"
"Strangers to Lovers. Annoyance softens to Endearment."
"Instant love story."
- saruhime
A Fuzzy Passenger
"Flying in a small eight-seater from the mainland to an island, a kitten got loose, climbed over the pilot's shoulder, and generally was frantic."
"That's the type of scene that disaster movies start with!"
- GSVNoFixedAbode
"Something similar happened on a flight. It was kind of funny, though, because the pilot got on the P.A. to ask whoever was missing a kitten to please come to retrieve it, in a very official, somewhat annoyed, pilot-ey voice. Pure comedy."
- ljuko
While some of these stories were amusing in the end, most of these were absolutely chilling, and it's no wonder that these Redditors don't enjoy flying or refuse to travel by airplane ever again.
It's pretty safe to say, honestly, that most of us would choose the same thing if we experienced something like this.
"Sex is not fun," said nobody ever.
Let's face it: giving in to our primal urges and engaging in various forms of sex is a natural way of having fun and enjoying our bodies.
Until something goes wrong in the heat of the moment.

People don't think about it, but the truth is, sex and pain are not mutually exclusive.
But pain is not a typically the desired outcome.
Strangers online shared their experiences that didn't lead to a happy ending when Redditor Kurkil asked:

"Have you ever had a sex injury? If so, what happened?"
People made surprising discoveries after the fact.
Accessory To Pain
"After bar in a pretty aggressive makeout session. Something felt weird so I excused myself to the restroom. Looked in the mirror and saw that her hoop earring had impaled my cheek and was just dangling off the side of my face."
"Pulled it out, swabbed some rubbing alcohol on it, and got back to business. It was super weird because there was literally no pain at all. Like it must've missed every nerve ending"
– ManBroCalrissian

Upon Oral Examination
"I have 'jaw and throat sprain from vigorous oral sex' in my medical record.....I went to emergency thinking I had mumps. I did not."
– elletee80
People got more than they bargained for while getting some action.
What The Buck
"I once dislocated my shoulder while going down on my girlfriend. I had my arms under her legs and she jerked one leg suddenly, hitting my upper arm and dislocating it."
"In the emergency room, the person doing intake listened to our story and said 'I'm going to put down "horseplay" to which my girlfriend replied, 'what am I, a horse?'"
– avec_serif
Literally Mind-Blowing
"Pretty standard: bent the pole between thrusts."
"Pretty rare: During a BJ I got Transient Global Amnesia (TGA) which caused me to lose the previous 48 hours. It can be triggered by orgasm and it was scary AF. Forgot how I got where I was, where I was going, who I was meeting. I remembered my name, address, family etc but had no idea what day of the week it was... it all came back after 24 hours with the exception of a 20min period."
– haylofx
Bigger Isn't Always Better
"When I was single and dating around, thoroughly enjoying my divorce, I would chat with my female friends about my encounters with men. It wasn't a secret that I prefer them big. Then one day, I met this guy who was gorgeous, smart, funny, great kisser, EVERYTHING I could have ever asked for! We go to the bedroom, his unir is too big. It was painful. Tried it again a few weeks later, because your cervix changes during certain times of your cycle. Still doesn't fit. Had to say goodbye to that one..."
– Dependent_Top_4425

Aggressive Pole-Rider
"Bent my unit in half to the point I screamed and rolled over."
"Next day she showed up with an ice cream cake saying 'sorry I broke your d*ck written on it.'"
"Said the guy at dairy queen lost his sh*t while writing it."
– Spenraw
Miscalculation
"Went to flip over onto my back for missionary, overestimated how much bed was there, fell off the side and slashed my back on the edge of the dresser."
– cheeezus_crust

The Ole Switcheroo
"Not mine but a friend. Hand sanitizer and lube in similar containers near the bed resulted in a sanitized vagina."
– lopaco93

Effects Of Alcohol
"Not an injury per se, but we had to stop and I had to run to the shower immediately."
"We had both been drinking and decided to move it into the bedroom. I was on top. We were both super into it and I grabbed the bottle of whiskey and took a big swig straight from the bottle. He thought it was hot and decided he wanted to do a shot off my body... he missed some, and it continued down... I was really into what was happening, so it took a second for the pain to register."
"Holy sh*t, that burned. I hopped off of him, explaining that I felt like I had been set on fire, and ran to the shower to hose off."
"Lesson learned - whiskey does not belong anywhere near there."
"Still one of my favorite sex fail stories."
– Katemonster89

Lesson Learned
"I learned the hard way never to got eat hot wings and then go down on your date. I thought I was doing a good job, I got a black eye from her heel from it 🤦♂️"
– houseDJ1042

Safe sex is important.
But no one ever thought that would ever extend beyond protecting oneself from getting STDs.
Let's just say an emergency trip to the hospital can come with quite the story.

There are things on Earth that are clearly dangerous: flash floods, wildfires, tornados, hurricanes, Australia...
But there are also things that people think are completely safe that can be deadly.
Sometimes it's because of the appearance of the dangerous thing. Humans tend to trust cute and cuddly looking fauna and beautiful flora.
Looks can be deceiving though.
Reddit user Deviant55-11 asked:
"What's really dangerous but everyone treats it like it's safe?"
Stress
"Way too many people have physical issues/injuries due to stress."
"One of my mates, who I went to the gym with, thought he had a lower back injury. Went to several doctors to get it checked, medication, massages, kinesiotherapy, etc..."
"Not one of them mentioned stress."
"He went on a 2 week holiday with his girlfriend this summer, did f'k all and no worries other than making it in time for their dinner reservations. And he's completely fine now."
~ Psychological_Bar855
The Great Outdoors
"I get a lot of tourists in my area trying to casually summit the local 14,000ft mountain in sandals."
"Some weeks in the summer are absolutely nuts for SAR (search and rescue) and the emergency room staff."
"It's frankly disturbing how common this kind of interaction is."
"But a lot of people don't have the exposure to nature to really understand that the elements can and will endanger you at the drop of a hat."
~ pas-mal-
"Was snowshoeing down a mountain near dusk fully equipped and with emergency gear."
"A family of four with teens was walking up in light jackets and jeans. No hats. There was one backpack present that looked pretty empty. No one had water bottles."
"My snowshoe partner and I both looked at each other wide eyed."
~ TwoIdleHands
Home Sweet Home
"Household every day cleaning chemicals."
~ nocap9494
"Especially if you mix them to make a 'better, stronger' cleaner."
~ GoldwingGranny
"I've worked years in janitorial, and my tip is never mix bleach with ANYTHING, including urine since it has ammonia and will create a toxic gas."
"Honestly never mix anything without doing research first, we all have phones, look it up dammit!"
~ that0neGuy65
Bacteria
"Infections. Every person reacts differently to them. Don't assume you are the average."
~ ntfashionable2loveme
"Sepsis is no joke."
~ Limp-Bullfrog-3483
"Met a woman and her husband in 2018 at a show, nice people. Few months later she messaged our group chat and her husband had died of sepsis."
"He'd been sick but refused to go to the hospital because of expenses. In the end, he lost his life trying to save money."
"He was only in his early 30's too."
~ Jessiefrance89
Compressed Air
"I was once putting air in a car tire while on a road trip with a friend. After filling the last tire I handed him the tube and started screwing on the cap."
"For some dumb reason, he thought it would be funny to stick the air tube in my ear and turn it on."
"I couldn't hear out of that ear for like 20 minutes and it hurt so f'king much. I probably should have gone to the hospital but the pain went away almost instantly and my hearing came back so I just didn't go."
~ PeacefulPleasure7
Tires
"When I was in school for underwater welding, there were air compressors and tanks all over the place."
"One day we heard a huge explosion and my immediate assumption was that one of the tanks blew up (I served as an infantryman in the Army and did a tour in Afghanistan, I heard more than my fair share of explosions), my buddy and I ran outside to see if anyone needed help, and it turns out someone overfilled the tire on a wheelbarrow and it blew up."
"I was amazed at the volume."
~ Dwayne_Gertzky
"Yeah, tires are terrifying things."
"People don't realize that PSI means how much pressure is in it PER SQUARE INCH. So something that's 20in.sq. in surface area at 100psi is holding back 2000 lbs of f'k you."
"I mean, there's enough energy in there that they are like a small bomb."
~ viperfan7
"Mythbusters did this one and the force was enough to decapitate the ballistics dummy."
~ jacksclevername
"I was on an L.A. freeway when a semi-truck tire blew. It sounded like a bomb and it made my Dodge Durango rock to the side."
"I didn't go on two wheels but for a second I thought it might. It was two lanes over and about 25 feet ahead."
~ ColossusOfChoads
Trampolines
"Bruised my ribs from jumping on a trampoline as a kid and getting launched off of it by a weight imbalance from 2 friends who were also jumping on it with me."
"That literally knocked the air out of me when I hit the ground and I thought I was gonna die because I couldn't breathe."
"I still have stiffness in that side of my ribcage, I can't bend over all the way sideways on that side like I can on the other. I haven't been on a trampoline since."
~ a_loveable_bunny
"My 9 year old son was in a trampoline playing 'ring around the rosy' with his older brother and a friend. The safety zipper was left open. When they all let go, my son flew backwards out of the open zipper and landed on his head."
"He was rushed to the ER and began seizing as my wife carried him in (we had a newborn so I was stuck home until a neighbor could get over and watch him)."
"While we're in the trauma room, as the doctor is examining the open wound on his head, he finds this bloody fibrous almond sized thing in his head."
"Turns out the palm trees above the tramp dropped fruit, and after the birds/rodents get to it, the pit is left behind. His head impacted directly on the palm nut, cracking his skull and causing a brain bleed."
"He had emergency brain surgery to stop the bleed, and ended up with a small plate in his head."
"We were very lucky—injury was to his occipital lobe, and they only had to zap about a pea-sized piece of his brain. Worst case his peripheral vision may have been slightly impacted."
"Little man made a full recovery."
~ MickeysAndNightTrain
Hair
"Long hair around pulleys and belts."
"There's a YouTube channel where two young ladies are working around a sawmill with long hair, and I can't count how many times people have begged them in the comments to tuck their hair up."
"They don't."
~ VSM1951AG
"In 11th grade I had hair down to my butt & was weirdly pretty good at working the horizontal lathe at my school. Tons of rotating parts, it's used to cut & shave down pieces of metal."
"I had my hair in a pony tail instead of a bun & I thought someone was pulling my hair & then my head slammed down to the machine & within like three seconds my hand broke cuz I put my hand in to save my hair."
"My classmate pulled the plug on the machine & saved my life!"
~ sopooohia
Wildlife
"I was in Thailand when a 30 year old got bitten by a monkey. Her complaint? No one had warned her not to pet the monkeys. Honest to God."
~ happyele
"Monkeys are some of the most terrifying animals, because they are like humans without the layer of civility and twice as strong."
"They seem to be intentionally mean sometimes, like they understand they are causing pain and it excites them."
"Sure a cougar or a bear will run you down and kill you if you trespass in their territory/mess with their kids or they are extremely hungry, but a monkey will leap from a tree and rip your face off like a left for dead Jockey just to make their friends laugh."
~ mooimafish33
"Seems like every year in the US someone decides to pet a Bison or a bear while in a national park... doesn't usually end well for them."
~ Kooky_Ad_5139
"I can see wanting to pet a bison or bear before the trip and haven't seen either in real life."
"But to look at a 2400lb bison and think to yourself 'let's go mess with that' is just stupid."
~ iwannagohome49
"Was at Yellowstone a while back and hiked a short, hilly mile-long loop trail. On the way back down, a herd of bison ambled across the trail, cutting us off from the parking lot below."
"The herd was fairly strung out and was in no hurry, so we moved well away and watched them pass. In the parking lot we could see a ranger watching us."
"When the herd had passed, we finished the trail and met the ranger. He said that he was watching us to make sure we didn't do anything ill-advised, like approach the herd."
"I asked 'Are people really that stupid that they'd just walk up to a bison?' He just sighed and said 'You have no idea'."
~ Von_Moistus
There are hidden dangers all around us.
Be alert, be informed and be smart.
It can save your life.
There are a lot of sayings about human nature that address bad behavior in a relationship.
One such idiom is "a leopard can't change its spots." Another is "once a cheater, always a cheater."
But is that really accurate?
Can a significant other cheat just once and never again? And even if they can, is the relationship ever truly healed?
Reddit user Menezeris3029 asked:
"People who have stayed in a relationship after their partner cheated. How was it like after?"
Projecting And Gaslighting
"It was super short-lived because of the hardcore projecting."
"Because she cheated, she assumed that I was going to cheat with all my women friends. She became super controlling and didn't want me to have any women friends."
"I ended up leaving because my friendships were more important than a broken relationship."
~ Ookimow
"It's in fact so common that people who baselessly accuse others of cheating are almost always cheating and projecting it on their partner."
"Every time I had been cheated on, this is the trigger that made me realize it was going on in the first place and was easily able to find proof."
"They out themselves."
~ PsionicKitten
"My ex husband tried to get me to go to therapy. And don't get me wrong, I needed it and should have gone, to get the self-worth to leave his a**."
"But my point was, if you won't stop cheating on me why waste money on therapy lmao‽‽ It's like sitting in the ER while someone is stabbing you in the back."
"He swore on everything we had he wasn't cheating on me again."
"Yeah…..he was the whole time."
~ WillBsGirl
Regrets, I Have A Few
"I really truly believed I would rise from it and forgive him, get over it, and come out of it stronger."
"It was never the same. I lost that trust and I couldn't get it back. And eventually, I stopped caring to want it back."
"It was a 7 year relationship & although I don't regret it, I sometimes wish I knew to walk out sooner."
"But it made me realize what I really deserve and it led me to the forever man in my life who treats me so well and loves me and honours our commitment."
~ backandforthlosing
"This got me in my soul!"
"My soon to be ex is not violent, he's grown into a lovely man, just not the one for me after what happened."
"I've just cracked my early 30s so I'm calling this my quarter life crisis and moving on...a lot of those things you have said resonated so much!"
~ Puzzleheaded-Ad-9724
"Reasons for not leaving—Fear, isolation, guilt, not wanting to hurt the person you love most in the world, even though they hurt you. Not wanting to lose them."
"It's hard to let them go, because you have to let go of a part of yourself too and the life you thought you were building together. It is so hard to accept that it was all just an illusion."
"After some time passes, you try to put what happened at the back of your mind as a survival mechanism, and then your partner assumes that you have forgiven them because you no longer appear to be preoccupied with it."
"Sex also complicates things because some cheaters think that resuming sex equals their partner has moved on and are not upset any longer."
"You keep quiet and bottle up emotions to keep the peace, but at a severe detriment to your mental health and well being."
"This is where I am currently with my relationship. I am just trying to get through one day at a time until I gather enough strength to move forward."
"I too hope to wake up one day and say, 'FUK THIS!' I have known about the infidelity since 2021."
~ lunarmantra
Never The Same
"Happened in 2010, part of a mental breakdown on their side. Stood by and watched my world fall apart with a young child to look after."
"I believe in the vows I took when I got married, especially in sickness & in health. 13 years later, still married, perhaps stronger than ever but it still hurts."
"The pain numbs down over time from a glowing ball the size of the sun to a little pin prick of light but it still burns."
"I'm glad we stayed together, child is now a happy and rounded young lady—enjoying the world and her life ahead of her."
"We are now 26 years together so if any of you are reading this, good can come from bad, life does go on, listen to your heart but don't ever get mugged off."
~ oldskoolplayaR1
"Caught her in an 'emotional' affair early on in our relationship."
"Both her and him told me it was a mistake and he apologized and told me it was over."
"I believed it all."
"However I will admit that it bubbled up during arguments over other issues because of how betrayed I felt."
"It weighed on me to the point where she told me I needed to see a therapist to get over it. I went to 3 of them over a period of the next 4 years."
"We went as a couple maybe a year after that."
"Flash forward another 2 years…I found the texts and pics."
"It never ended and it only grew. The entire time she told me to get counseling. The entire time we were in counseling together."
"The entire time I worked 2 jobs and 7 days a week because she lost her job and took a year off and I picked up the slack."
"You do not recover."
~ justaguylookinghappy
Tick, Tick, Tick...
"A ticking time bomb."
~ Ratakoa
"Yep. We spent a year trying to recover, then had 2 good years..."
"Then he cheated again... I think in the back of my mind I was just waiting the whole time for it to happen again."
~ naturally_eva
"This! Every single day, this is what's in the back of my mind and yup, waiting for it to happen again and hoping, at the same time, that it won't."
~ ahuh_itzme
"Ex wife was the same. We tried again, but she just had to get back in contact with him… lasted ten months, but only eight before she'd started seeing him again."
"It was a 12 year relationship for us, with most of that married. I don't think she actually stopped seeing him really, looking back."
"When I started seeing a new girl, my ex wife tried to seduce me! Erm, no."
~ CabinetOk4838
"Shoot, mine never even stopped seeing the other guy. She swore up and down she wanted to stay together and it was all a mistake—so I laid out some very simple rules for moving forward, starting with no more contact with the guy."
"She never stopped."
"To this day I dont know what she was thinking. She just kept on trying to see us both. This was a 10 year marriage with kids, too."
"About a year into the divorce, she straight up moved 500 miles away (by herself), became a drug addict, and her entire life fell apart. Got arrested for felony drug possession etc..."
"Most bizarre complete self destruction I've ever seen in real life."
~ alonjar
If They'll Cheat With You...
"One of my buddies dated a girl once that cheated to be with him. Then after awhile she cheated on him too."
"He was so shocked."
"But I was like, bro, she cheated on someone to get with you. Her cheating on you to get with someone else shouldn't be a surprise."
~ travworld
The Other Side
"That's not always true. I cheated once. It destroyed the person I love, and it sent me into a 2 year spiral of depression and anxiety that I had to be hospitalized for twice."
"I'll NEVER, EVER make that mistake again. People can learn from their past mistakes."
"That being said, 'once a cheater, always a cheater' is true more often than it isn't - and that's quite sad."
"I just won't be one ever again. Absolutely not worth ANY of it."
~ reflUX_cAtalyst
The decision to stay with someone who has broken your trust is an individual one.
Unfortunately, it doesn't seem like there are many happy endings for couples after one partner cheats.