The Most F**ked Up Things People Have Ever Seen A Friend Do
Perhaps the best thing about our friends is that we can always rely on them.
To help us out, to give us words of comfort and wisdom when we need them, or to just be a willing pair of ears.
Even so, our friends still have a way of surprising us, as well as disappointing us from time to time.
Sometimes they'll do things that just make us groan and roll our eyes but are easily forgiven over time.
Other times, however, they might do or say something which can only be described as "f*cked up."
Potentially putting an effective end to your friendship.
---
Redditor decisivevinyl was eager to hear the potential friendship ending, f*cked up things they saw a friend (or former friend) do, leading them to ask:
"What is the most f**ked up thing you've seen a friend do?"
Those Poor Cats...

"A guy I worked with was about to take his wife on a trip back to their mutual hometown in another state."
"They had a pair of delightful kittens and they asked me if I would watch them while they were gone."
"I had little experience with cats but these 2 were just wonderfully playful."
"I gave him a call when he got back to arrange returning the kittens but he said they had picked up a non-cat friendly dog on the journey and he would just drop off the kittens in the woods."
"Needless to say, I kept them and they were wonderful furry friends for me and eventually to my wife and kids."
"I still think what would have happened to them if I had not been in the right place at the right time."- PoloGrounder
"I went on holiday for a week and asked my 'best friend' to pop in and feed my cat (he lived a few doors away)."
"When I got back, my cat was laying by the back door of my house, went inside and his bowl was empty, I called him and asked when the last time he fed him, he said 'oh yeah, I forgot'."
"My cat had been outside for a week with no food or water. "
"I haven't spoken to him in 12 years."- Reddit
Always Listen To Your Doctor
"Convinced his girlfriend she was suffering from gluten intolerance instead of schizophrenia, and got her to stop taking medication."- lightningandmadness
But Was It A Point Worth Proving?
"Deliberately get knocked down by a car, in order to prove that when drunk (and we were very drunk), his bones were flexible."
"Fortunately, the car had been slowing to turn."
"There followed a couple of minutes trying to reassure the driver he was ok, whilst calling him an idiot."
"Meanwhile, he was laying flat on his back, maintaining he'd proved his point."- anothercynicaloldgit
It Is Never Attractive To Gloat
"Best friend was excited for me to meet his new gf."
"The whole evening he bragged about how she was still married and he was going to be the reason she got divorced."
"Haven't spoken to him since."
"Did hear she broke up with him and sorted out the issues with her husband."- hmfiddlesworth
Karma Is Pretty Unforgiving...
"Brought my friend to watch my boyfriend practice his drumming."
"She kept spreading her legs wide wearing a skirt with no underwear."
"She slept with him and he left me thinking he would be with her."
"Needless to say she didn't date him because she already had a boyfriend."- Final_Objective_6204Kar
Shameless

"We were working in an old lady's attic and he kicked the sh*t out of a pipe on purpose then went and told her it needed to be replaced."
"I never worked with him again after that."- FriendlyDifference72
Oh, Honey...
"Brag about a then—boyfriend not leaving her despite constant cheating."
"Then cry when he left her."
"I don't know either."- Snapesnape716
In With The Wrong Crowd
"They were arguing and he made fun of the friend for being an orphan."
"Tried to stab the other friend cuz his ex was crushing on him."- we_are_ghetto
Not Worth A Second Thought

"Throw McDonald's fries and burger as hard as he could at a homeless lady asking for food."
"I called him a piece of sh*t and never spoke to him again."- Mundane_Tour_3215
You Don't Mess With Family...
"My best friend had just broken up with my brother—who had moved over a thousand miles and changed jobs to be with her—citing personal differences."
"My brother was devastated, but I tried to respect her decision and be a source of support for both of them, especially because they truly weren't the best fit."
"But then she shared with me, because she knew that I loved her and would be happy for her so long as she was happy, that she'd been cheating on my brother for the past month and had found her soulmate."
"The depth of my brother's heartbreak, already immense, was further compounded by the infidelity."
"To my bewilderment, she truly couldn't understand why I was ending the friendship, seemed so distraught that I would end a years long relationship over something so 'small'."
"And I still can't comprehend why she thought telling me would result in anything other than a complete door slam."
"Hannah, you still suck."
"And I'm still angry."
"I had also asked her to be the maid of 'honor' in my upcoming wedding."
"Ironic."- bitetime
Some friendships can withstand fundamental differences of opinion.
But no friendship is worth hanging onto when people (and kittens) are physically or emotionally harmed.
Reddit user callmevicious asked: 'What is the worst reason to have a baby? Why?'
Chances are you've heard phrases like "our little miracle" or "bundle of joy" or something in a similar vein.
Those phrases are usually used to refer to babies.
When someone really wants a baby, and has the financial means, emotional support, and maturity to raise said baby, then they should definitely have one. Bringing a life into this world, or taking care of a life that has no one else to care for them, is wonderful.
However, wanting (and being able to support and take care of) a baby is the only good reason to have one.
Not because you think it's what you're supposed to do, or you want to make your parents happy by giving them a grandchild, or because you think it'll keep your marriage together, or any number of other reasons people will give you.
Chances are you've probably also heard the saying "Every child deserves parents, but not all parents deserve children."
That can be very true if you have a child for any other reason than truly wanting one.
Redditors know this all too well and are ready to share what they think are the absolute worst reasons to have a baby.
It all started when Redditor callmevicious asked:
"What is the worst reason to have a baby? Why?"
Heal Me
"My dad had an incredibly f**ked up and traumatizing childhood. instead of dealing with his subsequent mental illnesses a person at his church told him to "have lots of kids, it will heal your trauma." so he had six and we ended up homeless at certain points and traumatized ourselves. idiot"
– No-Tailor5120
"To distract yourself from a traumatic experience (robbed at gun point)."
"A long time back, a coworker told me this after our conversation about what happened. She said it'd distract me .. then she said I was selfish for telling her that was a horrible idea."
– MissedPlacedSpoon
"A lot of people use children as a lackluster attempt at avoiding therapy, which is actually exactly when you shouldn't be having a child surprisingly enough. You want to bring a child into the world under the idea that you'll give them the best you can so they can be happy, not the other way around."
– GreasyPeter
Exposure
"To use it as a content on social media."
– Human-Independent999
"This is my baby, Beigeleigh! She's my favorite now that Roxynn is 2 and throws tantrums that don't fit my ✨aesthetic✨."
– CovfefeBoss
"Honestly though this happens."
"The one thing that comes to mind is a couple adopting a young kid from Indonesia (I think). They were well into the process when the adoption agency found them and saw that they had a social media presence where they gave updates to their followers on the process. The agency told them that they have a policy where within a year of adoption, the adopters are not permitted to post the child on social media or make any specific comments regarding the child."
"Instead of being reasonable people, they simply canceled the adoption process entirely. It truly is borderline evil, especially since they just wanted an adopted kid for clout and couldn't wait a year."
– Ori_the_SG
Under Pressure
"Your parent(s) wanted grandkids."
– ninjamullet
"Ugh, my family would tell me that they'd pay for everything if I had a kid (money was my main reason I was waiting when I was younger)."
"I eventually had a kid and they haven't given me a f**king penny. Bunch of liars. My wife and I will jokingly bring it up when we see them. They always get embarrassed and change the subject."
– lovepig1337
"My mother: "I want grandkids!""
"Me: "you have 2 other children to ask""
– t0m0hawk
Scoring Points
"To compete with someone."
– Mobile_Prune_3207
"You get +5 Jesus points for every kid after the fourth one."
– unlockdestiny
"What prizes can you get with those points?"
– NoRJoke
"To save the relationship."
"It never works, it just drags an innocent baby into a miserable situation."
– eviehalboro
"This is more common than people think."
"I have to wonder if anyone, anywhere, EVER has actually improved a relationship by having a child."
"I'm sure some have managed to extend the life of a troubled relationship by adding a baby to the mix. But improving the relationship? Making it a relationship worth staying in?"
"I don't see that happening."
– callmevicious
If Everyone Else Jumped Off A Bridge...
"Because everyone else has one."
– justregularoleme
"This seems like the main reason for the people I know."

– emmiepemmie
Existing For Someone Else's Benefit
"To have an organ donor for later?"
– Fenfirae
"Unfortunately there are people out there with children with terminal illnesses that will purposely have more babies to see if they are donor matches for kidneys and bone marrow. I personally think it's abuse."
– sunshinedaisies9-34

"Saviour Siblings! Like in My Sisters Keeper. Horrible indeed."
– p0tatoontherun
​If At First, You Don't Succeed...
"Having a kid for a specific gender"
– Independent-Blood-10
"Seen a lot of this, like the TikTok trend "Our parents wanted a boy so we are 6 girls and no boy yet" Like wtf are you going to keep breeding until you hit it? Sounds like there will be a favorite kid in that family."
– Drkz98
Caregivers
"To be responsible for their disabled sibling in the future (yes, i had a friend tell me she wanted another child so that her disabled son would have someone when/if she passed away)."
– Natti07
"This is why my parents kept me. My parents tried to pressure me into not joining the military or flight school because who's gonna take care of my brother if something happens to me? My dad has said multiple times since I was like 5 or 6 that I'm gonna have to take care of him when they die. I love my brother, but I want my own life too..."
– idc_anymore-fml
Live Vicariously
"Using them to fulfill your childhood dreams (Forcing them to be into sports when you weren't, etc)."
– Joetueant
"This was my dad. I'll never forget going to my little brother's gender reveal sonogram and my dad said, "I'll finally have my football star!" My brother is 19 and has always been a nerd. My sister was the most athletic of all of us and she purposely injured herself in high school so he couldn't force her to be in sports anymore."
– T8795
"Pageant moms have all joined the chat."
– Stellathewizard
Awww, Adorable!
"Because you find them cute. They aren't a pet."
– k-Musician8345
Alternate History
"To fix your relationship/marriage"
– GoodAlicia
"Well, it would have helped Henry the VIII."
– lekanly
"I think you have to specify a son in this situation, but yeah. Imagine if Catherine of Aragon had a son or two. Henry might just be a blip on the radar of English monarchs without all the fuss and bother of 6 wives, etc. But then we wouldn't have had Elizabeth I and that makes me a little sad."
– reduff
"Yeah he probably wouldn't have needed to create the church of England either"
– ThanksverymuchHutch
"Imagine an alternative history where the coin hit tails and Henry VIII got his son, suddenly Catholicism probably gets a century more to reign in England, maybe even stopping the 30 year war from ever happening."
– TheSwecurse
My head is spinning just thinking about all that!
Kids are some of the sweetest beings in the world. Their tendency to be genuine and non-judgmental is one of the best things about them. We could all learn from them. Kids are also usually quite straightforward and share everything without reservations. Read on to hear what teachers say were some of the most unexpected things that kids shared at school. Sweet, hilarious, insightful, shocking, and sad—these stories have it all.
Words matter.
That is a life truth ignored far too often.
I know emotions can run high.
But we really need to acknowledge how we use language toward one another.
It can have a life long-lasting effect.
Think before you speak. That is one of life's greatest mantras.
Redditor em0gril wanted to hear about the worst things people have ever said to be mean. So they asked:
"What is the most hurtful thing someone said to you?"
Thanks Mom...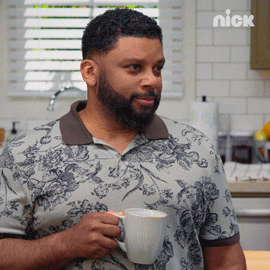 Tyler Perry GIF by Nickelodeon
Giphy
"'I don't know what is so special about you.' -My mother after seeing my kids get excited that I was home from work."
Legitimate_Story_333
Gloomy
"My mom, who was always emotionally abusive, get especially bad when I started dating my now husband. This included her telling me she hates me. After months of being her emotional punching bag, my depression was also not doing awesome."
"She got on meds, never apologized, never acknowledged what she said and did. I'd recently lost my job and she said my depression was bringing her down and I should move out. Haven't spoken to her in years and don't miss her."
UnihornWhale
No Comps?
"I worked really hard in high school in theatre (still very happy in it over 20 years later). I was accepted to every school I applied and through a donation my high awarded me a scholarship."
"In the glow of pride of this unexpected gift, my mother said in front of everyone 'I can't believe they wasted their money on you.'"
"Guess who DOESN'T get comps to my shows."
azorianmilk
Arrangements
"My daughter died at birth and I almost did too. My father told me that my stepmother was 'Really taking it hard and feels like she doesn't have a purpose anymore/nothing to live for' because we had planned for her to babysit. She also asked me when I was hospitalized if she can have some of my daughter's ashes for herself. Keep in mind we were never close and I never even lived there."
"I was still extremely sick post-birth and never got to go to the funeral home for arrangements so my dad did. He told me a few years later when I got a potter to make her an urn 'I hope you aren't getting rid of the one I picked out because I spent a lot of money on it.' My sister also THINKS she had a miscarriage at some point very very early on when she was a teen and told me after I lost my daughter that she has been through worse."
_Jordy_C_
Ruined
"You won't ruin my new family."
"My mom to 13ish-year-old me."
"Jokes on her, she ruined it herself."
plz2meatyu
These are the reasons therapy was invented.
For Me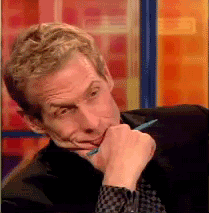 Frustrated Skip Bayless GIF
Giphy
"My mom told me when I was 5 that I was not wanted. Now it took me 15 years to actually stop trying to please and finally live for myself."
Leather-Spite-556
Look at Me
"When my father looked at me and said he was glad I knew that I wasn't his, and he didn't have to be my Dad anymore. My mom was a habitual cheater. She had an affair with my Dad's sister's husband (my non-bio Uncle on my Dad's side). If you like the stars up on paper, I was my Uncle's kid."
"When I was a little kid, he was decent to me. When my sister was born 7 years later, her s**t didn't stink, and I had better not breathe wrong. When I told him, I knew the family's little secret. He was glad to be rid of me. He died 6 years later from a heart issue. Out of curiosity, I did a DNA test, and my sister did one too. Turns out I, in fact, was my father's son and my sister, his best friend's kid."
Traditional_Crew6617
Zero Behavior
"I've commented on this before but someone once said to me/about my wife that 'It sucks her dad died [last week of a sudden massive heart attack but that doesn't give her an excuse for her behavior.]' The problem was, the statement was totally untrue. There was zero 'behavior.' The person was literally just being a cold-hearted b*tch because they took a disliking to my wife, who was only ever perfectly kind to the cold-hearted *itch."
"I excused a lot of shi**y behavior toward myself and others from that POS but this was the last straw. To not even be able to fake a decent human interaction toward someone the very week their father dies a horrific, untimely death really speaks to the kind of garbage heap of a human I was dealing with."
Straight-Two1164
Happy 50th!!
"My father told me that I would never live to the age of 50 because I was overweight. He went as far as to leave my brother and sister his estate in the will, but I was only left a small amount of money that I would only be eligible to collect after my 50th birthday. He was one of the most cruel people I have ever met in my life."
GiacintoD
24
"I was 18 when my sister (24) died suddenly of an aneurysm. For weeks after I was told SO many different iterations of 'It's all in God's plan/everything happens for a reason' that that was the start of my break from my own faith and losing my religion. I cannot imagine saying something like that to someone who just lost a sibling. I have a visceral reaction to that phrase to this day, and it was 24 years ago next month."
heyitsthatoneguy81
Wishes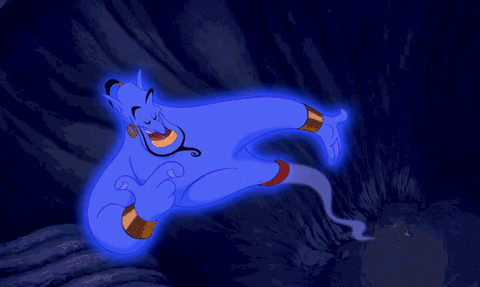 Magic Carpet Genie GIF by Disney
Giphy
"My dad once was angry at me and said that he wished I were an abortion. I knew even back then that he didn't mean it, yet sometimes decades later, it still stings."
MagnoliaTree3
The cruelty of parents is the worst.
We really need to watch how we speak.
Everyone jokes about not liking small talk and how ridiculous it is to talk about the weather, sports, and the traffic all the time.
But compared to the most uncomfortable questions someone might ask, those dull topics might be the way to go.
Redditor Dr_Cloying asked:
"What's the most uncomfortable question you've ever been asked?"
Almost Arrested
"Have you been dancing with my wife?"
"From an angry cop as his wife and I exited a country bar where we had danced for hours."
"Note: I met her there and she told me she was single."
- PantsDownDontShoot
Truthful Kids
"A small child crawled under the stall I was using and immediately asked me why I didn't have hair down there."
- mahhhhhh
Lose-Lose Question
"'Am I fat?' from a random middle-aged woman I've never met before while I was at work."
"She completely caught me off guard."
- xanhadd
Jokes on Demand
"Can you tell me a joke?"
"My friend passed away in his early 20s and I was at his wake when his mom said she remembers hearing that I'm funny (I'm not) and asked me that question."
- Ok-Resolution-9625
Spectrum Radar
"My brother was asked by a girl on a first date if he had Autism."
"As it turns out, he did, but it was undiagnosed up to that point."
- PrometheusHasFallen
Adoption Costs
"'How much did you cost?' I'm adopted."
- RambleJar
"My sweet 10-year-old boy just came back from summer camp. He told me one of the boys in his cabin was a foster child and didn't have a family."
"He asked, 'Can we buy him?'"
"I gently explained that the correct term was 'adopt,' lol (laughing out loud)."
- yourmomprobably
The Most Important Question
"Some weeks ago, my mum asked me, 'Are you happy?'"
"That question hit me deeper than anything else."
- BuDDah77
Disability Awareness
"'What did you do to yourself?'"
"I was a kid with leg braces and a physical disability I was born with."
"I always replied with, 'I was born…'"
- Famous-Tumbleweed-98
Child Loss
"At the start of the pandemic, my hospital asked all pregnant staff to go home and shield. I was very early in the pregnancy and had had two previous miscarriages that no one at work knew about."
"Everyone found out why I was shielding, because what other reason did a doctor have to not work during the pandemic?"
"I ultimately had another miscarriage and came back a few months later."
"A male colleague I was friendly with said, 'It's so good to see you back, what did you have?' (Assuming I had the baby.)"
"I said, 'A miscarriage.'"
"(He literally stopped in his tracks, apologized a ton, and was extra gentle around me for a few weeks. I've got an amazing two-year-old now and am due with my second any day. )"
- DrBasia
Apparel Reveal
"Because of the size of my chest, people automatically think it's acceptable to ask what bra size I am/how big are they."
- SaraSmashley
Inappropriate Dates
"I got asked for my number by an overbearing sales canvas guy in town. He was way older than me and I was only 16. Ugh."
- c0mpromised
Invasive Questions
"I'm a disabled veteran and when some people learn that they say, 'Really, what's your disability?' which I find to be an invasive and highly personal question."
- Backsight-Foreskin
Digging Up the Past
"Because I have military tattoos and Dog tags and a tattoo of a rifle driven into the ground on my arm, it is clear I served overseas."
"I get asked by strangers all the time, 'Did you ever kill anyone, did you have any friends die, did any friends die in your arms, did you see anyone die, what is the worst thing you saw?'"
"I get that people are curious but holy f**k, who asks questions like that."
- Irondaddy_29
Dating Scene
"On the third night that my wife was in the hospital for blood clots, a nurse asked me, 'If she passes away, how long before you start dating again?'"
"WHAT?!"
"I told her that, 'Should she die, YOU are the first person I'll have investigated.'"
"I never saw that RN again the rest of my wife's stay in the hospital."
- GeneOTheGreen
In Need of a Filter
"I have a stepdaughter. She's fair-skinned and has red hair. A clerk at a store asked me two days ago where she got her light skin, saying I'm much darker."
"That might not have been the MOST uncomfortable question I've been asked, but it's a recent example of an uncomfortable question."
- Dovleti
These were undeniably unreasonable questions for someone to ask another person, especially if that is a person they do not know well.
As boring as it might be, sometimes it's best to stick with talking about the weather.