There are some places all over the world just about everyone dreams of visiting.
Who doesn't want a picture of themself under the Eiffel Tower, in front of the Grand Canyon, or amidst the sparkling lights of Las Vegas?
But, are all of these iconic places actually worth visiting?
Redditor tade757 wondered what iconic travel destinations people found overhyped and not worth the time and money to travel to, leading them to ask:
"What famous place is not worth visiting?"
---
One rock is just like any other
"Plymouth rock Massachusetts."
"Despite all the rage it's still just a rock in a cage."- BodybuilderOk3836.
"Plymouth Rock!"
'I don't know how famous it really is outside of New England but it's a rock that marks where the Pilgrims supposedly first landed in Massachusetts."
"It is quite literally just a medium sized rock with '1620' carved in it but every elementary school teacher around Massachusetts at least hypes it up for the class field trip to see a literal rock that is not big, impressive, or really historically relevant."
"Driving an hour on a bus to see this was the most anticlimactic thing and I would not particularly recommend."- alisoninwonderbread
Vegas of the East Coast?
"Atlantic city."
"Monopoly got me good."- mahouko08.
How do you spell that again?

"Llanfair­pwllgwyngyll­gogery­chwyrn­drobwll­llan­tysilio­gogo­goch in Wales."
"Nothing there except an Edinburgh Wollen Mills shop."
"Which is just silly as Edinburgh is nearly 300 miles away.'- Dreddguy.
Hooray for Hollywood...
"Hollywood, it's seedy and disappointing."

"It's full of entire industries (*cough scientology *cough) that take advantage of starry-eyed twits."- Judas_Feast.
​
"Hollywood Walk of Fame."
"It's a sidewalk and outside of maybe big events where they may clean the ones around where photos may be taken."
"It otherwise is just covered in dirt from people's shoes and some are barely legible because they haven't been cleaned in ages."- CaninseBassus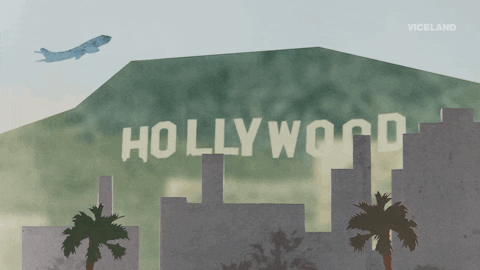 Los Angeles Hollywood GIF by Party Legends
Giphy
Where the land meets the sea.
"Lands End, UK.'
"Heralded as the 4th most disappointing attraction in the UK."
'It's not even disappointing enough to win an award.'
"I mean the landmark in Cornwall, not a clothing store."
"Deary me."- YellowBernard.
"They say the neon lights are bright..."

"Time Square on New Years Eve."
"Just forget it."
'It has *never* been worth it."- roman_fyseek.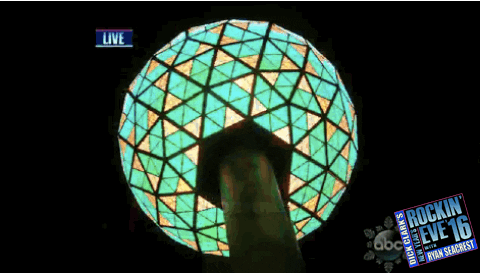 Times Square Ball GIF by New Year's Rockin' Eve
Giphy
"See the Pyramids along the way..."

"Egypt.'
"Its like if phone scams were a materialized location."
"You get there an right away the airport is going to start scamming you, take your electronics away and tell you that you need permits for them (which they will gladly sell you, and then tell you that its the wrong one and have you buy another one)."
"The hotel you stay at will check your bags again like the airport did and again tell you that you need permits or whatever random thing they decide they can get away telling you needs one."
"The police will extort money from you if they think they can."
"Fake police will come up to you and fine you or tell you to follow them to different sites where they will charge you."
"Children will run up to you and ask if you want to ride their camel very aggressively (they will cut you off with their camel and not let you move forward) tell you its free, and then try to charge you insane amounts of money and call their camel pimp over to deal with you if you don't pay."
"If you don't get on the camel they will often even get the camel to attack you."
"It's all pretty wild, its not worth it."- yovalord.
There are few worse feelings than arriving at somewhere you've been dreaming of going all your life, only to find yourself disappointing.
Maybe some places are best visited in our imaginations.
It certainly costs a lot less!
Want to "know" more?
Sign up for the Knowable newsletter here.
Never miss another big, odd, funny, or heartbreaking moment again.