Give A Little, Get a Lot: These Kind Acts Warmed Our Hearts
We could all use a little love and care, but sometimes kind gestures come from the most unexpected places. Whether it's a friend showing up at our door to give us the present we didn't know we needed, or a complete stranger helping us out in a time of need, these stories about the nicest thing someone has ever done will warm your heart.
Reddit user CallyB0225 asked: 'What is the saddest movie scene ever?'
As Nicole Kidman wisely tells patrons of AMC movie theatres that we go to the movies to "laugh, to cry, to cry, to care."
"Because we need that. All of us."
And the movies that really make an impression on us are the ones that do all of the above as she described.
When characters are well-developed and the actors portraying them really connect with the audiences, they stay with us forever.
There's nothing more heartbreaking than seeing our favorite heroes–whether supernatural or based on actual, real people–suffer loss or meet their own untimely demise.

Curious to hear from moviegoers, Redditor CallyB0225 asked:

"What is the saddest movie scene ever?"
Don't underestimate the power of animated films.
Parting Is Such Sweet Sorrow
"The Fox and the Hound when the old woman has to leave Todd in the game preserve to save him and her tears as she drives away without him."
– snortybeagle
"Also the scene where Todd gets out and she's running through the woods with a lantern calling for him. Reminds me of losing my cat."
– aaron_hoff

Baby Mine, Don't You Cry
"When Dumbo's mom rocked him from behind her cage 😭"
– LimpCauliflower8579
"Baby mine, don't you cry Baby mine, dry your eyes Rest your head close to my heart Never to part, baby of mine."
"F'k. I had to take a little baby possum to get euthanized because its mama had been hit by a car and killed along with its siblings. It was awful - you could see some of the babies had survived the impact and tried to crawl off, only to be hit themselves. This little one was the only one left when I got there, but it was too injured to make it. It sounds so dumb but I sang a bit of this song to it while I held it on my lap on the way to the vet. I know it's anthropomorphizing them too much, but possums seem like such good mamas."
– lizardingloudly

Dinosaurs Grieve Too
"The first movie in the Land Before Time. Broke my heart. Still does."
– HeelerDot18
"Littlefoot mistaking his shadow for his mother."
"Mother? Mother!"
– justputonsomemusic
"That scene KILLS me because I know that exact feeling. My mother died when I was 12, and for a long time after she died, I would see someone who looked like her and have this cruel, crazy stab of hope that my mom wasn't really gone."
– captcha_trampstamp

A Cub Grows Up
"Simba begging Mufasa to wake up. That tiny little 'help.'"
– mossadspydolphin
"get up....we gotta go home...."
– imthe1nonlyD

Remember The Dead
"The scene in Coco where Miguel is trying to get mama Coco to remember her father. My daughters and I all cried at the theater. Mama Coco reminded us so much of my grandmother. At that point we had lost 3 of my grandparents. 1 each year. My grandmother was all we had left. She died a few years after the movie came out. My daughter hasn't watched it since because she knows she will cry even harder."
– thiswilltakeamiracle

When a character has an epiphany, we're right there with them.
Unsatisfied Hero
"The 'I could have saved more' scene where Schindler has an emotional breakdown after the workers gave him a ring engraved with the quotation: 'Whoever saves one life saves the world entire' and was then comforted by the workers in the movie Schindler's List."
– SuvenPan

The Gift Meant For Someone Else
"Emma Thompson in her bedroom after she receives the Joni Mitchell CD for Christmas."
– khendron
"Just phenomenal acting. I can't remember who said it, but there's a quote that watching someone trying not to cry is somehow sadder than watching someone cry and it's so true."
– prunellazzz

Parting is such sweet sorrow.
The Last Bedtime Story
"When the mom tucks her kids in and the old couple go to bed together in Titanic knowing they're going to die."
– enlenar
"The mother and children are Irish, and in that scene she's telling them an old Irish story about going to a land of eternal youth and beauty. The only way she could attempt to comfort them knowing what is to come."
"As a mother I couldn't imagine making that decision. To spend our last moments in utter chaos fighting for our lives, or going back to the quiet of the cabin and dying as a family there. Gut wrenching."
– SylviaKasen

The Most Loyal Dog Ever
"Hachiko waiting for his friend to come back every day at the train station."
– 33-9
"Omg, I think that would be number 1 on my list, I don't think I've ever cried harder than at the end of Hachi."
– OP

A Soldier Dies
"When Giovanni Ribisi's character dies in Saving Private Ryan, after telling the story about pretending to be asleep when his mom checked in on him."
– howdysteve
"His whole story about his mom and his final line "...I don't know why I did that..." really hits me hard, and I always shoot my mom a sloppy, cheesy text immediately after the scene."
– duskywindows

Meeting His Maker

"In the Green Mile when John Coffey (Michael Clarke Duncan) gets executed. "Don't put me in the dark." Gets me every time..."
– Vivid-Voyage
"That was the first movie to make me sob, not get teary eyed, but painful sobbing."
"Also RIP Michael Clarke Duncan."
– shewy92

While we go through tissues blowing our noses and wiping away our tears (hopefully not in that order), "somehow, heartbreak feels good in a place like this."
Yes, Nicole Kidman. We love to ugly cry in movie theaters.
But we'll never look as stunning as you while doing so. ​
A breakup is never easy.
Even so, it is sometimes the only solution when one, or both, members of a couple realize that their relationship simply isn't meant to be.
Sometimes, pinpointing what went wrong in a relationship is difficult that and even years later you still can't find a single reason.
Other times, however, why a relationship came to an end is made abundantly clear by your former partner, sometimes letting you down easily, other times not mincing word one bit.
Redditor GreekRifle was curious to hear from the men of Reddit why their partners chose to end their relationships, leading them to ask:

"Men, why did your last girlfriend dump you?"
A Love That Will Never Die...
"She was in love with her gay best friend."- Lucius_Funk
Communication Is Key
"We didn't really get each other communication-wise."- heyitsvonage
Too Close To Home...

"Because my mother died of a terminal illness and she had (unbeknownst to me) breast cancer."
"I think she knew it would have wrecked me all over again."- fdxfgyhers
To Love Another, You Must Also Love Yourself.

"I didn't take care of myself."
"I degraded to a state that made me boot worthy"- ToeKnail
Did You Hear That?
"Because I was a sh*tty listener."
"I immediately went and bought and read 4 books on listening."
"I won't have that happen again."- awerwe4yuti
A Very Important Decision

"She wanted children, I did not."
"We kinda dumped each other for the best, but she took more initiative to see it through."- BrukaAllvar
Wasn't Meant To Last
"Both of us were busy with school and work and so we were spending less time together than usual."
"Around a month into this, she decided that the relationship had gone stale and we should break up."
"I'm not gonna pretend like it was only her fault, cus I only realized how stale our relationship had gotten when she texted me to ask for a breakup."
"I did offer to try and salvage it all, but she turned that idea down pretty quickly."
"Like half a year later she called me in a drunken state and asked if I want to hook up with her."- Phoenix_BFN
On To Better Things... Or Not...
"We were 19 (her) and 22 (me)."
"She decided she wanted to date her coworker."
"A 37 year old pizza delivery guy who lived with his mom and had 2 kids from a previous marriage that he admittedly screwed up."
"They ended up getting married, she was the primary/only breadwinner for awhile because he got fired and then just kinda never tried getting hired again."
"They eventually split up because I think he cheated on her and she tried reaching out to me on Facebook and through mutual friends."
"Yeah………no thanks."
"By then I was married to the love of my life, had 3 kids, a career, just bought a house and adopted a dipsh*t husky from the pound."
"I'm good."- Thebaldsasquatch
"The dude she'd liked for many many years who always told her no when she asked him out realized he could very well lose her to me and said If she wanted to date him he'd go for it now."
"She left me, 4 months later she married him, and now 13 years later is IIRC Divorced from him."
"Jokes on her though, 6 months after we broke up I started dating a friend of mine, we dated for 2 years (compared to 2 months with the ex) and then we got married, and we just had our 11th wedding anniversary in august."
"We have a 4 year old son and every aspect of our relationship is way way better than my relationship with the ex."-evileyeball
It's Complicated...
"She stated that we were headed in different directions."
"She said she still loved me but couldn't do the relationship anymore as she was 'dragging me down'."
"She was dealing with something that she just couldn't deal with while being in a relationship with me."
" All of these are reasons she gave me the day we broke up."
"I truly hadn't seen this happening as we had been talking about marriage."
"She had brought it up and then a month later she asked to go on a two week break, then asked to end the break early because she didn't want to loose me."
"Less than a week later we broke up because she 'just couldn't do this anymore'."
"All in all I suppose I don't know."
"I thought we would spend our lives together, and she had told me constantly that was what she wanted."
"Then one day I suppose she woke up and decided we were over."
"I don't hold any resentment towards her, and I wouldn't ask her to explain why."
"Sometimes you fall in love just to fall out of it."
"Other times you find the right person at the wrong time, it really doesn't matter."
"I hope she finds the right person for her, and I know I'll keep on moving forward til the day I can't."- RansomTheTrees
There's No Place Like Home...
"She realized, that she stopped being happy to come home and found things to do to stay out."
"I wanted to end the relationship on the very same day or wanted to have a talk, so not too bad of a break up."- Resident-Worry-2403
Anyone's Guess
"Ask her."
"Really I don't know why she broke up with me."- frogmicky
Ironically, It's Wrong To Always Need To Be Right...

"Wasn't mature enough to put her feelings before my position in an argument."
"Unfortunately had to learn to be a better person at the expense of an innocent person."- kitchensclosed
Everyone Deserves A Second Chance...
"Because I was a sh*tty person."
"And I wish I hadn't been, but I became a good one after that and regret it cost someone so much."- Skelegasm
It's hard to come to terms with ending things with someone you thought you loved.
Yet, better to have had that love then to never love at all.
Both the justice system and the rumor mill are known to run rampant at times. That's why a person can win their court case but still lose in the court of public opinion.
Sometimes, a person is falsely accused of a crime they did not commit, or are ridiculed for suing a person or company for what the public feels is unnecessary. Those people may win their case, but the public opinion of these people who did nothing wrong is ruined.
Other times, those who are clearly guilty are acquitted of a crime. They technically won their court case, but they never stop being ridiculed or harrassed for being let go after committing a crime.
Redditors know stories like these all too well and are ready to shed some light.
It all started when Redditor ibuiltyouarosegarden asked:
"Who won in court BUT lost in the "court of public opinion?"
Not As Sweet As Aunt Jemima
"Jennifer Connell was called the worst aunt ever and the "aunt from hell" for suing her nephew. Her nephew basically jumped into her arms and the extra physical affection broke her arm. Became a really big deal when it happened. Thing is, she needed to name a person at fault for her injury for her insurance and named her nephew with his parents' permission. She wasn't actually suing her nephew, just getting insurance money so she could be treated."
– BlackDwarfStar
Falsely Accused
"Richard Jewell, the man falsely accused of the Centennial Olympic Park Bombings in Atlanta in 1996. He was a security guard and saved dozens of lives by spotting the bomb and clearing spectators. The FBI noted him as a person of interest, and his name was dragged through the mud by local and national media. While the FBI stopped investigating Jewell by October of that year, it wasn't until a couple of years later that his name was truly cleared when Eric Rudolph, the actual bomber, was caught."
"Jewell sued a number of media outlets and settled with a few of them for an undisclosed amount."
– Bepus
Awful City
"The city of New London in Kelo v City of New London. The city was using the eminent domain to remove a nice lady from her home to build shopping complex. Made its way to the supreme Court and a 5 v 4 decision won and Kelo lost her home to provide economic opportunities. High profile case where the public sided with Kelo but the courts sided with the city."
– 360gamefreak
Her Name Is Everywhere
"Monica Lewinsky. She "won" in court because she wasn't the person on trial. The power dynamics also weren't in her favor. He was her boss. But yet, we still call it "the Monica Lewinsky" scandal and her name is still brought up in derogatory ways after all these years."
– littleirishpixie
Lesson Never Learned
"The woman who won a damages settlement from McDonald's for being burned by overly hot coffee. It was dangerously hot and they'd been warned before and paid medical bills by court order over other burns, but because she got a high payout over something as seemingly trivial as coffee, she's labeled litigious and dramatic. The burns were awful. And by the way, McDonald's still has coffee that's dangerously hot; they were in the news a week or two ago for another burn case."
– ExplosiveRaddish
"Stella Liebeck. She won in the infamous Stella Liebeck v. McDonald's. She suffered third-degree burns after accidentally spilling coffee on herself, resulting in over a week in the hospital, skin grafting, and two years of medical treatment."
"She only sought payment for the medical expenses from McDonald's, but they refused, so she sued. Even though she won, the media made her incident out to be a simple coffee burn that was entirely due to her own negligence (eg. Some claimed she spilled it while driving; however, she was actually parked when it happened). She was 79-years-old at the time of the incident."
"She proceeded to receive death threats for the rest of her life due to people thinking she was "abusing the system". Really sad stuff."
– SauceThatsGoated
Yikes!
"John Delorean, he was set up by the FBI and his case is the reason for the term entrapment. He was acquitted of all charges."
""DeLorean needed $17 million to save his company from collapse. To this end, he spent much of 1982 desperately seeking investors for his failing company."

"He was approached by one such investor named James Hoffman on June 28, 1982, who claimed to have a business opportunity to help save DeLorean's company."

"Unknown to DeLorean, James Hoffman was actually a convicted drug smuggler, who, in exchange for leniency, struck a deal with federal authorities to become an informant.""
– ChippyVonMaker
​Trial Of The Century
"O.J. Simpson. In 1995, Simpson was acquitted of the murders of his ex-wife, Nicole Brown Simpson, and her friend, Ron Goldman. However, many people believed that Simpson was guilty, and he was widely ostracized after the trial."
– Arisu_tanaka69
What Really Happened?
"Lizzie Borden."
"Legally innocent of axing her parents, but ostracized by her community as everyone knew her factually guilty."
– NerdNuncle
A Huge Upset
"George Zimmerman/"
"The jurors basically said he got away with murder."
– stealthkoopa
Extremely Disappointing
"Congressman Gary Condit who was wrongfully accused of killing his affair partner Chandra Levy. Her body was found a year after she went missing in Rock Creek Park in Washington DC. Condit was innocent but lost his bid for re-election because of the accusations."
– ninasymone44
Are there any we should add to the list? Let us know in the comment below.
Sex is natural, sex is fun.
So sayeth the great George Micahel.
Spontaneous lovemaking leaves a lasting impression.
Or at least a great ten minutes.
Redditor hockeysmyh*e wanted to hear about all the times sex came as a surprise, so they asked:
"What is the most unexpected time you've ever had sex?"
One day in college... all it took...
Me on one escalator.
Him on another.
One wink.
Nerves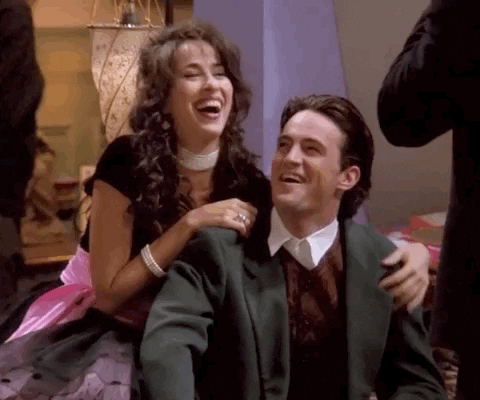 Kill Me Now Season 1 GIF by Friends
Giphy
"After what I thought was a horrible 1st date. She was on her phone literally the entire time. When we get to her house she says 'Wanna come inside?' Turns out, she was just nervous on the date."
earic23
Questions Answered
"I was a very young-looking 22-year-old volunteering at a film festival as community service for a reckless driving ticket."
"One of the filmmakers visiting from another country who was around 30 started talking to me and she kept asking me weird questions like what year I graduated high school and whether I liked certain 15-year-old music."
"I was like this chick is weird, but then she said do you live around here, we went back to my apt and ended up having sex. Afterward, I was like - why did you ask me all those weird questions? And she said, 'I was trying to figure out if you were old enough!'"
"We ended up hanging out the whole week and then she went back home and that was it. Good times."
kaspm
And Nothing Else...
"I was at a hotel in college with a bunch of other college kids and a bunch of us were in one room drinking. I had to go to the bathroom but someone was using the one where we were. I said I was going back to my room to use that one and also to get some more beer. A girl in the group asked if she could come with me. When I came out of the bathroom she was wearing one of my t-shirts. And nothing else. I did not go back to the party room with more beer."
Amesb34r
Right Then and There...
"I got late-night sushi with a friend. She treated me since I was going through a nasty breakup. After a few sakes, we began to head out. She grabbed me by the sleeve and pulled me into the bathroom. She began hard-core kissing me and we ended up having sex right then and there."
topherthepest
Gor For It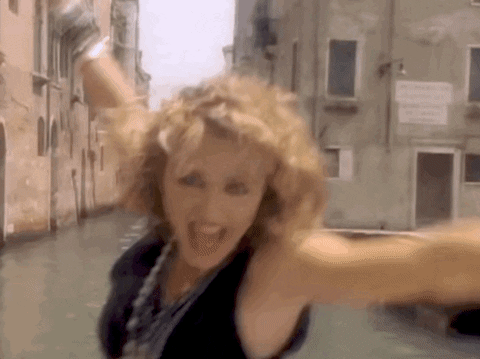 like a virgin madonna GIF
Giphy
"Gondola lift going up a mountain in Switzerland. My wife and we're backpacking for 21 days around Europe and unexpectedly found ourselves alone on the gondola. We just looked at each other, smiled, and went for it. Fantastic experience."
​CBus-Eagle
That gondola must have had might strong cables!
New bucket list item.
Burn Off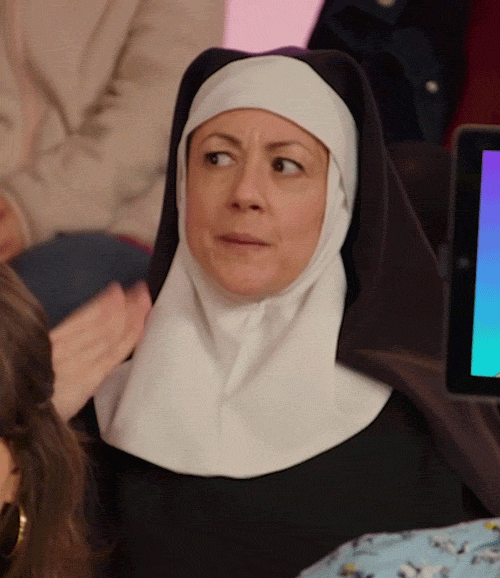 So Excited Reaction GIF by Originals
Giphy
"Against the side of my boyfriend's house while his family ate dinner inside."
"He wanted to take me up to his room, his parents said no, so he said we were going for a walk instead. Burn off some energy. It was surprisingly great."
whitneywestmoreland
'Ayyyy'
"For the record, I'm the most oblivious person ever. But a friend of mine invited me to attend her yoga class with her. I didn't think about it at the time but she was giving me a lot of hands-on attention and help. We went back to her place afterward and walked and talked on a Greenway near her house."
"She said something along the lines of 'I'll tell you a secret if you tell me one' and I said some s**t about not believing in myself and she told me she was 'trying to get f**ked tonight.'"
"I didn't realize she meant by me but as a joke, I said 'Ayyyy' like I was Fonzy or something and put my arm around her. The next thing I know she's putting her tongue in my mouth, I realized that I'm brain dead, and things progressed from there."
slaughterpuss25
Pillow Fight
"I went over to a friend's house. She and I had been friends since elementary school and never took it further than that because we had no interest in it. Anywho, we were watching TV in the living room having a fun debate back and forth and she threw a pillow at me so I threw it back at her and it started a pillow fight, she grabbed me and tried to take the pillow from me."
"We were not extremely close to each other and we noticed it and looked at each other...i t then turned into sex in the living room, leading into her bedroom. Afterward, we laid in bed and talked for a while and then it continued for several years. Now we're married with two kids."
Metalblacksheep
NOW!!
"When my wife and I were dating, she drove a friend out of town to see her husband, who was just completing boot camp, and I tagged along for the weekend. We spent that 1st night in the same room, with us in one bed and the friend in the other. I wasn't expecting anything, seeing as how we had someone 'THISCLOSE' to us, but after we thought the friend fell asleep, my wife started kissing and groping me."
"She said she wanted it, but I resisted. After a couple more minutes, she finally just flat-out said 'Do Me. Now.' It was the most unexpected, slowest, quietest, and hottest sex ever. The next day, the friend made a comment that she couldn't sleep because we were moving around too much. She knew."
cb0044
The Crush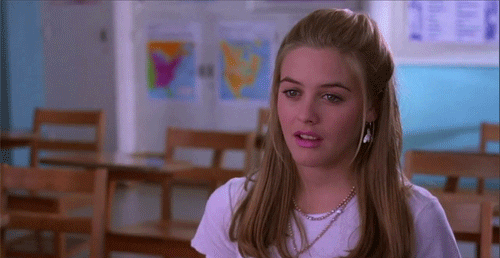 Alicia Silverstone Flirting GIF
Giphy
"In the car with a co-worker who was driving me home. I admitted to another co-worker that I had an extreme crush on this girl. What I didn't know was that she immediately told her about my crush."
"So when she offered to drive me home (I always walked, it was only a couple of miles) I thought she was just being nice and taking me home... lol."
Real_Bug
Clearly we all need to be reading the signs and signals.
We miss out on so much.