Satisfying Small Victories
Everyone has heard the stories of hardships and struggles, but sometimes in life, things can be surprisingly easy. Whether an unexpected life hack, trade secret, or just through pure luck, these stories encompass the little victories of everyday people.
Accidentally Famous
I lived in New Jersey, and a friend of mine invited me to a commercial audition at a New York City bar. I went because of the bar and only auditioned after two drinks. I left thinking it was a waste of time. I had no idea what was coming.
A month later, I get a call that they want to use me for the commercial. Plus, it turns out the director was the guy who directed the original Space Jam. I got lines and ended up in two of their commercials. I then got a 40k payday, where I thought someone made a clerical error. This kick-started my acting career.
Staying Linked In
On LinkedIn, I always have my status set to "looking for work" even when I have a job. One day, a recruiter asked me if I wanted a job. I found the position and applied with the company directly, and apparently, they had been looking for someone with my qualifications.
Just like that, I made $20k more and got a super laid-back job with flexible hours where I never had to commute to work. I also have a really nice title now and actually just interviewed for another job that's a higher title with higher pay. I've only been at my current job for seven months.
Not So Common Knowledge
My small victory was overcoming a lifelong speech impediment at 22 years old. A lot of the "common knowledge" around speech impediments is that if you can't beat the thing by the time you're 10 or so, that's pretty much it for you.
The idea is that your speaking patterns have become so ingrained at this point that you basically have to accept that you're stuck with it for the rest of your life. This was the explanation given when I was cut from speech therapy in third grade.
It was a big part of why it took me until I was 22 to return to speech therapy as an adult. I assumed this issue was stuck in stone, and that I was kidding myself by thinking it was something that could be fixed. But someone had made a big mistake. Turns out that common wisdom was all incorrect.
There actually is no deadline for when you can fix a speech impediment; you just need to be given competent speech therapy. So, my lifelong lateral lisp was gone within two sessions, and my lifelong rhotacism (can't pronounce 'r's) was gone within a month.
It was awesome! But also, really? It was that easy? I could've had a happy, normal childhood this whole time but I just...didn't? Because the adults in my life thought the issue couldn't be fixed back when I was only eight years old? Well, that sucks.
Self-Made Plumber
I achieved a small victory fixing clogged drains. It started out because my sink drain plug wouldn't stay up. I poked around under the sink and found the pop-up rod had rusted completely through and broken.
It cost me five dollars for a new one at the plumbing supply store next to where I worked at the time. It took five minutes to figure out how to swap, and now I know how sink and shower drains come apart, which makes unclogging them simple.
Maybe it's just me, but in my brain, it seemed like that was something I'd have to call a plumber to come to unclog, but it's all remarkably simple.
Small Victory At Small Claims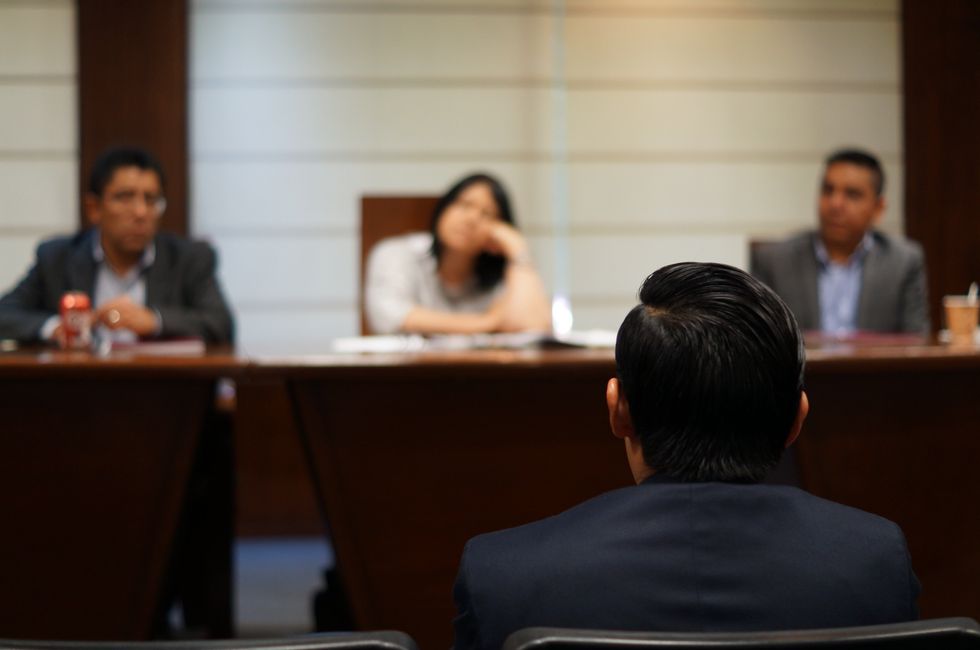 man in black shirt sitting beside woman in white shirtPhoto by
Saúl Bucio
on
Unsplash
My small victory was suing someone in Small Claims. It was surprisingly easy because my case was rock solid and I had a professionally printed document of evidence, witness statements, and precise records sent over to the court.
Meanwhile, the defendant did literally nothing but send unlabeled loose printouts of my Facebook page as her so-called evidence. It was a very quick judgment for the plaintiff.
Best Job Ever
I've hated every job I've ever had. Then at 18 years old, I joined the forces for six years. That sucked the whole time, then I went into customer service at Walmart, and the staff was mean to everyone. I tried security and the staff was just degrading.
I had job after job doing what I thought was the "right" thing. One day, my life changed. I decided to apply for a local HVAC company and worked at a call center. Nothing big, I think there were a total of nine of us on the phones. Honestly, it's the best job I've ever had.
We all get along, spend hours a day on our group chat sharing memes, and our management has one-on-one meetings every two weeks with the goal of "this meeting is not work-related but we want to know just how you're doing, how's is life treating you, what do you need".
There's constant communication about expectations and how we can better meet them and how they can help us perform better. The majority of the company's profits are used to better employee lives (I get monthly commission and residuals, and $30 a month in healthcare) along with monthly potlucks, paid lunches, and competitive pay starting at $17 an hour.
I haven't seen any turnover...none! My position was only hiring because too many people got promoted.
Too Good To Be True
For months, I had been applying for tons of jobs on every platform I could find. I was also talking to friends to get critiques on my resume/cover letter. Updating my online portfolio, et cetera.
Then one day a recruiter messaged me out of the blue on LinkedIn and basically handed me a dream job. It was one interview and then a call to say "Hey you're hired". I legitimately thought it was a joke right up until my first day of work.
How I Doubled My Salary
I got a salary request when applying for a job, and accidentally wrote double what I meant to write since the number keys were right next to each other. They accepted anyway.
The 20-Dollar Flat Screen
I found a 60-inch TV by the dumpster. Plugged it in but it didn't turn on. Looked up common problems with the model number, bought a part on eBay for $20, replaced the part, and had a huge TV for $20.
Sleep Hacked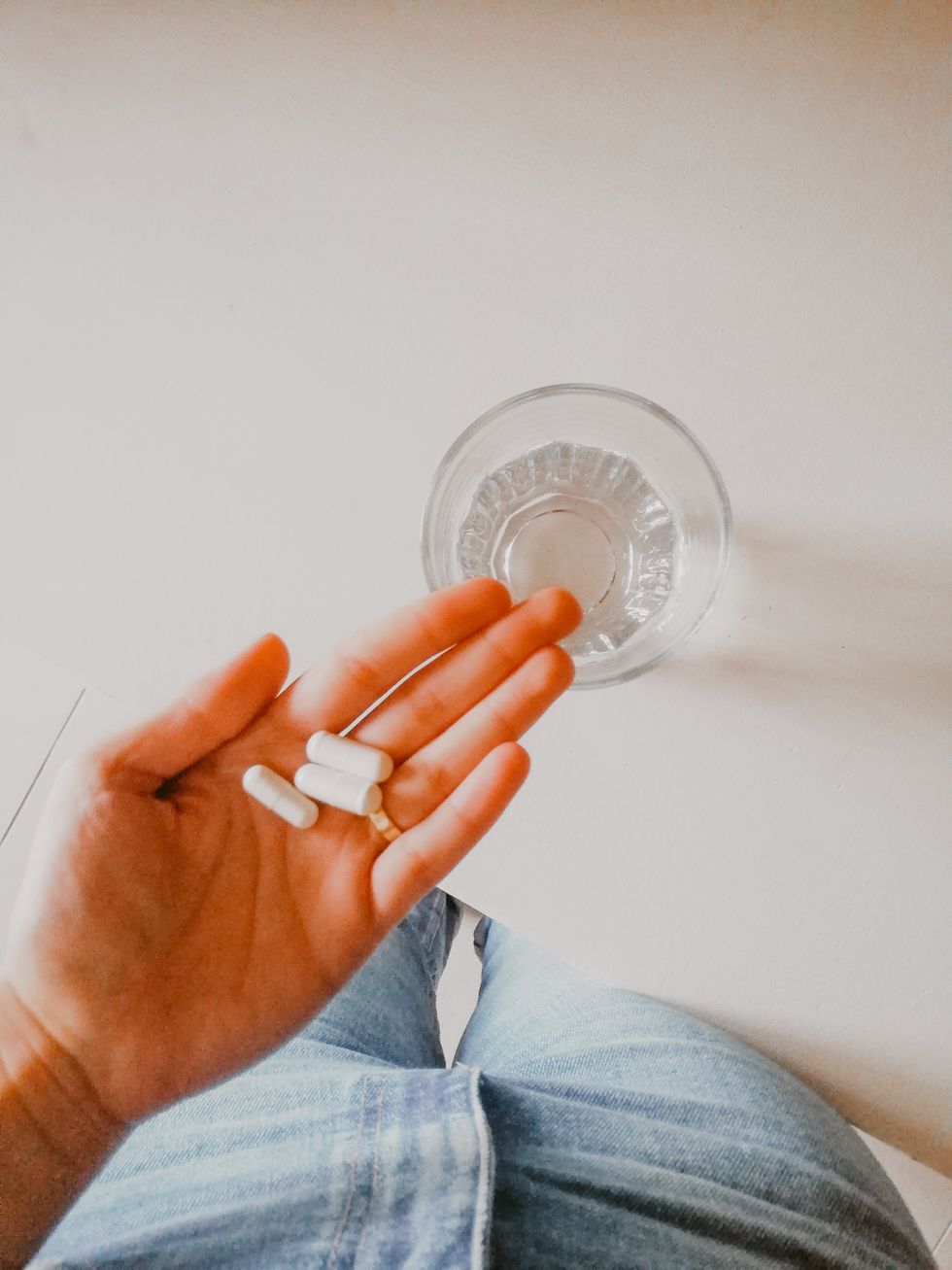 person holding white medication pillPhoto by
Mariana Rascão
on
Unsplash
I never slept well. Then one day, there's an over-the-counter magnesium supplement called "calm". I drink a cup every night and sleep like a hibernating bear. It was that easy.
No One Else Applied
This is how I got the Erasmus scholarship. We had only two places each term for the 300+ people in my university program. I always thought of applying, but I thought my chance was too small to get into one of the places, so I didn't really push myself to apply.
Until I did. Turns out I was the only one applying, and I spent the next half a year in the lovely city of North Sweden completely financed by the European Union.
When In Doubt, Try Amazon
I had a loose hinge on my door. It kind of drove me crazy for three years, but I had no idea how to fix the wood that had been stripped. Then I found a product on Amazon for $10 where you shove on a sleeve, break it off and then screw in the new screws.
I bought two new hinges that don't squeak. It took about 10 minutes and cost $20 and it's no longer a problem.
A Cheaper Fix
The power steering failed on my Acura. My local Acura dealership wanted to charge me well over $1,000 to fix it. But I had a better idea. I bought a power steering pump off Amazon for $70 and found a YouTube video that explained how to fit it.
I don't have any car maintenance experience but it only took a couple of hours to do the job myself and it worked like a charm.
Thank God I'm Fired
I had accepted a new job but was anxious about giving my notice at my old job. I had been there for 8 years and really loved my team. I had also been stressed out that I was taking a week off between jobs because it was a stretch financially.
I finally set up a meeting with my boss. I couldn't even sleep the night before. An hour before I was going to give my notice, my boss's boss called me into a meeting with HR. I was being laid off along with a large number of other employees.
They were so sorry, and my boss's boss was in tears. She promised they would "take care of me". Anyway, I got 20 weeks of severance and a full three weeks off between jobs. Definitely, the best thing that's ever happened to me.
I was so shocked that I almost started laughing during the meeting and had to pretend I was trying not to cry.
The Miracle Cure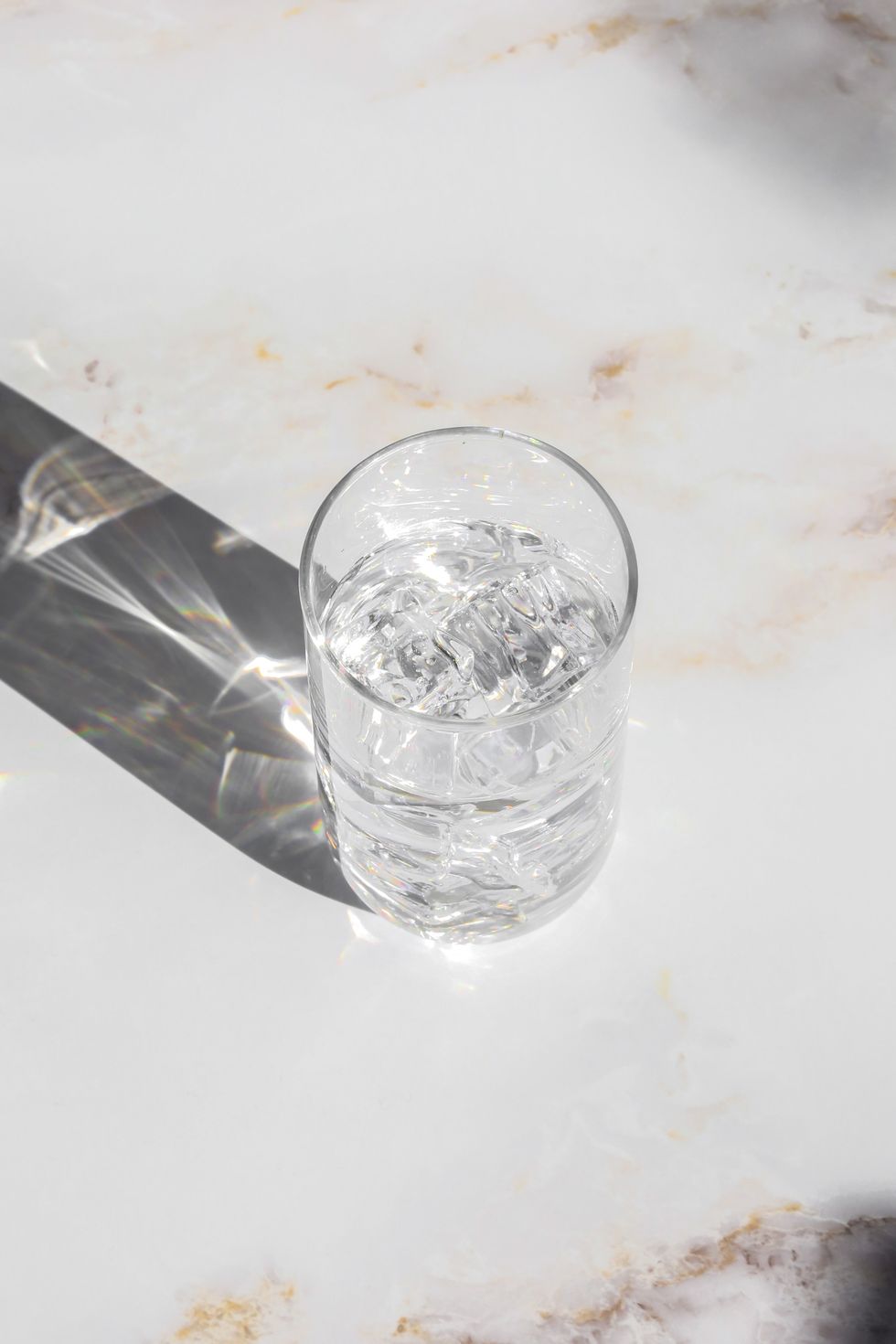 clear drinking glass on white tablePhoto by
Giorgio Trovato
on
Unsplash
My small victory was drinking water. I went from having sleeping issues to waking up fully rested. Water has changed my life! I thought it would be super difficult to kick soda, but once I tried, the benefits certainly outweighed the lack of taste.
Lying On The Job
I got a job that required full-time fieldwork for minimal pay. On my first day, they asked about my other skills. I saw other people using AutoCAD so I said I used it in college but I was rusty. This was a lie. I had only ever used it once to draw some circles.
The company was excited and got me a 4-day refresher class. I learned AutoCAD and haven't been in the field in over a year. I later asked for more pay since I wasn't a field tech anymore.
They said "no", so I got another job using AutoCAD for double the salary. Pro tip: learn AutoCAD C3D, it's not that hard, and people will think you're a tech genius.
"DJ's Got Us Falling In Love"
In my sophomore year of college, my buddies were throwing a party at their house. One of them was a moderately successful DJ in the local college scene. We were having a good time and the DJ was doing his thing when he had to use the washroom. That's when something beautiful happened.
As he's leaving, he taps me on the shoulder and asks me to just stand at his turntables to make sure no one messes with them. He had songs queued up so I just had to stand there and wait.
About 30 seconds later, two women walk up to me and say how much they love the music. I tell them it's just a playlist and I'm only keeping it running. But they are still super impressed.
A few minutes later the actual DJ comes back and I give up my post. Then one of the girls comes up and asks me to dance with her. One thing leads to another and we ended up having a great time.
At one point I told my friend about this girl I'd met while covering him at the DJ booth. He laughed and said, "Yeah sometimes it's that easy".
Worth A Try
My small victory was getting a job working for the US Department of Defense. I'd always thought that those kinds of jobs required prior government service, and a whole host of various degrees or such to get a job with them.
Then I saw a job opening for one site near where I lived and thought to try it. So I applied. I honestly didn't expect to even get a callback or anything. I not only got the callback, but also got hired for the job.
The requirements were far more lenient than I expected. All the job required was a clean criminal record and a willingness to learn. I ended up working as a wastewater treatment tech for them, and eventually got an environmental engineering degree with their help.
Never Too Late
My small victory was going back to school. I've been toying with the idea for years, but telling myself it was too far, too expensive, too time-consuming, et cetera. Because I had a home, job, and child to maintain, I couldn't do it.
Something in me finally cracked recently and I thought to try it and made a call to a tech school nearby. Three days later I'm on a tour. The tour is maybe an hour or two in total. The papers were all done online, and I start Monday!
They also threw a ton of financial aid at me. I'm only going to pay about $50 a month until I've graduated, and then those payments go up to about $95. Still very manageable. My classes are only four hours long and are at night, and I only have to be in class two days a week.
The rest of my studies are done at home with a tablet they provide me, so I didn't even have to buy a computer or anything. I couldn't believe how easy and affordable it actually was.
Up, Up, And Away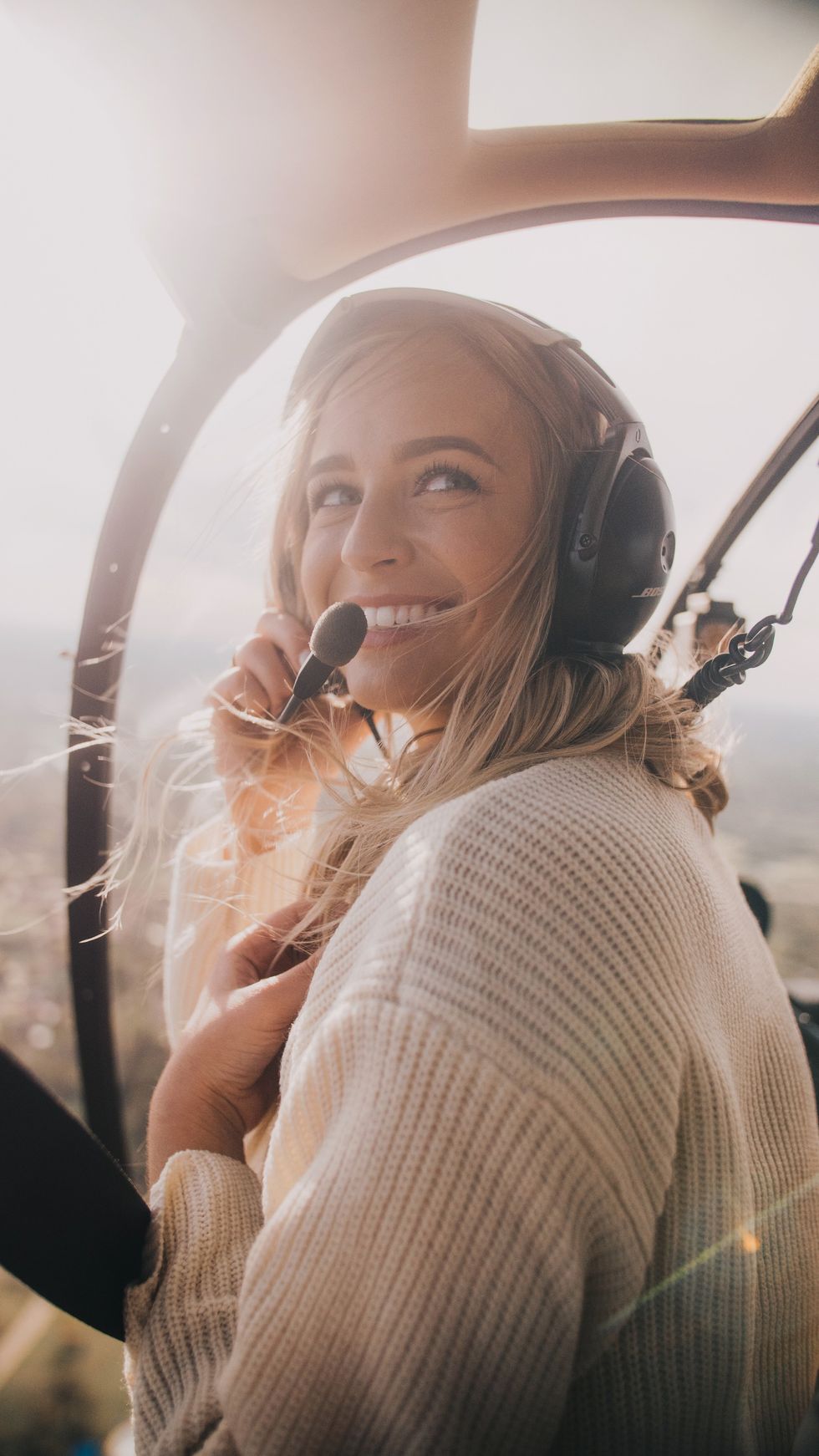 woman in white knit sweater inside aircraftPhoto by
Jon Ly
on
Unsplash
I got my pilot license. To be fair, I did study a lot but it was one of those things I wasn't sure I was going to do well on. My instructor said I'm ready, but I still wasn't sure.
Day of the check-ride, I answered every question correctly without hesitation, and did every maneuver correctly. We parked and my examiner said "So how's it feel to be a private pilot". I thou.ght in my head "There's no way" even though I did everything right with relative ease.
A Little Research Goes A Long Way
I'm a 24-year-old female who knows absolutely nothing about cars. Well, I bought myself a nice front/rear dash cam without considering how to safely wire it and found out I would have to remove parts of my car to wire it behind airbags and stuff so it wouldn't prevent an airbag from deploying properly.
I thought I was going to have to pay someone to install it for me, but then I found an amazing solution. It turns out a simple YouTube video walked me through the whole thing! Now my dashcams look professionally installed. I also learned how to change a blown fuse on the same day because my USB adapter wasn't working.
I was high on the achievement of something new and had a brief hyper-fixation on learning to mod my car but thankfully got over it.
Learning To Love
My small victory was breaking up with someone who wasn't good for me. I stayed way too long in relationships that I didn't want to be in. Once I learned to like myself, I realized I don't have to settle.
I didn't mind being alone in between, and because I liked myself, I started to draw the type of people I actually wanted to be around. The type of people who made me want to keep challenging myself to be better.
If you're in a relationship where your heart aches all the time, where you're accepting less than love and respect and kindness, and if you're in a position to leave and still be safe, just do it.
Even if you don't like yourself yet, you will. This is true for all relationships, not just romantic ones. Surround yourself with people you like to be around, and who like to be around you. Time is all we have, so invest wisely.
The Broken Fridge
Some previous owners left a "broken" fridge in the kitchen when we moved in. They put it in the paperwork that the fridge was broken and that they weren't going to dispose of it. So I made plans to get a new one the week we moved in, but just for fun, I decided to plug the old one in to see what was wrong.
Four years later and we're still using it without issue. We did find that the push-to-connect plastic water line for the ice maker was leaking a bit so we replaced that for about two dollars.
All Little Action
When I was working overseas for a US company, many of my co-workers and I all developed a similar chronic health problem due to our employer's ongoing violation of several workplace health and safety laws.
I repeatedly urged my co-workers to file SPOT reports, because it was not the kind of health issue that goes away on its own. Not one of my co-workers could be bothered to file a report, even though everyone complained constantly about their resulting health issues.
So, I filed a SPOT report. They had no idea what they were missing. I ended up in two years of physical rehab back home, hauling in overseas money tax-free, while not having to work, and ended with a generous five-figure cash settlement.
My health issues, thanks to the medical attention I was able to get by holding my employer accountable, have been resolved. My former co-workers, I imagine, are still just complaining about theirs. There was no lawsuit and no attorney. One single report of injuries was all it took.
The Family Favorite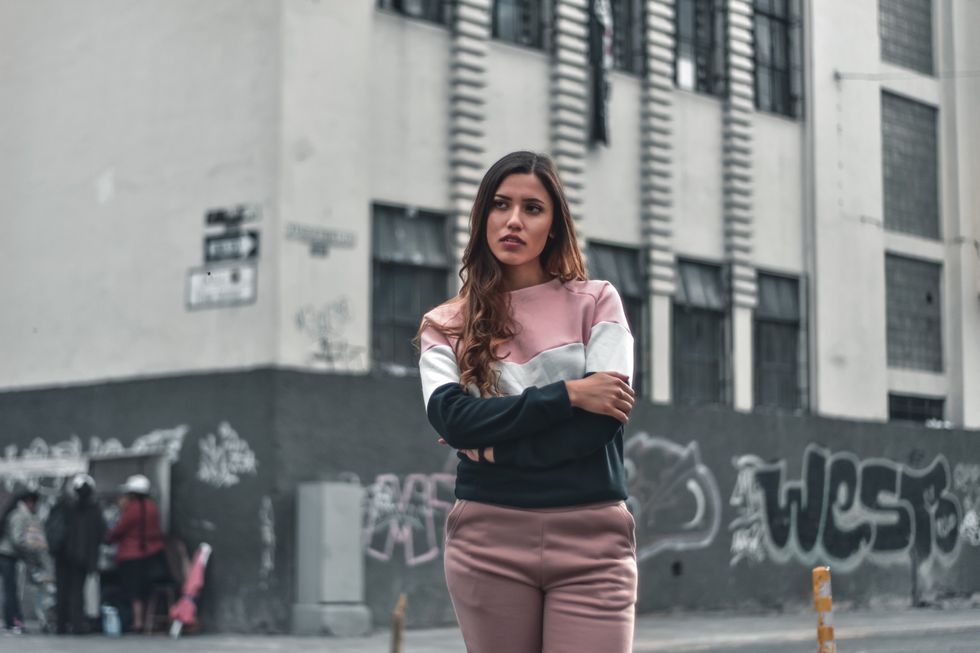 woman standing beside black and gray concrete buildingPhoto by
ᕈ O W L Y
on
Unsplash
My parents and grandparents all had this really annoying habit of making anything and everything sound way harder or more demanding than it actually is.
Whenever I'd perform the feat and realize how insultingly easy it was, I'd be left a little offended while my family would cheer me on. I never could tell if I was offended because I expected a harder challenge or offended because my own family thought I couldn't handle something so simple.
Maybe it's an ego thing, maybe it's Maybelline. I don't know. But here's the twist. After I turned 18, I started treating everything like it was easier than it looks so I didn't let my mind get caught up thinking I couldn't do it at all. The result of this was that I became one of the handiest and most skilled people in my group.
A Little Upgrade
My small victory was learning to code. I'm no programmer by any means, but I was working a data management job that heavily utilized Excel to update a database via file drop. We were using formulas to check our work against the master file of the database after loading it.
I showed an affinity for working with data and my manager encouraged me to learn SQL and move into analytics. I was intimidated so I put that off for about two years.
Finally, I was so unsatisfied with the job that I knuckled down and got started learning SQL. I was so surprised at how much easier it was than I expected.
With just the basics I had a new job within three months. Now I use it every day. Not so much writing SQL, but using and tweaking existing code to suit my needs. Reading code to determine what it's doing is a great way to learn as well. With any luck, this time next year I'll be starting as an analyst.
Thundering Trouble
One hot Summer night, we had a severe thunderstorm that hit my area hard. Power got knocked out everywhere around me. So the next morning, they were able to get the power back on, and all of my lights and appliances came to life...except for one big problem. The 65-inch TV that I bought two weeks prior still wasn't working.
Obviously, I tried to turn it on, unplug and plug it back in, et cetera. I tried every single thing I could think of, and after hours and hours of attempts and endless research online, I came to the conclusion that my TV was just donezo.
I figured even though I had the proper surge/power protection hooked up to it, it somehow must've gotten fried in the storm. I was devastated.
But after more hours of reading sites and forums about how to repair it, I find a post on a forum that describes the exact issue I'm having, and they said that all they did was get a hairdryer and aimed warm air into the back of the TV and all the internal junk inside.
I say to myself, "There's no way that works, but what've I got to lose" so I grab a hairdryer and aim it into the back of the TV for about seven or eight minutes, and then plug the TV back in.
And boom! It comes back to life and turns back on. Crisis averted. Not too sure why it worked, but I was ecstatic, to say the least.
Members Only
I got an email from Amazon that said I was being invited into their "Amazon Vine" program. I had never heard of it, but the email said that I can just request free stuff, and all I have to do is review it.
It sounded too good to be true. In fact, it sounded exactly like a joke. I was 90% sure it was one, especially since they needed me to sign up with my name, address, and social security information. You know, exactly the kind of information you should never give out on the internet.
But the email seemed to come from Amazon itself, so it made me curious. I did some looking into it just to see if it was a joke and how it worked. However, after looking into it more, it turned out to be completely legit.
In the last year, I've gotten about $45,000 worth of free stuff from Amazon, and all I had to do in exchange was write honest reviews about it. If I like it, I say so, and if I hate it, I say so.
I've gotten all sorts of stuff, like a large-screen HD TV, an ice machine, boxes of snacks like cookies and Doritos, furniture, dash cameras, tablets, tattoo machines, and more. My neighbors must think I have a serious spending addiction, and my poor delivery drivers think I've opened up a retail business or something.
I do owe the IRS a bit because it technically counts as income, but for my income bracket that ends up not being too much anyway. And because people always ask me how they can join, well, you can't. You either get an invite, or you don't.
Nobody knows how they choose whom to invite, but it's based somehow on reviews you've done in the past.
Knowing Your Worth
My small victory was negotiating a pay raise. Rumor got around work that I could use a computer. They tried me out on the CNC machine. Turns out my hobby of playing with computer programming for the past 20 years meant I was absolutely fantastic at it.
It also turns out that fixing the edge banding machine isn't that hard if you learn how it works. Suddenly I was the most valuable person in the place. I expected to just get a pay raise because I have the belief that people should get what they deserve.
No pay raise was forthcoming after 18 months. I am a fairly anxious person, but with some encouragement from my friends and family, I worked myself up to ask for the raise. The response made my stomach drop. The first time I asked, my boss just chuckled.
I don't think he was condescending, I just think the way I framed it sounded like a joke. The second time I asked, my boss said he'd think about it. I immediately started looking for a new job.
Turns out, I am a highly desirable employee. Within two weeks, I had three job offers. I resigned. Everyone was sad. My bosses panicked and asked me what it would take for me to stay. So, I demanded a fairly high wage for my trade to stay.
They didn't even hesitate to give it to me. Now I'm the highest-paid person in the place.
Dream Home Deal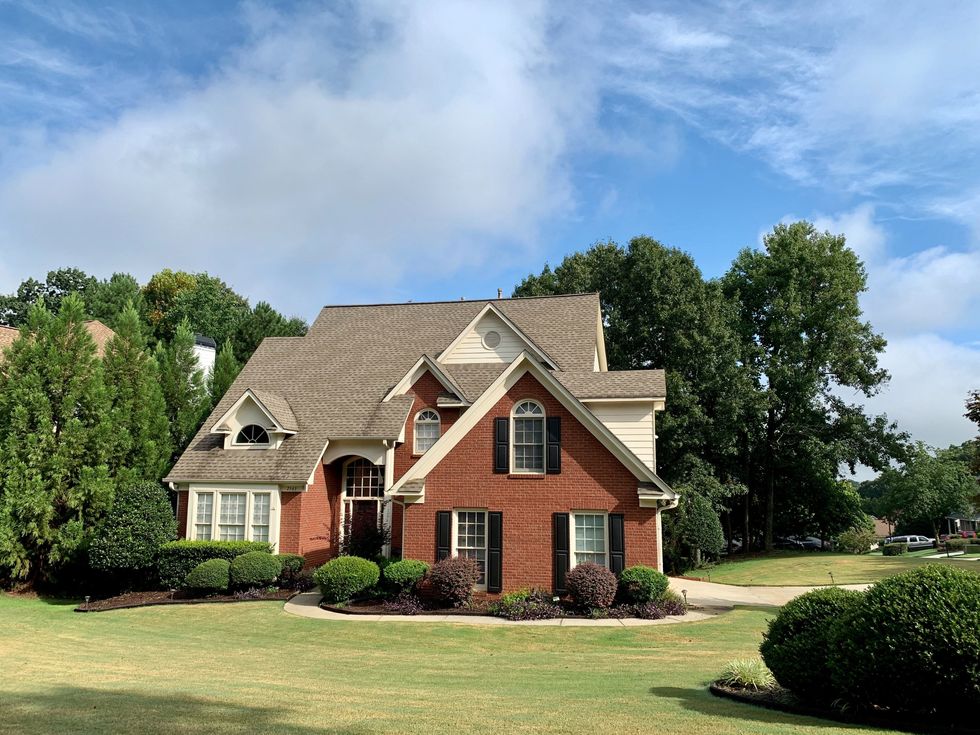 brown and white concrete house near green trees under blue sky during daytimePhoto by
Johnson Johnson
on
Unsplash
I got my place because it was sitting on the market for months. It was slightly more than I wanted to pay and it wasn't exactly my style, but it had "potential". It was only four years old and a 15-minute walk to the beach.
It was also on one of the larger blocks in the street. Anyway, I decided to buy it. The pest and building report came back confirming the house was pretty much immaculate. Two months later value had gone up $50,000.
Two years later, the place is worth $200,000 more than I paid. I think everyone overlooked it initially as it only has one bathroom and one small garage, but it does what I need.
I saved 18 years for a deposit and had a great credit score and savings history. I just found the one unicorn property and am so fortunate for it. I managed to even get a bank loan without having to rely on a broker. I absolutely love the place now.
I have a little garden and am putting in trees for the visiting wildlife. The street is quiet, and the neighbors are friendly. I was so lucky to come across it.
Just Another Lego Set
Building a PC is my small victory. With so many sophisticated videos on YouTube that didn't teach the trade well, I thought it would be hard to build a PC. Then I tried it once, and apparently, it was just an adult Lego set, but easier.
Carefree Car Troubles
I completely ruined the first (and last) brand-new car that I ever financed by being a sloppy driver and never changing the oil. Like, not only did I trash the interior of this car, I completely ruined the engine. But here's the kicker.
By some insane stroke of luck, I was granted a recall of my entire engine, due to some unrelated issue. They replaced my engine free of charge, and I drove the car for another 60,000 miles. I recently traded it in for a nice used car and am treating this one like my baby. I used my spare life already.
A Breezy Breakup
My small victory was divorce. Maybe this is an unexpected answer but I was dreading it. I worried it'd be this whole huge debacle. Once I mustered the courage and we got over the initial upset after an hour or two, we just began separating.
The divorce paperwork was simple, the court visit took less than an hour, and boom, we're divorced. We both moved on amicably. I just feel like people always paint divorce as this incredibly difficult thing but it doesn't have to be and isn't always all that hard to get through.
Computer Genius
I once was a temp at a tiny office on a construction site around 2003. I was only there for one day while the regular person was on some training.
They sat me down and told me that I just needed to copy all these numbers from one program to another. So, I selected them, hit ctrl c and ctrl v. They stared at me. Turns out about 60% of this woman's time had been spent manually typing numbers from one place to another.
Machine Takeover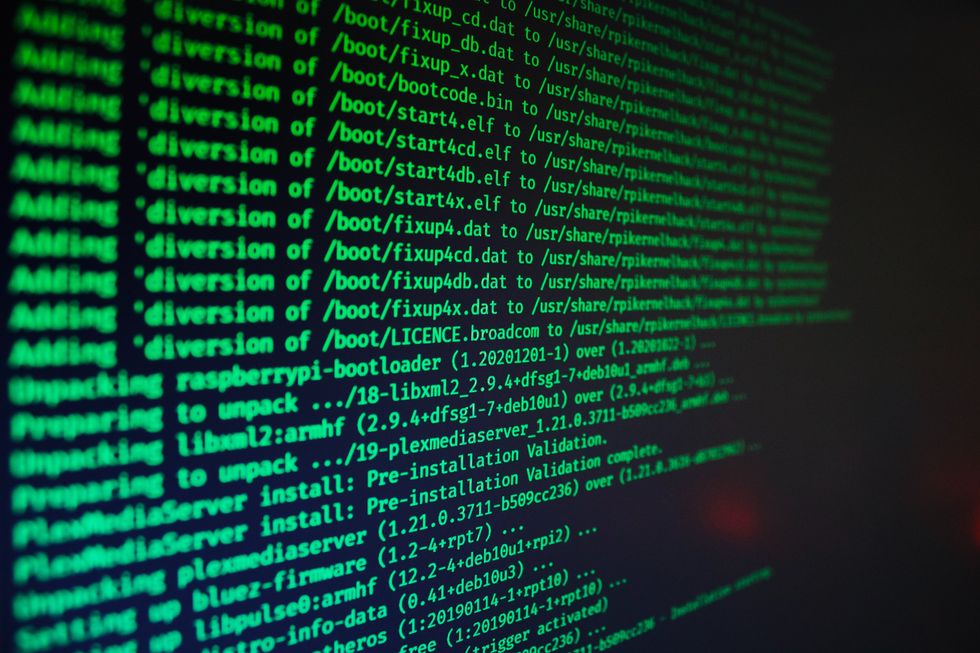 black flat screen computer monitorPhoto by
Jake Walker
on
Unsplash
I used to process HSA claims around 10-plus years ago. One system we had to use back then was an old terminal program that took four line items per page. That's it. For a usual claim, no big deal, and not too hard to keep track of things over two or three pages for a longer claim.
Most fit on one. However, we also had the dreaded shoebox claims. This was the person who saved up every receipt all year in a metaphorical shoebox and sent everything in, once a year, to empty their account. We hated them.
Dozens or hundreds of line items totaling thousands of dollars. Just because you only have $500 in your HSA doesn't mean we get to stop there. If you sent in $4,000 in receipts, I've got to account for it all. Totally ruined my numbers for the day, and they tracked claims per hour religiously.
The main issue was double-checking that everything added up right when you were done entering it, and at four items a page it took forever to tally. But I came up with a genius plan. I made an Excel sheet.
It was laid out so I could enter every single line, then run a macro that would calculate the needed totals and dump all the text to a text file formatted exactly so I could select four items at a time, and paste them directly into the terminal window from the default starting cursor position, and every field would fill in automatically.
Copy, paste, next. Copy, paste, next. Copy, paste, next, et cetera, et cetera. This easily halved my entry times, with way less work. Finding any typos was much easier. I just had to look at a single organized sheet instead of scrolling through hundreds of pages of terminal text. It was great.
I showed it to my manager so the rest of my team could use it. Her reply made me see red. She was horrified I would use something like that, as no human was "double checking as they went along". This is despite demonstrable improvements to my error rates on large claims after I started using it.
She ordered me to stop using it and forbid anyone in her team from automating any part of their job at all. I kept using it for all of the two months I stayed there after that. I had some of the highest claims per hour numbers and lowest error rates on her team.
I never developed any more tools for them. She didn't deserve them.
Microsoft Maverick
I used to have to make two contracts for every person I brought on a traveling training team. I said two contracts were unnecessary and made them into one, sent it to our lawyers, and they approved it.
Still, it took me a long time to update each contract with different names, pay rates, and dates. So I went on an Excel forum and found out how to make a mailer list, and hours of work suddenly took me 10 minutes. I didn't tell anyone this though, so I just took my time.
Then I had to make floor maps for restaurants to send to the company that puts them into our scheduling program. Well, all of our restaurants are cookie cutter, so I just used Paint to piece them together rather than make all of them each time. I'm a Picasso with Microsoft Paint.
Then they wanted me to use Excel to keep track of training teams. One of my co-workers used Smartsheet and loves to teach people things. So, I jump on Smartsheet with her and she shows me around.
It's way easier to publish it so that people can see the teams but not mess up any information. I used forms to avoid asking them 30 questions that auto-populate my Smartsheet and shared it with payroll so they never have to reach out to me.
I had templates on Outlook and tons of stuff. I basically took a lot of my job and realized there has to be an easier way. So I would ask on Reddit or just look things up, and spend maybe an hour learning something that will save me many hours in the future.
I always tell people to just look things up. They say "I don't know what to look up" and I say "Whatever your problem is just search it up the exact same way you'd say it to me". Then when they look up "Excel thing that makes this do that" they are shocked that they find their answer.
Bathroom Breakdown
A few years ago, my mom was tasked with fixing my grandparent's toilet while we were visiting for the holidays. The toilet reservoir was constantly filling and running, and thus flooding the bathroom, because the buoy arm wasn't lifting high enough from the water in the reservoir to switch off the water flow.
My mom (who is normally a very practical person) had been tackling the issue for hours. She was pretty distraught, thinking we would have to order a new buoy arm, maybe even a new sensor, or switch and pull the whole assembly apart to replace everything.
She was planning out a trip to the store and pricing things out when I walked in. The solution was so simple. I took one look at it and bent the metal arm the buoy was attached to down so the arm had a slight upwards curve.
The buoy still reached the same level in the reservoir but registered on the sensor as higher because of the curve in the arm. Problem solved.
I watched it dawn on her what I had done, and she just looked at me like I had a third eye. She said, "I've been struggling with this thing for four hours and you fixed it in four seconds". She was very happy I saved her from more work and spending more money.
She calls me her "little toilet engineer" from time to time. I work on Aircraft, so it's mildly demeaning.
Open Sesame
A co-worker of my husband's got locked in their office. He was out on a Friday night for a few drinks. He walked past the office on the way to the taxi stand and decided to pop into the office to use the washroom.
When he tried to leave, the magnetic lock on the door wouldn't release. This was one of those buildings where the ground floor was a separate unit, a separate business was on the first floor, and their office was on the second floor.
The only other way out was a rolled-up emergency evacuation ladder he could toss out one of the larger windows, but he was drinking and scared of heights so instead he sleeps in the break room.
The next morning, when the co-worker is still unable to leave, he calls my husband who lived nearby. My husband talked him through where to find the management keys and contact numbers for the security company but they were no help.
So, I grabbed our tool kit and my husband and I drove to find him. We get there and the co-worker is chatting through the letter box. Now, these two men are highly educated. The co-worker is a senior software developer with the company.
The first thing I say is "Sure it's a magnetic lock, so do you not have access to the breakers to cut the electric"? They both just stared at me. The breaker box was right beside the door, and all the co-worker had to do to all night was open it up and cut power.
Suddenly the letterbox closes, we hear the snap of the breaker being flipped off, and the door is open. We all laughed at the situation as he only then told us he'd been there overnight.
Since they both worked with software and it seemed to be a software fault, that's where they focused. But I just thought "door doesn't open because of the magnet, and the magnet needs power, so remove power".
Funny thing is, this is the second time I'd had to come down to that office and release someone trapped inside.
Serious About Scholarships
My girlfriend didn't realize most scholarships aren't even applied for, so they give it to whoever applies to it by default. With her help, I wrote four essays that were tweaked for each scholarship application.
I did the writing because I'm a writer by trade. By the time she transferred to her new college, she had an excess of $1,500 to spend every month. Because of that, she could focus on her studies instead of trying to balance a job on top.
Suddenly Irish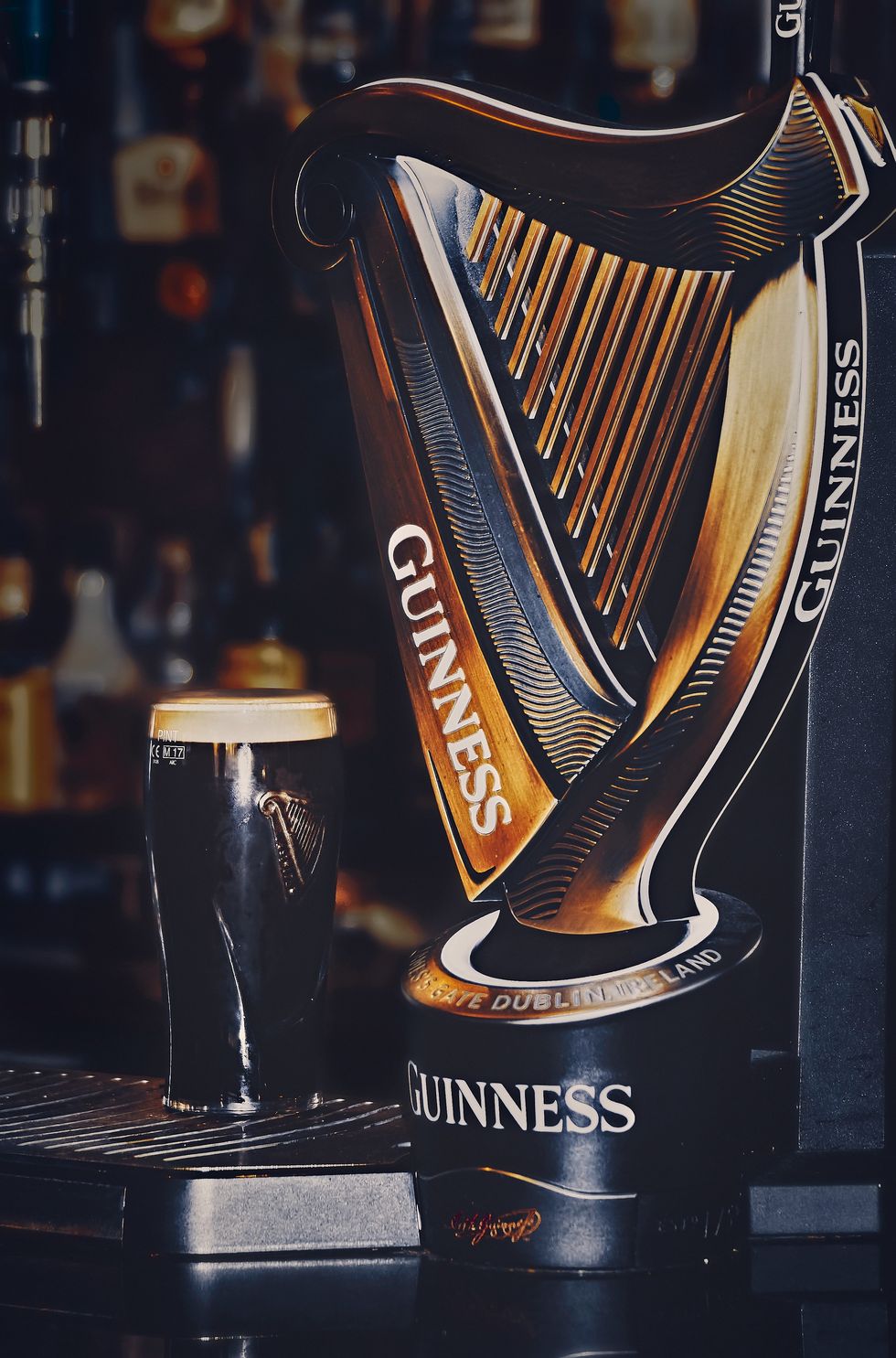 black and brown electric guitarPhoto by
K. Mitch Hodge
on
Unsplash
When I applied to college, I applied for an Irish American scholarship. Turns out they had so few applicants they just gave me $40k towards my tuition. I have a secret, though. I am not even remotely Irish.
Never Hurts To Ask
I was at a private concert with maybe 50 people for a band that used to sell out stadiums. My friend was a huge fan but too shy to talk to the band. So, I dragged him up to the edge of the stage after the show and explained the situation to the lead singer.
He dragged my friend onto the stage and took his picture with the whole band. My friend had a great time. Sometimes it is that easy.
Right Place, Right Time
I went to the bar one night with some friends and ran into a girl who had worked for me a few years earlier. I said "hi" and we chatted for a minute. Then she asks me where my girlfriend is, so I let her know that we broke up a couple of months earlier.
Suddenly, she replies "Oh cool, well I'm here with my friends and I'm going to go hang out with them, but if you want to hang out after the bar closes, I've always liked you". I blinked about 10 times in a row before finally saying "That sounds awesome". We ended up having a great time.
This One Weight-Loss Trick Doctors Hate
I lost 25 pounds...and all I had to do was stop eating before bed.
Seriously, Did You Try Turning It On?
I was given a TV because the audio didn't work on it. On the back was a "sound on/off" button.
Did Somebody Say Free Electronics?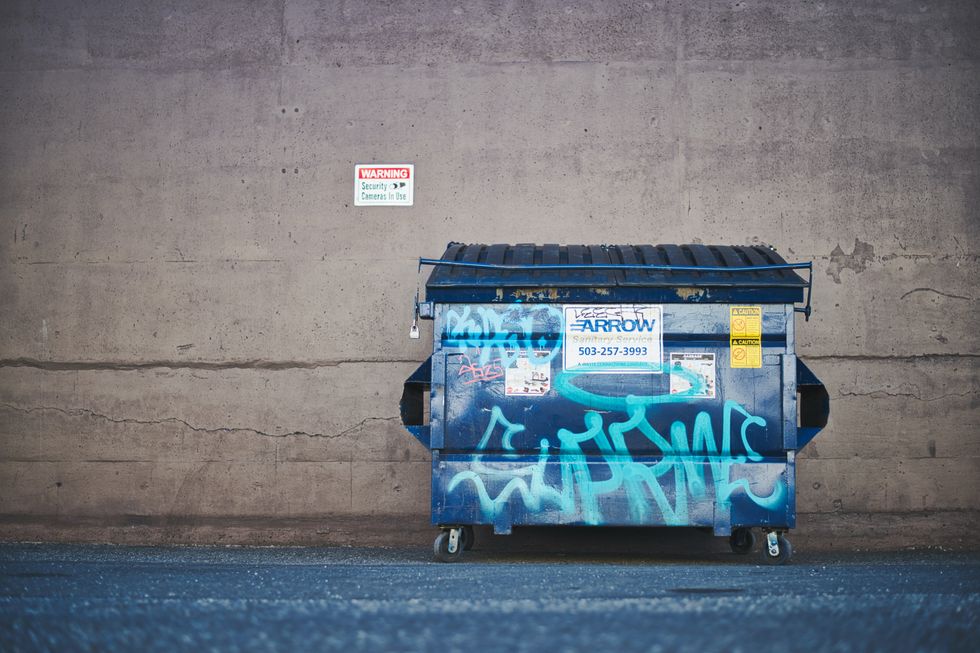 trash against wallPhoto by
Kevin Butz
on
Unsplash
When I was a kid, I used to regularly dumpster dive for electronics. The vast majority of electronics are thrown away because some minor part was broken. Often, it's as simple as a fuse.
From Home Cook To Chef
Turns out it's so easy to learn to cook with raw ingredients. Throwing in random things that taste good together usually works as long as you understand what you like.
All It Takes Is A Personal Touch
I was recently looking for an apartment. Rent in my city, like most cities currently, is outrageous. So after three days of looking, I found this 2-bedroom apartment with a price that normally would get you a roach-infested one-bedroom/studio in a bad part of town.
But these apartments look nice and are in a good part of town. The reviews online are all positive. I can't figure out the catch! Then I saw a disappointing detail. I see there is a year-long wait list for this place. As a result, I decided to go to the leasing office directly.
After talking to the property manager, I get bumped to the top of the list for an apartment that becomes available next month. I keep waiting for the bottom to drop out. Most people spend months looking for places in my city and they'd be paying a third more than I'm paying at a minimum for a similar place.
I looked for 3 days and found this place, but I think I just got lucky and it was just that easy.
Did You Try Turning It On?
I worked on an almost five-million-dollar lighting rig for a concert as a junior guy on the job. We get it all plugged in and patched, but it all went so wrong. None of it would turn on. All the guys were freaking out trying to figure out why.
The team collectively had about 150 years of experience...yet no one checked to see if the generators were turned on. I was like "No way this is why but I'll just go check if the generators are good". Flipped stuff on and voila.
One Man's Junk, Another Man's Treasure
When I was a kid in the 80s, my family was broke. Like, we were two paychecks away from living in our car. We actually did have to live in our car for a few months before my mom landed her job.
Anyway, imagine a single mother of three, who works three jobs just to make ends meet. I was just attending 8th grade, and I was playing in the back of our house. I noticed something in the dumpster that I hadn't seen before.
I fished it out and brought it home. It was a computer. A monitor, keyboard, and a tower thing. At that time monitors sat on top of the box. And they were huge! Not to mention expensive. I managed to set it up and it was already booting into Windows 3.1.
When my mom got home, she was livid! She thought I had taken it from someone. We couldn't afford anything close to that. No way! But once she saw the grass stains on the side, she knew.
We had that computer for four years. It helped me in ways I can't even believe. Because of that computer, my love of electronics and my curiosity flourished. No, I am not a computer technician now, but I am the resident computer nerd for my family.
I make a living online, and I attribute most of my knowledge to what I can Google. So yeah! It "was" that easy!
Arcade Awakening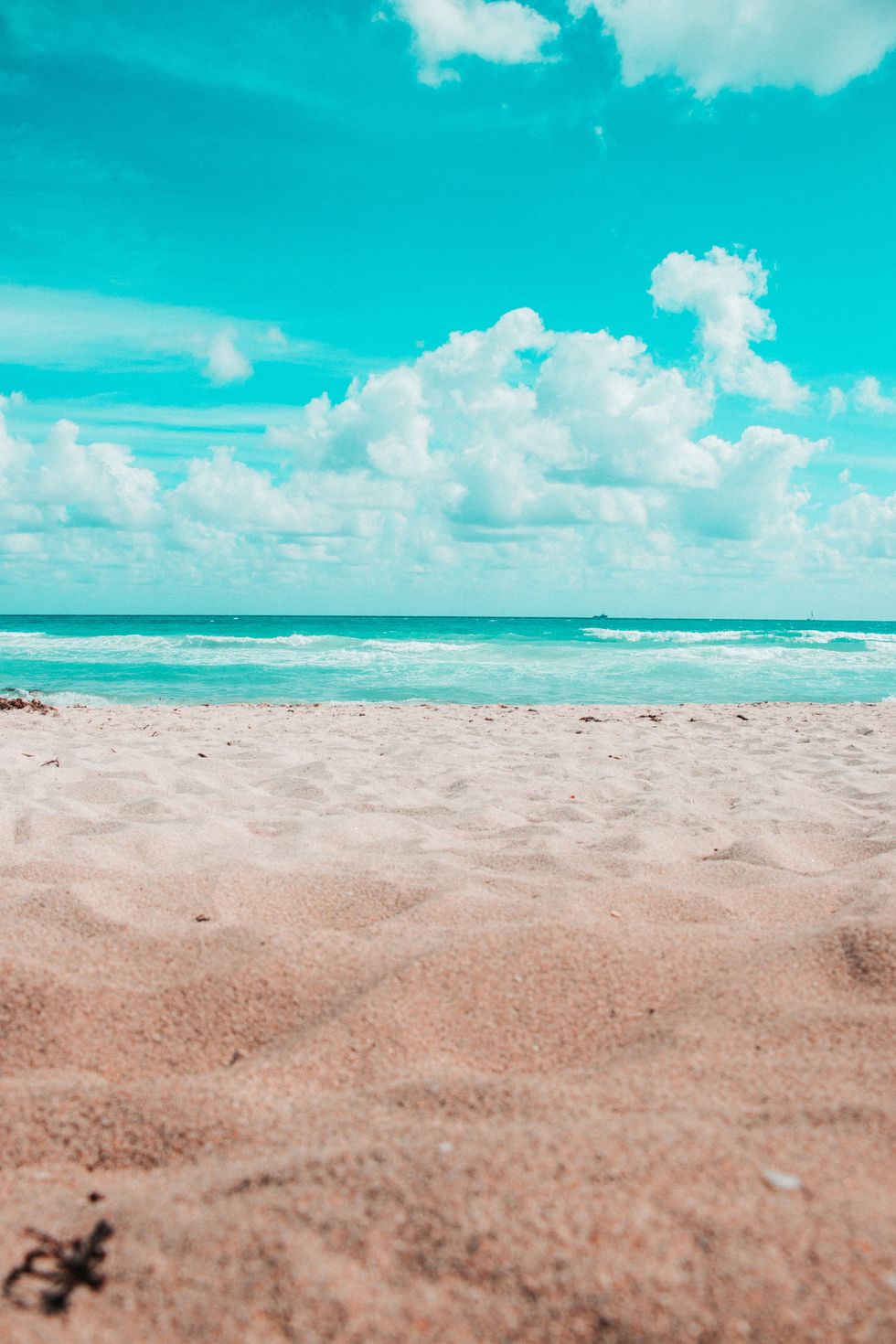 beach under blue sky and white clouds during daytimePhoto by
Roland Denes
on
Unsplash
I was at Carolina Beach last summer around Memorial Day. We got to the boardwalk one afternoon and there was an arcade there.
I found this skill game where you have to press a button that moves a fixture with a razor on it. When you let the button go, the device stops and the razor snaps through the middle. There's a small string close to the glass. If you time it right, the razor cuts the string, and this huge door opens, and you get all the prizes in the machine.
I swiped my card to play, pressed the button, and held it before releasing it. Suddenly, the rope cuts and the doors open. My son was losing his mind, and I'm just regretting the next two hours where I have to lug this giant bear and box of sand castle toys all over the boardwalk.
I still have not decided if I'm a savant at this game, or if it's just really easy.
One Redditor asked: 'What's the most shocking secret someone has revealed to you?'
CW: addiction, death, abuse.
Everyone has secrets they'll take with them to their graves.

But some clandestine info is so hard to contain, that it can cause stress and anxiety until some of the pressure is alleviated.
You might be the person who was sworn to secrecy to share some of that burden.
But are you to be trusted to aid your secret-sharer in keeping their secrets?

Curious to hear from strangers online who have a tough time keeping some of the most jaw-dropping intel to themselves, Redditor HardDeep69420 asked:

"What's the most shocking secret someone has revealed to you?"
Knowing that a friend or family has suffered has haunted these Redditors.
A Painful Truth
"In the 70's, my cousin died in a car crash that caught fire. I was very afraid that he was awake and felt the fire. My parents said he died immediately and didn't suffer. My mother was on hospice at home in 2011. She told me the firemen were trying to open the doors and My cousin and the other teens were screaming for help when the cars caught fire. There were no survivors and my Aunt was never the same. It wasn't until after his death that the jaws of life were distributed to our rural departments."
– Tkay906363

A Tough Call
"When I was 11 I had a friend reveal that her stepmother was abusing her... she made me promise not to say anything to my mom or any other adult. I agreed, we had weekly therapy sessions with a guidance counselor if you wanted it so it was my day to go and I just felt like I needed to tell… so I did. The counselor ended up reporting it and CPS got involved and my friend was made to live with her mother. She was so angry at me for telling but I felt it in my soul that I should. We are still friends to this day.. both of us 29 years old."
– SubstantialLove8330
"Sometimes you have to decide between your friend and your friendship. It sounds like you made the right choice."
– ALawful_Chaos

The Evil Of Addiction
"That he watched his son die of an overdose and didn't do anything to help. He told me that his son had battled addictions for many years and that he had called an ambulance in the past when his son had overdosed, but that he thought it was better this time to 'just let him go since he made his choice.'"
– Ok-Associate-7894
The Ex And Her Health Issue
"I had an old girlfriend who was coming to Florida and wanted to hang out with me and my wife, she brought her mom, who I knew pretty well. A great dinner, drinks, fun stories, then when my ex went to the bathroom, the mom told me she (the ex) was dying of cancer. (I had No idea). It was sad, but yet felt so good she wanted to hang out. She died within a year. We were probably 35 years old at the time."
– waistingtoomuchtime
"You know..people will read this and grasp the sadness of the end but, on the other hand, your ex reached out and wanted to share some of her remaining time with you ..and your wife...clearly, your time together was special to her regardless of how it ended. You still had a warm place in her heart for you. That's actually quite awesome. I know you know that. Your wife is very lucky."
– Impressive-Doughnut7

Life will never be the same after Redditors found out about these long-hidden family secrets.
What The Fork?!

"When I was 16, my Mom announced at dinner that her sister was coming for a visit next week. I dropped my fork and said 'YOU HAVE A SISTER?'"
–Initial_lampwick115
"I had this: age 11 driving up to Scotland with my parents and we stopped off at a tiny town, walked into the big hotel, then got introduced to my uncle. My mum's brother. Hadn't existed before then and only came out of the woodwork because my grandpa died shortly before (they didn't get on). It was a weird shock but also an 'OK cool, life goes on' moment."
– slinkychameleon

Extended Family
"I'm 56 now but at some point in my early 40s while driving with my dad he says 'you have a half brother somewhere.'"
– ridobe
"My dad pulled this sh*t on me when I went to my grandfather's celebration of life. Picked me up from the train station, asked me if I knew about his new wife (I did) and their daughter, born six years before my mom died of cancer (they never divorced). Then had the guts to follow it up with a request to FaceTime them that night because they wanted to meet me, because "[he] never kept his family a secret... from them." It took a while for me to get over that."
– toujourspret

Invisible Husband
"I found out my mother and father were not divorced. He never existed. She had a one-night stand, found out she was pregnant, bought a wedding ring, changed her name, and told the family that she had gotten married. She made up excuses every time she went to my grandparent's house as to why her husband couldn't also be there to meet them. On the 3rd visit, my grandfather told her never to wear that ring in his house again and when is the baby due? I'm 53."
– Traditional_Jicama72

Why The Nun Made Weekly Visits
"I found out my parents weren't married when I was 14, and my parents had a massive row after my dad was caught by the police with a sex worker. My mum blurted it out to me along with the reason why they were arguing. I'm 50. Up til then, they pretended.. when my Catholic secondary school asked for a marriage certificate as part of my screening for the school, they sent a letter to the priest confidentially... I still got in. Explains why from birth until 11, a Catholic nun would visit my parents every weekend, probably to ensure my soul was intact, lol."
– PidginPigeonHole

A Murder Confession
"Casually dropped they'd killed someone then got really quiet about it. Like, sad quiet. Sounds like there was a case surrounding the ordeal but could never get them to talk about it more and I didn't want to push."
– lil-kingtrashm0uth

Dodging A Bullet
"My ex casual dropped he killed someone also. He was a lot more loud about it when he was upset with me though. 'I've killed for less'. I know the whole story, or both of them. The one he tells people, and the one he told me. Either way. He's a scary man, and I would never wish to be near him again."
– Skyecatcher

One of the hardest positions to be in is when a friend tells you that they've cheated on their significant other, whom you also know.
This happened to me.

Keeping the privileged information was agonizing as I feigned ignorance whenever I hung out with the couple or with the person who had been cheated on.
Eventually, the pair broke up as the affair came to light through no involvement by me.
The truth always has a way of surfacing, after all.
Would you rely on that to happen, or would you intervene?
When is it okay to betray the person who entrusted you with their secret?

We all have brands or companies that we might admire from afar (or at the very least via their website or catalog), but know we will likely never shop there ourselves.
For the simple reason that their products and merchandise are simply out of our price range.
As a result, we may find ourselves like Holly Golightly at Tiffany's while window shopping, but never actually making a purchase.
However, there are some brands that are so luxurious, that even catalog or window shopping is out of the question.
As they are not only luxurious but also exclusive, only a certain few even know of their existence.
Redditor Halyycon10 was curious to learn about any and all of the luxury brands that cater exclusively to the wealthiest people on earth, leading them to ask:
"What are the 'quiet' luxury brands that only the super rich know about?"
Allow Me To Take You Upstairs...

"An Italian friend arranged a visit to a Murano glass gallery."
"After the general public cleared out of the public showroom, the gallery's people took us up some stairs to the 'real deal' gallery with shelves full of breathtaking art pieces."
"We admired one vase on a shelf, but were told that it would never be offered for sale -- it was too important as part of the island's legacy & heritage."
"I think that the way we zeroed in on it somehow convinced them that we were top art dealers "'in stealth mode'."
"For the rest of the afternoon, we were treated like VIPs."
"What a day that was...."-- funhousefrankenstein
Uncharted Territory
"I work in the Luxury Travel industry."
"I know quite a few."
"Exclusive Resorts is an invite-only membership club for very high-end travel."
"They don't post their prices online, but I know people that work there."
"They have personal cell phone numbers for people like Jeff Bezos, Waltons, and people that live at that stratospheric titan of industry level."
"Their cheapest membership package is $100,000 to join, and can run up to $250,000."
"That's just the price to join the club."

"You have to pay for any travel you want to book on top of that."
"They have a $600M portfolio of properties they own throughout the world, that only their members have access to."
"Want to guarantee availability for a finish-line view villa in Monaco during the Grand Prix?"
"Want to get a ski-in cabin next to the Walton's cabin in Aspen over Christmas?"
"Want a luxury penthouse in Paris during fashion week?"
"These are your guys."
"They cap their membership at 3,000 people, so you may have to wait for a long time until you can get in."
"Another interesting one: White Desert is your tour operator of choice if you want a private expedition with your buddies to the South Pole."
"Their packages can run $100,000+ per person for a private jet to their base camp on the Antarctica plateau and then another custom-build ski-plane transfer to their camp on the South Pole."- El_mochilero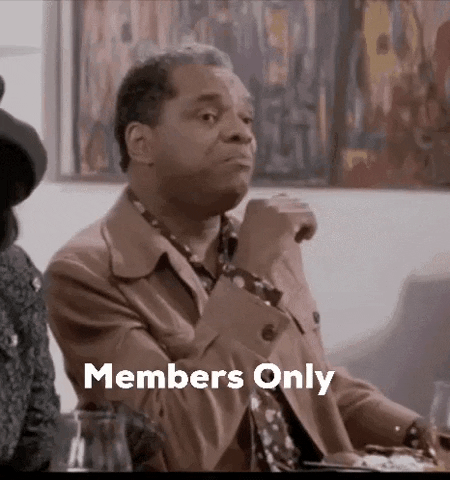 Giphy
Nothing More Valuable Than A Good Night's Sleep...
"Duxiana."
"For people who can buy a mattress that costs as much as a car."- Hot-Dress-3369
A Perfect Fit...
"Tailors on Saville Row."
"Wealthy people get their clothes custom made."- mecyh
Nothing To Give It Away...
"I had a rich friend once tell me that Gucci is what poor people think rich people wear."
"Since then I noticed that all of her clothes fit perfect, but she never has logos on anything."- hoptownky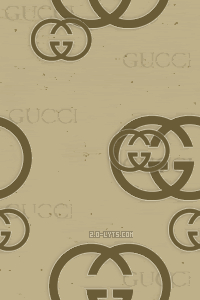 gucci GIF
Giphy
These Boots Might NOT Be Made For Walking...
"John Lobb bootmaker in St James."
"Make beautiful handmade shoes for royalty, celebrities and rich types."

"They are well known but not a household name."- queenirv
Free For All...

"I used to be of the opinion that really wealthy people wore stuff that you wouldn't really notice, but disappointingly (having spent some time around folks with extreme wealth recently), the true answer is just: whatever the hell they like."
"If someone really liked branded gear before they were wealthy, you'd better believe they're going to be dressed like Ali G once they make it big."- AvaRCordero
Pay Up To Dress Down...
"Jeff Goldblum was on the Conan podcast and talked about where he got his jeans."
"It was from this hard-to-find shop in New York that not many people had heard of.
Come to find out, not surprisingly, their jeans are insanely expensive, and only the very rich could afford them." - Reddit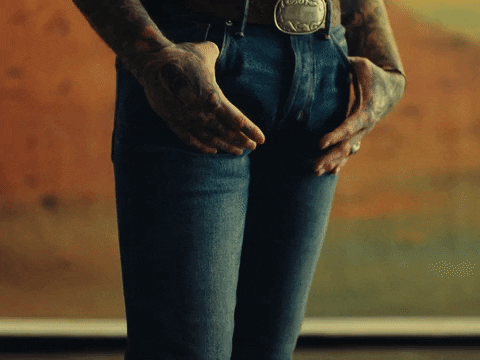 Jeans Pants GIF by Post Malone
Giphy
For All Your Million Dollar Needs...
"Buy a copy of The Robb Report magazine at a bookstore and marvel at the insane ads in the back for private jets, yacht brokers, military level trained personal protection Belgian Malinois guardian dogs, personal protection security firms staffed by former US Secret Service and retired Tier 1 operators only in their early 40s and fit with 20 years experience, and even crazier stuff."
"Pfft buying a $400 pair of jeans is pedestrian when you have Taylor Swift money and roll in 2 fully armored Escalades and are escorted on errands by a phalanx of guys in black polo shirts and jeans who have been places and done things in sandy countries that are still classified."- scots
Cruisin...
"Amels."
"They are one of the best super yacht manufacturers in the world with over 100 years of experience."- theassassintherapist
Before You Show Off That Logo...
"Almost all of the well known luxury brands have several lines. "
"The ones with logos all over them are typically the cheapest (I'm looking at you LV, Gucci) etc. which is why they're so common."
"The same companies will have more exclusive lines that are much more expensive, usually more classic in style, and they're not covered in logos, so you'd never know what brand they are unless you're really into that kind of thing."
"For example, my wife wanted to buy me a nice wallet, so we went to the LV shop."
"I liked one that had no logo on the exterior of it, just simple grey leather, and it cost twice as much as the ones with 'LV' stamped all over them."- ToothbrushGames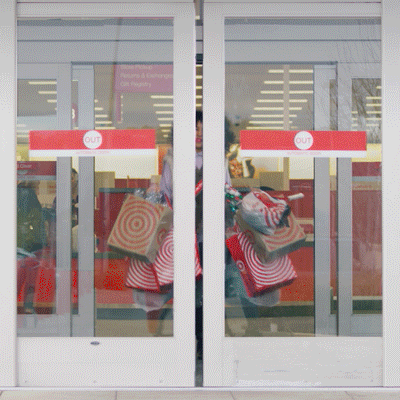 Black Friday Christmas GIF by FOX TV
Giphy
People Go Nuts For Interior Design

"Zuber & Co."
"Crazy expensive wallpaper and room dividers/panels."
"I love old rococo and baroque things so happed to walk by their store in NYC."
"Stopped in due to the patterns and quickly realized I do in-fact NOT have thousands of dollars per ft for wallpaper."
"For example $5,000 - $30,000 per panel."- Reddit
It's About Time
"When I met my wife she worked selling high end watches."
"Talking about it on our first date I said 'oh like Rolex and stuff?'"
"She said 'Rolex customers are just new money, drug dealers and old men'."
"'If people contact us wanting one we just direct them to a watch shop'."
"Then rattled off a list of about 10 makers I'd never heard of which her international clients would fly here just to try on."
"I was wearing a Luminox at the time which I thought was pretty badass but all of a sudden I felt like a kid running around with that gadget from Ben 10."- StrangledByTheAux
As the saying goes, "if you have to ask, you can't afford it!"
Though it must be said, there is also absolutely NOTHING wrong with shopping for watches at a watch shop.
The human body is an amazing thing.
It is capable of far more than we ever thought possible.
When studying anatomy we really should start doing a deeper dive into all the parts of the body.
Each organ and limb has a story and function that we never really learn about.
Redditor NorthPengyyy wanted to discuss... the penis, so they asked:
"What are some fun facts about the penis?"
Don't Die
"Fun fact - the erection happens when blood enters the penis, the main "structure" of the penis hardens and expands (obviously), but by doing so it presses the Veins and blocks them. Meaning - the blood comes but doesn't go out of the organ, thus keeping it erect for too long. This is why erections over 6 hours are dangerous because the blood blockage is for too long of a time and the penis can die due to lack of oxygen. I hope it was interesting."
SoapBubble3
Outaries
"The seam on your testicle sack is where your proto vagina sealed up while you were in the womb."
melonsquared
"So testicles are just ovaries that are outaries?"
datazulu
"Literally yes. They all start as gonads in your abdomen. Girls' gonads stay and turn into ovaries. Boy's gonads descend and become testes. It's why, when you take a hit to the balls, it hurts all the way back up in your stomach and can make you nauseated. Boys still have innervated back up to where the gonads first developed."
SpartySoup
SNAP!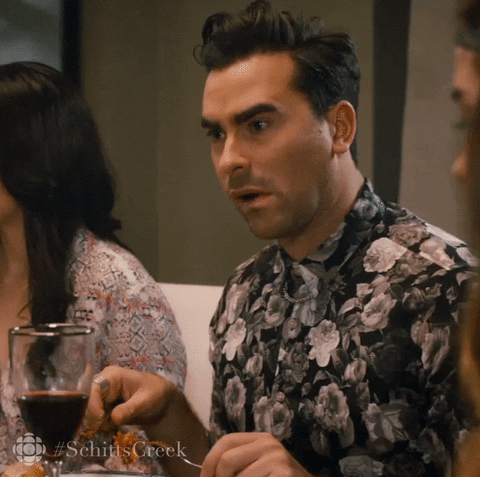 Schitts Creek Pain GIF by CBC
Giphy
"It can break like a glow stick if it slips out while a girl is on top and slams back down on it."
Artistic_Marzipan221
De-boned
"Most animals have a 'penis bone' which allows for instant erections, however, humans do not have this bone. The cause is thought to be because without the bone, courtship, arousal, and mating is a longer affair therefore leading to increased intimacy and pair bonding. The penis is literally made for love."
nailbunny2000
Prehensile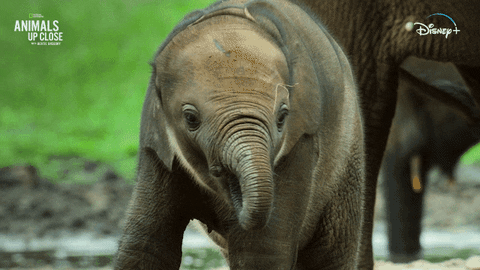 Nat Geo Adventure GIF by National Geographic Channel
Giphy
"An elephant's penis is prehensile, like its trunk. It can be used to pick up objects."
Sea-Woodpecker-610
How come only elephants were granted this gift?
Frozen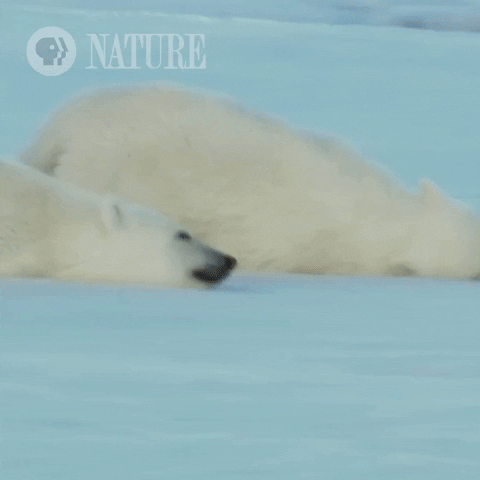 Polar Bears GIF by Nature on PBS
Giphy
"Being stressed out, exhausted, and cold makes it smaller. So the smallest penis in the world should belong to a man being chased by a polar bear in the Arctic."
Electrical_Age_336
Wait, what?
"I remember watching a weird YouTube documentary about a spider (in Australia of course) whose bite gives you a forever erection."
JMthought
It Just happens
"Just because it's erect DOES NOT mean the person is horny/aroused."
Spartan0536
"I recently learned that clenching other muscles is a good way to get rid of an erection. The bigger the muscle, the better, so clenching your butt is a good way to go. Apparently, it's because it causes more blood to go to the clenched muscle. More blood to the muscle = less blood to the penis."
phatcat9000
"I'm quite anxious all the time. When I'm just chilling with nothing else to do, I reach a point of relaxation and I get erections, I'm not aroused or anything, I'm just chilling and it seems that my body approves of my time off I guess."
chifrijoconbirra
Be Smart
"There is a ligament at the base of the penis that causes the penis to rise when it becomes erect. This is what causes a bulge etc."
"Some people have stupidly made the decision to have this ligament cut. This is because it adds a few inches of length to the erect penis. However, it will just hang down. Do. Not. Do. This. It is a stupid thing to do."
phatcat9000
Data Entry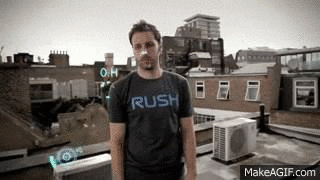 information GIF
Giphy
"A single sperm contains 37.5 MB of DNA information. One ejaculation represents roughly a data transfer of 15,875 GB equivalent to the combined capacity of 62 MacBook Pro laptops."
Nijinsky_84
Well, the penis is far more interesting than we thought.
Isn't it?
Do you have any interesting tidbits to add? Let us know in the comments.
"I work all night, I work all day to pay the bills I have to pay
Ain't it sad?
And still there never seems to be a single penny left for me
That's too bad"~ "Money, Money, Money" ABBA

Money is either the root of all evil or the key to happiness, largely depending on whether you have any.
So how do people with money get it? One method is a job that pays the bills.
Reddit user Luffy_Tuffyasked:
"For everyone making six figures, what do you do for work?"
Fly the Friendly Skies
"Air Traffic Control"
~ yadayadab00
"That was a super popular job in the Army when I joined in 2007."
"They stopped letting active duty sign up because they'd get just one enlistment (so 3-5 years) out of them before they'd bounce and go to the civilian side making a lot more money."
~ Affectionate-Arm9547
0/10 Would Not Recommend
"Pharmacist."
"250k student loan. Super stressful job that I hate. Would not recommend."
"When I was starting school, even Walgreens took care of their people and had plenty of tech hours."
"Now you don't even get enough help to staff the window, the cash register, entering, and filling scripts."
"I've worked weekends at the busiest store in the district with only one tech. It's ridiculous."
~ XThePariahX
What Life?
"Doctor. But I sold my life and my youth. It's not worth it."
~ euphoric-alpaca
"My husband wants to be a doctor. He's 43."
"I tell him it's not worth it because he would be paying off his student loans until or after retirement. At least that's how I imagine it would go."
~ Public_Honeydew_8997
Belly Up
"Bartender for 16 years, started making around $80k and have slowly moved up to $110k."
"I recently made a pivot to a new career but still bartend to pay the bills for now."
~ dj_destroyer
10/10 Would Recommend
"I'm in heavy construction. Class A Driver/Equipment Operator."
"My CDL (Commercial Drivers License) got me in the door, and I slowly learned to operate everything from excavators to directional drills."
"I can give some advice to anyone interested in trying it out, the money is there if you're willing to try."
"The trick to succeeding in heavy construction is to be confident. Not necessarily outwardly (though it does help), but confident in YOURSELF."
"Do not be intimidated by any tool or machine. Raise your hand and ask to learn EVERY chance you get.
"You'll see a lot of miserable old 45-year-olds that have been swinging a shovel or broom for 25 years and complain all day about their situation. Don't be that guy, treat this job as an education."
"Remember, the more you can do, the more you're worth."
"Keep your nose clean. Stay off the drugs and alcohol. Failing a drug test will ruin your reputation in the industry, companies talk to each other."
"And showing up hungover every morning will effect your performance and cognitive function. You do not want that."
"Never, EVER get a superiority complex about your rank/position. Operators can help use a shovel or broom too."
"Don't ever be that guy sitting in his truck/excavator watching everyone else work. Be the stud that will hop out and help carry something when you're not operating."
"Even if it's just cleaning the interior of your rig while on standby, it shows that you're part of the team."
"Going union will ALWAYS be your best bet, but its not necessary at first. I've seen guys work their a** off at private companies for a couple years, work their way up to foreman, then jump into the union as a foreman."
"It would have taken 10x as long if they had done that within the union, seniority slows things down. Go operators union. Laborers is good too, but operators make much more money."
"IBEW is also great, especially on the west coast. If you're not scared of electricity, try it out."
"Remember, this is a field that you can get into with a GED and no experience and make a damn good living, but you cannot slack. You'll pay your dues and endure some rough days."
"You'll go through some sh*tty companies and meet some sh*tty people, but eventually it will pay off. You'll meet the good people, find the good company, and be comfortable in your job. It's worth it."
~ EatMyGrandma
Let's Try It
"Staff scientist at a national lab, but don't get too excited. You go to college for 9 years first, and lots of analysis shows the better money is taking an undergrad engineering job, getting paid sooner, and working up the corporate ladder."
"I basically get to chase down whatever cool ideas I want though, within reason."
"Shoot positrons through magnets to make X-rays? Let's do it."
"Can we make a better jet engine using //redacted// for compression blades? Here's 20 million dollars, go find out."
~ Pr0methian
Crane Mode
"Crane operator in the oil industry. Easiest job I've ever had."
"$3000 to get your NCCO and $6500 to get your CDL."
"I work 12hr days but only on the crane 1-1.5hrs a shift. The other 10.5-11hrs is spent sleeping, playing Xbox, watching movies, etc..."
~ wildarcher69
"Yeah my dad is a crane operator, too."
"Six figures in his salary alone but also gets $150 per diem, since he has to live in whichever city his crane is, and his crane is nowhere near his state of residency."
~ Affectionate-Arm9547
All The Nuts And Bolts
"Aircraft mechanic."
~ gimplegs
"I work as a machine mechanic and my uncle's best friend works in aircraft."
"His schedule and on-call pay makes me suuuuper envious."
~ meetmeinthebthrm
Grow Your Own
"I own a commercial gourmet mushroom farm bringing in high six figures. Zero student debt, no wage ceiling."
"I have land right outside of a large metropolitan city where the farm is. It's a small/medium sized farm, I have two guys working for me."
"We do four large farmers markets in the city per week and sell at around 20$ a lb and also wholesale sell directly to many restaurants in this city at 10$ a lb with deliveries going out two days a week."
"We produce around 1000 lbs a week but my goal is for that number to keep going up. My overhead is very low because the farm is on my property and all expenses I have are tax write offs making my taxes extremely low."
"I started the farm two years ago and it's growing very fast. I'm pretty capped out at the moment with what I can directly sell to my community so I'm working on connecting with a local distributor at the moment to keep growing."
~ Brave_Badger_6617
Banking On It
"My best friend is a senior underwriter for Chase Bank. He makes about $115k."
"What's really a slap in the tits is he's a high school drop out."
~ cjtripp1433
"It seems like there is a lot of room to grow at a bank."
"A friend started an entry level job at a local bank and a few years later got hired by a mortgage broker and made $750k in 2021."
"They're having a bad year now and only making $200k. Wild."
~ 2050orBust
A Fresh Coat
"I own a house painting company. 20-30hrs a week of manual labor a week and about 10 of office/paperwork. 2 employees."
"From my perspective it is a very rewarding and fun job. I work with two of my friends, or rather one of my friends and one guy who became my friend after being hired."
"I do the jobs we want to do when we want to do them and generally have fun most days. There is a lot of stress too but I honestly like that as well, I love problem solving."
~ FlowBjj88
Reading Is Fundamental
"Public librarian in California."
"I'm at the top of our salary scale for non-managers, since I've been here (current job) for 11+ years."
"Gross salary is right around $100K + full benefits and a pension."
"And I actually enjoy the work, too!"
~ ZoyaZhivago
Seen Things
"I'm a court reporter/stenographer in the US."
"I was researching being a paralegal then saw an ad for this."
"I looked into it more and found a school nearby and decided to try it."
"A big part was that it was something I chose and not something I felt I was being forced into."
~ paramore814
While 6 figures isn't the boon it once was, it's still enough to live comfortably in most places.
Were you surprised by any of the jobs earning over $100k?