Satisfying Small Victories
Everyone has heard the stories of hardships and struggles, but sometimes in life, things can be surprisingly easy. Whether an unexpected life hack, trade secret, or just through pure luck, these stories encompass the little victories of everyday people.
Accidentally Famous
I lived in New Jersey, and a friend of mine invited me to a commercial audition at a New York City bar. I went because of the bar and only auditioned after two drinks. I left thinking it was a waste of time. I had no idea what was coming.
A month later, I get a call that they want to use me for the commercial. Plus, it turns out the director was the guy who directed the original Space Jam. I got lines and ended up in two of their commercials. I then got a 40k payday, where I thought someone made a clerical error. This kick-started my acting career.
Staying Linked In
On LinkedIn, I always have my status set to "looking for work" even when I have a job. One day, a recruiter asked me if I wanted a job. I found the position and applied with the company directly, and apparently, they had been looking for someone with my qualifications.
Just like that, I made $20k more and got a super laid-back job with flexible hours where I never had to commute to work. I also have a really nice title now and actually just interviewed for another job that's a higher title with higher pay. I've only been at my current job for seven months.
Not So Common Knowledge
My small victory was overcoming a lifelong speech impediment at 22 years old. A lot of the "common knowledge" around speech impediments is that if you can't beat the thing by the time you're 10 or so, that's pretty much it for you.
The idea is that your speaking patterns have become so ingrained at this point that you basically have to accept that you're stuck with it for the rest of your life. This was the explanation given when I was cut from speech therapy in third grade.
It was a big part of why it took me until I was 22 to return to speech therapy as an adult. I assumed this issue was stuck in stone, and that I was kidding myself by thinking it was something that could be fixed. But someone had made a big mistake. Turns out that common wisdom was all incorrect.
There actually is no deadline for when you can fix a speech impediment; you just need to be given competent speech therapy. So, my lifelong lateral lisp was gone within two sessions, and my lifelong rhotacism (can't pronounce 'r's) was gone within a month.
It was awesome! But also, really? It was that easy? I could've had a happy, normal childhood this whole time but I just...didn't? Because the adults in my life thought the issue couldn't be fixed back when I was only eight years old? Well, that sucks.
Self-Made Plumber
I achieved a small victory fixing clogged drains. It started out because my sink drain plug wouldn't stay up. I poked around under the sink and found the pop-up rod had rusted completely through and broken.
It cost me five dollars for a new one at the plumbing supply store next to where I worked at the time. It took five minutes to figure out how to swap, and now I know how sink and shower drains come apart, which makes unclogging them simple.
Maybe it's just me, but in my brain, it seemed like that was something I'd have to call a plumber to come to unclog, but it's all remarkably simple.
Small Victory At Small Claims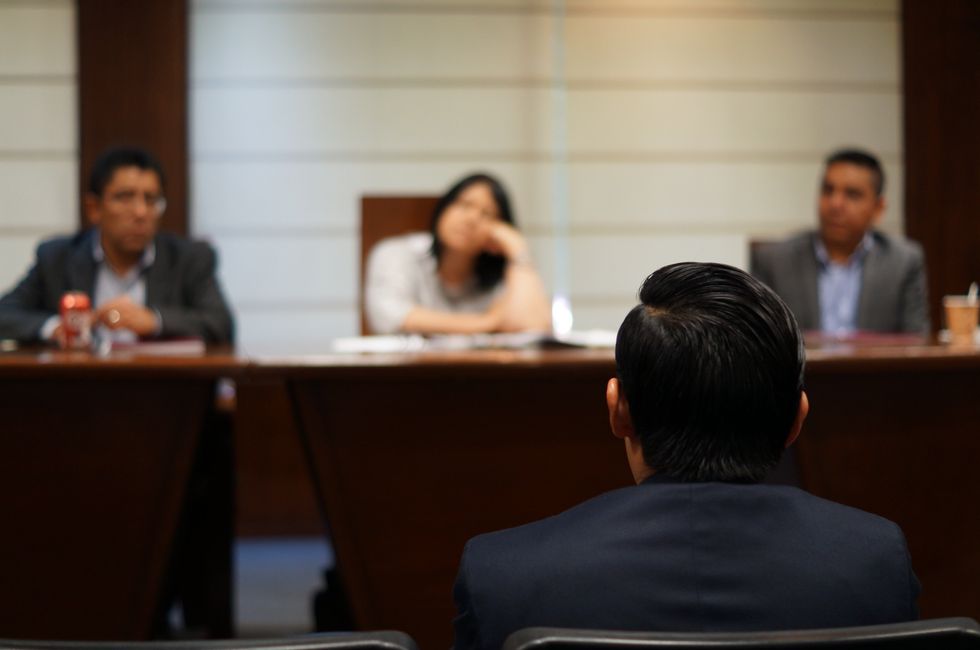 man in black shirt sitting beside woman in white shirtPhoto by
Saúl Bucio
on
Unsplash
My small victory was suing someone in Small Claims. It was surprisingly easy because my case was rock solid and I had a professionally printed document of evidence, witness statements, and precise records sent over to the court.
Meanwhile, the defendant did literally nothing but send unlabeled loose printouts of my Facebook page as her so-called evidence. It was a very quick judgment for the plaintiff.
Best Job Ever
I've hated every job I've ever had. Then at 18 years old, I joined the forces for six years. That sucked the whole time, then I went into customer service at Walmart, and the staff was mean to everyone. I tried security and the staff was just degrading.
I had job after job doing what I thought was the "right" thing. One day, my life changed. I decided to apply for a local HVAC company and worked at a call center. Nothing big, I think there were a total of nine of us on the phones. Honestly, it's the best job I've ever had.
We all get along, spend hours a day on our group chat sharing memes, and our management has one-on-one meetings every two weeks with the goal of "this meeting is not work-related but we want to know just how you're doing, how's is life treating you, what do you need".
There's constant communication about expectations and how we can better meet them and how they can help us perform better. The majority of the company's profits are used to better employee lives (I get monthly commission and residuals, and $30 a month in healthcare) along with monthly potlucks, paid lunches, and competitive pay starting at $17 an hour.
I haven't seen any turnover...none! My position was only hiring because too many people got promoted.
Too Good To Be True
For months, I had been applying for tons of jobs on every platform I could find. I was also talking to friends to get critiques on my resume/cover letter. Updating my online portfolio, et cetera.
Then one day a recruiter messaged me out of the blue on LinkedIn and basically handed me a dream job. It was one interview and then a call to say "Hey you're hired". I legitimately thought it was a joke right up until my first day of work.
How I Doubled My Salary
I got a salary request when applying for a job, and accidentally wrote double what I meant to write since the number keys were right next to each other. They accepted anyway.
The 20-Dollar Flat Screen
I found a 60-inch TV by the dumpster. Plugged it in but it didn't turn on. Looked up common problems with the model number, bought a part on eBay for $20, replaced the part, and had a huge TV for $20.
Sleep Hacked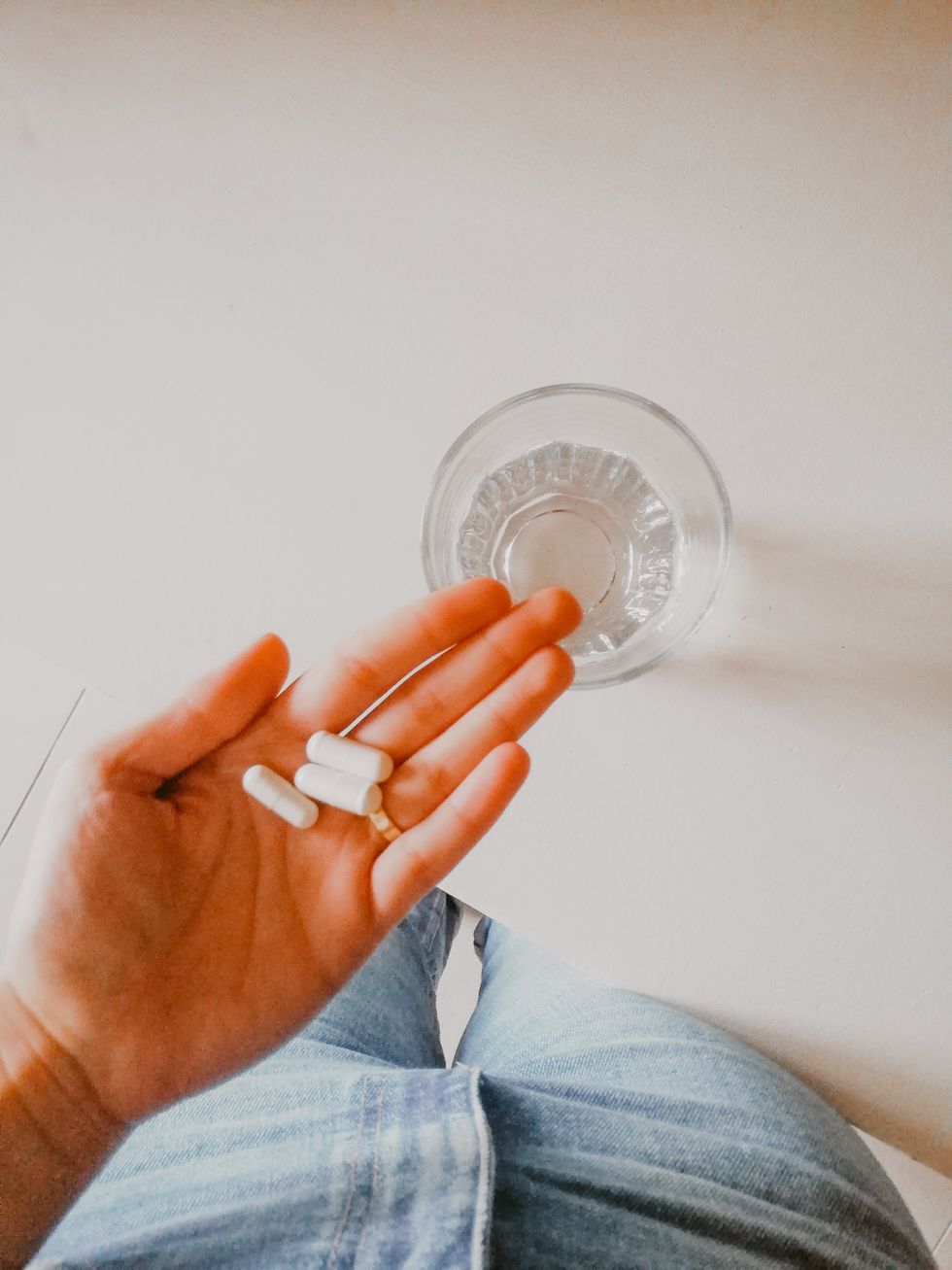 person holding white medication pillPhoto by
Mariana Rascão
on
Unsplash
I never slept well. Then one day, there's an over-the-counter magnesium supplement called "calm". I drink a cup every night and sleep like a hibernating bear. It was that easy.
No One Else Applied
This is how I got the Erasmus scholarship. We had only two places each term for the 300+ people in my university program. I always thought of applying, but I thought my chance was too small to get into one of the places, so I didn't really push myself to apply.
Until I did. Turns out I was the only one applying, and I spent the next half a year in the lovely city of North Sweden completely financed by the European Union.
When In Doubt, Try Amazon
I had a loose hinge on my door. It kind of drove me crazy for three years, but I had no idea how to fix the wood that had been stripped. Then I found a product on Amazon for $10 where you shove on a sleeve, break it off and then screw in the new screws.
I bought two new hinges that don't squeak. It took about 10 minutes and cost $20 and it's no longer a problem.
A Cheaper Fix
The power steering failed on my Acura. My local Acura dealership wanted to charge me well over $1,000 to fix it. But I had a better idea. I bought a power steering pump off Amazon for $70 and found a YouTube video that explained how to fit it.
I don't have any car maintenance experience but it only took a couple of hours to do the job myself and it worked like a charm.
Thank God I'm Fired
I had accepted a new job but was anxious about giving my notice at my old job. I had been there for 8 years and really loved my team. I had also been stressed out that I was taking a week off between jobs because it was a stretch financially.
I finally set up a meeting with my boss. I couldn't even sleep the night before. An hour before I was going to give my notice, my boss's boss called me into a meeting with HR. I was being laid off along with a large number of other employees.
They were so sorry, and my boss's boss was in tears. She promised they would "take care of me". Anyway, I got 20 weeks of severance and a full three weeks off between jobs. Definitely, the best thing that's ever happened to me.
I was so shocked that I almost started laughing during the meeting and had to pretend I was trying not to cry.
The Miracle Cure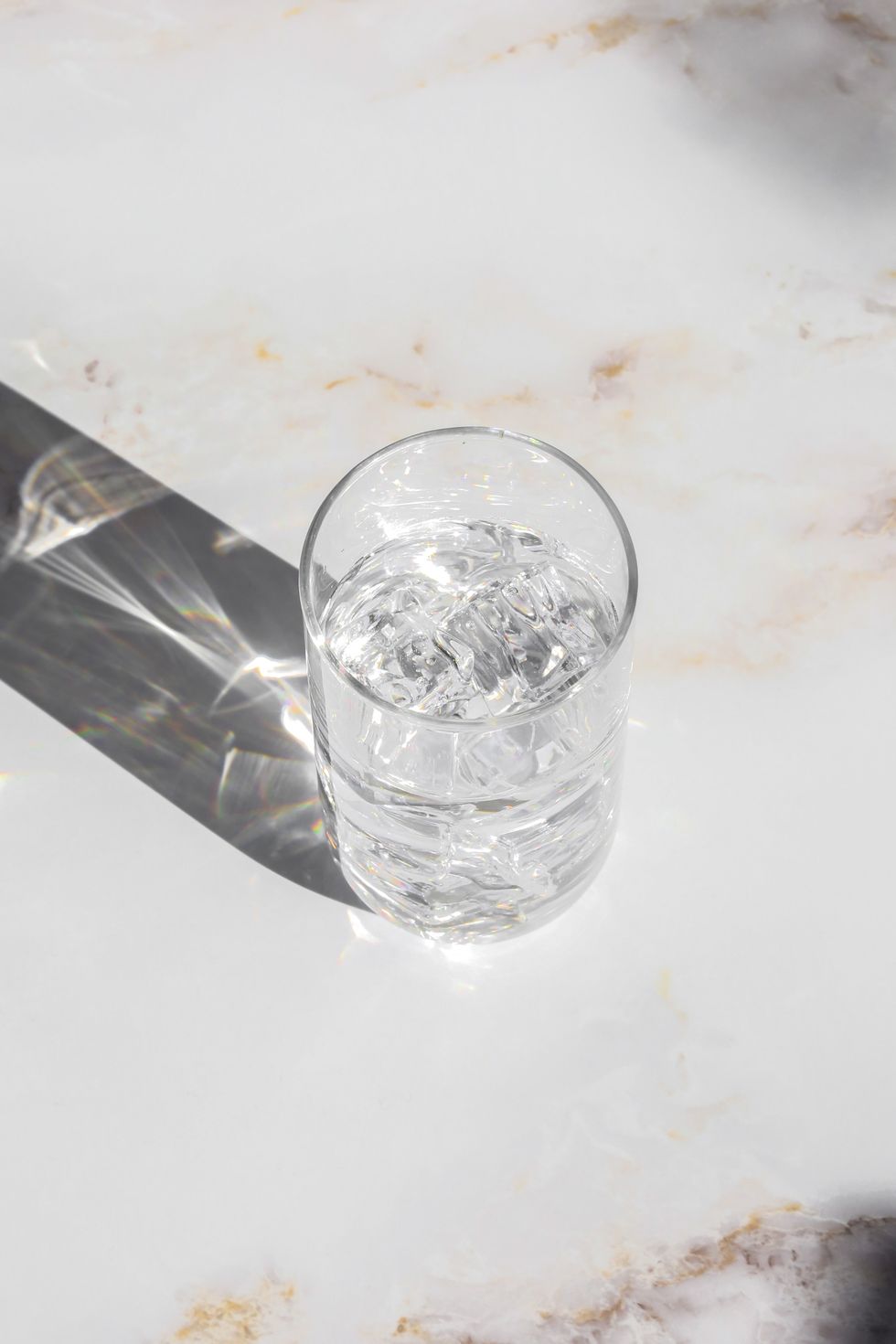 clear drinking glass on white tablePhoto by
Giorgio Trovato
on
Unsplash
My small victory was drinking water. I went from having sleeping issues to waking up fully rested. Water has changed my life! I thought it would be super difficult to kick soda, but once I tried, the benefits certainly outweighed the lack of taste.
Lying On The Job
I got a job that required full-time fieldwork for minimal pay. On my first day, they asked about my other skills. I saw other people using AutoCAD so I said I used it in college but I was rusty. This was a lie. I had only ever used it once to draw some circles.
The company was excited and got me a 4-day refresher class. I learned AutoCAD and haven't been in the field in over a year. I later asked for more pay since I wasn't a field tech anymore.
They said "no", so I got another job using AutoCAD for double the salary. Pro tip: learn AutoCAD C3D, it's not that hard, and people will think you're a tech genius.
"DJ's Got Us Falling In Love"
In my sophomore year of college, my buddies were throwing a party at their house. One of them was a moderately successful DJ in the local college scene. We were having a good time and the DJ was doing his thing when he had to use the washroom. That's when something beautiful happened.
As he's leaving, he taps me on the shoulder and asks me to just stand at his turntables to make sure no one messes with them. He had songs queued up so I just had to stand there and wait.
About 30 seconds later, two women walk up to me and say how much they love the music. I tell them it's just a playlist and I'm only keeping it running. But they are still super impressed.
A few minutes later the actual DJ comes back and I give up my post. Then one of the girls comes up and asks me to dance with her. One thing leads to another and we ended up having a great time.
At one point I told my friend about this girl I'd met while covering him at the DJ booth. He laughed and said, "Yeah sometimes it's that easy".
Worth A Try
My small victory was getting a job working for the US Department of Defense. I'd always thought that those kinds of jobs required prior government service, and a whole host of various degrees or such to get a job with them.
Then I saw a job opening for one site near where I lived and thought to try it. So I applied. I honestly didn't expect to even get a callback or anything. I not only got the callback, but also got hired for the job.
The requirements were far more lenient than I expected. All the job required was a clean criminal record and a willingness to learn. I ended up working as a wastewater treatment tech for them, and eventually got an environmental engineering degree with their help.
Never Too Late
My small victory was going back to school. I've been toying with the idea for years, but telling myself it was too far, too expensive, too time-consuming, et cetera. Because I had a home, job, and child to maintain, I couldn't do it.
Something in me finally cracked recently and I thought to try it and made a call to a tech school nearby. Three days later I'm on a tour. The tour is maybe an hour or two in total. The papers were all done online, and I start Monday!
They also threw a ton of financial aid at me. I'm only going to pay about $50 a month until I've graduated, and then those payments go up to about $95. Still very manageable. My classes are only four hours long and are at night, and I only have to be in class two days a week.
The rest of my studies are done at home with a tablet they provide me, so I didn't even have to buy a computer or anything. I couldn't believe how easy and affordable it actually was.
Up, Up, And Away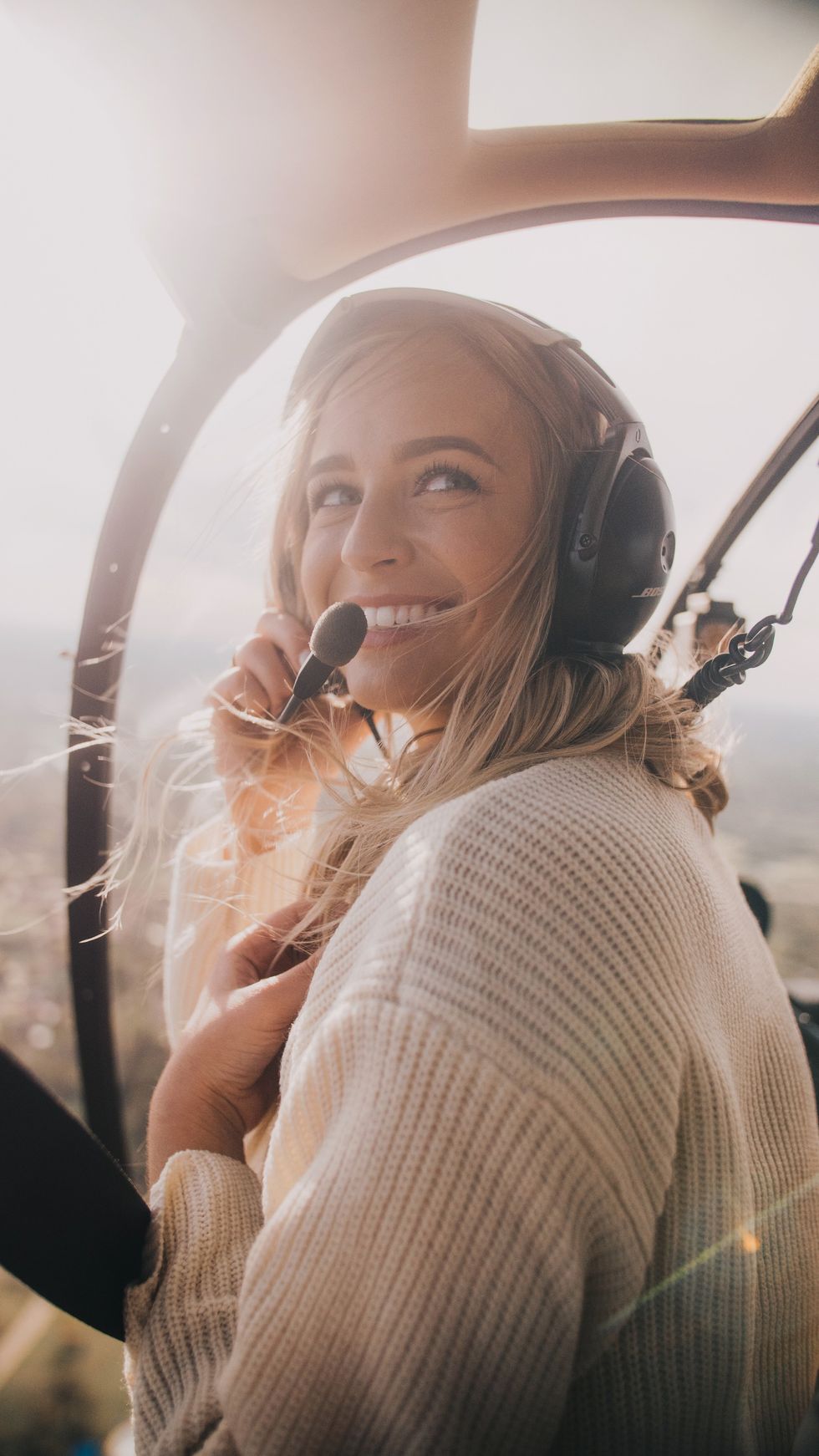 woman in white knit sweater inside aircraftPhoto by
Jon Ly
on
Unsplash
I got my pilot license. To be fair, I did study a lot but it was one of those things I wasn't sure I was going to do well on. My instructor said I'm ready, but I still wasn't sure.
Day of the check-ride, I answered every question correctly without hesitation, and did every maneuver correctly. We parked and my examiner said "So how's it feel to be a private pilot". I thou.ght in my head "There's no way" even though I did everything right with relative ease.
A Little Research Goes A Long Way
I'm a 24-year-old female who knows absolutely nothing about cars. Well, I bought myself a nice front/rear dash cam without considering how to safely wire it and found out I would have to remove parts of my car to wire it behind airbags and stuff so it wouldn't prevent an airbag from deploying properly.
I thought I was going to have to pay someone to install it for me, but then I found an amazing solution. It turns out a simple YouTube video walked me through the whole thing! Now my dashcams look professionally installed. I also learned how to change a blown fuse on the same day because my USB adapter wasn't working.
I was high on the achievement of something new and had a brief hyper-fixation on learning to mod my car but thankfully got over it.
Learning To Love
My small victory was breaking up with someone who wasn't good for me. I stayed way too long in relationships that I didn't want to be in. Once I learned to like myself, I realized I don't have to settle.
I didn't mind being alone in between, and because I liked myself, I started to draw the type of people I actually wanted to be around. The type of people who made me want to keep challenging myself to be better.
If you're in a relationship where your heart aches all the time, where you're accepting less than love and respect and kindness, and if you're in a position to leave and still be safe, just do it.
Even if you don't like yourself yet, you will. This is true for all relationships, not just romantic ones. Surround yourself with people you like to be around, and who like to be around you. Time is all we have, so invest wisely.
The Broken Fridge
Some previous owners left a "broken" fridge in the kitchen when we moved in. They put it in the paperwork that the fridge was broken and that they weren't going to dispose of it. So I made plans to get a new one the week we moved in, but just for fun, I decided to plug the old one in to see what was wrong.
Four years later and we're still using it without issue. We did find that the push-to-connect plastic water line for the ice maker was leaking a bit so we replaced that for about two dollars.
All Little Action
When I was working overseas for a US company, many of my co-workers and I all developed a similar chronic health problem due to our employer's ongoing violation of several workplace health and safety laws.
I repeatedly urged my co-workers to file SPOT reports, because it was not the kind of health issue that goes away on its own. Not one of my co-workers could be bothered to file a report, even though everyone complained constantly about their resulting health issues.
So, I filed a SPOT report. They had no idea what they were missing. I ended up in two years of physical rehab back home, hauling in overseas money tax-free, while not having to work, and ended with a generous five-figure cash settlement.
My health issues, thanks to the medical attention I was able to get by holding my employer accountable, have been resolved. My former co-workers, I imagine, are still just complaining about theirs. There was no lawsuit and no attorney. One single report of injuries was all it took.
The Family Favorite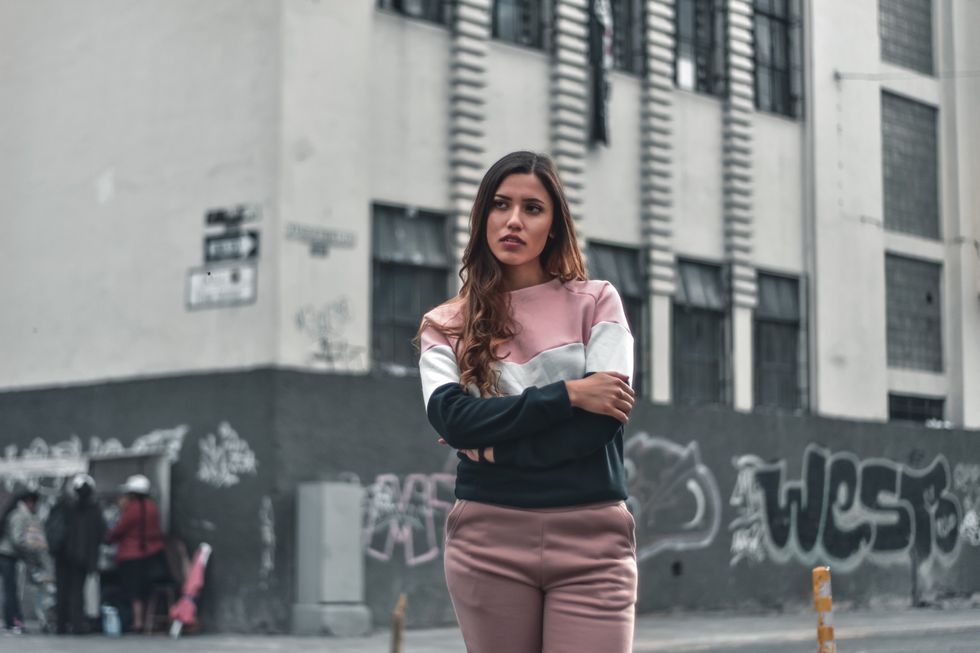 woman standing beside black and gray concrete buildingPhoto by
ᕈ O W L Y
on
Unsplash
My parents and grandparents all had this really annoying habit of making anything and everything sound way harder or more demanding than it actually is.
Whenever I'd perform the feat and realize how insultingly easy it was, I'd be left a little offended while my family would cheer me on. I never could tell if I was offended because I expected a harder challenge or offended because my own family thought I couldn't handle something so simple.
Maybe it's an ego thing, maybe it's Maybelline. I don't know. But here's the twist. After I turned 18, I started treating everything like it was easier than it looks so I didn't let my mind get caught up thinking I couldn't do it at all. The result of this was that I became one of the handiest and most skilled people in my group.
A Little Upgrade
My small victory was learning to code. I'm no programmer by any means, but I was working a data management job that heavily utilized Excel to update a database via file drop. We were using formulas to check our work against the master file of the database after loading it.
I showed an affinity for working with data and my manager encouraged me to learn SQL and move into analytics. I was intimidated so I put that off for about two years.
Finally, I was so unsatisfied with the job that I knuckled down and got started learning SQL. I was so surprised at how much easier it was than I expected.
With just the basics I had a new job within three months. Now I use it every day. Not so much writing SQL, but using and tweaking existing code to suit my needs. Reading code to determine what it's doing is a great way to learn as well. With any luck, this time next year I'll be starting as an analyst.
Thundering Trouble
One hot Summer night, we had a severe thunderstorm that hit my area hard. Power got knocked out everywhere around me. So the next morning, they were able to get the power back on, and all of my lights and appliances came to life...except for one big problem. The 65-inch TV that I bought two weeks prior still wasn't working.
Obviously, I tried to turn it on, unplug and plug it back in, et cetera. I tried every single thing I could think of, and after hours and hours of attempts and endless research online, I came to the conclusion that my TV was just donezo.
I figured even though I had the proper surge/power protection hooked up to it, it somehow must've gotten fried in the storm. I was devastated.
But after more hours of reading sites and forums about how to repair it, I find a post on a forum that describes the exact issue I'm having, and they said that all they did was get a hairdryer and aimed warm air into the back of the TV and all the internal junk inside.
I say to myself, "There's no way that works, but what've I got to lose" so I grab a hairdryer and aim it into the back of the TV for about seven or eight minutes, and then plug the TV back in.
And boom! It comes back to life and turns back on. Crisis averted. Not too sure why it worked, but I was ecstatic, to say the least.
Members Only
I got an email from Amazon that said I was being invited into their "Amazon Vine" program. I had never heard of it, but the email said that I can just request free stuff, and all I have to do is review it.
It sounded too good to be true. In fact, it sounded exactly like a joke. I was 90% sure it was one, especially since they needed me to sign up with my name, address, and social security information. You know, exactly the kind of information you should never give out on the internet.
But the email seemed to come from Amazon itself, so it made me curious. I did some looking into it just to see if it was a joke and how it worked. However, after looking into it more, it turned out to be completely legit.
In the last year, I've gotten about $45,000 worth of free stuff from Amazon, and all I had to do in exchange was write honest reviews about it. If I like it, I say so, and if I hate it, I say so.
I've gotten all sorts of stuff, like a large-screen HD TV, an ice machine, boxes of snacks like cookies and Doritos, furniture, dash cameras, tablets, tattoo machines, and more. My neighbors must think I have a serious spending addiction, and my poor delivery drivers think I've opened up a retail business or something.
I do owe the IRS a bit because it technically counts as income, but for my income bracket that ends up not being too much anyway. And because people always ask me how they can join, well, you can't. You either get an invite, or you don't.
Nobody knows how they choose whom to invite, but it's based somehow on reviews you've done in the past.
Knowing Your Worth
My small victory was negotiating a pay raise. Rumor got around work that I could use a computer. They tried me out on the CNC machine. Turns out my hobby of playing with computer programming for the past 20 years meant I was absolutely fantastic at it.
It also turns out that fixing the edge banding machine isn't that hard if you learn how it works. Suddenly I was the most valuable person in the place. I expected to just get a pay raise because I have the belief that people should get what they deserve.
No pay raise was forthcoming after 18 months. I am a fairly anxious person, but with some encouragement from my friends and family, I worked myself up to ask for the raise. The response made my stomach drop. The first time I asked, my boss just chuckled.
I don't think he was condescending, I just think the way I framed it sounded like a joke. The second time I asked, my boss said he'd think about it. I immediately started looking for a new job.
Turns out, I am a highly desirable employee. Within two weeks, I had three job offers. I resigned. Everyone was sad. My bosses panicked and asked me what it would take for me to stay. So, I demanded a fairly high wage for my trade to stay.
They didn't even hesitate to give it to me. Now I'm the highest-paid person in the place.
Dream Home Deal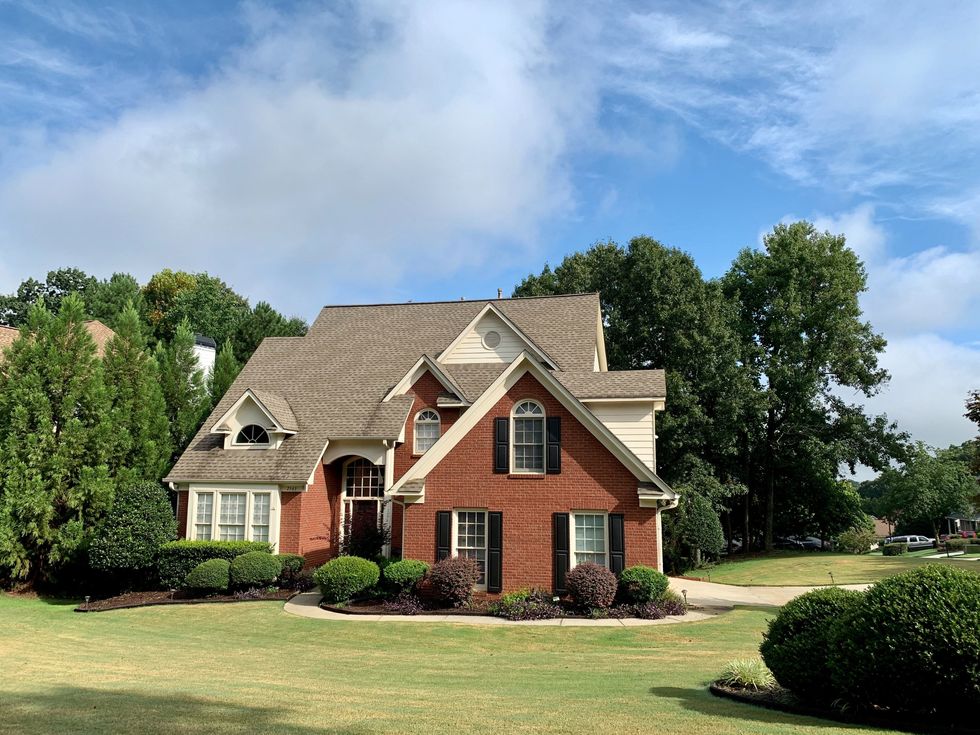 brown and white concrete house near green trees under blue sky during daytimePhoto by
Johnson Johnson
on
Unsplash
I got my place because it was sitting on the market for months. It was slightly more than I wanted to pay and it wasn't exactly my style, but it had "potential". It was only four years old and a 15-minute walk to the beach.
It was also on one of the larger blocks in the street. Anyway, I decided to buy it. The pest and building report came back confirming the house was pretty much immaculate. Two months later value had gone up $50,000.
Two years later, the place is worth $200,000 more than I paid. I think everyone overlooked it initially as it only has one bathroom and one small garage, but it does what I need.
I saved 18 years for a deposit and had a great credit score and savings history. I just found the one unicorn property and am so fortunate for it. I managed to even get a bank loan without having to rely on a broker. I absolutely love the place now.
I have a little garden and am putting in trees for the visiting wildlife. The street is quiet, and the neighbors are friendly. I was so lucky to come across it.
Just Another Lego Set
Building a PC is my small victory. With so many sophisticated videos on YouTube that didn't teach the trade well, I thought it would be hard to build a PC. Then I tried it once, and apparently, it was just an adult Lego set, but easier.
Carefree Car Troubles
I completely ruined the first (and last) brand-new car that I ever financed by being a sloppy driver and never changing the oil. Like, not only did I trash the interior of this car, I completely ruined the engine. But here's the kicker.
By some insane stroke of luck, I was granted a recall of my entire engine, due to some unrelated issue. They replaced my engine free of charge, and I drove the car for another 60,000 miles. I recently traded it in for a nice used car and am treating this one like my baby. I used my spare life already.
A Breezy Breakup
My small victory was divorce. Maybe this is an unexpected answer but I was dreading it. I worried it'd be this whole huge debacle. Once I mustered the courage and we got over the initial upset after an hour or two, we just began separating.
The divorce paperwork was simple, the court visit took less than an hour, and boom, we're divorced. We both moved on amicably. I just feel like people always paint divorce as this incredibly difficult thing but it doesn't have to be and isn't always all that hard to get through.
Computer Genius
I once was a temp at a tiny office on a construction site around 2003. I was only there for one day while the regular person was on some training.
They sat me down and told me that I just needed to copy all these numbers from one program to another. So, I selected them, hit ctrl c and ctrl v. They stared at me. Turns out about 60% of this woman's time had been spent manually typing numbers from one place to another.
Machine Takeover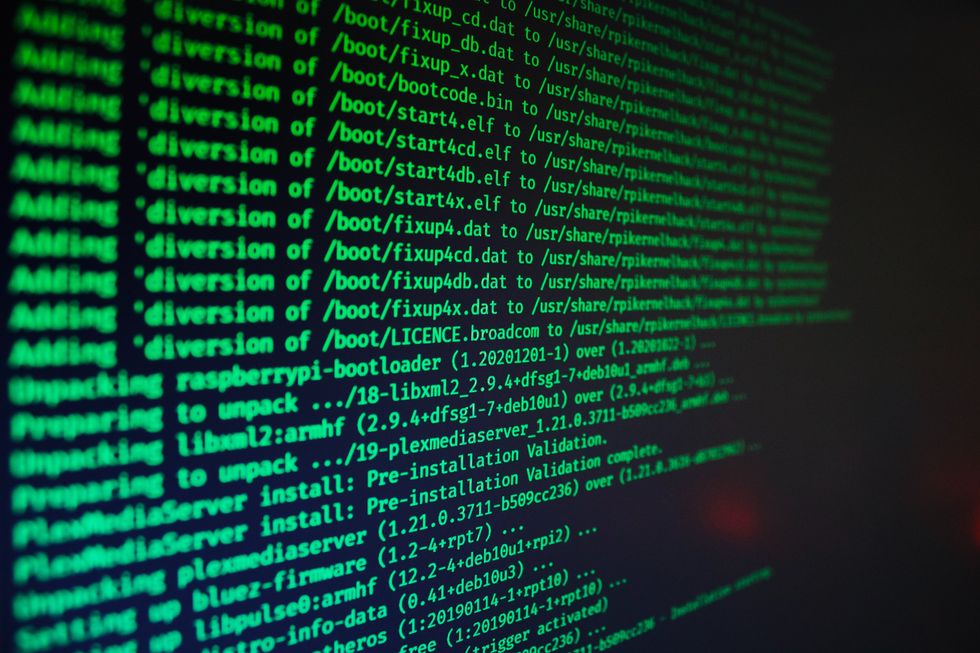 black flat screen computer monitorPhoto by
Jake Walker
on
Unsplash
I used to process HSA claims around 10-plus years ago. One system we had to use back then was an old terminal program that took four line items per page. That's it. For a usual claim, no big deal, and not too hard to keep track of things over two or three pages for a longer claim.
Most fit on one. However, we also had the dreaded shoebox claims. This was the person who saved up every receipt all year in a metaphorical shoebox and sent everything in, once a year, to empty their account. We hated them.
Dozens or hundreds of line items totaling thousands of dollars. Just because you only have $500 in your HSA doesn't mean we get to stop there. If you sent in $4,000 in receipts, I've got to account for it all. Totally ruined my numbers for the day, and they tracked claims per hour religiously.
The main issue was double-checking that everything added up right when you were done entering it, and at four items a page it took forever to tally. But I came up with a genius plan. I made an Excel sheet.
It was laid out so I could enter every single line, then run a macro that would calculate the needed totals and dump all the text to a text file formatted exactly so I could select four items at a time, and paste them directly into the terminal window from the default starting cursor position, and every field would fill in automatically.
Copy, paste, next. Copy, paste, next. Copy, paste, next, et cetera, et cetera. This easily halved my entry times, with way less work. Finding any typos was much easier. I just had to look at a single organized sheet instead of scrolling through hundreds of pages of terminal text. It was great.
I showed it to my manager so the rest of my team could use it. Her reply made me see red. She was horrified I would use something like that, as no human was "double checking as they went along". This is despite demonstrable improvements to my error rates on large claims after I started using it.
She ordered me to stop using it and forbid anyone in her team from automating any part of their job at all. I kept using it for all of the two months I stayed there after that. I had some of the highest claims per hour numbers and lowest error rates on her team.
I never developed any more tools for them. She didn't deserve them.
Microsoft Maverick
I used to have to make two contracts for every person I brought on a traveling training team. I said two contracts were unnecessary and made them into one, sent it to our lawyers, and they approved it.
Still, it took me a long time to update each contract with different names, pay rates, and dates. So I went on an Excel forum and found out how to make a mailer list, and hours of work suddenly took me 10 minutes. I didn't tell anyone this though, so I just took my time.
Then I had to make floor maps for restaurants to send to the company that puts them into our scheduling program. Well, all of our restaurants are cookie cutter, so I just used Paint to piece them together rather than make all of them each time. I'm a Picasso with Microsoft Paint.
Then they wanted me to use Excel to keep track of training teams. One of my co-workers used Smartsheet and loves to teach people things. So, I jump on Smartsheet with her and she shows me around.
It's way easier to publish it so that people can see the teams but not mess up any information. I used forms to avoid asking them 30 questions that auto-populate my Smartsheet and shared it with payroll so they never have to reach out to me.
I had templates on Outlook and tons of stuff. I basically took a lot of my job and realized there has to be an easier way. So I would ask on Reddit or just look things up, and spend maybe an hour learning something that will save me many hours in the future.
I always tell people to just look things up. They say "I don't know what to look up" and I say "Whatever your problem is just search it up the exact same way you'd say it to me". Then when they look up "Excel thing that makes this do that" they are shocked that they find their answer.
Bathroom Breakdown
A few years ago, my mom was tasked with fixing my grandparent's toilet while we were visiting for the holidays. The toilet reservoir was constantly filling and running, and thus flooding the bathroom, because the buoy arm wasn't lifting high enough from the water in the reservoir to switch off the water flow.
My mom (who is normally a very practical person) had been tackling the issue for hours. She was pretty distraught, thinking we would have to order a new buoy arm, maybe even a new sensor, or switch and pull the whole assembly apart to replace everything.
She was planning out a trip to the store and pricing things out when I walked in. The solution was so simple. I took one look at it and bent the metal arm the buoy was attached to down so the arm had a slight upwards curve.
The buoy still reached the same level in the reservoir but registered on the sensor as higher because of the curve in the arm. Problem solved.
I watched it dawn on her what I had done, and she just looked at me like I had a third eye. She said, "I've been struggling with this thing for four hours and you fixed it in four seconds". She was very happy I saved her from more work and spending more money.
She calls me her "little toilet engineer" from time to time. I work on Aircraft, so it's mildly demeaning.
Open Sesame
A co-worker of my husband's got locked in their office. He was out on a Friday night for a few drinks. He walked past the office on the way to the taxi stand and decided to pop into the office to use the washroom.
When he tried to leave, the magnetic lock on the door wouldn't release. This was one of those buildings where the ground floor was a separate unit, a separate business was on the first floor, and their office was on the second floor.
The only other way out was a rolled-up emergency evacuation ladder he could toss out one of the larger windows, but he was drinking and scared of heights so instead he sleeps in the break room.
The next morning, when the co-worker is still unable to leave, he calls my husband who lived nearby. My husband talked him through where to find the management keys and contact numbers for the security company but they were no help.
So, I grabbed our tool kit and my husband and I drove to find him. We get there and the co-worker is chatting through the letter box. Now, these two men are highly educated. The co-worker is a senior software developer with the company.
The first thing I say is "Sure it's a magnetic lock, so do you not have access to the breakers to cut the electric"? They both just stared at me. The breaker box was right beside the door, and all the co-worker had to do to all night was open it up and cut power.
Suddenly the letterbox closes, we hear the snap of the breaker being flipped off, and the door is open. We all laughed at the situation as he only then told us he'd been there overnight.
Since they both worked with software and it seemed to be a software fault, that's where they focused. But I just thought "door doesn't open because of the magnet, and the magnet needs power, so remove power".
Funny thing is, this is the second time I'd had to come down to that office and release someone trapped inside.
Serious About Scholarships
My girlfriend didn't realize most scholarships aren't even applied for, so they give it to whoever applies to it by default. With her help, I wrote four essays that were tweaked for each scholarship application.
I did the writing because I'm a writer by trade. By the time she transferred to her new college, she had an excess of $1,500 to spend every month. Because of that, she could focus on her studies instead of trying to balance a job on top.
Suddenly Irish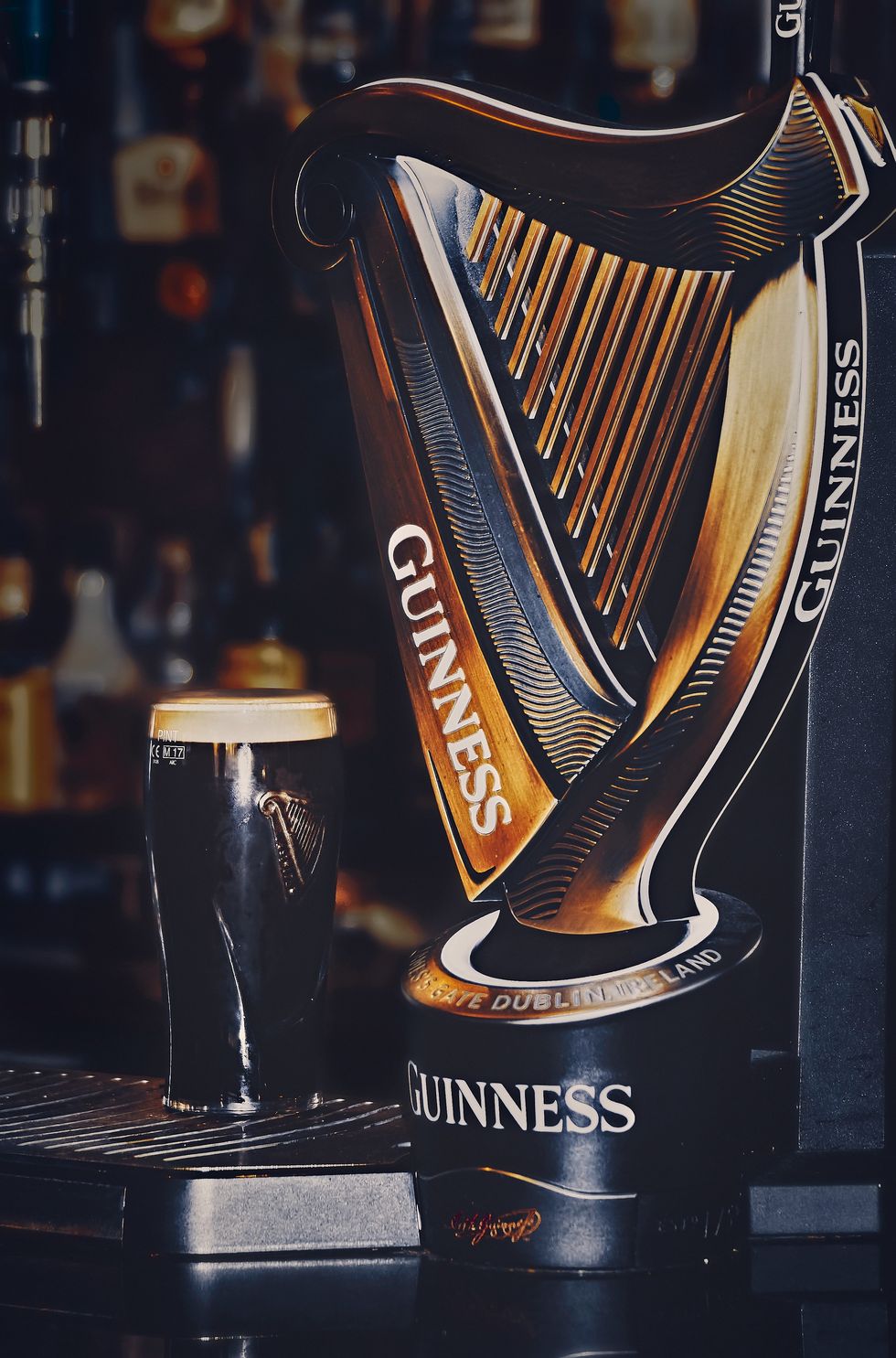 black and brown electric guitarPhoto by
K. Mitch Hodge
on
Unsplash
When I applied to college, I applied for an Irish American scholarship. Turns out they had so few applicants they just gave me $40k towards my tuition. I have a secret, though. I am not even remotely Irish.
Never Hurts To Ask
I was at a private concert with maybe 50 people for a band that used to sell out stadiums. My friend was a huge fan but too shy to talk to the band. So, I dragged him up to the edge of the stage after the show and explained the situation to the lead singer.
He dragged my friend onto the stage and took his picture with the whole band. My friend had a great time. Sometimes it is that easy.
Right Place, Right Time
I went to the bar one night with some friends and ran into a girl who had worked for me a few years earlier. I said "hi" and we chatted for a minute. Then she asks me where my girlfriend is, so I let her know that we broke up a couple of months earlier.
Suddenly, she replies "Oh cool, well I'm here with my friends and I'm going to go hang out with them, but if you want to hang out after the bar closes, I've always liked you". I blinked about 10 times in a row before finally saying "That sounds awesome". We ended up having a great time.
This One Weight-Loss Trick Doctors Hate
I lost 25 pounds...and all I had to do was stop eating before bed.
Seriously, Did You Try Turning It On?
I was given a TV because the audio didn't work on it. On the back was a "sound on/off" button.
Did Somebody Say Free Electronics?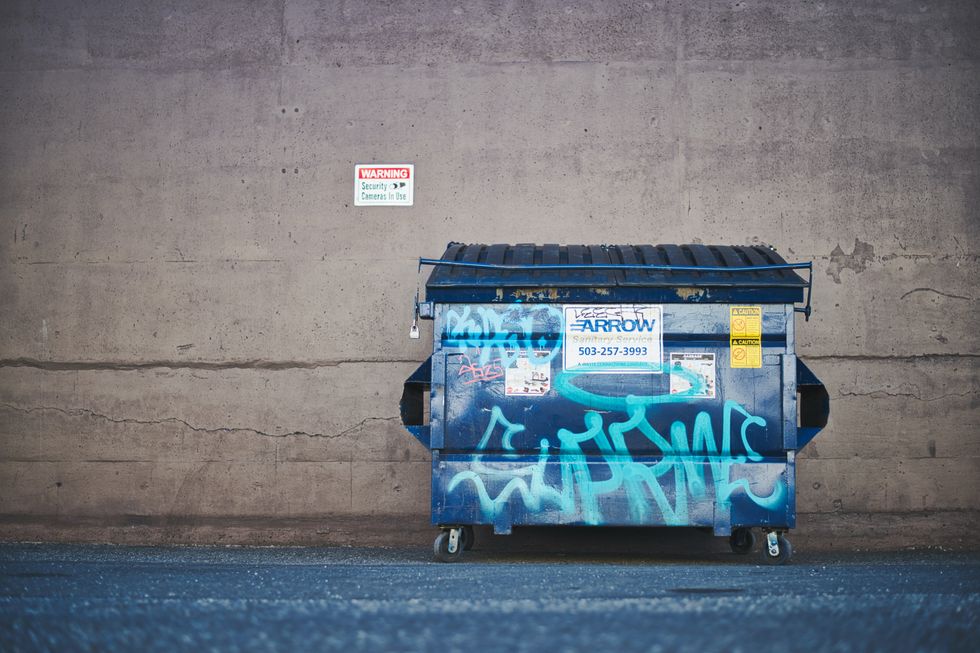 trash against wallPhoto by
Kevin Butz
on
Unsplash
When I was a kid, I used to regularly dumpster dive for electronics. The vast majority of electronics are thrown away because some minor part was broken. Often, it's as simple as a fuse.
From Home Cook To Chef
Turns out it's so easy to learn to cook with raw ingredients. Throwing in random things that taste good together usually works as long as you understand what you like.
All It Takes Is A Personal Touch
I was recently looking for an apartment. Rent in my city, like most cities currently, is outrageous. So after three days of looking, I found this 2-bedroom apartment with a price that normally would get you a roach-infested one-bedroom/studio in a bad part of town.
But these apartments look nice and are in a good part of town. The reviews online are all positive. I can't figure out the catch! Then I saw a disappointing detail. I see there is a year-long wait list for this place. As a result, I decided to go to the leasing office directly.
After talking to the property manager, I get bumped to the top of the list for an apartment that becomes available next month. I keep waiting for the bottom to drop out. Most people spend months looking for places in my city and they'd be paying a third more than I'm paying at a minimum for a similar place.
I looked for 3 days and found this place, but I think I just got lucky and it was just that easy.
Did You Try Turning It On?
I worked on an almost five-million-dollar lighting rig for a concert as a junior guy on the job. We get it all plugged in and patched, but it all went so wrong. None of it would turn on. All the guys were freaking out trying to figure out why.
The team collectively had about 150 years of experience...yet no one checked to see if the generators were turned on. I was like "No way this is why but I'll just go check if the generators are good". Flipped stuff on and voila.
One Man's Junk, Another Man's Treasure
When I was a kid in the 80s, my family was broke. Like, we were two paychecks away from living in our car. We actually did have to live in our car for a few months before my mom landed her job.
Anyway, imagine a single mother of three, who works three jobs just to make ends meet. I was just attending 8th grade, and I was playing in the back of our house. I noticed something in the dumpster that I hadn't seen before.
I fished it out and brought it home. It was a computer. A monitor, keyboard, and a tower thing. At that time monitors sat on top of the box. And they were huge! Not to mention expensive. I managed to set it up and it was already booting into Windows 3.1.
When my mom got home, she was livid! She thought I had taken it from someone. We couldn't afford anything close to that. No way! But once she saw the grass stains on the side, she knew.
We had that computer for four years. It helped me in ways I can't even believe. Because of that computer, my love of electronics and my curiosity flourished. No, I am not a computer technician now, but I am the resident computer nerd for my family.
I make a living online, and I attribute most of my knowledge to what I can Google. So yeah! It "was" that easy!
Arcade Awakening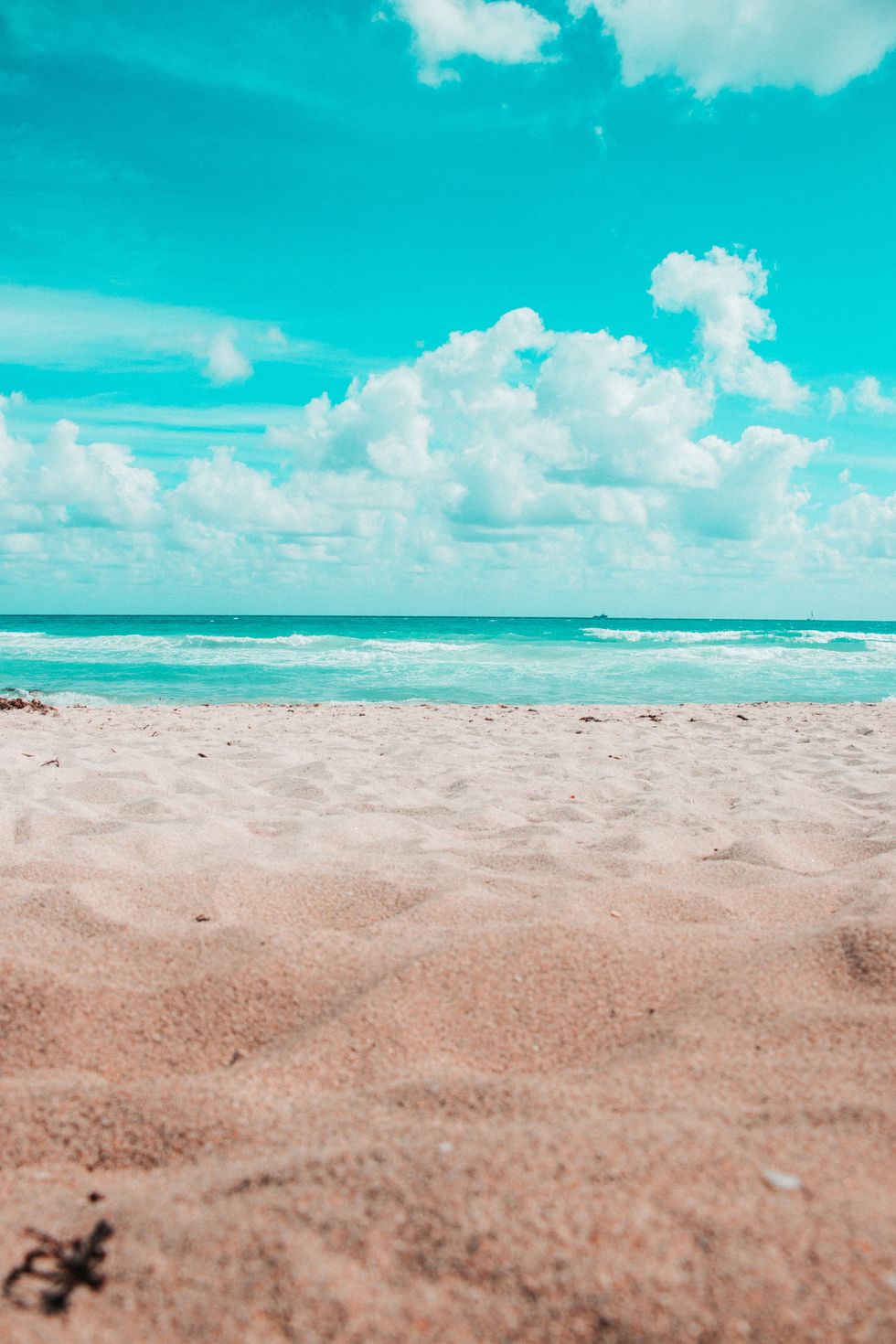 beach under blue sky and white clouds during daytimePhoto by
Roland Denes
on
Unsplash
I was at Carolina Beach last summer around Memorial Day. We got to the boardwalk one afternoon and there was an arcade there.
I found this skill game where you have to press a button that moves a fixture with a razor on it. When you let the button go, the device stops and the razor snaps through the middle. There's a small string close to the glass. If you time it right, the razor cuts the string, and this huge door opens, and you get all the prizes in the machine.
I swiped my card to play, pressed the button, and held it before releasing it. Suddenly, the rope cuts and the doors open. My son was losing his mind, and I'm just regretting the next two hours where I have to lug this giant bear and box of sand castle toys all over the boardwalk.
I still have not decided if I'm a savant at this game, or if it's just really easy.
Reddit user Bluemonday82 asked: 'Daughters of reddit: what's the biggest mistake dads make with their daughters?'
"Daddy's Girl, Daddy's Girl, I'm the center of Daddy's world..." ~ "Daddy's Girl" by Red Sovine
A lot has been written about the bond between fathers and daughters.
But there's always room for improvement, right?
And who better to offer constructive criticism than daughters?
Reddit user Bluemonday82 asked:
"Daughters of Reddit: what's the biggest mistake dads make with their daughters?"
Affection
"My dad and I recently talked about how he stopped showing physical affection when I hit puberty (20 years ago). He didn't know how to act because his sisters got treated inappropriately by others when he was young, and he wanted to be sure I never felt like that."
"It resulted in me never getting hugs or kisses on the cheeks anymore. He also didn't know how to talk about it in the past."
"But in the last years, he worked through so much of his rough childhood and really learned to express himself better. He apologized, and I said I understood and that his intentions came from a good place, that the only bad thing was all the hugs we missed out on."
"We hugged for a really long time after that, and we've been hugging extra tight ever since."
"So I guess what I wanna say is, don't treat your daughters differently when their bodies start to change. And always keep talking!"
"I'm so proud of my dad for the person he's become."
"For a while, I didn't wanna hug my dad either. Puberty was rough for me, and the adults in my life kept acting like it was just a phase."
"And I guess it was, but that doesn't mean it wasn't the most emotionally complicated and lonely period of my life. The feelings weren't less real."
"My dad and I struggled a lot. He didn't know how to express himself at all, and I was so overwhelmed I didn't know either."
"I also grew up with two autistic brothers who needed a lot of care and attention. I love them so much, but it resulted in me always looking out for them and never learning (until just a few years ago) to properly give space to my own inner turmoil."
"My brothers were never physically affectionate either. But once I got out of the heaviest puberty years, I did want that affection from my dad. For a while, male physical attention was a very complicated topic for me."
"A Christian upbringing also played a role in that cause as a young girl growing into a woman, it had a lot to say about how I should behave around men."
"Something important to add is that my dad's rough childhood not only made it hard to show love but also receive it. His journey started with the realization that he had no idea how to react to getting compliments."
"I think that's a thing that a lot of men (from his generation especially, but also younger ones) will recognize. Know that we are all deserving of love and kindness, especially from our loved ones, but even more so from ourselves!"
"My dad couldn't ever have grown this much without learning to really understand what that means. And diving into the withholding of love from his parents heavily impacted how he dealt with that himself."
"I'm so glad my dad and I could both grow and work through our issues. Even if he couldn't show or say it, I never really doubted his love for me."
"But I know he would encourage you all to learn how to show and receive appreciation! That man is my example for people never being too old to learn."
"I'm sending love and strength to all of you who struggle with this in one way or another."
"And to the fathers who feel like their young kids don't want their affection, just know that this will most likely change again over time. They might act like they don't wanna hear it, but keep letting them know you're there for them."
~ yuffieisathief
Showing Up
"The one mistake my dad made was not really being present. A lot of the memories I have of him are him watching TV or being on the computer and not having time to play with me."
"He always said he's too tired or he'll come play later but then he never did. So since we never really bonded when I was little we weren't all that close as I grew older either."
~ katie__kat
Communication
"Getting angry for something the kid doesn't know, and never teaching it. Not before and not even after getting angry.
"Doing something you know upsets the kid on purpose."
"Slamming doors and stuff in the house because you're angry."
"Not listening, and talking only to make themselves look smart and great parents rather than talking for helping."
~ yoyuayu
"I'll never forget the time my dad saw me put something metal in the microwave. I don't know how old I was, but I know I needed to push a chair to the counter to even reach the microwave."
"He SCREAMED at me for several minutes about how STUPID I was and how he couldn't believe I would do something SO INCREDIBLY DUMB and was I trying to start a fire??"
"I had no idea you weren't supposed to put metal in a microwave."
"I did learn a few things that day- don't put metal in the microwave and don't do anything wrong in front of Daddy. Oh, but you won't know if was wrong or not until too late..."
~ DrScarecrow
"Didn't have to look very far to find the description of my dad—especially slamming doors and hitting things loudly when upset while stomping all over the house."
"People always get a kick out of how jumpy I am (easily startled), but it's reflexive from anticipating loud bangs/crashing that would come out of nowhere every day."
~ ouija__bored
"My dad had such a short temper. He didn't necessarily hit me, but I got spanked til I was 9 years old and then my mom told him I was too old for that."
"But whenever he was angry (and that was a lot of the time) he'd scream and sometimes slam things."
"My husband slammed his hand onto the table a couple times during fights near the beginning, but realized he was wrong for acting like that, especially seeing how I'd immediately shut down. He's gotten much better."
~ Educational_Cat_5902
Being Your Child's Bully
"Singing in a falsetto voice and poking until your autistic kid is screaming at you to stop isn't 'fun' or teaching them to be less sensitive, it's why they don't ever want to hang out with you."
~ Redqueenhypo
"Making fun when your small daughter is having big feelings."
"I got so furiously frustrated when my parents wouldn't listen to what I was trying to tell them and my dad just loooooved to mock my crying or squeaky 'upset' voice back at me."
"It made me so f*cking hurt and angry to not only be ignored and patronized, but actively MOCKED when I tried to communicate."
"Now as an adult I don't bother trying to share anything with them."
"Another classic was when I was disappointed and said, 'aww, man' he'd scrunch up his face, raise his voice three octaves, and 'AwW mAn!!' back at me."
"So now I wasn't just sad and disappointed, but sad, disappointed, and humiliated!"
"Imagine choosing to be your child's first bully... 😞"
~ Not_a_werecat
Just a Girl
"Or from my experience—not even bothering to teach anything because Dad assumes his daughter wouldn't be interested because she's a girl."
"Worse—actively making sh*tty jokes about women not liking those things."
~ Cinnapuns
"Not having anything to do with their daughters because the dad 'doesn't have anything in common with a girl'."
"This goes double if a son shows up and the dad is really involved in the son's life."
~ Dangerous_Contact737
Puberty Isn't a Disease
"My dad basically bailed on parenting once I hit puberty."
"Like, you think I'm enjoying this? It would have been great to have another supportive adult around."
~ captain_flasch
"Same! What's up with that?"
"I remember having a good relationship with my dad as a child but he emotionally cut me off and stopped hanging out with me when the boobs came in."
"I would be lying if I said that I'm past it and it doesn't f*ck with my head still."
~ Pandapartyatmidnight
Know Nothing
"Literally knowing nothing about their daughters lives."
"Those 'funny' videos where they ask fathers basic questions—like what their daughter's birthday, or eye color, or school is—and the dads have no idea are not at all funny.
"I love my dad but he can't tell you anything about me—even the name of the place I've worked for over 6 years."
~ Lazylioness17
"One year when I was in elementary, my mom left a comically large piece of paper on the front door for my dad telling him not to forget to wish me a happy birthday."
"Not only did he not wish me a happy birthday, but he somehow didn't see the gigantic sign when he walked in the house from work. So I got to read it when I got home from school."
"Sometimes I think about calling him to check in but then I think of that (and other complete fumbles) and then I just don't."
~ TetonsTeaTin
"When I was in 4th grade, we did a Christmas recital where all the classes sung songs. My mom couldn't make it because she had work so she sent my dad with the camcorder."
"He recorded the wrong kid. Very awkward watching the tape that night."
~ myturtlebitme
The original poster shared their reason for asking his question.
"Wanted to add that I'm a dad of a teen and that motivated me to ask this. The replies are just heartbreaking."
"I'm reading every single reply and I really hope all the dads and parents and basically everyone is learning something."
~ Bluemonday82
"Dad of an almost 4 year old daughter with two older brothers…. I'm scouring this post like there is cash on it somewhere."
~ Feeling_Advantage108
"I'm doing the same thing, stepdad that adores both my boy and girl. Couldn't have kids myself. Searching for gold on this thread."
~ Numbthumbz
And the daughters appreciated it.
"This is healing my younger self—knowing that there are fathers trying to do right by their young girls.
"I'm 25 now and I think if he just would have asked me how I was doing (and meant it) it would have changed me a lot."
~ Loniceraa
"Same. My father was cartoonishly selfish, strict, controlling and mostly only saw me as a pretty, obedient mirror born to reflect his glory. What I thought, felt, liked, or wanted mattered very little and we seldom had what I would call 'real' conversations."
"Reading the posts of all the good fathers in this thread has been wonderful."
"I'm so happy there are tons of little girls out there with fathers who want to know them and see them for who they really are, who want to teach them things and bond with them."
"My father never wanted to get to know the real me, which is a shame because I'm a f*cking delight."
~ insolentpopinjay
As the OP stated, hopefully everyone has used this opportunity to learn something.
Is there anything you would add?
Full disclosure at all times with your significant other, right?
Yeah, good luck with that.
Let's get real—there are things we don't tell our partners for a lot of reasons.
Sometimes you just don't feel like having to explain something that doesn't really affect them.
Sometimes you're protecting them from something that will have a devastating effect on them.
These are probably going to be more that second one...
Reddit user Janine_18 asked:
"What's the one thing you'll never tell your SO?"
Love/Hate Relationship
"She loves her siblings and hates her parents."
"I hate her siblings and love her parents."
"They were very tight with their parents for the first 3 years of our relationship, and in 2017-2018 all hell broke loose so to say. My partner has no personal animus towards her parents, she is however extremely close to her older sibling who has a heap of problems with their parents."
"My partner follows their lead and it guides her own relationship with their parents. And the reason her siblings have huge problems with their parents is that they retired, moved 20(!) whole minutes away from their childhood home and went on a vacation for a month.
"They are apparently 'selfish', 'inconsiderate', and 'don't think of themselves as parents'. This despite the fact that they call and visit for every holiday, birthday, promotion, celebration of any kind. Dog and babysit. Frequently host. Communicate well."
"No the absolute truth is that my partner's siblings are black holes and not great."
"Would 'I radically dislike your one sibling and don't trust the other at all" be a viable middle ground?'."
~ Agreed_fact
Sweet Tooth
"A few years ago, my girlfriend put a candy bowl in our hallway at our apartment for Halloween. She came home that day to discover that nobody took any candy, and she was a little bummed."
"Over the course of that week, I'd take candy out before work or when she was asleep."
"She got so happy that 'the neighbors loved the candy'. She does this every year now, and I have to continuously swipe the candy and pretend it is the neighbors."
"It makes her happy, and I get free candy. Win win."
~ AlecsWebHair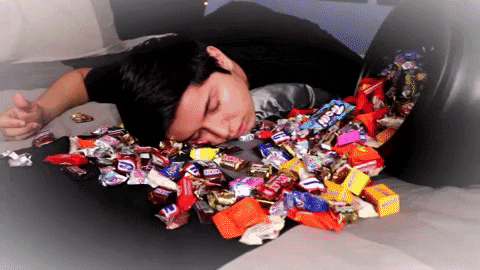 Giphy
In It For the House
"That I know she cheated on me and the only reason I haven't left her is because the mortgage interest rates are a bit high so I can't comfortably buy her half of the equity we have in the house."
"I got a valuation, a mortgage pre-approval, and a lawyer all ready to go... But would only have about $21 per week to spare... I'd be screwed the first time a major appliance or the car breaks down..."
~ H_He_Metals
Mommy Dearest
"That her mother is a bad person in disguise of a caring and beloved figure."
~ Relative_Rich8169
"My pet name for my girlfriend is Bambi."
"She thinks it's because has big brown eyes, but really it's because I want to shoot her mother with a rifle."
~ airblizzard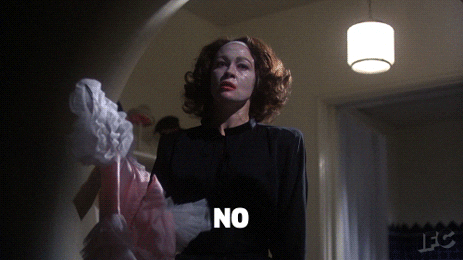 Giphy
"That's my mother in law. For her daughter, she'll do anything... to the point that it's overbearing and controlling and difficult to deal with."
"And for everyone else, she is one of the least empathetic people I've ever met..."
"She CRIED when Rush Limbaugh died, and she literally said the Proud Boys are like the Boy Scouts. But she'll drop $2,000 on Christmas presents for one person like it's nothing, so she thinks she's owed respect and kind words."
"I literally had to tell her at one point, 'If you want me to stop calling you a Nazi, buying me more presents or arguing with me isn't going to do it, you have to stop saying Nazi-friendly sh*t'. But she didn't stop, of course."
"She thought COVID was no big deal until a family member died of it."

"She also makes tons of snide comments about my work. I'm a lawyer in Big Law, I make great money but it's soul sucking and I never wanted to do this forever, I want to work for the government."
"She'll see a postal worker and say 'That'll be you one day, government worker, not a great way to provide for my daughter'."
"Her daughter, my wife, is a DOCTOR who is going to make more than I do no matter what job I work, and she herself is a dentist who worked until her banker husband could retire at the same time as her."
"She talks sh*t about how I made her daughter an atheist (I didn't, she did that on her own), but she herself has NEVER read the Bible and hasn't been to church in 20 years."
"She unironically believes in aliens, Big Foot, and ghosts, and thinks she saw Mother Mary in the sky."
"All the bad things I tend to think about Republicans (they don't care about an issue until it personally affects them, they have no standards except double standards, they use religion as a cudgel but don't actively live a spiritual life, they believe insane sh*t with zero evidence, they're old fashioned and judgy and can't accept that the world is changing around them, etc...) is her to the letter."
~ 2Charming-Fig-2544
Magic the Retirement Fund
"How much my Magic the Gathering collection is worth."
"They'll absolutely try to get me to sell some of it."
"It's my precious."
~ Ganthamus_prime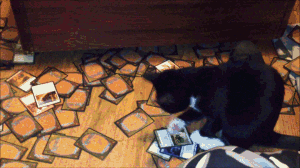 Giphy
First Impressions
"When he and I first met, I was CERTAIN he was gay."
"He is very much NOT gay."
"And he will NEVER know I ever thought this."
~ ShinyIrishNarwhal
No Llama Drama
"When me and my wife first started dating, I had a dumb canvas painting with a llama and rabbit on it that I found at Walmart. I showed it to her and told her how much I loved it just because it was just such a dumb random thing to find."
"For some reason she took that as I love llamas and that they are my favorite animal. So now, every time she sees one or something with a llama on it I see her brighten up to show me and I get excited with her!"
"Llamas are not my favorite animal. Never have been. I don't know how she made this connection, but i will never tell her otherwise because seeing her face light up every time is way better."
~ WhereTheChapstickAt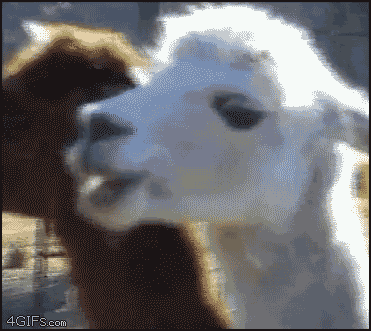 Giphy
Relationship by Google
"I spend a couple hours doing research on how to make relationships work and keep her happy in the long run."
"She thinks I'm this awesome perfect guy but I just do what the internet tells me."
~ BadRobot___
Chemical Warfare
"He thinks I don't fart around him because I'm too shy or polite."
"It's really because they are so bad they could kill a horse."
~ Neonpantsuit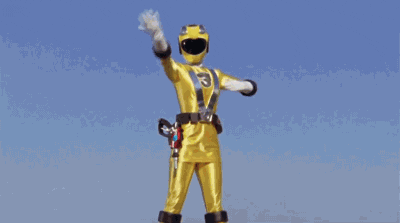 Giphy
Are There Raisins?
"I don't like the potato salad she makes, and she always tries to make it as a treat for me."
"It's my mom's recipe, but doesn't taste like mom's."
~ Bean_Juice_Brew
*yawn* 🥱
"The spot you make me sleep in on the bed is uncomfortable but I lay there because you're comfortable where you are."
~ legacyrisky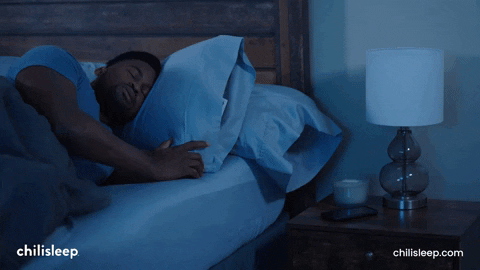 Giphy
Confessions
"We're both in college, and last semester we both had a cold at some point. He had it much, much worse than I did, so I went to class and he skipped."
"Afterwards, I went to his dorm to share notes and take a nap. I was almost asleep, and I'm assuming he thought I was, because I felt him squeeze me and whisper, 'I love you so f**king much'."
"It was the sweetest thing ever and I'm never telling him I know he did that."
~ scorpiomooon
Maybe a Farm Upstate?
"I definitely didn't kill that massive spider, and I have no idea where it went."
~ Cothak88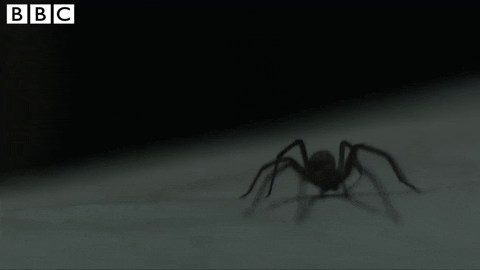 Giphy
So, these weren't too awful, right?
What secrets are you keeping?
We all have that moment where someone we know says something so completely absurd, the only response we think of is 'WTF is wrong with you?'
Sometimes, it's something woefully inaccurate that you can't wrap your head around the fact that someone believes that.
Othertimes, it's something completely offensive and you regret your association with that person.
My college roommate was a girl I knew from my high school. I didn't know her too well, but we had some big things in common, so I figured it'd be fun to live with her.
This girl was half-Korean and talked a lot about racist people. At first, I let her rant, figuring maybe she or someone in her family faced some racism. I faced some myself, and I agreed with most of the things she said about racists. Eventually, however, I realized she was equating the word 'racist' with the word 'white.'
I spoke to her once, telling her she can't use 'racist' and 'white' interchangeably. She agreed to stop doing that, but within a few days, she started doing it again. She was a very bright girl, so I was a little concerned about this, especially since her own dad was white and was possibly the nicest man in the world. Not to mention, this made her and her siblings half-white too. Did that mean they were all half-racist?
I stuck by her for a while, but when she started saying things about what she wanted to do to racist people (once again using the word 'white' instead of 'racist'), I realized I couldn't be around her anymore. She couldn't talk about anything else after a while, and every time she spoke, I wanted to say, 'WTF is wrong with you?'
We did not room together the next year.
Redditors have stories similar to mine (and some even crazier), and they are eager to share.
It all started when a Redditorasked:
"What did the person do/say that made you go "what the f**k is wrong with you?"
How To End A Friendship
"In college I used to kill time between classes hanging out with a guy who was from the same redneck county as myself. We didn't really have much else in common, but he was nice enough and seemed eager to socialize so I figured why not. I wasn't overly social myself and didn't know a whole lot of people."
"One day we decided to go somewhere off-campus, and he drove us. While driving, on an interstate mind you, he proceeds to show me his handgun that he kept in his truck - not in a menacing way, but in a "Ain't that cool?" way."
"I was not immediately frightened, but I respect firearms enough to recognize we are going like 60-70mph on an interstate in daylight, and nothing good can happen in this scenario. I calmly asked him to put it away because I was not comfortable in this situation at all. He then tells me "Oh it's not loaded" and presses the gun to his head before pulling the trigger."
"Thank f**k he was right, but still it was a wild and frightening display of reckless disregard for his own life and mine for that matter in the event that he'd accidentally killed himself while driving us. I didn't hang out with him much after that, certainly didn't get in a car with him."
– omjf23
""It's not loaded" famous last words of many an idiot."
– GloInTheDarkUnicorn
The Worst Kind Of People
"When my dad was in the nursing home, they weren't running certain expenses, like ambulance rides, through his insurance. When I took over his financials, he was tens of thousands in medical debt that shouldn't have ever been charged to him in the first place. He was in numerous collections, and his credit score was tanked."
"When I complained to the nursing home director, he said, "Well, it's not like he's going to be buying a house or a car!" Then he laughed."
"My dad was paralyzed from the waist down and needed lifelong care, so he was never going to leave the nursing home. Even though he was technically correct, I gave him the "WTF is wrong with you look." Then I complained to HIS boss and he got canned a couple a weeks later. My dad's insurance was fixed pretty quick, too."
– MNWNM
""Sorry, what was funny about that? Could you please explain.""
– v3n0mat3
...Seriously?
"MIL told my wife she should divorce me bc I googled whether a lasagna should be covered with foil while cooking."
– Struggle-Silent
"This is my first laugh of the thread lmao wtf."
– koreantrvp
"It actually ruined this entire trip. It was at my BIL's wedding, which was only close family (siblings + parents) and they had the caterer make a lasagna for an evening dinner."
"Father of the bride was gonna pop it in the oven and asked if it should be covered. I googled lasagna cooking instructions and said yes it should be covered and cooked at this temp. MIL said absolutely not!"
"Me and the father of the bride kinda gave each other a look and he covered it. MIL was furious and texted my wife that I was an a hole and she should divorce me before we had kids."
– Struggle-Silent
Hostile Work Environment
"Boss at old job told the team we needed to 'get used to a healthy level of conflict, fear and anxiety in the workplace.' I dipped so fast after that."
– Prestigious-Energy69
"Similarly, a boss told me that I owed him my loyalty because he was paying me."

– Kylearean
How To End A Relationship
"A girl I was with while we were still together just looked at me while I was driving to her house and said." You know I would get over you faster than you'd get over me" I was like …… Tf did you just say?"
– omega91301
"Huh. And just like that I'm over you."
– Pineapple_Spenstar
"Honestly, that would absolutely do it for me. When I was younger, I would be stupid and hurt and argue. I'm past 50 and I got no time for that nonsense."
– Terpsichorean_Wombat
There Are Other Ways To Stave Off Boredom
"I was DD for some buddies who wanted to go to a particular dance club in Baltimore. They're all hammered, it's too loud and we've been there for several hours. Casually an older woman next to me chats me up and notices my eyes are nearly crossing from boredom. I explained what I was doing there and casually (stupidly) mentioned I'm a bit bored. This psycho BITES ME on the chest! Afterward says "Well ya ain't bored now, are ya??""
– Mike7676
"Well, were you bored after that?"

– DontWannaSayMyName
"I must say, I was not!"
– Mike7676
That Goes Both Ways!
"I'm a man who works with kids, and when I started this job, I was talking to one of my old coworkers about how every once in a while I'll get weird looks for being a man working with kids and my coworker said I deserved it because some men can't be trusted with kids. I was shocked and she went on to say that I did it to myself and deserve to be questioned about it. I immediately stopped talking to her."
– Dolhedew
"What? What in the actual f**k? Doesn't she know there are women who can't be trusted with kids?"
– Anonymoosehead123
That Escalated Quickly
"The lady that accused my kids of cutting the line. (They hadn't, I was watching). When I went to ask her what was wrong, she told me to go back to my own country with that sh*t. (I was born in Massachusetts.)"
"The line was to pet dogs at a Renaissance Fair."
– pasafa
Everything All At Once
"While alone with a coworker, he told me that "women in the work place will lead to the decay of the fabric of society" to me. A woman. He also asked me out, got an attitude when I didn't say yes and continues to walk around with huge incel energy. He always complains that he has no one to go home to yet refuses to look at himself as a possible reason."
– Nopeferatu31
"Sounds like they should learn something from the phrase, "if you meet one a**hole, they're the a**hole. If everyone you meet is an a**hole, you're the a**hole.""
– tmpope123
Ouch!
"I told a coworker my wife had died."
"Her response: "You're one of those bald middle aged guys with a dead wife.""
"Me: "Yeah.""
– WalrusCello
"I want to think this was a wholesome thought that came out wrong. An awkward attempt at dark humor."
– ThisUsernameIsTook
*Cringing*
"Had an otherwise normal co-worker who was completely convinced windmills will cause the earth to stop spinning."
– Shadowmant
"WINDMILLS DO NOT WORK THAT WAY! GOOD NIGHT!"
– Torvaun
These are all crazy 'WTF is wrong with you' stories, but that last one blew my mind in 'how is it possible people think that could be true' sort of way!
One of the possible wonders of adulthood is home ownership. But homes come with so many things that can break.
And the last thing you want is a nonfunctioning furnace when temperatures dip below zero or no water when you're covered in dirt and grime.
That's what routine maintenance is for—to make sure things work when you need them.
Reddit user drop_user_table asked:
"What is a home maintenance task most homeowners are probably not doing but should?"
Dryer Vents
"You know the exhaust from your dryer that vents outside."
"Pull the vent off, take a dry vac and vacuum the lint out of there."
"You'll be surprised."
~ wm313
"Cuts down on dryer fires."
"There are a shocking number of dryer fires!"
~ AgedAccountant
There are TikTok and YouTube channels of just people cleaning dryer vents and dryer hoses.
Carbon Monoxide Detector
"Not sure I'd call it 'maintenance' but installing a carbon monoxide detector is a good idea."
"You can get ones that just sit on a shelf somewhere."
~ jayhitter
"A $20 carbon monoxide detector saved my life. We put them in when we moved in, the previous owners didn't have any."
"A year later it went off, hot water tank malfunctioned and dumped gas into the basement. The firefighters confirmed the levels in the house would have killed us."
"It's surprising how quick the gas can get through your house. A family of 6 lived there before us."
~ _northernlights
Smoke detectors have become common in homes, but carbon monoxide awareness isn't quite there yet.
Baseboards
"I worked with a lady who once told me (when I asked if she had plans for the weekend), 'Well, it is the first of the month, so it is time to wash the baseboards'."
"In my house, they only get washed if something spills in them, we are painting, or we are getting ready to sell the house."
~ TroubledWaterBridge
Washing baseboards monthly might be excessive, but you should dust, mop or vacuum them when you do the rest of the room to keep dust and allergens down.
Water Valve
"Turn the main valve for your water off and on once or twice a year."
"If you do not, eventually it will corrode and stick and when you have a major leak you will not be able to shut the water off."
~ spider0804
"Only do this with hardware stores open in the event it actually is defective and in need of replacement because consequences."
~ stuffedbipolarbear
Locate your main water shut-off BEFORE you need it in an emergency situation. This can be especially useful during cold weather since in-home plumbing can freeze.
Roof Vents
"Caulking around your roof vents every 3-5 years. That stuff deteriorates and it WILL leak."
"I can't count the number of homes I've seen with interior water damage as a result of deteriorated sealant around the roof vents."
~ mrclean18
How to create a watertight seal around a vent pipe.
Gutter Clogs
"Cleaning the gutters."
~ CheezeMaGeeze69
"My husband goes up with a leaf blower and blows them all out. So much easier, but much, much messier."
~ Discopants13
Leaf blowers make the job quick and easy.
Working Fire Extinguisher
"Having FIRE EXTINGUISHERS on hand and turning them upside down to prevent settling."
~ CochinealPink
"Minimum once a year. My company does fire extinguisher inspections."
"An annual inspection for a fire extinguisher is turning it upside down for a few seconds and then removing the hose and checking for obstructions/debris."
~ SgtGo
Routine inspections of your fire extinguisher will ensure it works when you need it.
Dishwasher Filter
"Clean out the filters/traps in your dishwasher."
~ comfortableydumb
"This is one I truly didn't know. First time homeowner and didn't know about that until about 3 years into owning the house."
"Apparently the previous owner didn't know anything about it so that first cleaning was a doozy."
~ Deltas111213
Cleaning your dishwasher improves efficiency.
Hot Water On Tap
"Drain hot water tank and check anode rods if you've got an electric unit."
~ 0net
"We replaced a rod a couple of years ago. That thing was scary looking!"
"The couple we bought our house from apparently did no routine maintenance, so we've had to do almost everything listed in this post."
~ evileen99
Replacing a water heater anode rod extends the life of the tank.
There are a lot of things to add to the to-do list here.
Is there anything else you'd add?