That Time I Quit On The Spot
Imagine starting a new job and learning that the uniform was chaps and a thong, or that the company had just fired most of the staff and you were hired to do the work of three people. These Redditors shared their horror stories of the moment they decided to walk off the job. What would it take for you to do the same?
Reddit user Deviant55-11 asked: 'What's really dangerous but everyone treats it like it's safe?'
There are things on Earth that are clearly dangerous: flash floods, wildfires, tornados, hurricanes, Australia...
But there are also things that people think are completely safe that can be deadly.
Sometimes it's because of the appearance of the dangerous thing. Humans tend to trust cute and cuddly looking fauna and beautiful flora.
Looks can be deceiving though.
Reddit user Deviant55-11 asked:
"What's really dangerous but everyone treats it like it's safe?"
Stress
"Way too many people have physical issues/injuries due to stress."
"One of my mates, who I went to the gym with, thought he had a lower back injury. Went to several doctors to get it checked, medication, massages, kinesiotherapy, etc..."
"Not one of them mentioned stress."
"He went on a 2 week holiday with his girlfriend this summer, did f'k all and no worries other than making it in time for their dinner reservations. And he's completely fine now."
~ Psychological_Bar855
The Great Outdoors
"I get a lot of tourists in my area trying to casually summit the local 14,000ft mountain in sandals."
"Some weeks in the summer are absolutely nuts for SAR (search and rescue) and the emergency room staff."
"It's frankly disturbing how common this kind of interaction is."
"But a lot of people don't have the exposure to nature to really understand that the elements can and will endanger you at the drop of a hat."
~ pas-mal-
"Was snowshoeing down a mountain near dusk fully equipped and with emergency gear."
"A family of four with teens was walking up in light jackets and jeans. No hats. There was one backpack present that looked pretty empty. No one had water bottles."
"My snowshoe partner and I both looked at each other wide eyed."
~ TwoIdleHands
Home Sweet Home
"Household every day cleaning chemicals."
~ nocap9494
"Especially if you mix them to make a 'better, stronger' cleaner."
~ GoldwingGranny
"I've worked years in janitorial, and my tip is never mix bleach with ANYTHING, including urine since it has ammonia and will create a toxic gas."
"Honestly never mix anything without doing research first, we all have phones, look it up dammit!"
~ that0neGuy65
Bacteria
"Infections. Every person reacts differently to them. Don't assume you are the average."
~ ntfashionable2loveme
"Sepsis is no joke."
~ Limp-Bullfrog-3483
"Met a woman and her husband in 2018 at a show, nice people. Few months later she messaged our group chat and her husband had died of sepsis."
"He'd been sick but refused to go to the hospital because of expenses. In the end, he lost his life trying to save money."
"He was only in his early 30's too."
~ Jessiefrance89
Compressed Air
"I was once putting air in a car tire while on a road trip with a friend. After filling the last tire I handed him the tube and started screwing on the cap."
"For some dumb reason, he thought it would be funny to stick the air tube in my ear and turn it on."
"I couldn't hear out of that ear for like 20 minutes and it hurt so f'king much. I probably should have gone to the hospital but the pain went away almost instantly and my hearing came back so I just didn't go."
~ PeacefulPleasure7
Tires
"When I was in school for underwater welding, there were air compressors and tanks all over the place."
"One day we heard a huge explosion and my immediate assumption was that one of the tanks blew up (I served as an infantryman in the Army and did a tour in Afghanistan, I heard more than my fair share of explosions), my buddy and I ran outside to see if anyone needed help, and it turns out someone overfilled the tire on a wheelbarrow and it blew up."
"I was amazed at the volume."
~ Dwayne_Gertzky
"Yeah, tires are terrifying things."
"People don't realize that PSI means how much pressure is in it PER SQUARE INCH. So something that's 20in.sq. in surface area at 100psi is holding back 2000 lbs of f'k you."
"I mean, there's enough energy in there that they are like a small bomb."
~ viperfan7
"Mythbusters did this one and the force was enough to decapitate the ballistics dummy."
~ jacksclevername
"I was on an L.A. freeway when a semi-truck tire blew. It sounded like a bomb and it made my Dodge Durango rock to the side."
"I didn't go on two wheels but for a second I thought it might. It was two lanes over and about 25 feet ahead."
~ ColossusOfChoads
Trampolines
"Bruised my ribs from jumping on a trampoline as a kid and getting launched off of it by a weight imbalance from 2 friends who were also jumping on it with me."
"That literally knocked the air out of me when I hit the ground and I thought I was gonna die because I couldn't breathe."
"I still have stiffness in that side of my ribcage, I can't bend over all the way sideways on that side like I can on the other. I haven't been on a trampoline since."
~ a_loveable_bunny
"My 9 year old son was in a trampoline playing 'ring around the rosy' with his older brother and a friend. The safety zipper was left open. When they all let go, my son flew backwards out of the open zipper and landed on his head."
"He was rushed to the ER and began seizing as my wife carried him in (we had a newborn so I was stuck home until a neighbor could get over and watch him)."
"While we're in the trauma room, as the doctor is examining the open wound on his head, he finds this bloody fibrous almond sized thing in his head."
"Turns out the palm trees above the tramp dropped fruit, and after the birds/rodents get to it, the pit is left behind. His head impacted directly on the palm nut, cracking his skull and causing a brain bleed."
"He had emergency brain surgery to stop the bleed, and ended up with a small plate in his head."
"We were very lucky—injury was to his occipital lobe, and they only had to zap about a pea-sized piece of his brain. Worst case his peripheral vision may have been slightly impacted."
"Little man made a full recovery."
~ MickeysAndNightTrain
Hair
"Long hair around pulleys and belts."
"There's a YouTube channel where two young ladies are working around a sawmill with long hair, and I can't count how many times people have begged them in the comments to tuck their hair up."
"They don't."
~ VSM1951AG
"In 11th grade I had hair down to my butt & was weirdly pretty good at working the horizontal lathe at my school. Tons of rotating parts, it's used to cut & shave down pieces of metal."
"I had my hair in a pony tail instead of a bun & I thought someone was pulling my hair & then my head slammed down to the machine & within like three seconds my hand broke cuz I put my hand in to save my hair."
"My classmate pulled the plug on the machine & saved my life!"
~ sopooohia
Wildlife
"I was in Thailand when a 30 year old got bitten by a monkey. Her complaint? No one had warned her not to pet the monkeys. Honest to God."
~ happyele
"Monkeys are some of the most terrifying animals, because they are like humans without the layer of civility and twice as strong."
"They seem to be intentionally mean sometimes, like they understand they are causing pain and it excites them."
"Sure a cougar or a bear will run you down and kill you if you trespass in their territory/mess with their kids or they are extremely hungry, but a monkey will leap from a tree and rip your face off like a left for dead Jockey just to make their friends laugh."
~ mooimafish33
"Seems like every year in the US someone decides to pet a Bison or a bear while in a national park... doesn't usually end well for them."
~ Kooky_Ad_5139
"I can see wanting to pet a bison or bear before the trip and haven't seen either in real life."
"But to look at a 2400lb bison and think to yourself 'let's go mess with that' is just stupid."
~ iwannagohome49
"Was at Yellowstone a while back and hiked a short, hilly mile-long loop trail. On the way back down, a herd of bison ambled across the trail, cutting us off from the parking lot below."
"The herd was fairly strung out and was in no hurry, so we moved well away and watched them pass. In the parking lot we could see a ranger watching us."
"When the herd had passed, we finished the trail and met the ranger. He said that he was watching us to make sure we didn't do anything ill-advised, like approach the herd."
"I asked 'Are people really that stupid that they'd just walk up to a bison?' He just sighed and said 'You have no idea'."
~ Von_Moistus
There are hidden dangers all around us.
Be alert, be informed and be smart.
It can save your life.
There are a lot of sayings about human nature that address bad behavior in a relationship.
One such idiom is "a leopard can't change its spots." Another is "once a cheater, always a cheater."
But is that really accurate?
Can a significant other cheat just once and never again? And even if they can, is the relationship ever truly healed?
Reddit user Menezeris3029 asked:
"People who have stayed in a relationship after their partner cheated. How was it like after?"
Projecting And Gaslighting
"It was super short-lived because of the hardcore projecting."
"Because she cheated, she assumed that I was going to cheat with all my women friends. She became super controlling and didn't want me to have any women friends."
"I ended up leaving because my friendships were more important than a broken relationship."
~ Ookimow
"It's in fact so common that people who baselessly accuse others of cheating are almost always cheating and projecting it on their partner."
"Every time I had been cheated on, this is the trigger that made me realize it was going on in the first place and was easily able to find proof."
"They out themselves."
~ PsionicKitten
"My ex husband tried to get me to go to therapy. And don't get me wrong, I needed it and should have gone, to get the self-worth to leave his a**."
"But my point was, if you won't stop cheating on me why waste money on therapy lmao‽‽ It's like sitting in the ER while someone is stabbing you in the back."
"He swore on everything we had he wasn't cheating on me again."
"Yeah…..he was the whole time."
~ WillBsGirl
Regrets, I Have A Few
"I really truly believed I would rise from it and forgive him, get over it, and come out of it stronger."
"It was never the same. I lost that trust and I couldn't get it back. And eventually, I stopped caring to want it back."
"It was a 7 year relationship & although I don't regret it, I sometimes wish I knew to walk out sooner."
"But it made me realize what I really deserve and it led me to the forever man in my life who treats me so well and loves me and honours our commitment."
~ backandforthlosing
"This got me in my soul!"
"My soon to be ex is not violent, he's grown into a lovely man, just not the one for me after what happened."
"I've just cracked my early 30s so I'm calling this my quarter life crisis and moving on...a lot of those things you have said resonated so much!"
~ Puzzleheaded-Ad-9724
"Reasons for not leaving—Fear, isolation, guilt, not wanting to hurt the person you love most in the world, even though they hurt you. Not wanting to lose them."
"It's hard to let them go, because you have to let go of a part of yourself too and the life you thought you were building together. It is so hard to accept that it was all just an illusion."
"After some time passes, you try to put what happened at the back of your mind as a survival mechanism, and then your partner assumes that you have forgiven them because you no longer appear to be preoccupied with it."
"Sex also complicates things because some cheaters think that resuming sex equals their partner has moved on and are not upset any longer."
"You keep quiet and bottle up emotions to keep the peace, but at a severe detriment to your mental health and well being."
"This is where I am currently with my relationship. I am just trying to get through one day at a time until I gather enough strength to move forward."
"I too hope to wake up one day and say, 'FUK THIS!' I have known about the infidelity since 2021."
~ lunarmantra
Never The Same
"Happened in 2010, part of a mental breakdown on their side. Stood by and watched my world fall apart with a young child to look after."
"I believe in the vows I took when I got married, especially in sickness & in health. 13 years later, still married, perhaps stronger than ever but it still hurts."
"The pain numbs down over time from a glowing ball the size of the sun to a little pin prick of light but it still burns."
"I'm glad we stayed together, child is now a happy and rounded young lady—enjoying the world and her life ahead of her."
"We are now 26 years together so if any of you are reading this, good can come from bad, life does go on, listen to your heart but don't ever get mugged off."
~ oldskoolplayaR1
"Caught her in an 'emotional' affair early on in our relationship."
"Both her and him told me it was a mistake and he apologized and told me it was over."
"I believed it all."
"However I will admit that it bubbled up during arguments over other issues because of how betrayed I felt."
"It weighed on me to the point where she told me I needed to see a therapist to get over it. I went to 3 of them over a period of the next 4 years."
"We went as a couple maybe a year after that."
"Flash forward another 2 years…I found the texts and pics."
"It never ended and it only grew. The entire time she told me to get counseling. The entire time we were in counseling together."
"The entire time I worked 2 jobs and 7 days a week because she lost her job and took a year off and I picked up the slack."
"You do not recover."
~ justaguylookinghappy
Tick, Tick, Tick...
"A ticking time bomb."
~ Ratakoa
"Yep. We spent a year trying to recover, then had 2 good years..."
"Then he cheated again... I think in the back of my mind I was just waiting the whole time for it to happen again."
~ naturally_eva
"This! Every single day, this is what's in the back of my mind and yup, waiting for it to happen again and hoping, at the same time, that it won't."
~ ahuh_itzme
"Ex wife was the same. We tried again, but she just had to get back in contact with him… lasted ten months, but only eight before she'd started seeing him again."
"It was a 12 year relationship for us, with most of that married. I don't think she actually stopped seeing him really, looking back."
"When I started seeing a new girl, my ex wife tried to seduce me! Erm, no."
~ CabinetOk4838
"Shoot, mine never even stopped seeing the other guy. She swore up and down she wanted to stay together and it was all a mistake—so I laid out some very simple rules for moving forward, starting with no more contact with the guy."
"She never stopped."
"To this day I dont know what she was thinking. She just kept on trying to see us both. This was a 10 year marriage with kids, too."
"About a year into the divorce, she straight up moved 500 miles away (by herself), became a drug addict, and her entire life fell apart. Got arrested for felony drug possession etc..."
"Most bizarre complete self destruction I've ever seen in real life."
~ alonjar
If They'll Cheat With You...
"One of my buddies dated a girl once that cheated to be with him. Then after awhile she cheated on him too."
"He was so shocked."
"But I was like, bro, she cheated on someone to get with you. Her cheating on you to get with someone else shouldn't be a surprise."
~ travworld
The Other Side
"That's not always true. I cheated once. It destroyed the person I love, and it sent me into a 2 year spiral of depression and anxiety that I had to be hospitalized for twice."
"I'll NEVER, EVER make that mistake again. People can learn from their past mistakes."
"That being said, 'once a cheater, always a cheater' is true more often than it isn't - and that's quite sad."
"I just won't be one ever again. Absolutely not worth ANY of it."
~ reflUX_cAtalyst
The decision to stay with someone who has broken your trust is an individual one.
Unfortunately, it doesn't seem like there are many happy endings for couples after one partner cheats.
When I was in college, my friends and I went to Starbucks one December night. We had just taken the hardest of our finals and knew we did a terrible job and decided to go to Starbucks to cheer ourselves up.
One of my friends ordered a latte while my other friend and I ordered frappuccinos. The barista got super offended that we would have the audacity to order cold drinks on a cold night. She told us we should be ashamed of ourselves for making her make cold drinks on a cold night. Seriously!
I almost changed my order, but luckily, another barista came over to take care of us. As she put in our orders, she said the original barista we dealt with always judged people's orders and we should just ignore her.
This wasn't the last time we were judged by this barista, but we learned to ignore her opinions.
She is not the only person to get offended by something ridiculous or completely inoffensive. Redditors know this all to well and are eager to share their stories.
It all started when Redditor AdRealistic878 asked:
"What is the most ridiculous thing you've seen someone get offended by?"
A Greeting Is A Greeting...Or Not
"I had a boss get mad at me because when she said "Good morning" I responded with "Hello.""
"She got in my face and said "No.... I said 'Good morning'. Say it back.'"
"I didn't stay there long lol"
– isabelstclairs
"This reminds me of a time I was riding my bike early one morning. I was going up a steep hill, breathing hard, and a jogger running past me down the hill called out "good morning". I just nodded in their direction and continued my slog."
"The jogger stopped and yelled "hey, I said good morning!" I still can't understand the sense of entitlement, that somehow I owe them a verbal return of their greeting despite the obvious circumstances."
– FrightenedOfSpoons
"This reminds me of the first time I went backpacking. I was going up a steep subalpine mountain side on a trail that was basically a ladder made of rocks. I was breathing hard. Two men were coming down and gave a cheery "hello". I said "hi" all redfaced and out of breath. One of them looked so offended."
– GogoYubari92
Not My Fault!
"When I worked at McDonald's they discontinued the smartie McFlurry for a short time. When explaining to anyone who ordered one, you'd have thought I threatened their family or something with how offended people were."
– SarcastiKatt
Speak My Language
"I've seen people get very offended by a South Welsh accent. Accusing people of being racist and faking Indian accents when they're just speaking in their native accent."
"The internet is wild."
– Broshida
Freedom Of Speech?
"I was out for lunch with a colleague at a local pub and we were discussing a news story from the morning about a bus crash."
"A woman on a nearby table took great offence to this and stormed over to us and demanded we stop talking about it in public."
"We both just stared at her, not entirely sure if she was serious."
"She was."
"We carried on discussing it and she flounced out."
– ASK_IF_IM_PENGUIN
Just Trying To Help
"I politely and quietly told a woman on line at the pharmacy that the price tag was still hanging on her jacket sleeve. She went on a long loud rant about my bad behavior."
– VosTutZich
"This is why mom taught me Don't talk to strangers."
– UnicornSlayer5000
Spoilers
"I got yelled at for 'spoiling' the Tudors. Like my god."
– altdultosaurs
"Imagine being that uneducated that you think someone is "spoiling" the Tudors."
– narniasreal
"Making a joke about Ann Boleyn. Apparently, it was too soon."
"I wish I were joking."
– LadyoftheHounds
"Woah, people are still losing their head over it?"
– SpittinImageofLlama
This Is Nuts!
"Not me, but the Korean Nut Rage incident. The Vice President of Korean Air (daughter of the CEO) was in first class and got furious that she was served nuts (like the peanuts you get on a flight) in a packaged bag rather than a wooden bowl. She made the captain kneel and beg for forgiveness and hit him, then forced the plane to return to the gate since she'd just fired the captain. Crazy stuff."
– FancifulPeaches
Well, Obviously!
"Me growing a beard. According to my brother's mother-in-law, only junkies grow beards, and that's so they can hide their drugs in it. I kid you not!"
– Grunthos_Flatulent
Watch Out!
"I was standing with my trolley waiting & had a lady freak out "You're going to hit my son!". I wasn't even moving so it was a huge overreaction, but I understood that her small son may be hidden from my view behind the trolley & she was making sure he doesn't get hit when I do move whilst not realising he's there."
"I looked for him but couldn't see anything. She continued to freak out at me "Don't hit my son!" & physically restraining my trolley which is not moving."
"It turned out she meant the adult male next to her scanning things at the self scan till. I wasn't going to hit him anymore than any fully grown adult in the supermarket."
– stowberry
Don't Lose Your Hair!
"My kid has very curly hair. When said kid was about three years old, a random woman started berating me in public because my kid's hair was curly. She was convinced I'd had it permed, and how horrible to do that to an innocent 3 year old. I was the worst parent ever. Apparently she'd never seen someone with naturally curly hair before?!"
– Frozen_Feet
Stay Seated
"Being offered a seat on a crowded subway. I offered a woman who was 30 years older than i was my seat . She flew into a tirade yelling nonsense."
– rayneglyons
Talk About An Overreaction!
"I'm a Vet Tech, and people will LOSE THEIR SHIT if you misgender their pets. Jesus Christ. 🤦🏻 The folks who get the most offended are:"
"1. The ones who have chosen to name their male dogs a classically effeminate name."
"2. The ones who have chosen to name their female dogs a classically masculine name."
"Had a guy walk into our animal hospital with his Briard a few weeks ago. Wasn't a known client/patient, so we asked what the dog's name was. He responded with "Joy." Kept talking to the guy about our services when Joy put their paws up on the counter to look at us. I said, "do you have a question, sweet girl?" Dude recoiled like I'd just uppercut his dog through the ceiling and roars, "HE'S a BOY" before dragging the dog out the door in a huff."
– ItsStrib1978
Taylor Swift was right: You need to calm down!
Trust is key to any relationship, whether it's romantic, platonic or even just professional.
But does establishing and maintaining trust require full disclosure at all times?
In professional and platonic relationships, some mystery is understandable. Your friends and especially your coworkers don't need to be all up in your personal life.
But what about a significant other? Is there ever a reason to keep secrets from your sig-o?
Reddit user _Brunonono_ asked:
"What's something you can't tell your partner for fear of upsetting them?'
No Malice Intended
"The first piece of jewelery I bought my wife was a necklace. We went on holiday and she lost it."
"I said I would replace it but it wasn't the same, she was upset that she'd lost it for sentimental reasons."
"I emailed the hotel and of course they hadn't found it. So I bought a replacement and told my wife they found it."
~ EnzokuhleLesedi
"My wife has a beautiful heart."
"I jokingly call her a Disney princess because any animal that she comes across she has to talk to, and greet. She has cried by seeing a dead raccoon on the side of the road before."
"At the time, I was working day shift and she was working a swing shift."
"I had a busy day, but I saw she sent me some pictures of a young doe that was eating in our front yard. She seemed thrilled."
"I came home and saw the same deer!"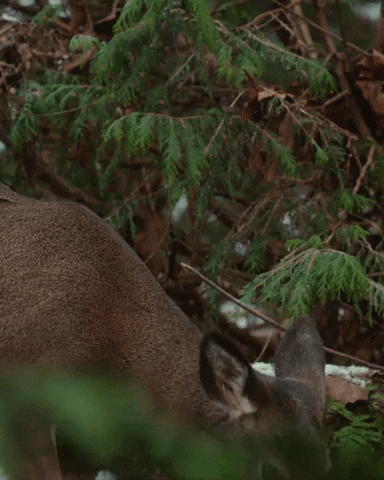 Giphy
"Dead."
"On my god damned porch."

"I felt like I started to hear 'the first 48' theme playing as I realized I have six hours to get rid of this thing before my wife gets home and her world is shattered.
"I call my local city authorities thinking they wouldn't want a dead animal in the middle of town. Turns out, they couldn't care less."
"I called some local raptor shelters to see if they could take a stat donation but it turns out the dead deer business is booming and they didn't have a need for donations at this time, especially in the next 6 hours."
"Frustrated, I call my dad to vent and get advice on what to do."
"His response is only a 'Hold on bud, I'll be there in 15 minutes'."
"I go back inside to take care of the dogs and within the next 15 minutes I see me dad back his huge truck into my back yard, has the tail gait down and is knocking on my door with a pair of nitrile gloves on and another pair in hand for me."
"It was starting to get dark out, but we had that thing loaded up and found a special place to, uh... dispose' of it. We made it back with 20 minutes to spare before my wife got home."
"I haven't told my wife because I think it would either break her heart, or creep her out at how efficiently my dad can dump a body."
"Anyway, wifey thinks her deer friend is alive and well, and totally not at the bottom of a ravine."
~ EliseoJan
Oops!
"The remote didn't disappear."
"I accidentally put it through the washing machine and destoreyed it and threw it out in a panic."
~ NinaBen63
"It was me who cooked with oil and didn't clean the spatters off the stovetop… not the cat."
~ Poorly-Drawn-Beagle
"I'm impressed your cat can cook."
~ Antillaa
"Well, nothing fancy, not what you'd call a feast."
~ Poorly-Drawn-Beagle
"Just a meowdest meal then."
~ Grunthos_Flatulent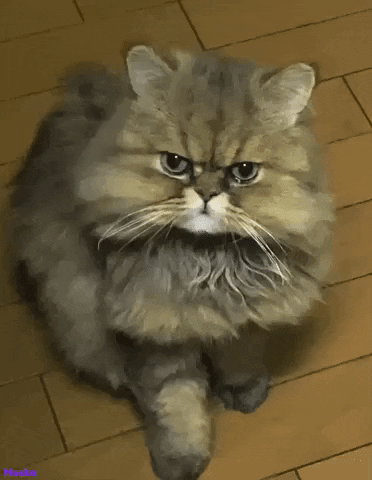 Giphy
Better Left Unsaid
"That she is wayyy more like her mom and sisters than she likes to think."
~ Famannot34
"Could be worse ... my partner is becoming more and more like MY mother than she would like to think!"
~ DeeDee_Z
"That's definitely one to keep to yourself."
"Forever."
~ msjammies73
"I hate your mom and I'm a little afraid you're going to turn into her, both physically and personality wise."
"Especially since your dad keeps talking about how you have your mom's whole face and personality from back when they first got together."
~ midnightsonofabitch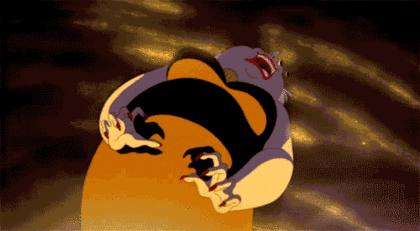 Giphy
"I would like to go somewhere and be alone for a few weeks."
"I love them so much but I have never been on my own in my life and I would like to try it for a minute."
~ PeacefulWarCat
"I daydream/wonder what it would be like to live completely alone."
"How I wouldn't have to compromise."
~ TA_MHGal
"Lord. I always thought when I met the right one I wouldn't mind sharing my space."
"I'm a loner by nature."
~ illustriousocelot_
"I only put spiders outside when she sees them."
"If they're only noticed by me I let them continue hunting bugs, sometimes with a few soft words of encouragement."
"You're doing a great job, little guy."
~ c7hu1hu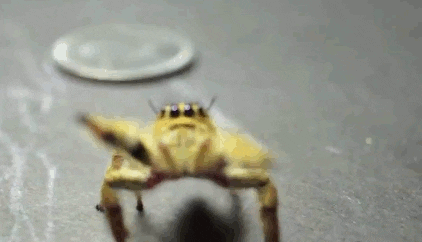 Giphy
"She is using words incorrectly."
"She has a half dozen she routinely misuses and does not want to hear it. Example: The middle of the road is the median, not the medium."
"Drives me insane."
"Married 20+ years. Some things you let go."
"I even tried repeating it back to her in the conversation properly to avoid the conflict. Still doesn't work."
"What is surprising is she easily reads a couple of books per month and is super bright. She just has words that somehow got stuck in her vocabulary along the way."
~ Caspers_Shadow
Is Manipulation So Bad?
"I wanted my husband to quit wearing denim shorts because they made him look old. He had gained a bit of weight, so I kept buying his jorts in his old size 34 and I bought khaki shorts in a 38."
"He will never read a label for any reason. He would put on the jorts and then lay on the bed and lift and spread his legs to stretch out the shorts a bit."
"He blew out the back seam of two pairs in the same day, then ended up putting on the khaki shorts."
"Since then, almost 20 years, he has insisted that khaki shorts are made better and fit more comfortably than denim shorts of the same size."
~ fire_thorn
Hiding In Plain Sight
"Not me but my parents. If my mom wants to hide literally anything from my dad, no matter what it is, she just puts it somewhere where he would have to bend over to see it."
"Doesn't matter if it's something like a package of oreos, if my dad has to bend over to find it he's never going to find it. I've tested it with my own snacks when I was still living with them to confirm it works.
"He'd be mad if he knew how many snacks we'd hidden from him simply because he doesn't bend over low enough to see it in the cabinet."
~ WonderfulFennels
"This is rather hilarious. Not quite what I was thinking of, but hilarious."
~ OP _Brunonono_
"Headline: Man Starves To Death In Home: Couldn't Find Food at Knee Height"
~ Papancasudani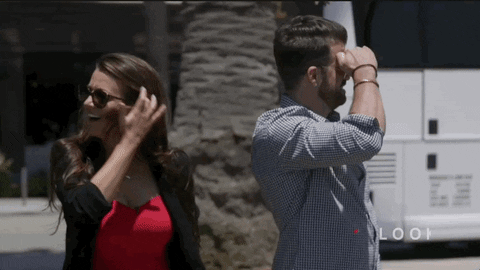 Giphy
Might Be Time To Speak Up
"I am tired in my soul."
"I carry the mental load, do 99% of the domestic chores, do the meal planning, grocery shopping, and cooking. I'm the breadwinner and also the one responsible for our finances."
"I'm tired in my heart and soul. You agree when we talk about our future but there's no execution on your end."
"You see my frustrations and you think it's postpartum depression but it's you, not the kiddos. I've been doing the therapy and the Zoloft. Why aren't you?"
~ Beagle_Gal
In almost every case, Redditors' biggest concern was their partner's feelings.
Except for those snacks.
Hopefully they put a few snacks in dad's line of sight.