What is it that makes people confess their deepest, darkest sins to millions of strangers on Reddit? While we may not know the answer, we do know that the following confessions run the gamut from funny to salacious to nasty nightmare fuel. In fact, you might want an Ouija board to send some of these skeletons back to the closets from whence they came.
"Reddit user Jarvis_Strife asked: 'What turned out to be A LOT more expensive than you anticipated?'"
It feels like everything under the sun is expensive these days.
So maybe when we look at price tags, we're just having a little financial PTSD.
Some items and services that were once doable have turned into a years-long savings plan.
Like where do the cable and internet people get these price points?
Especially for their "services."
Please.
Redditor Jarvis_Strife wanted to hear about the times the price tag left people a little shook, so they asked:
"What turned out to be A LOT more expensive than you anticipated?"
Used cars.
HOLY MOTHER OF GOD?!
How does a 20 year old car with 250,000 miles on it cost THOUSANDS of dollars?!
MADNESS!
Open Wide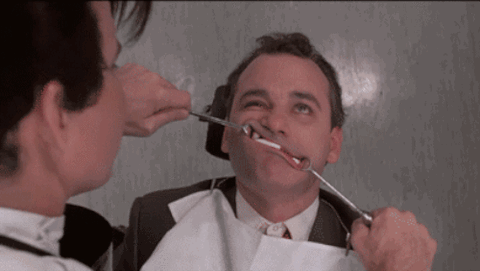 Dentist GIF
Giphy
"Root canal with a crown. I understand now why a lot of people just get the tooth pulled."
Bitey_the_opossum
"Dental insurance barely covering anything is crazy to me. It's extremely important to keep teeth healthy, being that an infection can kill you, so you think it would be covered under preventative care, but nope."
Jamie9712
​The Usual
"Car repairs."
BlackLesbianTroll
"My usual shop tried to charge us $700 for a coolant flush, engine air filter, battery, and spark plugs. I did all of it but the spark plugs myself in an hour for about $120. I have started doing my own oil changes and it's about 50% cheaper. It's crazy how much places by me charge for cheap and easy stuff."
gaybatman75-6
"The fact that every service ends up being an extra $100+ is frustrating sometimes too 😮💨."
-Tired_Phoenix-
Flooring
"Rugs. Biggest shock when I got my own place."
spnginger3
"One of those things I can't believe people pay full price for. Those things are like 85% margin if you buy them from retail. Find a local auction website and search through it to find a rug distribution center that usually does quarterly (or so) liquidations at auction. You can get thousands of dollars in rugs for a couple hundred bucks."
FairState612
Window Dressing
"When I bought my first house about 5 years ago it was a new build, as such it had no blinds or curtains etc. I'm a blinds guy so we got a company Dunelm Mill to make us measure blinds for the whole house. It was a couple thousand pounds but we had allowed for it when buying."
"The blinds ended up being a little delayed, not a crazy amount but a bit of a frustrating amount - maybe 2 months or so. They straight up gave them to us (and still fitted them for us) literally for free, and they had given us a temporary more basic blind for our bedroom in the meantime!"
jw205
Why so much?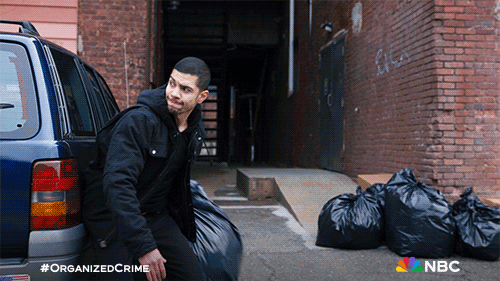 Angry Organized Crime GIF by Law & Order
Giphy
"Kitchen garbage can. Why are they $50+!?"
redheadscorp
"Man mine was double that! Options are apparently either a five-dollar plastic bin with no lid that is borderline useless or a $100+ Ferrari trash can. I just wanted one with a lid and a foot pedal to open it."
BellicosePost
Seriously garbage bag prices have gotten out of control.
There has to be a better way to sell this product.
Get Another Quote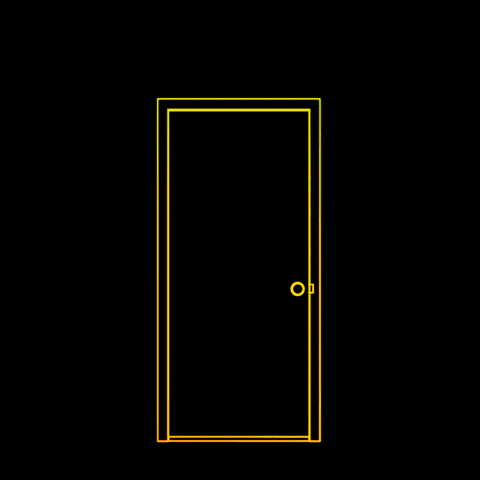 Doors Doorways GIF by Joe Merrell
Giphy
"I had someone come out to the house and he quoted me almost $20k to replace four doors. I passed."
stoneman9284
"I'd get another quote. I spent $1,500 to have an exterior door replaced last year. I had quotes come in from $1,500 to $7,500 for the same scope of work."
Milehighcarson
In the dirt
"Landscaping. Even by yourself."
alwaysyardening
"There's that saying 'cheap as dirt' but soil/dirt is expensive AF."
notjanelane
"Getting quotes on having some landscaping done and wow... it is insane. Four quotes ranged from $1500 to $8500 for the same work. To the point where I called the $1500 and told them maybe I forgot to include stuff because their quote was so much lower. LOL!"
Miserable_Emu5191
"Landscaper quoted us $20k to re-rock flower beds that already had [some] rock in them. We were getting more of the same rock to just freshen it up. I laughed them out of my house. We did it ourselves... very. very. slowly. And very painfully. Still spent $12k after everything was done."
thatChickinBFE
Chronic
"Being sick/chronic illnesses/becoming disabled. Everyone thinks that having a chronic illness or becoming disabled is a great excuse to sit at home and watch TV all day. The constant doctor visits, surgeries, prescriptions, medical devices, and therapies add up to thousands a year."
"And the more you make the more you spend, when I could still manage to work I'd pay for or buy any type of treatment or device I could that promised some relief. $100 massages every week? Ok fancy chiropractor at $40 a visit, sure. $100 massager tool, ok. I've spent tens of thousands just because I got in a car accident that left me with chronic back pain and surgery that left me disabled."
"And these are just the monetary costs, there are plenty of costs that aren't money. Want to enjoy a day out, well now you need to be on bed rest for a week. It's constant and unrelenting, and unless a miracle happens it will be the rest of my life."
PinkPrincess1224
Every Week
"Seriously, groceries, it's insane how high the prices have risen on everything."
Ddowns5454
"The really shi**y thing is it keeps going up basically on a weekly basis. I work for a major national grocery store and I hang the sales tags for the grocery department. We apparently have this AI that will see how much money they can milk out of customers."
"It will set a price higher and I think based on how much we well over a specified amount of time the system will lower the price if the changed price cuts too much into their profits. I've seen crazy price jumps of like $2 or $3 because they are just trying to f**k with the prices until they hit that sweet spot."
jpaugh69
Every Breath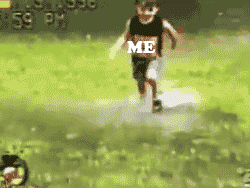 life GIF
Giphy
"Life. Even just sitting in my apartment doing nothing costs $2000 a month."
Eyfordsucks
"For real. I pay 1600 for half of a beat-up duplex. After everything, it's like I have my Xbox and that's it."
Lovetopuck37
Life. What a scam.
Even breathing feels expensive.
For many people, the difference between being housed and unhoused is a single paycheck.
For some it's a matter of money management, but for most it's the lack of a living wage for many jobs. Add a poor social safety net and poverty is always a footstep away.
Let's face it—many people have lived with a zero balance in their bank account and bills to pay and empty cupboards.
Reddit user Krisrunnintina asked:
"What's the brokest you've ever been?"
Dumpster Dining
"Found four unopened packages of pasta while dumpster diving."
"Nearly cried."
~ WhimsicalError
"I found like 10 pounds of NAVY BEANS."
"The next week my EBT was approved."
~ LiveLaughTosterBath
Thou Shall Not Steal
"The lowest I've been is sneaking around looking for unlocked cars so I could take any change they had."
"I never stole any personal items or whatever. Just change and food if there was some."
"I had too much embarrassment to ask people for money."
"Now, over 15 years later, I still feel like sh*t for doing that. Stealing is stealing."
~ xithbaby
Portion Control
"My most vivid memory from college was eating half a hot dog and saving the other half for the next day."
"That probably cemented my decision not to ever have kids."
~ Sobriquet-acushla
Predatory Lenders
"I got caught up in the housing crisis back in 2006."
"It looked like I had enough to afford a cute little house nothing extravagant. I was surprised when they gave me the loan and as I didn't have much in the way of credit and I was in my early 20s."
"When I went to sign and saw the monthly note, my heart sank. I should have refused to sign and cut my losses but I was dumb and went ahead with it. I figured I could just budget like hell and make it work."
"It lasted about a year. Ant any given point I was either behind on my note or my electricity or gas was cut off. Sometimes all three. Got caught up in an endless cycle of payday loans."
"Came home to an empty house that was with dark or cold every day after 12 hour manual labor shifts, usually taking cold showers with the light from an old hurricane lantern."
"Don't even get me started on food. It usually consisted of rice and beans cooked over an old camp stove I rigged to a propane tank on my back porch."
"Eventually they foreclosed and I had to start everything from scratch. But I learned a lot during that period."
"Took me almost 15 years to get stable enough where I could finally buy a house again."
~ OkaySureBye
Making Do
"I worked as a bank teller for two years, and was able to collect many American silver coins, such as quarters dimes and nickels made during certain years. Had probably $75 worth of silver coins, worth much more to collectors."
"For those wondering, the bank didn't care if I took those coins as long as I replaced them for the same face value - it's all legal tender to them."
"But one day my gas tank was empty. I needed gas, had $0 in my account and no other money. I went to a pawn shop and barely got over face value for all my silver coins. Got 3/4 a tank of gas."
"It wasn't about the money though, it was about those 2 years searching and collecting and getting excited when I'd come across one... all to trade it away for something my car burned off in less than a week."
~ Redditor
It All Falls Apart
"My dad had a coin collection he started in the late 80s. He had probably saved 20lbs of every coin when I finally found his collection."
"His sketchy girlfriend sold it off along with my book collection (lots of first editions like Harry Potter), my n64 and games, along with all my Disney movies, entire first and second round Pokémon's (most with regular and shiny), and beach cruiser bike."
"She sold the lot of movies for like $3, my Pokémon card collection for about $20, and all my books were basically <$1. I don't know what she gave the n64 and bike away for."
"I think in total she managed to get about $300 or so for the entirety of my lifes collections up to that point."
"She did it while my dad was at work one day. They did indeed break up, but I've never been more broke in my life."
"My dad passed away shortly after, along with the rest of my family and a bunch of lawyers stole my inheritance. All in all I'd frequently have $4 in my account on a Tuesday that needed to last until Friday."
"I had roommates, slept on couches, rented cheap motels until I finally grasped some stability. Still hurts every time I think about what could have been. Completely altered my life."
"I'm in a wonderfully successful and happy place, but I absolutely 100% would look back to see what would have been had none of that happened."
~ otterpop21
Food Shortage
"Really didn't have enough money to eat regularly."
"My mother kept giving me articles about anorexia, couldn't get it into her head I was broke."
~ Sea_Firefighter_4598
Get Out
"An eviction. Watching all my stuff being carried to the curb at 20 years old."
"It definitely changed my perspective and priorities."
~ damnedspot
Hidden Treasures
"'Happy to find some forgotten rice and spinach in a cupboard so I had something to eat until my next paycheck' poor."
~ Hakar_Kerarmor
Counting It Out
"Giving change to a gas station attendant definitely doesn't feel good."
~ anonomousername
"I did that once but buying packets of ramen. The man behind me in line had the audacity to try to lecture me about how unhealthy they were."
"If you are buying ramen with change, you are not caring about how healthy it is."
"Thankfully I'm in a better place but it certainly didn't feel good."
~ Draginia
Collateral Damage
"Probably when I was a kid and my parents divorced. My father left us in debt and didn't contribute financially to helping my mother raise me."
"I've never been particularly well off but nowadays I have a job and can afford to do things."
"My mum did as best she could so I didn't go hungry."
"I remember when I got my first paycheck, I went and bought some £2 Ravioli and felt fancy as heck."
~ PKblaze
Starting Over
"I was a single mom of two after just leaving my children's dad. He cleaned my bank account out from spite and stopped paying for the car that he was driving that was in my name."
"Worked some stuff out with the bank and they took the car without impacting my credit, but I still had to pay an $8500 loan off."
"My 2 year old son and I shared a futon for a year and we had no refrigerator, but we made things work."
"I broke down and cried that first Christmas alone because I barely had anything to give my kids."
"It took a few years, but I was able to rebuild financially and just bought my first home two years ago. My kids are thriving and they are my entire world. They drive me to be a better me every day."
"I learned a lot about how sh*tty people can be from that situation and time."
~ NoodleSpooner
United States Healthcare
"Rolling Pennies for insulin in college before Obama care. My single mom was poor and couldn't help."
"Back then if you were not insured when you were diagnosed in childhood, insurance didn't cover insulin because it was a pre-existing condition."
"One month I was so so broke from getting laid off that I applied for emergency Medicaid for my insulin but made 4 dollars over the poverty limit."
"I asked what I was supposed to do for insulin, and they told me to go to the emergency room, which would have put me further in debt."
"I called the local ADA in tears to ask if there was any way someone could get me some expired insulin. The lady gave me a number and told me I could only call it once."
"It turned out to be a man who owned a small private pharmacy that had been a family business. He gave me 4 months of insulin and others supplies that was enough to not only get me through but get me ahead in my rent and groceries."
"Back then over half my money went to insulin and test strips."
"Sir, if you are out there THANK YOU from the bottom of my heart. Your kindness restored my hope. I couldn't pay you back but I do pay it forward."
~ Nova_Tango
While these stories are heartbreaking, the people came out the other side.
As the saying goes, when you're going through Hell, the best thing to do is keep going.
With the elaborate costs of the wedding industry, starting with the engagement ring and going all the way up through the honeymoon and anniversary plans, there are those who will spend all the money and those who will look for savings.
While getting married is absolutely worth spending the money on, how much money is spent is not necessarily reflected of how much the two people love each other, either. It's all up to the couple!
Redditor ClassicJogging asked:
"Married people of Reddit, what made you decide to get the engagement ring you did, and how much was it?"
A Special Bond
"My grandmother pulled me aside five minutes after meeting my now wife, then girlfriend, for the first time, that she really loved her and she would fit right into our family. They had a REALLY good bond for a couple of years before my grandmother passed."
"Her last wish was that I use her engagement ring from 1945 (my grandfather proposed the day the Germans left Norway) when I asked for marriage. I did, she said yes, and we have been happily married for a good few years now."
- Panzerpython
Perfectly Vintage
"I was asked if I wanted a ring... and I surprised myself by saying that I did even though I'm not a jewelry person."
"So we went shopping and I hated all the jewelry store rings. We decided to check out antique stores and we found a cool-looking '50s vintage diamond ring with an illusion setting (makes tiny stone look bigger). It fit. It was $300. It was perfect."
- RitaTome
Recreated Art
"I love vintage rings, specifically art deco style, and had a whole Pinterest board of ones I loved. But it turns out I have giant fingers and most vintage rings are much smaller. Yes, you can size up, but only by so much."
"So my now husband surprised me by getting a ring custom-made in the same style. I adore it and get so many compliments."
- angeliqu
A Last Wish
"My mother was dying of cancer and gave me her engagement ring to give to my wife. It was a low-profile diamond from 1965. I think my father paid $275 for it at Eaton's."
"We just celebrated our 25th last week. She still wears it daily."
- JustsomeAudioGuy
Full of Memories
"$140, I wanted a more expensive ring for her, but she insisted that I use that money for the wedding."
"I ended up going with a silver ring that looks like the branches of a tree, it has one large amethyst in the middle and two smaller ones in the branches to the side."
"When I saw it, it immediately reminded me of the date we went on when I realized I wanted to spend the rest of my life with her."
"We got up early to go to an orchard that was a little while away, the whole ride, she was talking about how frustrated she was with work and I was so happy to be listening to her talk and to spend time with her. We spent all day at the orchard, we got lunch at the farmer's market, went on a hayride, went to a petting zoo, and we picked pumpkins then picked apples as the sun was just starting to get low."
"From there, we went a haunted trail on a ski trail that took us up the hill in a ski lift and we had to walk down. As we went up the hill, we got the most amazing view of the sunset and I knew had found my better half, because I couldn't even imagine anyone else that I would want to watch the sunset with."
- TabbyCabby
Because Science
"My wife is a chemist and agronomist. She was working on her master's in agronomy and part of her thesis project had to do with cobalt and molybdenum."
"So I got her a cobalt chrome engagement ring (which happens to also be 6% molybdenum). For the stone, I went with a manufactured sapphire, because science."
"She absolutely loves it. Cost me less than $300."
- surdophobe
Substantial Savings
"I worked for the jeweler store. I had about a steep discount. I chose five options and let him pick from there since I had to technically buy it. He picked my favorite."
"It is a one-carat ruby set in rose gold, and I love it. Retail it would be around $5000, but for me, it was $900."
"I wanted a ruby as I did not want a diamond, and I am a big history buff."
- Nancy2121
A Good Listener
"My Fiancé remembered that in Freshman year of college, I mentioned I would only take a lab diamond (clear or black), and my dream ring had a specific gemstone on either side of the main stone."
"Fall 2018 to December 2022 and he remembered every detail. From one conversation. He is a blessing and I love my ring."
- Trumpet6789
Post-Engagement Ring
"I couldn't afford an engagement ring when we got married. It's been a few years and now I can, so I'm working on a custom ring with a local jeweler we've worked with a bunch already. The concept is a subtle subversion of traditional engagement ring tropes and will cost around a grand USD."
- DeepFriedApples
Groceries > Rings
"She gave me pictures of a few rings she wanted. All sapphires, no diamonds. I got one of those for $120. Probably worth in the $200 range today."
"She specifically did not want the 'two months' salary' standard. She would refuse a ring that was expensive enough that somebody would be willing to cut off her hand in order to steal it."
- CaptainTime5556
Important Family Heirlooms
"It was my grandmother's and it was awesome and it was free and she loved it."
- Knute5
"Grandma's club checking in. I was having sort of a deep philosophical moment with this question about how I guess it technically cost me my grandma. But then I had a burrito."
- Hammand
Worth the Pricetag
"Love the shaming on this thread for anyone who spent more than $24.99 on a ring."
"$18k because it's the only expensive thing she's ever asked me for and it makes her happy every single day. One year interest-free financing softened the financial blow considerably."
"To each their own! Don't shame people for spending their money how they choose on the ones they love!"
- Son_Of_A_Plumber
Yay for Pinterest Boards
"My wife had a bunch of floral style rings on her Pinterest page, so I went and got one custom designed from a local jeweler."
"They suggested Moissanite (synthetic diamond) to keep costs down and appearance up. I got three times the stone for half the price of a real diamond. Well worth it. Total ran about 3k for the engagement ring."
- bighairyyak
Everybody's Happy
"I chose the shape of the stone, he chose the actual diamond (size, quality, etc), and then we went shopping together to choose the setting."
"It was a lovely experience! I got a ring I love which I will wear forever and he got to control the situation and feel comfortable with a large component of the cost to keep within his budget."
- jvldmn
Très Relatable
"My wife liked it. 15k."
- BabyTunnel
"All the top voted answers are just cheap rings or inheritance. So I am glad someone posted something else. Although maybe there is something below but Reddit might just upvote certain answers more."
- Additional_Meeting_2
"Dude. Finally a comment in here I can relate to."
"My wife liked it. 12k."
"No hate to the lab-grown, or the many blue and yellow special stones in this thread. But d**n, it makes it sound like the norm! In my experience and my friends' circles…. It's just diamonds from the jewelry store lol (laughing out loud)."
- howmanywhales
This thread was a great example of "to each their own." Where some will want an expensive ring, others will want something incredibly simple, just like some will want an extravagant wedding whereas others will want to go to the courthouse and have a nice dinner after.
These decisions don't make one couple or one marriage or one love better than the other. They simply reflect that they're different partnerships, and as long as both people are happy, who cares how anyone else would handle it?
When it comes to culinary mashups, nothing is as delectably perfect as a Reese's Peanut Butter Cup. Chocolate and peanut butter in one bite? Heavenly.
Other food combos are not as popular but have a strong contingent of fans like pineapple on pizza or even peanut butter and jelly sandwiches.
And then there are ones that are simply inexcusable.

Curious to hear examples of what foodies absolutely consider tastey bites, Redditor Shozo459 asked:

"What's the worst food sin you can imagine?"
That Is Soy Not Funny
"ketchup on sushi."
– BattleCatManic
I do believe you'd get your a** kicked for doing that."
– Mattress_Of_Needles

No Sauce Required
"Reminds me of this random sushi joint in osaka. Every pc had the wasabi inserted already. If the piece doesnt have a sauce (like eel), then its premarinated or salted. For normal fish, the chef brushes it with some kind of soy sauce blend."
"He reminded me that soy sauce would not be necessary almost every time he put a new piece on my plate. I asked what the soy sauce bottle is for then and he just shrugged."
"And we're talking about soy sauce not even ketchup."
– gabu87

Tough Meat
"Ok, not sushi, but. (I heard this from my kid....) My ex remarried to a southern woman who fancies herself to be a southern Belle. Instead, she's more of a Momma June. My ex cooked steaks for dinner one night. He will cook meat so it is BROWN straight through. Don't think about asking for it any way, but WELL DONE. In his world, any PINK in the beef means it's nearly raw.😳 So he cooked steaks for them. The wife starts eating and exclaims, 'This steak is soooo good it doesn't even need ketchup' My kid described the meat as being extremely tough and tasteless."
– stalagit68

Expired Offer
"Eating my fries after I've asked you if you want me to buy you some."
– iggylevin
"So you've met my ex-wife? 'I'm fine' is a small fry and milkshake or frostee. And yes, she should use her words , but she won't, so you can choose to be right or to not have to sleep on the couch over fries and a milkshake."
– Jimmy_Twotone

Chili & Cinnamon
"Although it's not the worst sin imaginable, there's a weird regional dish where i live that involves pairing a bowl of chili with a cinnamon roll. Every potluck I've been to here has it. It's not for me but it's definitely unique."
– MayorOfVenice
Citrus Sin
"Orange juice flavored toothpaste and toothpaste flavored orange juice."
– shhjustwatch
"I gargle with orange juice after i brush my teeth. Power move. Show that plaque who's boss."
– MayorOfVenice

Gimme Some Skin
"Eating the skin off of someone else's fried chicken."
– Upbeat_Tension_8077
"I had a bucket of leftover KFC in the fridge, and my ex SIL came over to my house while I was at work and ate all of the skin off the chicken. I was f'kin pissed."
"Then, on New Years, a few years later, her aunt wanted to make mole and split the cost. I was like whatever and pitched in. I had things to do and got home after it was done. Those f'kin b*tcheses had ate the all of the skin off every piece of chicken."
"I'm so glad I'm not a part of that POS family anymore. If I am ever victimized by chicken skin theft ever again I am going to throw that skinless piece of chicken at them as hard as I can at point blank range and I'm going to aim for their mouth."
– anon

Condiment For All
"Squeezing ketchup on top of a communal plate of fries."
– OverlappingChatter
"I had a boyfriend who would take all of his fries and all of my fries at McDonald's, put them on the tray and squirt ketchup on top. This infuriated me in part because then the fries got cold so much faster."
– loritree
Wasting food is a cardinal sin.
Grocery Stores At The End Of The Day
"Grocery stores/suppliers throwing out perfectly good food when we there are people starving."
"There is a 2009 doc called 'Dive' that talks about how much grocery stores waste. Edit: (I'm sure there are many others but this is the one that made me aware of the issue)"
– moosegoose2222
"My husband did the samples at Sam's club for awhile and when they did alcohol samples they were told to bust/break the glass bottles into the food that was leftover and to be disposed in the dumpster...so first throw the food in, then break the glass bottles on top when throwing in dumpster."
– Swivel_D
Kevin Sucks
"I worked at a major big box grocery/everything else store for a short time. The a**hole store director was the kind of guy who would make one of the grocery guys get put the floor zamboni on SATURDAY AFTERNOONS to clean up footprints down the aisles when it snowed outside. Of course, it pissed people off."
"The worst thing he'd do, however, was demand that the bakery and Deli have their cases overstocked to 'Grand Opening' standards every f'king day. Of course, only half sold, and the leftovers were not marked down (he hated doing anything like that for damaged boxes or cans because he said it attracted 'poor people'). Instead, it all went into the dumpster at the end of the night. It was usually a half dozen cakes, a dozen loaves of bread, and often 15 - 20 rotisserie chickens. No, employees were not allowed to take home any of it. Oh, and he was openly racist and tried to get a disabled employee fired because he didn't like disabled people working with the public."
"I rage quit that job one day, two weeks before Christmas. I found out shortly after I left that the store director was diagnosed with Parkinsons."
"Rot in hell, Kevin."
– WhitePineBurning
My gripe is more about dining protocol than actual food.
I'm pretty much allergic to alcohol and aside from having the occasional glass of wine, I don't drink often when I go out.
I don't think it's fair when I'm out with a small group of people who each order more than two cocktails and I'm forced to split the bill evenly as the lone non-drinker in the group.
I get it, it's a hassle figuring out the bill to accommodate for me, but I don't mind sorting it out as there are apps to make this easy.
I think it's classy when other members of the group point out that they should chip in more for the bill so I don't have to pay my full share.
But I also hate having to speak up and say, "Umm, can you guys pay for your own drinks since I didn't order any?"
I'm screwed either way since I sound like a loser when I do voice my request or I get passive aggressive afterward for not speaking up.
Anyone know a good solution on how to deal with this?