What is it that makes people confess their deepest, darkest sins to millions of strangers on Reddit? While we may not know the answer, we do know that the following confessions run the gamut from funny to salacious to nasty nightmare fuel. In fact, you might want an Ouija board to send some of these skeletons back to the closets from whence they came.
Reddit user Shozo459 asked: 'What's the worst food sin you can imagine?'
When it comes to culinary mashups, nothing is as delectably perfect as a Reese's Peanut Butter Cup. Chocolate and peanut butter in one bite? Heavenly.
Other food combos are not as popular but have a strong contingent of fans like pineapple on pizza or even peanut butter and jelly sandwiches.
And then there are ones that are simply inexcusable.

Curious to hear examples of what foodies absolutely consider tastey bites, Redditor Shozo459 asked:

"What's the worst food sin you can imagine?"
That Is Soy Not Funny
"ketchup on sushi."
– BattleCatManic
I do believe you'd get your a** kicked for doing that."
– Mattress_Of_Needles

No Sauce Required
"Reminds me of this random sushi joint in osaka. Every pc had the wasabi inserted already. If the piece doesnt have a sauce (like eel), then its premarinated or salted. For normal fish, the chef brushes it with some kind of soy sauce blend."
"He reminded me that soy sauce would not be necessary almost every time he put a new piece on my plate. I asked what the soy sauce bottle is for then and he just shrugged."
"And we're talking about soy sauce not even ketchup."
– gabu87

Tough Meat
"Ok, not sushi, but. (I heard this from my kid....) My ex remarried to a southern woman who fancies herself to be a southern Belle. Instead, she's more of a Momma June. My ex cooked steaks for dinner one night. He will cook meat so it is BROWN straight through. Don't think about asking for it any way, but WELL DONE. In his world, any PINK in the beef means it's nearly raw.😳 So he cooked steaks for them. The wife starts eating and exclaims, 'This steak is soooo good it doesn't even need ketchup' My kid described the meat as being extremely tough and tasteless."
– stalagit68

Expired Offer
"Eating my fries after I've asked you if you want me to buy you some."
– iggylevin
"So you've met my ex-wife? 'I'm fine' is a small fry and milkshake or frostee. And yes, she should use her words , but she won't, so you can choose to be right or to not have to sleep on the couch over fries and a milkshake."
– Jimmy_Twotone

Chili & Cinnamon
"Although it's not the worst sin imaginable, there's a weird regional dish where i live that involves pairing a bowl of chili with a cinnamon roll. Every potluck I've been to here has it. It's not for me but it's definitely unique."
– MayorOfVenice
Citrus Sin
"Orange juice flavored toothpaste and toothpaste flavored orange juice."
– shhjustwatch
"I gargle with orange juice after i brush my teeth. Power move. Show that plaque who's boss."
– MayorOfVenice

Gimme Some Skin
"Eating the skin off of someone else's fried chicken."
– Upbeat_Tension_8077
"I had a bucket of leftover KFC in the fridge, and my ex SIL came over to my house while I was at work and ate all of the skin off the chicken. I was f'kin pissed."
"Then, on New Years, a few years later, her aunt wanted to make mole and split the cost. I was like whatever and pitched in. I had things to do and got home after it was done. Those f'kin b*tcheses had ate the all of the skin off every piece of chicken."
"I'm so glad I'm not a part of that POS family anymore. If I am ever victimized by chicken skin theft ever again I am going to throw that skinless piece of chicken at them as hard as I can at point blank range and I'm going to aim for their mouth."
– anon

Condiment For All
"Squeezing ketchup on top of a communal plate of fries."
– OverlappingChatter
"I had a boyfriend who would take all of his fries and all of my fries at McDonald's, put them on the tray and squirt ketchup on top. This infuriated me in part because then the fries got cold so much faster."
– loritree
Wasting food is a cardinal sin.
Grocery Stores At The End Of The Day
"Grocery stores/suppliers throwing out perfectly good food when we there are people starving."
"There is a 2009 doc called 'Dive' that talks about how much grocery stores waste. Edit: (I'm sure there are many others but this is the one that made me aware of the issue)"
– moosegoose2222
"My husband did the samples at Sam's club for awhile and when they did alcohol samples they were told to bust/break the glass bottles into the food that was leftover and to be disposed in the dumpster...so first throw the food in, then break the glass bottles on top when throwing in dumpster."
– Swivel_D
Kevin Sucks
"I worked at a major big box grocery/everything else store for a short time. The a**hole store director was the kind of guy who would make one of the grocery guys get put the floor zamboni on SATURDAY AFTERNOONS to clean up footprints down the aisles when it snowed outside. Of course, it pissed people off."
"The worst thing he'd do, however, was demand that the bakery and Deli have their cases overstocked to 'Grand Opening' standards every f'king day. Of course, only half sold, and the leftovers were not marked down (he hated doing anything like that for damaged boxes or cans because he said it attracted 'poor people'). Instead, it all went into the dumpster at the end of the night. It was usually a half dozen cakes, a dozen loaves of bread, and often 15 - 20 rotisserie chickens. No, employees were not allowed to take home any of it. Oh, and he was openly racist and tried to get a disabled employee fired because he didn't like disabled people working with the public."
"I rage quit that job one day, two weeks before Christmas. I found out shortly after I left that the store director was diagnosed with Parkinsons."
"Rot in hell, Kevin."
– WhitePineBurning
My gripe is more about dining protocol than actual food.
I'm pretty much allergic to alcohol and aside from having the occasional glass of wine, I don't drink often when I go out.
I don't think it's fair when I'm out with a small group of people who each order more than two cocktails and I'm forced to split the bill evenly as the lone non-drinker in the group.
I get it, it's a hassle figuring out the bill to accommodate for me, but I don't mind sorting it out as there are apps to make this easy.
I think it's classy when other members of the group point out that they should chip in more for the bill so I don't have to pay my full share.
But I also hate having to speak up and say, "Umm, can you guys pay for your own drinks since I didn't order any?"
I'm screwed either way since I sound like a loser when I do voice my request or I get passive aggressive afterward for not speaking up.
Anyone know a good solution on how to deal with this?

Anyone who grew up with one or more siblings is bound to have stories of how their siblings occasionally (or frequently) got on their nerves.
Indeed, some people don't even have any sort of relationship with their siblings once they fly the nest.
Those who grew up only children, however, often have trouble accepting that people would cut their siblings out of their lives.
While being an only child can often mean getting your parent's complete love and attention, it also means that you will have to go through many of life's challenges alone, with no peer to turn to for support.
Not to mention, never having anyone to torment and boss around, as many children dream of doing to their younger siblings.
Redditor BroccoliniCarrot was curious to hear what only children thought was the biggest disadvantage of growing up with no siblings, leading them to ask:
"What's the worst about being an only child?"
Lack Of Playmates

"When I was little, people would give me board games like Monopoly for gifts, and I wouldn't have anyone to play with."
"even Hungry Hungry Hippo sucked playing solo."
"I did master Solitaire though!"- Jesikabelcher
Last One Standing
"When my parents die that's it."
"I'm just alone."- undertheraindrops
"Family is the most likely group of people to help you when things get tough."
"When your parents pass you have less support."
"Also, aging parents become solely your responsibility."- rubixd
"Taking care of an elderly parent with no one to help."- 3Gilligans
No One To Turn To
"When you are the only one to support your aging parents."- Fantastic_Leg_3534
Forced Independence
"I think because I am an only child I have become used to spending time on my own."
"As a result I am quite antisocial.'
"I don't mind being around people and can be quite talkative however it exhausts me and I need far too much time on my own to recover."- OstneyPiz
"You become TOO comfortable with being alone all the time, to the point where being alone is the default and interacting with others feels like a chore."
"And that doesn't play out too well in the real world."- DeathSpiral321·
Going Through It Alone

"No one to have a sanity check with."
"My wife and closest friend have siblings and they talk about a close bond with their respective siblings where they could look at the other and effectively say 'mom/dad are crazy, right?'"
"Being an only, I thought some of the sh*t they pulled growing up was normal."
"Having a sibling would have helped counter the gas lighting from parents."- RennSport5280
Making Your Own Conversation Partners...
"As an adult, I sometimes find it difficult to quiet the self-talk because all too often growing up it was all I had."-GreenDolphin86
More For Me?

"I am absolutely not good at sharing."

"Plus and minus was that I got all of my parents' attention, so I had a lot of love and support but also a lot of expectations and not a lot of space to f*ck up."
"Nowhere to hide, no one to blame anything on, and no backup when they were being unreasonable."
"But I also didn't have to split time, affections, or personal belongings with some other gremlin sharing my DNA."=Justheretolurkyall
No One To Keep You In Line...
"No reality check."
"Nobody to confirm that, no, it's not you that's acting nuts."
"Later, nobody to bounce ideas and behaviors off of, nobody to tell you, 'hey, X thinks you're cute' or 'that's not how you ask a girl out, doofus, say this'."
"I should mention that for various reasons, if I had had siblings they would have been older."
"So when I imagine not being an only child, I tend to imagine being a younger brother."
"But I think the reality-check thing would still operate even as an oldest sibling; plus I might have learned to handle responsibility earlier."- ElderPoet
There Is, Indeed, Safety In Numbers

"I am the only son of a single mother."
"I hate this term, but it's called emotional incest."
"Basically my Mom was very young when she had me and there were no men in her / my life."
"As a result, she placed all of that emotional needs of a grown woman on to me."
"My Mom never really raised me as a son."
"At best, she raised me like a little brother she got stuck with after our parents died."
"At worst, she treated me like I was a toxic boyfriend."- ANerdCalledMike
No Scapegoats

"All eyes are on you- can't get away with anything!"
"Most strict parents ever ( they were older too)."
"Unlike my husband's family growing up with 6 kids."
"Parents hardly knew where the teenagers were or who they were with."- Available_Honey_2951
"When asked by a parent what happened you cannot blame your sibling."- nanodecay
The Eye Of TheBeholder
"People assuming that I was spoiled."- Purlz1st
Having no siblings means never being bullied, teased or tormented, or having to vie for your parent's attention.
Something many people who grew up with older or younger siblings openly say they dream of.
When the going gets tough, however, and these same people realize they always had their brothers or sisters to turn to, they might bite their words and regret ever even thinking of being an only child.
Many couples like to spice things up in their relationships to keep things fresh.
When it comes to bedroom spices, couples tend to add ingredients, like another person to the mix.
But everyone really needs to be on the same page with who they're mixing with.
Or drama can ensue.
Redditor MrRandyWatson_100 wanted to hear about what happened to relationships after inviting a third, so they asked:
"Redditors who have had a threesome with their SO, how did the relationship turnout after sex?"
Bad Things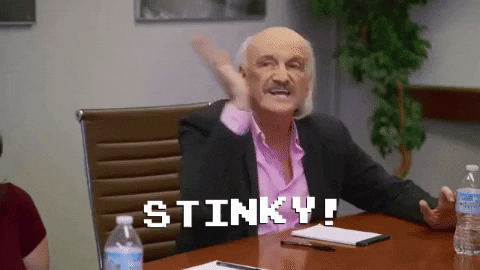 Tim Robinson No GIF by The Lonely Island
Giphy
"It was already horrible, that's why I didn't mind trying it. It didn't get any better, but it was a lot of fun."
Educational_Dust_932
​Thanks, Jerry
"Went on a vacation with my ex and her best friend from out of state. It was heavily alluded to that we were going to give a threesome a go. We all arrive at the hotel, and her friend turns on the TV while we unpack. It was by chance an episode of Jerry Springer (or some equivalent type of show). The subject was 'Our threesome ruined my life.' Obviously, it didn't happen."
sincethenes
"Wanna hear a pile on to that? We broke up a few years later, I haven't seen or heard from her in years. I bought a new home two years ago in the middle of nowhere. I go to the local grocery store, and there she is. Turns out she lives about 1/4 of a mile away from me. Thanks, Universe."
sincethenes
Then Again...
"We all went out to eat breakfast the next day and it was just such a funny experience. We laughed and talked about how crazy it was. Afterward, my girlfriend was embarrassed and said she didn't want anything like that ever again. Then it happened again (at her own insistence, with the same girl)."
"Then again. After the 3rd time, I was pretty blown away that this would be a regular thing. After a while things stopped and my girlfriend went back to being super embarrassed about it and liked to pretend it never happened."
​Kogah
Well bye now...
"The sex was fine, we invited a third for a fun night at a hotel with a jacuzzi and drinks. But then the third person didn't leave, nor did they leave in the morning after breakfast, and the next night after dinner we literally had to ask him to leave so we could continue our vacation as a couple in privacy. It gave us a funny story to joke about for years and didn't affect our relationship."
Mister_IceBlister
Realizations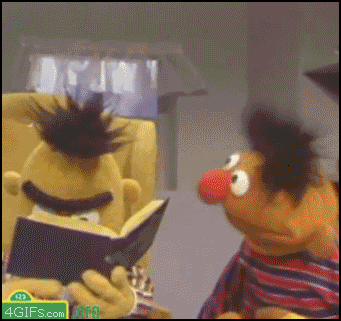 Shocked Sesame Street GIF
Giphy
"Haven't been in a threesome, but my gf had two on the same day with her previous partner, which is when she realized she was actually into girls more."
"So in a way, I can thank those threesomes for my relationship. She doesn't like it when I bring this up lol."
DreaDreamer
Epiphanies can come at the strangest times.
Whoops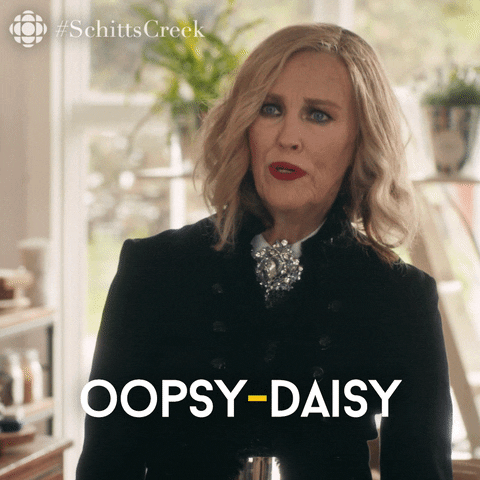 Schitts Creek Oops GIF by CBC
Giphy
"My girlfriend asked me who I would like a threesome with. Then she got angry. Apparently, I was supposed to name only one person."
arvigeus
Long Stories
"I (M) hooked up with a friend and his wife a few times. He originally proposed it as something she would enjoy, with both of us focusing our attention on her. She reluctantly went along with it but quickly got way too into it for his comfort. He got jealous of all the attention she was getting despite that being the point of the threesomes in the first place."
"Long story short, after many long fruitless discussions and a few arguments we finally got him to admit that he was in love with me, he wanted the threesome so that we (he and I) could have sex (despite us having had many conversations in the past about how I'm not that into men and he's definitely not my type) without cheating or him getting a divorce."
"Longer story even shorter, we're no longer friends, they're divorced, wife and I became really close friends for a few years."
tempUN123
Happy Holidays
"Relationship with who, your SO or the third person involved?"
"My SO brought her very close female friend for a threesome as a Christmas present to me one year. I was really nervous but they made me feel super comfortable and able to just enjoy the experience. I'm still with my SO and the friend is still a friend, we don't see her very much as she lives in a different country but it's in no way awkward."
AverageMale31
Surprise
"I had a threesome with one of my close friends and her boyfriend of like 5 years (at the time). She wanted to surprise him and boy did it work. It was fun! We ended up doing it a few more times. They're still together and doing well and my friendship with them has never changed. The only difference is now we have inside jokes and references together!"
wineshivers
Be Careful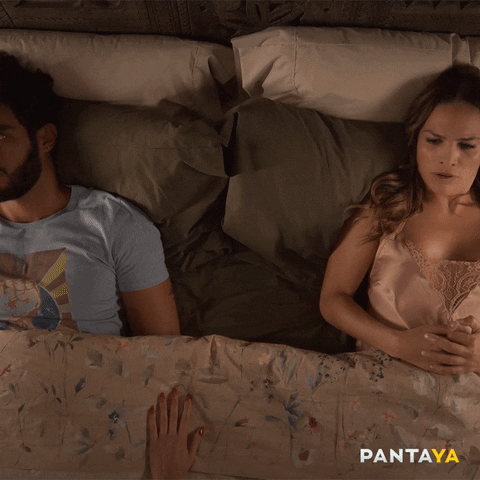 Bedtime Threesome GIF by Pantaya
Giphy
"Just fine... But don't play with others if your relationship isn't on solid footing and your communication isn't up to par."
Misophonic4000
"In my experience, sometimes you think you're on solid footing, but in reality, it's a house of cards easily toppled. In retrospect, it was f**ked either way, but this definitely expedited the end."
AdmiralTiberius
Not all fun ideas are good ideas.
Do you have any similar experiences? Let us know in the comments below.
Have you ever gone back to your elementary school as an adult and been amazed that everything looked smaller than you remembered?
It's a great example of how our perception of the world around us is shaped by our own experiences and where we are in life.
As a child everything seems big because we're small.
Our childhood perceptions of other things were also skewed. Things that seemed grand luxuries became ordinary or mundane as we aged.
Reddit user SinkingFeelingBruh asked:
"What did you think was fancy as a kid that isn't?"
Mc's Steakhouse
"Getting to eat McDonald's all the time..."
~ 02red
"This was my first thought, and it was also the first comment I came across opening the thread."
"You are so right..McDonald's used to be so exciting. I don't even eat it anymore."
~ kasparzellar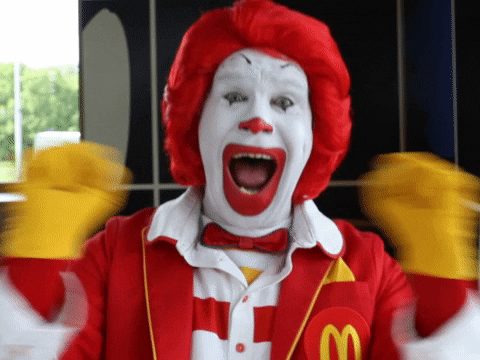 Giphy
With or Without Crusts
"Cutting sandwiches diagonally."
~ 787la57la47al
"As a college student, I love dressing up my husbands plate when he eats mediocre meals. If he wants a sandwich, I will dress it up like it's fine dining."
"I made us air fries nuggets and had the ketchup dots and swirls garnishing the plate lol. It makes things more fun."
~ ireallyamtired
Cocktails for Children
"Shirley Temple/Roy Rogers drinks."
"I remember when my parents would take us to a 'fancy' restaurant and we would be able to order these."
"I felt so adult! With the skinny straw and the maraschino cherry..."
~ Iron_Chic
"Okay but low key though… I still love myself a Shirley temple."
"Like if someone were to offer me one I definitely wouldn't turn it down."
~ faithle97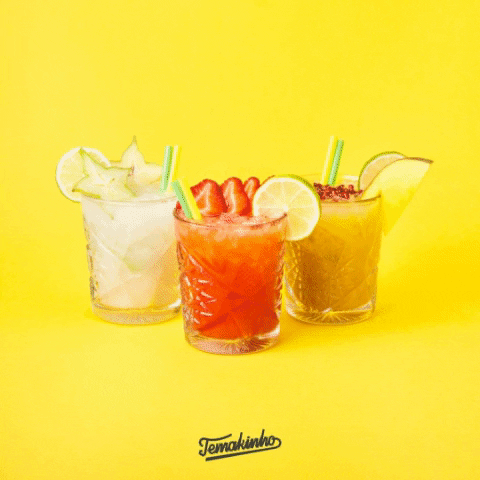 Giphy
Welcome to the Club
"As a kid I thought going to a restaurant and having a club sandwich was the height of sophistication. Probably because I learned about club sandwiches from a family friend who introduced me to them."
"I used to think the little toothpicks with the plastic frills that held the sandwiches together were sooooo fancy. I always brought my toothpicks home with me to play with."
~ Bebe_Bleau
Processed Foods
"My friends whose kitchens were filled with junk food like Captain Crunch, Twinkies and Ding Dongs, hot dogs and American cheese."
"I thought they were so fancy and I was so jealous."
"My mom cooked from scratch every day, and we thought we were so neglected because she wouldn't buy that sh*t for us to eat."
"We were so lucky. Thanks, Mom."
~ riceme0112358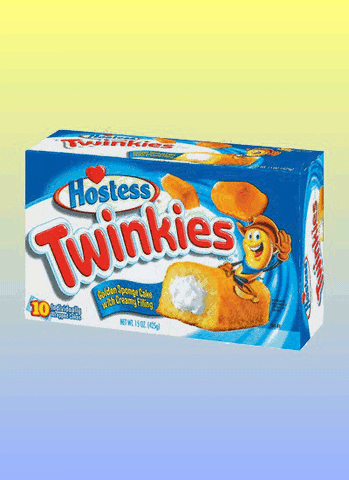 Giphy
Ooh la la!
"Viennetta ice cream cake was the peak of fancy for me."
~ KaleidoscopeVast9290
"I came here to say this! They marketed it really well to 7-14 year olds."
~ Holiday-Armadillo-34
The BIG Box
"Back in my day, kids who had Crayola 120 colored pencils were considered the elites of society."
~ Prism_Red
"Or the Crayola Crayons with the sharpener on the back."
~ Spoozle64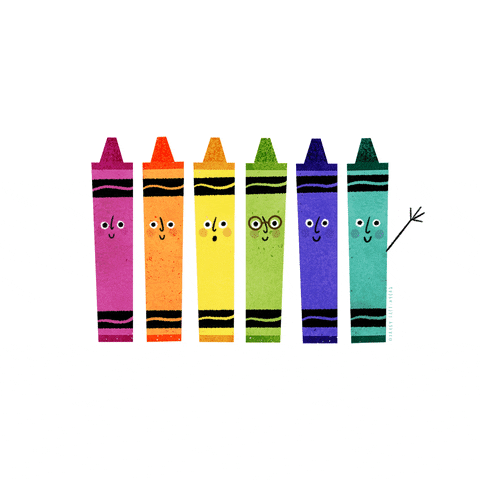 Giphy
A World Tour in a Mug
"A cup of General Foods International Coffee to cap off your five star evening. Might I recommend the Suisse Mocha?"
~ Smooth_Riker
"That was upper class shiz that I begged my parents to buy for company."
"Turns out, Folgers out of the red can was all encompassing; for home and company. Sigh."
~ burgerg10
"My 10 year old self would walk around my room sipping a cuppa and pretending I was grown in my own apartment."
~ odd_kumquat
It's the Foil Wrapper
"Ferrero Rocher chocolate."
~ SirRobynHode
"Richard Gere did the commercials in a tux. I thought these must be the most fancy and expensive chocolates imaginable."
~ Either-Durian-5517
"Dude I'm 22 and they're still fancy to me."
~ rubbersoulelena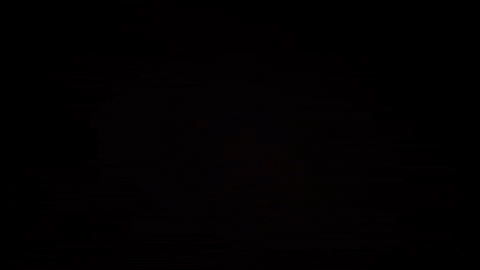 Giphy
Under Glass
"Desserts in the display cases (eclairs, bon bons, petifores, etc...)."
~ Med_Vamp
"This jogged my memory of those iced cookies they'd have on display at Giant (American grocery store)."
~ nicheencyclopedia
Pardon Me, Do You Have Any?
"For some reason, as a kid I thought Grey Poupon was some fancy delicacy by the French. I imagined some fancy guy with a gray wig slathering it on a baguette."
"Like only the rich had access to it."
"It's just mustard. WTF. Still haven't had it."
~ JackfruitCurry
"When I got married, my dad insisted upon renting a Rolls Royce to take hubs and me from the church to the reception."
"I jokingly asked the driver 'pardon me, do you have any Grey Poupon?' in my snootiest faux-British accent. He popped open the glove box and there it was!!!!"
~ RefugeefromSAforums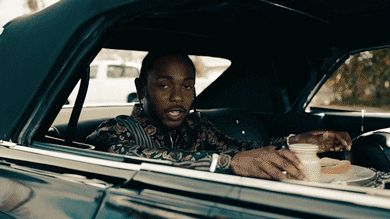 Giphy
Beep, Beep
"Old cars from fancy brands."
"Kids are always like 'whoa he drives a BMW' without realizing it's not impressive to drive a 1999 BMW in 2023."
~ slightofhand1
Get Some Quarters for the Bed
"Hotels were the fanciest as a kid, weren't they?"
~ Non-opisthokont
"I thought a motel or an inn was fancier than a hotel."
~ tobiiam
"Omg, yes! Lol, the vibrating beds were so fancy & fun! I'd always beg my parents to get me one."
~ Sad-Comfortable1566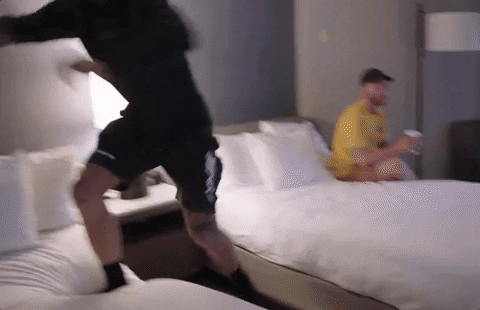 Jumping Michael Chiesa GIF by UFC
Giphy
But There's Cheddar in the Biscuits
"Red lobster."
~ MonsoonMermaid
"A guy I worked with (in the 90's) said he treated his women right."
"When he went out to eat, he took them to places like Red Lobster. What a baller!"
~ eastcoastme
"Oof, I took my junior prom date to Red Lobster back in '00. Sorry, Michelle…wherever you are."
~ kyd712
The Beer Fridge
"I thought that having a second, older fridge in your garage meant your family was rich.
"Actually, hell, if you had a garage at all I thought you were rich."
~ CoolBugg
"Didn't realize people used their garages for cars for YEARS. I still have a hard time wrapping my head around it."
"It feels like such a waste of storage space to keep a car in there. Where else do people keep lol their tools, holiday decor, and sh*t they don't want to throw out but also don't want to use anymore?"
~ Ithinkillgrowthis
"When we bought our house it came with a fridge in the garage."
"I audibly gasped."
~ Aggravating-Dig-8987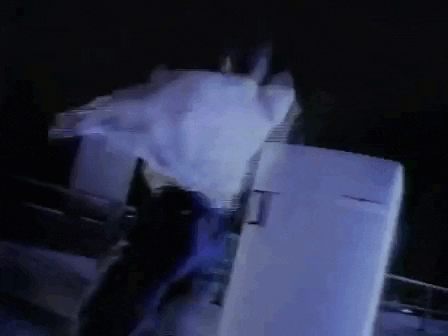 Giphy
My Father was in the military, but didn't want to live on United States Navy bases, so we lived off base in a trailer.
Back then, trailers were much smaller and easily moved from place to place. So each time my Father was stationed at a new base, our trailer was packed up and moved to a new trailer park near the new base.
Because of this life of trailer parks, my idea of luxury living wasn't a mansion—it was a double-wide trailer.
What did you think was fancy as a kid?