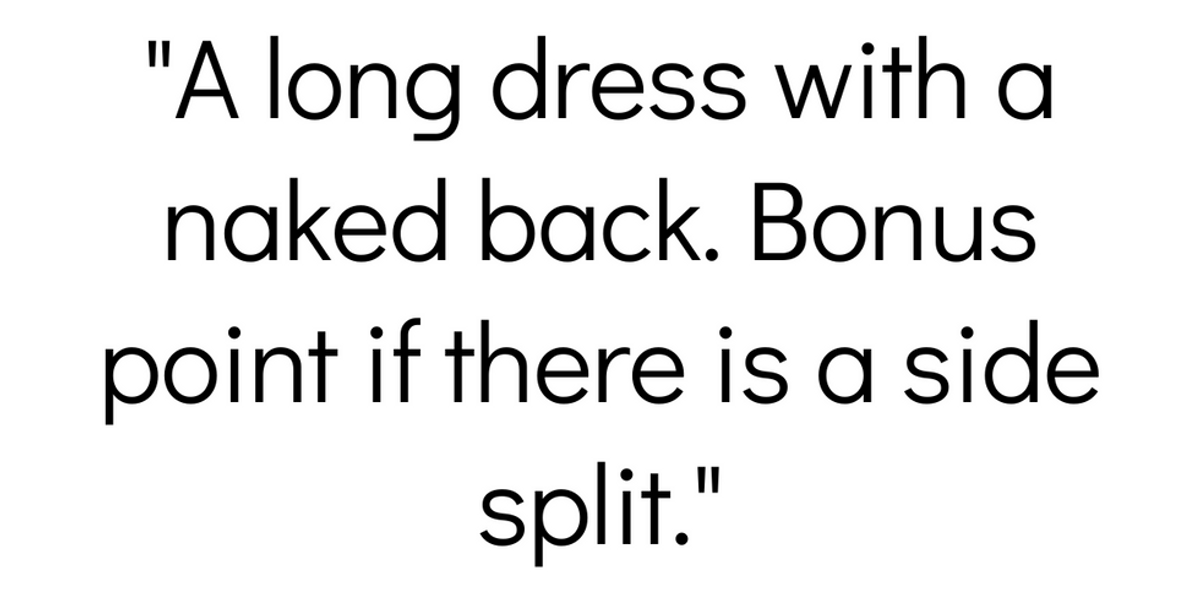 Sometimes being naked isn't the sexiest look there is.
Certain articles of clothing were designed to accentuate all of our gifts.
The mystery a fantastic piece of clothing can create can also heighten the mood.
That's why lingerie is a billion-dollar industry.
Sexy cloth. Can lead to sexy time.
---
RedditorGreat-Tiger6307wanted to get into the sexy of it all when it comes to choices in fashion.
"What clothes worn are sexier than being naked?"
I love a tightly fitted tee. It speaks volumes on the right body.
Classics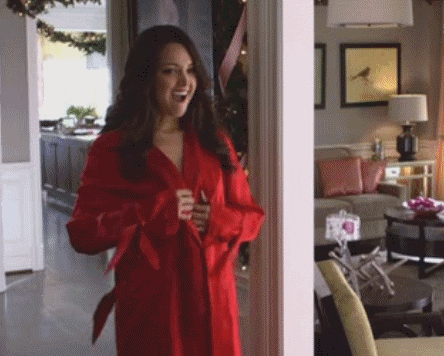 lingerie GIF
Giphy
"Skirt, thigh highs and a bra."
LadyLeia_Inc
"And with a garter belt and matching panties. Can't leave those out."
Vinny_Lam
Perfect Fit
"A long dress with a naked back (and no bra under) bonus point if there is a side split."
SituationScared1724
"I just love how it's the perfect blend of sexiness and elegance."
Nimyron
"Every Bond movie will force an event where the girl is able to wear a dress like that, for this obvious reason."
My1stTW
Reveals
"According to my old school, anything that revealed a shoulder or a kneepad."
a_talking_lettuce
"As a guy who was once a teenager, an exposed shoulder was legit enough to distract for the length of the entire class, and then some. Still 100% bullcrap to demand that the girls cover them so onlookers don't get distracted, though. Teach your kids self discipline and we'll be all good."
tendorphin
Red
"Women in red dresses."
lilredx
"Thigh-highs and panties and girls in red dresses. Flannel and T-shirts and mostly-kempt tresses. Garters and chokers, all tied up with string. These are a few of my favorite things"
bonos_bovine_muse
Woof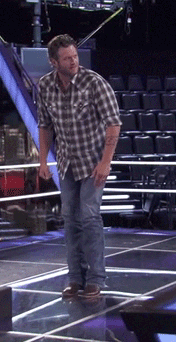 blake shelton television GIF by The Voice
Giphy
"Buff man wearing flannel."
Hiimbisexual
"Ah. The Plaiddy Daddy."
Vanpotheosis
Work that flannel and a Bounty paper towel roll.
Oh Yes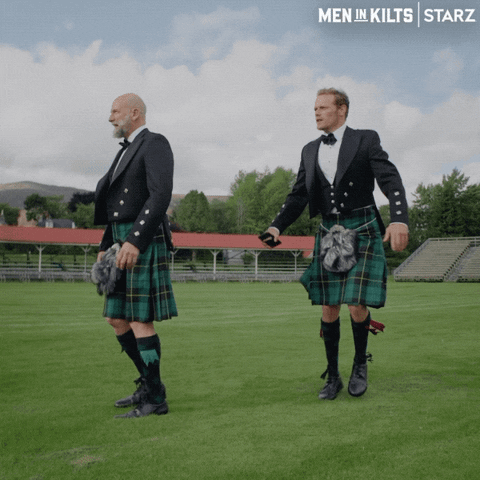 Sam Heughan Dancing GIF by Men in Kilts: A Roadtrip with Sam and Graham
Giphy
"Buff man in a kilt."
maybeCheri
"Lol. "DUFFMAN… can't breathe… oh no."
mr9025
Helmets
"A Clone Trooper Phase II armor."
Eggycapibara910
"'Yes honey, you can leave the helmet on tonight.'"
User Deleted
The best...
"Mini skirt and thigh highs."
Wafflesboxedyou
"Sheer white thigh highs with no lace pattern at the top."
VoidsIncision
"Seen that a lot XD I honestly also just gotta say thigh highs are one the most comfiest pieces of clothing I could wear."
Catbug94
It's Art
"Any clothing that's provocative enough is sexier than being naked in my opinion."
wanderingnewbiehere
"I've always held the firm belief that being clothed is sexier than being nude. Nudism is beauty, it's art. Lingerie, pushup bras, and tight underwear accentuate the curves. It doesn't just hide and tease you; it gives you a perfect frame. Do you understand? Now put on the clown shoes."
User Deleted
Costumes
"The Lord Farquaad costume stays on during sex always."
luluce1808
"Shrek is love, Shrek is life."
abirkholz94
"I did it. I wore Lord Farquaad costume and my beautiful girl wore the gingerbread guy costume."
Biddo696969
Business Proper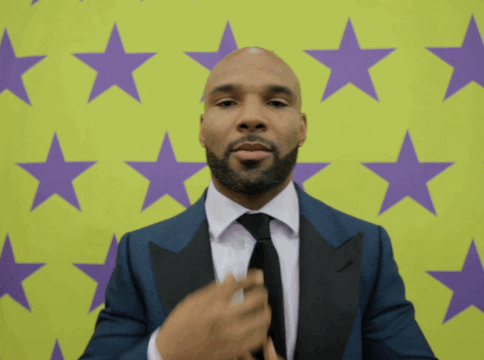 You Fancy Matt Forte GIF by Nickelodeon at Super Bowl
Giphy
"A mere tie. Merely a tie."
sebboh-
"I like to do a half windsor. But capable of some other tricks."
mapeci77
Oh La La
"Depends who's wearing it. I'd look like shit in a French maid outfit."
Craft_beer_wolfman
"Don't sell yourself short, my dude. You never know until you try."
Thunderwing74
It's the Warmth
"A man or a woman wearing nothing but an oversized flannel shirt that's long enough to cover everything but unbuttoned about halfway down. Mmmmm."
WardStradlater
"I am quite tall, so this is not an option for me. There is always a little bit of 'emergence.'"
acker1je
"My bf loses his mind if I put on his work button downs after sex lmao it's such a movie trope but guess it is true in real life too."
smol_egglet
Woof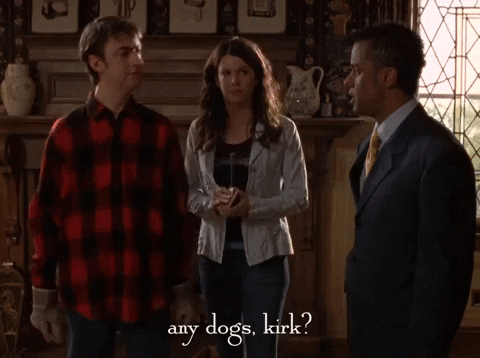 season 4 netflix GIF by Gilmore Girls
Giphy
"A man in dark blue jeans with a flannel shirt and work boots."
hideme21
Putty
"A woman in her 40's wearing nothing but a men's dress shirt that's big enough to act as a dress is the sexiest thing these eyes have ever seen. Add a coffee mug in her hand and I am putty, I thought so as a teen and it's never changed."
lewd-dev
"The white button up just long enough to cover everything but rolled up on her arms is perfect."
branyeet
Extra Something
"I can only imagine how uncomfortable high heels are, but let me tell you ladies… It makes your calves, thighs and butt appear like they are on steroids. The look is phenomenal and just amplifies my testosterone levels, real quick."
Street_Vacation_2730
"That is exactly why they were invented for men to wear."
stevedorries
Shazam!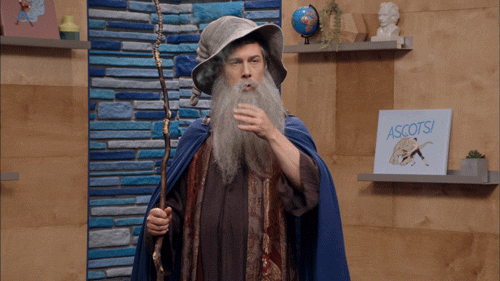 chris parnell wizard GIF
Giphy
"Cloak. Wizard hat. Nothing underneath."
badblackguy
Simple
"I'm big into comfy clothes. A woman in some super soft sweatpants and a baggy t-shirt with a messy bun/ponytail gets me. That and the oversized Tee thing that people are mentioning."
ImBeingArchAgain
Sometimes a little bit of clothes can make for a little more magic.