Europeans Share Their Biggest WTF America Moments
Reddit user napjerks asked: 'What do most people not know their phones can do?'
In this day and age, we all have cell phones, and we know that they are pocket-sized computers that we can control in the palm of our hand.
But there are many incredibly cool features that most of us don't even know are there, but which would make our experience with our phones that much better.
Redditor napjerks asked:
"What do most people not know their phones can do?"
White Noise
"iPhone has a hidden white noise generator. Technically it's an accessibility feature. It can do Balanced noise, Bright noise, Dark noise, Ocean, Rain, and Stream."
"Go to Go to Settings, then Accessibility, then Audio/Visual (under Hearing), and finally Background Sounds."
"It's awesome. I use it all the time! Works great with AirPods with noise cancellation enabled. Really helps me focus in a chaotic environment."
"(Bonus: Your Mac has the same white noise generator too.)"
- trammeloratreasure
Translated Visuals
"You can use the translate app with your camera to translate printed text in real-time."
- ptear
Parked Car Location
"I have my iPhone set so that when it disconnects from my car's Bluetooth, it remembers that location in Apple Maps as 'Parked Location.' When I'm going back to the car, I just search for 'Parked Location' in Maps and it takes me directly to where the car is."
- TotallyNotHank
Easy 9-1-1 Dialing
"You can repeatedly click the side button like eight times or so to dial 911. I didn't know that until I did it by accident."
- lazlobutts
Easy Photo Search
"In the photos app you can search a phrase like 'cat' or 'green car' or certain texts or anything really and it will bring up every photo related. It's not perfect but it's saved me tons of time searching for old photos."
"I've showed this to dozens of people and nobody has ever said I already knew that… Hope I can help someone else!"
- J-Uchila-S
Ability to Eavesdrop
"On iPhone, when you have air pods connected, tap the top right menu like you would to see the regular options, and at the bottom, there is an ear. When you click that, you get to turn off background sounds and live listen."
"If you turn live listen on, it is almost a super hearing aid. You can leave your phone when you leave a room and you will hear everything around your phone."

- DullResolve4348
Metal Detection
"Metal detection."
"About five years ago, a coworker and I knew a hallway in our building had a pipe cleanout that we needed to access, buried under the concrete floor. We didn't know where exactly. He downloaded a metal detector app, it flagged a spot, we dug, and it was right there."
- HatsAreEssential
Text Cursor Accessibility
"Tap and hold the space bar to move your text cursor tool back and forth with precision."
"Every time I do it in front of someone, they've been like, 'Wait, do that again,' and they act like I just made their lives way better."
- GregoryGoose
Print to Save PDF
"'Print' a document to get a pdf! I help people with this so much in my job where people need to send me documents. Often they're expecting to see a 'Save' or 'Save as PDF' option, and that may just not be there."
"They're surprised when you suggest trying to 'print' without access to a printer, and pleased when they see that it works."
- PinkNGreenFluoride
Similar Photo Recognition
"If you take a picture of a flower, you can hold it down and click 'info,' and it will search for what it is."
- Forward-Mirror5621
Zooming In and Out Abilites
"In any app with a map (Apple Maps, Google Maps, Lyft, Yelp, etc.), if you double tap and HOLD on the second tap, you can zoom in AND out of the map by moving your thumb up and down."
"Really great if you're one-handing a phone when your other hand is preoccupied with a watermelon or a baby."
- lord_florbo
Light Intensity Control
"On an iPhone, if you hold the flashlight button, it gives you a dimmer."
- CoffeePorters
Brightness Control
"If you feel like your brightness is still too high, you can actually reduce the white point further in settings."
- chunkylover53aaolcom
Physical Protection
"It can be used as a weapon. I'm serious."
"Once when I was about 15, a guy came over to me and put his arms on each side of me. He was a lot older than me and I remember him saying I needed to be quiet. He then said something I don't feel comfortable sharing online but before he could do anything,I took the corner of my phone and smashed it into his collar bone."
"I was nowhere near 'strong,' but it made him fall back and I had enough time to run and get help."
"Use your phone as a weapon, especially Motorola, those things are sturdy."
- LooseGur7348
Volume Etiquette
"When headphones are not available the speaker does not have to be used and in general the volume can be turned down."
- darybrain
"But then how will the rest of the airplane know what I'm listening to? Or the bus know what I'm arguing about?"
- TheSummonersTail
These are all great examples of how we can take our technological access to the next step and use our devices to their full potential.
When a co-worker or colleague gets fired, it naturally gets the rest of the office talking.
Namely, because everyone is immediately wondering why?
In some cases, the reason is no secret to anyone working there, and everyone knew it would only be a matter of time until this unfortunate individual got the sack.
Other times, someone's dismissal ends up taking everyone by surprise, and people begin speculating at the water cooler.
Most of the time, their gossip and conspiracy theories are way off, but in some rare occasions, they were spot on.
Redditor wcslater was eager to learn about the circumstances which led to their coworker's dismissal from work, leading them to ask:
"Why was that one guy fired from your work?"
Sleeping On The Job Is One Thing...
"HVAC residential installer."
"Had a co-worker take a nap in the customer's house."
"In the customer's bed."
"Was confused why he was fired."- Wiggles349
That's Called Stealing...
"Work at a payroll company, we had an employee who Switched like 20 direct deposits to her own account."
"It was all very traceable and she was caught like later that day."- Familiar_Cow_5501
"Once worked at a big online retailer (Not amazon), we had 3 warehouses we shipped out of."
"One was smaller and only held one specific brand of item."
"The warehouse manager of that warehouse was fired and arrested at work."
"Turned out he was fulfilling orders printing labels with correct addresses, which would be emailed to the client."
"Then he would the next day do redirects through the Fedex system and assign new tracking numbers so the old ones wouldn't show final delivery address, just that it was changed."
"Everything got redirected to his house."
"He then was re-listing the same items on Ebay under a VERY similar company name to the one he actually worked for (not exact but changed the word World, to National)."- CoolHandRK1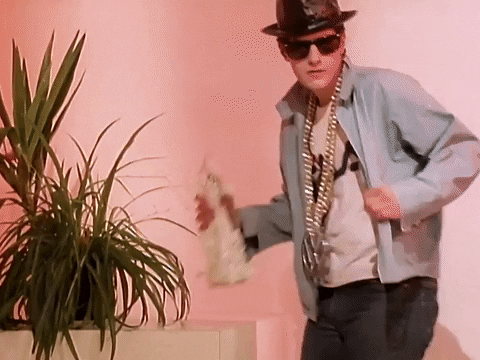 Stealing Mike D GIF by Beastie Boys
Giphy
NOT Ready Player One...

"He spent the entire time playing a game on his own handheld console instead of testing the game we were doing overtime to actually test."
"Got very angry at being let go."- silverandstuffs
Violence Is Never The Answer
"He shouted, cursed at and invited the cleaning guy to 'meet him' outside to fight because he was denied access to the restroom until it was fully cleaned."
"The cleaning guy is known for being extremely calm, polite and nice to everyone."
"For someone to have a problem with him means that they have to be a certain kind of entitled a**hole."
"This happened in view of at least 10 co-wokers, me included."
"Everyone was confused, but our manager was proactive about it."
"He told the guy to meet him at the HR office, and was promptly fired."
"After the manager returned, he made a quick meeting."
"His words were: 'We're all grown adults here, well, some of us are'."
"'I just want to put it out there and say that I'll be considerably harsh to anyone that disrespects any coworker, specially when they're responsible for making sure that your a** cheeks sit on a clean toilet'."
"'Also, don't invite people to fight you if you're not willing to go through with it'."
"After the meeting was over, some of us asked him what he meant with that last sentence and he told us that the guy got violent in the HR office and invited him to fight in the parking lot when he was told he was getting terminated."- novato1995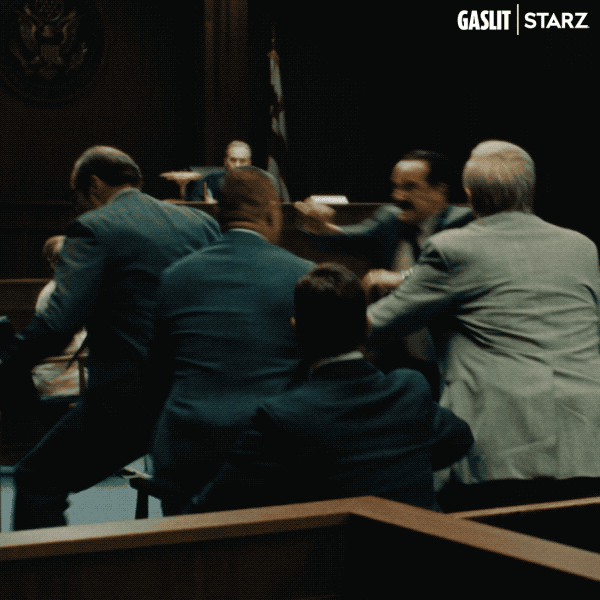 Season 1 Fighting GIF by Gaslit
Giphy
Oh No He Didn't!
"Stealing the boss's Pop Tarts."- MGris24
If Your Going To Lie, Always Cover Your Tracks...
"He claimed he was in the national search and rescue brigade which is entirely volunteer-based."
"They are sorta like our troops, they get perks and can't be fired if they get called out and so on."
"He skipped work all the time claiming it was because he was called in."
"One day someone from the office decided to check if he was and turned out he lied about the whole thing."
"I'm pretty sure he got blacklisted by the entire city which would explain why I haven't heard anything about him for years."- Lizzy_Of_Galtar
You'd Think He Would Have At Least Used Incognito Mode...

"Well, there *was* the new CFO who was shown the door at lunchtime on his first day."
"Then the stock email about 'Do not use the corporate internet to visit inappropriate websites' was sent out."- OldBob10
She Wasn't Even Working From Home!

"She watched Netflix at her desk and took naps."
"With the volume up."
"Her desk was in the middle of the office, there was no hiding."
"She also f*cked up a lot."- SuperstitiousPigeon5
Truth Is Often Stranger Than Fiction
"Worked at a publication."
"Hired a new guy who was super nice and everybody liked him."
"Within a week, found he was plagiarizing everything he wrote."
"Immediately gone - no questions asked."- phznmshr
Could He Have Possibly Been Bird Watching?

"He was keeping sick and injured birds under his desk that he found on his lunch breaks and using binoculars to watch people in other offices."- seanofkelley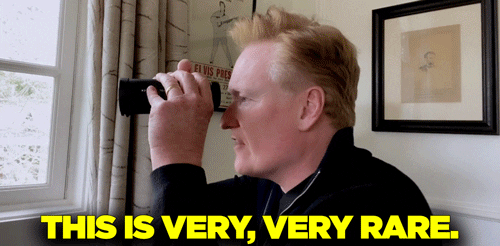 Bird Watching GIF by Team Coco
Giphy
It's Not Private If It's On The Country's Dime...
"Using govt funds to see his mistress."- Acceptable-Result-47
Tragic On So Many Levels
"He was caught stealing cash from work, and spending it on sex workers."
"Turns out he had terminal cancer and wanted to go out with a bang."- Throwaway7219017
Up In The Air...
"Salesman addicted to frequent flier points."
"He'd book flights with four segments each way, meaning extra nights in hotels and basically doing almost no work two days a week."
"He was told repeatedly to book direct flights but just wouldn't."
"Two kids in college and the finally fired him."- mekonsrevenge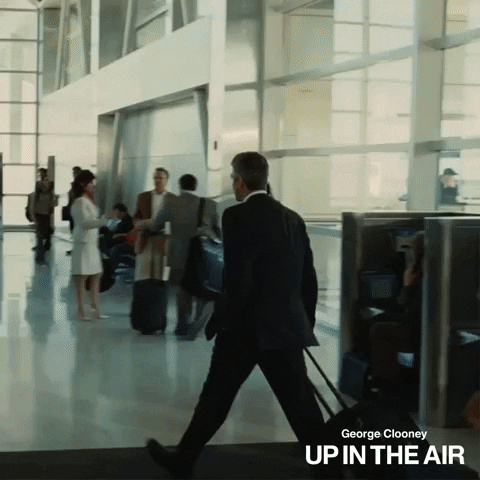 check in george clooney GIF by Paramount Movies
Giphy
There is often more behind someone's termination than what people hear.
Sometimes it's bad blood, sometimes it's criminal behavior, sometimes it's budget cuts.
Most of the time, though, people are just really, REALLY, bad at their jobs...
Usually, it's men that get a bad reputation for being creepy, and we rarely hear about when ladies have crossed that line. But women are guilty of doing and saying some weird things too. If you don't believe me, here are 50 hilarious tales of when Reddit users experienced full creep mode from a lady friend.
Love doesn't always mean forever.
That is the more concerning part about chasing the dream. It comes with no guarantees.
Anything and everything can change in an instant.
That person you look at so lovingly for hours on end can one day turn into a troll in your eyes.
They might stand in front of the fridge, wasting cool air while trying to figure out a snack.
(Like, how hard is that to decide?)
They may leave the toilet seat up or wet, or both.
They could have night terrors that shake the walls.
All grounds for dismissal for some folks.
You never know someone until you know.
Redditor xxarisx wanted to hear about the "silly" reasons people have dumped another person, so they asked:
"What's the pettiest reason to break up with someone?"
I have to admit, I can be petty.
Anything can turn me off.
I can't even explain why.
Wake Up!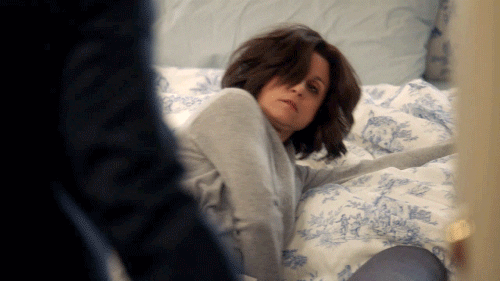 Tired Wake Up GIF by Veep HBO
Giphy
"Your significant other had a nightmare you cheated on them and because of the dream they break up with you."
Cheeky_Guy
How Messy!
"Sports rivalries. That's definitely happened, which is hilarious."
LongBongJohnSilver
"My date and I (not yet in a relationship but very close) stopped seeing each other because of our sports rivalries. She is a huge Messi fan and I am a Ronaldo fan. But the thing is, I don't hate Messi and she really hates Ronaldo. So during one of our dates, we got into a debate about Ronaldo's bad personality (most of our dates somehow will have football conversations, and most of our football conversations are about Ronaldo because she keeps bringing him up; I never say anything about Messi)."
"I was so tired of listening to her talk badly about my idol, so I said: 'No matter how bad you think Ronaldo is, I will always admire him because he is a person who never gives up, even after being defeated many times. Unlike your idol Messi, who failed once and decided to quit the national team. The Argentina president even had to apologize to him to get him to come back, even though he was the one who missed the important penalty.' She stood up and left, and I haven't texted her since then."
hoainamduong
'Can we have one of each please?'
"She said she didn't want dessert but then ate half my slice of pie."
RealBowsHaveRecurves
"When my now-wife and I were on our second date, the restaurant didn't have a printed dessert menu, so the server was telling us the options. I completely zoned out because I was so nervous and also I kinda needed to pee but there hadn't been a reasonable break in the conversation so I just smiled, and nodded, then when everyone looked at me expectantly, I just said 'Can we have one of each please?' Turns out there had been only two options (a crème brûlée and a chocolate pie situation)."
savingewoks
Smothering Me
"Not replying to a text message quickly enough."
nordictouch
"I was in a brief relationship recently with a guy who insisted I turn read receipts on even though I never do for anyone. I told him I felt a little weird about doing it but did it anyway."
"A few weeks later I read one of his texts and didn't respond for an hour because I was working. After not hearing from me immediately, he texted, 'There's something very untrustworthy about you' and then told me he needed space. He ghosted me for a week and then dumped me."
wilderthurgro
Natural Gases
"The other person farts in their sleep."
"Everyone farts in their sleep."
It_Wasnt_Me79
Blatant. Serial Killer. Behavior.
"She eats her peas one at a time."
henfeathers
"I had a friend who took hours to eat just about anything. A Snickers bar would take about an hour. She'd eat all the chocolate off first, in little pieces, and then each layer. Spaghetti. One noodle at a time. Drove all her boyfriend's nuts."
Azuredreams25
Sorry Justin
"In fourth grade, my bf Justin was demanding I share my cheese puffs. I jokingly said no. He got serious and said do it or I'll break up with you. I made sure I only ate half and threw the other half away out of pure spite."
​Elesmira
"Not your cheesy poofs!????"
RambleOnRose42
"And THAT is how you stave off people who want to get you into an abusive relationship. I'll remember that one. Damn, I love cheese puffs."
ElementalWorkshopII
Seeing Stars
"One time I broke up with someone because they were obsessed with Julia Roberts and I just thought she was meh, every time we hung out it was Julia Roberts this, Julia Roberts that. Sheeeeeeeesh."
TheRealOcsiban
"Same with my ex but with Pamela Anderson. And he says that he's a big Pamela Anderson fan but he couldn't name another movie she was in besides Baywatch which makes me wonder if he's only into her because of her big jiggly boobs."
Dapper-Captain5261
Off Course
"I seriously considered calling off my wedding because he took the wrong exit off the highway. When I got irritated and pointed it out (we were in a rush), he got angry with me and claimed that a city street with stop signs every block was faster than the literal f**king highway going the same route."
"But it was just a symptom of the greater problem - he absolutely had to be the smartest person in the room, even if he had to lie or gaslight in order to make it happen."
"So yes, even though it would be ridiculous to call off a wedding the day before over a navigation mishap, I would have been better off (ignoring my gut cost me thousands in divorce fees, stolen cash, and therapy bills)."
SpookyBlackCat
Ok, Bye...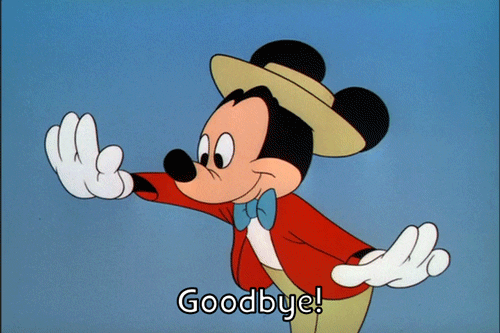 Bye Bye Goodbye GIF by Mickey Mouse
Giphy
"I had a girl leave me after a week because her ex-boyfriend didn't like me. I gladly went home after hearing that."
Roostersnuggets
Wow. Some people really need to seek therapy before they start trying to date.
There is a lot to of mess to sift through in these brains.