Educated Adults Share What They Think Schools Should Stop Teaching In School
Schools are already broken enough.
[rebelmouse-image 18348478 is_animated_gif=
dam=1 expand=1]

Shouldn't we be pruning the unhelpful parts of education to make our children's lives better?

An unknown user probed this question with Reddit: What should stop being taught to younger people?

So we heard what we need to do:
It Doesn't Go Away
[rebelmouse-image 18348479 is_animated_gif=
dam=1 expand=1]

That they should "just ignore" the bullies.
They're Not
[rebelmouse-image 18348480 is_animated_gif=
dam=1 expand=1]

That adults are 'always' right
Average
[rebelmouse-image 18348481 is_animated_gif=
dam=1 expand=1]

We are not all amazing at something - some of us are downright average. We need to stop to stop teaching that being average is a bad thing.
Myth Of Partnership
[rebelmouse-image 18346705 is_animated_gif=
dam=1 expand=1]

That there is something wrong with being alone. Like somehow being alone means you aren't a person worth being with.
Don't Condone
[rebelmouse-image 18348482 is_animated_gif=
dam=1 expand=1]

Specifically young girls should stop being taught that when boys are mean to you, it means they actually like you. that mindset could be very detrimental to them in the future
Non Adulting
[rebelmouse-image 18348094 is_animated_gif=
dam=1 expand=1]

That everything your "elders" say is true and to be respected.
It Ain't Nothing
[rebelmouse-image 18348483 is_animated_gif=
dam=1 expand=1]

That college is an automatic path to wealth and stability.
Who To Trust
[rebelmouse-image 18346893 is_animated_gif=
dam=1 expand=1]

Not to talk to strangers. Rather, we need to teach them how to differentiate between proper communication and inappropriate conversation. I want my children to be able to approach an authority figure in a shopping mall if he is lost. Yes, some strangers should be avoided but they need to know to generally trust teachers, police officers, security guards etc. Also, if something is going wrong. I was my son to know to yell and tell anyone and everyone!! Granted, nothing can take the place of a well held hand and a watchful eye, but kids these days need to be a bit more independent and learn to speak for themselves.
What Is A Brain
[rebelmouse-image 18348484 is_animated_gif=
dam=1 expand=1]

As someone who teaches vocational subjects to high schoolers who earn a trade and work part-time while completing Year 11 and 12, I see so many younger students become completely disenchanted by school because they're not "academic". They get poor grades for years, feel dumb, become marginalised, get told they won't amount to anything, and many end up dropping out. All because they don't fit in that one-size box of "study-college-job". If we taught them early on that not all talent, intelligence and job opportunities come in the form of studying and going to college, I bet a lot more students would stay in school and challenge themselves to play to their strengths.

Most of the so-called "dumb" kids I've taught are tradies now, debt-free and buying a house before they hit 22!
Toxic Masc
[rebelmouse-image 18348485 is_animated_gif=
dam=1 expand=1]

Specifically to young boys, that their manliness is defined by how many chicks they've f-__ed and how hot they were, and the worst thing you can be is a virgin. I mean obviously that's not taught in schools but one way or another that attitude perpetuates itself.
DARE...?
[rebelmouse-image 18348486 is_animated_gif=
dam=1 expand=1]

The DARE program really needs to end or be completely revamped. Trying to scare kids off pot by suggesting, even stating, it's just as bad as meth or heroin is not only disingenuous but will make the kids question if the hard drugs are really as bad as they were told since pot obviously isn't.
AO No
[rebelmouse-image 18348487 is_animated_gif=
dam=1 expand=1]

Abstinence only sexual education. Reasons: it's not reality. Plain and simple.

We should be teaching children how to be safe. How to use protection. Etc.
Owning Up
[rebelmouse-image 18348488 is_animated_gif=
dam=1 expand=1]

I dont know how this is "taught" but no one takes responsibility for their actions. Im still in highschool but i notice this in classmates.

i guess blaming someone or something is easier then just accepting you are the reason you failed or got in trouble.
Hausaufgaben
[rebelmouse-image 18347425 is_animated_gif=
dam=1 expand=1]

Not really a subject but homework. I'm currently in high school and trust me, 4 hours of homework a night is not worth it. Hell, there are studies that in elementary school it doesn't help at all, in middle school you get deminishing returns after 1 hour of homework a night and after 2 hours in high school. On top of all that, I need to get to sleep at a reasonable time of the night if you expect me to have to get up by 6 to get to school on time.
No Clean Plate Club
[rebelmouse-image 18348489 is_animated_gif=
dam=1 expand=1]

To finish their plates. It enforces bad eating habits. Stop when you're no longer hungry.
Reality
[rebelmouse-image 18348491 is_animated_gif=
dam=1 expand=1]

That you can be whatever you want and that you are entitled to do so

Sometimes you have to do what is practical and useful, at least for a day job
Sharing Is Not Caring
[rebelmouse-image 18348493 is_animated_gif=
dam=1 expand=1]

Sharing.

At least not how most people teach it. You shouldn't force kids to share. Gestures of kindness should not be imposed, otherwise they are no longer gestures of kindness. It teaches both children that if they cry/beg loud enough, they can get whatever they want. It also adds insecurity to the child who is forced to share his possession(s).

There are better ways of teaching generosity. And often those methods start with instilling in the child the idea that other people are people with their own thoughts, needs and lives.
Blind
[rebelmouse-image 18348495 is_animated_gif=
dam=1 expand=1]

Blind allegiance/patriotism toward a country or belief system without questioning.
Active Aggressive
[rebelmouse-image 18348496 is_animated_gif=
dam=1 expand=1]

Passiveness. The whole sit still be quiet, and learn to put your emotions away has really screwed me up. I didn't learn to actively have arguments where I stand up for my self. So now struggling to learn assertiveness and not just get walked on sucks. Because if you make other people upset it's bad on you. If they make me upset its bad on me. In the end i put up with a lot more shit than i can and than i should be expected to. And putting a foot down is a struggle even when it needs to happen
Reddit user ShinyDisc0Balls asked: 'What's a problem that's never addressed in apocalyptic movies?'
Some people say, "It's just a movie. There's no need to think so deeply about it."

However, some plotlines are just too problematic not to notice.
Despite people pointing these problems out, they are rarely ever addressed.
These problems can be as minor as a woman having perfectly manicured nails despite being trapped in a cave for an extended period of time to something as big as characters not contracting life-threatening diseases despite not having proper nutrition, shelter, or medical care for years.
Redditors have noticed this too and were ready to share what they think are the biggest problems in apocalyptic films that are never addressed.
It all started when Redditor ShinyDisc0Balls asked:
"What's a problem that's never addressed in apocalyptic movies?"
Vroom, Vroom
"If it goes on long enough, keeping cars operational. Tires going bad, gasoline going bad, even fuel lines going bad if a car's been sitting for a few years. Mice chewing on the wires. Sometimes they'll show the effort to obtain gas (but never address it going bad over time) and sometimes they'll show a battery being jumped, but mostly it's hop in a car you just found and drive off."
– froglover215
"Station Eleven (the novel, haven't seen the show) was very fixated on the idea that gasoline goes bad after about three years. After that, it's all horses all the time."
– Yellwsub
Medical Issues
"No one has dysentery. Everyone would have dysentery."
– YaBoyfriendKeefa
"Especially if you're on the Oregon Trail."
– rapalosaur
""Where are we going?""
"Oregon"
""F**k""
– Buckus93
"Disease. Seriously if most doctors and infrastructure are gone, people would be dying left and right, and zombies or radiation would be the least of their problems."
"Appendicitis. I didn't even think of things like that! People would die of pretty routine stuff that they couldn't get treated easily."
– Affectionate_Ad_7802
"The big killer with food poisoning is all the water you lose when your body literally flushes out whatever you ate."
– P-Tux7
Or Dental Issues
"Dental care. How many people would be straight up dying from abscesses, or in pain from f**ked teeth."
– softcore_UFO
Silence Is Golden
"Why do "traditional zombies" only make noise when they're right up in your business?"
"Zombie moving through the woods in stealth mode, no branches snapping, no leaves rustling, no moaning or growls."

"But right when they're about to get their funky zombie mitts all over your throat, they are loud as sh*t."
"What's the deal?"
– Reddit
No Escape
""Speaking of which, why don't they ever use bicycles to get around? They're quiet, comparatively low maintenance, can go over most ground, and definitely faster than any zombie."
– Sayakai
"Realism" (within the context of zombies) has always been my go-to for why slow zombies are scary enough on their own and fast zombies are a lazy shortcut."
"Yeah, they're slow and loud and clumsy. A brisk walk is enough to get you away from any zombie, or group of zombies. In a fight, they're predictable and slow. But they're immune to pain, and immune to fatigue, immune to fear or bribery or demotivation. And their main physical vulnerability - "destroy the brain" - is way more difficult than TV and movies portray: headshots are tough to pull off with guns, and skulls are actually pretty durable. Get into a physical altercation with one, and that's actually serious trouble - you'll get tired real fast but the zombie will not, and one f**kup will be enough to get you bitten."
"Briskly walk away? Sure, you can probably sustain that for a while. But where are you going? Zombies are everywhere, so you might be briskly walking from one meat grinder to another. And of course there are potential dangers on your chosen path. And still, you'll need to eat food and drink water and sleep and the zombies will not."
"In reference to the old fable of the tortoise and the hare -- the tortoise won the race. And slow zombies are the tortoise."
– effseadot
Perfect Looks
"Body hair for women."
"I mean, you will see this woman in rags, covered in dirt, with the stringiest hair that looks like it hasn't been washed, much less conditioned in a year. Yet, they have perfect brows and look like they've had a full-body wax within the past week. So, they must be doing this somehow."
– zazzlekdazzle
"Also, they'll still have perfectly straight, white teeth."
– Buckus93
Cold, Cold World
"Camp setting in general. You know what is bad for your health? Cold ground. You want to have a failure in your every organ below the ribcage? Couple of months of outdoor sleep would definitely do it. Sleeping bags are great, but they are designed to keep you from losing heat into the air, not into the ground — think of them like of portable blankets. You don't see apocalyptic survivors making an insulated bed or sleeping in a hammock."
– Alex_Downarowicz
"Can You Hear Me? Over."
"Charging their walkie talkie batteries."
"Zombie apocalypse and they always have freshly charged radio batteries that last... forever."
"Just once I wanna see someone sit down and stick their radio in a charging cradle."
– dirtymoney
"Or furiously turning the crank on one of those crank-operated radios or flashlights."
– MedusaStone
​Hygiene
"Don't forget tampons!"
– Nightmare_Fuel-
"Ellie in the Last of Us was soo pumped when she found a box in one episode, also Joel was excited to have a fresh pot of coffee as well."
– Will0w536
The Grass Isn't Growing
"Lawncare/overgrowth."
"Not all of them, but TWD for example, all of the lawns were tended to as if there WASN'T you know, a zombie apocalypse happening."
– Plus-Statistician80
Unrealistic Travel
"People in movies often travel a lot of distance with next to no food or water on them. If you are on foot you would need a descent amount of calories to sustain your energy. And a good pair of shoes. Your feet would be a mess in no time. And you would stink to high heaven."
– KevinDean4599
"And that would attract zombies….the scent."
– RedditRee06
Addiction
"Caffeine and nicotine withdrawal. After a week, there are going to be a bunch of very grumpy people around."
"Cigarettes and coffee are going to be valuable exchange items."
– rosanymphae
As if a zombie apocalypse isn't scary enough without thinking about the loss of coffee!
Dating is no picnic. It's hard navigating around unrealistic expectations, conflicting personalities, and mixed signals. But not being on the same page—or even the same book—as a potential partner is a huge red flag, especially if they start behaving too intensely or inappropriately. Have a similar experience? Then get ready as these Redditors share the creepy ways some women took their affections waaay too far.
There is a reason that Madonna's "Like A Virgin," a sexual anthem of innocence lost has resonated with the world from the instant she fell to her knees on that 1984 VMA stage to this very moment.
Everyone remembers their first time.
And their first person.
Maybe they were and still are your first love.
Maybe the sight of them can make you ill.
No matter the reaction, we remember.
That person played a major character at a turning point in life.
That's hard to forgrt.
Redditor Turbulent-Ad-7862 wanted to hear about everyone's thoughts on the first person they had sex with, so they asked:
"How do you feel towards the person you lost your virginity to? Do you still remember them?"
Oh... the first.
I have two. (Not at the same time).
One of each gender.
Still care deeply about both.
HER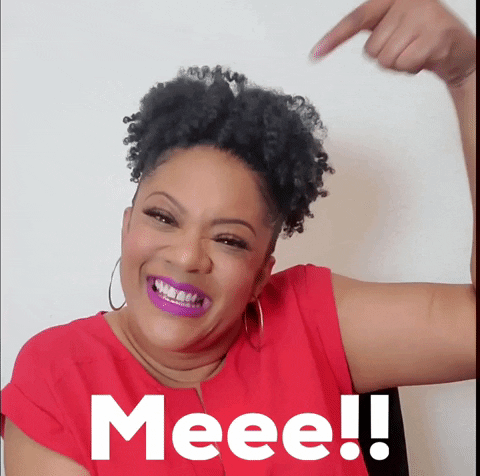 Happy Its Me GIF by Kiaundra Jackson
Giphy
"Pretty sure she was the one who got away, but we dated in high school and she moved away before our relationship could find a conclusion. At this point, it's probably just nostalgia... lol."
Dewey_Bosh
Oh Them
"I don't feel one way or another. I haven't seen her in over 20 years or so. I haven't thought about her in years until this post."
1980pzx
15~ years for me and exactly the same. This post reminded me of her and honestly, I hope she's doing well. A quick Facebook search shows she married the guy she dated after me and they had a kid. That's wonderful and I'm glad for her."
UncoolSlicedBread
"Same situation for me, only it has been more like 10 years instead of 20! I actually almost forgot about the guy until I saw this post, lol."
MsSibylline
Best Of...
"Well on the 'hot/crazy' matrix she was firmly in the top right-hand corner lol. So I remember her very vividly, the sex is still some of the best that I've ever had. Luckily I had some older and wiser friends who kind of dragged me out of that relationship. For which I am very grateful. I have no idea what became of her, and I don't particularly care. :-) "
BeerPoweredNonsense
​Better than me...
"I miss her, to be honest. She was fun, fiercely intelligent, and far too good for me. It was humbling being completely ill-equipped to argue with her, but fun to watch her demolish adults in debate and run rings around them in conversation. It's been 22 years since I last saw her, 17 since we last communicated by email. She has a family of her own now and inevitably was an enormous success in her career."
Prudent-Earth-1919
Still Strong...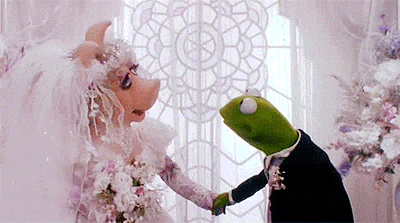 just married love GIF
Giphy
"I've been with her for 10 years and I hope to still be with her for another 60 or so."
Caractacutetus
"I mean, we've been married for 15 years and have 5 kids. I guess she's OK."
aroundincircles
It's amazing that people can make it work for life.
It gives me hope.
Though I'll stay a cynic.
Why Not?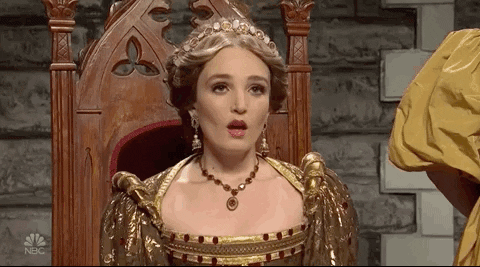 Snl Queen GIF by Saturday Night Live
Giphy
"Oofta, I do remember them. But it's not a romantic story at all. I was caught up in the 'everyone is doing it, better get it over with' and I lost it to a stranger at 15. He was also 15 and it was his first time. 😩 "
Ashley0716
So far, so good...
"Pretty damn good. It's only been a few months but I'm totally into him and (despite his self-proclaimed aversion to relationships) he pushed to be exclusive and he's texting on an almost daily basis wanting to get together. As for how I feel, 50% horny, 40% happy, and 10% anxious sums it up well."
_eviehalboro
Memories
"It was my high school girlfriend. I ended up breaking up with her. We hooked up again about 6 months after the breakup. Just casual sex. No labels. Ended up going to different colleges in the same city. Hooked up and went on some dates during our freshman year. Still no labels."
"Eventually she basically gave me an ultimatum. Said she emotionally couldn't do the casual thing any more. Basically, we get back together for real or we go our separate ways. I wasn't willing to get back together, but I respected her decision and didn't want to toy with her feelings. She wanted to be together, and I knew that any kind of just treating her like a normal friend would have only given her hope. So I basically just cut out all communication."
"That's been 8-9 years ago now. She seems to be doing well. Just recently got engaged. She was a good girl, and I'm happy for her. Wish it didn't have to end as it did because she was cool and I liked spending time with her. But it would have been selfish and emotionally manipulative to do anything besides cut off communication as I did. I have nothing but fond memories of her. I hope she'd say the same of me."
ShitfacedGrizzlyBear
17
"He was a friend I met during a school theatrical production. I was 17, I told my dad I was staying back at school to do assignments and then hiked it to his place. His father nearly caught us. He's a good person and has come so far. He was addicted to prescription meds for a long while. I won't ever forget him and I hope he's doing well since coming off that sh*t. :) "
OttersAndOttersAndOt
Ugh... HER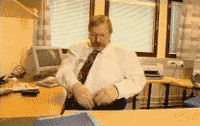 Angry Fed Up GIF
Giphy
"I still remember her, but I hate her guts now. She ended up cheating on me, and then thought it would be alright to still be friends after."
Ghoulthrower676
The one person we can't ever forget.
Good or bad experience... that first time and person stays with us.
No matter how we might feel about living luxuriously or practicing smart money management, we all have something we like to splurge on from time to time.
And while some of us really enjoy splurging on food, we also can agree on the things we don't feel are worth splurging on.
Redditor LocalInactivist asked:
"What's a luxury food you just don't get?"
Gold Leaf... Anything
"Gold flakes/powder on whatever food of the day is au current."
- ConstantReader70
"You're paying a lot of money to crap gold."
- draggar
Violent Soup
"Shark fin soup. It's a nice broth, but the atrocities committed are hardly worth it."
- human_male_123
Questionable Mincing Choices
"Wagyu burgers / snags / mince products. Marbling doesn't matter anymore if you're mincing it."
- Ok-Astronaut-7593
What the Fugu
"To some extent, Fugu."
"It's a poisonous blowfish that only qualified trained chefs in Japan are allowed to prepare. I had it three times I think, and I understand the folklore around it and why it's expensive, etc."
"But to be honest, the taste is pretty bland and 'like any other white fish' and nothing special, really. Your lips get numb a tiny bit and it makes for good stories, though, so no regrets..."
- LannMarek
Diminishing Returns
"Not food, but drinks; I don't get people who spend 1500 to 2000 dollars or more on a bottle of wine. Does it even taste that good?? It seems more like something people do to show off to others than anything else."
- Creative_Recover
"A 1500-hundred bottle of wine is going to taste better than a 15-dollar bottle. But not a HUNDRED TIMES better."
- VibrantPianoNetwork
That's an Escar-No
"Escargot. My brother swears by it. I don't get the allure."
- MeAndJohnWhoo
"Escargot: because just eating garlic butter with a spoon would be uncivilized."
- ahecht
"Nutritional Value"
"Bird's Nest Soup."
"My rich aunt came to visit our family when I was pretty young, and I finally got to try bird's nest soup. It was something like 1500 dollars for a family-size serving and it tasted like nothing."
"I get it's supposed to have all kinds of nutrients and s**t, but guess what, so does a ton of other foods. I think that's probably a big part of why I argue with my mom so often about how pointless a ton of 'medicine' is"
- completelytrustworth
A Side of Hypocrisy
"It's not that I don't get it: they're delicious, but it is funny to me that most people are repulsed by the thought of eating bugs but think lobster and crab are a delicacy."
- seanofkelley
Tragic Ortolan
"Ortolan. You traditionally cover your head when you eat it, out of shame. Not that I have ever eaten it. It just seems such a 'f**k you' to nature."
- promise_me_jetpacks
A Fair Point
"Eating things where it will kill you if it's not prepared properly (like Fugu being poisonous)."
- curlyquinn02
Not Here for the Caviar
"Caviar. I had the opportunity once to sample what I was told was really good caviar. It tasted like Neptune's salty a**hole."
"If I had the money to buy high-end caviar, I would buy fifty bags of Doritos instead."
- Wadsworth_McStumpy
A Shortened Lifespan
"Veal's kinda mean considering how intelligent and full of life calves are."
- freeslurpee
"Vaguely Fruity Vinegar"
"I know this will make me look like an unsophisticated yokel, but Wine."
"I just don't get the appeal of vaguely fruity vinegar."
- atlanticzeolot
Expensive Treasure Hunt
"Truffles. I don't get the hype."
- Candid_Term6960
"They're good in some things, a bit of truffle oil and some extra herbs in a cheap pasta sauce can make it really tasty, but overall it's just a weird mushroom, and not great by themselves."
- venemousb***h
Not So Great Morning
"That coffee that comes from beans some cat species digests and craps it out. How is that a good morning feeling?"
- Rainbow-Mama
Everyone's welcome to like different things, but these Redditors certainly made some great points about why these are foods and drinks they will not spend money on.