I've seen people consume foods that make no sense.
Not that food needs to make sense.
But somethings are not meant to mix.
Like... who eats BBQ sauce on chocolate cake?
Don't ask. It's real.
I guess to each their own and God bless your stomach.
---
Redditor K3na wanted to hear about the times we've witnessed people consuming food that left us SHOOK!
So they asked:
"Besides eating cereal with water what is the most outrageous 'eating sin' you have ever witnessed?"
I like mint chocolate chip ice cream. People hate it.
Apparently I'm a freak.
PSYCHO!!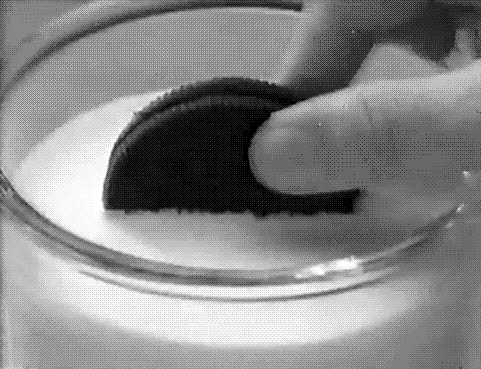 black and white milk GIF
Giphy
"The wife dips Oreos in water like a psychopath."
ttbbbpth
Holy Mooo!
"When I visited my aunt's family as a kid she served a 'purple cow' - milk mixed with grape juice - for breakfast. If you haven't tasted that, take my word for it - it's not a great concoction."
DWright_5
"In elementary school, we used to mix the milk and juice the school gave us for breakfast to puke and get sent home early... apple juice and milk usually worked the best, I think grape juice and milk was a close second."
Megandapanda
Without a Refill
"I work at a pub/restaurant waiting tables. This couple walks in who I've never seen but are apparently regulars. The bartender sees them, shoots me a glance, and goes to grab something from the kitchen. Before even taking their order, he's filled the crushed red pepper shaker and told me to take it over to them."
"The woman orders a small cup of French onion soup and proceeds to unscrew the cap of this shaker and dump the entirety of it onto her soup, an inch high off the top of her bowl. She's eating this spicy red pepper like cereal and didn't even ask for a drink refill."
actorrent
Ho-Ho-Ho
"I had a friend who went through a period where cake decorating was her hobby, and she made some amazing looking cakes that all tasted horrible because of the bizarre flavor combinations. It was always a bit funny because people would compliment the look of them and then have to figure out how to throw their pieces away without being rude about it."
"The worst one was a Christmas cake with an immaculate looking fondant Rudolph the Red Nosed Reindeer that was an orange spice cake covered in mint icing. It was like brushing your teeth and rinsing with orange juice in cake form."
TremulousHand
WTF?!?!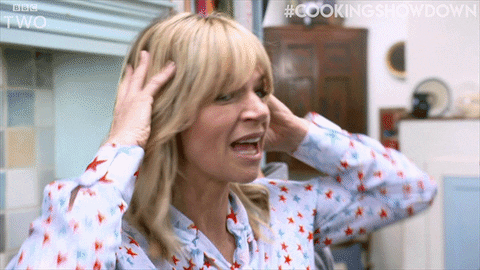 Angry Bbc Two GIF by BBC
Giphy
"Friend's mom used to eat soy sauce with ice cream."
REDDIT
Just eat ice cream as it was meant to be.
On Everything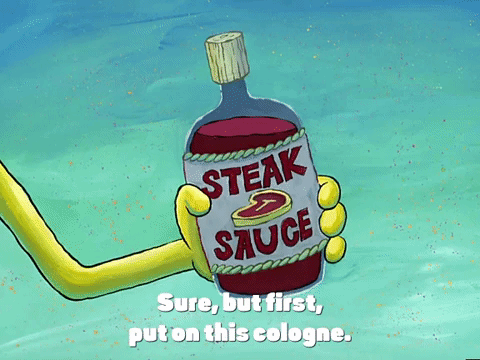 season 4 the lost mattress GIF by SpongeBob SquarePants
Giphy
"I used to be obsessed with A1. I would put it on everything possible because I loved it so much. One day I put it on jello. I no longer enjoy A1."
sunset1214
Masterminds
"When I was in grade school I went over to this kid's house to play, then ended up staying for dinner. We had spaghetti, some vegetable, maybe salad and something else. His entire family would mix everything together before eating it. His dad seemed to be the ringleader/mastermind behind this scheme."
"I remember someone cheerfully saying, 'Well, it all goes to the same place!' And then the rest of them agreeing with this truism as if it were some serious folk wisdom. That's some serial killer sh*t right there."
vprice509
Crunchy
"My sister would make ritz cracker sandwiches, except the thing that went between the two ritz cracker "buns" was another ritz cracker, except chewed up and spit out. it was disgusting."
pixelpha
"I wasn't going to tell this story but here I am. As a kid I would eat a whole bag of Doritos without swallowing, and then I'd spit out the pulverized chip dust and saliva mixture and roll it into a ball with my hands and then let it harden a bit in my desk at school between first and second break and then eat it again during lunch when the outside was a bit crunchy again but the inside was still moist and the consistency of a chocolate truffle."
contecorsair
In Coke
"When I was a server, I had a customer dip her bread in a glass of Coke. She finished her whole bread basket and Coke and asked for another basket and another refill of Coke, and went to town again for round two. She didn't give a crap how she looked and ate that crap like it was the best thing on Earth."
Love_Bunny_22
What in the name of Jesus?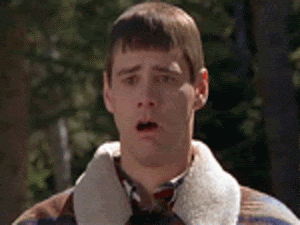 gross dumb and dumber GIF
Giphy
"My mom puts peanut butter on cold pizza. It is the closest flavor to vomit that is not vomit."
Beneficial_Fudge
Good Lord. How do people eat these things?!
Do you have any bizarre culinary items to add? Let us know in the comments below.