Dog Owners Share Comical Dog Emergencies They've Dealt With In Their Lives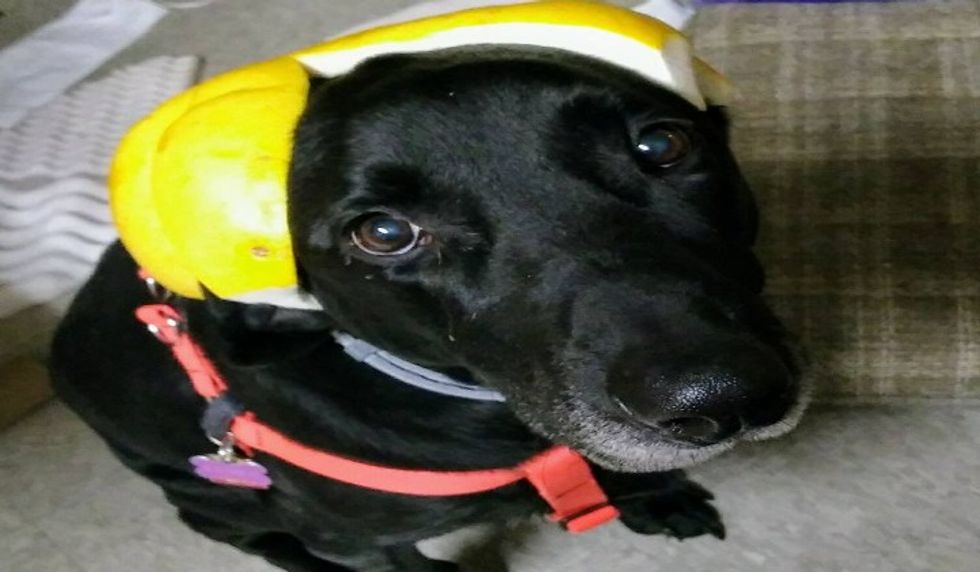 Anyone who has owned a dog knows they can bring a lot of joy into your life. But they can also bring a lot of mischief and mayhem. Man's best friend can be high maintenance.
Reddit user rockstar014 asked "If dogs had a 911 hotline, what dog-'emergencies' would they call it for?"
Here are the hilarious answers.
Feline Intruder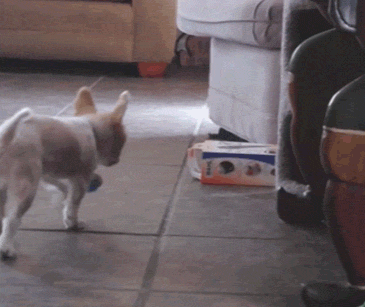 "There is a cat in the house, send help!!"
WPS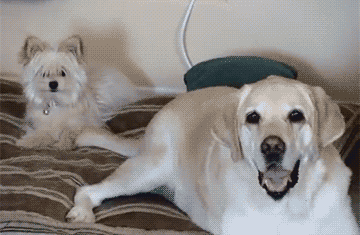 "The hooman. Has been. Gone for more than. 15 tail wags!"
911: sir what is your wps? (wags per second)
Ruffied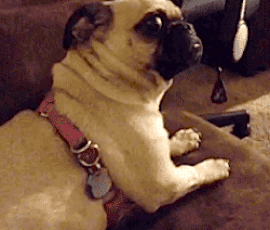 "Poison control? I think there was a pill in the piece of cheese I just ate!"
Crate Training Bites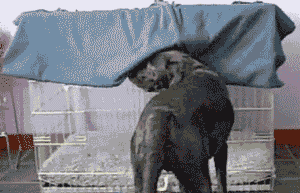 911: Hello, what is your emergency?
Dog: HELP I'M IN A CAGE AND MY HOOMANS ARE GONE
911: Have you tried borking really loud for 20 minutes?
Dog: IT DIDN'T WORK WHAT DO I DO
911: Try biting the bars until your teeth start bleeding and piss in your cage
Dog: THAT DIDN'T WORK EITHER
911: OMG
Dog: OMG
Who is he?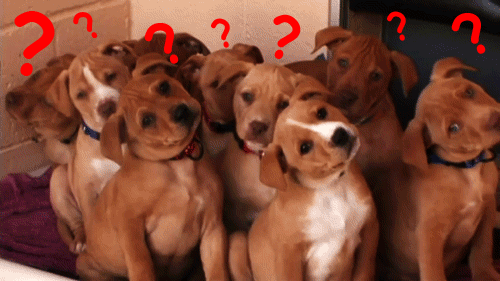 "They won't tell me who the good boy is!!"
Hearing Noises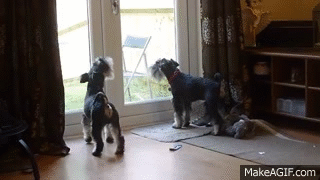 "I HEARD A NOISE"
"Are you in danger or---"
"I HEARD IT AGAIN, I'M GONNA BARK AT IT"
Neglect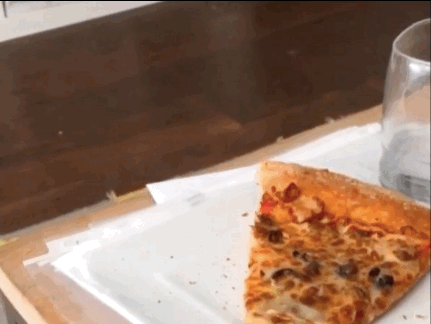 "Hello, emergency? It's 5:31pm and I haven't been fed at the usual 5:30."
Insufficient Affection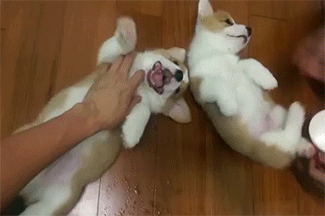 "Need to report neglect. My human only used one hand to rub my belly. Not enough belly rubs. Arrest her."
Cat chuckles quietly in the corner while admiring sharp claws...
Cheater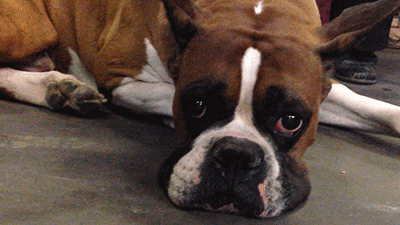 owner hugs wife
"Hello, officer? I think my owner might be cheating on me"
"You're aware this is an emergency-only line?"
"THIS IS AN EMERGENCY!"
Water Chair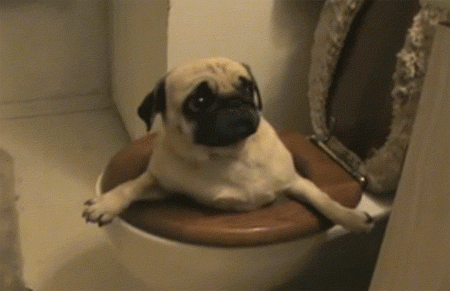 Every day, my human makes food, but the water chair takes it away before I can eat it. And they yell when I try to get a drink!
I hate that thing.
At least the cat has the decency to make brownies in the box of pellets, those are great.
Starving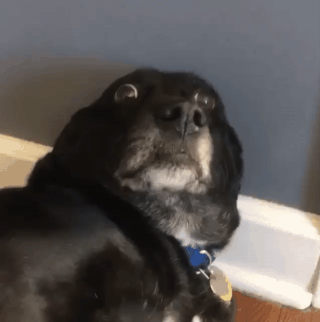 Dog calls 911
Dog: "MY FOOD IS GONE!!!"
911 operator: "Sit.. Good boy. Now, when did you last see it?"
Dog: "I JUST ATE BUT NOW IT'S GONE WHEN WILL IT COME BACK I'M GONNA STARVE HALP!!"
911 operator: "Lie down... Good boy... Your Human will feed you again when you're hungry"
Dog: "MY HUMAN DISAPPEARED! HE'S GONE! I THINK THE WATER CHAIR ATE HIM HE'S NEVER COMING BACK!!"
911: "..."
Truck Attack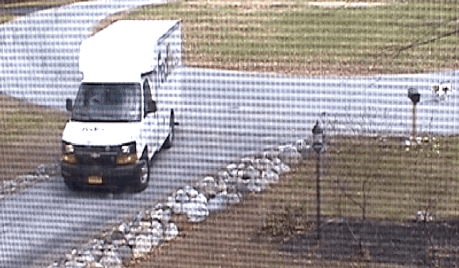 "THE GARBAGE TRUCK IS BACK EVEN THOUGH I BARKED AT IT LAST WEEK"
The Disappearance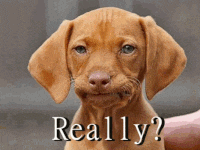 "Hello, officer?"
"Yes, how may I help you?"
"It happened." *sobs* "It finally happened. I never thought it would happen to me."
"The Disappearance?"
"Ye..Yes." *sobs*
"Not again! Sir, calm down, sir. We will not rest until we find your testicles, and all the other lost testicles, with God as my witness!"
HOOMAN GONE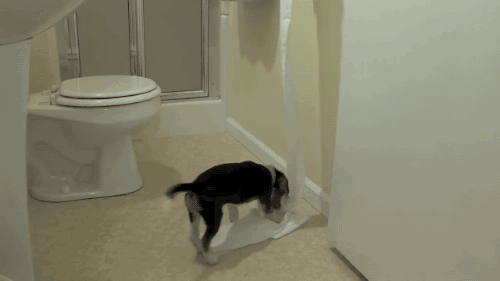 911: Hello, what is your emergency?
Doggo: HELLO, THIS IS DOG. HOOMAN GONE, THINK HE MIGHT BE DEAD OR KIDNAPPED.
911: Ok Dog, have you tried panicking?
Doggo: YES! AND I HAVE ALREADY DESTROYED ALL THE TOILET PAPER.
911: Have you tried chewing the walls?
Doggo: YES! BUT STILL HOOMAN IS NOT HERE!!
911: THIS IS BAD!! TRY EATING THE PILLOWS!!
Doggo: muffled I'MF DOING THIF BEFT I CAM!!
Fake Out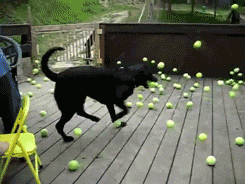 "nine-woof-woof, what's your emergency?"
"my human threw a ball but didn't actually throw it!"
Stormy Weather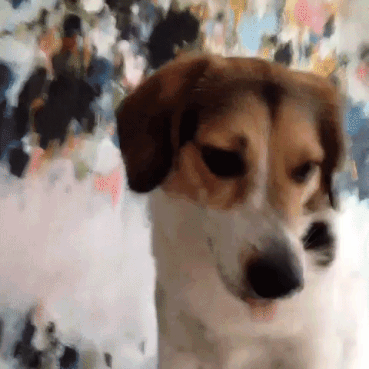 "It's raining so I pooped behind the couch; the humans are starting to look for the source of the smell. Help."
K911 Operator: "Avoid eye contact. If you can't see them, they can't see you."
The Sofa Trap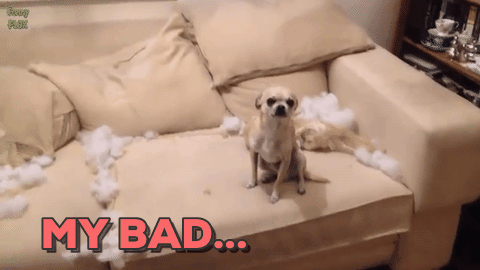 Doggo: MY BONE ITS UNDER THE SOFA HELPS
K911: DID YOU TRY BARKING AT IT?
DID YOU TRY DIGGING THE HARDWOOD FLOOR NEAR IT?
DID YOU TRY EATING THE COUCH?
Rodent Invaders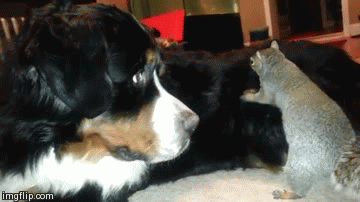 Operator: Hello? This is 9-woof-woof, what is the nature of your emergency?
Dog: SQUIRREL! Outside! They infiltrating perimeter!
Operator: SQUIRREL! Dispatching K9 Units to your location immediately!
Dog: SQUIRREL!
Operator: OMG! I KNOW! SQUIRREL!
Both: SQUIRREL SQUIRREL SQUIRREL SQUIRREL SQUIRREL SQUIRREL SQUIRREL SQUIRREL SQUIRREL SQUIRREL!!!!!!!!!!!
Terriertorial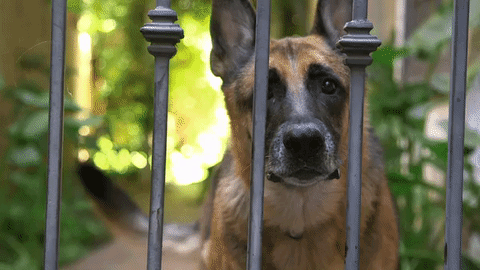 "A dog walked by my house. MY house."
"Hey! HEY!! F$#@ YOU FOR BEING ANOTHER DOG!! Yeah! F$#@ YOU!!"
Missing You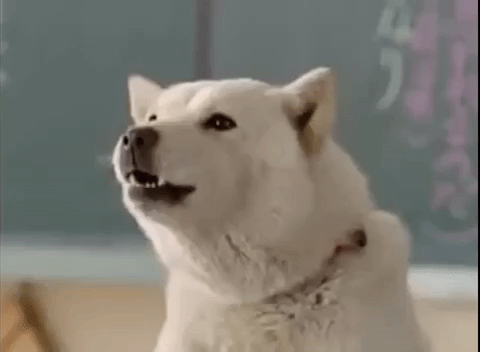 *** five minutes after owner leaves for work ***
"Hello, officer? I'd like to report a missing person."
"Have you tried barking?"
"Yes, for about 5 minutes."
"You should try barking louder."
"I will do just that."