Disgusted Diners Reveal What Caused Them To Stop Eating At Certain Restaurants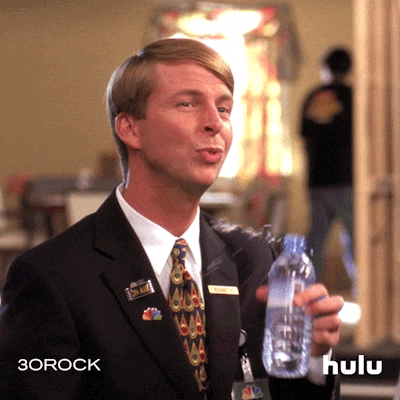 Dining out is always a battlefield situation. You want to avoid the minefields as often as possible. Fifty percent of the time... we're mostly out of luck. Nevermind decor and atmosphere... I'd prefer no roaches, lizards and spiders please. Also, providing basic necessities is not THAT difficult. I don't mind eating off the floor but I'll need a complimentary bottle of tequila first! Thanks.
Reddit user _Nukemarine reached out to ask *What happened to make you say "I'm never coming to this restaurant again"?
WHERE MY H20 AT?
They said no when I asked for a glass of water, please.
DO YOU LIKE YOUR GIFT? $20 PLEASE.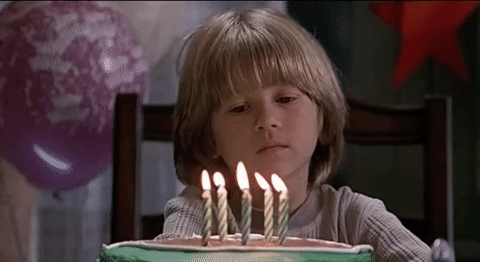 Went to a restaurant on my birthday. They found out and surprised me with a huge piece of cake. Then they added the cake to the receipt.
DO I LOOK LIKE A FROG SIR?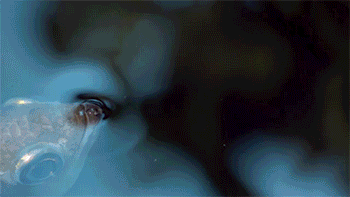 I was a few bites into eating my salad, and there was one particularly interesting shiny piece of lettuce. I stab it with my fork and pull it out.
This was no piece of lettuce, this was a wing and body of a huge dead grasshopper in the middle of my salad. I flung my fork across the room in panic.
I will never return.
STEP ASIDE FOOLS!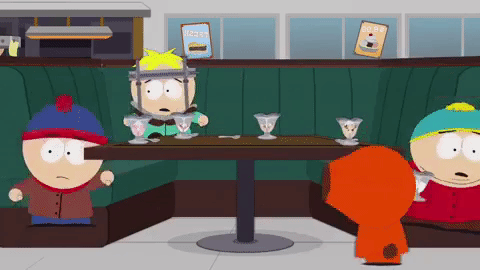 Went to a local Mexican Restaurant. Ordered our food. Sat there for damn near two hours and it never came. Asked the waitress twice where our food was, and she apologized and said it was coming. It never came so we got up and went to leave. 3 employees come up to us and say they are going to call the cops on us for dine and dashing. Haven't been back since, and its been roughly 8-9 years.
NO SHRIMP FOR ME!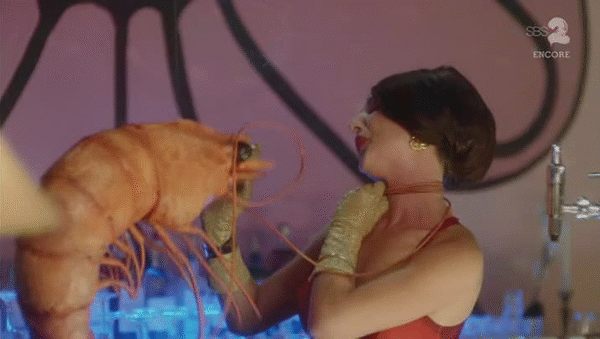 Told the guy, no shrimp. I have an allergy. I turn into an itchy flaming hot cheeto as I'm eating. Waiter tells me the cook doesn't "do alterations". Could have said something to be before,fool.
HERE IS A LITTLE SOMETHING EXTRA FOR YOU.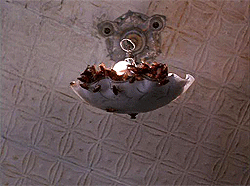 The nozzle fell off the soda fountain and bug parts fell out into my cup. (Roaches and other bugs in the soda fountain are a common problem if you don't clean it properly.) I told a worker and they just screwed the nozzle back on when they thought I wasn't looking. Who knows what else they weren't cleaning.
NO NEED TO ALWAYS RECYCLE.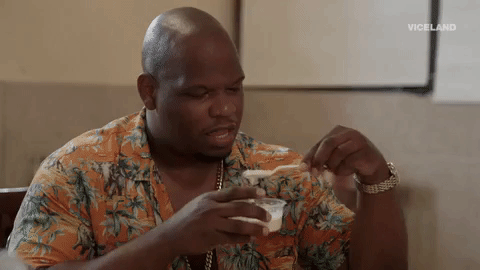 Was eating at a Chinese restaurant where you order rice by the bowl. From the angle I was sitting I saw the waiters taking half uneaten bowls of rice and dumping them back into the rice cooker.
KEEP YOUR HERBS TO YOURSELF.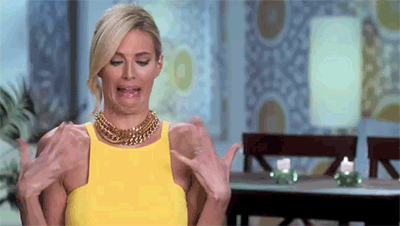 There was a small fly (a fruit fly I think) in my fried egg. It was all fried and crispy. I wasn't even that bothered, I'm not a confrontational person. I didn't even want a whole new meal, I just wanted a new egg. The waitress came back from the kitchen and said that the chef was insisting it was a bit of "herb" that he uses in his cooking. You could see the legs and wings. They were so insistent that I could see it wasn't worth arguing. They were a new business as well so you would have thought they would want to establish a customer base.
DO I LOOK LIKE A CHICKEN?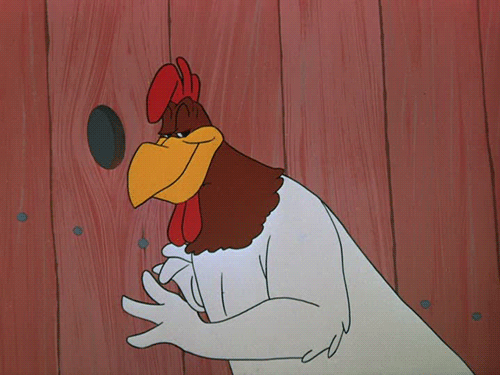 My wife had an allergic reaction, clearly mentioning she was allergic to eggs. They said that creamy substance was cream cheese, but it was mayo.
15 minutes later, she was intubated in the emergency room. Nope, never going there again. Anyway the restaurant closed last year.
GREEDY S.O.B'S!!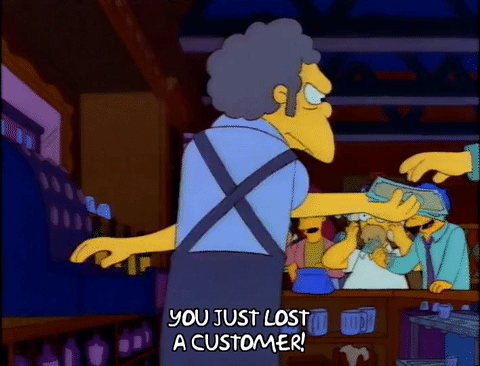 They lost a lawsuit over stealing server's tips.
Best pancakes/stuffed french toast/breakfast skillets of my life, but I couldn't do it after that.
I'LL TAKE THE CHICKEN PLEASE.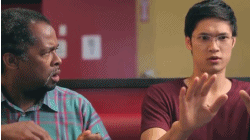 We went to the Old Country Buffet a long time ago, and my dad got a hot dog that turned out to be moldy.
We haven't gone back.
RULES DO APPLY!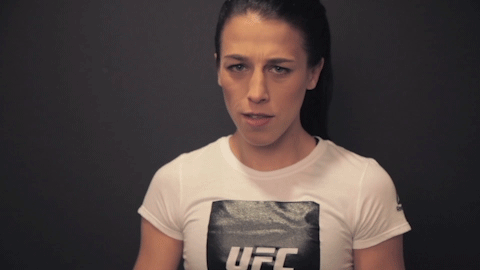 I worked at this place for one day, It was a deli-type place. I had five years kitchen experience and needed the work in a small town.
Within 5 mins I was questioning their sanitary disposition, with unregulated temperatures, improper disposal methods and general disregard for cleanliness. After a half hour I told myself I needed the money, could look past it, and do my best to make improvements over time... then came the french fry that broke the camel's back.
Their fryer, they dumped a basket of fries in it, but when it came out, it had a brown film, or sludge over the delicious crispy-fried potato product. I asked if they were going to serve that to the customer, they said yes, it's the gravy. After further questioning, I found out they inherited the property and the oil hasn't been changed in 7 years.
After 45min of working there, I quit and called the health inspector. I never looked back.
SORRY ABOUT MY FRIENDS.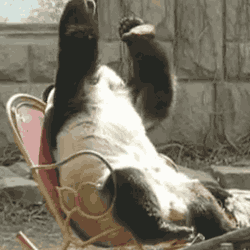 I used to go to a local Mexican restaurant so much that I knew the workers by name and they knew me by name. I went with my friend and she was being super flirty and made a deal with the waiter that she would go on a date for a free drink. When we left she said she wasn't going on that date. I can never return to that restaurant.
THOSE AREN'T MY DENTAL RECORDS.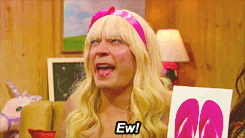 Local breakfast place in my hometown that I went to as a kid. Ordered a Belgian Waffle, and it comes out dark brown and crunchy. I complained that it was burned, and they sent it back to make a new one. About 5 minutes later, they returned with a new waffle.
Except it wasn't new. It had bite marks. Right where I had bitten it... And hey, the section I bit out of had butter on it...
They walked in back and turned the waffle over, thinking no one would notice.
SAY EXCUSE ME!!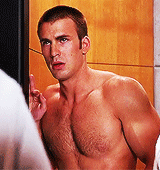 During college, I caught the Chinese food restaurant's employees sneezing in the food. They saw me see it from far away and walked into the back. Told everyone I knew.
IS GLASS AN EXTRA CHARGE?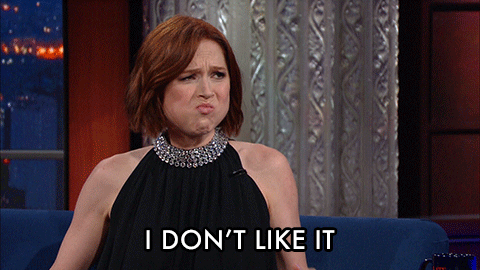 Went to a local Mexican place and got a burrito. Took a bite in and found glass.
IF YOU'RE THAT HUNGRY... ASK FIRST!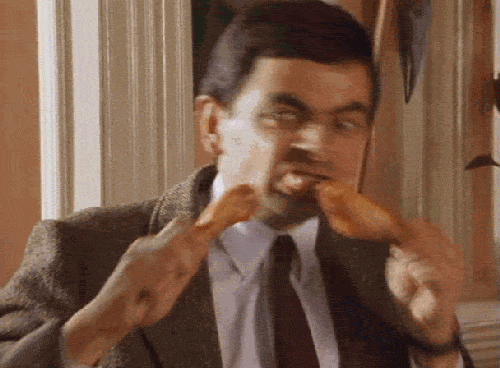 Found a bunch of eaten chicken wing bones in my appetizer basket. They just dropped a new piece of paper over them and filled it up with onion rings. Pointed it out to the manager, declined to get my app for free and walked out.
DING DONG MY APPETITE IS DEAD!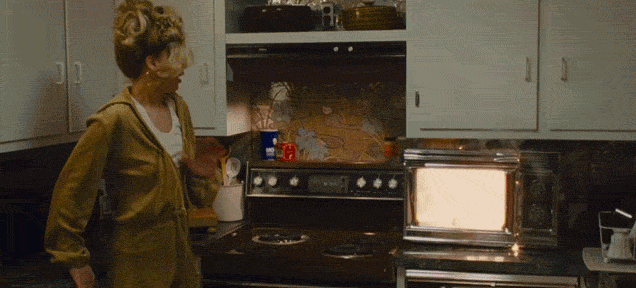 They bring out food quickly after I order it.. it's luke-warm, I send it back.. I hear the microwave ding, they bring it out, still cold in the center, they put their finger in the center to verify, they bring it back. Ding! "May I have a to go box?"
FORGET YOU LULU'S!!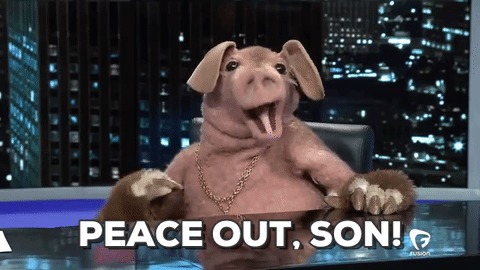 It was a restaurant in Waikiki, the last night of our vacation. The place was crawling with bedbugs. We didn't know they were bedbugs at the time, didn't actually figure that out until we were back home and the telltale bites developed. We had to call the hotel, tell them we may have introduced bedbugs to the room. (They freaked out but hey, it was their employee who'd recommended the place.) We had to empty out the freezer to deep freeze everything we couldn't boil or leave roasting in a black garbage bag on a sunny patio for weeks. We had to put special covers on our mattresses and vacuum and scrub every surface every day. Our house wasn't infested but it was over a month before we could relax.
When I called the restaurant, the manager said, oh yeah, we have a terrible bed bug infestation, we have an exterminator come once a month, but every place in Waikiki has bedbugs, everybody knows that, you should read the local newspaper.
When we wrote about it on Trip Advisor, the same manager called us to ask us to remove the review. In return, we'd get dinner on the house if we ever returned.
Not only am I not going ever going back to that restaurant, I'm not ever going back to Oahu.
JUST ROLL WITH IT KIDS.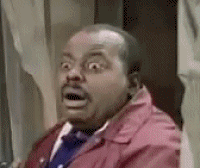 A cockroach ran out of the basket of tortilla chips and the waitress' response was, "Oh, that happens sometimes."