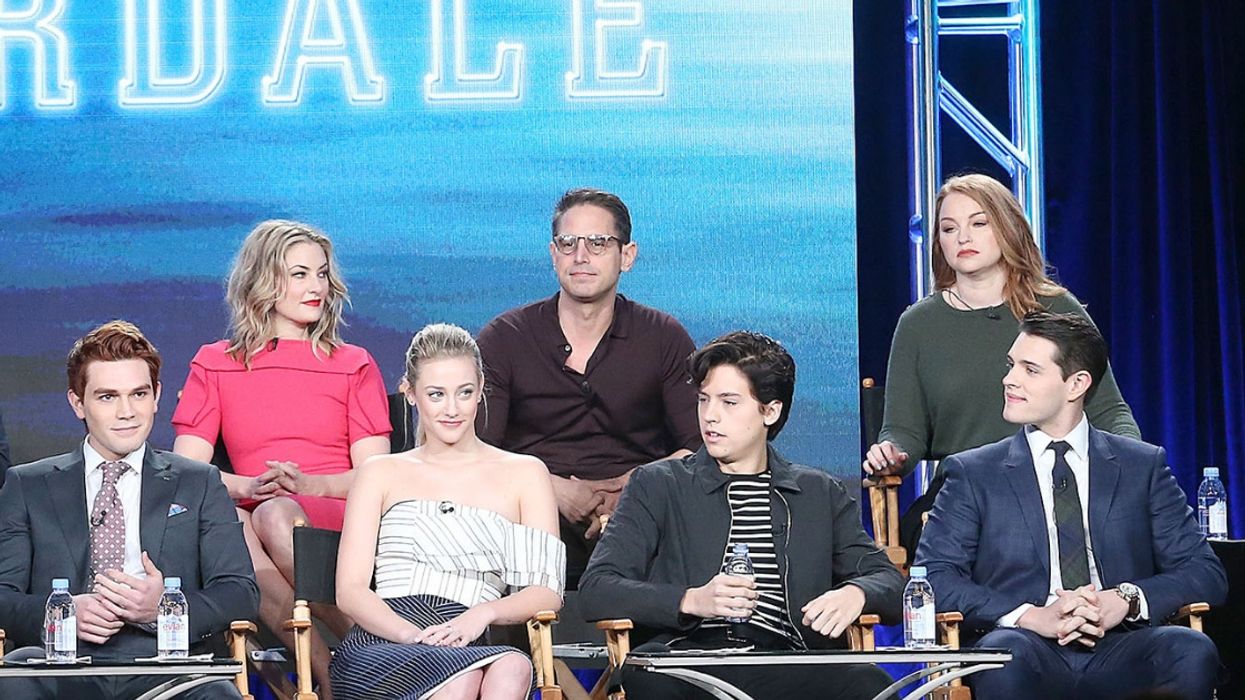 Frederick M. Brown/Getty Images
It always seems like when we take two steps forward on a social issue, we end up taking two steps back.
Despite queer representation being at an all time high, there is a lot more to do.
---
The director of Love, Simon, Greg Berlanti, described an issue he clashed with early in his career.
In an interview with The Hollywood Reporter, Berlanti said,
"Early on in my career there were gay execs and gay casting people who were the least likely to let me cast an actor they knew was gay in a straight part. These were the individuals who knew how important it would be."

This information comes at a time when discussions about straight actors playing queer roles has come up.
Some argue that these roles should go to people who match the orientation of the character, especially since it seems so difficult for them to get roles at all.
Berlanti has a long history of trying to push boundaries in television and film, doing his part to get gay representation on screen. When he took over Dawson's Creek, he made it his mission to let the character Jack have a same sex kiss.
He was even prepared to quit the show over it.
"When we did the Jack kiss on Dawson's Creek, everyone was tentative. But I took over the show, and that was an important thing to me. If we were going to bring the character out, it seemed silly to me that he couldn't kiss."
It's important to push these kinds of priorities as even successful actors can hit a "gay glass ceiling".
Daniel Franzese, who gained fame as Damian in the movie Mean Girls, experienced this firsthand.
In an interview, he explains that the role that made him famous locked him in a typecast of stereotypical gay roles.
"I had become famous for playing one thing, but Hollywood, a very What-Have-You-Done-For-Me-Lately town, just didn't think my talent could go beyond that.
"As soon as the movie was over, I kept meeting the gay glass ceiling. They wouldn't let me audition for straight roles."
Franzese turned down these roles, holding out for something that doesn't reinforce stereotypes
Despite pushback earlier in his career, Berlanti has since created some very successful shows, and uses his power to increase such representation.
His show, Supergirl has television's first transgender superhero in Nicole Maines' portrayal of Dreamer. Many of his other shows feature gay and bisexual characters.
Berlanti was asked in that Hollywood Reporter interview how he'll know the industry has truly changed.
He responded,
"The majority of rooms I walk into — executive suites or writers rooms or production floors — look and feel like the rest of America."