Remember Game of Thrones, Season 8?

Yeah, we'd rather not.
But that's just one example out of many others after Redditor SWSU asked the online community: "What did you want so badly to be good, but just wasn't?"
We apologize in advance for reminding you of some of your greatest disappointments.
---
"The movie version..."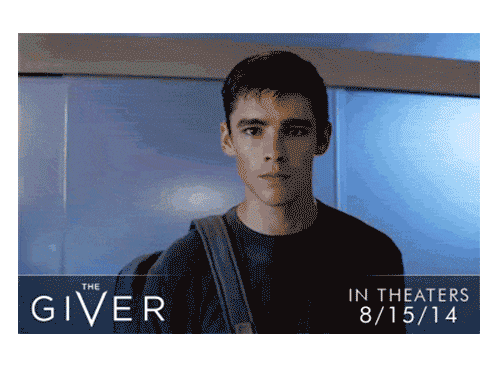 Giphy
The movie version of "The Giver." I think Jeff Bridges did a great job, and it's a visually appealing movie, but they didn't need to add in the romance. They should have stayed true to the book.
"It tasted like..."
A beer that a local brewery made that was a white chocolate stout. It tasted like a bag of nickels.
"I always pick..."
I always pick the wrong thing in restaurants and the badness seems to be directly proportional to my level of hunger.
"The ending..."
The ending of The Walking Dead. After 4 or 5 seasons, I was really ready for a satisfying conclusion to our heroes' story. Instead, they slowly killed them all off, replaced them with new people IDGAF about, and the damned thing is still on the air a half decade later.
"Getting my first ever..."
Getting my first ever period. I thought somehow that it would be magical, and that I'd be treated as an adult afterwards. Found out pretty quick that it freaking sucks.
"I thought it would help me..."
University. Or at least, myself in University. It's fine for most people, perhaps even the "best time of their lives."
I thought it would help me turn a new leaf into a better, ideal version of myself. Unfortunately, I can't stand the other students and I've somehow lost the passion for school I had 6 months ago.
I want to drop out so badly but that would just kneecap myself further.
"I guess..."
Any time I go out to a fancy place to eat. I guess it's just not my thing. More of a taco truck and dive bar kind of person.
"I always grew up..."
Sonic (the drive up dinner). I always grew up seeing their commercials. The closest one was almost a hour and a half away, so I didn't get to ever really try out any of their stuff. Moved down to Oregon and had one 5 minutes down the road. Finally got to try it out and was left upset I had wanted to try them for so long.
"Being an independent adult."
Being an independent adult. You think being away from your parents and making your own decisions will be so great. Then the bills start piling up, the to-do list never gets fully cleared, and you long for the days of being a kid again with fewer worries in the world.
"Vinyl."
Vinyl. Spent hundreds of dollars on a turntable, speakers, preamp, amplifier and records of my favorite albums expecting it to be a huge step up from my bluetooth headphones, and I can't hear the difference other than the constant pops and crackles that are apparently unavoidable in most modern pressings.