People Share The Real Reason They Cut A Friend Out Of Their Life For Good
When you gotta go, you go.
That should be a mantra for getting rid of the toxic people in our lives.
Not every relationship is meant to last forever.
Some people don't know how to be friends.
They are awfully good at pretending though.
Be vigilant of the signs and red flags.
Toxic people are crafty.
And once you're free, never look back.
---
Redditor _ReDd1T_UsEr wanted to discuss the reasons why many of us decided to cut some people out of our lives, so they asked:
"What was the reason why your friendship ended with someone?"
Sometimes a person just has to go.
Planning Stages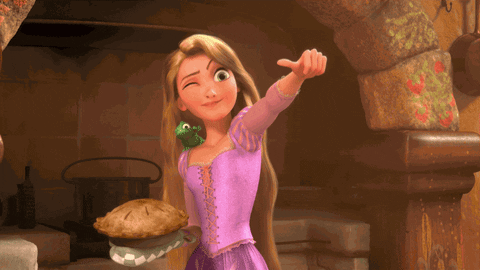 Weekend Sunday GIF by Disney
Giphy
"I stopped being the first to always initiate plans, and that was that."
Witty-Surround-6541
"I once asked a friend to plan our next breakfast + walk outing, since I always did that. He wrote me a letter ending the friendship. Stunning!"
fermat9996
Pants on Fire
"Habitual lying became too annoying and disruptive to tolerate."
Hosscatticus_Dad523
"When you constantly are thinking... this math ain't matching lol. People that lie all the time make me sick. I've told multiple friends that you don't have to lie to me."
"I feel so much better when someone can trust me and feel comfortable telling me a hard truth than an easy lie."
"Even if the truth made me feel some type of way, I'm still glad it was honest. I've even said thank you to people in the past that have been honest with me, good or bad! Some people just can not help lying about things. I wouldn't be able to ever keep a story straight if I did that."
__eden_
Bad Behavior
"He kept having kids with different girls and bailing on them. Coming from a 'went out for a pack of smokes' Dad myself, I just couldn't watch it anymore. Bailed after the third one. Think he's up to 6 now."
KingGuy420
"Reminds me of one of my ex-friends. She kept having kids with MULTIPLE guys (all of them were one-night stands), I don't think she even knows who the baby daddies are."
"She also kept begging me and people for money for pot, and she also bragged about having OnlyFans. She'd also make up stories about being in an abusive relationship with her boyfriend (she'd also cheat on him/tell people her and him they broke up, which they weren't)."
wisconsinking
Reasons
"I was a bad person and they ended it for perfectly sensible reasons. I would have done the same. I've changed, but I don't blame them for not reconsidering contact."
tabletopsidekick
"I've been there. I was a bad person and lost friendships and family relationships. I tried to apologize to everyone I hurt."
PDXGalMeow
"I also accepted that they don't want me in their lives anymore. I learned that I made my mistakes, I learned from them, and I accept their choices. I don't self-hate anymore and I try to be a better person in general. I hope you are doing well and practicing self-love and forgiveness."
PDXGalMeow
Money Issues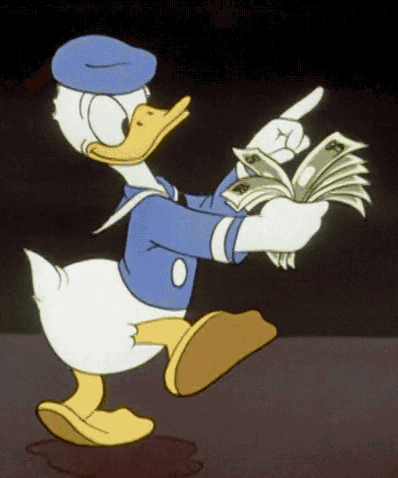 Donald Duck Money GIF
Giphy
"I lent them $20 and then they avoided me so they didn't have to pay me back. Worth the $20."
BuickAssault
"I don't ever expect prompt returns of small amounts of money between my friends... we all buy each other rounds or buy the food for the BBQ or whatever. It ends up evening out over time I think we'd notice though if someone was always taking and never giving and then they'd probably get cut off too."
Badloss
In the immortal words of Cyndi Lauper... "Money Changes Everything."
Lack of Support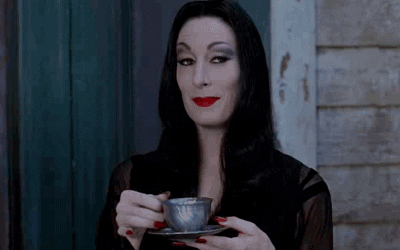 Happy Planning GIF
Giphy
"She joined a pyramid scheme selling butt-ugly leggings and it took over her whole life. When I finally told her it was negatively affecting our friendship, she accused me of not supporting her 'business.'"
LeftandLeaving9006
Oh Driver
"I was basically a taxi for my friends so I dumped them all."
Bullfrog_Little
"This one I can understand but depends on the situation. Not all of my friends had cars in high school, so our group needed to have me and my sh*tty '94 Plymouth Sundance come, or they couldn't do anything. I didn't mind at all then, but I definitely would these days."
Hoopajoops
"I remember I used to drive around with my buddies all the time before they had licenses. When one of my friends got his and a car I said sweet now you can drive me around for a bit, he replied that he wasn't gonna waste his money on gas like that. See ya, haven't really spoken to him since."
DontcallmeShirley_82
2063
"How's this for oddly specific: Friend since 1980, was hanging out at a bar in 1992 and there was a dispute of over a $15.00 bar tab. I was in the right, but whatever - he held a grudge for years."
"Ran into him in 2017 and we were both too old to care. Started to see each other now and then. 2023 and we're at this local bar for a show and got into a fight about $15.00 a ticket."
"Maybe he'll call me in 2063."
The68Guns
Exhausting
"She was a taker, constantly. When I needed something she made it about her yet again. Exhausting to be around."
LordyIHopeThereIsPie
"I'm going through this right now. Can't tell you how many texts I have from her in the past few days telling me that I need to get over myself, need to stop making myself the victim, have been a terrible friend, have never been there for her."
"She's the most narcissistic person I know and everyone does everything for her. She has one of the easiest lives ever and anytime anything bad happens to her she believes that everyone is against her and she's the victim here. It's pure insanity. There is no talking sense to people like this."
cheeseburgerwaffles
Life Changes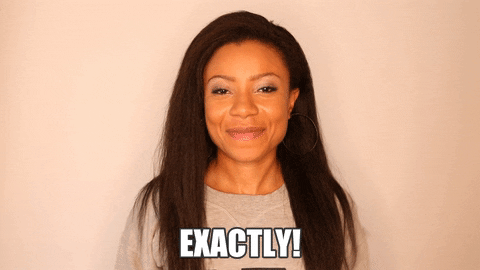 point pointing GIF by Shalita Grant
Giphy
"I've lost like all but two of my 'friends' because I stopped drinking and doing hard drugs."
ConcertTerrible8877
"Same here dude. My circle is small but hey at least it's a circle I know I can go to."
Miss_mayonnaise
Oh, how things change when the booze dries up.
How much fun were you really having?
Do you have any stories about cutting off a friend? Let us know in the comments below.
Reddit user MapleLeafCollector asked: 'What life changing thing can you buy for less than $100?'
As consumers, we're always on the hunt for the best bargain and look to avoid being ripped off.
But sometimes it's worth forking over an exorbitant amount of money for certain indulgences to spoil ourselves with, like an exotic vacation getaway or fancy new clothes from a high-end department store.
While many of us scoff at throwing away our money on luxury items, did you know you don't have to drain your bank account for items or experiences that are absolutely priceless?

Strangers online came up with a slew of economical and helpful tips when Redditor MapleLeafCollector asked:

"What life-changing thing can you buy for less than $100?"
These can improve your way of living.
For Maximum Flow
"The squatty potty (or its knockoff). Truly changed my life."
– MeatballsRegional
"You don't even need a knockoff version - I've using a little plastic stool (lol) that I got for £1 at the Pound Shop down the road for the last 20+ years."
– Slinkywhippet

For Oral Hygiene And Foot Health

"A good pair of shoes/boots (on sale, just scored $275 hiking boots for $60) and a Sonicare toothbrush. Take care of your feet and teeth, you'll be glad you did."
– ketkate
Kicking A Bad Habit
"Nicotine replacement therapy to quit smoking/vaping."
"Edit:please read the thread if you want info to quit smoking. Other commenters have some really good tips."
– notseizingtheday
You can avoid major suffering by purchasing these items under $100.
Major Life Alert
"Carbon monoxide detector. Plug it in your bedroom. That way if there's the 1/1,000,000 chance your appliance or heater or whatever malfunctions you'll at least wake up before you die from suffocation in your sleep."
"EDIT: I mean wake up before you die so you can LEAVE. The goal is to avoid suffocating."
– JacobiPoke

Emergency Kit
"A decent first aid kit. I take one with me wherever I go in the car. You can make your own with good supplies for around that much. Never know when you'll need it."
– brotbeutel

Ultimate Protection
"A condom."

– 2be0rn0t2b

"We sell single condoms in my store. I have a couple of younger customers who buy them. I charge 1 dollar, no tax because I not about to try to haggle over 7 cents."
"And I don't say anything about it. Ever. Not even have a nice day or stay safe."
"I even told my boss not to say one word about it to their moms who also come into my store."
"I am not going to do anything to make them the least bit uncomfortable about it."
– daisy0723

Simplify your life with these.
Cruise Control

"A portable air compressor for your car tires."
– likeagausss
"Mine plugs into the car outlet. So I don't have to find an outlet."
– Gibbons74

Temporary Shelter
"If you have gone totally bankrupt and those are your last 100$, a gym membership. Gives you a couple of months of access to a locker and a shower for you to find a job in the meanwhile."
– burrrrah
"I've been homeless for 5 years and the gym is the secret to maintaining a semi normal life. If you can shower and do your laundry weekly no one will ever suspect that you're homeless, and when they do find out they're usually shocked."
– DickieJohnson

It's About Size
"10 foot phone charger cord."
– 2trashkittens
"Full circle, from corded phone to corded phone. It was bound to happen."
– F'k_you_Reddit_Nazi
Grate Solution
"I got one of those cheese graters with the hand crank (like Olive Garden) 🤌🤌🤌🤌"
– South_Bit1764
"So now you can have that awkward moment at home with family when you don't know if now is too much cheese or a second ago…."
– Right_Plankton9802

Like A Big Warm Hug
"A heated throw. Honestly saves you so much money in the winter and makes you more comfortable. Life changing because who can afford to heat their house all day every day through winter."
– Eurghunderstandme

My husband and I bought GoSund smart plugs and paired it with our virtual assistant system.
Now, whenever we come home from a night out, either one of us can vocally command Alexa to turn the lights on in our home without us going to every lighting source to turn them on manually.
It's definitely a game-changer.

Insults are almost never necessary or called for, particularly directly to someone's face, in front of a whole crowd of people.
Even so, sometimes when a truly brutal insult is thrown at you, you can't help but appreciate it just a little bit.
Whether or not this was something this conversational bully came up with on the fly, or was waiting days, weeks, months or years to unleash on you, clever word choice is hard to ignore and not appreciate.
Including when the tables are turned, and you've come up with something wickedly clever, if not at all nice, to unfurl on someone you're conversing with.
Redditor cristicrystal was curious to hear the most devilishly brilliant insults people have ever heard or given, leading them to ask:
"What is the most brutal insult you have ever received/given?"
Coming Through An Avatar Almost Makes It worse...

"This guy killed me on Rust and told me to put my kid to bed."
"He could hear her in the background, it was like 11 on a school night."
"He ganked me and then critiqued my parenting."- Intelligent-Bird6825
Nothing Hurts More Than The Truth...

"Mine was subtle."
"I went to the doctor because of my leg problem, he weighed me and said my BMI is too high and that I'm classed as slightly obese."
"I said [hmm isn't BMI supposed to be inaccurate because it doesn't account for muscle mass?'"
"Sorta tongue in cheek."
"Doctor looked at me and calmly said 'not in this case'."
"That hurt man, that hurt."- Flynnrah
Some Of The Greatest Music Was The Product Of Improvisation
"Musician here."
"After f*cking up a solo, the other guy said 'that was an interesting choice'."- Plus_Valuable4382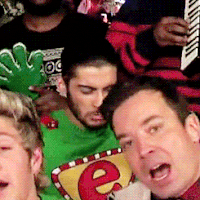 Zayn Malik GIF
Giphy
He Opened That Door...

"My 15 year old niece lives with me and my wife, because her dad doesn't have a job or a house."
"She got her first job and he starts telling her she's too young to have a job."
"He says 'You're too young to have a job'."
"And she replied with 'You're too old to not have one'."
"I should probably clarify."
"She's not a little smart mouthed teenager."
"She's usually very respectful."
"It's not like he lost his job a week ago and has been looking."
"In the 6 years I've known him he has worked one week, and before that nothing much different."
"He deserved what he got, and she deserves much more than what he has given her, and I hoped it would make him reevaluate his choices but so far no change."- Thomas-Garret
Practically A Compliment
"I got into a road rage argument with a guy and he called me 'A Mumford and Son lookin' bastard!'
"I must point out that I was neither wearing a waistcoat or playing a banjo at the time."
"I did have a beard though."- Amity75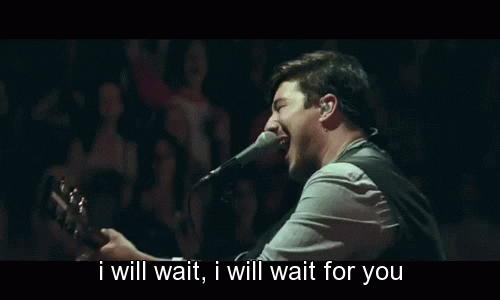 mumford sons GIF
Giphy
Wonder Where He Got That Attitude...
"Co-worker's kid was hanging around the job eating cookies."
"His dad tells him to offer cookies to others, points at me and says 'he likes cookies too'."
"The kid looks at his dad, then at me, and back at his dad and says 'he looks like he likes cookies'."
"I was devastated."- aLongHofer
Ironically, The Many Will Read This And Think "Meow"...
"I was talking to my mother-in-law when my wife's sister came in and exclaimed that my wife had just barked at her."
"Without thinking I said 'maybe she was just talking to you in a language you'd understand', luckily my mother-in-law burst out laughing."- kij101
When You Bring Parents Into The Mix...

"Some kid was picking on me throughout High School and one day he talked sh*t about me being adopted."
"Idk what came over me but my response was, 'a couple of very nice people paid money to raise me and your parents are probably regretting having you for free'."- blazedout-cubscout
"I Know You Are, But What Am I?"
"I'm ugly."
"This made going to school pretty terrible."
"My one shining moment in all of those terrible years was when one of my bullies, who happened to be overweight, was harassing me at lunch."
"'You're not even a real girl'."
"'You're just a guy with t*ts', he said."
"'So are you', I replied."
"The silence before his posse broke down in uproarious laughter was so heavy, lmao."
"He never talked to me again."
"I just wanted to eat alone in peace and was just sick of rolling over."
"Even then, I'm so socially awkward I still don't know how I came up with my reply without missing a beat, but I've been riding that high ever since, 20 years later lol."
"I'll never be as cool as I was in that moment."- SuspiciousBowlOfSoup
Hit Them Where It Really Hurts
"True story."
"Since childhood I have been a massive fan of Eddie Van Halen."
"Beyond normal Fandom."
"I had told my girlfriend at the time that I could die a happy human if I had one of his used guitar picks."
"It became a joke for us over time."
"FF a couple of years."
"Bad break up."
"At the same VH show and some how she is in the 2nd row while I was in the 300 level."
"Run into her just outside the venue with all of my friends and she with all of hers."
"She looks at me and smiles as she takes one of Eddie's picks out of her pocket to hand it to me and with a disgusted look says 'here... Now you can die', and goes to hand me the pick."
"Stops midway and says "wait... I'd rather you live knowing I have it. And I don't give a sh*t about it'."
"I stood like a moron for minutes."
"Worst burn/insult I have ever received. 30 years later, and my friends still laugh at me over it."- ThaddeusWerner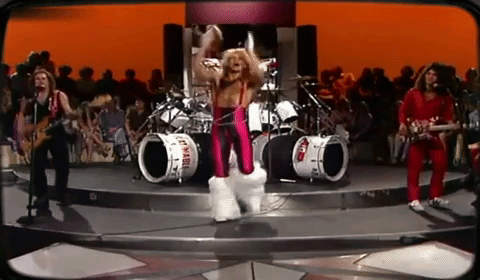 Van Halen GIF
Giphy
Pride Is A Sin...
"My mom never treated my kids very well."
"Not *bad*, but she wasn't really very loving towards them."
"Mom and I were talking about my oldest, who was ~18 at the time, and had been dating the same guy for a few years."
"Mom says, 'So what's going on with <daughter> and <boyfriend>? Are they going to get married?'"
"I say, 'I don't know. I mean, it's possible."
"Mom says, 'I just don't know that I'm ready to be a Great Grandmother'."
"'Well, you could always try being a good one, first'."- gogozrx
As much as we'd like to commend these people for their cleverness, tearing people down still isn't a very nice thing to do, no matter the circumstance.
Leaving one to wonder if they would be equally good at creating clever and thoughtful compliments...
Or if they would linger in memory as long as the insults do...
I try to be VERY specific with my wishes.
You have to be.
If you're not specific, you leave room for grey areas.

And the powers that be who dole out wishes like to play with the script.
I'm even precise when I throw pennies in a fountain.
Do the kids still do that anymore?
The sad truth is that life is a give and take.
And irony is unavoidable.
So be careful what you wish for... the author of that line should be a billionaire.
Redditor Casca_In_Red wanted to hear about how wishes and hopes have gone awry, so they asked:
"Have you ever gotten 'monkey's pawed' (gotten something you deeply wished for but it came with unintended consequences) and if so, how?"
Life is consequence and in the end... nothing is free.
Sad Finances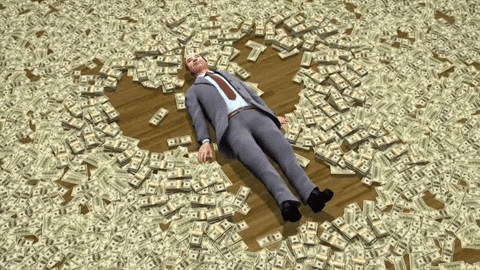 Pay Day Money GIF
Giphy
"I wished for the money to pay off my car and all my bills, I got the money when my brother died and left me money in his will."
gh234ip
"Same for me. Wished my house would get paid off and then got the money after both my parents died within months of each other."
chi-woo
Let's Go Out
"Wished I could stay at home all day with my cats. Boom, on dialysis with stage 5 kidney failure. I did work 2 more years before going on disability and then I was too sick to enjoy much about being home, but I still got what I wished for. (I'm doing much better now and still stay home with the cats because now I work from home. It'd be nice if I had enough money not to work but I think I've tempted fate enough)."
auntiepink007
Whoops
"In January of 2020, I was overwhelmed with everything in my life and wished for the world to pause for a couple of weeks so I could get my crap figured out. And uh well sorry everyone."
Dropped_Rock
"Scrolling through the comments makes me think COVID was caused by a massive collective wish for a break from work. Like, our entire species consisting mostly of overworked poor sods entered some kind of hive-mind state wanting a break so desperately that evolution said 'You know what? Here, have this!'"
Ser_Optimus
"Same here. When I saw that animal crossing was coming out for the switch, I told my manager I was gonna need a 2 month paid break to play the game as a joke. My manager texted me during lockdown and asked if I was enjoying the game."
CatsandPotatoes
Sacrificing Others
"I got promoted. Something I wanted for a while. I went to go tell a colleague and his desk was being emptied. In order to promote me they let go of him. he hadn't been performing as well... they could have kept both of us but since I asked for the promotion, in order to keep me they canned them."
"It was devastating for him but I never told him what they told me. I just lived with it and let him rant. I lost touch after a while but I don't think he ever put two and two together. I knew because I had asked. For a while, I felt a lot of guilt but it faded. Not my call."
Nonbinary_Tea
CEO Problems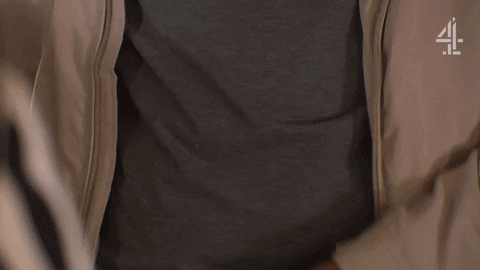 Sad The End GIF by Hollyoaks
Giphy
"Wanted to start a successful company. I did it and lost the love of my life because I was never home."
ruralexcursion
Work takes WORK.
They never tell you how much sacrifice comes along with it.
No Fun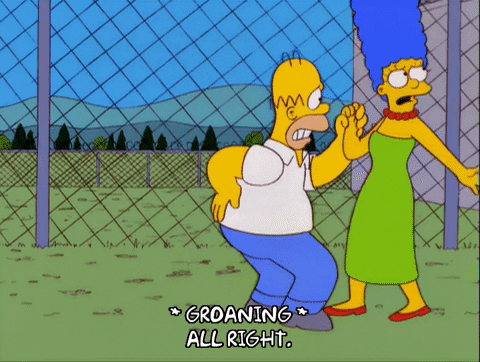 mad homer simpson GIF
Giphy
"When I was a kid, I just wanted to be an adult so I could do adult things. Am an adult. It's exhausting. My back hurts."
netwolf420
January 2020...
"In January 2020 my wife was diagnosed with Stage III cancer. She was obviously upset, and one thing she was really sad about was having to miss out on social gatherings and work conferences while she underwent chemo and healed up. Fast forward a couple of months and, well, turns out the whole world missed out on all that, too."
"She's still getting treatment and trying to keep the disease under control. It hasn't been an easy 3+ years, but our family has been able to enjoy a lot of moments together since the initial diagnosis, and we hope there's still more to come."
12345_PIZZA
A needed intervening...
"Back in early 2020, I realized I'd misread some dates and had a family vacation planned at the same time I had an evaluation for a university that I had to be there in person for. The vacation was extremely important to me since it was likely it might be the last I could ever go on with my mother. I spent about a week agonizing over it, wishing for some grand intervention that would get me out of the evaluation. Anyways, my wish was granted when my country went into hard lockdown because of Covid. Whoops."
medievalsl*t
Wrong Move
"Wanted this promotion at work to a management-level position. Got it and hated it. The amount of sh*t you have to deal with from coworkers wasn't worth it. Like you kind of have an idea of who's who in the office before, but then you get a veil lifted and you get clued in on a lot of things."
"Like, who's a good worker, who's a complete slacker but still employed b/c of connections, or who has to have some flexible time off b/c they're going thru some substance use issues., etc. Also, the bottom 10% of workers give you like 90% of the trouble."
chewytime
Oh My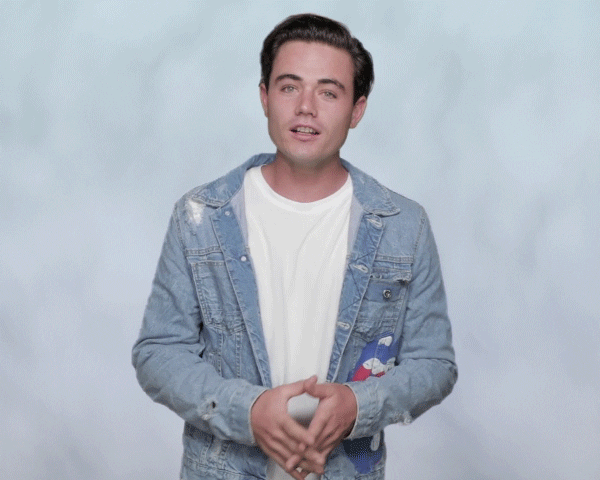 ​Future of the DamnedGiphy
"Wished for a girlfriend who was always in the mood. Got that but she wanted it more often than me and got really upset when I couldn't perform. So then I wished for a break and she died. Also wished my job was remote, and then Covid happened."
bumscicle
Well the phrase "Be careful what you wish for" has never felt scarier.
The grass isn't always greener.
Lesson learned.