People Share The Real Reason They Cut A Friend Out Of Their Life For Good
When you gotta go, you go.
That should be a mantra for getting rid of the toxic people in our lives.
Not every relationship is meant to last forever.
Some people don't know how to be friends.
They are awfully good at pretending though.
Be vigilant of the signs and red flags.
Toxic people are crafty.
And once you're free, never look back.
---
Redditor _ReDd1T_UsEr wanted to discuss the reasons why many of us decided to cut some people out of our lives, so they asked:
"What was the reason why your friendship ended with someone?"
Sometimes a person just has to go.
Planning Stages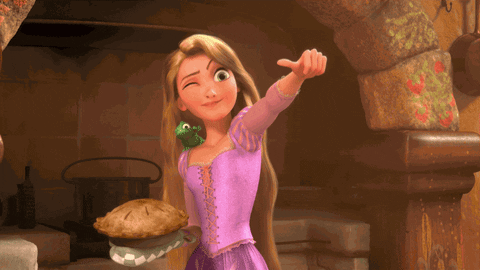 Weekend Sunday GIF by Disney
Giphy
"I stopped being the first to always initiate plans, and that was that."
Witty-Surround-6541
"I once asked a friend to plan our next breakfast + walk outing, since I always did that. He wrote me a letter ending the friendship. Stunning!"
fermat9996
Pants on Fire
"Habitual lying became too annoying and disruptive to tolerate."
Hosscatticus_Dad523
"When you constantly are thinking... this math ain't matching lol. People that lie all the time make me sick. I've told multiple friends that you don't have to lie to me."
"I feel so much better when someone can trust me and feel comfortable telling me a hard truth than an easy lie."
"Even if the truth made me feel some type of way, I'm still glad it was honest. I've even said thank you to people in the past that have been honest with me, good or bad! Some people just can not help lying about things. I wouldn't be able to ever keep a story straight if I did that."
__eden_
Bad Behavior
"He kept having kids with different girls and bailing on them. Coming from a 'went out for a pack of smokes' Dad myself, I just couldn't watch it anymore. Bailed after the third one. Think he's up to 6 now."
KingGuy420
"Reminds me of one of my ex-friends. She kept having kids with MULTIPLE guys (all of them were one-night stands), I don't think she even knows who the baby daddies are."
"She also kept begging me and people for money for pot, and she also bragged about having OnlyFans. She'd also make up stories about being in an abusive relationship with her boyfriend (she'd also cheat on him/tell people her and him they broke up, which they weren't)."
wisconsinking
Reasons
"I was a bad person and they ended it for perfectly sensible reasons. I would have done the same. I've changed, but I don't blame them for not reconsidering contact."
tabletopsidekick
"I've been there. I was a bad person and lost friendships and family relationships. I tried to apologize to everyone I hurt."
PDXGalMeow
"I also accepted that they don't want me in their lives anymore. I learned that I made my mistakes, I learned from them, and I accept their choices. I don't self-hate anymore and I try to be a better person in general. I hope you are doing well and practicing self-love and forgiveness."
PDXGalMeow
Money Issues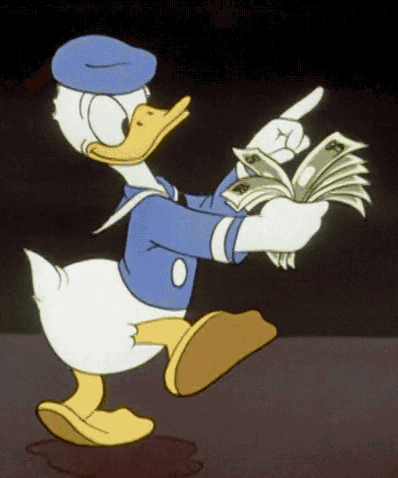 Donald Duck Money GIF
Giphy
"I lent them $20 and then they avoided me so they didn't have to pay me back. Worth the $20."
BuickAssault
"I don't ever expect prompt returns of small amounts of money between my friends... we all buy each other rounds or buy the food for the BBQ or whatever. It ends up evening out over time I think we'd notice though if someone was always taking and never giving and then they'd probably get cut off too."
Badloss
In the immortal words of Cyndi Lauper... "Money Changes Everything."
Lack of Support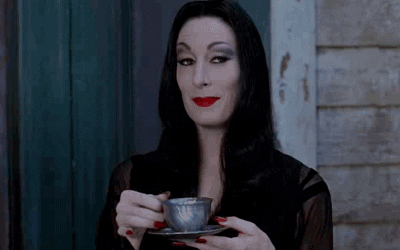 Happy Planning GIF
Giphy
"She joined a pyramid scheme selling butt-ugly leggings and it took over her whole life. When I finally told her it was negatively affecting our friendship, she accused me of not supporting her 'business.'"
LeftandLeaving9006
Oh Driver
"I was basically a taxi for my friends so I dumped them all."
Bullfrog_Little
"This one I can understand but depends on the situation. Not all of my friends had cars in high school, so our group needed to have me and my sh*tty '94 Plymouth Sundance come, or they couldn't do anything. I didn't mind at all then, but I definitely would these days."
Hoopajoops
"I remember I used to drive around with my buddies all the time before they had licenses. When one of my friends got his and a car I said sweet now you can drive me around for a bit, he replied that he wasn't gonna waste his money on gas like that. See ya, haven't really spoken to him since."
DontcallmeShirley_82
2063
"How's this for oddly specific: Friend since 1980, was hanging out at a bar in 1992 and there was a dispute of over a $15.00 bar tab. I was in the right, but whatever - he held a grudge for years."
"Ran into him in 2017 and we were both too old to care. Started to see each other now and then. 2023 and we're at this local bar for a show and got into a fight about $15.00 a ticket."
"Maybe he'll call me in 2063."
The68Guns
Exhausting
"She was a taker, constantly. When I needed something she made it about her yet again. Exhausting to be around."
LordyIHopeThereIsPie
"I'm going through this right now. Can't tell you how many texts I have from her in the past few days telling me that I need to get over myself, need to stop making myself the victim, have been a terrible friend, have never been there for her."
"She's the most narcissistic person I know and everyone does everything for her. She has one of the easiest lives ever and anytime anything bad happens to her she believes that everyone is against her and she's the victim here. It's pure insanity. There is no talking sense to people like this."
cheeseburgerwaffles
Life Changes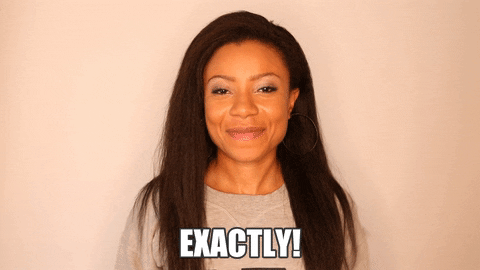 point pointing GIF by Shalita Grant
Giphy
"I've lost like all but two of my 'friends' because I stopped drinking and doing hard drugs."
ConcertTerrible8877
"Same here dude. My circle is small but hey at least it's a circle I know I can go to."
Miss_mayonnaise
Oh, how things change when the booze dries up.
How much fun were you really having?
Do you have any stories about cutting off a friend? Let us know in the comments below.
History remembers Marcus Aurelius as one of the Roman Empire's "good" emperors—but this is Rome we're talking about. Even the good guys did some pretty twisted stuff. From his scandalous marriage to his tainted legacy, this so-called "Philosopher King" had some serious skeletons in his closet. So who really was the last good emperor? Dive in and find out.
As young students, we often looked up to our teachers...well, at least some of us did.
For the most part, we sought our valiant educators for guidance, as they put up with many of our antics as adolescents trying to find our place in the world.
Some students, however, had the odd situation in which they felt their teachers had wronged them.
Curious to hear from strangers online about their lingering bitterness, Redditor SparkelsTR asked:

"What is something your teacher did in school that you're still salty about?"
These Redditors unjustly failed the assignment.
The Day Hopes Were Smashed
"20 years ago, we had to make a diorama. We all had them sitting on tables in the classroom and one day some other kid was messing around, fell into the table and smashed mine. I failed the assignment for having a smashed diorama."
– Lumberjack_Larry

Insistent Buyer
"In middle school I did a display with real fossils that my parents had let me borrow. The teacher was insistent that I sell the fossils to him. But I refused."
"So the teacher gave me an F on the display."
– Chrome_Armadillo
"What the f'k, did you tell your parents about it? (I know at that age it can be hard, no judgement if you didn't)"
– InfinitelyThirsting

New Kid In Town
"At the end of my first week at a new school, the teacher handed out slips of paper with our current grade. I had a solid A at my old school, but the teacher said I had an F. I asked her why. She said I didn't hand in the quarter project. I reminded her I had just moved to the school. She said we would give me the weekend to do it. The project was to interview a longtime local resident and write a paper about their experiences. The articles were being collected for a book she was 'writing.' I failed the class."
– Ohhmegawd
Trust Issues
"I had a teach accuse me and a classmate of cheating on an exam because we had the same answer. It was a multiple choice test and she was upset we both had it correct."
– JTGrings1776

Some teachers just fail in humanity.
Blacklisted Teacher
"In about 91, I was starting to get into animals, specifically marine animals. I wanted to be a marine biologist so i thought. Junior year in HS we all knew we had to do a bug collection. So I went on a family trip out of state and collected bugs in preparation. I put a lot of time into it. Mr Cope, the worst biology teacher ever, failed me because 'I could not have collected bugs he'd never seen.' Completely shattered my confidence and desire to peruse science of any sort. F'k you Mr Cope."
– seanmarshall
"I had really severe eczema on my hands as a kid. I used to keep them tucked up in my sleeves to avoid 1 people seeing them and 2 getting blood on my paper - yes, it was that bad. She called me out during a test and said to take my hands out of my sleeves because 'it's not like that's gonna help my grade.' I was a shy kid and silently cried through the rest of the test. Also, I was a straight A, gifted student, so why she was acting like I had poor grade I never knew. I'll never forget that woman being needlessly cruel to a child who was already in physical pain."
– Successful-Snow-562

​Punishing The Innocent
"She told me to get the hell out of her classroom because I forgot to get something signed by my mom. She then marked me as truant and played dumb when the principal got involved."
– shelblikadoo
"Similar story. My mother had me relay a question to my kindergarten teacher about an upcoming field trip. When I asked my teacher started screaming at me. I don't recall all she said other than continuing to call me stupid and threatening to have me paddled by the principal. I just remember going back and wanting to hide under my desk with everyone staring at me. This was just one example of her behavior."
"That sh*t impacted me for years."
– No_Golf632
Shy Of An "A"
"Never gave my art a higher grade than a B+. Even though she asked me every year if she could hold my art back, to show everyone how to correctly apply a technique or what she wanted from everyone else that next year. Not good enough for an A, but this is perfect and it's what I want everyone to do. Which is it then? B*tch."
– wyntereign

Being bullied is common, but not so much when it's the teachers who are causing the harm.
Terrified
"Threatened to hit me when, as a brand new mid-term transfer in Grade 3, I was too scared to speak to ask for her help, so I had tapped her on the arm instead to get her attention. Apparently, that warranted threatening to assault an 8 yo in the 90s."
"I had been there less than 2 weeks and had just transferred from a school of 40 to a school of over 200."
– airazaneo
Touchy
"Some teacher did the same to me when I transfered from primary to middle grade (small town, one school had kindergarden up to 4th grade then the second one has 5th grade to 8th grade then it was 9 to 12 at another one). I tapped her at recess because I had been waiting to ask her something for 10 minutes and she wasn't looking at my raised hand. She absolutely lost it and berated me. Turns out she had had cancer in that arm not too long ago and wasn't comfortable being touched. I understand but I didn't know about that and I was only like 10 y.o."
– MistressEdaora
Mental Abuse
"High school psychology teacher 'evaluated' me in front of the whole class as 'mentally troubled' and told everyone that I'm 'an undiagnosed ADD-case with 99% certainty'. And because she was a psych teacher, everyone took her word for it."
"Yeah, thanks for making everyone think I was mental throughout high school and giving me nagging self-doubts if I really did have ADD for most of my 20s, until I got that medically ruled out."
"I wasn't always the best behaved kid and even back then I understood that, but that was pretty harsh of her."
– SilenceFriendly

Growing up Japanese American in Los Angeles, I attended a school every Saturday for Japanese students who were temporarily staying in the US so that my parents were assured I would be in an environment where I could communicate in the native language.
One of the cultural health regimens incorporated into our classes was an exercise/stretching session where we followed an instructor and moved our bodies to recorded piano music. It was called "Radio Taiso"–or radio exercise.
So, being the most agile and naturally limber student in the class, I clearly demonstrated my advanced physical abilities.
However, I was embarrassed for it by a teacher who was observing the session to make sure all the students were giving proper form.
She asked me, in front of my fellow middle-school students, "Are you a homo?" in Japanese.
"Why yes, I am!" was not an answer I was prepared to give at 14, even though I knew I was different and didn't like girls.
That moment traumatized me further into the closet, and it took me a long time to get over that shame until I was ready and came out at 21.

Not a day goes by when we won't have to make a decision of some kind.
On rare occasions, we might even have to make an extremely serious decision which we know will have major consequences down the line.
These might include accepting a job that would require you to move cities, whether or not staying in your relationship is good for you, or almost literally life or death decisions about your own health.
Most of the time however, the decisions we are forced to make day in and day out are fairly minor, such as whether to walk or take the subway, or coffee or tea with your breakfast.
Whatever we choose, it won't end up having any major effect or ramifications on our lives.
Or will it?
Redditor his_Check_4267 was curious to hear if anyone ever made what seemed like a minor decision that ended up having a major effect on their life, leading them to ask:
"What's a small, seemingly insignificant decision you've made that ended up having a huge impact on your life?"
When The Wrong Train Ended Up Being The Right One...
"Took the wrong train in a new city to a job a minimum wage job that I didn't want but needed at the time."
"Asked a random guy for directions when phone GPS still kind of sucked."
"He happened to be going in the same general direction."
"We rode a train together and nerded out on films we were into."
"He was an aspiring filmaker (very beginnings of aspirations), and I was just a film nerd without any post high school education or thought of 'breaking into the industry'."
"We ended up becoming roommates and collaborators eventually."
"Sold our first film to IFC like 2 years ago."- SrgtSquarePants
Right Place, Right Time
"Worked in a kindergarten during my gap years between high school and university."
"I didn't even plan to go at the time."
"A kid with speech and social issues happened to take a special liking to me, resulting in me agreeing to work closely with his speech therapist, despite only being the teachers assistant."
"This reignited my interest in language and made me apply to be a linguistics major."
"My high school grades made it a long shot, but it turns out that very year they tested out a new system of accepting 50% of students based on motivational essays, to try to combat a high drop out rate in linguistics."
"I made it in on that, they ditched it the next year cause it didn't work."
"I now have masters in Language Psychology and start teaching at the same university this semester."
"If I had applied literally any other year, my chances would have been like lottery odds."- MonsieurRud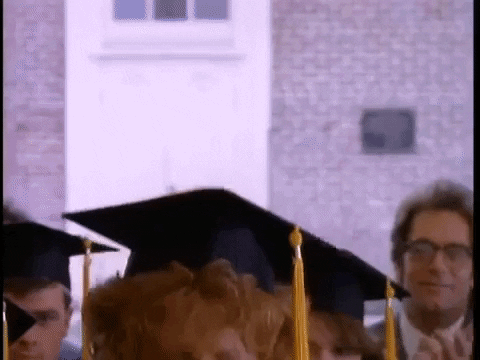 Graduation Graduate GIF by Reba McEntire
Giphy
Secret Setup Maybe?...
"Me and 2 other coworkers decided to grab some dinner after our shift."
"One ended up cancelling, so I thought my other coworker would cancel too."
"We were both hungry, so we decided to still grab dinner together."
"We'd been coworkers for over a year and have always gotten along, but this dinner truly felt like a first date."
"It was so enjoyable and we talked so much that we didn't realize the restaurant had been closed and that the workers had been cleaning up around us."
"Servers were too nice to interrupt our conversation."
"Him and I ended up falling in love soon after that."
"Been together for over 6 happy years and wouldn't change a thing."- stereotypedhonesty
Cracked The Code
"I had a blog where I couldn't figure out some HTML code, so I emailed the blog of another person who had figured it and they sent me the code."
"They lived about 1,000 miles from me and had never spoken before."
"Four years later we're married, bought a house, and have a child together."- Manejar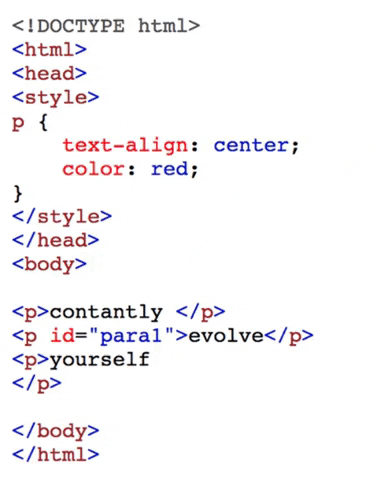 art evolve GIF by ashleyroberts
Giphy
Some Bad Habits Pay Off...

"Was at a conference and stepped outside for a smoke."
"Bumped into a friend of mine who introduced me to the man he was walking with."
"That man encouraged me to apply for an opening in his office and, six months later, he hired me."
"It was the job that jumpstarted my career, changing my trajectory."
"And all because of a bad habit."- The_Dude311
Closer And Closer To The Action
"I took a job in an Emergency Room doing insurance paperwork."
"I thought 'Okay but what happens before they get to the hospital?"'"
"That exposure lead to a career as a 1st Responder."
"I never would have imagined I would be helping people in Emergencies been doing it every day for decades."- YerekYeeter·
There Is Always A Way Back...
"I went to prison for a robbery."
"I did it."
"I was a heroin addict."
"After almost 5 years in, at a work center, I got a write-up which would make me stay in for a few months longer."
"The warden offered a deal if I would paint a mural at a local high school of their mascot, they'd forgive the writeup."
"I had always been good at drawing (they knew that which is why they asked) but had never done a mural."
"I figured out how to scale it up in my head and did it."
" I got out about 6 months later and made it my career."
"I'm now married, happy, and fully booked until summer of next year for work, owning my own business."
"In September, I will have been out for 10 years."
"I also hid my initials in the high school mascot mural."- therealbiggravy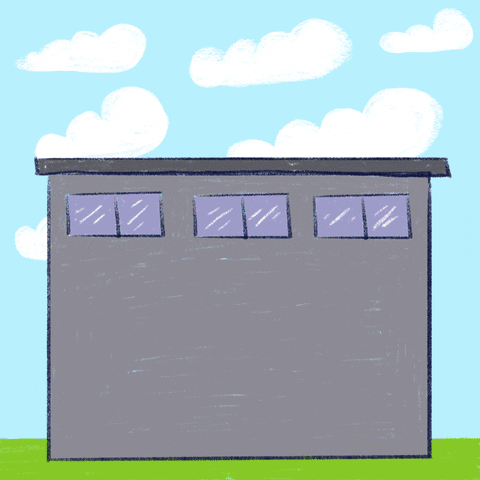 rainbow painting GIF
Giphy
Home Is Where The Heart Is
"I was flying to Costa Rica to go backpacking south from there, my sister told me to fly into Guatemala, I had to see it."
"So I did, and here I am still 10 years later, with a son and a life I never imagined."- Old_Insect
Some Things Are Worth The Risk
"I was doing online dating with no success and I was ready to give up."
"I almost canceled my date just out of pessimism but figured it was already scheduled, I'll just go and if it doesn't work out I'll just take a break from dating."

"The date lasted about 8 hours and 15 years later we're still together."- Rolling_Beardo
Hey, You Never Know...

"Entered the green card lottery."
"Friend was trying to figure out how to do it, so I downloaded the instructions and completed an application to show them how."
"Since it was easier than asking them for all their info, I made a dummy application using my own info."
"When I was done I thought 'meh, might as well' and dropped my application into the outgoing mail."
"Then forgot all about it."
"I was highly confused when, nearly a year later, I got a letter from the state dept."
"I've been in the US for 20 years now, married, kids, the whole thing."
"Biggest change I ever made, and it was just a random 15-minute thing I did to help a buddy."- dbpnz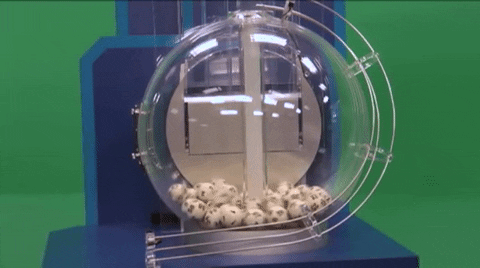 Lottery Lotto GIF
Giphy
It Pays To Share
"On a night out I went to Burger King and at the last second decided to get chicken nuggets with my burger instead of chips."
"I ate the burger but didn't feel like the nuggets by this point (and wished I'd gotten chips instead) so I asked the person opposite me on the bus if he wanted them."
"My exact words were 'ay lad do you want my chicken nuggets?'"
"He said yes and we got talking."
"That was 16 years ago and now we are married with a beautiful daughter."- gembob891
Even when it seems like it doesn't matter in the moment, it's always worth thinking carefully before making any decision.
As sometimes, taking the long route or ordering a second round could end up being the very decision that changes your life forever.
When COVID first got bad, and my job became WFH, I didn't know the extent of it and thought we'd only be out for a few weeks, so even though I moved home because there were fewer cases in my hometown, I didn't give up my apartment, thinking I'd be back soon.
At the same time, I decided to go back to school, so I was paying both tuition and rent for a place I wasn't living in. It took about six months for me to realize COVID wasn't short-lived, and I let my apartment go. I wish I had known that before.
It definitely could've been worse, but I still did lose a lot of money for no reason.
To date, this is the most expensive mistake I have ever made, and hopefully, it always will be.
Redditors are no stranger to expensive mistakes, and they are ready to share their own.
It all started when Redditor lugulaga asked:
"What is your most expensive mistake?"
Locked Out
"I moved in with the wrong people and lost 95% of my posessions. It's a long f**ked up story but basically they changed the locks while I was at work and I couldn't get to anything that proved I lived there and then they moved everything in a day with a moving service. I can't even track them down because they were using false names and were apparently subletting instead of owning and they used false names when they rented the property. It was the most f**ked I've ever been in my life."
"I haven't found hide nor hair of them since...I suspect they hauled off across the country..."
– nmeofst8
Buy For The Future
"Not buying a house when I was in the 3rd grade."
– LittleAmiDrummer
"Same. I saved my money for Ninja Turtles and Transformers. I should have be looking at the big picture."
– Smooth_Riker
"No joke, I had passed on buying a house a $45k because I thought "It will be fine I'll buy a house later." The same house is worth $200k+ now. It would be paid off by now if I had just gone through with it 😭"
– Looptydude
Didn't Last
"Selling my condo 8 years ago to move in with my now ex gf."
– Schumi_jr05
"I hear ya on that one"
– Ari2079
​Unnecessary?
"Student loans"
– skinnipig
"This is it. I, among many I'm guessing, got my job without the need of my degree. It might've helped. But it didn't help worth the amount of debt I'm in."
– CDawgbmmrgr2
"I was working for over 15 years in ten different jobs before an employer went and verified my degree."
– IrateGuy
Hurricane Wife
"Marrying my wife."
"She's like tropical storm - came wild and wet, and when she left, she took the house and the car."
"I wish that was a joke, but wasn't."
– spenalzo666
"Same here. My ex was horrible with finances, ended up being in 5-digit credit card debt, filed for bankruptcy, etc.. She almost had her car repossessed after she spent $2,000 to get it fixed and had two payments left on it (seriously???)."
"After the divorce, I ended up with about 1/4 of my 401K, I (voluntarily) gave up the house (I was moving back home anyway). She continued to rack up charges on my credit card (it had a low limit anyway) even though she was no longer authorized."
"Luckily, here I am 10 years later and much better off financially."
– draggar
Throwing Away Money
"In 2009 (or so, can't remember the date, but sometime between 2008-2011) my buddy got really into Bitcoin."
"It was back when bitcoin cost like, $5 per coin."
"I didn't understand it, I still don't really understand it. But back then, I had no desire to learn about this thing that seemed like a fad/scam."
"He did, however, convince me to invest, if only to shut him up."
"So I threw $50 his way and told him to get me 9-10, and he set me up with the bitcoins, and put them on a USB for me. Which, again, is another thing I didn't really understand or care about."
"So I tossed that usb in a box and didn't give a sh*t about it."
"When I later moved, I was packing things, and came across the usb I had labeled with something stupid. I still didn't care about bitcoin, and offered it to the guys I was living with."
"I remember one of them saying "dude, are you sure, bitcoin is at 10$.""
"I truly didn't care enough to learn about bitcoin, or even what to do with the usb to get the bitcoins off of it (or whatever you do with it) to bother figuring out how to recoup my $50 so I shrugged, tossed it at him, and moved out."
"Queue... the years that followed when I learned that my apathy and laziness had me give away what could have been today, something like $350,000cad, or closer to $850,000 at it's peak."
"So, yeah."
"My biggest financial mistake was giving away that $50. Could have really used that $50 over the years."
– Clay_Puppington
Lost Keys
"I was a head housekeeper at a small but very popular niche hotel. And expensive. I lost the master set of keys that could access every room in the place. My boss was on a 2 week trip in Africa and couldn't be reached. I had to use the company card to get a locksmith to replace all the locks on the doors quickly, because at that point, I didn't know if the keys had been swiped or if I had left them somewhere by accident..can't really f**k around with that though. I'm not gonna be responsible for someone getting murdered because I was too cheap to fix my mistake. It cost a ton of money. Boss was irate, but didn't fire me."
"Two days later I cleaned out my purse to switch it. Found the keys had slipped into a hole I didn't know was there in the liner.... never told a f**kin soul till just now."
– Friendly_Afternoon19
That Company Sure Grew
"I'm in Finance. I bought 100 shares of a little company because it pissed me off that Blockbuster charged me $88 in late fees. With this I could watch them whenever I wanted for a flat fee each month and as a bonus, they actually mailed the DVD's to you in the mail...you didn't have to drive to town and go inside and rent them. I thought it was a cool idea. We didn't really have much money back then so when we budgeted poorly I sold them for a $2000 profit. Was kinda happy about too lol."
"Damn, Netflix....I sure could use that $700,000 I missed out on 🥲"
– Dad_Is_Mad
We'll Make You A Star!
"I don't know if this is still a thing, but back when I was a kid, there were these "talent agents" that would "hire you" because you had the looks/talent to be a star. This was just a scam for you to pay them a bunch of money ( i think it ended up costing my parents around a grand) for acting classes that weren't real classes and other random fees."
– Crazy_Stable1731
"I knew someone that did this. I was there when someone said, "if they think your kid is so talented why arent they paying you?""
"Obviously real celebrities need to have an agent, and pay them, but the look on the woman's face when that was asked was pretty telling that she hadn't realized she was being conned."
– PumpkinPieIsGreat
"I would have these people walk up to me and hand me a card literally every time I went to Astroworld when I was a teenager. In my head I was always like "sweet! Easy gig, free money!" But my dad always shot it down and said it was all just a scam and wouldn't let me pursue it. Stupid parents always being right..."
– SweetCosmicPope
Time To Move To Canada
"As a newly wed, my wife felt very strongly that we get adequate health insurance. We had some from my work but it wasn't enough. We got a $4k check for a tax return and started shopping.. we found an agent, asked for a good year policy and paid him $4k. We paid for a year in full."
"The moment the check clears, the new policy sends us a letter saying that everything we thought we were paying for was no longer covered because we had another (primary) policy and would only cover certain events when my other crappy policy reached the out-of-pocket maximum of like $10k.. I paid $4k extra and still didn't have affordable access to regular Dr visits or preventive care."
"This was American Family Insurance. Absolute scam artists."
– Firebolt164
Pretty Packaging
"Renovating my house before selling it. In the end, the renovations didn't increase the selling price a bit. Now the new owners have an amazing house and I don't have the money I was going to use to renovate my own."
"Renovate a house for yourself, not someone else."
– capilot
That Tracks
"I don't feel comfortable telling you the names of my kids"
– flaming_poop_chute
Yeah, there are few things less expensive than a child. Luckily, they're also a blessing, so it should even out!