Cruise Ship Employees Break Down The Stupidest Thing They've Ever Witnessed A Passenger Doing
I will never forget my first trip on the high seas. One of my best friends and I took a fabulous trip to the paradise Bermuda. It was a glorious trip into the horizon. But beyond the beach, the grandness of the ship and the sense of peace on the water, one aspect of the trip stuck with me most.... witnessing the behavior of cruise life. Cruise life is a real thing, that people take very, very seriously. Who knew? Guests on cruise ships are crazy. I mean.... crazy. Most for good but some.... highly questionable. Workers on cruise ships deserve a medal I swear. LOLOL. I can't wait to set sail again.
Redditor u/bubba1217 wanted staff on the open seas to tell a tale or two about cruise life behavior by asking.... Cruise Ship Employees: What's the stupidest thing you've witnessed a passenger doing aboard the ship?
---
Out of Shanghai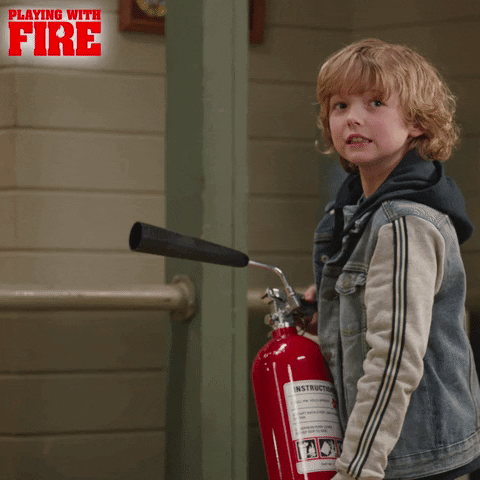 Fire Extinguisher GIF by Playing With Fire
Giphy
Worked for Royal Caribbean for 7 years, was based out of Shanghai at the time and saw a guest put a lit cigarette in a garbage can. You can guess what happened 30 seconds later. Luckily there was a fire extinguisher near by.
Not Without my Chair
Saw 2 employees escort a 30-something year old woman from the pool deck back to her cabin while others were scrambling to get some rags. She had peed while lounging on a poolside deck chair, and the huge puddle was streaming into the pool. Her excuse was she did not want to give up the chair.
So many questions....
Not a cruise ship but I worked a couple of contracts on a passenger ship. Special questions passengers asked me (stupid questions don't exist but dang it, these people came close):
1-does the crew sleep onboard? (During a multi day sail). No ma'am. We change the crew every night with a submarine with a nightshift. (This one gets asked a lot).
2-could you stop those vibrations? (Sure, let me shut down the engines quickly).
3-could you stop the ship for a few minutes (after a passenger saw a whale and wanted to take pictures).
4-can i get a tour in the crew's area? (I sort of understand this question but let's just assume that we don't really like to show our house to random people you meet at work). No sir, regulations don't allow that.
5-what do you mean I should know not to hang my clothes there? (Right after a passenger found out that the sprinkler head actually goes off if you brake the glass tube when you try to hang your clothes hanger on there. It was a nice fire fighting exercise).
Overboard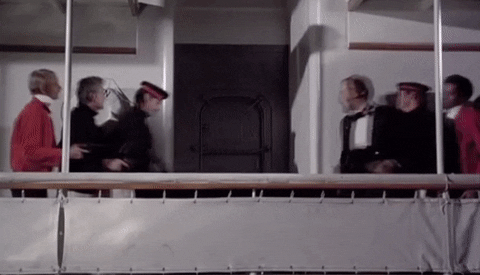 doc savage dive GIF by Warner Archive
Giphy
Not an employee, but a former frequent cruiser. I once saw someone sitting on the railings that surround the top deck of the ship. If they'd fallen, they would've been killed instantly.
Who is not Stupid?
I wasn't an employee but I was on business to work with the employees so kind of had the backdoor experience. The dumbest thing I saw was someone standing on railings, luckily it didn't last long.
But one of my favorite things I saw was in the "club" style bar. A woman maybe like 85 was straight up dancing like she were 23 to some techno. We joked that her hip replacement must have been top notch.
As a passenger I think the stupidest thing I witnessed was myself ordering liquor drinks like they weren't watered down.
Death's Trip
Die.
Hear me out. Many cruises, especially the cheaper ones, become YOLO nursing homes for the extremely elderly/unwell who want to spend their last days on vacation. Because forget everyone who will be massively inconvenienced by your death aboard a vessel in international waters. The amount of extremely frail or sick old people on cruises is staggering. There's a trend of blowing their retirement/life savings on a non stop series of cruises with the expectation that they will either die on board or their kids will put them up somewhere when they get back.
Not only is their death a problem but they tend to treat the service staff like their hospice nurses, requiring an extraordinary amount of maintenance to keep happy and comfortable. Almost any cruise employee develops an intense hatred of old people by the end of their time.
Dangerous Tides
I saw a woman walking through one of the buffet restaurants, stop pull a funny face, wiggle a bit and then carry on walking. You guessed it she had just shat herself and then left a log on the carpet and carried on straight outside to carry on eating. Absolutely vile. Of course the restaurant had to be shut until it could be cleaned properly and the whole area sanitized thoroughly.
I personally got arrested in Spain once, but I was lucky and got out of the clink before anyone noticed I was gone so I turned up to work the next morning as if nothing had happened (drunk and disorderly type of thing)
I'm sure I can think of more given time...
CHEER!!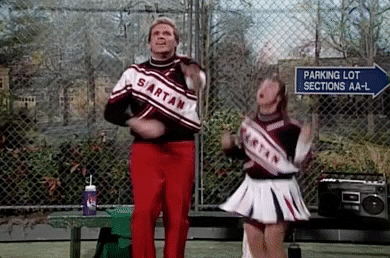 will ferrell snl GIF by Saturday Night Live
Giphy
Actual former cruise ship employee here.
The stupidest thing I've ever seen was probably on one of those weekend booze cruises. There was a group of former cheerleaders who were clearly out of practice and very drunk. They attempted to do a pyramid on the pool deck and 2 out of the 3 ended up in the infirmary.
The stupidest thing I've ever done when I was working on ships? I got drunk on Absinthe in St. Petersburg, Russia, and nearly got arrested before I got back to the ship.
Stay Sober
Drinking so much they fell down a flight of stairs and broke their spine. Putting a still smoldering cigarette butt into a trash can inside the ship and setting the can on fire. Both happened while I was working onboard, seen by coworkers. Other than that, just really stupid questions and any generic dumb crap customers do at retail/hospitality places/restaurants on land.
Rona Days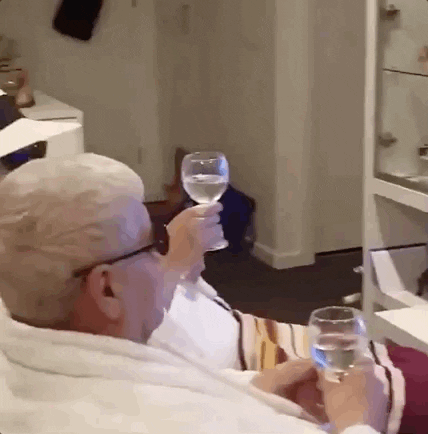 Cruise Ship GIF by GIPHY News
Giphy
Boarding a ship during a pandemic. (Not actually a cruise ship employee.)
Want to "know" more? Never miss another big, odd, funny, or heartbreaking moment again. Sign up for the Knowable newsletter here.

Reddit user one-droplet asked: 'What have you always done, but later found out was gross?'
There's this amazing quote by Maya Angelou that we can all put into practice: "Do the best you can until you know better. Then, when you know better, do better."
This can be applied to anything in life, from learning more about a subject that we're passionate about, to practicing better time management skills, to being a better friend.
But there are some things that we may not even realize we need to do better... until we suddenly know better.
Cringing in anticipation, Redditor one-droplet asked:
"What have you always done, but later found out was gross?"
The Best Ice
"When I was like five or six years old I would love going to the grocery store with my mom because the vegetable and fruit and meat tables always had the best ice to chew on..."
- campio_s_a
"I work in a restaurant, and I try to grab a cup to get the ice before they use it for raw oysters and shrimp cocktails. It really is the best ice."
- AustinRiversDaGod
Toilet Paper Use
"As an Asian, I was always taught growing up to throw used toilet paper in the trash bin. It wasn't until I went on a school trip to Italy and the chaperone mentioned to everyone, 'The plumbing system here isn't as good as the USA so you guys are just gonna have to throw it in the trash bin,' and everyone went, 'Ew.'"
"That's when I learned that it was gross to throw toilet paper in the trash bin since the issue was you're basically having shit bits sitting around in a bin."
- stigma_numgus
Toothbrush Bristles
"All my life, I wiped my toothbrush on the hand towel to dry it up until my sister asked what the f**k I was doing."
- Sark_Doul
"My sister used to scrub the bristles on the faucet where the water came out when she was done brushing her teeth. I guess to dry it off. I still cringe thinking about it."
- Suspicious-Craft4980
That's Not Clay
"As a child, I would dig up bits of clay from the local sandbox. It wasn't as good as Play-Doh, so I would cast it aside and continue digging."
"Maybe I didn't have a very good sense of smell at that age, because I was well into adulthood before I realized it was probably cat s**t."
- Blue_Moon_Rabbit
Dirty Showers
"I showered in a dirty tub. Once I discovered how gross it really was, my hoarder mother didn't like it when I cleaned the bathroom, so I just lived with it til I was able to get a place."
- TrustIsOverrated
"My hoarder mom was like this."
- Best_Eggplant_9259
"When I tried to wash the nicotine off the walls in my bedroom, my hoarder parents were not happy."
- obviouslyanni
Fresh Towels
"I waited until a towel smelled weird to swap it out."
- DrippyFlames
"Look, the towel forgets everything before the next shower."
- gljivicad
Self-Service Assorted Candies
"I used to really like those self-service lollies/candy buckets with the scoops. They were in most big box stores in Australia, like Kmart, Target, Big W. So much fun mixing and matching."
"But then one day I started working at Target. Every single day I caught old people and kids with their hands directly inside grabbing them out and munching down all slobbery-like. That turned me off forever."
"Though not too long after they started disappearing from businesses so obviously someone got the unsanitary message."
- blahblahrasputan
Not Flushable
"I flushed my tampons my whole life until I was about 30. No one had taught me they weren't flushable. I stupidly thought they were like toilet paper."
"One expensive and embarrassing plumbing problem later, I never did it again."
- Ew_fine
Dental Habits
"Not brushing my teeth when I wake up. I would only brush my teeth after breakfast, and I would rarely eat breakfast."
"So most days I would only brush my teeth at night. I figured, 'Well, I brushed last night and haven't eaten anything since, so why should I brush again?'"
" Then I learned about all the bacteria that feed on the tiny bits of food left in your teeth and they literally expel gas and feces in your mouth as they consume it. And this is what causes awful morning breath."
"So I have this mental image of bacteria poop and farts coating my mouth and have brushed every morning since regardless of eating breakfast or not."
- scatteredwardrobe
"Brush at night to keep your teeth, and brush in the morning to keep your friends."
- coykoi314
Not Just Yellow Snow
"Eating snow. Just take the same handful of snow you might see a kid stuff in their mouth and let it melt in a glass. Bet you wouldn't willingly drink it!"
- Affectionate_Cloud86
Don't Visit Everyone's House
"I sit on my couch butt naked when I'm alone watching TV at night. I mean I'm relatively clean but I feel sorry for anyone else that sits there."
- Rich-Abbreviations25
Letting the Hair Fall Where It May
"I'm suffering from hair loss at the moment (51 Female) and I'm often absent-mindedly raking a hand through my long hair, glancing at what comes out and then dropping the strands on the floor."
"Just read on another sub that that's pretty disgusting to other people. In my defense, I work exclusively from home in my own small office and would never do it in public, but even so, maybe my husband thinks I'm gross."
- RadioDorothy
Shoes Indoors
"Wearing shoes inside. My family was not a shoes off family and they always wore outside shoes inside."
"I remember a few friends' homes were strict shoes-off homes, but I thought that was the minority."
"I was about 27 years old before I realized it was disgusting and people were definitely judging my etiquette."
- MyDogAteYourPancakes
Double-Dipping
"Double-dipping snacks. Pretty logical but only found out recently that's very bad etiquette."
- AggravatingDriver559
"Double-dipping is only acceptable if you're not sharing the dip with anyone."
- froderenfelemus
Fair Lessons
"Some things I've learned:"
"Wash my bedsheets every week, including bed, pillows, and covers."
"Only use the same bath towel twice before washing it."
"Use a new toothbrush head every month."
"Always wash my hands coming back from a store or public transit."
"And NEVER EVER go into a resort pool with a swim-in bar."
- freddg_mtl
This conversation was so cringe-worthy and left us wanting a shower in the worst way.
At least for most of these Redditors, now that they knew these are gross habits, they've chosen to do something better.
Sources provided by health experts informed us to eat fruits and vegetables in order to nourish our bodies with energy, and to drink milk to ensure we grew up with strong bones and muscles.

However, nowadays, consumers are confused.
There seems to be conflicting information every day regarding the benefits, or harm, of eating the foods we were always told were detrimental to our health.

Curious to hear from strangers online about our misconceptions regarding the foods we eat, Redditor Meerkate asked:

"What are some foods that aren't as unhealthy as people make them out to be?"
People discuss everyone's favorite movie snack.
Pass The Popcorn
"Popcorn. For how good it tastes, it has almost nothing bad in it."
"You add the salt and butter of course, and those arent great, but you're not getting a super high amount of those."
– mithridateseupator
"Adding in decent quality butter (not margarine) and a few shakes of regular salt is not unhealthy at all. The problem is with the sh*t that movie theatres put in popcorn."
– puffy_capacitor

Careful With The Seasoning
"My body started rejecting movie theater popcorn butter when I was about 25. That stuff will make you sh*t your pants and miss the end of the movie. Just salt for me thanks. Real melted butter at home or at Alamo Drafthouse."
– jesusbatman
Healthy Suggestion
"I love popcorn."
"You probably buy the kernels too but for those who don't, it's significantly cheaper and healthier to buy just a big container of popcorn kernels."
"Pop them on the stove top with a small amount of oil and sprinkle some finely ground salt (that's what movie theaters use for that magic flavor) and you're golden."
"It's super easy. I don't even add butter."
"You can also pop kernels in the microwave in a paper bag or in a bowl without buying the pre-bagged stuff. You'll never go back to those once you've popped your own kernels."
"An air popper works too of course, though that will definitely require butter."
– VralShi

Redditors talk about the health benefits of eating certain kinds of fat.

Not So Fat
"Fat in general (not the trans ones tho)"
– LenkaSky
"The low fat craze of the late '90s/early '00s has A LOT to answer for. My mom is still ridiculous about it. Yeah, moderation is good, but you can add some butter to your food so it's edible and still live a long life."
– burgher89

Fat Is Your Friend
"Fat is a great source of sustained energy that doesn't boost your blood glucose like other options."
– honorificabilidude
"You really, really need fat in your diet for proper hormone regulation and other important body processes!"
– aledaml

Hey Spud
"Potatoes got several countries through famine! Probably alot of people associate them with fatty fries or crisps."
– Meerkate

Get Starchy
"Boil em, mash em, stick em in a stew"
– DokiDoodleLoki
"Exactly this. High satiation and low cost. You can wash out a lot of the starch if you're worried about it."
– The_Quicktrigger
Nature's Candy
"I'm so tired of hearing people talk about 'all the natural sugar in fruit.'"
"I guarantee you this banana is healthier than potato chips and cookies."
– Sharyn913
"My mom has done basically ever fad diet ever, but one thing I do like about the 'new' Weight Watchers is that fruits, vegetables, and lean meats like chicken breast are zero points. I think the logic behind it is that there is no f'king way you're going to eat enough carrot sticks and apples to make yourself gain weight, so they're trying to encourage people to default to that stuff when they're hungry even if they're out of points rather than just starving until they give up and eat a bunch of unhealthy foods. Weight Watchers doesn't really work long term, but that detail is nice."
– standbyyourmantis
Saving Grace
"I think its the fiber in fruit that makes it not as bad. Also, it has nutrition to make up for it unlike the cookie that's just all refined flour and sugar."
– Tangerine_memez

Calorie Count
"There are scientific studies suggesting that not all the calories in nuts are bioavailable, so you might only get 75% of the calories! There are also studies showing they contribute to weight loss even despite being high in calories."
– kazzah31
When I was told butter is actually a better alternative to margarine–which is known to contain trans fat–I started cooking more with butter.
I believe we can eat anything in moderation, so as much as I love smearing pads of butter on my English muffin, I take it easy.
When it comes to baking with it and putting it on toast, nothing beats the flavor of my favorite dairy fat.

My family went on a lot trips when I was young, and we always stayed in hotel rooms. Around the time my brother and I were old enough to stay in a room by ourselves (our parents would stay in another one, usually across the hall), he also became a bit of a germaphobe.
At the time, I actually believed hotels changed the sheets on the beds daily, so when my brother fretted about the cleanliness of the hotels, I reassured him they were fine. He believed me at first, since I was his big sister, but by the time he was 12, he got suspicious.
During one of our trips, he decided to test this by making a mark on his pillow cover with a pen and turning the pillow cover inside out before we left for sightseeing the next morning. When we returned, he turned the pillow cover back, and his mark was still there, proving that the sheets hadn't been changed. He only had to do this one more time, during our next trip, for me to realize this wasn't a one-off.
Ever since, and even now in adulthood, my brother and I always intentionally spill something on our sheets during our first night in order to get clean sheets, at least for the duration of our stay. This, in fact, is the first thing we do.
I'm not the only person who does something a bit quirky like this when they first enter a hotel rooms. Plenty or Redditors have stories about this and are ready to share.
It all started when Redditor BlundeRuss asked:
"What's the first thing you do when you get into a hotel room?"
​Preparing For Sights
"Go to the balcony to see if it's going to be public nudity or private nudity during my morning coffee."
– hoffarmy
"I love that this doesn't change your plans, just prepares your mind. Excellence."
– sewahyelah
Show Me The Truth
"Put my bags up on something and check the mattress. I also bought a UV flashlight but after using it at home I've decided that bringing it to a hotel would be unnecessary torture. Nothing is clean when you shine the thing on it. And I mean nothing."
– Fatguy73
Temperature Check
"One of my close friends travels a ton for business. She also loves to sleep in a f**king ice box."
"She has found some resource for how to basically jailbreak hotel thermostats. Each hotel thermostat has a specific key sequence that unlocks the lower temps that the hotel normally doesn't allow guests to set because, you know, money."
– Sp4ceh0rse
"I do this in every hotel."
– jubilee__
Sweet Relief
"Set bags down."
"Look at room for cleanliness."
"Take a dump."
– PuzzledCitron8728
"I showed up early to a hotel after 12 hours straight of driving. Took forever for them to get me in the room (really it was probably only 30 minutes and they were super accommodating)."
"Anyways, I had been feeling the tyrannical gouging of a sh*t demon trying to claw it's way out for about half an hour beforehand. I ran down the hall, opened the door, threw my bag at something, and was kinda hovering over the toilet just in time. Hadn't put cheek to rim yet and my darling baby began his exit."
"It wasn't until after I looked up that I realized neither door was the self-closing kind and you could see all the way in from the hallway."
– coreylahe
"You've unlocked a childhood memory. I stayed in a lot of hotels while growing up and I saw someone in your position once, trail of belongings leading to the toilet. So I went and shut the door for him."
– scarfknitter
Disney Magic
"Find the bible and flip through it. When my sister and I were kids, we went to Disney, and I think she asked why is there always a bible in the drawer, waved it by the spine and 20 bucks fell out. So I always check now."
– TyWiggly
"I found $100 that way. 5 crisp 20's,. I was pretty broke at the time too."

– weisblattsnut
Always Check
"First, I look at the area between the mattress and headboard for any signs of bed bugs, then under the sheets. I've never encountered them, but I've heard so many horror stories that I'm paranoid about them."
– triceraquake
"As someone who worked in hotels, I always double check the door locks and then inspect for bed bugs."
– Chatterbxer
Yikes!
"Look for cameras. I'm a paranoid f**k."
– Gubble_Buppie
"If anyone wants to see an overweight guy in his mid-40s eat pringles in his underwear while reading Stephen King novels, then they have my flabby white blessing."
– oppernaR
"They sell surprisingly easy to use scanners on Amazon. I found a camera in an air bb bedroom alarm clock, threw a towel over it and got the whole stay for free. Some will detect signals but the best way is there's a looking glass that's red and it emits a light and you turn off all the lights and look around the room. Any active camera will shine like a cats eyes when you skim over it."
– Vacation_Kinkycouple
The Things We Find
"I check in odd places to see if anyone stashed drugs or money. You would be surprised at all the sh*t I've found over the years!"
– Deathbot-420
"We found an axe under the bed once."
– Punkstarbabe
Ick.
"Yank the comforter off the bed and throw it in the corner. they rarely wash those things."
– whatever32657
"I discovered this recently while calling home to say good night to everyone. Dried food stuck to the comforter. Threw that bad boy off the bed."
– DuchessofSquee
"I cleaned an air BnB for a little while and I was so disturbed when they told me they didn't wash the comforter because hotels don't.... Like I guess I get it because they're heavy and they're trying to save water on the washes but yuck dude... Cleaning that air Bnb made me NEVER want to book one because of the sh*t the owners wouldn't LET me clean... I don't think I'd ever survive as a maid for a hotel, I could never travel again lol."
– ModestMeeshka
It's A Process
"Make a condom for the TV remote control. Take the ice bag from the ice bucket and put the remote in it. Now I never have to touch the remote."
– dontknowafunnyname2
"I'm sure disinfectant wipes could do the job."
– Pheobe0228
Check For Monsters...People Monsters
"Make sure no one is hiding under the bed or in the bathroom 😂😅"
– HeadInTheClouds916
"I travel a lot for work…and I'm shocked no one else mentioned this. First I check the closet, under the bed, the bathroom for a hiding serial killer…then check the mattress for bedbugs…"
– pdxmikaela
Today I Learned
"Check for cleanliness and then take pictures Traffickcam."
"Traffickcam is an app where you take specific pictures of your room and then upload them to their database. They use these pictures to check on the location of human trafficking victims."
– slappymasterson
"Take a picture of the room and post it on the Trafickcam app so if the room or similar has been used by human traffickers maybe it will help find someone."
– CatsInTrenchCoat
And thanks to those last two stories, I'm a little scared to stay in another hotel.
Small acts of kindness that only a few know about can change the world.

You never know.
One smile can change one person's day.
And that person could carry it on.
So doing it ourselves may be the only answer.Redditor sashayingthru wanted to discuss the ways we know the world is still good, so they asked:
"What small act of kindness were you once shown that you will never forget?"
As someone who has waited on many tables, just tip properly.
You'll go to Heaven.
Strangers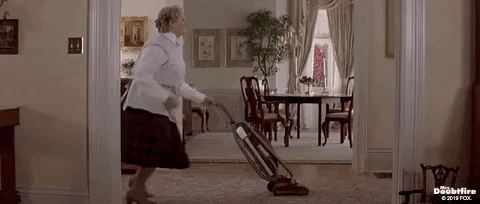 Robin Williams Dancing GIF by 20th Century Fox Home Entertainment
Giphy
"I once walked to a store to buy bags for my vacuum cleaner and I forgot to take my wallet. The shop owner gave me the bags, shook my hand, and told me to bring him to money tomorrow. He put his trust in a total stranger to do the right thing and I did."
Independent-Bike8810
In the Rain
"A man in a full business suit with a briefcase handed me an umbrella in a torrential rain storm and wouldn't take no for an answer. I still had to walk through Times Square to get to the train and I'm sure he got soaked going wherever he was going. A couple of weeks later, I gave the umbrella to a lost girl in my neighborhood when it started to rain and she didn't have one. Felt like the universe wanted it to happen."
"I'll never forget that man though."
im_not_bovvered
Leggo my Lego
"When I was maybe 4 or 5 years old, I made friends with another kid in an airport, and he was playing with a couple glued glued-together Lego cars. Me and that kid played for like an hour with those things and when it was time to go our separate ways and board the plane, the kid insisted I keep one of the cars, and while I insisted he should keep them, he said it was proof that we were friends, and to this day roughly 20 years later, I still have that car packed up with my childhood mementos box."
"That friend of mine was a good kid. Hope he's doin' well."
givebooks
Don't Cry Tammy
"My husband and I were sitting on our porch holding hands and crying, just feeling overwhelmed because we were waiting to find out whether or not my tumor was cancerous. Our neighbor saw it when he was coming home. About half an hour later he came over with some freshly baked cookies. He didn't even say anything, just smiled, handed them to us, and then went back home."
"Just thinking about that moment has me crying again. From his kindness, not the fear. Tammy the Ti**y Tumor turned out benign!"
Reflection_Secure
Coasting...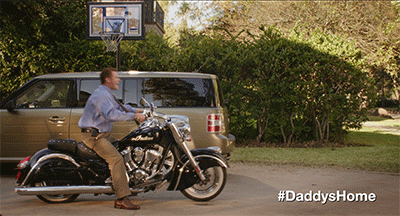 Fail Will Ferrell GIF by Paramount Pictures
Giphy
"I literally coasted into a gas station out of gas on my motorcycle, then realized I didn't have my wallet. Some lady saw me patting all my pockets and I was upset and offered to fill up my tank. I only let her put $5 in, which on a bike is a lot. But it meant so much to me."
Twours1944
Give people gas as often as possible..
Pay it forward.
Generosity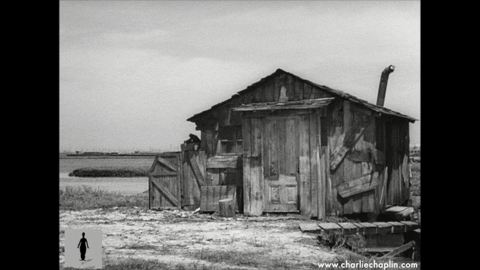 happy silent film GIF by Charlie Chaplin
Giphy
"My realtor took less commission so that I could get my dream home. It was a rare find in a great neighborhood."
SheLight2
Egged Away
"Years ago my car got egged real badly overnight while parked on the driveway of our duplex. We had to go somewhere the next morning so took the wife's car. Came back hours later and my car was shining like new on the driveway. The neighbor whose name I didn't even know at that point had washed it for me while we were away."
Ceristimo
Are those still a thing?
"I was in maybe 4th grade and my parents just had my younger sister, so newborn focused. I went to my school lunch, opened my paper bag (are those still a thing?), and unwrapped the foil holding my sandwich. There was nothing inside. It was actually just 2 slices of dry white slice bread and I was sad."
"Literally, my table mates all chipped in various components and made me the most amazing ham and cheese sandwich I've ever had. I've been chasing that dragon of ham sandwich since but I'm sure it was the response and not the ingredients that I loved."
I_Am_The_Grapevine
Thanks guys...
"19 years old, first apartment, first winter, first winter utility bill. I smiled and told my coworker I'd just pay it, skip lunch, and eat cheap Mac and cheese for dinner. It'll be ok. All that month co-workers accidentally got extra chips from the vending machine. A wife packed an extra sandwich. A box of my favorite crackers would be on my desk when I came in. It was still hard but I didn't starve. Thanks, you guys."
alady12
Just Tears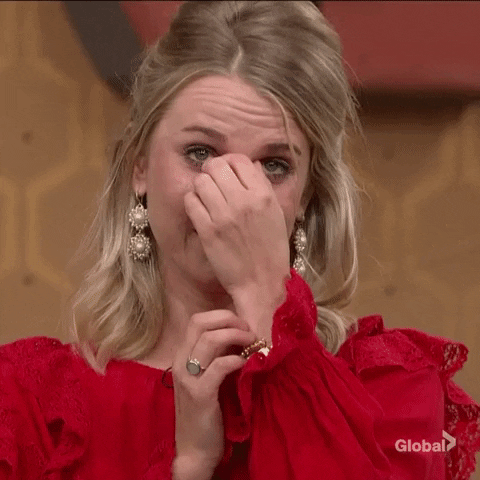 Big Brother Omg GIF by Global TV
Giphy
"I was on the subway, sitting there crying because I had just ended a relationship. I wasn't making any noise, just tears, but the guy sitting next to me gave me some tissues. I'll never forget that."
screamingcupcakes
Some of the best people ride the subway.
Everyone has tissues.