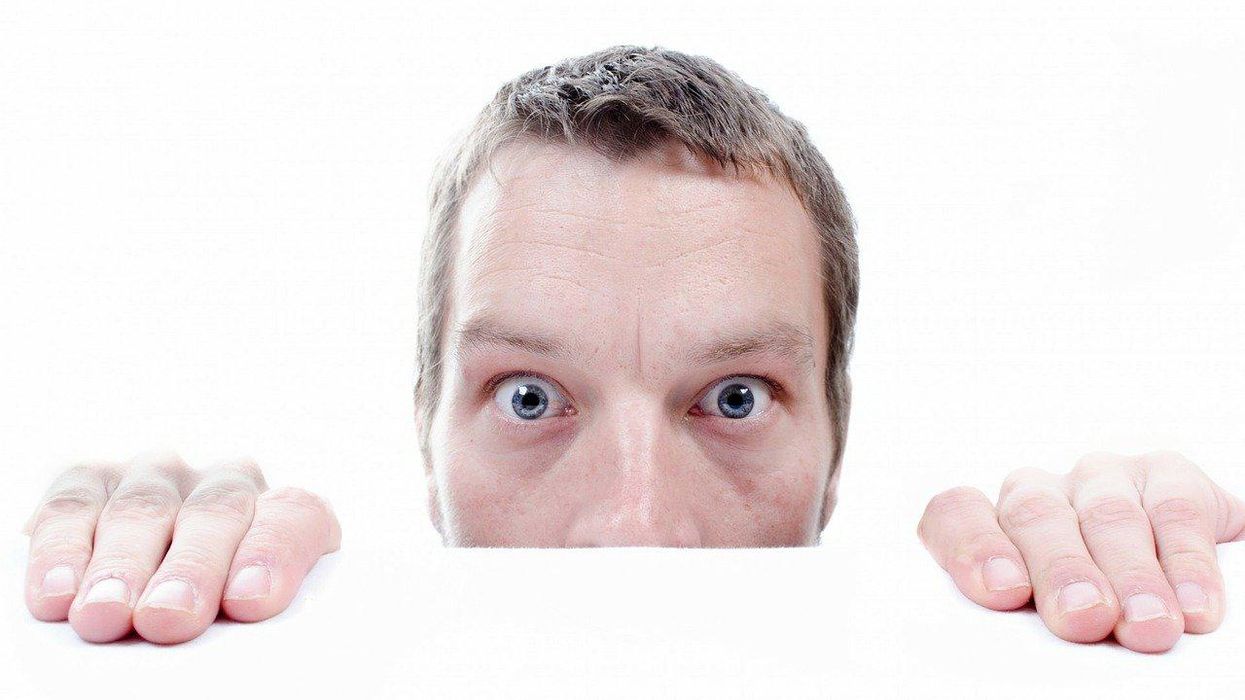 PublicDomainPictures from Pixabay
Some people don't take breakups very well.
And those that don't can sometimes engage in behavior that others might view as bothersome, unsettling, even toxic.
Others engage in abusive behavior during the relationship, a major red flag that some people might not take seriously until it's too late.
---
Redditor XYZ3110 asked the online community:
"What's the creepiest thing an ex has done?"
"I was so terrified..."
Let herself in my side door, after we had broken up, sat on my bed in silence, waited for me to wake up, just staring at me in the dark. I was so terrified, not knowing who it was, my adrenaline went off and I pushed her off the bed and across the room. She said "I'm sorry.. I'm sorry," and let herself out. I've locked the door every night since. This was 3 years ago.
What in the world?
That's breaking and entering. Good thing you locked the door, but I think I'd be looking to file a police report.
"I didn't believe him..."
He broke into my second-floor apartment through a window while I was out of town. Tracked dirt through my apartment, took a bath, didn't drain the tub, and left. He called me and told me he was going to break in. I didn't believe him...so weird.
This is super creepy. I'd be changing all of the locks.
This next one is just odd.
"A" for effort, though?
"She spread a false rumor..."
She spread a false rumor about me f****** trees, and then went through all the effort of photoshopping pictures of me doing so.
This is oddly specific. Sounds like she is the one with the fixation.
"The times I left her alone..."
She was a snoop. The times I left her alone in my apartment she'd go through my things. My financial records, which I keep in a filing cabinet, my dresser drawers, my closets. I only discovered that she did it when she slipped-up and revealed information she'd only have if she snooped.
This is very creepy, especially if she got her hands on financial documents or anything that had your social security number.
"Thoroughly explained to me..."
Thoroughly explained to me how he studied negging and how he used it on me. Also called me 50 times one time because I wouldn't return a text.
Block.
Block.
BLOCK.
And run far away.
"Went through my phone..."
Went through my phone when I was asleep and texted every female (I save everyone on my phone using their full government names) that she was my girlfriend and they'd better back off or she'd come after them and do them physical harm.
The thing is, the only numbers I have on my phone are all family. So I received multiple texts and calls the next day asking if I was okay or being held hostage.
Okay, that is creepy and a sign to instantly break up with someone. INSTANTLY. Talk about a violation of boundaries...
"I figured it out..."
My ex would steal my panties from the laundry hamper in my bathroom when he would come to pick up our kid, then try to sneak them back the next time. I figured it out fairly quickly, then wouldn't allow him in my house to use the bathroom when he was picking our kid up. Grossed me out.
That's grossing ME out. Sheesh.
Do these people think the other person won't figure it out eventually?
Seriously. The nerve.
"My most recent ex..."
My most recent ex has decided to stalk me, so that's fun.
Unfortunately, the police have not been known to handle these matters well.
"Not long after her decision..."
An ex of mine began referring to herself with my last name as if we were married. This was when I was in undergrad and had absolutely no intentions of tying knots other than my shoelaces.
Not long after her decision to take my last name, she stopped taking birth control and failed to inform me. I only found out because a mutual friend of ours (more her friend than mine) casually mentioned it to me, as if I had known. I noped the f*** out of that relationship not too long after.
In case you haven't figured it out already...
...people find this behavior unsettling. It's wrong. No one deserves to feel afraid for breaking up with someone.
How would you feel if someone violated your personal space? How would you feel if someone invaded your home and took your things? You wouldn't feel safe, would you?
Have some stories of your own? Feel free to share them in the comments below.
Want to "know" more?
Sign up for the Knowable newsletter here.

Never miss another big, odd, funny, or heartbreaking moment again.