People Share The Creepiest Story Based On Folklore They've Ever Heard
The Truth Lies Beneath...
All rumors and grand tales spark from some form of truth, at least that is what we're led to believe, and that is the most frightening idea of all. Scary rumors, such as urban legends seep into our minds and lay dormant until the noise in the dark or that shadow lurking behind us is too close. Who hasn't found themselves playing certain moments just a little safer when you think you can avoid conjuring the dark? That's why I never played 'Bloody Mary'... just in case. Y'all should follow suit.
Redditor u/knockerball wanted everyone to huddle up and share some scary tales by asking.... What is the creepiest or scariest folklore story you have heard and what from culture/region did it originate?
---
Hop Along Evil....
Pocong. They're wrapped corpses who hop because their feet are bound, and if one finds you it will follow you across the earth.
EDIT :
I made this post on mobile while trying to fall asleep (lmao) so I left out a LOT of stuff. I've read that it's an Indonesian/Singaporean ghost. A few people have already said it but they're wrapped for burial rites, and they're not malevolent in the slightest. They actually wander in search of someone to untie the top of the wrapping so they can pass on to the afterlife and once they find someone they will follow that particular person until untied. The Pocong is commonly described as having a pale green, shriveled and decaying face, with two deep empty holes where its eyes should be, and while it usually does the small hops it's capable of leaping 50 meters. Like someone else said, it can also fly or teleport. While not threatening and certainly not as scary as some things on this list, the Pocong has always been one of the creepiest/most unsettling thing I can imagine. owenbicker
The Man in Black....
My local english village has a large old mansion owned by a local family most of the rooms in the mansion haven't been touched for years (due to the size of the house) and the family refuse to go into them, partly due to the fact that theres' not enough people living in the house and partly due to hauntings.
The house apparently dates back to before the english civil war, and the family living there were a well known catholic family, so of course became a base for the king's soldiers (Cavaliers I think they were called). The king lost the civil war, and the family who live there say that they can hear the soldiers stomping around the hallways at night, and occasionally barking orders. They also claim theres a bunch of other ghosts, such as a veiled woman in black who only appears to you if you're ill in that house, a librarian who will shush people talking in the library room (yes its that big a house), a young girl who you can only see through some of the frosted glass doors in the house, banging noises and screaming coming from the sitting room at night, and finally a man dressed in black who wanders the gardens at midday. And these are just the few tales I remember.
Even if you don't believe in the ghosts theres still tonnes of creepy stuff about that house, such as tiny rooms hidden everywhere for priests to hide in (known as priest holes), a hidden room below the house that leads out to a nearby river, and hidden passageways all around the house. T_h_e_s_a_u_s_a_g_e
The Ring in Reverse?
An old Japanese lady told me this story. If you have two mirrors facing each other so the reflections make a tunnel, then you light a candle between them. If you look down the tunnel you'll see a demon putting out the candle in the mirrors as it gets closer by jumping forward a reflection every time you look away, and if it gets to you, it grabs you and pulls you into the mirror to become a demon and pull the next victim in. boredguy12
The Clothing Witch?
"If you hear the scream of a livid woman who is determined to kill you, strip your outer layer of clothing where you stand and sprint because the mountain witch will take your clothes as a tribute."
Adirondack mountains growing up. Turns out it was mountain lions. Way scarier than a witch. MothMonsterMan300
Get out of the Water! 
When I was little my Grandma told me Kappas would pull your guts outta your butthole if you swam in the river too long. Legend from Japan obviously. Kappa are still creepy to me. japanesechallenged
Beware the Springs!
My hometown is named for the freshwater springs that bubble up everywhere in the woods around town. Obviously this was a perk for early people living there, and so the original settlers were surprised to see that the local Ojibwe avoided the area. They did this because they had a folk memory about a bad spirit that possessed members of the tribe (starting with children) and compelled them to enter into the springs and drown themselves.
Naturally they have a prophecy about it, too; one day or another, they say, "the springs will open again." ChanceList
The Parched Frog! 
When I lived in an Australian outback town in the middle of nowhere our Indigenous Studies teacher, who is Aboriginal, loved to tell us stories. She scared all the first graders straight by telling us never to go out into the desert alone, because there lives a monster who is always thirsty. He's always trying to find water, but never can because it hardly rains. So when plump and juicy children become lost in the desert, he jumps on them and drinks all their blood. All he leaves behind are the dry husks of children for their parents to find.
I am sure she was just trying to deter us from wandering off into the bushland, but it left a memorable imprint. I've forgotten the monster's name. Another popular Aboriginal tale is the Tiddalik. Tiddalik was a giant frog who drank all the water in the world. As the other creatures began to die from thirst, they plotted to make Tiddalik laugh. Everyone failed except Nabunum, the eel, who dance and tied himself into knots. Tiddalik laughed uproariously, releasing all the water and filling the rivers and lakes. Many of the creatures drowned in the process or were left stranded on new islands. The concept of a giant, laughing frog scared the cookies off me as a six year old. manlikerealities
Fire in the Fields.... 
A bald man who comes at night to set fire to corn fields. You do not want him to get ahold of you, for he'll destroy your throat. People in Mexico call him El Pelón Quema Maiz. testoblerone
From ear to ear... 
There's a Japanese ghost of a woman who wears a mask who approaches young children asking them if they thought she was beautiful. If the child answers yes, she removes her mask and asks again. This time her true nature is shown, having her mouth slit from ear to ear. If the child says no, she kills them. If the child says yes again, much in Japanese ghost fashion, she follows them home and kills them. Nixiey
Do you hear what I hear?
Our village has one called 'bilaas.' What makes it creepy is that she isn't some obscure, unidentified being, people know women who are called bilaas, they have normal families and stuff. So she's literally living amongst you. She stalks people at night, that's when she's usually in a ghoulish form, feet turned backwards and crap. She gets sick a day before someone in the vicinity is about to die, and then becomes very healthy the day they do die. She can turn into different creatures and attack you while you're alone. Then you will fall sick and if she visits you in her human form while you're sick, you'll die. And you can't refuse her coming in Sounds silly, and it is, but it is still creepy.
And there's another one about music of the dead. Our traditional music has flutes and some forms of drums in it. It's said that people will often hear the music coming from the distance, but the flute will be missing. You're supposed to ignore it because that's the music of dead/other worldly beings. If you don't ignore it, then they'll notice you too.
We have a lot of weird stuff like that, I guess people had to have good stories to keep themselves entertained. roronoazoroasura
From an early age, we're taught not to judge people based on their appearances.
But as humans, it's simply in our nature to be judgmental of others, whether we've gotten to know them beforehand or not.
This habit can sometimes get us into trouble, especially in situations where we have to go up against a person who is secretly a master in their craft. These 50 stories teach us all a very important lesson: Be careful who you decide to take on.
I've lost track of the number of times I've averted death.
One of the most unusual was death by a dog.
My dog is small.
And she loves to sneak up on people.
She loves sneaking up on me the most.
I've explained that I need her to stop.
Especially after she popped out of a closet at the top of the stairs.
I swear I heard God whisper hello in the split second from when I tripped to miraculously being able to grab the handrail.
I've tried to tell her that she's not in the will, so lay off.
All of my other near deaths are car incidents and bad dates.
Care to share?
Redditor sintemp wanted to hear about the times we've all averted odd ways of perishing, so they asked:
"In what unusual way have you almost died?"
Life is littered with near-death incidents.
It's a wonder we can enjoy living at all.
Oh wait, maybe that's the point.
Close Call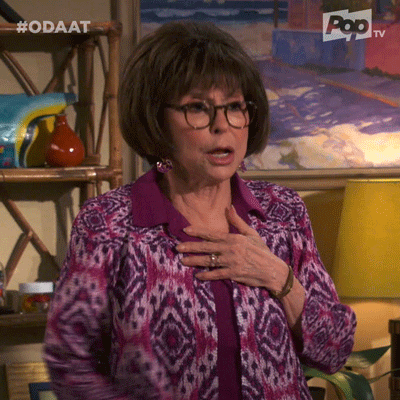 Pop Tv Please GIF by One Day At A Time
Giphy
"Almost booked a ticket on MH17 with my mum and brother, before my dad shut it down and said he's fed up with flying with Malaysian airlines. So we flew with Emirates instead, wise decision."
KenyanJesus69
"Same, my mum booked our tickets for MH17. Then they were changed to a day earlier, my whole family was sad we left early. Saw the news on MH17 when we landed in New Zealand. Scary crap."
Zoutt
Lungs
"When I was born in 1995 one of my lungs was filled with amniotic fluid. The doctors went in to drain it and inadvertently tore it instead. Then they proceeded to tear the other one in an attempt to fix the first one. My mother remembers two doctors getting into an extremely heated verbal argument over this. Doctor 1 thought he could treat me at the current hospital I was in."
"Doctor 2 knew that I would die if I wasn't transferred to a better-equipped emergency center. They were in such disagreement that Doctor 2 literally had to sneak me out after Doctor 1's shift was over. Obviously, it worked. I turned out not just making a full recovery, but I left ALOT of people scratching their heads because my body never developed scar tissue from all of that. My lungs work 100%."
Ohlookitsyouagain
Not Faking
"Got pushed off a dock by a bully and drowned in front of a lifeguard who was yelling at me to stop faking. I was 9 or 10 at the time and I couldn't swim. The town had a population of less than 800, only had 1 lifeguard, and I was at the beach 3-5 days a week because of family, so they knew. Brother ended up pulling me out and resuscitating me himself. Lifeguard pretended she didn't notice."
ModularArchive
Death Secret
"I was digging a hole at 12-14 years old. Because I could, kid stuff. I only remember waking up, and it was dark. I had apparently hit an underground electric line. No one knew. I was there for hours. I got up, went inside, and ate dinner. This was in the early 80s. I peed my pants. And felt weird for a day or two. Never told my parents. Thought they'd be mad."
BadLuckEddie
Chew Slowly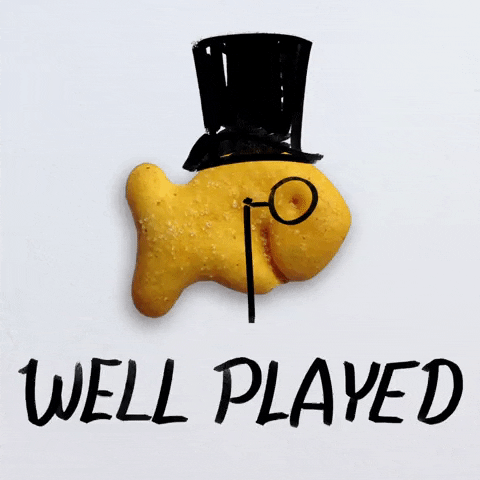 top hat fish GIF by Goldfish
Giphy
"By inhaling a Goldfish. The cracker, not the animal."
"Got pneumonia, hospitalized, the whole 9 yards."
"I don't eat goldfish anymore."
​EchoLynx
I knew those little goldfish were dangerous.
Fish are killers with the right cheese.
Horrors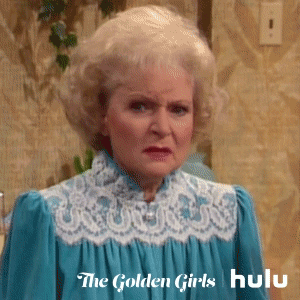 Over It Rose GIF by HULU
Giphy
"My stomach veins exploded. It was like something out of a movie the blood pouring out of my mouth. Don't recommend it. Still traumatized."
​pancakesquest1
50 Feet
"I came ~50 feet away from getting struck by lightning in April 2015… in Auschwitz. I was there with my dad and we hopped off the main tracks about 15 seconds before lightning hit them in front of us. We always joke (darkly) that we'd have been the last Jews to die in Auschwitz if we hadn't moved."
chyko9
A beaten body...
"Fell down a mountain. (It was like a slide area that went at an angle off vertical.) My clothes and skin were torn badly, one of my pack straps was broken, and, while nothing felt broken, I felt like I had been beaten by baseball bats for a week. Took me 2 weeks to get out and to medical care. I was bleeding from every orifice and couldn't eat or drink when I entered the hospital."
"For a CAT they dumped something like 1.5 liters of, what we soon discovered, of a dye that I was severely allergic to. I next woke in the same room with a technician sobbing into my face and a doctor who looked like he just ran a marathon holding those shock paddles."
"I was informed of the allergy, told I had died, and had to swear to the, still very upset, technician that I'd always tell others I had such a severe allergy. So, I dragged my beaten body into a hospital for them to kill me in an attempt to find out what was wrong."
Gurpguru
Combat Problems
"Was assisting at a target practice in the military when a trainee misfired and got saved by my Kevlar helmet, the force of the impact pushed my head backward, and fell into the ground with so much force that I got a concussion."
"Next thing I know, the drill instructors are tearing that trainee a new one while I'm looking at a beautiful blue sky hearing shouting far away. Luckily I got hit by a 9 mm. to the helmet and not a 7.62 mm. from our standard combat rifle."
CommieWhacker14
Safety Issues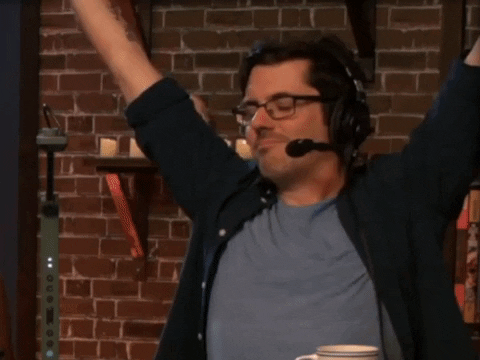 excited d&d GIF by Hyper RPG
Giphy
"I almost got crushed in a pin setter when I was working on the pin table (bowling lane). I was lazy and didn't LOTO because as the manager I didn't think anyone would turn it on but me. I was wrong and it was a mistake I only made once."
HappyHubby33
Lord, half of these are the worst of my memories.
We're not even safe in our own homes!
Do you have any stories? Let us know in the comments.
We may not always realize it, but there is inspiration all around us, often from things we've read, watched, or heard in conversation.
Sometimes people really surprise us with the deeply profound things they say to us, and that message can be life-changing.
Redditor Some_Being_Online asked:
"What is the deepest thing someone has said to you?"
Invest in the Things You Care About
"The grass is greener where you water it."
- Acceptable_Cup_3015
Worry Less
"'Worry is not preparation.'"
- Big-Routine222
"My husband told me once, 'If you're worrying about it before it happens, you're putting yourself through the experience twice.' While I still worry about stuff, it's really put it in perspective."
- caitlin-c18
Celebrate Life
"I stopped giving a s**t about my birthday when I was 27. I used to request off or at least the day after off to recover from the previous night, but I just stopped caring."
"Last year, an old lady at my job found out it was my birthday and surprised me with a card with money in it, the kind of way a grandma would."
"I tried to tell her it wasn't a big deal and give the money back, but she insisted, saying, 'You should always celebrate your birthday. You don't know how many you have left.'"
- Sol-Blackguy
Life Lessons for Kids
"Prepare your child for the road, not the road for your child."
- dvmdv8
"The way I heard was: You can't child-proof the world, so you'd better world-proof your child."
- CowBoyLaw
Not a "You" Problem
"A person's actions are a reflection of their character, not yours."
- YallMindIfIJoin
"Everyone is someone else and they're all just trying to find themselves. Let them."
- bulitproofwest
A Challenge to Step Up
"'Yes, someone should do something about that. So who are you? A nobody?'"
"I have long struggled with feelings of inferiority and whatnot, that kind of helped out."
- Burning_Monkey
Live at Your Own Pace
"'Why tiptoe through life to arrive safely at death?'"
"Although you also have the opposite, 'I would rather be late in this life, than early in the next.'"
- liberaliar
Over Before You Know It
"When you're about to become a parent, the amount of s**t you get told is unreal. Parents can't wait to tell you, 'You'll get no sleep, you'll have no life, it's all changing nappies, etc.'"
"However, I was in a meeting with a guy at work, we were making small talk before the meeting, and I told him I was about to become a dad, expecting the usual."
"Instead, he just went really deep but really chilled and just went, 'You're about to have the most amazing thing happen to you ever, but never forget, they're not yours. You're just borrowing them while they need you but you need to get them ready to not need you anymore.'"
"The older my kids get the more I appreciate it."
- Educational_Act_6602
Processing Grief
​"When my baby died and I was a mess, someone told me, 'I can't imagine the pain you're going through. I know your heart, expectations, assumed roles, and future memories have been broken. But to your child, they had a perfect life. All they ever knew was your love.'"
"I still cry thinking about it but it really did help. I know some may take this differently, but it was what I needed at the time."
- ballerinabaskets
Love with Nowhere to Go
"Grief is the price we pay for love. And it's a bargain."
- khmergodzeus
"I've heard it slightly differently as, 'Grief is love with nowhere to go.' I like yours better."
- LB-Dash
The Power to Let Someone Go
"If someone you like doesn't like you back, as hard as it is, you have to let them go."
"If you truly care about them as you claim you do, respect them when they say their happiness is without you. Otherwise, trying to force it is now only about you, and that's not love or friendship."
- llcucf80
The Pain of Indifference
"It's not that deep, but I heard it as a sophomore in college (remember that hormonal swamp that is your late teens?) and it just floored me: 'The opposite of love isn't hate; it's complete and utter indifference.'"
- dragonfeet1
Sometimes Things End
"Something can be good, and also end, and that thing was still good. And it's okay to be sad that it ended, too. But the idea that anything that ends is automatically less than this hypothetical eternal state of success, doesn't do us any good."
- yakuzamax
The Importance of the Journey
​"All that you've gone through: the good, the bad, and the in-between have led you to exactly where you are now. You had to go through it all in order to be here, with me now."
- tvaldez19
This were powerful points that we could all learn from. It absolutely makes sense why these Redditors found these points to be so groundbreaking.
Whether or not you were broken up with or you were the one who ended things, it could take a long time to recover from a broken heart.
Time eventually heals all wounds, and we're able to move on with our lives and hopefully find a new love connection.
But then the unexpected happens, and you hear from the very person you took forever to get over, and you hear a phrase that screws with your psyche.

It can seriously mess with your mind.
Strangers online had a discussion over a hypothetical when Redditor Infinity-X78 asked:

"Your ex calls you and says they miss you, How would you react?"
The window of redemption has expired.
We Are Gathered Here Today

"Amazed, flabbergasted! She's D E A D"
– spook7886
"Don't trust her."
– NYVines
"means she tried find better but couldnt and now is desperate"
"not worthy of your trust."
– codeboss911

Class Reunion
"My last 'ex' was from 1989 so I would be shocked and confused if the girl I went to prom with a lifetime ago called me."
– TraditionalLock7846
"Ha my Mom had to call her first husband about 20-25 years after they separated because my dad's health insurance found out that she never got divorced from him when she needed her breast implants removed for medical reasons. She thought he filed he thought she filed. He had been married for a while and so had my parents. Only found out about all of this when I woke up one day to a note that said 'went to Arkansas to marry your Dad. Be back soon.' And this was before cell phones were common, so I had to wait like 8 hours to get answers."
– FluffyOwl30

Wrong Number
"After they talked for a while, just act slightly confused and say 'sorry, number isn't saved. Who's this?'"
–No_Possession_9314
"I keep every number so I don't have to have the 'New phone, who this?' conversation. If it's someone I don't want to talk to, especially if it's someone I don't want knowing if it's still my current number, I just don't answer."
– F'kHopeSignedMe

Ignore It
"I would miss the call. I don't answer calls from strangers."
– effingusername123
"Reminds me of a quote:"
"'Not friends, not enemies. Just strangers with some memories.' - anonymous"
– OP

The Song Says It All
"'Now you're just somebody that I used to know.' - Australian guy that was popular for 6 seconds, and has been sitting on a pile of residuals for a decade."
– shanster925
"I too am a fan of Got'em"
– zoidy37
"Hearts a mess by gotye slaps."
– Background_Artist_85

Some people were strongly against giving second chances.
Some Advice
"As someone who took the bait, don't."
– CpuJunky
"True. Never go back to what broke you, especially after you've healed."
"Going back to an ex is like opening the fridge and taking a sip of sour, spoiled milk and putting it back in the fridge in hopes that the next day it would be fresh."
– Infinity-X78

Avoiding The Same Drama
"A therapist once told me 'Don't go back to a poison well just because it's the only water you've known.'"
"Honestly changed my life."
– BrotherOfTheOrder

Changing For The Worse
"Oof, same. She said she learned from her mistakes and changed, but she was more hurtful and selfish the second time around lol"
– Mycatstolemyidentity
"If you ever have a moment of weakness, always remind yourself about why you broke up in the first place."
– Creative_Recover

Some people had an easy time getting things off their chest.
I Hear You, But...
"I miss you, too. You were, and are, the love of my life. And I know you loved me. But you were so very bad at it. Goodbye."
– thedreadedaw
"Damn. Having reluctantly broken up with my ex because he very, very clearly lost every last shred of interest in me, this one hit me hard."
– sassyphrass
"This is really beautiful. The realness of this response"
– gbourg12

Call From The Ex-Wife
"My wife left me and after a year and a half called back. Asked if I ever think about her. I said of course, but...we are not a good fit. Plus, I am a changed man and I'm no longer the same guy you knew before."
– series_hybrid
"Mine did the same but we got back together lol."
– gt4674b

Maintaining solid relationships take work.
But depending on how bad they are, it shouldn't cause constant stress and anxiety.
Breakups, in this case, are necessary, and it's not about giving up.
It's about moving on and saving your sanity.
So when an ex calls from out of the blue, it may come from a place of being lonely or pining for the good memories of a lost relationship.
Go with your gut, and be aware that with a few exceptions, people don't really change.
Dating an ex actually has a term: backsliding.
But, if you end up rekindling a relationship that previously ended badly and it is a huge improvement, then you won the love lottery.