The All-Time Creepiest Facts About The Human Body
The human body is truly amazing. It's resilient, it can create antibodies to fight off infections, and it comes in all shapes and sizes.
There are some awesome facts about the human body, like that no two people have the same fingerprints.
However, there are also some creepy facts about the human body.
Redditors are well aware of this and are ready to share the creepiest facts they know about the human body.
---
It all started when Redditor MorBot07 asked:
"What creepy fact about the human body do you know?"
I Need To Go Take A Nap
"Too much lack of sleep can cause the brain to "eat itself", cutting connections and making things like alzheimer more probable in later life."
– 89_degree_angle
"nothing has been able to convince me to start sleeping more but i think this comment really did it for me.."
– r0saliaa
Can't Move
"If your spinal cord loses adequate blood supply for a short period of time, you can be temporarily paralyzed."
"The first sign that your spine is "waking up" again is that you regain a specific reflex, where if you squeeze that person's penis or clitoris, their anus contracts. If that happens, it's a good sign."
– AceAites
Just The Right Spot
"A single punch to the chest can stop your heart. A single punch to the gut can rupture your spleen and kill you. A single punch to the face or back of the head can kill you. (the back of the head being less sudden and more noticeable)..."
"Let it be known that, despite all the things we can endure, humans are insanely fragile in many ways you may not even have thought of."
– wolfyfancylads
The Other Side Of Me
"Some people's organs are on the wrong side of their body, like a mirror image… It's called Situs Inversus"
– smallCraftAdvisor
"This is true! I actually have this. Partial Situs Inversus. Dextrocardia. It doesn't harm me just means my heart in on the wrong side so the opposite lung is smaller. Can cause issues when I'm sick but nothing more."
– FlamingArrowheads
My Choice
"There are pregnancy cancers. You can have little baby cell metastases growing in your brain if you decide to have a baby and some of cell multiplier genes go wrong."
– zeratul196
"Add that to the list of why I need bodily autonomy. 😬"
– chubbycat96
Time For A Reboot
"A seizure, despite how terrifying they may be, are your brain's response to the brain equivalent of a runtime error. Something happened that shouldn't have, and your brain is restarting to get everything running smoothly again."
"Source: epileptic since 2003"
– authorStanCrane
Ick!
"When we die, it looks like your fingernails are still growing, but it's actually just the skin around your fingers shrinking."
– Comfortable-Pin-5769
A Body Is An Ecosystem
"Your body contains just as many foreign cells, i.e. gut bacteria, as your own body cells. These cells produce hundreds of neurochemicals that the brain uses to regulate basic physiological processes as well as mental processes such as learning, memory and mood. Some believe this is the "gut feeling" people sometimes get in certain situations."
– chaoschosen665
Genetics
"I'm currently pregnant with a girl. I'm currently holding the cells that could become my grandchild."
– dreamqueen9103
"Samesies. Every person in existence was once half inside their biological maternal grandmother."
– Magnaflorius
​Counterproductive
"I don't know if it qualifies as creepy.. I'm a nurse, and I've always found it interesting how the body attempts to compensate when sick which incidentally tends to lead to you becoming sicker because of how overworked your body is."
– Chowel98
Different Species, One Body
"An estimated 30 trillion cells in your body—less than a third—are human. The other 70-90% are bacterial and fungal. Ninety-nine percent of the unique genes in your body are bacterial."
– AwiiiLama
Uncomprehensible
"If you have a stroke (or other brain injury) that effects parts of the brain associated with speech, you will probably end up with some type of aphasia."
"For example, my "favorite" type of aphasia is Wernicke's Aphasia; patients can form whole words and even sentences, but they usually make no sense. I had a patient with Wernicke's Aphasia who would constantly say something close to "we have to rescue the dog(s) from the DMV!" It took me about 30 mins to figure out this person wanted something to drink."
– YayAdamYay
A Whole New Person
"I heard or read once that essentially every 7 years your body has completely regenerated. Of course it's a slow on going process but 7 years from now no cell that's currently in your body will still be there."
– randomradomski
No Changes
"Eyes are the only part of the body that don't grow. Same size when you die as when you were born."
– lookatmypackage
We Are Strong
"You could easily bite your own fingers or tongue off, but (unless you're seriously mentally ill) your brain prevents you from doing so."
– endorrawitch
They say knowledge is power, but I'm not sure I'm better off for knowing of this!
Parents lie.
But the older we get, the more we realize parents are not just humans telling little white lies.
They can be villains with malicious intent.
Catching a parent in a lie can be soul-crushing.
But it's a part of growing up.
Hopefully we learn how to be better.
Redditor Hackedfaith wanted to hear about the times people realized their parents were hard-fibbing, so they asked:
"What is the worst lie you caught your parents telling?"
My mom told me anything in life was possible.
And cheaters never win.
Yeah sure. Sell me an igloo an Iceland too.
​Expelled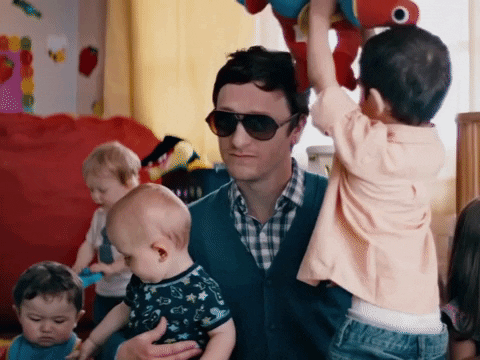 Andy Samberg Ugh GIF by The Lonely Island
Giphy
"My Dad used to tell me that he learned all of his cool tricks and skills in 'Daddy School.' I'm now 28, married and still have not been enrolled."
AdLive7065
Thief
"That the 2K I earned at my summer job would be safe in my mom's savings account until I wanted to withdraw it later. Never saw that money again."
drillgorg
"I lost money to my mom too. I was a kid, told her I had $50 in change (I don't know where it all came from), and she said I didn't. She counted it and it was gone."
"She stole a good deal of my babysitting money. Hundreds of dollars. She filed my first tax return (without telling me) and kept whatever money I would have got. She told me that the fee to get it done was about as much as I would have gotten back."
Sarhii
A Second Family
"That my mother was schizophrenic. I was 15 and knew she had been battling depression for years. Schizophrenia runs in our family and as an angsty teenager, it was very easy for me to believe... She was completely convinced that my father had a secret second family. She was diagnosed and medicated for years. He did have a second family."
Thationdeas76
"He did have a second family??? That had to have been devastating. 'Just because you're paranoid, doesn't mean they aren't after you.'"
TwoLittleNeedleMarks
2008
"That they couldn't afford to pay for college. So I took a job during the day and paid my way through night and weekend school. Turns out I had a decent trust fund from my grandfather. I could have graduated and started working for a higher wage 4 years earlier. I tell myself that graduating in 2008 wouldn't have been a good idea anyway."
RandomRavenclaw87
Weekends Only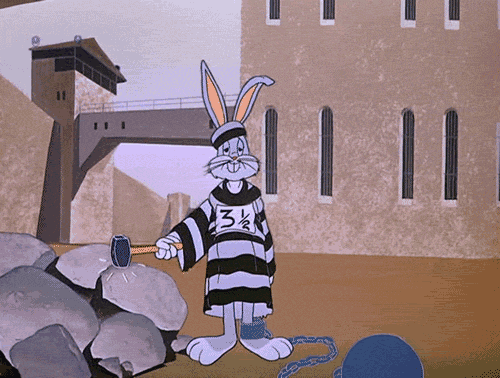 Looney Tunes Rabbit GIF
Giphy
"Up until I was 8 years old, they told me that daddy was away at college. We would go see him on weekends. Found out later that he was in prison. I wondered why we could only talk to him behind glass on a telephone."
hhairy
The truth about parents can often to difficult to accept.
That's why there is therapy.
Scandal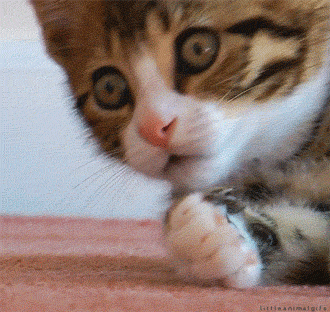 Shocked Oh No GIF by Yêu Lu
Giphy
"Found out when I was 25 I have a sister one year older than me that they gave up for adoption, I'm 37 and have been searching for her for the past 10 years."
Even_Future2580
'Mom! Mom!'
"One night I went downstairs to ask my mother something. My dad was a light sleeper and would get really pissed if anyone woke him up, so I whispered, 'Mom! Mom!' All of a sudden my dad sat up and yelled at me to get lost. They told me I should never sneak up on them because they had a gun and my dad thought I was an intruder and almost shot me."
"They scared the bejeezus out of me. Sometimes when I tried to get to sleep I'd remember how my dad almost shot me. For years. Even after I moved out. Decades later, I mentioned it to my mom. She started laughing and told me they were having sex. There was no gun."
Sapphyrre
Internal Affairs
"My dad went into the ER with stroke-like symptoms. He ended up having a severe brain bleed that required immediate and major surgery. While he was laying in the ICU, my mother, who opened their computer to get insurance info, found messages on his linked-in page, that he'd left open earlier that morning before I took him to the ER, from a woman he was engaged to in college. They had been having an affair for over a year."
ParanrmlGrl
Still Works
"They told me if I was lying there would be bubbles on my tongue. So when they asked me something and they thought I was lying they'd tell me to stick out my tongue. If I knew I was telling the truth, I'd open my mouth confidently and show off my bubble-free tongue. If I was lying, I'd try to scrape the bubbles off with my teeth. I now use it on my son. Still works."
Obst1994
Tilly
"When I was 4 We had a dog called Tilly, my mom said that she gave her away to a boy who couldn't speak and she died while saving him from drowning in a river Years later when I was around 13, my mom was on the phone with her friends and they were talking about their pets that passed away, turns out that tilly died because my mom was drunk and let her out of the house, she ended up getting hit by a car."
Yogurt2022
Bad Bunny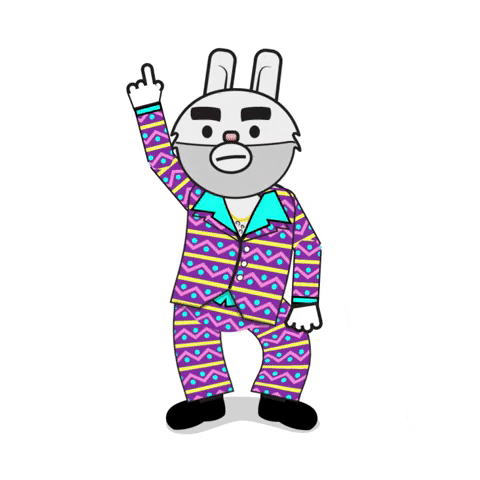 Easter Bunny Dance GIF by SportsManias
Giphy
"When my sibling and I were young, we were tossing toys around that the Easter Bunny had left for us. My mom started yelling at us, 'I did not buy those for you to treat them like that.'"
ExMoIsMyPersonality
Easter Bunny, Santa Claus, Tooth Fairy... the lies are enormous.
Dating is complicated, because it can be really awkward, but if we want to find a partner, it's an activity we just kind of have to do.
The most frustrating thing about it, though, is that everything can seem to be going fine... until it isn't. The date is going well, the person we're with is charming, we're having a nice time together, but then a dealbreaker makes an unfortunate appearance.
Redditor whitneywestmoreland asked:
"What's something that happened on a first date that made you decide against a second date?"
Not Wowing Enough
​"The date felt more like a job interview to fill a position, rather than an actual date. He gave off a vibe of someone who wasn't into getting to know me as a person, but just listed his wants and needs."
"So at the end of the date, he asked how I thought it went, and I said I didn't feel a click or a match."
"And he said yeah and that he was missing that 'wow factor.'"
"So I laughed my a** off (slightly offended) on the car ride home. Gosh, I had no idea I was auditioning for a contest."
"I was happy we only went for drinks, but even that felt a bit too long."
- Selfish_Kitty
Not As Attractive As One Might Think
"He threw a temper tantrum because the restaurant he wanted to go to was closed due to the tropical storm that was going on."
"It's sad because I was having a great time walking around Manhattan while the storm raged. I had every intention of going home with him until he had that tantrum."
- msspider66
Let the Past Go
"I took her to dinner and then took her to a late-night car meet. Upon arriving at the meet, she started s**t with several other girls she had beef with in high school... and hasn't talked to since high school."
"We were well into our 20s. She was even older than me."
"I don't get how some people make high school beef their entire personality for years."
- TheThrowawayMouse
Different Senses of Humor
"We went to her place to watch movies and we chose 'Kung Fu Panda 2.' From the moment it began, she proceeded to cackle at every single joke. Anything that could even be perceived as mildly funny set her off like the Wicked Witch of the West."
"I know some people have interesting laughs and that wouldn't be so bad if it wasn't constant from beginning to end."
"After that, she put on 'Iron Man,' and the same thing happened, witch cackling the entire movie."
"There's a point in the movie where a character's phone goes off, and the ringtone is an old 'Iron Man' theme, which made me chuckle."
"She turned to me and said, 'You laugh at all the weirdest parts!'"
"The second the movie was over, I got out of there and did not see her again."
- J-Dizzle42
Quite the Conversationalist
"He said nothing. I get he was nervous but I was engaging. I asked questions that should have led to at least a few sentences of conversation, but no, one-word answers only."
"It was dinner and a movie so our only opportunity to talk was dinner. It was like pulling teeth. No thanks, no second date."
- redditreader_aitafan
Ready to Settle Down
"She kept talking about the 'emergency d**k' she had stashed around the city."
"She was like, 'I've been really busy with [grad] school, but I don't go without. I have plenty of emergency d**k around town.'"
"And when I say she kept going on, I mean she KEPT GOING ON. She was telling me about the two guys downtown, three in the suburbs, one near campus, and two in her apartment complex."
"It honestly sounded like I was new to town and she was giving me a rundown of all the best places to visit."
"It was just weird."
"She also said she was looking to settle down into a relationship (whereas she had only been in situationships before). She also said she had a 'virgin heart.'"
- callmevicious
"I really want to know what she hoped to accomplish by sharing all that with him."
"Clearly, she expected him to be impressed in some way."
- _Halboro_
"It sounds like she wanted him to be her everyday d**k and take her heart virginity!"
- illustrious_ocelot_
In It For the Food
"I went on a date with a woman from the office. I thought we had good chemistry and got along well."
"Later in the date, she couldn't find her phone, so I tried calling it, and someone from the restaurant where we'd had dinner answered."
"I went back in for her to get it, and the waiter showed me I was saved in her contacts as 'Free Food.'"
- Sol-Blackguy
A Terrible Tipper
"He insisted on paying for our dinner instead of going Dutch, and then he totally stiffed the server."
"I tried to leave a tip and he got p**sed at me because he was paying and it was his decision to tip or not."
- Westonworld
Yeah, That... That Would Do It
"He just kept making a weird amount of jokes about tapeworms?"
"Also, this happened while we were eating sushi, just in case anyone was wondering."
- oldfarmhousechutney
Too Close to Home
"This happened to my sister, but she found out the guy had the same uncommon last name as her."
"Then when she asked where he was from, it was the same small town that our great grandparents are from."
"They awkwardly laughed and just immediately ended the date."
- LadderUpset
A Lot to Take In At Once
"She told me that aliens cause jet lag and that I have the ghost of a fisherman following me around named Samuel (on top of the 20 other bats**t things she said at dinner)."
"This was last night, and I'm still processing."
- RVBY1977
Disrespectful From the Very Beginning
"Very recently, a woman asked me when I would get a real career."
"I love what I do. I'm a union stagehand in a major entertainment city. I have been in my industry for over 20 years, toured the country, toured the world, and make a comfortable living."
"Yeah, no. That's pretty demeaning and I'm out."
- azorianmilk
Sixth Grade Gossip Vibes
"She kept writing to her friends on WhatsApp a play-by-play of the date instead of listening to me, so I stood up, paid my dinner, and left because I found it disrespectful as f**k."
- Dune_Asmr
An Accidental Affair
"I went to dinner with a girl who I'd been crushing on for quite some time. It seemed to be going well, and we ended up back at her place, watching a movie or something."
"Out of nowhere, her boyfriend (of whom I was not aware) came back from out of town and stopped in unexpectedly."
"He and I had a super awkward conversation for a few minutes, and then the two of them disappeared into another room for a minute or two."
"She came back and said something to the effect of, 'I don't have a place for you. I'm sorry.'"
"I just kind of got in my car and drove home, with one of the strangest feelings that I'd ever felt."
"At some point, a few minutes into the journey, I couldn't contain myself and busted out laughing."
- Richard_Thickens
We can absolutely understand why these would be causes for no second date. From awkward to straight-up creepy, these don't feel like scenarios that we'd willingly sign up for twice.