The All-Time Creepiest Facts About The Human Body
The human body is truly amazing. It's resilient, it can create antibodies to fight off infections, and it comes in all shapes and sizes.
There are some awesome facts about the human body, like that no two people have the same fingerprints.
However, there are also some creepy facts about the human body.
Redditors are well aware of this and are ready to share the creepiest facts they know about the human body.
---
It all started when Redditor MorBot07 asked:
"What creepy fact about the human body do you know?"
I Need To Go Take A Nap
"Too much lack of sleep can cause the brain to "eat itself", cutting connections and making things like alzheimer more probable in later life."
– 89_degree_angle
"nothing has been able to convince me to start sleeping more but i think this comment really did it for me.."
– r0saliaa
Can't Move
"If your spinal cord loses adequate blood supply for a short period of time, you can be temporarily paralyzed."
"The first sign that your spine is "waking up" again is that you regain a specific reflex, where if you squeeze that person's penis or clitoris, their anus contracts. If that happens, it's a good sign."
– AceAites
Just The Right Spot
"A single punch to the chest can stop your heart. A single punch to the gut can rupture your spleen and kill you. A single punch to the face or back of the head can kill you. (the back of the head being less sudden and more noticeable)..."
"Let it be known that, despite all the things we can endure, humans are insanely fragile in many ways you may not even have thought of."
– wolfyfancylads
The Other Side Of Me
"Some people's organs are on the wrong side of their body, like a mirror image… It's called Situs Inversus"
– smallCraftAdvisor
"This is true! I actually have this. Partial Situs Inversus. Dextrocardia. It doesn't harm me just means my heart in on the wrong side so the opposite lung is smaller. Can cause issues when I'm sick but nothing more."
– FlamingArrowheads
My Choice
"There are pregnancy cancers. You can have little baby cell metastases growing in your brain if you decide to have a baby and some of cell multiplier genes go wrong."
– zeratul196
"Add that to the list of why I need bodily autonomy. 😬"
– chubbycat96
Time For A Reboot
"A seizure, despite how terrifying they may be, are your brain's response to the brain equivalent of a runtime error. Something happened that shouldn't have, and your brain is restarting to get everything running smoothly again."
"Source: epileptic since 2003"
– authorStanCrane
Ick!
"When we die, it looks like your fingernails are still growing, but it's actually just the skin around your fingers shrinking."
– Comfortable-Pin-5769
A Body Is An Ecosystem
"Your body contains just as many foreign cells, i.e. gut bacteria, as your own body cells. These cells produce hundreds of neurochemicals that the brain uses to regulate basic physiological processes as well as mental processes such as learning, memory and mood. Some believe this is the "gut feeling" people sometimes get in certain situations."
– chaoschosen665
Genetics
"I'm currently pregnant with a girl. I'm currently holding the cells that could become my grandchild."
– dreamqueen9103
"Samesies. Every person in existence was once half inside their biological maternal grandmother."
– Magnaflorius
​Counterproductive
"I don't know if it qualifies as creepy.. I'm a nurse, and I've always found it interesting how the body attempts to compensate when sick which incidentally tends to lead to you becoming sicker because of how overworked your body is."
– Chowel98
Different Species, One Body
"An estimated 30 trillion cells in your body—less than a third—are human. The other 70-90% are bacterial and fungal. Ninety-nine percent of the unique genes in your body are bacterial."
– AwiiiLama
Uncomprehensible
"If you have a stroke (or other brain injury) that effects parts of the brain associated with speech, you will probably end up with some type of aphasia."
"For example, my "favorite" type of aphasia is Wernicke's Aphasia; patients can form whole words and even sentences, but they usually make no sense. I had a patient with Wernicke's Aphasia who would constantly say something close to "we have to rescue the dog(s) from the DMV!" It took me about 30 mins to figure out this person wanted something to drink."
– YayAdamYay
A Whole New Person
"I heard or read once that essentially every 7 years your body has completely regenerated. Of course it's a slow on going process but 7 years from now no cell that's currently in your body will still be there."
– randomradomski
No Changes
"Eyes are the only part of the body that don't grow. Same size when you die as when you were born."
– lookatmypackage
We Are Strong
"You could easily bite your own fingers or tongue off, but (unless you're seriously mentally ill) your brain prevents you from doing so."
– endorrawitch
They say knowledge is power, but I'm not sure I'm better off for knowing of this!
"Reddit user AMGBOI69420 asked: 'People who work for the super wealthy, what stuff have you seen?'"
When I was a cater waiter I saw it all.
People being flown in for entertainment.
All of the furniture in the building being replaced for one short evening.
Or buying out a building for an intimate dinner party.
It's crazy.
And I want enough money to do it too. Although I did see a ton of waste.
And I hate to waste.
Like who doesn't love a lavish wedding?
But a lavish wedding with a $500,000 price tag, and you have to be out by midnight?
That party better have had Madonna performing, live fire acts, and ice cream served with diamond spoons.
Redditor AMGBOI69420 wanted to hear about what it was like to work for the insanely rich, so they asked:
"People who work for the super-wealthy, what stuff have you seen?"
I've also had rich friends who didn't clean clothes.
They bought new every week.
You can't make this stuff up.
Musical Chairs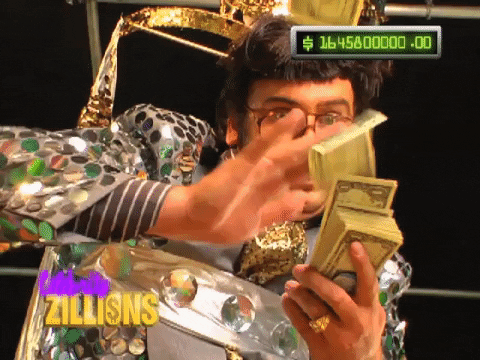 Make It Rain Money GIF by Tim and Eric
Giphy
"Pumped a bunch of money into the Malibu City counsel in order to change a few seats. This would allow him to have the local ordinance changed so his front doors could be taller than 20 feet."
losthours
A Personal Willow
"Worked as one of four full-time groundskeepers at a large estate. 46 acres of lawn to mow twice a week. 2 clay tennis courts, 3 pools, one for the main house, and one for each of the two guest houses. 100+ acre private lake with boat house. No clue how big the whole estate was including the woods. My personal favorite was the 3-mile personal race track."
"But what really blew my mind was that he hosted his niece's wedding one summer, and paid $350k to have this massive willow tree trucked in and planted by the lake for wedding photos. Only to pay another $50k to have it removed and the landscaping returned to its original state after the wedding because he did not like the look of it."
Rarnah
Different Shades
"I used to work at a jeweler that sold Argyles amongst other precious things. We had one big money customer who never wore anything more than Hawaiian shirts and shorts (think on-holiday Adam Sandler) who would come in and tell us 'I'm feeling like a (color) diamond today.' And we'd show him the collection we had at the time of those colors."
"He had dozens just sitting in our vault. Loved collecting them but he never took one home. Sometimes he'd book a visit and we'd get them out of the vault for him to look at over a glass of whatever drink he felt like. The cheapest I saw him buy in my time there was $130k."
princess_bubble
I Don't Understand
"I often do work for the wives of wealthy professionals. The thing that has always stood out to me is that if I tell them that something they want isn't doable, they respond with literal confusion. It isn't anger. It's confusing. They are so unaccustomed to not being given exactly what they want that it's as if they don't understand what is happening when they are told they can't have something."
ShakyTheBear
Take This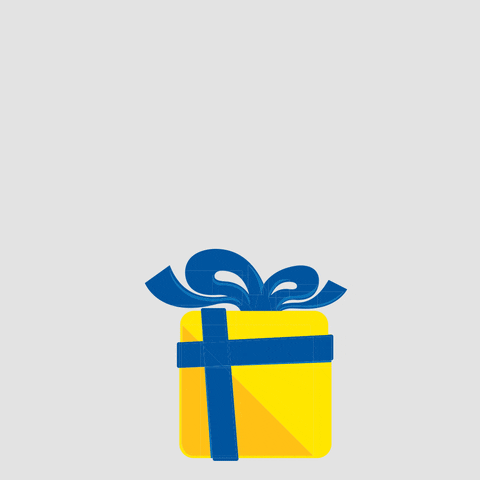 Cash Gifts GIF by Digi
Giphy
"Not the craziest thing but wild to me."
"I was working for a kind of well-off family during a summer. I went inside to get a drink and the mom was cleaning the kitchen putting things away and such. She picks up a Macbook and says to me 'Hey, do you want this? No one uses it.' Got a brand new Macbook for college."
kingJoffi
I held onto my last Macbook in hopes that someone would just give me a new one.
Like on TV.
It didn't happen.
Let's Party!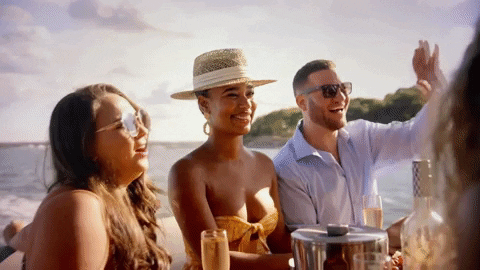 Real Estate Thanks GIF by The Masters Division at Nest Seekers International
Giphy
"I set up a party for a family out in the Hamptons that bought the house next door just to level it and set up a giant temporary party tent on the plot. Wild sh*t."
BinxieSly
Take it All...
"My brother-in-law builds custom homes in the redneck Riviera belt of Florida. One day, he called me to come over to this $15m beach house he was doing a complete remodel of. He was the original builder. He asked me to bring my truck and trailer. I show up, and he walks me through all four floors. He then says, 'The owners have removed all the stuff they want to keep. She has told me to dispose of everything as I see fit. Get what you want.'"
"Furniture, appliances, outdoor furniture, rugs, lamps, artwork, you name it. I don't know the value of everything I took home with me that day, but it was the highest-end stuff I've ever seen. FOUR floors of it, and I only got one trailer load because I simply couldn't fit anything else in my house. I likely had over $20k worth of furniture and appliances on that trailer."
Blackhawk-388
Money well spent
"Had a client come into our 3D printing office. His attention was immediately caught by a large industrial 3d printer in our showroom. Pulled out a credit card and bought a $250k machine on the spot. The best part was when we installed the machine at his facility. The first thing he wanted to print was a meter-tall penis. A few weeks after the install we got a photo of him standing next to the meter penis. Money well spent."
robertcboe
Not a Bad Dude
"An old boss did extremely well and sold off the lion's share of his ownership but wanted to stay involved in the company anyway, so he'd drive his absurd supercar to the office and just hang out. One day he came into the office and it was set up in such a way that the executive offices were in a little 2x2 office glass pod in the middle (with curtains for privacy if needed) and our rows were arrayed around them."
"I'll say this though, he wasn't a bad dude. We may not have seen eye to eye on politics but if you worked for the company he knew your name and would hang around and chat. Super generous around the holidays with time off and the big holiday party/door prizes/stuff of that nature. The company went way downhill when he finally let go of the reigns completely."
GWindborn
Money well spent...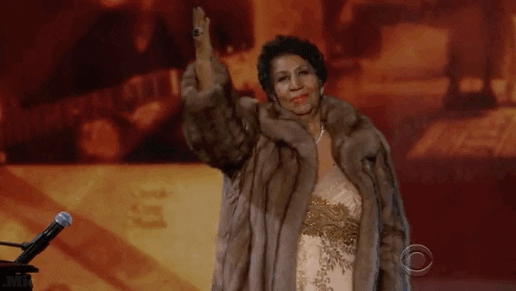 kennedy center honors mic GIF
Giphy
"I moved the guy that created eBay. He had Aretha Franklin's grand piano (played it) and Elvis Presley's coat (didn't wear it)."
Interesting-Step-654
I want Aretha's piano and Elvis' coat.
I would wear the coat while playing the piano.
People say the craziest things.
Sometimes I stand in silence, my jaw on the floor, after I hear a person speak.
I hate to call anyone dumb, but let's get real.
Redditor JasperMidnight wanted to hear all the things we've heard that left us in shock, so they asked:
"What is the stupidest thing you've heard someone say that they were 100% serious about?"
Sometimes I want to faint when I hear people speak.
Leo Lives! Then Dies!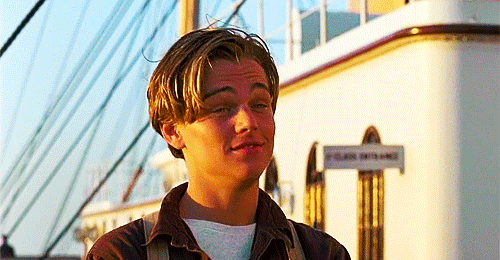 Leonardo Dicaprio Ok GIF
Giphy
"English teacher here. Once, while showing my class the Leonardo DiCaprio version of 'Romeo and Juliet,' I had a student staring at the screen in utter confusion for half the movie before she said, 'How can he be in this movie? He died on the Titanic.'"
BlakeMP
Turn Around
"At one of my first jobs as a graphic designer, a client called me into his office and pulled up a photo he took. He then asked me if I could turn it around. No, not rotate it, but turn the viewpoint around. He wanted to see what was behind the camera when he originally took the photo. God, I have so many stories from that job."
HerNameIsRain
Change Direction
"A guy I work with said that a football referee runs over the distance of a marathon during a game. I pointed out that a football game was only 90 minutes long and that the marathon record was just over two hours so that would be impossible. He said it was possible, because a football referee 'changes direction a lot during a game, and it all adds up.'"
tommyhashbrown
Time Zones
"Someone I know argued with me that I do not live anywhere near Canada. He got pretty nasty about it too."
"When I showed him proof he said 'Well I only know Texas.'"
"I live right outside of Detroit, Michigan. Closer to Canada than I am to any other state."
"I have also had a few people argue with me that I do not live in the Eastern time zone. I guess they know better than someone who actually lives here."
msspider66
BRO!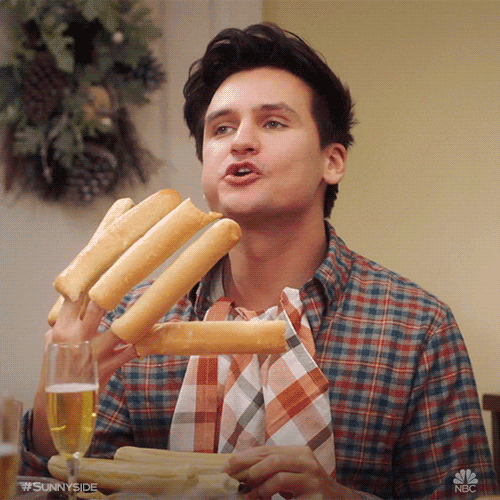 Nbc GIF by Sunnyside
Giphy
"'Yeah bro, it says carbonated because they removed the carbs' while standing in line at a drugstore. Best eavesdrop of my life."
sigmaswan35
Carbs aren't the issue we make them out to be.
They are our friends.
Back then...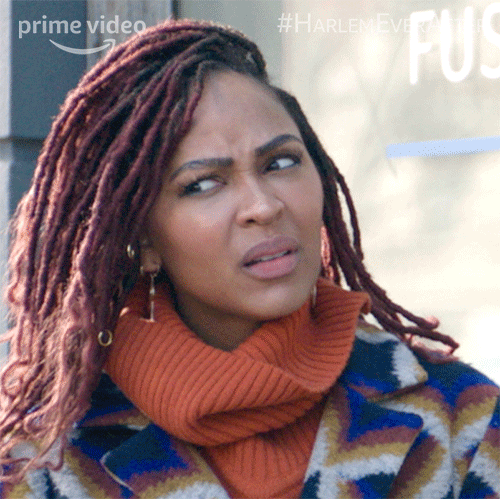 No Way Wtf GIF by Harlem
Giphy
"I was on a date at an art museum. The painting tag said who it was made by the title and made Circe 1600 and she said 'Do you think the earth was even around back then? You just never really know.'"
hi_im_watson
Every Thanksgiving
"I was stationed in Germany in the late 80's-90's. Every Thanksgiving multiple dudes would be perplexed as to why the Germans didn't celebrate. A dude once told me he was excited to celebrate the 4th with the Germans and asked if they did fireworks. I love you my brothers, but some of you are dumb."
420stoner332
"When I was in Germany on a rotation they actually put on an incredible fireworks display for us. So did the Afghans (who used flares from their lil lookout thingies around the fob) when I was deployed. I was astonished and then extremely touched in both scenarios."
LavishnessFew7882
Really Real.
"When I was a kid (and on and off when I was older, until after it was decommissioned) my dad worked at a nuclear power plant. I was mentioning this to a college-aged coworker at one point (I think I was telling a story about taking your daughter to work day or something) and the coworker stops me. 'Wait, those are really real?'"
'I stopped talking, at a loss for words. I then had her repeat what she wanted to know. 'Nuclear power plants are actually real things? I thought they were made up for like The Simpsons.'"
​bestem
Thanks, Mr. Murphy
"In college, my teaching assistant in my dinosaur class insisted that roadrunners weren't real and laughed at me for suggesting it as an answer for a bird that runs fast. But the real dummy was me because I've seen one in real life and I still said oh ok."
natsugrayerza
"In grade 6 my class read a poem about ptarmigans where every word starting with 't' was changed to 'pt'. The teacher said that ptarmigans were made-up animals. I countered that they were a type of arctic bird, so he sent me to the school library to find evidence."
"I came back with an encyclopedia and turned to the entry for Ptarmigan and he read it out to the class and told everyone that teachers don't know everything and they should never be afraid to speak up. One of the best teachers I ever had - thanks, Mr. Murphy!"
TheMightyGoatMan
Multiplies...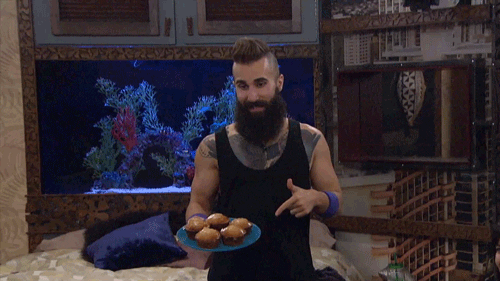 paul muffins GIF by Big Brother
Giphy
"'Blueberry muffins you buy premade don't have any blueberries in them. Blueberries cost too much. They dye bleeds blue because they have the same texture and use them.' He has 'explained' it to multiple people multiple times."
By0z
BAD
"Maybe too obscure but anyway I was the radiation safety office for our lab group many years ago and was telling one of our more truly brilliant (not being sarcastic) PhDs that his badge came up hot, meaning his technique was BAD and he was going to have to be retrained and he said, 'It doesn't affect me, I'm done having my children.' Like being careless with radioactive isotopes can only affect your gonads and not, IDK, give you f**king cancer."
feliciates
Some people really need to think harder before they speak.
This piece is proof.
Do you have any stories to add? let us know in the comment below.
A person who loudly mouths their opinion about a certain topic with so much confidence isn't always right.
They're usually lacking self-awareness.
Or they're just being obnoxious.
We know who these people are. They are the ones who think they can get their point across effectively simply by raising their voice because that'll register.
Umm, no.

Curious to hear about the humbling behavior, Redditor Generalmogar asked:

"'The loudest voice in the room is usually the dumbest' what an example of this you have seen?"
When wanting to be heard backfires.
Stranger In A Strange Land
"When someone thinks that shouting in English at a person who does not speak English will help them understand more. 🤦🏼♀️"
– Charlotte-Milf
Family Talk
"IMMEDIATELY thought of my partner's uncle when I read the post title. He speaks at 110% volume all the time and needs a diaper wrapped around his chin to catch all the sh*t he dribbles out."
– canisaureaux
Not The Brightest
"He who laughs last laughs best. But he may get a reputation for being a little slow on the uptake."

– jackneefus
"He who laughs last, obviously didn't get the joke."
– Excellent_Recipe240

People can be so unpleasant.
The Worst Kind Of Customer
"Anyone who has ever worked retail or a customer facing position will understand this. You as an employee have next to no power over anything apart from a bit of product knowledge to learning the basics of returns/exchanges. Any person who has worked in one of these positions can almost always count on at least once a week being faced with a colossal, screaming idiot who will fight tooth and nail over the most idiotic minutia when they are dead wrong. I don't know if it stems from a need to be correct (narcissism) or from just plain stupidity that they can never concede in a fight, but it is at least a weekly occurrence in retail."
"My most recent example was when my partner and I were in Muji, an Asian-themed home goods and clothing store. The ambience of these stores are super chill, with diffusers going, soft music, and so on. As we were coming in a woman was losing her mind on the cashier because a pair of socks scanned up at let's call it $10 when they should have been $8. Numbers are made up because this was a month or so ago. She is arguing impressively that these socks scanned up wrong and they should be free."
The cashier has the 'wut' look on her face and is calmly explaining, that no, she can get a refund for the difference. This lady was not having it, seemingly pulling what she believed was the ultimate trump card, she shouted 'well other stores have policies where they give you the wrong scanned item for free!'. The cashier again, without a breaking a sweat said 'well, that isn't our policy. I can either refund you the difference, refund you the whole thing, or you keep it as it is.' This loop went on for much longer than it had to before the angry customer relented, visibly disturbed that this made-up policy did not exist at Muji.I will add that she was talking/yelling so that the entire store could hear, of course, instead of calmy discussing the issue and taking the solution like a normal adult."
– MADEUPDINOSAURFACTS
​Unsatisfied Constituent
"You know the weirdos that show up at town hall meetings? Those voices."
– Leeser
"There's a sign at Ramsett Park that says, 'Do not drink the sprinkler water,' so I made sun tea with it and now I have an infection."
– I_might_be_weasel
Losing arguments is not an option.
Default Noise Level
"My ex-husband. We couldn't discuss anything."
"His answer to every problem was just to scream over me until he got his way."
– Bebe_Bleau
Loudest Side Of The Family
"On my father's side of the family, it's somehow common practice that the one who speaks loudest has the right to speak. Was much worse with my aunt, now that her and my dad aren't talking anymore it's less people. But i still don't always get to chip in on conversations with everyone, i can talk loudly but not as loud as my dad or my grandpa. When my aunt and her husband were there, i had even less of a chance to speak. Plus It's incredibly tiring and just annoyingly loud when everyone tries to be louder than the others and talks over each other... Now i catch myself not saying anything even when I could because I'm so used to just not speaking when everyone is there."
– mycrazyblackcat

The Internet Can Be A Loud Place
"Finding out everyone on the internet is suddenly an expert in the operation, design, and recovery of deep submergence vehicles has certainly been an eye-opener."
– ExpectedBehaviour

I was driving a vanpool late at night after work and after dropping my co-workers off, I pulled into a gas station to avoid doing filling up the tank the next morning.
I just went straight to the available pump, but apparently, there was another vehicle waiting for the pump I pulled up next to.
The driver exited from her vehicle, totally irate, and started yelling at me but very slowly and over-enunciating the words, "This was supposed to be mine. I was here first!" I'm Japanese American, but I guess I looked like a foreigner to her.
First of all, I had no idea I cut in front of her at a not-so-busy gas station at 1:30 a.m., and I was too exhausted for a confrontation.

So I played the part and spoke back to her in fluent Japanese, mouthing off about what I had for lunch or something because it didn't matter.
She stormed off and muttered an ethnic slur.
In retrospect, I don't know why I didn't explain to her that I wasn't aware she was waiting for the pump. I just wanted to get home.

Thanks and goodnight.

Be it an old familiar, or a new establishment that has been the talk of the town, restaurant diners are always faced with a challenge once they are handed a menu.
Do they stick with what they know, and order the burger and fries or spaghetti and meatballs, which are both difficult to screw up?
Or do they get a little adventurous, and try the restaurant's specialité, even if it's something they've never tried before in their lives?
Generally speaking, it tends to be on a case-by-case basis based on the restaurant they are dining in.
Of course, some people have such an aversion to certain ingredients or dishes, that no matter the location, they will never order it.
Redditor DGex was eager to hear the things people absolutely refused to order in any restaurant, leading them to ask:
"Reddit. What will you never order at a restaurant?"
Not What, But When...
"I'll never order 10 minutes before closing."- bearstrugglethunder
Speaking From Experience
"Ice in my drink."
"After decades in the industry, I've only ever seen one change the ice machine filters and clean the bin regularly."-Anna_Namoose
"I have almost twenty years of experience managing bars and restaurants."
"What do you think I won't get? "
"Stylish or not?"
"Ice."
"In everything."

"I can assure you that I have saw far more appalling ice machines in back of houses than immaculate ones."- Tricky_Routine138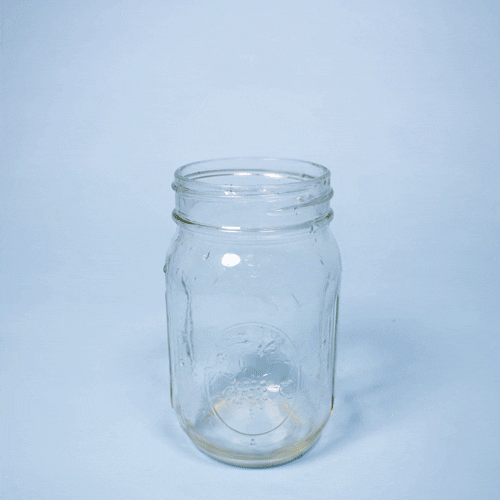 ice waiting GIF by tarninabarn
Giphy
Stay Consistent
"Anything outside of what their core business is."
"Not ordering fish at a steakhouse, a burger at a Mexican restaurant etc."- KinkyPTDoc
Why Pay For What You Can Make Yourself?
"Quesadilla."
"I'm not paying for tortillas and cheese."
"I always have that sh*t at home."- DGex
"Pasta."
"I can make it at home, I'm a decent cook and can make most pasta dishes at home."
'I eat out to have foods I can't make."
'I'm usually disappointed when I do order it."- bensmom2020
"Tuna fish sandwich."- Limp-Persimmon-5729
"A grilled cheese sandwich."
"There's just no way a restaurant can elevate it to make it worth the cost."- manderifffic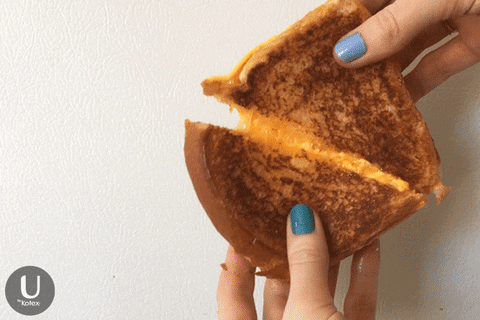 Hungry Grilled Cheese GIF by U by Kotex Brand
Giphy
Casear, Cobb, Waldorf...NOPE!
"Salad."
"It's so cheap to buy the ingredients and most restaurant salad comes from a bag."
"It's just dumb in 85% of the cases."- humancalculus
"$17+ salad."- Monowakari
Split It, Maybe?
"Oh, I've got a good one."
"Do not order the lasagna if you visit Brio Tucsan Grille."
"It's not awful, fantastic, or extraordinary; it's just normal."
"But why, you say, would you advise against eating a typical meal?"

"Considering that it contained 5200 calories. calories for two days."
"When I removed empty dishes from the table in front of guests, I would shudder."- KeyPersimmon445
If You Can't See The Sea, Maybe Avoid Seafood...
"In a location not known for its seafood, lobster."
"Where are they going to get lobster, anyway?"- WillingnessInner9666
"Rocky Mountain Oysters."- Rollin_Soul_O
Eight Is A Few Too Many Legs...

"Anything cephalopod."- FarewellMyQueen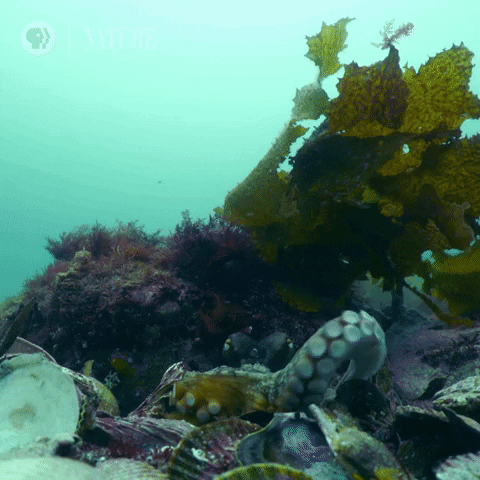 Pbs Nature Sea GIF by Nature on PBS
Giphy
Unless They Pick The Leaves Themselves...
"Tea."
'Compared to how much it costs to make at home, it's stupidly overpriced at restaurants."- Pure_Block_5309
There's nothing wrong with being a picky eater.
That being said, it's always worth trying something new before deciding you don't like it.
Even if no one should blame you for refusing to order sushi at a pizza counter.