When a young couple in Bijie, Guizhou, China tried for four years to conceive a child and had no success, they had no choice but to consult a professional.
Guizhou is a mountainous province in southwest China. It's known for its (apparently very) traditional rural villages.
---
According to UK paper Metro, the 26-year-old husband and 24-year-old wife met with an obstetrician. They were in for the shock of their lives.
The perplexed couple told Doctor Liu Hongmei they were having sex regularly. The wife worried she might be infertile.
The wife then explained she suffered "unusual pain" during intercourse, but she soldiered on, sacrificing her discomfort for the ultimate goal of becoming a mother.
Based on the wife's description of her symptoms, the doctor believed her patient might have been suffering from a gynecological disease.
However, testing results revealed the woman was still a virgin.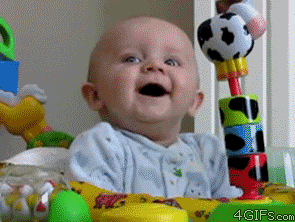 Say what?
The doctor probed deeper into the peculiar case. After examining the woman's anus Doctor Liu discovered she could easily slip three fingers inside the woman.

The young couple had been having anal intercourse for four years trying to conceive a child.
Four years.
@KarenHugersHair @MailOnline Nooooo!!!! Omg I'm screaming 😂

— Kelley R. (@Kelley R.)1535131453.0
@81E_D @MetroUK Why do some ppl always do things front to back 😜😜

— Dee boyle (@Dee boyle)1535142436.0
@MailOnline Don't think they went to sex education 😬

— geordieclaire (@geordieclaire)1535126795.0
People were genuinely shocked at their lack of sex education.
There were also those who expressed concerns about the couple's potential as parents.
@MailOnline But seriously, they REALLY shouldn't be having kids anyway! The doctor should've given them some form of contraception instead.

— MyFavColorIsCoral (@MyFavColorIsCoral)1535133121.0
@MailOnline And they're trying to produce life 😫.

— HΞCTOR DÈ LA FUÈNTÈ ® 🇳🇬 (@HΞCTOR DÈ LA FUÈNTÈ ® 🇳🇬)1535124003.0
@81E_D @brianmoore666 @MetroUK Probably shouldn't be allowed to conceive if they don't know the difference tbh!!!!

— leigh crew (@leigh crew)1535141628.0
@MailOnline Its not just shaking hands.

— Dave Kent (@Dave Kent)1535131306.0
There were a few who were skeptical of the husband's motives and claiming ignorance about how to conceive.
@missprofanity How's he got away with that "mistake" for 4 years?!?

— Wiggy (@Wiggy)1535128162.0
@missprofanity The husband wasn't letting on. 😂

— Bev Bloggs (@Bev Bloggs)1535129838.0
@EWDolan There's no way she thought that. Him, on the other hand...

— Papa Cat 🦁-🖕45 (@Papa Cat 🦁-🖕45)1535119749.0
The couple was given a brochure on the basics of heterosexual sex.
Finally, after years of being in the dark about how to conceive a child, the woman became pregnant a few months later.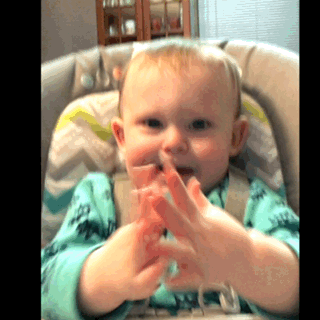 When the now retired doctor heard the good news, she said:

"Four years of marriage and neither the husband nor wife knew how to get pregnant. Couples so lacking in general knowledge are very rare."
"But it is not uncommon for people to lack or have misconceptions regarding sexual knowledge."
The happy couple thanked Doctor Liu Hongmei with a gift of 100 eggs and a live hen as a token of their gratitude.
Although many saw the humor in their story, their lack of knowledge shows the importance of proper sex education for all people.

@EWDolan At least there is some lighter news to lift people's spirits. There is a lesson to students here though. D… https://t.co/jK2Zf4A2NJ

— Bosstonme (@Bosstonme)1535119379.0
H/T - Twitter, GettyImages, IFLscience, Metro