People Share The Stupidest Things They Did To Try And Look Cooler As Kids
Why did we try so hard when we were younger?
It was all such a short part of our lives, but we worked so hard to make sure we felt older, looked cooler, and did things "right." Being kids shouldn't have been about that, but we were all in such a hurry to fit in and grow up.
---
u/MinimumPlastic asked:
What stupid things did you do when you were younger to try to look cooler?
Here were some of the answers.
The Greaser Complex
Giphy
My cousin would squint his eyes all the time because he wanted to look like Danny from Grease but he ended up being taken to the eye doctor because his parents though he had a problem.
I wore two pair of knee high socks, because the Fonze did it. This was July. I complained about the heat. My dad was wondering if I was sick... then he was wondering what was wrong with me. Hooray cool kids!
I Got Hurt!
When I was in elementary school, I thought wearing a bandaid on my knee made me look cool. Having a cut or scrape wasn't necessary.
I... I may or may not have done the same thing. But not on my knee. Nor even just one. One time in third grade, I walked out the door with my entire left arm and hand COVERED in band-aids. My adoptive mom grabbed my collar and yoinked me back in the house like a cartoon and angrily took them all off; I was screaming about how she was gonna keep me from being cool the entire time, of course.
The Grapefruit Tragedy
This is probably the most embarrassing thing I've ever done.
I was in 5th grade and home alone for a couple of hours. We had a bowl of grapefruits on the counter for my mother's most recent fad diet. I was picking them up, trying to juggle, just messing around bored. I suddenly had an idea.
I got one of my mother's bras out of the dirty clothes hamper, put it on over my skinny chest, and- you guessed it- plopped a pair of grapefruits into the cups. Put my top back on and, oh wow, I look FABULOUS. I walk around, look in the mirror, dance a little hoochie-coochie dance in the living room.
Pretty soon I'm convinced that I look completely natural and super teenaged. I go out on the porch to watch my reflection strut back and forth in the front window. God, I am killing this boob thing. My bike is right there, parked by the mailbox.
I'm riding my Huffy banana seat bike around the block, enjoying the wind in my boobs, when my parents come along in our car. They wave, I wave. They pull over. A grapefruit drops to the pavement and rolls slowly under the car. I die of shame but somehow remain fixed in place for all eternity.
My mother puts her face into her open purse and begins to shake while making muffled snorting noises. My dad coolly leans across to the passenger window and, eyes a-twinkle, says, "Going for a little ride, are you? Nice day for it. We'll see you back home, then." They drive off.
I die a few more times, then slowly navigate towards home with my one remaining grapefruit sagging listlessly in defeat.
OOF
In elementary school, I thought it was so cool to lose your voice due to sickness. Some days, I'd come into class and pretend I couldn't speak. I'd even put my hand up to answer questions, but I'd answer with what I thought sign language was.
They Were Not Impressed
I ate rocks at the bus stop in order to impress a girl. Didn't chew, just picked up a handful of thick gravel and shoved it in my mouth and swallowed while making eye contact. I thought girls liked guys that did dangerous things, so this made sense in my child brain. It backfired (of course) and she never spoke to me again. I don't remember sh*tting those rocks out, so they may still be in there, for all I know.
Double O Nothin'
I told my best friend that I have another persona from another dimension. The other dimension me is a secret agent. And I told her that she will be meeting other dimension me the next day.
Then the next day I started wearing shades and basically anything that can be associated with secret agents. I would randomly use "gadgets" to perform simple tasks and parkour going to rooms and school grounds.
Not A Smart Plan
When I was in the 4th grade, I somehow got the notion that guys with scars were cool. Needless to say, to heighten my attractiveness I started running the back of my hand along the brick wall leading up to my class. After only a couple of times there was visible damage on my hand.
To be fair, I did gain the attention of some pretty neat people! Like the therapist and school counselor!
Bla Harmy Patar? Clarch!
When my best friends and I were about 10 we thought it was super cool to speak another language aside from English in front of other people, so basically like pretend we were foreigners. Problem was we knew no other language aside from English. Nevertheless, we went to McDonalds and sat there in public talking to each other in very loud gibberish (basically like the Sims) trying to get people to look at us and think we were cool.
The Cringe Factor
I was a "not like other girls" girl. I acted like I was sooo different for liking hard rock music, anime and video games even though there were plenty of other girls who were into it too. I could have been making friends with people with similar interests but instead I patted myself on the back for having mostly male friends. I stumbled upon the not like other girls subreddit and I cringed so hard because I used to be one of them.
The Ghost Of You
Giphy
I thought I was mysterious by writing notes to my crush and dropping them under his desk in like 5th grade. Two problems A) He sat right next to me so he saw my hand writing constantly B) He didn't like me at all and straight up told me one day to stop leaving the notes. I am pretty sure I died that day and have been haunting my body since.
Let's face it: some people just need to be taught a lesson. They step over the line by insulting us, attacking us, or otherwise trying to ruin our lives, and all we can do in response is give them a taste of their own medicine. In fact, sometimes we just completely one-up them. These Redditors got brutal revenges on people who deserved it, and it was so, so satisfying.
We can't learn everything in school, and maybe that's a good thing—because these bizarre historical facts are too weird for a textbook. Like Abraham Lincoln's other assassination, Thomas Edison's little-known dark side, or Mozart's obsession with butts...and that's just naming a few. Strap in for this VERY strange ride.
Some friendships aren't meant to last forever.
That's a hard truth to swallow.
It's easy when you're younger to hold onto everybody and promise forever.
But then LIFE happens, hard and fast.
And then distance grows.
And maybe you realize that those friendships were never what you thought they were.
But often times, the healthiest thing we can do is let them go.
Just follow the signs to the bitter end.
Redditor fusillihair wanted to hear about the times people finally let go of a dying friendship, or six. So they asked:
"What was the final straw that made you end a friendship?"
I'm bad at accepting last straws.
So much so that I end up drawing the short straw.
In Yo Face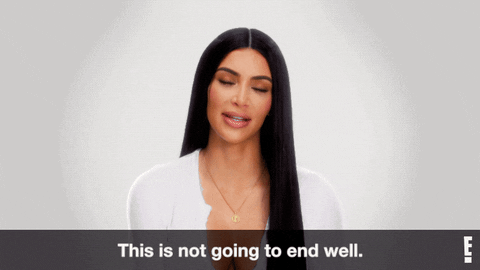 kim kardashian GIF by KUWTK
Giphy
"When he had everything going well for him in life and bought cool sh*t while I was living poorly, he'd rub it in my face. When I started being successful and finally made something for myself, he couldn't stand it."
RedSystemDroid
Saul Goodman
"When they 'Forgot' to meet up with you for the third time even though you planned those meet-ups days in advance."
Careful-Coconut-1366
"Same here had a friend that I loved like my little sister, considered her my protege in bartending, and got her job in a high-end restaurant as a bartender by doing a Saul Goodman pretending to be another bar owner. Now, Super Bowl is a very important event since they can meet my friends plus everyone has a good time in the sports and entertainment area."
"I invited her a month in advance, reminding her 3 days behind, and told her when the game kicked off, and she didn't show up, aww shucks maybe she got stuck on something, nope she just ghosted me and never offered an apology or explanation, and a month back from now, I sent a meme just to get a response and chat and ''Get my moment',' but ghosted me, since then I cut her off which is sad since I really liked her."
Comando396
6 Months Later
"Dude bought a new house a block from my job and I was over there after work every single day to help him paint or move stuff. Once he moved in I didn't hear from him for 6 months. When we did talk he claimed to not know the location of my work otherwise he'd visit. But before this, there were years of making plans knowing he wouldn't make it or already have other engagements."
GlassHeart09
Left Out
"Seeing my old friend group constantly post photos to social media of them out doing things and having fun while I'm sitting at home. I brushed it off at first. But after I made it clear when I was off a few times and still got no invites I just stopped contacting them."
Background_Income710
"Had a similar experience. Realized it was either me inviting everyone to go somewhere or them hanging out without me. I was depressed, for unrelated reasons, and nobody reached out (I wrote in a group chat that I feel really bad, borderline suicidal). Later found out they have a separate chat, without me. And we're all in our 30s, not in high school, so I was so perplexed by this behavior"
.aoi4eg
Follow Her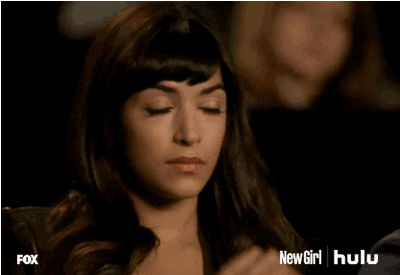 New Girl Facepalm GIF by HULU
Giphy
"She gave me crap for wanting to go back to school to complete my degree. She was lonely and she wanted me to move to her small town and rent the other half of the duplex she and her husband owned."
S**tForDownVotes
Never trust someone who doesn't want you to be better yourself.
Talk about a last straw!
Try Again
danger bully GIF by nog
Giphy
"I was getting cyber bullied by someone in our friend group, removed him from the GC, and they kept telling me I should be friends with him again because he probably 'learned his lesson.' Each time they added him back, it was worse. I cut all ties."
ZobiBakugou
All about... THEM!
"Him saying 'What have you done for me?' in an unprompted call-out. He was holding food I bought him, with a bag with drawings I made for him. The friendship was completely one-sided. Watch out for all-take-no-give people, guys."
Fake-And-Gay-Bot
"Had a 'best friend' like that. She always expected everyone to cover for her whenever we go out to eat and would always whine about being 'broke.' This one time I had a peak of her looking at her bank account and she had more than enough money to cover for herself. She just didn't wanna spend any of her money."
minombrevanillamamba
On Snapchat
"I was friends with this girl in college. One semester, my friend group, decide to be in a group for a semester-long assignment. There were multiple parts to the assignment, one was going on a class trip, each person taking a section of a paper, and then the last was a display of some sort."
"On the day we were compiling the display for class, this girl says she had a doctor's appointment but she would hurry back. That would be fine because everyone didn't get out of classes to meet up until a certain time. She didn't show up because she went out on a date and then got her car washed. Which she posted on Snapchat."
"She showed up 20 minutes before the class started and our other friend who had been helping us, WHO DIDN'T EVEN TAKE THE CLASS, had to give her the what-for because we were all so furious. It was after that that I looked back and realized it wasn't the first project she jeopardized, and she did some other shady sh*t like putting another friend in a dangerous situation. After that, I cut her out of my life completely."
smith_716
The Final Final...
"They were an 'I can do to you, but you can't do to me' person. They could talk about you all they wanted, but as soon as someone said something about them, they would blow up. The final final straw was they tried to break two friends up so they made a group chat to try and get other friends on their side. We told the two friends about it, and the two friends confronted the one friend. The one friend tried to pass the blame on someone else but, the two friends knew the truth. We all eventually phased them out."
CrownD3m0n
Then Dinner?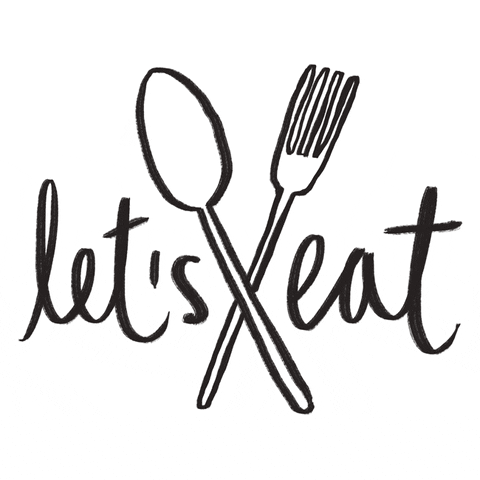 Black And White Illustration GIF by Denyse®
Giphy
"When I reach out to get together for lunch to catch up, and they say they'll check their calendar and get back to me. And then they don't get back to me."
REDDIT
I've gotten exhausted of the "I'll get back to you" crowd.
Three times and your OUT!
Whether it's in a traditional therapy session or not, we all need advice from time to time.
But sometimes during therapy, some truly profound statements may be made that the client will never forget.
Redditor lilmizzvalz asked:
"What is a profound statement your therapist has told you?"
Searching for Reason
"'You're trying to rationalize something said by an irrational person. You won't make sense from nonsense.'"
- A_Random_Lady
Intentions vs. Actions
"We judge ourselves by our intentions, but we judge others by their actions."
- codewarrior128
Unfair Compromise
"If someone can't or won't meet you halfway, that doesn't mean you go further. One-hundred percent of the time, that will lead to resentment."
- rainynotes
Negative Self-Talk
"Not profound necessarily, but she noticed I was very hard on myself and asked me if I would talk to others the way I talk to myself."
- suspicious_lobster6
"I was out with my little one, and I did something silly, so instinctively, I called myself an id**t."
"My daughter said, 'Daddy, you're very mean to yourself,' and now I think about that a lot."
- craptainbland
Simply Surviving
"She pointed out that a lot of the things I do or don't do that I hate about myself are coping and survival mechanisms."
"They were important to surviving a s**tty upbringing, and now that I'm safe, they aren't needed. Unlearning these traits/habits are hard. It's not my fault, and I need to allow myself to recognize that."
- kmk89
"My therapist hit me with something when we were in that same vein. He said, 'You're basing your way of living off the part of your life where you had no agency. You have that agency now.'"
- zharkus
An Overprotective Friend
"'Your anxiety is not evil or an enemy. It's like an overprotective friend trying to keep you safe because it saw you hurt once. Don't fight it; just prove it wrong.'"
- Laura5013
Be Proactive, Not Reactive
"'You don't have to wait for something terrible to happen before you change your behavior.'"
- Olda**rollerskater
Constantly Growing and Changing
"'People are not finished products.'"
"It's really helped soften my outlook and attitude toward others and myself."
- yekirati
Level of Danger
"'Is this harming you or is this just uncomfortable?'"
"Not every difficult situation is harming us; sometimes it's just a stretch, and those are uncomfortable. If it's uncomfortable, it's likely teaching you something and would be worth working through."
"I'm high-strung with anxiety, so this helped me calm down and look at difficult situations more objectively."
- CuriousTsukihime
Incompatibility Is Okay
"I never ever realized this before and it's gonna make me seem like an id**t, but it was profound to me to hear, 'You aren't compatible with everyone.'"
"I used to think that I could make a relationship work with anyone as long as the effort was there, but she opened my eyes to realizing that what makes someone special is when you both are compatible with each other because that's actually a very rare thing to find."
- neoIithic
Breaking Generational Cycles
"Your ability to cut people off and self-isolate is a trauma response to never having anyone to depend on when you were young."
"I now understand why my parents were the way they were, and I no longer ascribe to them blame for my current mental state, and I am in the process of taking personal responsibility for my actions and not passing on generational trauma."
- Odd-Grapefruit4215
A Reality Check
"When I came back from Iraq, I was not in a good place. I was dealing with some serious PTSD, and started to withdraw from the world."
"Finally, I saw the VA was offering free mental health therapy for returning vets, so I gave them a call."
"The therapist came out to my place and we talked for a bit, and then he said something that made me think for the first time there was light at the end of the tunnel: 'You know, you're not half as crazy as you think you are.'"
"That one sentence helped me find my way back. I'll never forget that."
- Hewholooksskyward
Nice, But Optional
"Forgiveness of another person is not a necessity to move on, despite what people say."
"But you DO need to forgive YOURSELF for not being able to forgive the person who wronged you, otherwise, you'll hold onto anger forever."
"Once you let go of THEM, forgiveness aside, your life is that much better."
- OkeyDokeyArtichokey1
Because 'Family'
"They pointed out to me, 'Many intrafamily problems boil down to bad manners.'"
- OpalWildwood
"I realized that my family is very good at maintaining appropriate social boundaries with other people but within the family interactions, they totally disappear. And we're supposed to put up with it, because FAMILY."
"Like, why do you treat your family s**ttier than strangers? How do we deserve less respect?"
- StickFigureSoul
Perpetual Worry
"Worrying about something makes you experience it twice!"
- jslay588
"My dad actually said this quote to me and it really resonated with me: 'Worrying does not relieve us of tomorrow's troubles; it only robs us of today's joy.'"
- Life-Gazelle3499
"I like to tell myself, 'It looks like you're writing a fanfiction again,' whenever I start imagining how something that could go bad might go and it starts to feel too real."
"It makes sense because what is fanfiction? It's a made-up story that isn't 'canon,' written by a fan imagining what they THINK will happen. That's basically what every bad 'what if' you imagine in your head is."
"Or you can say that that scenario you just imagined is something YOU made up, which makes it fiction. It's no more real than (name of the last fictional movie or show you watched). That helps me a lot, too."
- StreetIndependence62
It makes perfect sense that this is the advice that Redditors have held onto over the years.
All we can say, really, is we wish we could have all heard these and internalized them when we were young.