People Confess Which Terrible Things They Did As Kid That They Still Regret As An Adult
What was I thinking?
Was I even thinking?
Our pasts are haunted with regret.
When we're kids, we're still learning how to be humans.

So many of our actions are wrong or ill-conceived.
And we never know how the consequences of our choices will unfold.
But once we do know, we have to cope.
We've wronged people. Bullied. Stole.
Redditor21078wanted to hear from all the grown ups about what part of the past still haunts them. They asked:
"What's a terrible thing you did as a child that you really feel bad about as an adult?"
---
Let's see what some people had to say.
Extreme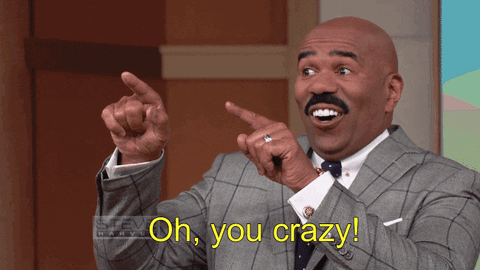 GIF by Steve Harvey TV
Giphy
"Hitting a neighbor kid with a baseball bat in the head for calling my mom fat. I was 5."
subwaysurfer1116
Unpopular
"I was friends with unpopular kids growing up. To protect my own image, I didn't defend against their bullying when I was around. They never ever seemed to mind, but my cowardice haunts me to this day."
Nintendope760
"As someone who was bullied pretty mercilessly during my school years, I can tell you they knew exactly why you didn't defend them. They wouldn't have done any different if the tables were turned. The fact that you remained friends and gave them someone to have good interactions with was better than any defense of them you could have made."
Babiesnotbeans
Hate
"Giving a hate letter in middle school to a teacher (who btw looked quite depressed) because my, at the time friend, hated him. I feel so bad about that to this day."
gxlia
"I did the same but made a voodoo doll of her and left her to find it. Makes me feel sick now that I'm an adult and what the consequences of my actions may have done to her."
__Iridocyclitis__
Why?
"Stole and destroyed a neighbors bike then just left it out in the street and denied any knowledge when their parents knocked our door having seen us taking it. Don't know why I did it. After later reflection decided never to do anything like it again and felt like a c**t."
Bucket_head
Sorry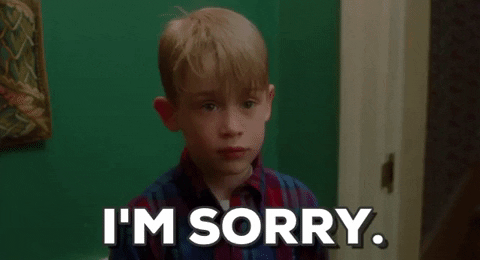 Sorry Home Alone GIF by filmeditor
Giphy
"Once I tied a kid to a lamppost with a jump rope and just left. I feel bad about that every couple of months."
idrawface
Wow there are some bad kids out there. I mean... woof.
Bless me Father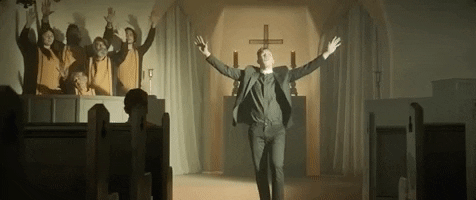 church pray GIF by Matt Maeson
Giphy
"At a church I went to, there were stacks of the boxes that you filled with goodies and gave to children in need."
"I did not know what these were, so I opened one and took a bouncy ball out of it. About a year later when it came time to do the boxes again and I learned what they really were, I realized that I had stolen some kid's bouncy ball. I felt guilty every time I saw those boxes from that point on."
Mario_hat_with_eyes
The 60s...
"Back when I was a kid in the 60s, playground safety didn't exist. We had this aluminum slide in the communal playground that was surrounded by concrete. One day, when I was about 8 or 9, I noticed a lot of commotion at the slide. There was a boy, about two or three, who was next to slide but was refusing. There was a line of kids behind him, yelling at him to go but he just wouldn't move."
"I got tired of the yelling so I made all the kids move, climbed up to him, and tried to lift him to either slide him down or carry him down, whatever would work. He refused to let me lift him, and instead, climbed over the side of the slide so that he was hanging by his hands. It was a long drop (at least 6 to 8 feet) down to the concrete below. I tried pulling him up, but he was too heavy."
"I and all the other kids panicked and ran to the other side of the playground, leaving him to his fate. Fortunately, one of the high school boys playing football beside the playground noticed the kid dangling and jumped the playground fence and caught him when the kid finally lost his grip. The high school boy yelled at us for not helping him, and I felt a mix of anger and shame that even today I still think about sometimes."
OutsideEmotion
Oh Poop!
"When I was six (in the early 80's for clarity) I caused a clog in the toilet from pooping that backed up somehow into the furnace room and sewage came out of the drain in the furnace room, it was a total mess and plumbers galore came and my parents were so upset (not at me just the situation) but it embarrassed me so much and I was so afraid of it happening again, until I was like 12 and old enough to realize I was being dumb about it I snuck outside at night to poop in various bushes around the house."
"Years later as an adult my parents mentioned they thought they had a homeless problem in the neighborhood at one time because they kept finding dried human feces when doing yard work. I guiltily confessed and they laughed their butt off but my Mom said she (only half-jokingly) would have killed me if she'd caught me doing it at the time."
TriscuitCracker
O. M. G!
"You might wanna brace yourself for this one..."
"When I was like 5, I was playing with one of our kittens, maybe a month or two old, unsupervised. I've repressed what I was actually doing with it, but I do remember noticing it was bleeding from the nose and was obviously being too rough. I brought it to my Mum in tears, and I'll never forget the way she yelled 'What the f**k!' in that shaky, cry-scream, voice."
"I dunno what became of it, but I'm pretty sure I accidentally killed it. I don't even have the heart to ask my Mum about it to confirm or deny it, and I still cry about it every time I think about it. I wish I could erase what I did, go back and prevent what happened, but I can't, and I'll forever live with that guilt. It's one of the primary reasons I can't bring myself to believe I'm a good person, no matter how much I've grown in the 17ish years since."
"Because if I can, at my most innocent stage of life, do something like that, can I ever wash that blood from my hands, what will I say to whatever, if anything, greets me after I die? I am so terribly sorry for what I did, and honestly, wouldn't disagree with you calling me inhuman for my actions."
nailsarefingerteeth
Poor Kid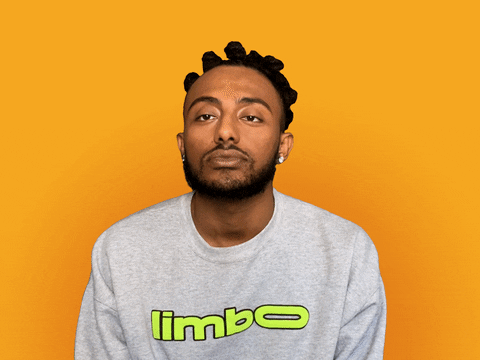 Oh No Facepalm GIF by Aminé
Giphy
"I tricked a kid out of seconds at lunch. He looked so sad when he asked why I would do that. School bully came up and told me I was an a**hole because the kids parents didn't feed him. I think about that a lot and it was almost 40 years ago."
Vorpak
Struggles
"I went to push the shopping cart in the corral and tried pushing it to make it go inside... like making a goal. Instead the shopping cart turned randomly and hit a car. I ran and hid inside the car because I was scared. They came over to the car where my mom apologized and asked me to come out and say sorry but I refused because anxiety. I still struggle with anxiety issues but I can apologize when I make a mistake now that I'm grown."
Raspberry-Additional
Saturday and Sunday mornings...
"When I was 4-9 I spent a lot of Saturday and Sunday mornings as an only child trying to entertain myself while waiting for my dad to wake up. One morning I was terrorizing the cat by chasing him around the house, not giving him any time to breath. He got so scared and tired he hid behind the dryer where he stayed for almost 2 hours. My dad asked where the cat was, and I told him I didn't know."
"I was a d**k and it wasn't the first time I did that kind of thing, but for some reason that one made me realize what I was actually doing to that beautiful creature. I thought I was just playing with my brother. I think about it quite often and have never treated an animal that way since. It does haunt me the way I behaved towards that animal that gave nothing but love and affection."
Trails2Tomorrow
Bad Rebellion
"In my first act of teenage attitude/rebellion I mocked my father's suicide attempt from a few months earlier. I was 12 and it felt good to be mean to someone that had hurt me emotionally in such a way. That was the last time we spoke. I didn't realize he was calling to say goodbye. He tried again and succeeded that night."
righthanddan
Whoops...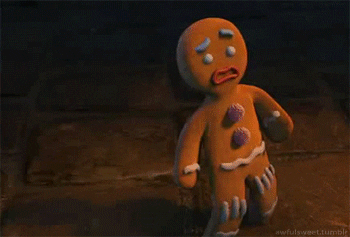 scared gingerbread man GIF
Giphy
"Blaming my brother for pooping in the sink when it was me."
Mr_P_scientist
Big Boned
"I used to be a real brat. One of those 'gives completely unsolicited opinions because I'm just so HONEST' type a**holes. I one time in like 4th grade went up to this group of girls, singled one of them out by name, and told her, 'Gina, you're not fat but you're chubby.'"
"I in no way did this to be mean. It was just my complete ignorance about how since I had a thought, she needed to hear it. I had no friends. It didn't dawn on me til years later when I eventually pulled my head out of my a** that I realized what a horrible person I used to be and didn't know it in the slightest."
HarrisonRyeGraham
"Who told you this?"
"So back in junior high one of my classmates Chris told me that his friend Leon asked him out. Me being young and ignorant didn't believe this to be true so I confronted Leon and asked him are you gay? Leon replied 'Who told you this?' I told him Chris did. He turned white and I didn't see him throughout the whole day. I heard ambulances but didn't think much of it."
"He came back a couple of days later. Told me that the rumor wasn't true but was noticeably hostile towards me for the rest of the school year. Fast forward 5 years I then found out through mutual friends that he was actually gay and after I confronted him he went to the top of the school building intended to jump. Thank God he didn't. Still feel bad to this day."
GumShoos
Firestarter
"An older kid in the neighborhood wanted to light a fire, and I didn't tell anyone about it but instead joined him as he did so. Then, when the fire got a lot bigger than I thought, he convinced me to lie to the cops/firemen about what had happened & I did."
"I was in elementary school and he was in middle or high school? I don't remember exactly, but in hindsight there was an element of coercion that I only recognize now, so yeah. Arson, technically. And I shoplifted from my elementary school store. They weren't even things I needed, but like, these. Especially Lucky because it reminded me of my birth stone."
loracarol
No Reason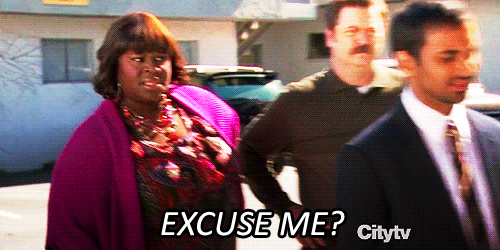 Parks And Recreation Donna GIF
Giphy
"I called my sister a 'pregnant sl*t' when I was like 11 for literally no reason. She was just trying to say goodbye before going home. Still can't find a reason for why I said it."
iammisi
Sorry, Dakota...
"For our class Halloween party in 3rd grade, I dressed up as a 'pop star.' The costume's top was slightly cropped, showing a bit of my stomach. When we were sitting at the carpet, the girl sitting next to me said, 'You're not supposed to wear anything that shows your stomach.'"
Without even thinking, I shot back, 'Yeah, well you're not supposed to wear the same clothes two days in a row.' As an adult, I now realize her family was likely extremely poor and wearing the same clothes two days in a row was probably not by choice. Sorry, Dakota."
EllieD0113
We all need therapy. And prayers. And confession. Oh my...
If you or someone you know is struggling, you can contact the National Suicide Prevention Lifeline at 1-800-273-TALK (8255).
To find help outside the United States, the International Association for Suicide Prevention has resources available at https://www.iasp.info/resources/Crisis_Centres/
Reddit user newlymoneyedrapper asked: 'What is the worst excuse you've heard from someone who cheated?'
When it comes to the dating scene, we all know there are going to be rough moments, from awkward dates to being ghosted to heart-shattering breakups. But the thing everyone hopes will never happen is to be cheated on.
After all, if someone has the intention or inclination to cheat, why would they choose to date at all?
Already cringing at the thought, Redditor newlymoneyedrapper asked:
"What is the worst excuse you've heard from someone who cheated?"
Not 'Meant' for Monogamy
"When they get caught, they try to play the 'humans aren't meant to be monogamous' card."
"I'm like, 'If you don't believe in monogamy, why did you even marry in the first place only to cheat later? You could join a free love hippies commune at any time. But that's not what you did...'"
- fepivo6620
Coming Out as Polyamorous
"I know a girl that cheated, and when she was inevitably caught, said she was 'coming out' as polyamorous."
"She was dead serious and fully expected our support and everything."
- fxckfxckgames
"The difference between polyamory and cheating is informed mutual consent among all parties."
"It's not a sexual orientation, you can't just 'come out' as polyamorous. It's something your partner(s) have to know about and (willingly, not coerced) agree to. Otherwise, you're cheating and making excuses for your s**tty behavior."
- spla_ar42
"Lmao (laughing my a** off), get out of here. Actual poly people would know how important communication is beforehand."
"I would have laughed in her stupid, cheating face."
- kosherkitties
So, Grief Is An Aphrodisiac Now?
"She said, 'It was the anniversary of my cousin's death and I wasn't in my right mind. You know how upset I was. Blaming me is classic victim blaming. You should be COMFORTING me!'"
"This was AFTER I offered to stay with her for the night but she said she wanted to be alone."
"I wish I could say I immediately left her, but it took two months and a second cheating incident. That time she said she was upset over a bad grade (seriously)."
"I walked away. And I blocked her. The bizarre part is how she kept trying to contact me for four years after that. She even confronted me in the parking lot on my first day of work, begging me to take her back. Why f**k around so indiscriminately if you want to be with someone?"
"Anyway, I stopped trying to figure her out long ago."
"It was my first relationship (age 15 to 18), and I was a naive fool."
"I'm not jaded now, but I know a h**l of a lot better."
- midnightsonofab***h
"I am sure her cousin would have been very proud of her using his death as an excuse to cheat and then call herself the victim."
- Acceptable-Stay-3166
Everyone Hates Mercury Retrograde
"My ex was very into astrology. She cheated and later blamed the great American eclipse of August 2017."
- henoney389
"SORRY I KEYED YOUR CAR, LOL (LAUGHING OUT LOUD). I'M SUCH AN ASPARAGUS."
- Skwerilleee
"I think you mean the MOON is in GATORADE."
- Zmb7elwa
So Sweet of them
"'I didn't even enjoy it, because I was thinking about you the whole time, and I felt terrible."
- fepivo6620
Those Undeniable Needs
"He said, 'You were at the hospital for two weeks. A man has needs."
- Wichita_Falls_Texas
"My girlfriend had a contagious skin infection for several months, and the post-infection management was even longer. We put off sex for about a whole year, and not once did thoughts of cheating occur to me."
"I'm sorry you had to endure that. Not all men are like him."
- Expensive_Presence_4
Growing the Family, and the Relationship
"They said, 'My wife was pregnant, so I wasn't getting any.'"
- tefama5759
"If I remember correctly, pregnancy is the time or one of the times when women are cheated on the most."
- RBNrando
"This breaks my heart."
- LoreGeek
At Least It Didn't "Matter"
"They said, 'It's not like it meant anything.' Oh good, glad we cleared that up."
- fepivo6620
"Yet you threw our relationship away over it. So what I'm hearing is I mean less than nothing to you."
- LeRuseRenard
Increased... Appreciation
"He really said, 'I'm just on Tinder to confirm that there's nothing better out there. It helps me appreciate you more.'"
- tivige8195
Getting a Jump on Things
"My previous partner told me that he cheated because he insisted that he 'thought I was going to break up with him anyways,' so he started seeing other women."
"I believe this was just another one of his manipulation tactics to put the blame on ME for his actions. To this day, I cannot fathom the mental gymnastics he had to do to justify his decisions... Lol (laughing out loud)."
- cuteemogirlfriend
"I wonder if he's familiar with the term 'self-fulfilling prophecy'?"
- Browncoat85
"Well, he is now."
- cuteemogirlfriend
Cheat or Be Cheated On
"My last boyfriend said he cheated because he thought I had already cheated. But I did not cheat on him."
"He felt like an a**face when he realized I didn't... But he lowkey still thinks I did."
- _mel-issa
For the Sake of the Relationship
"My college roommate would cheat on his girlfriend a few times a semester, and then feel awful about it and realize how much he loved his girlfriend."
"He started to rationalize that 'you need to cheat to stay faithful.'"
- henoney389
​Opportunities to Cheat
"Oh, this thread reminds me of my ex, who was just a complete s**tbag."
"He didn't cheat, but he nearly did, and he told me about it and said 'Hey, I was really drunk and still didn't cheat, everyone around was so so proud of me and said I must really like you. They all thought I did amazing for not cheating on you even though I had a proper chance to do it, so I thought I'd tell you about it.'"
"I just raised my eyebrow at him. I remember that I did hang up on him a few times and told him that it wasn't massively impressive when he was being a d**k. He was very abusive so I couldn't safely leave him, though. If it was safe to do so, I would've dumped his a** right there and then."
"I know he's on Reddit so he'll likely see this, and good riddance because he's a complete t**t. If you see this, you know who you are, and I think you can go to h**l for what you did to me."
- Complete-Mess4054
All About the Rush
"The answer is because cheaters get off on cheating. It gives them a thrill that a 'normal' relationship can't give them."
"This is why I say cheaters will always cheat, because they crave the excitement of it."
"They don't give a s**t about monogamy or non-monogamy; they just find it fun to cheat. They also enjoy chasing after other people who are in relationships because it's more fun for them to chase after someone who's already taken rather than to find someone who's not."
"In other words, they're sociopaths who get off on causing misery to satisfy their own selfish desires."
- MissGrim66
It's clear why these Redditors thought these were the worst explanations for cheating.
Not only do some of them not make sense, but they're a total dismissal of the cheater's accountability in the relationship.
While realizing that a partner you loved was cheating is already bad enough, it seems that receiving a terrible, ingenuine reason for the act would only serve to make it worse.
Think about the last time you were sick; the ritual of checking WebMD, thinking you have a life-threatening illness, then finding out it was a harmless rash that was causing you all that stress. Regardless of the symptoms, we've all been there—but what of the unlucky few who actually did have some sort of ill-fated, isolated illness?
As we get older, our tastes in a variety of things change as we are exposed to new things.
But sometimes, nostalgia brings us back to appreciating what we once let go.

For instance in terms of fashion, what we initially thought made us look cool and flashy may no longer serve us in our wisened years.
The retro appeal of, say, stone-washed jeans, may be trending and inspire us to reclaim the look.
But there are other things in life besides trends that also stick with us whether we like it or not, and those stubborn instances is a huge bummer.

Curious to hear more examples of things people really haven't moved on from, Redditor LeRuseRenard asked:

"What's something you were told you would grow out of but never did?"
Facial Attack
"Acne."
– blewis222
"Had a guy at the office that was late-60s with acne. I asked him about it when we got closer. I hit him with all the typical sh*t; do you use a face cleanser, moisturizer, shower regularly, change your sheets/pillowcases. He said he used to do that and realized that it never goes away except for when he's stress free. I just said 'ahhhh, f'k.' Then I got out of the Air Force and holy d*ck balls, he was right. Low/no stress is such clear skin that I now use acne as my gauge for stepping back from work and that it's time for a vacation."
– UHaveASh*tTake

Growth Sputter
"Being short."
– EVEREADY_HARTON1927
"I'm a guy who topped out at 5' 5.5" (that point five was important to me for some reason). Now that I'm into my 7th decade, life and gravity seem to have beaten me down to 5'4". Maybe 5'4.5" on a good day with a full moon providing slight relief from gravity."
– Draano

Delayed Diagnosis
"At 15, I was told the pain in my joints was from 'growing pains' when X-rays didn't show anything - nope, I had already stopped growing taller at 10, and the pain was a genetic soft tissue disorder that took until my mid-20s to properly diagnose and manage."
– GreenePony
Just because we enjoyed these as kids doesn't mean they stayed in our toy boxes.
80s Vibe
"Video games and metal music."
– Bobisburnsred
I'm a toddler mom. We jammed out to Sabaton and Delain driving home from Kid Activity yesterday."
– UnihornWhale

Once A Gamer...

"I game more than my kids. I'm a mom, mid 50's with no plan to stop. It's been a great year with Jedi Survivor and Zelda. I'm looking forward to the new Spider-Man one too."
– wylietrix

Forever Anime
"Cartoons."
– _eviehalboro
"Cartoons have somehow been always associated to children by some people. Which has lead to some really funny situations, such as seeing parents with their no more than 10 year old children going to the movies to watch... South Park. Boy, did they leave fast..."
– ThreepwoodGuybrush80

Escapism Literature
"Fantasy novels. Some of them are written for adults."
– TheBookMonkey
"Came here to see if anyone mentioned this. If you love them–you love them for life! My frustration is that 'adult' usually means twenty-something, occasionally 30. I'm 50…and there just aren't a lot of lead characters to relate to anymore."
– Gottagettagoat

There are inclinations and behavioral traits that don't just disappear with age as these Redditors have discovered.
Deeper Than Shyness
"My aversion to most social events."
– _fancypansy
"Yeah. Somehow, even as a kid, I knew that puberty wasn't going to make me enjoy these events more."
– OP
"Social anxiety, it only got worse."
– prawie_seler

Stigma Of Being An Introvert
"The best thing about 'growing up' is realizing that some people, lots of people, don't do well at big social events and there's nothing wrong with that."
"It's okay to not go, or to say hello and leave after 1/2 hour. Forcing yourself to stay for hours because others are having fun and you don't want to leave early is pointless. Let them have fun. Say goodbye to the host, or better yet, tell then beforehand that you'll be leaving early. I used to stay hours longer than I wanted to because I didn't know about the Irish Exit."
"And btw, don't try to explain it to someone who doesn't get it. If they're pushy about it, ask for respect and don't defend yourself. There's nothing wrong with you. Or me."
"Now figuring out how to decline a damn wedding invite. Ugh"
– eekamuse

It's Not Just For Kids
"My parents literally think I've outgrown ADHD because 'adults can't have it' 💀"
– Personal_plankton_35
"Oh damn. When really ur just coping and constantly on the cusp of things falling apart."
– Terrynia

What Are U Waiting 4?
"procrastination."
– extraboldscowsj28
"Does anyone really outgrow procrastination? You can conquer it with a lot of work and effort but you don't naturally outgrow it."
– OP

My love for Disney as a kid was never a phase.
My passion for the classic Disney animated films and Disneyland took root when I was 2. Since then, I've worked for the company in various roles from theme parks to Broadway, further cementing my appreciation for that Disney magic.
You might say I have the Peter Pan syndrome and never grew up.
Being an extrovert/closeted introvert at a young age, going to Disneyland was my escape from reality and where I really came to life.
That feeling is just something you can never grow out of, nurturing that notion of being young at heart.
So you can imagine my anguish when I discovered my mom threw out my vintage Disney records when I was in middle school thinking I'd outgrow them.
That was painful.

We may have many fond memories of childhood that center around food.
A favorite meal, a special celebration dinner, simple comfort foods, baked goods enjoyed with grandparents or holiday feasts.
But not everyone is blessed with culinary talents. And some cooking impaired are responsible for feeding children.
For those kids, memories of meals might be more trauma than beloved tradition.
Reddit user zZoZo- asked:
"What meal traumatized you as a kid?"
Asparagus
"My grandma's asparagus, it traumatized my dad more as it was the only way he had had asparagus until he met my mum."
"We would go out and harvest fresh asparagus when I was a kid, and my mum would grill it, sauté it, or make a salad."
"My grandma only made it for me once. Well my grandma would put it in a pressure cooker on a steam tray and cook it at pressure for 3 minutes."
"It would come out just holding itself together, she would slide it onto the plate, put slices of hard boiled egg on top, salt, and pepper. It was hot mush in a stringy tube with cold egg and no real seasoning or flavor left."
"Just a miserable symphony of textures that would stick in your mouth and teeth."
~ APe28Comococo

Giphy
Cantaloupe
"My grandma knew I hated cantaloupe but my sister loved it, so so when we would visit my grandma when we were kids she made me eat a piece of cantaloupe for every piece my sister ate."
"To this day I do not know why."
"I f'king hate cantaloupe."
~ SuitableBet2455
Liver
"My father would put raw liver in a juicer and make liver pancakes, no bacon no onion."
~ ThatWomanNow
"Your father seems like the type to have…secrets."
~ Winter-Egg94
"I'm wondering if fava beans and Chianti were involved."
~ 5hrs4hrs3hrs2hrs1mor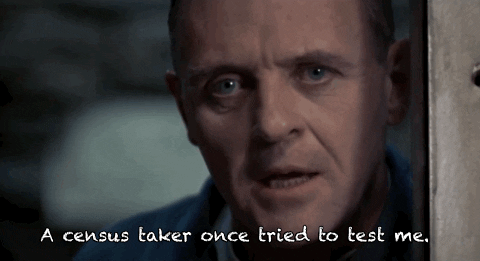 Giphy
Leftover Stew
"Mom had a habit of clearing the fridge of leftovers by tossing everything in a pot and serving it for dinner. Ugh."
"The most...ahem...memorable combination was: some old spaghetti sauce (not a bad start...) some baked beans (kinda weird, but okay...) some leftover tuna-noodle casserole (getting weirder...) some peas (gotta have a vegetable) and, I kid you not, the leftover cherry Jell-O (why, Mom? Why the Jell-O???)."
"I still have NO IDEA why it all had to go in a single pot."
~ candlestick_maker76
Mayonnaise
"I was forced to eat a mayonnaise sandwich at a sleepover once."
"It was so disgusting, and I wasn't allowed to leave the table until I was done."
~ rocky_2277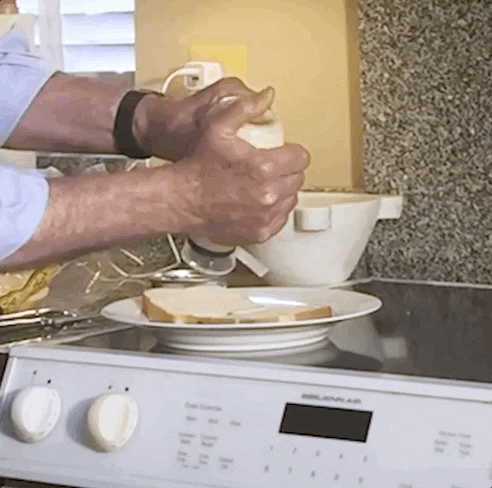 Giphy
Bribery or Extortion?
"Not traumatized, just salty. Mom took my brother and me to a restaurant with another one of her mom friends and her kids, that mom was really into making kids try new foods."
"She made me eat a stupid octopus or squid tentacle or something to get dessert, whereas my brother held out until all he had to try was some basically normal piece of cheese."
"Clearly I didn't know how to be stubborn."
~ never-at-grade
Hidden Veggies
"My mom found some 'hidden veggie' article that called for zucchini in brownies. Two bites in, something tasted off."
"I looked in the brownie and saw the green fibers of vegetable and my mom gleefully told me the secret ingredient. I protested and complained and refused the brownies and she said I wouldn't even notice."
"Mother, if I wouldn't notice, then why did I almost immediately notice?"
"Took a long time for me to trust her desserts after that."
"F'k those 'hidden food' recipes. Just learn to cook zucchini in an appetizing way and let me eat the zucchini for dinner and a normal brownie for dessert."
~ FormerLurker3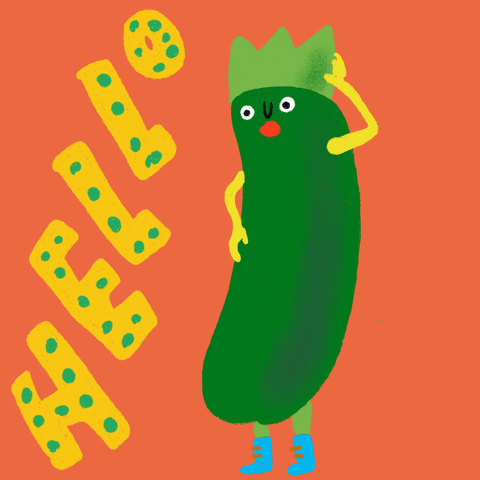 Giphy
Salads That Aren't Salads
"Oh God, this 'salad' my mom would make that was literally just frozen peas and cheese chunks coated in mayonnaise. I couldn't even be near it without gagging.
"Whenever she'd make it I'd start crying and hide under the bed (I was around 5 or 6). Thank Christ she eventually stopped making it."
"I still hate mayo. To this day even the smell of it makes me physically sick."
~ immedicable
"With my grandma it was green Jello, grapes, celery, walnuts, shredded cabbage and carrots in a Jello mold."
"When she unmolded it, she would fill the center with Miracle Whip and sprinkle it with paprika."
"Most disgusting side dish ever."
~ RubyNotTawny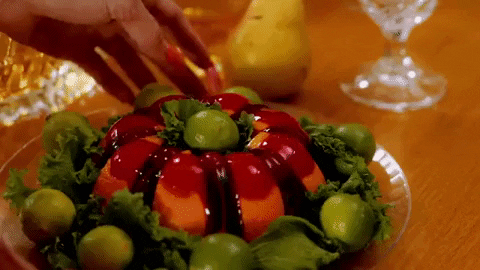 Giphy
Bland
"Meatloaf. My mom would force me to sit at the table and eat a bland meatloaf with no seasoning whatsoever."
~ VenusSwift
"My grandmother's cooking in general is always bland. Salt and pepper. That's it."
"So when I moved out with my boyfriend. It was a kick to the face cause he actually uses spices and seasoning."
"Love the woman, but damn. And I get it. She lived on a farm with 11 brothers and sisters. So taste wasn't really the point of eating."
~ Xeillan
"At least she uses salt. My MIL doesn't even use that!"
~ boxsterguy
"That's disturbingly common in some regions - especially the Midwest.
"I have family who deliberately don't add any salt as they're cooking, and then offer guests a salt shaker (which they, themselves don't use)."
"Holidays are agony. And the worst part is that I'm not sure if everybody is suffering in silence with me, or if they've all somehow been indoctrinated and just don't even want the salt."
~ The_Law_of_Pizza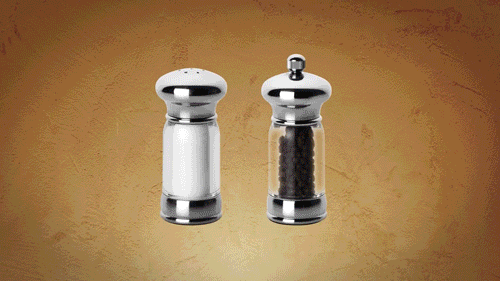 Giphy
Oysters
"I went to a wedding as a kid where they served oysters but not fresh ones. They were from a jar and then put back into shells."
Anyway I put it in my mouth and I wanted to spit it out, but my dad gave me one of those looks (death stares) so I had to swallow the snot like thing."
"I love seafood but have never been able to eat a fresh oyster since."
~ Redditor
Not Finger Lickin' Good
"Cow's tongue. I was 8 or 9. I sat at the table until 9 pm, refused to eat it, just sitting there crying as quiet as I could."
"I didn't want to get in more trouble."
"Finally my mother gave up and I got a cheese sandwich and sent to bed."
"I will never, never eat another mammal's tongue. Just typing that out made me gag."
~ crunchygravy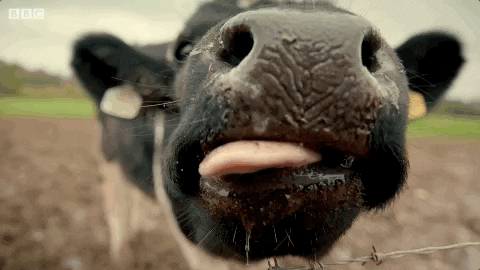 Giphy
Potatoes
"I was around 6 at the time. My dad used to season and roast baby potatoes. For some reason as a kid, I just couldn't stomach them."
"They made me want to throw up. After a few of them I would run to the toilet."
"One time, I thought I was clever by hiding them under the cushions of my seat. I got away with it for a few weeks."
"Until my mother was obsessively cleaning because she couldn't get rid of the smell of compost from the dining room."
"Eventually she lifted the cushion to see a heap of mouldy squashed potatoes."
"That day for dinner, my dad made an extra portion just for me. Apparently when I saw the plate I went pale."
~ Slight_Bodybuilder25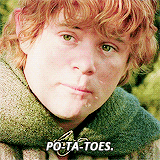 Giphy
Don't Name Dinner
"It's not at all fun to name and raise a chicken only for it to be served for lunch."
~ OinkMcOink
My Mother was not a good cook because she hated to cook.
She could reheat things from a can or make something from a box, but she had a tendency to add canned peas or cut up hot dogs.
Luckily I loved cooking and took over all family cooking duties as a child.
My only food trauma was a dish my Sister made: Polynesian liver. Yes, it was liver baked with pineapple rings.
None of us could eat more than one bite.
Do you have food trauma? Share your story in the comments.