Whoops!: Common Mistakes People Make In Their 30s
Reddit user cthulhu34 asked: 'What's a common mistake people make in their 30s?'
Most people think that by the time they're in their 30s, they'll have their life together.
It's only when they get to that point that they realize that's not totally true.
Maybe those in their 30s have a job, are in a serious relationship, and have a home. Perhaps they're married or have kids.
However, that doesn't mean they don't make mistakes.
According to Reddit, people in their 30s make all kinds of mistakes, and Redditors are ready to share what those mistakes are.
It all started when Redditor cthulhu34 asked:
"What's a common mistake people make in their 30s?"
Toxicity
"Stay in unhealthy toxic relationships."
– Lavenderplatte
"Alternatively, leaving healthy relationships because you're bored and want to have fun."
– numenik
Too Scary
"Romanticizing your 20s and fearing your 40s. (live where you are)."
– theresites
"This is so good. So easy to romanticize the past and fear the future. Life is organic and so are we. We will keep changing and often times in a good way (stronger, wiser, more confident etc.). I'm so happy to be who I am at 37."
– iamnottheuser
Compare and Contrast
"Comparing their lifestyle to other 30-somethings."
– Affectionate_Item_51
"This is a good one. Your peer's success can seem perfect from afar and make you feel inadequate."
"But if you sit down and talk with them you will learn all sorts of shortcomings and difficulties in their life that will make you appreciate something about yourself and your situation."
"In other words we all just out here tryna function."
– ThunderBobMajerle
It's Never Too Late
"Thinking they are too old. Never too late to switch career paths or look for a new relationship or start taking care of your health."
– Mans_Got_Cheaks
"Almost 40, just started my MBA. Never too old!"
– AbsoluteCP
"It's absolutely never too late. I'm 42 and honestly feel like everything is getting better, ESPECIALLY dating and relationships in general. It's a relief to finally know myself and what I want."
"Also, I'm returning to study next year and looking forward to a career change. Having a beginner's mindset, always curious and learning. My dad is an inspiration, her had a stroke in his 60's and changed his life. After he recovered, he got a divorce, moved countries and decided to study medicine. He's now in his 70's living this dream and working as a doctor. It's never too late!"
"I feel and look younger than when I was 30! I know many people well into their 60's and 80's with this growth mindset and I'm determined to be like that until I die."
– Tank_Grill
Healthy Living
"Not exercising enough and eating a crappy diet. You can't get away with those things anymore like you did in your 20's."
– DeathSpiral321
"My doc told me at the end of last year that I'm not 16 anymore and now is the time in my life where I get to decide whether I want to see my daughters grow up or whether I wanna die of a heart attack in my 50s. Sh*t cut deep but I got the message lol."
"Dropped 40 pounds since January and might be in the best shape of my life tbh."
– Misdirected_Colors
Friends Forever
"Your 30s is when you are really in the thick of "adulting". It's easy to loose focus on what is really important to you among all the demands and responsibilities."
"Not Fostering Friendships: As you enter your 30s, maintaining and nurturing friendships becomes more challenging. It's a time when connections can fade, and forming new ones becomes harder. It's very important to invest effort in the friendships you currently have. Edit: A few people have commented about what to do when people don't reciprocate? My advise - keep trying! Everyone is under water in their 30's, they likely won't be able to make every attempt at outreach you make. But over time as things become less hectic they will remember you kept trying (without guilt) and will appreciate it and come back to you. But toxic people, yeah cut those out!"
– hyperside89
Romance
"Not Nurturing Your Romantic Relationship: Responsibilities increase in your 30s like careers, parenthood, and caregiving for aging parents. It's common for the most crucial relationship – your romantic partnership – to be inadvertently neglected. Avoid taking your partner for granted, assuming they'll always be around, or treating them as an outlet for your worst moments."
– hyperside89
Be Who You Are
"Not Preserving Your Identity: Similar to the previous points, your 30s come with a whirlwind of conflicting priorities that can lead you to lose touch with your identity. It's easy to forget what truly brings you joy and satisfaction. Maintain a hobby that gives your life purpose and regularly reflect on whether your job still fulfills your needs in terms of purpose, financial stability, and overall satisfaction."
– hyperside89
"I'm 33 and in the process of rediscovering who I am, what I like doing beyond just 'filling in time' and how I like to present myself. It's scary to be caught off guard by the realisation that you don't know you and just as scary trying to start down a path to change that."
"I'm happy with my job and my role as a mother. But as an individual... I just feel like a crusty 90's kid, wearing 00's fashion and focusing on everyone else's needs because it's hard to find a direction for me that will 'spark joy'. I want my wonder and whimsy back!"
– Makasaurus
Change Always Happens
"Thinking you're a finished product, not likely to change all that much."
– kat_Folland
"Have you tried not moving in the ocean? It's damn impossible. You can't be stagnant in the turmoil of this world."
– quanoey
NOT Forever Young
"Biggest mistake I made in my 30's was not enjoying them more."
"Young enough to party, still play some sports, and perfectly in place in any bar. You have energy, you have a circle of friends (that will get smaller, trust me)."
"Try to carpe a diem every once in a while, the decade passes VERY quickly."
– hockeynoticehockey
"Do whatever you can while you are young. 30s is a peak time. I'm 64 now, forced into early retirement, and I can't do half the things I "thought" I would be able to do in "retirement". Can't bend to do gardening, can't climb the ladder to get into the pool, can't handle a walk for more than a few minutes due to arthritis and more. I'm mentally "still young" but my body is telling me otherwise."
– saywhat1206
Life Is Tough
"Got laid off at 32? Just said F it, got 2 degrees in different fields (37 now). But I kept expenses really low and saved/invested a lot of money when I did work. I went from medical research, to analytics, to education, to computer science now."
"30's...uhhh not starting investing by 35, because that's the last stop on the compounding train."
"Also, I see people get wrecked by bad marriages/relationships. That's probably one of the biggest wealth and happiness destroyers I've seen."
"Also, waiting over the fertility window. People tried to have kids later on and it looks like an absolutely expensive brutal experience with the OBGYN visits and the $15k USD IVF rounds (multiples). Then dating over your thirties seems like a hopeless market from what I can see. I never really tried so I dunno (data analyst in me looked over the stats as a 5'7 East Asian male in North America, I'm out!)..."

"Oh yeah!!! Health! Working out is crucial. After 40 it gets super tough to achieve any exceptional fitness goals. That's the best case scenario. Some people come down with nasty metabolic diseases like diabetes, and the CVDs - hypertension, cholesterol, and heart disease - these are very difficult to reverse and they kind of stick to you with more aggressively the longer they persist."
"Also, daily brushing/flossing, apparently dentists are expensive in older age. Brushing avoids cavities, flossing avoids gum disease and cavities."

"Also, not constantly learning about economics and economic/social/technological/political trends, because the pace of technology will wipe out people's economic opportunities faster than their head can spin. I see a lot of people get broad sided by economic malaise because they didn't get their financial house in order before a crisis hit. Life can be rough!"
– Deleted User
I'm not 30 yet, but I sure will learn from these stories!
Reddit user ibuiltyouarosegarden asked: 'Who won in court BUT lost in the "court of public opinion"?'
Both the justice system and the rumor mill are known to run rampant at times. That's why a person can win their court case but still lose in the court of public opinion.
Sometimes, a person is falsely accused of a crime they did not commit, or are ridiculed for suing a person or company for what the public feels is unnecessary. Those people may win their case, but the public opinion of these people who did nothing wrong is ruined.
Other times, those who are clearly guilty are acquitted of a crime. They technically won their court case, but they never stop being ridiculed or harrassed for being let go after committing a crime.
Redditors know stories like these all too well and are ready to shed some light.
It all started when Redditor ibuiltyouarosegarden asked:
"Who won in court BUT lost in the "court of public opinion?"
Not As Sweet As Aunt Jemima
"Jennifer Connell was called the worst aunt ever and the "aunt from hell" for suing her nephew. Her nephew basically jumped into her arms and the extra physical affection broke her arm. Became a really big deal when it happened. Thing is, she needed to name a person at fault for her injury for her insurance and named her nephew with his parents' permission. She wasn't actually suing her nephew, just getting insurance money so she could be treated."
– BlackDwarfStar
Falsely Accused
"Richard Jewell, the man falsely accused of the Centennial Olympic Park Bombings in Atlanta in 1996. He was a security guard and saved dozens of lives by spotting the bomb and clearing spectators. The FBI noted him as a person of interest, and his name was dragged through the mud by local and national media. While the FBI stopped investigating Jewell by October of that year, it wasn't until a couple of years later that his name was truly cleared when Eric Rudolph, the actual bomber, was caught."
"Jewell sued a number of media outlets and settled with a few of them for an undisclosed amount."
– Bepus
Awful City
"The city of New London in Kelo v City of New London. The city was using the eminent domain to remove a nice lady from her home to build shopping complex. Made its way to the supreme Court and a 5 v 4 decision won and Kelo lost her home to provide economic opportunities. High profile case where the public sided with Kelo but the courts sided with the city."
– 360gamefreak
Her Name Is Everywhere
"Monica Lewinsky. She "won" in court because she wasn't the person on trial. The power dynamics also weren't in her favor. He was her boss. But yet, we still call it "the Monica Lewinsky" scandal and her name is still brought up in derogatory ways after all these years."
– littleirishpixie
Lesson Never Learned
"The woman who won a damages settlement from McDonald's for being burned by overly hot coffee. It was dangerously hot and they'd been warned before and paid medical bills by court order over other burns, but because she got a high payout over something as seemingly trivial as coffee, she's labeled litigious and dramatic. The burns were awful. And by the way, McDonald's still has coffee that's dangerously hot; they were in the news a week or two ago for another burn case."
– ExplosiveRaddish
"Stella Liebeck. She won in the infamous Stella Liebeck v. McDonald's. She suffered third-degree burns after accidentally spilling coffee on herself, resulting in over a week in the hospital, skin grafting, and two years of medical treatment."
"She only sought payment for the medical expenses from McDonald's, but they refused, so she sued. Even though she won, the media made her incident out to be a simple coffee burn that was entirely due to her own negligence (eg. Some claimed she spilled it while driving; however, she was actually parked when it happened). She was 79-years-old at the time of the incident."
"She proceeded to receive death threats for the rest of her life due to people thinking she was "abusing the system". Really sad stuff."
– SauceThatsGoated
Yikes!
"John Delorean, he was set up by the FBI and his case is the reason for the term entrapment. He was acquitted of all charges."
""DeLorean needed $17 million to save his company from collapse. To this end, he spent much of 1982 desperately seeking investors for his failing company."

"He was approached by one such investor named James Hoffman on June 28, 1982, who claimed to have a business opportunity to help save DeLorean's company."

"Unknown to DeLorean, James Hoffman was actually a convicted drug smuggler, who, in exchange for leniency, struck a deal with federal authorities to become an informant.""
– ChippyVonMaker
​Trial Of The Century
"O.J. Simpson. In 1995, Simpson was acquitted of the murders of his ex-wife, Nicole Brown Simpson, and her friend, Ron Goldman. However, many people believed that Simpson was guilty, and he was widely ostracized after the trial."
– Arisu_tanaka69
What Really Happened?
"Lizzie Borden."
"Legally innocent of axing her parents, but ostracized by her community as everyone knew her factually guilty."
– NerdNuncle
A Huge Upset
"George Zimmerman/"
"The jurors basically said he got away with murder."
– stealthkoopa
Extremely Disappointing
"Congressman Gary Condit who was wrongfully accused of killing his affair partner Chandra Levy. Her body was found a year after she went missing in Rock Creek Park in Washington DC. Condit was innocent but lost his bid for re-election because of the accusations."
– ninasymone44
Are there any we should add to the list? Let us know in the comment below.
Sex is natural, sex is fun.
So sayeth the great George Micahel.
Spontaneous lovemaking leaves a lasting impression.
Or at least a great ten minutes.
Redditor hockeysmyh*e wanted to hear about all the times sex came as a surprise, so they asked:
"What is the most unexpected time you've ever had sex?"
One day in college... all it took...
Me on one escalator.
Him on another.
One wink.
Nerves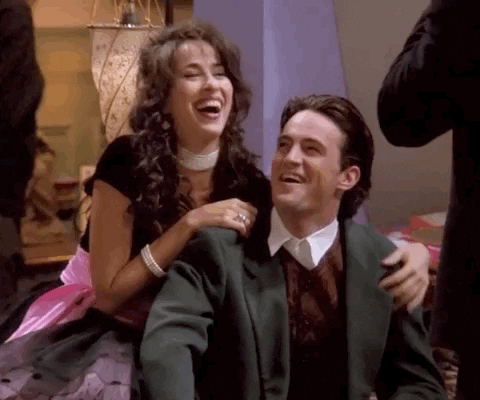 Kill Me Now Season 1 GIF by Friends
Giphy
"After what I thought was a horrible 1st date. She was on her phone literally the entire time. When we get to her house she says 'Wanna come inside?' Turns out, she was just nervous on the date."
earic23
Questions Answered
"I was a very young-looking 22-year-old volunteering at a film festival as community service for a reckless driving ticket."
"One of the filmmakers visiting from another country who was around 30 started talking to me and she kept asking me weird questions like what year I graduated high school and whether I liked certain 15-year-old music."
"I was like this chick is weird, but then she said do you live around here, we went back to my apt and ended up having sex. Afterward, I was like - why did you ask me all those weird questions? And she said, 'I was trying to figure out if you were old enough!'"
"We ended up hanging out the whole week and then she went back home and that was it. Good times."
kaspm
And Nothing Else...
"I was at a hotel in college with a bunch of other college kids and a bunch of us were in one room drinking. I had to go to the bathroom but someone was using the one where we were. I said I was going back to my room to use that one and also to get some more beer. A girl in the group asked if she could come with me. When I came out of the bathroom she was wearing one of my t-shirts. And nothing else. I did not go back to the party room with more beer."
Amesb34r
Right Then and There...
"I got late-night sushi with a friend. She treated me since I was going through a nasty breakup. After a few sakes, we began to head out. She grabbed me by the sleeve and pulled me into the bathroom. She began hard-core kissing me and we ended up having sex right then and there."
topherthepest
Gor For It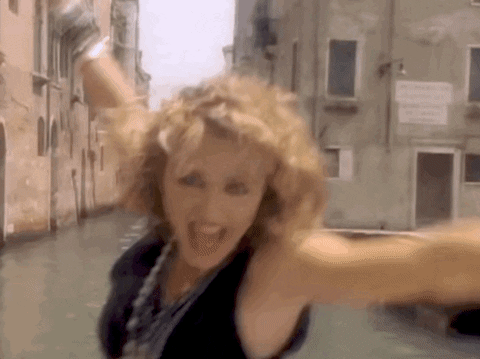 like a virgin madonna GIF
Giphy
"Gondola lift going up a mountain in Switzerland. My wife and we're backpacking for 21 days around Europe and unexpectedly found ourselves alone on the gondola. We just looked at each other, smiled, and went for it. Fantastic experience."
​CBus-Eagle
That gondola must have had might strong cables!
New bucket list item.
Burn Off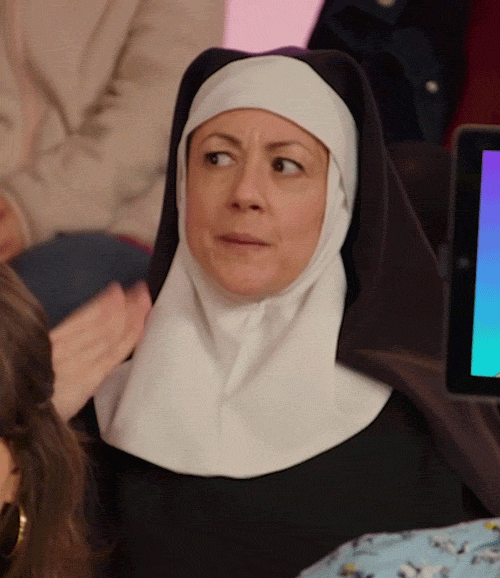 So Excited Reaction GIF by Originals
Giphy
"Against the side of my boyfriend's house while his family ate dinner inside."
"He wanted to take me up to his room, his parents said no, so he said we were going for a walk instead. Burn off some energy. It was surprisingly great."
whitneywestmoreland
'Ayyyy'
"For the record, I'm the most oblivious person ever. But a friend of mine invited me to attend her yoga class with her. I didn't think about it at the time but she was giving me a lot of hands-on attention and help. We went back to her place afterward and walked and talked on a Greenway near her house."
"She said something along the lines of 'I'll tell you a secret if you tell me one' and I said some s**t about not believing in myself and she told me she was 'trying to get f**ked tonight.'"
"I didn't realize she meant by me but as a joke, I said 'Ayyyy' like I was Fonzy or something and put my arm around her. The next thing I know she's putting her tongue in my mouth, I realized that I'm brain dead, and things progressed from there."
slaughterpuss25
Pillow Fight
"I went over to a friend's house. She and I had been friends since elementary school and never took it further than that because we had no interest in it. Anywho, we were watching TV in the living room having a fun debate back and forth and she threw a pillow at me so I threw it back at her and it started a pillow fight, she grabbed me and tried to take the pillow from me."
"We were not extremely close to each other and we noticed it and looked at each other...i t then turned into sex in the living room, leading into her bedroom. Afterward, we laid in bed and talked for a while and then it continued for several years. Now we're married with two kids."
Metalblacksheep
NOW!!
"When my wife and I were dating, she drove a friend out of town to see her husband, who was just completing boot camp, and I tagged along for the weekend. We spent that 1st night in the same room, with us in one bed and the friend in the other. I wasn't expecting anything, seeing as how we had someone 'THISCLOSE' to us, but after we thought the friend fell asleep, my wife started kissing and groping me."
"She said she wanted it, but I resisted. After a couple more minutes, she finally just flat-out said 'Do Me. Now.' It was the most unexpected, slowest, quietest, and hottest sex ever. The next day, the friend made a comment that she couldn't sleep because we were moving around too much. She knew."
cb0044
The Crush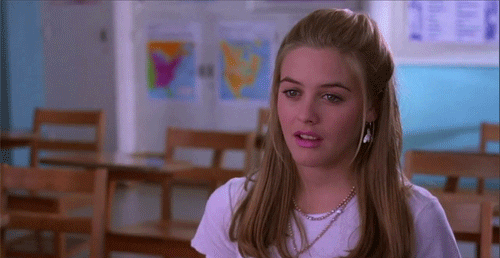 Alicia Silverstone Flirting GIF
Giphy
"In the car with a co-worker who was driving me home. I admitted to another co-worker that I had an extreme crush on this girl. What I didn't know was that she immediately told her about my crush."
"So when she offered to drive me home (I always walked, it was only a couple of miles) I thought she was just being nice and taking me home... lol."
Real_Bug
Clearly we all need to be reading the signs and signals.
We miss out on so much.
Though it may not occur to us, the longer we work in a field, the more we distance ourselves from the public perception of it.
Doctors are a great example of this, as they may forget what it's like to be a patient without deep medical knowledge when they're going through something troubling.
Because of this, sometimes doctors make out-of-touch comments that feel totally mundane to them, but the patient listening may find the comment to be incredibly inconsiderate or even alarming.
Curious about others' experiences, Redditor CR24752 asked:
"What's the weirdest thing a medical professional has casually said to you?"
Thanks for the Complex
"When I was like 20, my endocrinologist took a good look at me and asked, 'Are you okay with your face being so asymmetrical?'"
"I had never really noticed it before, but boy have I noticed it since!"
- Fragrant-Opinion2021
A Dental Prodigy
"When I was 12, I had a dentist say, 'Hold on, I think I might be counting wrong, you shouldn't have those yet... Okay, never mind, those are definitely your wisdom teeth. Your mouth is just huge, I guess.'"
"They then said I was the youngest they'd ever seen anyone get their wisdom teeth. So much so, they called in every dentist in the building to come to look at my mouth."
- kodlab115
Not That Funny
"Following a checkup... They said, 'We're going to have to remove your testicles... Just kidding, you should've seen your face.'"
- realpren
Highly Memorable
​"After destroying my knee riding BMX at 17, the emergency surgeon said, 'Wow, really f**ked that up.'"
"10 years later and after another serious knee injury from riding, I saw the same surgeon (he did a great job on the first one)."
"The first words out of his mouth were, 'I remember you. F**ked up the other one, huh?'"
- brianbmx94
"I like this guy. He waited 10 years for that moment."
- forestNargacuga
"D**n, I don't know how I'd feel knowing I f**ked up enough to be remembered by an emergency surgeon."
- Reins22
"Not great, lol (laughing out loud). I literally 'broke' my knee 90 degrees sideways. It had to be forced straight (by him), and then we immediately went into surgery to repair basically every ligament and piece of soft tissue in there. Lucky I didn't get a fake knee at 17 from that one."
- brianbmx94
"Since I'm not sure which knee this was, I just griped both of mine in horror, just to be safe. Hope that's cool."
- boobookenny
Not in Favor of Being Tall
"Back pain, I'm not young. The doctor just said basically, 'Well, that's just life for you. You're tall.'"
"'So I'm just going to end up being a hunched over 90-year-old?'"
"'Lol (laughing out loud), you're not going to see 90.'"
"'Um… pardon?'"
"'How many tall old people have you ever seen?'"
"'Oh… yeah… okay.'"
- The_Town_of_Canada
"Oof. Unfortunately, he has a point. For a while, I knew a guy who was over six foot, five inches, and worked as a genetic counselor."
"One time we were chatting and he just casually mentioned that he wasn't expecting to get terribly old. He knew the statistics because of his job, and the odds are not good for people over six feet."
"On the other hand, that's just averages, not an individual outcome. Plenty of short people die in car accidents in their twenties, and plenty of tall people live well into old age."
- Should_be_less
Textbook Anomaly Examples
"The doctor said, 'If you don't mind, I'd like to show everyone pictures of your tonsils.'"
"According to her, I had the most disgusting tonsils she had ever seen in her years in the business, and gosh darn, she wanted to show them off."
- Old_Army90
"I had a similar experience at a dentist. I apparently had a very rare problem and even the oldest doctor only had seen this two times in his life. For the next few sessions, all other doctors were called in and he showed them it."
"I was fine with it, but it was an odd situation sitting on the dentist's chair while four doctors and a few nurses were around you and looked very interested in what would happen next."
"So I was the real-life example for a textbook lecture."
- memesforbismarck
Not Answering the Same Question
"A nurse of some kind took my blood pressure. He said what the numbers were."
"I asked, 'Is that good?'"
"He said, 'I'm not qualified to give you a professional opinion on the matter. You should ask your doctor.'"
"I asked, 'But like, unprofessionally, is that good?'"
"He said, 'Unprofessionally? Well, in my purely personal opinion that I am sharing with you as an individual and not in any medical or official capacity whatsoever, you should buy stronger deodorant.'"
"For clarity, I was definitely stinky, I was homeless at the time. I was well aware of this fact. If you're worried you're a little funky, don't. You would almost assuredly notice if you smelled really bad."
- InABoxOfEmptyShells
Already an Awkward Enough Situation
"'You just hang on right there; we will get you a wheelchair and admitted to the hospital. We have to do a colonoscopy, but don't worry, I will knock you out before sticking a camera up your a**.'"
- MacDugin
"My GI (Gastroenterologist) doctor was named (no lie) Dr. Stiff. After my last colonoscopy, he told me in the recovery room: 'Well, that's the last time you're getting Stiffed. I'm retiring at the end of the year.'"
- mum2girls
"I appreciate people who turn their names into verbs."
- Nike-6
Pregnancy Talk
"I told an OB-GYN during an exam that my husband and I had just started trying to get pregnant, and she said, 'Are you tracking your cycle or just f**king all time?'"
"Hearing that come out of a small elderly woman was freaking hilarious! She was close to retirement and had zero filter, and now I miss her!"
- WiscoCheeses
"My OB-GYN told me that I had a wonderful uterus, just after he commented how cute my socks were."
- sarcastic_whatever
Awkward...
"'My son is about your age and single, do you want his number?'"
"This was said by my Gynecologist..."
- My_dal
Oh No, Not Like That
"My previous OB-GYN came through my line at my old job. For some reason, I blanked on who he was. Like, I knew I knew him, but for the life of me, I couldn't remember how."
"He saw I was struggling and said, 'Don't remember me? I'll give you a hint: last time I saw you, you were in my office with your ankles in the air!'"
"He said this loudly, in front of a line of little old ladies fresh from church, wanting to buy flowers from the garden center."
"He was an amazing doctor and figured out what was wrong with me when no other doctor could, but in that moment, the embarrassment could have killed me lol (laughing out loud)."
- Marauder424
"Being a knowledgeable, and even brilliant, doctor and being completely socially inept often go hand in hand."
- OpalRose1993
The Silver Lining
"I had a doctor tell me that my metabolism is so slow that I would do very well in an apocalypse."
- Rosemary324
"My doctor told me this when he noticed my chronic low body temperature and asked me other questions about weight gain and pooping frequency."
"He said, 'Some people are just built to hibernate. You're just, like, hibernating all the time.'"
"This was in the same conversation where he diagnosed me with a sleep disorder too. I can't even hibernate properly."
- wheatgrass_feetgrass
Such a Cool Moment
"I was getting my blood drawn for a mono test back around 2006. The older lady nurse asked me what sort of music I liked."
"I figured she was making small talk to get my mind off the needles, so I rattled off a few bands I'd been listening to."
"One of them happens to be Postal Service. She said, 'Oh, I know that one!'"
"I replied, 'Yeah, it's the same lead singer as Death Cab for Cutie.'"
"She said, 'I know. He's my son.'"
- piconese
"'Such Great Heights' is one of my top 10 favorite songs of all time. How cool."
- subieluvr22
"Yeah, I still love Postal Service. She was very nice, and I said something along the lines of, 'You must be so proud!'"
"I just really hope I meet Ben Gibbard someday so I can tell him that his mom took my blood, lol (laughing out loud)."
- piconese
Only in Ireland
"I live in Ireland, the surgeon who replaced my hip is also a farmer."
"The day before I was due to be discharged, he came in on his rounds, and he said, 'I may or may not see you tomorrow, it depends on the dog.'"
"So I said, 'Okay, what's up with the dog?'"
"He told me the dog broke his leg and was having it set tomorrow, but he wasn't sure what time, so I said, 'Sure, bring in the old dog, and I'll mind him' (this is rural Ireland bear in mind and I was in the convalescent area of the hospital by then)."
"Shortly after breakfast the next day, he arrived in with the dog, a lovely border collie with his leg in plaster. He stayed with me watching TV until he doctor was finished replacing another person's hip and was ready to discharge me and we could all go home."
"It could only happen in Ireland."
- Rosieapples
From funny to wildly awkward, most of these comments were at least funny enough that someone could share them at a gathering for a good laugh from the crowd.
A few were alarming, however, and definite reasons for people to want to switch doctors.
Infatuation is a curious thing.
One moment, you can be swept up in major adoration for someone to such a degree that you can't stop thinking about them.
But the next moment, you may suddenly find yourself moving on.

What is it that drives someone to lose their lust for their former object of affection?
Curious to hear from strangers who experienced going from hot to cold in casual dating, Redditor Romeothanh asked:

"Men who suddenly lost your interest in someone but for a weird reason, what was it??"
Questionable behaviors were seen as major turn-offs.
Poor Parenting
"The way she treated her children, her boy was permitted everything and her daughter had to follow very strict rules."
"I didn't have to ask to know what was going on, the boy's real father wasn't her ex-husband but a guy she had an affair with at work, her daughter was really from her ex-husband. She was always resentful of her upbringing and then her marriage for impeding some kind of dreamed life she thought she was entitled to. So the boy was seen as a piece of that dream and the girl was a piece of her boring life but she was also reliving her childhood through her and pushing her to excel in sports, school and manners and reveling in her daughter's accomplishments as if they were hers."
– Telesto1087

Past Grievances
"She accused me of cheating on her in a past life."
"I told her 'I don't remember that.'"
– Breloren
"Sounds like something someone who cheated in a past life would say!"
– thefirecrest

At Least She Washes Her Hands...
"She spat in her hands and rubbed them together because she 'needed to wash them.' I cannot describe the colossal speed at which that switch turned off."
– whitesebastian
"Was she some sort of 1930's farm hand or construction worker?"
– valueduser

There were some serious red flags.
Schadenfreude
"A elderly gentlemen fell in front of us, he took a nasty fall."
"She found it hilarious, instead of helping she just stood there laughing. I helped that person out and I felt so embarrassed for her behavior."
"Also that was the last time I saw her. It was a major turn off for me."
– oxide-NL

Good Guy Vs. Bad Guy
"I invited the girl from my psych course I'd been vibing with to a party. Her car rolled up and I came out to greet her, but it was a dude's car, and she was drunkenly making out with him as I walked up. I didn't flip out or anything, but she slurred her way through some weird attempt at reassuring me that I shouldn't worry, 'cause she was only sleeping with him to punish him because he was a bad guy (apparently that's a thing she does), and that I was a good guy. I didn't ask what happened to good guys. I felt bad for her date, whom she completely ignored the rest of the night. As for the girl, she ended up totally engrossed with the party host's gerbil, tapping on the glass of its cage whispering how she wanted to kill it. I found somewhere new to sit in psych class for the rest of the semester."
– MissionofQorma

I'm Generous And You're Gonna Like It
"She kept buying me stuff. It was nice at first but she kept doing it weekly and demanded I give gifts in return. I asked her to stop and she said "nope this is what I do." Felt like she didn't even care about what I wanted."
– Dry-Enthusiasm3515

Easiest Breakup Ever
"It was a really horrible relationship even this aside but my 'wow i think i actually hate this person' moment was when we were at Badlands National Park. We were just walking out of the gift shop with some other woman when she just let go of the door and it like slammed into that womans face. I said to her 'omg im so sorry' then when we got to the car i said to my gf in like a joking tone 'i cant beliehe you didnt hold the door for her haha' and because she was a very very miserable person all the time this makes her mad and she goes 'well YOURE the man youre supposed to hold the door. I dont NEED to hold the door for anybody' and yeah that one statement alone was very... eye opening for me."
"Seriously the easiest least heartbreaking break up ive ever gone through."
– ILoveTikkaMasala

The Cat Recognized Evil

"My cat didn't like her."
"Brought her home to introduce her to my parents, she meets my childhood cat and. It. Goes. Psychotic. Just for her reaching down to pat him, he panicked, attached himself to her arm, and wouldn't let go, just clawing at her like he found a demon to fight or something. When he eventually detached himself (they were both running around the room screaming as she tried to wave him off her arm) I checked her over and he did some damage. He's never reacted like that to anyone before or since. We broke it off shortly later."
"I found out a few years ago she was in the court system. Why? She tried to kill her own kid. I didn't dodge a bullet because of my cat, I dodged an artillery shell."
– GryphonicOwl
So Rude
"She didn't hold the door open to people just meeting her at the door, would let it slam on people behind her, didn't do the little thank you wave to other cars that let her out, didn't say please and thank you to serving staff. She wasn't overtly rude, she just had a bit of a me,me,me vibe."
– Hellenicparadise

Norwegian Love
"She told me she was pregnant and it was mine, 2 days after sleeping with me for the first (and only) time. Then proceeded to tell me she had a boyfriend."
"I should have twigged earlier really. She flew from Norway to sleep with me and flew back the next day."
– Perseus73

Face Reveal
"I'd been talking to this girl in class I thought was really cool. We ended up going for a bite after class one day and she suggested we go hang out in my dorm room. Hell yeah."
"Then she took off her glasses and she looked exactly like my mom. It was so jarring I excused myself to the bathroom to regroup, but when I came back I couldn't unsee my mom's face on her."
"I made some lame excuse and went back alone. I felt bad about bailing on her but I also how the hell would I tell her the real reason? Either she thinks I'm a weirdo or thinks I'm saying she looks like she's in her fifties."
– OneSmoothCactus

Don't Speak
"My mate ghosted a girl simply because he didn't like her cadence when she spoke."
– Random-chick-98

My shallowest moment was years ago when I ghosted a hot tennis player I was dating because he had a particularly annoying gait.
Anytime we would walk around the city (in New York), he would gradually lean into me and prevent us from walking a straight path.
I thought he was deliberately trying to get close but it turned out that one of his legs was shorter than the other resulting in him taking uneven steps.
When he explained his situation, it weirded me out.

I didn't have the heart to tell him why I could no longer see him, so I just stopped responding to his incessant messages about when we were meeting next.
I remain regretful to this day about my immature behavior, and I wish him the best wherever he is.