Whoops!: Common Mistakes People Make In Their 30s
Reddit user cthulhu34 asked: 'What's a common mistake people make in their 30s?'
Most people think that by the time they're in their 30s, they'll have their life together.
It's only when they get to that point that they realize that's not totally true.
Maybe those in their 30s have a job, are in a serious relationship, and have a home. Perhaps they're married or have kids.
However, that doesn't mean they don't make mistakes.
According to Reddit, people in their 30s make all kinds of mistakes, and Redditors are ready to share what those mistakes are.
It all started when Redditor cthulhu34 asked:
"What's a common mistake people make in their 30s?"
Toxicity
"Stay in unhealthy toxic relationships."
– Lavenderplatte
"Alternatively, leaving healthy relationships because you're bored and want to have fun."
– numenik
Too Scary
"Romanticizing your 20s and fearing your 40s. (live where you are)."
– theresites
"This is so good. So easy to romanticize the past and fear the future. Life is organic and so are we. We will keep changing and often times in a good way (stronger, wiser, more confident etc.). I'm so happy to be who I am at 37."
– iamnottheuser
Compare and Contrast
"Comparing their lifestyle to other 30-somethings."
– Affectionate_Item_51
"This is a good one. Your peer's success can seem perfect from afar and make you feel inadequate."
"But if you sit down and talk with them you will learn all sorts of shortcomings and difficulties in their life that will make you appreciate something about yourself and your situation."
"In other words we all just out here tryna function."
– ThunderBobMajerle
It's Never Too Late
"Thinking they are too old. Never too late to switch career paths or look for a new relationship or start taking care of your health."
– Mans_Got_Cheaks
"Almost 40, just started my MBA. Never too old!"
– AbsoluteCP
"It's absolutely never too late. I'm 42 and honestly feel like everything is getting better, ESPECIALLY dating and relationships in general. It's a relief to finally know myself and what I want."
"Also, I'm returning to study next year and looking forward to a career change. Having a beginner's mindset, always curious and learning. My dad is an inspiration, her had a stroke in his 60's and changed his life. After he recovered, he got a divorce, moved countries and decided to study medicine. He's now in his 70's living this dream and working as a doctor. It's never too late!"
"I feel and look younger than when I was 30! I know many people well into their 60's and 80's with this growth mindset and I'm determined to be like that until I die."
– Tank_Grill
Healthy Living
"Not exercising enough and eating a crappy diet. You can't get away with those things anymore like you did in your 20's."
– DeathSpiral321
"My doc told me at the end of last year that I'm not 16 anymore and now is the time in my life where I get to decide whether I want to see my daughters grow up or whether I wanna die of a heart attack in my 50s. Sh*t cut deep but I got the message lol."
"Dropped 40 pounds since January and might be in the best shape of my life tbh."
– Misdirected_Colors
Friends Forever
"Your 30s is when you are really in the thick of "adulting". It's easy to loose focus on what is really important to you among all the demands and responsibilities."
"Not Fostering Friendships: As you enter your 30s, maintaining and nurturing friendships becomes more challenging. It's a time when connections can fade, and forming new ones becomes harder. It's very important to invest effort in the friendships you currently have. Edit: A few people have commented about what to do when people don't reciprocate? My advise - keep trying! Everyone is under water in their 30's, they likely won't be able to make every attempt at outreach you make. But over time as things become less hectic they will remember you kept trying (without guilt) and will appreciate it and come back to you. But toxic people, yeah cut those out!"
– hyperside89
Romance
"Not Nurturing Your Romantic Relationship: Responsibilities increase in your 30s like careers, parenthood, and caregiving for aging parents. It's common for the most crucial relationship – your romantic partnership – to be inadvertently neglected. Avoid taking your partner for granted, assuming they'll always be around, or treating them as an outlet for your worst moments."
– hyperside89
Be Who You Are
"Not Preserving Your Identity: Similar to the previous points, your 30s come with a whirlwind of conflicting priorities that can lead you to lose touch with your identity. It's easy to forget what truly brings you joy and satisfaction. Maintain a hobby that gives your life purpose and regularly reflect on whether your job still fulfills your needs in terms of purpose, financial stability, and overall satisfaction."
– hyperside89
"I'm 33 and in the process of rediscovering who I am, what I like doing beyond just 'filling in time' and how I like to present myself. It's scary to be caught off guard by the realisation that you don't know you and just as scary trying to start down a path to change that."
"I'm happy with my job and my role as a mother. But as an individual... I just feel like a crusty 90's kid, wearing 00's fashion and focusing on everyone else's needs because it's hard to find a direction for me that will 'spark joy'. I want my wonder and whimsy back!"
– Makasaurus
Change Always Happens
"Thinking you're a finished product, not likely to change all that much."
– kat_Folland
"Have you tried not moving in the ocean? It's damn impossible. You can't be stagnant in the turmoil of this world."
– quanoey
NOT Forever Young
"Biggest mistake I made in my 30's was not enjoying them more."
"Young enough to party, still play some sports, and perfectly in place in any bar. You have energy, you have a circle of friends (that will get smaller, trust me)."
"Try to carpe a diem every once in a while, the decade passes VERY quickly."
– hockeynoticehockey
"Do whatever you can while you are young. 30s is a peak time. I'm 64 now, forced into early retirement, and I can't do half the things I "thought" I would be able to do in "retirement". Can't bend to do gardening, can't climb the ladder to get into the pool, can't handle a walk for more than a few minutes due to arthritis and more. I'm mentally "still young" but my body is telling me otherwise."
– saywhat1206
Life Is Tough
"Got laid off at 32? Just said F it, got 2 degrees in different fields (37 now). But I kept expenses really low and saved/invested a lot of money when I did work. I went from medical research, to analytics, to education, to computer science now."
"30's...uhhh not starting investing by 35, because that's the last stop on the compounding train."
"Also, I see people get wrecked by bad marriages/relationships. That's probably one of the biggest wealth and happiness destroyers I've seen."
"Also, waiting over the fertility window. People tried to have kids later on and it looks like an absolutely expensive brutal experience with the OBGYN visits and the $15k USD IVF rounds (multiples). Then dating over your thirties seems like a hopeless market from what I can see. I never really tried so I dunno (data analyst in me looked over the stats as a 5'7 East Asian male in North America, I'm out!)..."

"Oh yeah!!! Health! Working out is crucial. After 40 it gets super tough to achieve any exceptional fitness goals. That's the best case scenario. Some people come down with nasty metabolic diseases like diabetes, and the CVDs - hypertension, cholesterol, and heart disease - these are very difficult to reverse and they kind of stick to you with more aggressively the longer they persist."
"Also, daily brushing/flossing, apparently dentists are expensive in older age. Brushing avoids cavities, flossing avoids gum disease and cavities."

"Also, not constantly learning about economics and economic/social/technological/political trends, because the pace of technology will wipe out people's economic opportunities faster than their head can spin. I see a lot of people get broad sided by economic malaise because they didn't get their financial house in order before a crisis hit. Life can be rough!"
– Deleted User
I'm not 30 yet, but I sure will learn from these stories!
Reddit user TheGreek1 asked: 'What made you realize your true sexual orientation?'
Everyone has a different journey on their road to self-discovery.
Especially when it comes to their sexual identity, many young adults struggle with not fitting in and wondering where they belong in social situations.
It's common for many of these individuals to be ashamed and suppress their identity for fear of being judged or ridiculed, while others have a support system at home or among close friends.

Curious to hear how people arrived at their moments of self-discovery, Redditor TheGreek1asked:

"What made you realize your true sexual orientation?"
Exposure to media helped these Redditors with their epiphany.

The Guy On TV
"So one day I saw a tv show, and there was a gay guy in some part of it, so I thought to myself, am I gay? And I came to the conclusion that I am in fact, straight."
– ShapeShiftingBruh
"Same! Or you may see a good looking guy but it doesn't feel the same way as seeing a good looking woman. I hope that makes sense."
– gomeazy
Erotic Magazine
"I stumbled upon a stack of old playboys when I was 7 actually. I was very very intrigued. Before that I thought boys and girls both had penises lmaoo."
– 335i_lyfe

'Cuz Ya Gotta Have Faith
"I'm dating myself here but George Michael's video for 'Faith.' At the beginning there is a hot girl in high heels leaning against a jukebox on one side and he's on the other side. My eyes went to him. I thought, maybe I just want some jeans like that. Naw. I wanted what was IN the jeans."
– shakycam3

Some experimented to determine their sexuality.
Trying Oral
"Honestly? I had some doubts at first. So I let a guy go down on me during a 3some with his girlfriend. He was a freshman psychology student and had just learned about Kinsey and was making a big long speech about how sexuality is a spectrum, and nobody is truly 100% straight, and you know what? It was kind of compelling. So there I am, getting what was probably the third blowjob of my life, and I just can't stay hard. This dude was motivated, and no matter what he did... I think I was every bit as surprised as he was."
– porn0please
Best Buddy Hook-Up
"Same here. I thought, 'let's try men, see how it goes!' Found myself hooking up with a close male friend who is, by all means, a f'kin smoke show."
"It was a safe space. I felt comfortable. And I learned - at most I'm a Kinsey 1 maybe. Maybe a Kinsey 0.5."
"If I die without ever being with another man, all good."
– astoneworthskipping

Those who were acquainted with or related to these Redditors tried to convince them of their sexuality.
Recognizing Beauty, Not Acting On It
"My sister in law was trying to convince me I was 'bisexual with a preference for men.' She wouldn't let it go, all because I can appreciate when a woman is beautiful. I told her that I can see when a woman is beautiful, but it doesn't mean I'm attracted to them."
Little Closeted
"My best friend in high school was a lesbian, and was always trying to convince me that I was bi. I was like, 'lol no, I'm straight af.' Well, one night with my guy of many years, we were opening up about our kinks and- I don't know, I guess I just finally felt safe enough- but I realized I'd always kept a door closed inside of me where I knew I was also attracted to women."
"I've had way too many bad experiences in the past with female friends (who I think were actually crushes) to actually ever think about dating a woman, but I'm definitely also sexually attracted to them."
– Dizzy_Duck5436

Impressions made from a certain age can't be forgotten.
Kindergarten Crush
"When I went to kindergarten round-up when i was 5, I remember seeing two very pretty girls and thinking I would like to kiss them. To be honest, 35 years later those two women are still very pretty and I would still like very much like to kiss them."
– 2aboveaverage

The Handsy Child
"I remember falling in love with my first grade teacher. Ms. Florence. It has always been ladies for me. I read these modern discussions where people are debating sexuality, and it just doesn't compute. My Grandpa told stories about me putting my hands down women's shirts at age two/three."
– momentum_1999
My elementary teacher's assistant was a high school student named Randy.
He was the first guy I couldn't take my eyes off of.
He was a redhead, had freckles, and stunning green eyes that looked deep back into mine whenever I pretended I had a question for him but fumbled with my attempt at small talk.
I recognized him as a beautiful man but I didn't understand why I gravitated toward him as I was years from having any kind of sexual comprehension or awakening as a ten-year-old.
But I know for certain that was when I realized I was "different" when I pined for him and wanted to be near him every time I went to school.
I wonder what Randy is up to now?
Do you sometimes think about the people from your past you've had crushes on?

CW: Death and miscarriages.
It's always sad when a couple doesn't make it all the way.
Especially when a promise was made.
Isn't that what an engagement is?
A very expensive promise.
Diamonds ain't cheap.
Redditor mimi_nivi wanted to hear about the reasons why finally getting to "I DO" was impossible, so they asked:
"People who were engaged at one point but never got married, what happened?"
I've never been engaged.
And I thank God everyday.
My laundry list of exes is full of stains.
Not in Bed?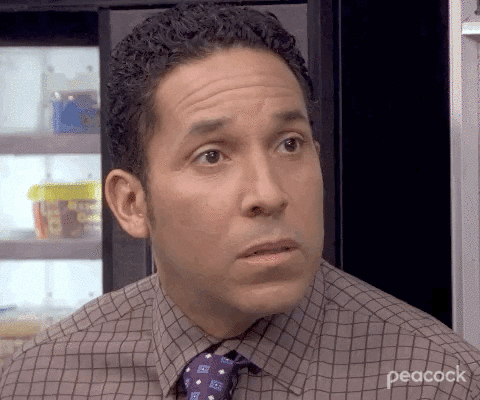 Season 5 What GIF by The Office
Giphy
"Came home for lunch one day to surprise her. Surprise was on me as she was in the middle of doing her co-worker on my couch. I loved that couch."
Siguldg
3 Months Before
"He wasn't participating in the wedding planning at all and I realized he didn't actually want to get married. There was a lot of pressure from his family and admittedly, me as well. I just wanted a family and to be married and hadn't really paid attention to his reluctance up until that point."
"It was 3 months before the wedding and I sat down and reviewed our relationship. We were incompatible at several crucial points, even though we loved each other a lot. So I called off the wedding and ended it and while we were both sad, we were also relieved."
"This was more than a decade ago and whenever we run into each other we catch up and there are no hard feelings at all. He's married and a father now and I couldn't be happier for him."
Midnight_Muse
Back in 2012
"She died due to seizures. 3 am: she was home alone. She woke up and had a seizure and unfortunately hit her head against a wall… 7 am: she was supposed to show up at her parent's house to drop off the dog before work. She didn't. 9 a.m.: her parents went to check on her, the dog was fine, but she was unresponsive. 9:30 am she was declared deceased at the scene. 10 am: I was at work and I got a call from her father… I lost it right there. It was back in 2012 but still, I'm not over it yet."
Fragrant-Snake
Cruel
"We had like 6 miscarriages."
"At the end of the relationship, he said something to me like 'It's just so hard… I look at your face and I feel like I SEE nothing but 6 dead babies.'"
"Can't really come back from that one. I mean some people can. We couldn't."
"It's crazy in hindsight but everything just kind of worked out. I have two beautiful daughters and a stepdaughter I love and a great life!"
relentpersist
Whoops
"Turns out she liked vagina as much as I did."
wayneo88
Sometimes too many of the same interests are NOT a good thing.
Lesson learned.
Thank You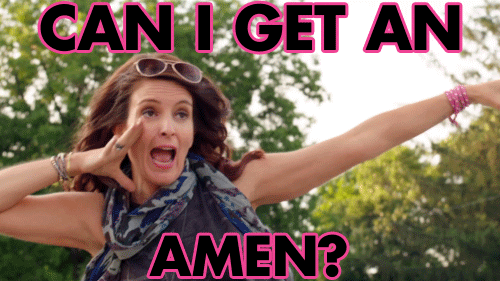 Preach Amy Poehler GIF by Sisters
Giphy
"He cheated before we got married and I found out. I thank the stars every f**king day I didn't marry him."
fatfemmebish
Old Friends
"She started hanging out with an old group of high school friends and just changed. She became extremely nasty over wedding plans, telling me we had to have the exact same number of guests on both sides. If I had one more guest than she did, she made me remove someone from my side. I knew if I moved forward it would have ended in divorce, so I just ended it before it got to that."
Wastoponcene
True Colors
"The longer we lived together leading up to the wedding, the more he showed his true colors. One day while I was cooking dinner for us he started screaming at me, like an inch from my face, and called me a (see you next Tuesday.) Something about it snapped some sense into me. I walked out and never went back."
gamergirl007
Technicalities
"We're still technically engaged, but we never wanted a wedding. We met way late in life (I'm 50, she's in her mid-40s), no kids, and if we get legally married the gov't f**ks with her disability assistance so she is my spouse, my partner, and my soul mate. But we don't feel the need to get married. But I do have a living will just in case. We will be celebrating our 10-year anniversary early next year."
lovedontfalter
Holy Mary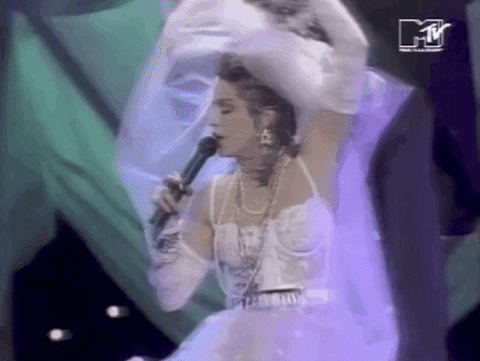 like a virgin madonna GIF
Giphy
"The Holy Spirit came to him in a dream and told him that he couldn't marry me because I wasn't a virgin."
hitlersd**k69420
Well, sometimes it's just not meant to work out.
And that sounds like a blessing.
As a child, my family traveled extensively throughout the United States. Both of my parents loved to travel.
I went to 48 of 50 states—just Alaska and Hawaii left—as well as parts of Mexico and Canada with my parents. As an adult, a job I had for 13 years required travel, sometimes for a month or more.
Through that job I made it to Germany and Japan.
Needless to say I've seen my share of tourist attractions and tourist traps. But I'm a sucker for kitsch.
So while I love going to Wall Drug every time I'm headed west on Interstate 90 in South Dakota, others might say to skip it.
A Redditor asked:
"What was the most disappointing, tourist infested place you've ever been?"
For the 'Gram
"I'm sure other cities have this problem, too, but there's an epidemic in New York City of pop-up 'museums' that are essentially just Instagram backgrounds."
"There are some great temporary exhibits in the city all the time that genuinely have cool artwork, or historical items, or just make for a neat experience. ...and then there's ones that just have a bunch of backdrops for people to pose in front of and maybe a placard."
"Special shoutout to the 'Museum of Candy' that was hosted in a random warehouse and where you didn't even get any candy with your ticket admission."
~ blueeyesredlipstick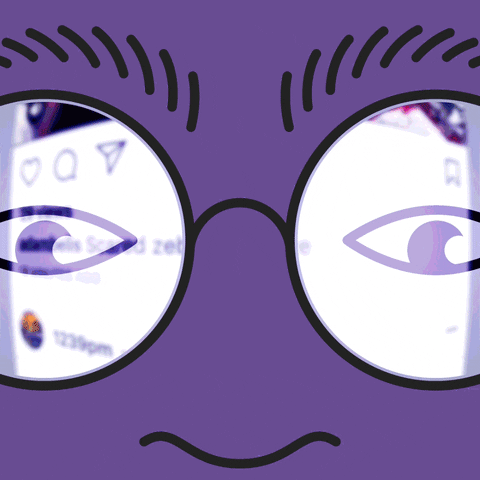 Giphy
The Locals Are Over It
"Nassau,Bahamas. It was like being in a very expensiveprison."
~ outerproduct
"My grandpa was born and raised in the Bahamas. We used to visit periodically to see a gang of old lady relatives who lived in Nassau, starting in the 1970s."
"There used to be a nice old fashioned island feel to the place, lovely old shops and awesome quiet beaches."
"Once they built Atlantis and all the cruise ships started dumping people in town everything started looking like a crappy strip mall and everything fell apart."
"Now it's dangerous and horrible and all the Bahamians hate all the tourists and can't be bothered."
~ watermama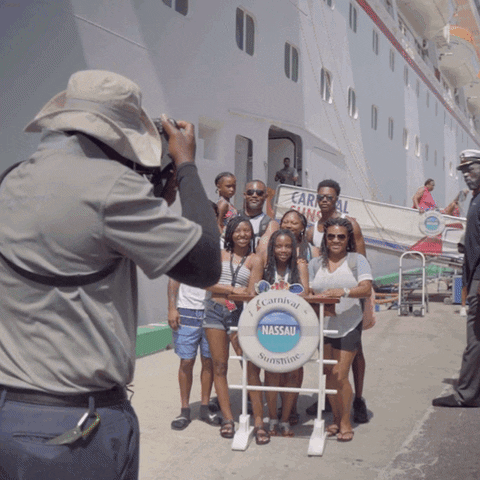 Giphy
No Wonder She's Not Smiling
"The room with the Mona Lisa in it, The Louvre, Paris, France."
"It's behind glass and I couldn't get anywhere near it and it's not that big of a painting to see from the back of the room when all the people in front of you had giant cameras."
"Maybe it's better in the age of cell phone cameras—but I doubt it."
~ Appropriate_Panda467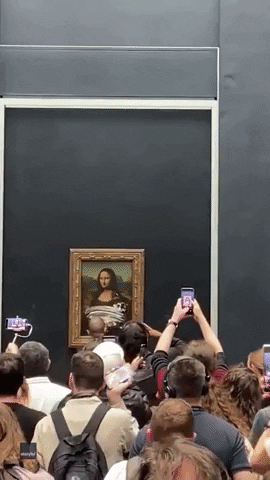 Giphy
Not Like In the Movies
"Hollywood Blvd, Los Angeles, California… literally a worse version of NY Times Square (which also sucks)."
~ Phader24
"I remember the smell most of all—a heady mixture of weed smoke, urine, and tour bus exhaust."
~ lost40s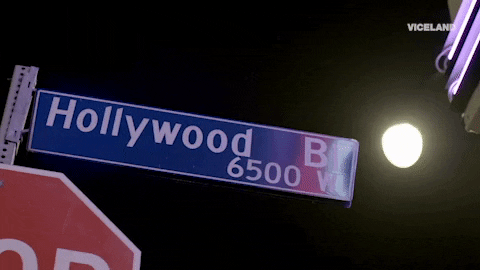 Giphy
Trying To Get THAT Shot
"The leaning tower of Pisa, Italy."
"A field of tourists trying to take a picture of the tower without other tourists in it and souvenir shops trying to sells those tourists stuff."
~ Korpikuusenalla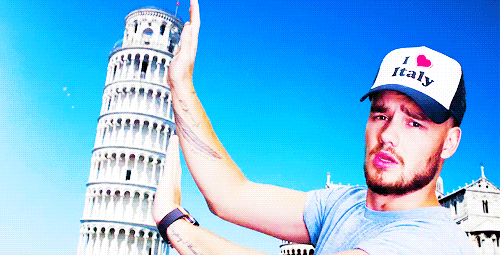 Giphy
The Locals Are Over It, Part 2
"Every cruise ship port in the Caribbean."
~ Lallner
"A coworker had a cruise re-routed from its original destination to the Bahamas because of a hurricane.
"He was pretty upset and called the Bahamas 'the McDonalds of the Caribbean'."
~ BGFalcon85
"I don't even get off the ship anymore."
"I just enjoy the opportunity to have a mostly empty ship and drink cocktail after cocktail on the pool deck and enjoy the scenery of the clear blue waters around the ship."
~ HottestGoblin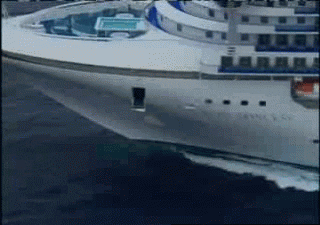 Giphy
Not the Same
"My own city in the last 10 years. Amsterdam, Netherlands really took a nosedive. Lots of unique little shops disappeared in favor of approx. 10 million frozen yogurt/chocolate waffle stores."
"Tourists used to be a few chill, cheery groups interested in the city they were in—now they sometimes look like hordes of zombies hobbling from one tourist trap to the other. Painstakingly slowly, and of course taking up the whole sidewalk."
"I would like to see MORE tourists who actually visit Amsterdam FOR Amsterdam—its architecture, history, culture, etc... Instead of hopping from one chain store to the next, or acting crazy because one thinks one can do anything and everything in this 'free city'."
"Amsterdam can still offer a great time, but make sure to prepare properly so you can avoid the tourist traps that bloat the cityscape and have out-competed the independent shops that gave my city its unique character."
"Amsterdam now often feels disappointing to me, specifically, because I can compare it to the way it was 10-15 years ago. And it's unfortunately just not the same."
~ dreamy_25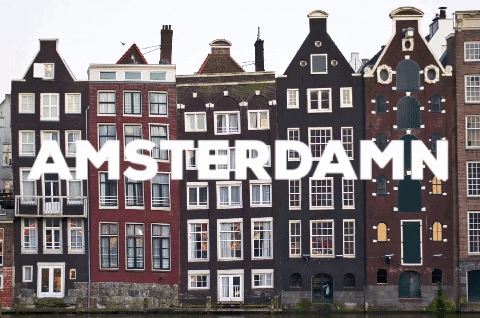 Giphy
No Leisurely Strolls
"Venice, Italy in August, I felt bad being there. Luckily was only a day trip but it was like something from a horror film."
~ luckybeee
"I was in Venice in late September last year, so off peak season, and I was told they stopped letting cruise ships stop there, so it wasn't completely packed."
"I had a great time, but the sections of the city that were closer to St. Mark's were still quite crowded. That, and the shops went from local restaurants around our Airbnb to Chanel stores by St. Mark's."
"I could see if it were more overrun with tourists that it would be unmanageable. Those tiny alleys you have to walk through would get crowded fast."
~ Lambfudge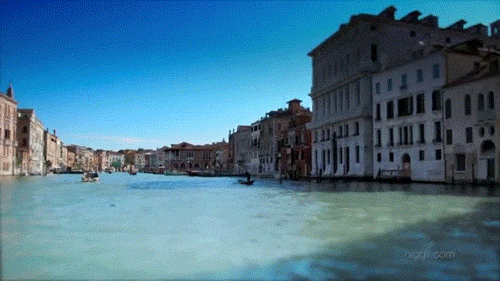 Giphy
Do Not Pet the Fluffy Cows!
"Yellowstone National Park, USA is fantastic when it's just you or a few other people."
"However, most of the main sites are so full of people it really feels like Disney World at some points instead of nature."
"It's also infuriating when I see so many tourist disrespecting the nature by walking off of the paths/boardwalks and leaving trash around."
~ wyatt_sw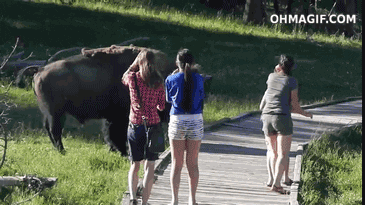 Giphy
Buy a Postcard
"The Sistine Chapel, Vatican City."
"It was incredible to see in person, but it was literally shoulder-to-shoulder with people and they were trying to usher everyone through as fast as possible, so I felt like I was in the way and couldn't stay long."
"I would have loved to just gaze quietly at the ceiling and take it all in for several minutes, but that wasn't an option."
~ Atheist_Alex_C
"My main memory of the Sistine Chapel was the guard yelling SILENZIO! SILENZIO! the whole time."
~ ima_mandolin
"I don't even remember what it looked like when I went. We were rushed in, attendants yelled 'no photo' every second, then everyone snuck photos anyway, then got rushed out."
~ MxMstrMxyzptlk
"Ugh, I had the same experience. I was there at the end of June and not only was it crowded, it was 38°C (100°F), so it was f'king miserable inside and reeked of body odor."
~ pinkkittenfur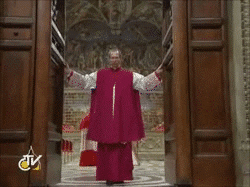 Giphy
Not an Ariel View
"The Little Mermaid statue in Copenhagen, Denmark was...underwhelming. To be fair though, I shouldn't really have expected to be whelmed by a little mermaid statue."
~ Apprehensive_Jaguar
"It was so tiny and just swarmed by people with selfie sticks knocking each other in the head! I ended up skipping that adventure and exploring the area instead."
~ BrookeStardust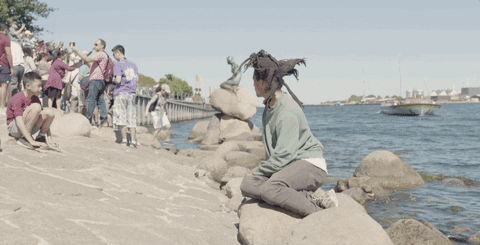 Giphy
Indonesia Has Many Islands
"Any tourist destination in Bali, Indonesia."
"Beautiful place, amazing food, stunning vistas, friendly people, but the pushy salespeople on the street outside every tourist destination trying to extract every rupiah I had for tourist knick-knacks ruined a lot of the good vibe."
~ PeterJoAl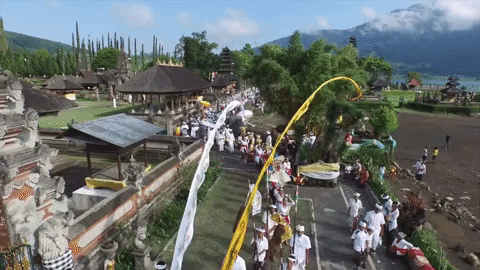 Giphy
It Was Just a TV Show
"Dubrovnik, Croatia after Game of Thrones. So many Khaleesies."
~ ComfyHomonto
"I was in Dubrovnik before GoT and even then it was a bit of a tourist trap. It's probably a million times worse now."
~ f1manoz
"It's insane. We stayed there for 3 nights."
"The first day it felt real crowded, but was still a really cool thing to see if quite touristy. It's just a neat place to walk around and check things out."
"The second day 2 cruise ships came in and dear sweet God. I've literally been to festivals that felt less crowded, zero exaggeration."
~ Regular_Working_6342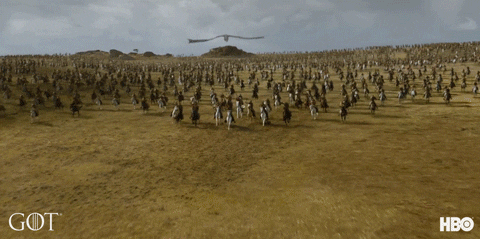 Giphy
Beware of Scammers
"Cairo, Egypt......all of Cairo."
~ RhinestoneHousewife
"I'll never forget that Reddit thread where people were asked which country they'd never go back to and almost all the top comments were Egypt. Such a shame considering that the country has a really rich history."
~ alicization
"I've seen 4 videos of people in egypt at the pyramids, all 4 were harassed basically the whole time by tourist traps. That's the sad part about going to poorer and touristy countries."
"Many people see a foreigner as a meal ticket to scam, of course there's good people but the bad usually outweighs the good in my experiences."
"My grandfather served in ciaro is WW2 as a prep cook for the military, he loved Egypt so much for most of his life and went many times over the years. Back in 2010 he went for his last time to Egypt with my grandma."
"He had health issues but he mainly didn't want to go back cause of all the tourist traps."
~ Turbulent_Pea_2568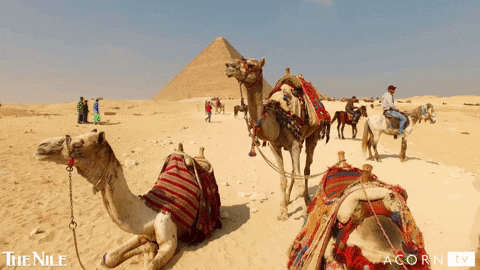 Giphy
Not a Jolly Holiday
"Oxford Street, Central London."
"The place for you if you enjoy:"
"Claustrophobic levels of crowding, overpriced/borderline fraudulent retail, traffic that barely moves, groups of roadmen/hood teens everywhere."
~ o1frmda4
"As a northerner I was always led to believe that Oxford Street was the place to be and had amazing shops."
"I was gutted when I got there when I was 21 to find that most of the shops were available in Newcastle, some resembled market stalls just indoors, and the rest sold tourist tat."
"Honestly gutted. Haven't been back and I'm now 38."
~ SparklePenguin24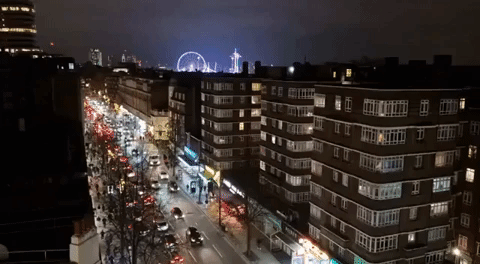 Giphy
I spent time in South Dakota as a kid. My paternal Grandparents lived there in the Paha Sapa (Black Hills).
My Sisters and I would tease my Mother because every time we visited, she'd take us to Mount Rushmore.
They're faces carved in a mountain—they don't change.
If you've seen it once, you really don't need to wade through tourists to see it again!
So, what's on your "not worth it" tourism list?
We've all heard our fair share of conspiracy theories, and whether or not we truly believe them, we can agree that they're fun to think about.
But there are some that are more sinister than others, and some that are far too applicable to simply ignore.
Redditor Specific_Shop_3975 asked:
"What's a conspiracy with the most evidence to back it up?"
The Sinking of RMS Lusitania
"The British government deliberately put the RMS Lusitania in harm's way to get her sunk to bring the USA into WW1. The fact the records have been resealed for another 100 years adds credence to this conspiracy."
- Blackmore_Vale
"Dude, it's not even a conspiracy theory. The German consulate took out a two-page ad in the New York Times telling people to not board because they were going to sink it."
"Also at the time Britain didn't have an option but to sell the ship because it was carrying so many munitions that they desperately needed. This isn't a conspiracy theory; it's just plain fact."
"Both governments knew the risks and they needed it to galvanize support."
- hagantic42
Not So Sweet Candy Stores
"In the UK, there was a recent boom in American sweet shops that sold grossly overpriced import candy. They were suddenly everywhere after the pandemic, they didn't sell much, but they were everywhere."
"Someone on TikTok theorized that they were all money laundering fronts, so people started filming in the shops laughing at the prices, and staff always seemed to get really angry about it."
"Then it was announced last year that there was an HMRC (UK's tax wing of government) investigation started because the theory held water, and suddenly they all shut down."
"The one in Leeds Centre near Trinity currently has a notice of abandonment in the window and you can see the shelves are still stocked: the owners just ran off and left it."
"Sounds like another successful case for the TikTok detectives."
- fearthe0cean
What's Behind the Price of a Piece of Art
"Modern art is just money laundering."
"Nobody pays 2.2 million for a blank canvas."
- Poultry_Master123
"The brilliance of modern art money laundering can't be understated."
"Alfred wants to pay Brad $100k for a bribe."
"Brad wants this money to be 'clean' to avoid authorities looking into him."
"Brad 'sells' a worthless modern art piece for $100k."
"Alfred has now successfully transferred the bribe to Alfred. However, Brad is now in possession of a painting that the 'market' says is worth $100k. Down the line, Alfred might be able to sell this now 'valuable' piece of art to a third party for $50k, $100k, or potentially at a profit!"
"It can get even more complex when the artist is basically a part of the money laundering ring. This makes it so that Brad can fictionally increase the cost of buying the art from the artist in the first place in order to make the money laundering less obvious."
- Zigxy
Why So Many Options?
"There is something fishy going on at Mattress Firm. How can they stay in business with a store in practically every plaza when the average person buys a new mattress every decade or so?"
- PWcrash
Quite the Distraction
"Might not be a 'conspiracy theory' per se. But I believe that the government works hard to cover up their own incompetence."
"Part of that is manufacturing insane conspiracy theories as a way to make anyone who asks questions look crazy. Or at least to serve as a distraction."
- ButtFarquad66
A Conspiracy Is a Conspiracy
"The meta-conspiracy to convince dumb people that the word 'conspiracy' means 'a crazy person's imagination.'"
"Conspiracies happen every day. There's a global conspiracy of adults to convince kids Santa is real. It's not necessarily a bad thing, but it's a conspiracy."
"Somewhere along the line, the word got hijacked and it immediately discredits whoever says it. It's practically a trap to use the word, so you have to dance around it if you want to describe people planning things in secret."
- Bob_the_peasant
Widely Discredited
"The government deliberately leaked false information to UFO investigators to discredit them because they were getting too close to the truth."
"(The truth being that Area 51 was a testing grounds for spy planes and stealth aircraft and was attracting too much attention for a secret weapons facility.)"
- 4thofeleven
"I think the government does this with conspiracy theories across the board. Promoting outlandish tinfoil hat-type theories helps discredit the ones that are actually real."
- QUINNFLORE
Another Money Laundering Front
"Benetton is a front for Italian mob money laundering."
"Probably wasn't at first back in the 80s but now... decent-sized stores in expensive real estate all over Europe, never anyone in the stores, never seen anyone wearing the clothes, don't know anyone that's bought anything from them, ever, and neither do those people."
- Bannedin_3_2_1
"I shop there all the time, in both Italy and Switzerland. It's the highest quality for the most reasonable price that I can regularly find in Europe. I'm never the only one in there or checking out, either."
- AdultDisneyWoman
"Sounds like something a money launderer would say."
- kjm16216
Residential Monopoly
"Blackrock and Vanguard are buying up all the residential property they can in order to get the majority of Americans renting from them. Estimates say by 2030 they will own 60% of residential property."
- smartsapants
"I so wish we could all stop fighting about dumb sh*t for just a few weeks so both sides of the country could pass a law that bans any corporation or non-US citizen from owning residential property(with some provisions to account for things like bank loans obviously)."
"This would have such a massive effect on quality of life going into the future. Of course, it won't happen."
- ternic69
People of Influence Parties
"The Bilderberg group. Every year in summer, they meet, and people keep track of who is there. Guest lists every year. Top politicians, royalty, corporate owners. Extreme security. No protocols."
"There is confirmation from a variety of these people that they were there."
"So, what do they talk about? Are they coordinated somehow after each meeting? How much influence do they have?"
"Well, given the extreme security, it's difficult to say. I am sure it's nothing, though. Why would those groups of people want to influence the world to suit their agendas, right?"
"Also note, anyone discussing this gets called a tin foil hat, or paranoid, or a conspiracy theorist who probably also believes in antivaxx reptilian....."
- Common-Wish-2227
Secret Climate Change
"The petroleum companies knew burning fossil fuels would lead to global climate change but hid the evidence of their own funded studies and did nothing to curb consumption, instead funded groups opposed to renewable, non-greenhouse gas generating energy to maximize shareholder value."
- 85_Draken
The Travels of Elvis Presley
"Elvis didn't die in 1977. He was working with the government (DEA OR CIA? I can't remember?). When he was compromised they had to fake his death."
"He actually moved to Argentina and lived the rest of his life down there."
"There were a lot of sightings. My favorite is when one of his house workers reported someone that looked just like him lying out by the pool at his own house the day after he died."
"It's a fun theory that is pretty convincing the more you look into it."
- Affectionate-Win-788
Conspiracies All the Way Down
"People believe all the governments in the world have collaborated on keeping the shape of the Earth and our inability to visit the Moon a secret..."
- draculamilktoast
"But what about the turtle we are sitting on?"
- KAG25
"More importantly, what about the turtle THAT turtle is sitting on?"
- Hym3n
Intentionally Divisive
"That our governments are turning us all against each other to distract us from the blatant wealth manipulation, corrupt practices, nepotism, cronyism, among hundreds of other big issue things. Their plans working a treat and the people as a whole can't see what's happening and start working together against it."
"We are losing our privacy, our rights, and our sense of connection with one another. We drift away while they get more and more powerful. People hand away their rights like they're going to get them back and never question it when it's not."
"Our planet had to deal with another of the world power's attempts at control and that's the pandemic or should I say the reaction to it. I was always a believer it happened naturally but as time goes on it becomes more apparent it wasn't."
"We are bodies hanging from the roof being bled dry slowly but if this keeps up we aren't just f**ked like a world war or nuclear war, if we don't do anything we will lose whatever control we have and we will never get it back."
- Magic_Kushroom
From interesting and wowing to deeply troubling, there's truly no shortage of conspiracies and conspiracy theories out there for people to puzzle over and research.
The most troubling thing about them, honestly, has to be the stigma surrounding a person's interest in them. As soon as someone expresses interest in one of these theories, others are quick to discredit them.