The Most Common Mistakes People Make When Choosing A Life Partner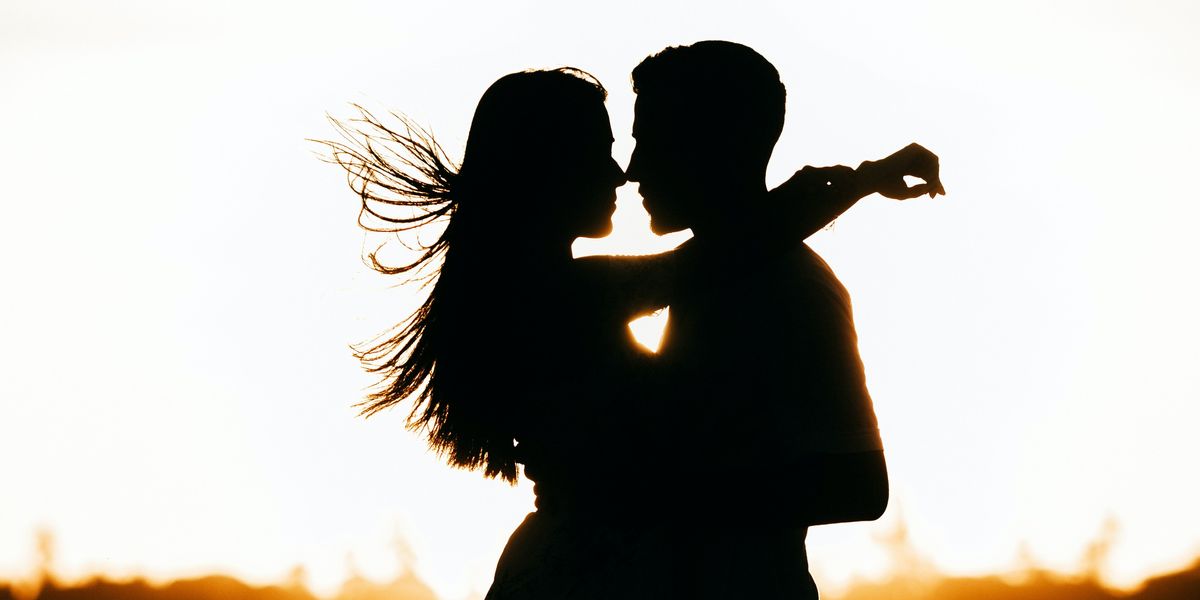 No one wants to be alone.
But that doesn't mean we should settle when it comes to choosing a romantic partner.
When people rush into things without letting love flourish, it could lead to problems down the line that can inevitably lead to difficult breakups.
---
Those who've learned this the hard way shared their experiences with love when Redditorlastknownstar asked:

"What common mistakes do people make when choosing a life partner?"
Discussing Life Issues
"Not discussing big life issues: your preference for having kids, parenting styles, deep religious beliefs, career aspirations, significant traumas…anything that may affect how you make decisions together later on."
– AwkwardFortuneCookie

Outdated Notions
"My parents were like this. Dad grew up in a standard midcentury 'men run the house, women stay in the kitchen' family, but Mom came from a long line of domineering southern matriarchs who had their husbands whipped. Dad was naturally a good cook and Mom hated cooking, but once they got married, Dad insisted she make all the food because that's what wives are supposed to do. No warning, total 180 on their relationship up to that point."
"He's learned his lesson and now happily cooks for my stepmom, but man... That's not something you can just spring on your new spouse overnight!"
– shebbsquids

What About Kids
"Having kids is a really big question that absolutely needs to be communicated. I've also heard that it's a topic that would make the man a big red flag if asked early into the 'relationship' as in first date and/or texts are off limits."
"Wouldnt it be a lot nicer to 'speed date' these big topics early on?"
– Leaping_Turtle
These Redditors realized ignorance of financial responsibility in a relationship came at a cost.
Finances
"Finance is the number 1 leading cause of divorce."
"Edit: this popped up in my YouTube recommendation (Is your relationship struggling because of finance? - Dave Ramsey https://youtu.be/XuU7oabGqjk). Google is not monitoring us or anything"
– strangemanornot
Spending Habits
"This is such a big issue in relationships. Knowing each other's spending habits is equally important. My ex would be extremely judgmental when it came to my 'fun money', but when he bought a new TV or a new gaming console, he was not to be questioned on it."
– RewardNo3000

Fixing Their Flaws
"Thinking, 'I know this person has flaws, but when we're married I can help fix them.'"
– DoctorExtra9060
"Ok marriage isn't working but if we have kids things will change because it will bring us closer."
– Mrepman81

Parasitic Love
"I personally had this issue dating someone who was as sweet as could be, but not the brightest bulb in the socket, and they relied on me for knowledge on everything from health to history to housework. All perfectly googleable or troubleshootable questions, but always defaulted to giving up and asking mommy the girlfriend for help. Admittedly it was kind of an ego boost to have someone always telling me how smart I was and deferring to my judgement on everything, but that's not what a healthy romantic relationship should be like."
"I thought I could nudge them gently into being slightly more self sufficient, but it only got worse as they grew accustomed to relying on me for every little thing. And of course the flip side was I felt like I could never rely on them when I needed help... I knew I was SOL if I couldn't do everything myself, because I was dragging around a parasite instead of a partner."
"Next time I want to spend years working on a fixer-upper, I'm just going to buy a crumbling Victorian house. It'll cause me less stress in the long run."
– shebbsquids
Taking An Emotional Toll
"I was in a similar boat with an ex, wasn't so much her fault as she had a learning disability and epilepsy."
"Every other weekend we also looked after her kids from past relationships, one of which had autism, and due to my ex's condition she wasn't allowed to be on her own with the kids meaning I had to be there as the capable, responsible adult."
"We were together for just shy of 4 years."
"After she broke things off it took a good few months for me to get used to the fact that I could actually let my guard down, switch my brain off and relax. Without needing to constantly worry that someone would need my help or that I needed to ensure her safety."
"She didn't quite realise the toll it was having on me or the amount of responsibility was on my shoulders. She would constantly suggest things like holidays abroad with just us two and the kids, and all I could think was that it would be far from a relaxing holiday for me as I'd have her and two kids to look after and be responsible for the entire time."
– ShadowSurgeGaming

Managing expectations is key.

Never Settle
"Choosing someone they think they should be with instead of someone they're actually compatible with."
"I feel a lot of people have a picture in their head of who they think they'll end up with and chase that ideal, instead of acknowledging their own personality and aiming for someone compatible with that. Easier said than done, but yeah."
– Viminia7 ·
Importance Of Value
"I talk with my partner about this all the time. We think its important to have shared values not shared interests."
"Yes it's important to share things you both like to do, but just because your partner likes One Punch Man, like you do, doesn't mean they are on the same page as you with resolving conflicts."
– scsm

Elvis Presley reminded us that only fools rush in, despite his intense romantic feelings towards his object of affection.
But the wise men he was referring to were on to something.
It's best to ease into things and let love grow, and not force relationships without really getting to know the person with whom you plan to devote yourself to.
If it's meant to be, it'll be worth taking things slow by getting to know a prospective significant other's dreams, what makes them, and their values to see if there is enough chemistry to develop meaningful relationships.

It's never beneficial to anyone to jump to judgment.
Especially if it's based on one simple action.
It's entirely likely that you might have caught that individual on a bad day, having a bad moment, or just experiencing a rare lapse of judgment.
Leading them to behave in a way that is not at all indicative of who they really are.
Even so, we still often find ourselves passing judgment on people, including total strangers.
Making assumptions, for better or worse, on the sort of person they are based on their public behavior.
Redditor FawnTi was curious to hear the things people witness which instantly results in their making judgments on total strangers, leading them to ask:
"What can a stranger do in public that will immediately make you judge them?"
If They Leave A Mess In Public, What Must Their Home Be Like?

"Throw trash on the ground."- crumpana
"A guy was walking in for an interview with my boss and just yeeted trash between the parked cars."
"We're a small company so we clean ourselves."
"After he left i let her know and that was that."
"How lazy."
"That would only translate to work."- seapancaketouchr
"Drop litter."
"Not pick up their dog's sh*t."- Kyadagum_Dulgadee
"Those people who throw bagged-up dog sh*t into shrubbery are the ultimate evolution of this."- LibertyPrimeIsRight
Sometimes We Use Our Better Judgement
"An act of kindness - especially one that doesn't benefit that person."

"OP didn't say it had to be negative."- Rettorica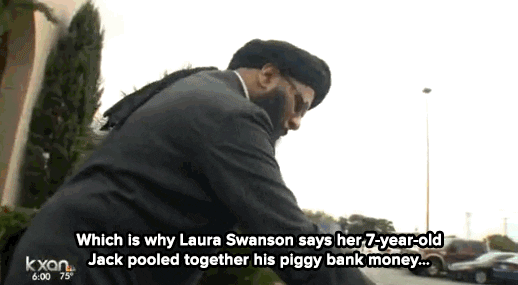 news mic GIF
Giphy
Shared Speace
"Saw a person unloading their groceries just push their cart into the next parking space and drive off."
"The next parking space was occupied by someone who was there, about to back out, who now had to deal with the cart behind them."
"All the judgment."- Arafell9162
No Reason Indoor Voices Can't Also Be Used Outdoors

"Scream at their partner."- FazeFrostbyte
"Screaming at someone whos just doing their job honestly."- notah0ee
The Epitome Of Selfless

"If they pick up litter I think they're a good person."- Quiverjones
"I pick up litter but I'm always convinced people think I'm weird for it, so thank you for this."- PootleBrain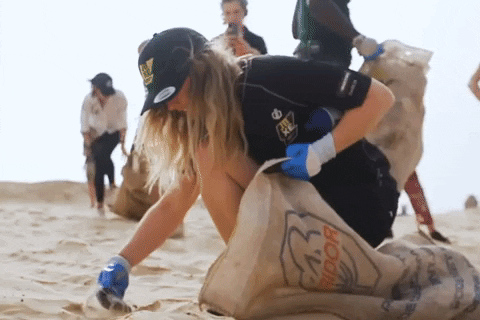 Giphy
Good Manners Need To Be Taught
"Watch a video on full blast, without headphones where it is very clearly inappropriate."
"Or scream at their kids, in front of a bunch of strangers."
"I think it's absolutely humiliating for a child and it is very telling of how they are to the child all the time."- melancholia__
Just Plain Gross.
"Not washing their hands after using the bathroom."- Nateddog21
"When I was at the dentist's office and I heard a toilet flush in a solitary bathroom, and my DENTIST walked out immediately after, I quit seeing them."- zulimi317
Especially After The Last Three Years...
"Mouth open no cover sneeze."- averagejill
"I loathe those people."- eyekunt
"During peak Covid, my coworker and I witnessed someone pull their mask down, sneeze, and then put the mask back on."
"At a pharmacy."- IDreamofLoki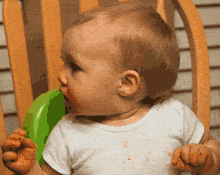 Baby Eww GIF by America's Funniest Home Videos
Giphy
We All Have Them, But Do We All Use Them Correctly?
"Their cellphone etiquette."
"Bad or good, I will watch and judge accordingly."- BulkyHurry
"For me it's being on your phone while driving.'
"Instant rage."
"Full disclosure: was t-boned by one of those a**holes."- okwellactually
Um...
"Defecate in the middle of the street."- Prussian_Empire_23
"Saw someone do that in San Francisco once."
"I was riding the bus and looked out the window and he was just dropping one on the sidewalk with his a** towards the street."
"Then on the next stop a homeless man started cussing out the bus driver because he wouldn't let him ride the bus for free."- Dry-Breakfast-2742
Who's Really The One Who Goes Viral?
"Take out their phone to film while someone is in a bad situation, instead of trying to help / call for help."- Pioumi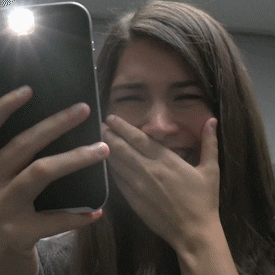 Picture Recording GIF by BLoafX
Giphy
Or In General...

"Being cruel to their pets."- OlyaBrnk
"Or wildlife."- kittytoes21
"Or saying something like 'it's just a pet'."
"B*tch this little dog is family and I would die to protect her."- Synner40
There Are Limits To "Making Yourself At Home."
"Be loud, Be rude to wait staff, let their kids run amok."- Emergency_Flounder58
"Rudeness to wait staff says a lot."-
zta1978
Not Everyone Needs To Be Included...
"Speaker phone call."- Nolan
"I've been noticing kids these days having FaceTime calls, but not looking at the screen!"
"What the f*ck is the point of that?"
"I think I'm officially old AND cranky."- Drewbox
Frustrated Customer Service GIF by Ryn Dean
Giphy
One's public behavior isn't always indicative of what they're like in private.
Even so, we've all been taught the basic dos and don'ts of how to behave in public.
Making it hard not to judge those who seem to willfully ignore them.
Nothing will get you in more hot water with your boss than coming up with a lame excuse as to why you didn't show up for work.
Especially if that excuse doesn't even turn out to be true.
Of course, life can be unpredictable, and sometimes what you're telling your boss might very well be nothing but the truth.
You just might need some evidence to back it up.
However, there are some excuses that might be one hundred percent foolproof for getting out of work without any resistance from your boss or colleagues.
No matter who you are, or who you work for.
Redditor Just-Stay-386 was eager to hear the excuses that will always successfully get you out of work, leading them to ask:
"What's an excuse to get out of work that no one can get mad at?"
Any Excuse Is Better Than None
"As a manager as long as you let me know that you aren't going to be able to work then we're good."
"If you just don't show up that's a different story."- LF_redit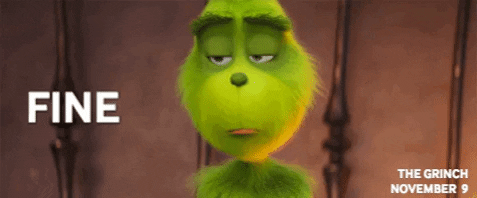 If You Say So Ok GIF by The Grinch
Giphy
Say It, Don't Spray It...
"I got sprayed by a skunk."
"I tried to go to work after showering with Dawn dish soap but my boss told me to go home."
"So I'd say getting sprayed by a skunk."- Sunshine95454
Ultimately, Not A Pleasant Experience For Anyone...
"I worked construction, and two separate instances on two different crews, someone said they sh*t their pants."
"Nobody questioned it and they left."
"I do believe they did sh*t their pants tho so you have to commit."- allornothing26
"'I sh*t my pants'."
"Absolutely, 100%, understand."
"See you tomorrow."- Abadatha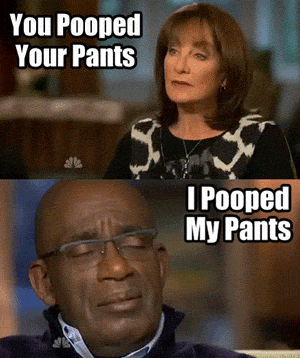 year january GIF
Giphy
Apparently Anything Regarding The Rear End...
"'Butthole is bleeding I can't make it in'."
"Not a single person will want to ask questions."
"You're welcome."- Psychologystudent28
Oddly Impressive In This Day And Age... (Assuming It's True...)
"I called in to work and said I had scurvy."
"A couple hours later an FTD florist delivered a bonzi lemon tree from my boss."- HawkMisfit
Not So Much The What, But The When...

"The excuse doesn't matter it's the frequency."
'You need to be excused a couple of times a year?"
'No big deal."
'You're out every other week?"
'That's an issue."- Im_probably_naked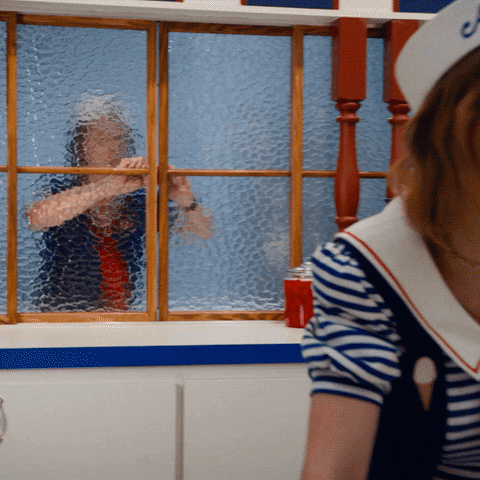 Netflix Seriously GIF by Stranger Things
Giphy
Or Better Yet, To A Hosptial!
"Me: hey I think I need to head home."
"Boss: Why's that?
"Me: I think I broke my arm."
"I'm standing in front of my bosses desk with my arm turned completely backwards from the elbow down, was in total shock."- ssandhanitizer
Good Thing They Remembered To Call...

"Last time I called into work, it was a quick call."
"'Can't make it in. Hit my head. Blood everywhere. Ambulance is on the way'."
"That one worked pretty well."- bioVOLTAGE
Speechless Isn't Always Good...
"Guy at work phoned in to tell our boss he couldn't make it in because he didn't have no clean socks."
"Boss was speechless."- Tankclark1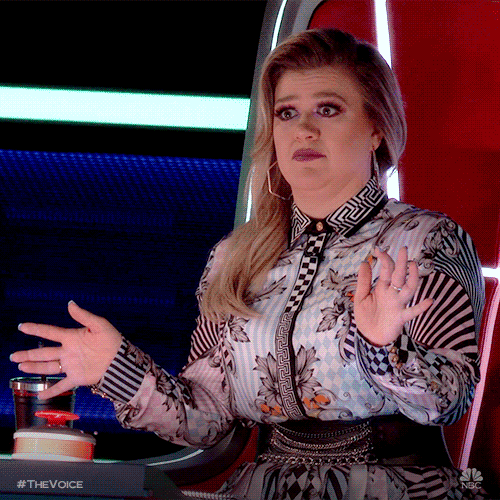 Nbc GIF by The Voice
Giphy
If Only For Plumbing Issues...
"Diarrhea?"- menki_22
"I used to have a sh*tty office job."
"I once had severe diarrhea and my boss tried to get me to work from the bathroom, at the office."- adventurousorca
In a Post Pandemic World...
"'I'm sick'."
"You don't need more detail than that."- too_sexy_for_reddit
"Where I'm at Covid is still a mandatory out until a negative test."-azorianmilk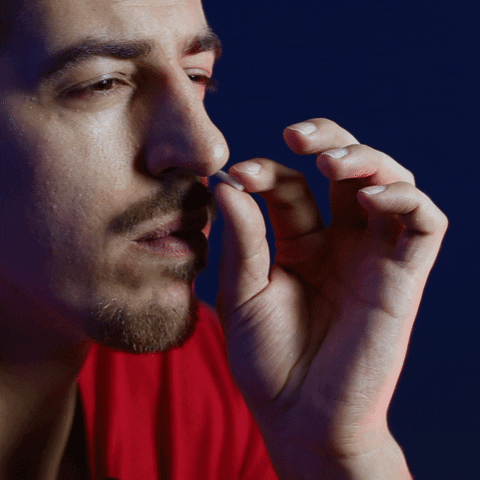 Test Virus GIF by Magician Edzus
Giphy
You Can't Make This Stuff Up...
"Worked on a construction crew at one time with this one colorful character that just couldn't get out of bed and to work on time, but could do the work of two when he was on the job."
"He always had the most entertaining excuses for missing work that no one could be mad at him."
"'Ran over a rabbit and had to return home to put it in the freezer'." "
"'Scored some weed that was so good I forgot what day it was'."
"And the coup de grace...'Woke up with my face in my girlfriend's armpit and was afraid to open my eyes'."- eron6000ad
Family First
"Something wrong with your kid."
"I've honestly thought about making up a kid just so I have an airtight excuse to cut out as often as my parent coworkers do."- Yak-F**ker-5000
In truth, pretty much any excuse could probably work
What's more important, is an air-tight alibi...