The Most Common Mistakes People Make When Choosing A Life Partner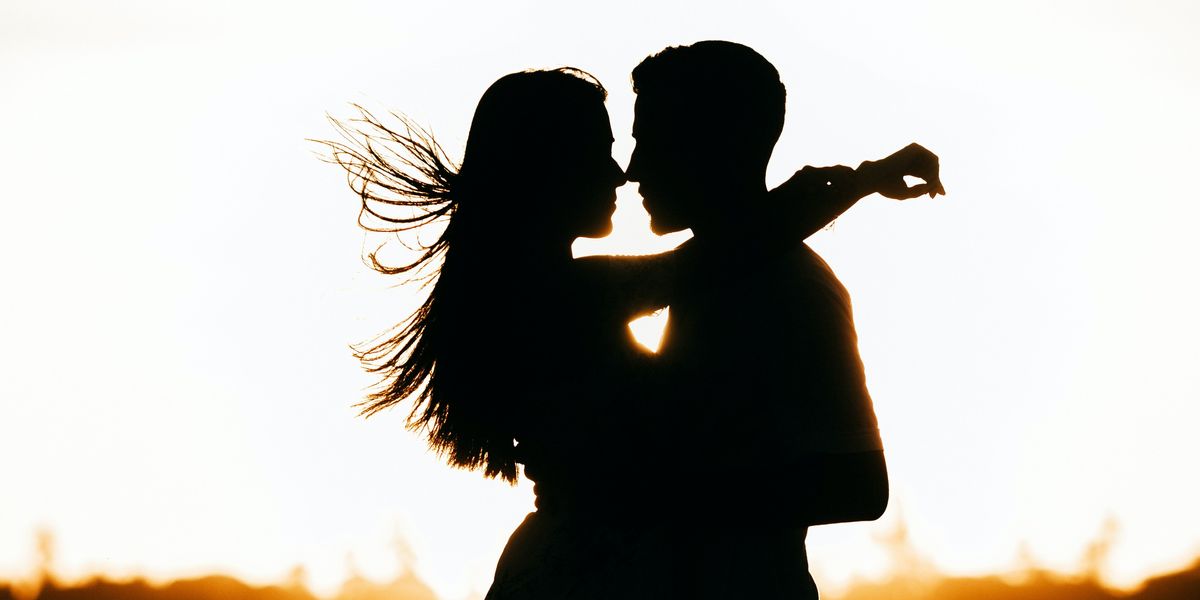 No one wants to be alone.
But that doesn't mean we should settle when it comes to choosing a romantic partner.
When people rush into things without letting love flourish, it could lead to problems down the line that can inevitably lead to difficult breakups.
---
Those who've learned this the hard way shared their experiences with love when Redditorlastknownstar asked:

"What common mistakes do people make when choosing a life partner?"
Discussing Life Issues
"Not discussing big life issues: your preference for having kids, parenting styles, deep religious beliefs, career aspirations, significant traumas…anything that may affect how you make decisions together later on."
– AwkwardFortuneCookie

Outdated Notions
"My parents were like this. Dad grew up in a standard midcentury 'men run the house, women stay in the kitchen' family, but Mom came from a long line of domineering southern matriarchs who had their husbands whipped. Dad was naturally a good cook and Mom hated cooking, but once they got married, Dad insisted she make all the food because that's what wives are supposed to do. No warning, total 180 on their relationship up to that point."
"He's learned his lesson and now happily cooks for my stepmom, but man... That's not something you can just spring on your new spouse overnight!"
– shebbsquids

What About Kids
"Having kids is a really big question that absolutely needs to be communicated. I've also heard that it's a topic that would make the man a big red flag if asked early into the 'relationship' as in first date and/or texts are off limits."
"Wouldnt it be a lot nicer to 'speed date' these big topics early on?"
– Leaping_Turtle
These Redditors realized ignorance of financial responsibility in a relationship came at a cost.
Finances
"Finance is the number 1 leading cause of divorce."
"Edit: this popped up in my YouTube recommendation (Is your relationship struggling because of finance? - Dave Ramsey https://youtu.be/XuU7oabGqjk). Google is not monitoring us or anything"
– strangemanornot
Spending Habits
"This is such a big issue in relationships. Knowing each other's spending habits is equally important. My ex would be extremely judgmental when it came to my 'fun money', but when he bought a new TV or a new gaming console, he was not to be questioned on it."
– RewardNo3000

Fixing Their Flaws
"Thinking, 'I know this person has flaws, but when we're married I can help fix them.'"
– DoctorExtra9060
"Ok marriage isn't working but if we have kids things will change because it will bring us closer."
– Mrepman81

Parasitic Love
"I personally had this issue dating someone who was as sweet as could be, but not the brightest bulb in the socket, and they relied on me for knowledge on everything from health to history to housework. All perfectly googleable or troubleshootable questions, but always defaulted to giving up and asking mommy the girlfriend for help. Admittedly it was kind of an ego boost to have someone always telling me how smart I was and deferring to my judgement on everything, but that's not what a healthy romantic relationship should be like."
"I thought I could nudge them gently into being slightly more self sufficient, but it only got worse as they grew accustomed to relying on me for every little thing. And of course the flip side was I felt like I could never rely on them when I needed help... I knew I was SOL if I couldn't do everything myself, because I was dragging around a parasite instead of a partner."
"Next time I want to spend years working on a fixer-upper, I'm just going to buy a crumbling Victorian house. It'll cause me less stress in the long run."
– shebbsquids
Taking An Emotional Toll
"I was in a similar boat with an ex, wasn't so much her fault as she had a learning disability and epilepsy."
"Every other weekend we also looked after her kids from past relationships, one of which had autism, and due to my ex's condition she wasn't allowed to be on her own with the kids meaning I had to be there as the capable, responsible adult."
"We were together for just shy of 4 years."
"After she broke things off it took a good few months for me to get used to the fact that I could actually let my guard down, switch my brain off and relax. Without needing to constantly worry that someone would need my help or that I needed to ensure her safety."
"She didn't quite realise the toll it was having on me or the amount of responsibility was on my shoulders. She would constantly suggest things like holidays abroad with just us two and the kids, and all I could think was that it would be far from a relaxing holiday for me as I'd have her and two kids to look after and be responsible for the entire time."
– ShadowSurgeGaming

Managing expectations is key.

Never Settle
"Choosing someone they think they should be with instead of someone they're actually compatible with."
"I feel a lot of people have a picture in their head of who they think they'll end up with and chase that ideal, instead of acknowledging their own personality and aiming for someone compatible with that. Easier said than done, but yeah."
– Viminia7 ·
Importance Of Value
"I talk with my partner about this all the time. We think its important to have shared values not shared interests."
"Yes it's important to share things you both like to do, but just because your partner likes One Punch Man, like you do, doesn't mean they are on the same page as you with resolving conflicts."
– scsm

Elvis Presley reminded us that only fools rush in, despite his intense romantic feelings towards his object of affection.
But the wise men he was referring to were on to something.
It's best to ease into things and let love grow, and not force relationships without really getting to know the person with whom you plan to devote yourself to.
If it's meant to be, it'll be worth taking things slow by getting to know a prospective significant other's dreams, what makes them, and their values to see if there is enough chemistry to develop meaningful relationships.

What happens what the manager can't manage themselves? As these Redditors can attest, even bosses aren't immune from a good firing. From the harassing department heads to the leaders in thievery, seniority offers little protection to un-super supervisors. With delicious luck, some of these employees had a direct hand in pushing their boss over the edge. Sharpen that resume to these 42 delicious stories about workers who got their bosses fired.
Owning a home is supposed to be one of the American Dreams—but Homeowner's Associations can turn those dreams into nightmares. Whether it's a nosy neighbor or a controlling president, bad HOAS take a perfectly reasonable neighborhood and turn it into a snake pit of infighting and endless revenge. These Redditors sat back and watched it all happen.
Have you ever experienced something that felt like a "glitch in the matrix"? From slips in time to places that simply shouldn't exist, there are some moments in life that you just can't explain. These Redditors came together to share their eeriest experiences—and they're so creepy, they're impossible to forget.
Adult entertainment has seen a boom in the last few years.
And it's real work for many.
Who is anyone to judge?
Yes, it's still a taboo topic for many.
But if that is where your success lies, than who is to judge?
Redditor Isuckathis22 wondered what everyone would say if they discovered someone close was a sex worker, so they asked:
"What would your reaction be if your friend was a porn star?"
I actually have friends in the business. Doesn't change a thing for me.
Family Matters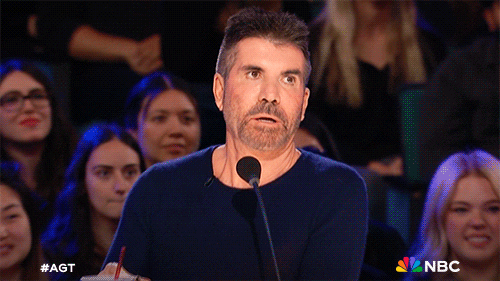 Season 18 Omg GIF by America's Got Talent
Giphy
"We found out our cousin was a porn star, my mom and aunt (both 70 at the time) asked me to google her name to see if it was true... Um, safe to day I don't google family members anymore."
andurilmat
Earnings
"Not necessarily a pornstar but I do know a couple of people that successfully out-earn me to varying degrees on OnlyFans. None of our friends really care, but we are a little jealous of the money and not having to answer to a boss."
Cadenh16
"They actually re-use old videos and pictures. I know someone who did it for a while and is now retired but they have a huge vault of videos and photos that they pay a management company to post and chat with subscribers. They just sit back and collect checks now at least $150k a year after management fees."
secretreddname
My EYES!!!
"Depends on the friend either a bleach bath for my eyes or a night of studying."
CommanderAze
"I've watched professionally produced videos of 3 girls I know IRL."
"One posted a NSFW picture on FB with a more known actress which got me wondering since she was a dancer and I knew her stage name. One was through the rumor mill and the last I just stumbled on by accident. Thankfully no eye bleach was required but the dancer made me realize some things are best left to the imagination."
liquid_acid-OG
The Day Player
"I wouldn't care."
"Source: my college best friend was never a star, but she did a few scenes, including with a famous pornstar."
"This happened nearly a decade ago. She used the money to fund her drug addiction. She is married now and is no longer involved in sex work (not that there would be anything wrong with it if she was). So no, I will not be giving more information, sorry lol."
infinite_five
Past Due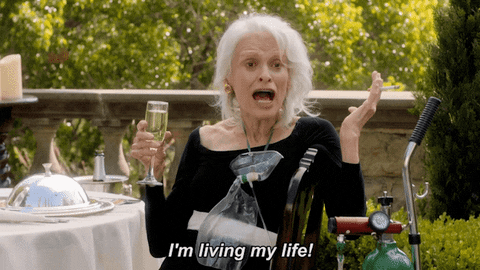 Living My Life Lol GIF by The Mick
Giphy
"I just asked her a lot of questions. (She was retired by the time I met her)."
suhkuhtuh
The topic itself fascinating.
Who wouldn't have questions?
Good for You!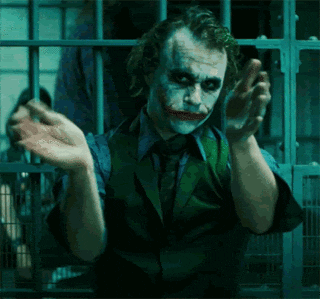 heath ledger joker GIF
Giphy
"As the Joker said, 'If you're good at something, never do it for free.'"
"But in seriousness no big deal. As long as it's consensual and they aren't being coerced into stuff, sex work is work and shouldn't be stigmatized."
cheesyoperator
NAH!!
"LMAO wouldn't necessarily call her a porn 'star' but somewhat encountered this situation. A girl I knew from when I was younger didn't really know what she wanted to do and tried becoming an influencer for a couple of years, but that didn't work. I followed her and always tried to be supportive of her doing influencing stuff because it was semi-related to the industry I'm in."
"Anyways that wasn't doing well so she decides to start an Onlyfans, she asked all her friends to subscribe and support her. It was like 5 bucks so I said alright f**k it lmao. For a while, I didn't want to even check it out because it felt weird but I did at some point sift through what she was posting but it felt so weird I was like... nah."
syntaxndsemantics
The Happy-Go-Lucky Guy
"I have a friend who's done more than one professional porno. It's been about 8 years since his last one. He received an offer from a producer shortly after we graduated high school. He claims he and the producer totally randomly connected over Snapchat. I suspect he researched the producer and reached out first."
"My friend is a good-looking guy and hasn't been shy about his manhood. He made home videos with a girl, and I believe he passed those along. The girl in his home videos did amateur porn after. When he first told me I didn't believe him. He's shown me some of his work, and frankly, I'm pretty impressed that he put himself out there. The one 'film' he showed me featured him and an actress twice our age."
"I'm jealous that he had the opportunity. I'm not sure I'm secure enough to do it myself. He made enough money to put a decent down payment on a Dodge Ram, and he stopped after his parents found out, which is hilarious to me. He was also told that if he wanted to make real money he had to switch teams."
"I asked him his thoughts on the whole process, and he basically said it was easy money and a lot of fun. He's a happy-go-lucky kind of guy. I was curious if he felt any pressure or nerves, and he said he didn't. Nowadays, he's in the trades, he's single."
newadventures96
Bad World
"I ran into a high school friend about 6 years after graduating and learned that she was doing porn. It made all the sense in the world because was always highly sexual in school and she was open and not sorry about it at all. Was nominated for a VPN award too so she was doing quality stuff, I've been told. I just asked her question after question. It's a pretty f**ked up world they live in. Wild and fun, but brainwashy and not good for the soul."
TennesseeStiffLegs
I got you!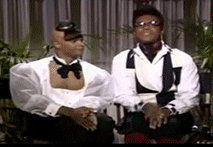 in living color GIF
Giphy
"No judgment. Earn your snaps however you want. I'd only check out their content if they're comfortable with it. I'm loyal, we're going to be friends always, now let's have drinks."
Honest_Art_3266
How people make their money is their business.
As long as no one is hurting anyone, who cares.