The Most Common Mistakes People Make When Choosing A Life Partner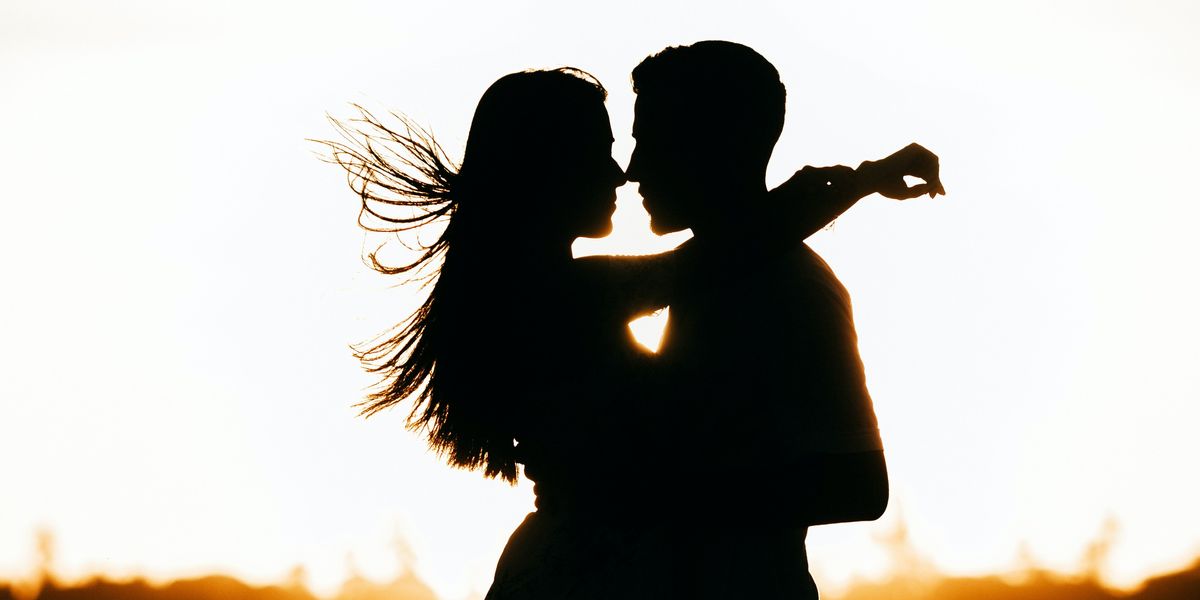 No one wants to be alone.
But that doesn't mean we should settle when it comes to choosing a romantic partner.
When people rush into things without letting love flourish, it could lead to problems down the line that can inevitably lead to difficult breakups.
---
Those who've learned this the hard way shared their experiences with love when Redditorlastknownstar asked:

"What common mistakes do people make when choosing a life partner?"
Discussing Life Issues
"Not discussing big life issues: your preference for having kids, parenting styles, deep religious beliefs, career aspirations, significant traumas…anything that may affect how you make decisions together later on."
– AwkwardFortuneCookie

Outdated Notions
"My parents were like this. Dad grew up in a standard midcentury 'men run the house, women stay in the kitchen' family, but Mom came from a long line of domineering southern matriarchs who had their husbands whipped. Dad was naturally a good cook and Mom hated cooking, but once they got married, Dad insisted she make all the food because that's what wives are supposed to do. No warning, total 180 on their relationship up to that point."
"He's learned his lesson and now happily cooks for my stepmom, but man... That's not something you can just spring on your new spouse overnight!"
– shebbsquids

What About Kids
"Having kids is a really big question that absolutely needs to be communicated. I've also heard that it's a topic that would make the man a big red flag if asked early into the 'relationship' as in first date and/or texts are off limits."
"Wouldnt it be a lot nicer to 'speed date' these big topics early on?"
– Leaping_Turtle
These Redditors realized ignorance of financial responsibility in a relationship came at a cost.
Finances
"Finance is the number 1 leading cause of divorce."
"Edit: this popped up in my YouTube recommendation (Is your relationship struggling because of finance? - Dave Ramsey https://youtu.be/XuU7oabGqjk). Google is not monitoring us or anything"
– strangemanornot
Spending Habits
"This is such a big issue in relationships. Knowing each other's spending habits is equally important. My ex would be extremely judgmental when it came to my 'fun money', but when he bought a new TV or a new gaming console, he was not to be questioned on it."
– RewardNo3000

Fixing Their Flaws
"Thinking, 'I know this person has flaws, but when we're married I can help fix them.'"
– DoctorExtra9060
"Ok marriage isn't working but if we have kids things will change because it will bring us closer."
– Mrepman81

Parasitic Love
"I personally had this issue dating someone who was as sweet as could be, but not the brightest bulb in the socket, and they relied on me for knowledge on everything from health to history to housework. All perfectly googleable or troubleshootable questions, but always defaulted to giving up and asking mommy the girlfriend for help. Admittedly it was kind of an ego boost to have someone always telling me how smart I was and deferring to my judgement on everything, but that's not what a healthy romantic relationship should be like."
"I thought I could nudge them gently into being slightly more self sufficient, but it only got worse as they grew accustomed to relying on me for every little thing. And of course the flip side was I felt like I could never rely on them when I needed help... I knew I was SOL if I couldn't do everything myself, because I was dragging around a parasite instead of a partner."
"Next time I want to spend years working on a fixer-upper, I'm just going to buy a crumbling Victorian house. It'll cause me less stress in the long run."
– shebbsquids
Taking An Emotional Toll
"I was in a similar boat with an ex, wasn't so much her fault as she had a learning disability and epilepsy."
"Every other weekend we also looked after her kids from past relationships, one of which had autism, and due to my ex's condition she wasn't allowed to be on her own with the kids meaning I had to be there as the capable, responsible adult."
"We were together for just shy of 4 years."
"After she broke things off it took a good few months for me to get used to the fact that I could actually let my guard down, switch my brain off and relax. Without needing to constantly worry that someone would need my help or that I needed to ensure her safety."
"She didn't quite realise the toll it was having on me or the amount of responsibility was on my shoulders. She would constantly suggest things like holidays abroad with just us two and the kids, and all I could think was that it would be far from a relaxing holiday for me as I'd have her and two kids to look after and be responsible for the entire time."
– ShadowSurgeGaming

Managing expectations is key.

Never Settle
"Choosing someone they think they should be with instead of someone they're actually compatible with."
"I feel a lot of people have a picture in their head of who they think they'll end up with and chase that ideal, instead of acknowledging their own personality and aiming for someone compatible with that. Easier said than done, but yeah."
– Viminia7 ·
Importance Of Value
"I talk with my partner about this all the time. We think its important to have shared values not shared interests."
"Yes it's important to share things you both like to do, but just because your partner likes One Punch Man, like you do, doesn't mean they are on the same page as you with resolving conflicts."
– scsm

Elvis Presley reminded us that only fools rush in, despite his intense romantic feelings towards his object of affection.
But the wise men he was referring to were on to something.
It's best to ease into things and let love grow, and not force relationships without really getting to know the person with whom you plan to devote yourself to.
If it's meant to be, it'll be worth taking things slow by getting to know a prospective significant other's dreams, what makes them, and their values to see if there is enough chemistry to develop meaningful relationships.

"Reddit user Casca_In_Red asked: 'Have you ever gotten monkey's pawed (gotten something you deeply wished for but it came with unintended consequences) and if so, how?'"
I try to be VERY specific with my wishes.
You have to be.
If you're not specific, you leave room for grey areas.

And the powers that be who dole out wishes like to play with the script.
I'm even precise when I throw pennies in a fountain.
Do the kids still do that anymore?
The sad truth is that life is a give and take.
And irony is unavoidable.
So be careful what you wish for... the author of that line should be a billionaire.
Redditor Casca_In_Red wanted to hear about how wishes and hopes have gone awry, so they asked:
"Have you ever gotten 'monkey's pawed' (gotten something you deeply wished for but it came with unintended consequences) and if so, how?"
Life is consequence and in the end... nothing is free.
Sad Finances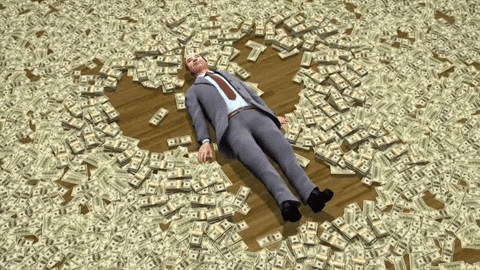 Pay Day Money GIF
Giphy
"I wished for the money to pay off my car and all my bills, I got the money when my brother died and left me money in his will."
gh234ip
"Same for me. Wished my house would get paid off and then got the money after both my parents died within months of each other."
chi-woo
Let's Go Out
"Wished I could stay at home all day with my cats. Boom, on dialysis with stage 5 kidney failure. I did work 2 more years before going on disability and then I was too sick to enjoy much about being home, but I still got what I wished for. (I'm doing much better now and still stay home with the cats because now I work from home. It'd be nice if I had enough money not to work but I think I've tempted fate enough)."
auntiepink007
Whoops
"In January of 2020, I was overwhelmed with everything in my life and wished for the world to pause for a couple of weeks so I could get my crap figured out. And uh well sorry everyone."
Dropped_Rock
"Scrolling through the comments makes me think COVID was caused by a massive collective wish for a break from work. Like, our entire species consisting mostly of overworked poor sods entered some kind of hive-mind state wanting a break so desperately that evolution said 'You know what? Here, have this!'"
Ser_Optimus
"Same here. When I saw that animal crossing was coming out for the switch, I told my manager I was gonna need a 2 month paid break to play the game as a joke. My manager texted me during lockdown and asked if I was enjoying the game."
CatsandPotatoes
Sacrificing Others
"I got promoted. Something I wanted for a while. I went to go tell a colleague and his desk was being emptied. In order to promote me they let go of him. he hadn't been performing as well... they could have kept both of us but since I asked for the promotion, in order to keep me they canned them."
"It was devastating for him but I never told him what they told me. I just lived with it and let him rant. I lost touch after a while but I don't think he ever put two and two together. I knew because I had asked. For a while, I felt a lot of guilt but it faded. Not my call."
Nonbinary_Tea
CEO Problems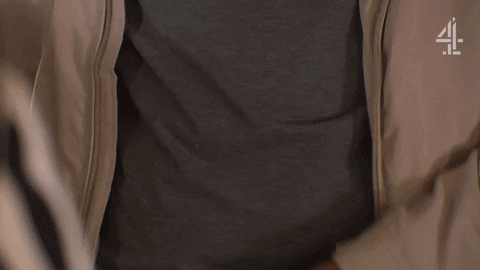 Sad The End GIF by Hollyoaks
Giphy
"Wanted to start a successful company. I did it and lost the love of my life because I was never home."
ruralexcursion
Work takes WORK.
They never tell you how much sacrifice comes along with it.
No Fun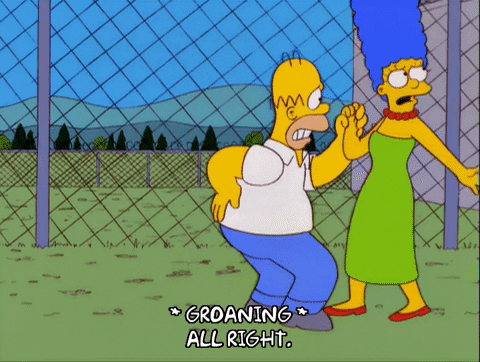 mad homer simpson GIF
Giphy
"When I was a kid, I just wanted to be an adult so I could do adult things. Am an adult. It's exhausting. My back hurts."
netwolf420
January 2020...
"In January 2020 my wife was diagnosed with Stage III cancer. She was obviously upset, and one thing she was really sad about was having to miss out on social gatherings and work conferences while she underwent chemo and healed up. Fast forward a couple of months and, well, turns out the whole world missed out on all that, too."
"She's still getting treatment and trying to keep the disease under control. It hasn't been an easy 3+ years, but our family has been able to enjoy a lot of moments together since the initial diagnosis, and we hope there's still more to come."
12345_PIZZA
A needed intervening...
"Back in early 2020, I realized I'd misread some dates and had a family vacation planned at the same time I had an evaluation for a university that I had to be there in person for. The vacation was extremely important to me since it was likely it might be the last I could ever go on with my mother. I spent about a week agonizing over it, wishing for some grand intervention that would get me out of the evaluation. Anyways, my wish was granted when my country went into hard lockdown because of Covid. Whoops."
medievalsl*t
Wrong Move
"Wanted this promotion at work to a management-level position. Got it and hated it. The amount of sh*t you have to deal with from coworkers wasn't worth it. Like you kind of have an idea of who's who in the office before, but then you get a veil lifted and you get clued in on a lot of things."
"Like, who's a good worker, who's a complete slacker but still employed b/c of connections, or who has to have some flexible time off b/c they're going thru some substance use issues., etc. Also, the bottom 10% of workers give you like 90% of the trouble."
chewytime
Oh My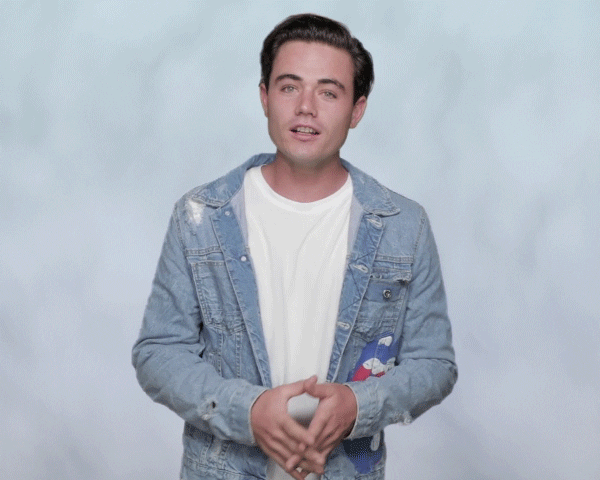 ​Future of the DamnedGiphy
"Wished for a girlfriend who was always in the mood. Got that but she wanted it more often than me and got really upset when I couldn't perform. So then I wished for a break and she died. Also wished my job was remote, and then Covid happened."
bumscicle
Well the phrase "Be careful what you wish for" has never felt scarier.
The grass isn't always greener.
Lesson learned.
Anyone who has held more than one job in their work histories can agree that some jobs are better suited for us than others.
But some jobs have turned out to be such a bad match, people have quit at an impressively fast rate.
Redditor thed**ned234 asked:
"What's the fastest you ever quit a job and why?"
Not Meant for Telemarketing
"It took me about two hours in telemarketing to realize what an a**hole I felt like, and then I left."
- Bumpa**
Not What They Signed Up For
"I was hired by a temp agency to file documents in a Paint Factory office, but when I showed up, I was put on the assembly line with zero training or instruction and the cans came down the conveyor belt at 10,000 miles per hour."
"I don't even know what I was supposed to do. I just let each can whiz by. I quit at the end of the first day."
- JamesKPolk130
Saw an Opportunity
"At one of those quick-lube oil change places when I was about 18, they had me down in the pit (under the vehicles) draining the oil, and I kept getting burned by hot oil and by hot exhaust pipes."
"On the second day, I said I had to use the bathroom, and when I walked around to the side of the building, I took off running and didn't come back."
- _Shape-Shifter
Not Wasting Their Time
"15 minutes."
"I applied for and accepted a job that was advertised as solely data entry, evening shifts. I got there, did the quick intro and meet-and-greet thing, and was handed a mobile phone."
"The supervisor goes, 'It's actually a cold-calling role. No one would apply if we said that, so we tell people it's data entry.'"
"I went, 'Sorry, what?'"
"He said, 'Yeah, we cold-call people for this idea my friend has, asking for investors! You'll get a commission if you do well!'"
"At that point in time, I was a salty, snarky young lady, so I told him to shove it, that this was probably illegal in so many, many, ways, I applied for data entry job and not cold calling and swindling people, etc etc."
"I called my dad to come pick me up and never looked back. I took a legit data entry offer the next day."
"So. Yeah. Uh... 15 minutes. Found out many years later that dude and the friend with the great idea both got done on some serious fraud charges shortly after my run-in with them."
- silvanmorte
Immediately No
"In college, I got a summer job at SeaRay boats through a temp agency. I showed up first-thing, and they had me sit in the break room, which was on the second floor, overlooking the entire plant."
"I waited an hour for someone to come to get me and heard a commotion. I looked out and three or four people were running out, because a dude cut off his middle and ring fingers with a Sawzall. The dude behind him had his fingers in a towel."
"At the time, I wasn't what you might call tool handy. So I noped right the f**k out."
- tech405
A Negative Amount of Time at the Job
"I quit 15 minutes before I got there."
"I had a weird feeling about the job and how vague the hiring manager was being."
"Halfway through the drive on my first day, I put the clues together, and it dawned on me that it was some traveling door-to-door sales s**t. The kind where they pack you in a van and drive you to some neighborhood to sell coupon books or whatever."
- Suougibma
Strike Three
"I'm a vet tech. I quit a clinic after about three weeks when the doctor told me to start reusing needles. He wanted me to pull up a vaccine, administer it, and then pull the next vaccine up into the same syringe with the same needle and repeat."
"That was the final straw."
"The first straw was finding out that we (it was a small practice with two other techs and one receptionist) were required to bring our own toilet paper to work."
- xonacrackr
A Whole New Level of Cross-Contamination
"Sandwich shop. The health inspector showed up. They found mop cleaning solution in the tub they were keeping the utensils they used to make sandwiches with (get meatballs out for subs, spread tuna on sandwiches, etc)."
"That explained the very odd, burning chemical smell from that area. The mop cleaner was mixing with the meatballs and sauce and just cooking all day in that pot."
"The owner argued that it was safe to use it that way. The health inspector made him dump it out in front of them."
"The second they left, he filled it back up and put all the utensils back in it."
- cheyonreddit
The Scapegoat
"Six weeks. I got blamed for another delivery driver leaving the tank close to empty and not parked where it needed to be."
"I was like, 'Huh?'"
"Then a week after I left, they found out it was another driver and they were fired right after."
- BoosterRead78
No Time Off
"I worked at 24-Hour Fitness when I was 17. I wanted to go skiing for a week and was told no it was impossible to schedule."
"So I just walked out. The manager was fuming and yelling about marking me as a no rehire or some bulls**t."
"I found a job at an LA Fitness center down the street that paid more after my ski trip. Good times."
- 89fruits89
Not in the Job Description
"I worked at Party City and was closing. Someone s**t in the bathrooms but not in the toilets. It was on the floor, the walls, the stall doors, in the sinks, in the SOAP DISPENSERS… and for an added effect, they had smashed the dispense button a few times. Vile."
"I was NOT on bathroom duty that evening but for whatever reason, my Manager told me to clean it up."
"H**l to the no. I told her I wasn't cleaning that biohazard and that my 7.25 an hour wasn't worth it. PLUS there was no way in h**l I could clean all of that up in the 30 minutes before I had to clock out (or get written up for being over)."
"My manager, the living embodiment of Shrek, said she'd write me up for failing to complete my closing checklist (again, I wasn't on bathrooms that evening)."
"So, in my best judgment, I went and clocked out and left. Never came back. I was scheduled to open the next morning but nope."
"My General Manager sent me an email confirming my termination and said, 'You'll always be welcome back, should you choose to come in.'"
- Kili-Starlight
The Coworkers' Advice
"First day. I got out of the Marines and got a job doing hardwood floors for 10 dollars per hour."
"They didn't tell me I had the job and then called me and asked where I was. I used a whole tank of gas driving from job to job."
"The first thing the boss asked me was, 'Are you messed up from the war?' (Of course I am)."
"Every employee told me how much they hate the job and to run. I finished the day and quit."
- Irondaddy_29
A Pyramid Scheme
"I had an interview that was unlike any other interview I've ever had. It was a room full of other applicants and the 'interviewer.'"
"The interviewer was telling us about the job, asked if anyone had any questions, and then said we were all hired."
"I didn't fill any paperwork out thank goodness. After he said we were all hired, half the people including myself walked out."
"The job was to go door to door selling knives, and we would have to pay $2k for our demo set of knives. Nope! No thanks!"
- bzsbal
Just Not a Match
"I was a dishwasher and I lasted one shift."
"I was 19. The owner/chef was a nice guy but I knew this wasn't the job for me maybe one hour into my shift."
"I finished the shift, told him I wasn't coming back, and asked for $40 cash to call it even. He obliged. He even gave me a bowl of risotto."
- PewdyDewdy
More Self-Respect Than That
"I was a waitress and I didn't even last out the shift."
"I had a job and it was my day off. An acquaintance begged me to help out waitressing for the night because his work was really short-staffed. I was traveling and staying in a backpacker's, so I didn't really have the right gear and had to pull something together really last minute."
"I got there and the manager gave me a hard time about my black pants and gave me a bit of a dressing down in front of the rest of the staff about my lack of professionalism because my pants were men's suit pants."
"I started work feeling pretty down and then the penny dropped. This guy isn't my boss, I'm only helping them out of a jam. I took my apron off and walked out without saying anything to anyone. Best feeling ever."
- sometimessnowing
We've likely all had at least one job that we didn't enjoy or that we didn't feel like was a good fit for us, but so many of us tried to stick it out, either waiting for something better to come along or sticking around for the paycheck.
These stories of people walking out with more self-respect than the job showed were almost cathartic in a way!
All of us have our own unique set of talents, and talents around the home are no exception.
But men have pointed out that after having a woman live with them, their home went from simply functional to welcoming and cozy.
Redditor Fortuna_Pulling asked:
"Men who [have lived] alone and then had a woman move into your place, what are some examples of 'a woman's touch' that she added?"
So Comforting.
"So many blankets everywhere."
- OxtailPhoenix
An Annoying Number of Pillows
"So many f**king throw pillows. I can't sit on the couch without moving some. And then where am I supposed to put them?
I'm okay with decorating, but not when it gets in the way of an object's function."
- Pac_Eddy
"I don't get it either, although I'm not nearly as girly as my sister."
"I went to visit them and there was a small mountain of throw pillows at the foot of the bed by the time I cleared them off, all to sleep in their guest bedroom."
- Lady_von_Stinkbeaver
The Garden Feature
"She made a raised flower bed in my backyard and planted a nice little vegetable garden."
- johnsonfromsconsin
"Yeah, my wife is the one who works with plants. I mow the lawn and occasionally rake the leaves when they fall. Also, I trim the two big bushes we have in the backyard once a year. Even that feels like too much yard work for me (but I'm too cheap to pay someone else to do it for me). She likes digging in the dirt. I don't, never did."
- ChronoLegion2
Surrounded By Loved Ones
"Apparently I am supposed to have pictures of my loved ones in my house. Who knew?"
- BillionaireGhost
Not Knowing What They Had
"My house is plain as f**k. My ex had it looking like a home. Decor/rugs/wall hangings, etc. It was 10 times better. She took it all when she left and I never got around to trying it out myself. I should, though. It really looked so much better."
- depressedf**kboi
Home Sweet Ship
"I worked on a ship when a female cook-steward started working there, before the crew were all male."
"Within a couple of days, the mess and galley were transformed. Tablecloths, curtains, coasters, it was really all new, the galley became a water-cooler kinda place where you always could go to have a chat and get a snack, the galley always smelled of cooking and she was listening to her radio."
"It was a real game changer from the former grumpy guy and sterile setting. Our skipper loved it."
- TheCapten
Out of Thin Air
"A friend of mine, who grew up with his dad and two brothers, told me they found out his dad had a girlfriend when suddenly a candle appeared in the living room out of nowhere."
- The_Sceptic_Lemur
Actual Furniture
"She replaced my cardboard box with an end table. Unnecessarily."
- shytster
"The NERVE!"
- NuttonButton
The Moment He Knew
"I came home once from work. She'd made an awesome dinner. Put cut-up strawberries in the salad."
"Strawberries, guys. It was game over."
"We've been married nine years now and she's still doing everything on a strawberries-in-the-salad level."
- Gr8BrownBuffalo
Improved Living
"Before my wife moved in (girlfriend at that time), I lived with a friend and our flat looked pretty bad, more like a university student flat than anything else. Zero decorations, old furniture from the landlord, horrible cream color walls, etc."
"Since we were always at work and barely home, it was not a problem for us. Living abroad, I always considered it a temporary place and didn't have much attachment to it, so I didn't want to spend time and money to improve the space."
"Once she moved in, we slowly started making it into a real home. We painted the walls, bought furniture, plants, hung some photos, bought a cat, etc. It made such a huge difference and improved our quality of life, to be honest."
- vgcamara
It's Called "A Variety"
"The million shampoo bottles and all the seasonings."
- ButtervonBaum
More Accessories
"Pictures, curtains, cushions. Little tables to put your drinks on. Coasters! So much stuff, bless her."
- stumpytoeskiing
"For some reason, a couple of different companies send me little magazines every once in a while, so I just use those as coasters. It's always fun to see what's on the cover of my new coasters."
- Freedom_7
Organized Like a #CleanTok Video
"My messy fridge turned into a very clean and organized 'refrigeratohrrr.'"
- badboogyman
The At-Home Bakery
"She always gets vanilla candles, and now this house always smells like a bakery, and GOD D**MIT, I LOVE IT."
- Big-Routine222
A Happy Home
"A warmth and happiness I didn't know I was missing and CERTAINLY didn't know how to cultivate."
"Art, glassware style unity, refrigerator organization, multiple sets of sheets… The list goes on. A million little touches that compile a happy home."
- CoolAndGroovy
Though there are a few jokes thrown in here, it's heartwarming to see how well-received a comfy and cozy home was for these men on the subReddit and how they're willing to contribute all of those feelings to their partner's hard work.
Ready to rumble? This smorgasbord of tantrums has something for everyone: apoplectic Karens, humiliating hissy fits, and rampaging lunatics, but some of the most satisfying stories are when the major meltdowns are skillfully and hilariously defused by skilled retail heroes. Take heed and take a deep breath, these Redditors' experiences are so shameful that you'll be blushing as you read them.