People Describe The Closest They've Ever Come To Death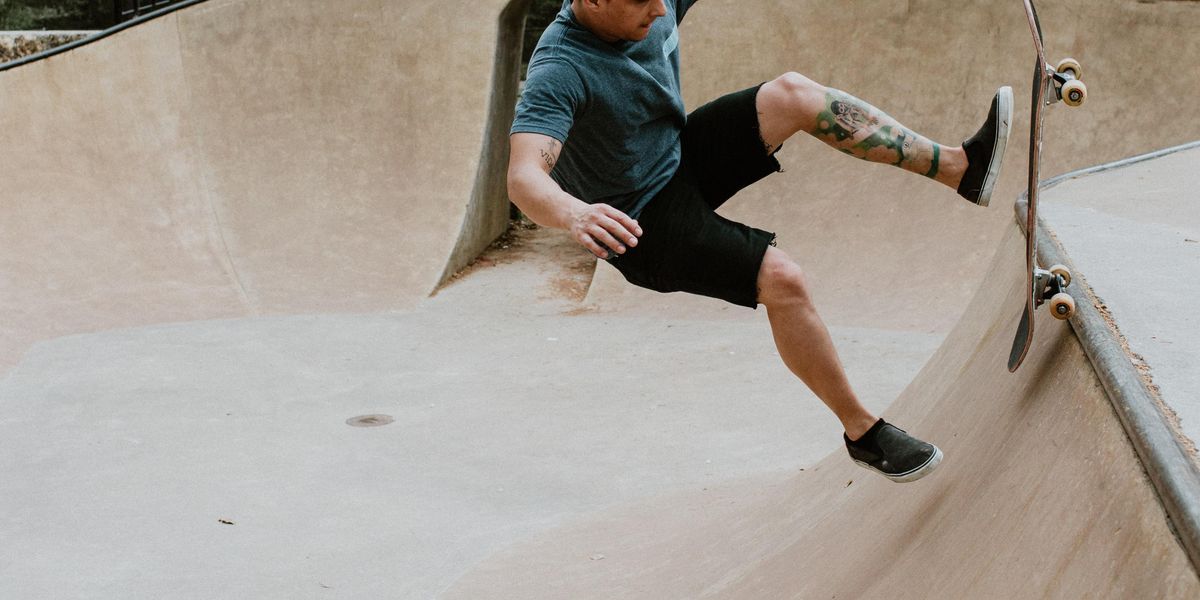 Jennifer Bedoya on Unsplash
There are many things we take for granted that we should be thankful for.

Our health, having a roof over our heads, loyal friendships, and having food on the table are all things that are not always guaranteed in life.
But perhaps the biggest thing to be grateful for is having another day to live–which is something that has not gone unnoticed by those who've experienced a brush with death.
---
Curious to hear from those who survived to share their stories, Redditor Rapid_falls263 asked:

"What was the closest you have ever been to death? (Serious)"
Gravity is not always our friend.
The Right Landing
"I fell two stories off my roof onto concrete a few years back. I broke my knee and my wrist. Luckily that was it. If I'd fallen on my head, it would have been game over."
– Actuaryba

Tethered To Life
"Slipped on a steep hill with 100lbs of cable around my neck/chest. One end caught between some rocks and the cable started tightening around me, while I was sliding down the hill into a river ravine. I couldn't grab onto anything and saw the edge of the cliff coming up quick."
"Fortunately the cable stopped tightening before it got to my throat, and that ended up saving me from going off the cliff."
Lucky Timing
"Late teens heading to school by train, I was feeling like sh*t that morning and even puked halfway to the train but shrugged it off."

"As I was standing on the platform, waiting for the train, I was hoping it'd get better once I sat down on the train."
"A couple of minutes later when the train arrived, I waited until the train stopped and walked towards it. I blink and I'm suddenly on my back on the platform with a circle of people around me and a police officer asking me if I can tell her what weekday it is."
"Turns out, I had fainted walking towards the train and fell down on the track, behind the train. A passerby pulled me back up on the platform."

"Had I positioned myself near the tracks a few seconds earlier like I normally do, I would've fallen in front of the train. Instead, I got a mild concussion and a scar on my chin from the fall."
– Miathon
Some unexpected detours can be a matter of life or death.
Popped Tire
"Car accident on the fwy when I was 12. My mom popped a tire, lost control of the vehicle and ended up spinning around to a dead stop facing on coming traffic. A giant trailer was headed right for us. We got so lucky he saw the whole thing unfold so he had already slowed down and was able to stop."
– Turbulent-Army2631

Misinterpreting The Signal
"I ran a red left turn arrow right in front of a Chevy 2500 doing close to 60MPH. I was already stopped at the light and had been waiting for it to turn green. It was later in the day and the sun was positioned directly behind the light. 16 year old me looked up and said 'yeah, that's probably green'. No, no it wasn't."
"Anyway, I got T-boned right where the front and rear doors meet on the passenger side. The part of the frame that separates the doors got pushed all the way to the center consul, which I smacked my head against. I just remember waking up in a daze with a lot of blood on the right side of my face."
"Fast forward through the call to mom and the ambulance ride. doctors showed me a scan and said several fragments of my skull were a piece of paper thickness away from entering my brain. The best (worst) part is I was supposed to be taking my sister with me. She was taking her sweet time at home so I left without her."
– ThePassenger08

Close Call

"Haul truck ran an intersection and nearly ran me over. I speed up and swerved between him and another oncoming haul truck to avoid collision. A safety supervisor witnessed all of it, and had me and the idiot in the truck stop at a camp and proceeded to chew him out for nearly killing me."
– anothersatanist89
These examples serve as a reminder how our bodies are unpredictable.
Illness
"I managed to get Legionnaires Disease a couple years ago. 25% fatality rate, even with treatment."
"Spent 1 week in the hospital, and 1 week sleeping at home. Couldn't eat for most of the time (the bacteria was in my left lung and stomach)."
"edit: I didn't find out what it was until a week or two later when the Health Department called me with questions. Up to then, I was only told it was pneumonia."
– SubversiveLogic

Shower Accident
"Had a seizure in the shower, smashed my head into the faucet when I fell and landed face-down. I was turning blue and had a four inch gash on my head when my boyfriend found me. Cat was soaking wet, because he jumped into the tub. Took about four minutes of CPR."
"I do not shower with the bathroom door closed, and I do not shower if someone isn't at the apartment with me."
– SocksAndPi
Mom To The Rescue
"My appendix ruptured while I was lying in a hospital bed trying to convince the doctors that I really was in pain. They assumed I was pregnant and just lying about it. They took blood, pee, and did a pelvic exam--which made me throw up because it hurt so bad to move my torso, let alone put my feet up in stirrups."
"All negative. They still didn't believe me that I wasn't even sexually active at the time."
"Anyway, I have a very hazy memory of talking to my mom and telling her that it was okay, soon it wouldn't hurt anymore. I was just gonna sleep for a bit."
"She flipped and happened to work at that hospital, so she got them to do an ultrasound to find this phantom pregnancy. 1 terrified look from a tech later, I was booked for surgery and finally got a morphine drip. After almost 14 hours in the ER."
– Nillabeans

Aggressive Infection
"I had pneumonia, and I didn't realize how serious it was until the doctors tried three strong antibiotics, and the infection kept growing, and fluid was building up on my lung."
"They openly told me they didn't know why the infection was growing, only they it was resistant to all three antibiotics they tried. They put me on two IVs for four days, but the infection was not going away. It was getting harder to breathe, and laying on my back was impossible because of all the pain in my right lung."
"Eventually the infection started shrinking on its own, but it was so scary!"
– hyacinths_
On The Brink
"I was dx with lung cancer in 2014. Numerous failed treatments and I got down to 101lbs. I was very sick. But we finally found a good treatment and I have been NED for about 3 or so years now."
– Diianeee
These Redditors almost reached their final destination.
Mystery Tug
"Working on flight deck of aircraft carrier during flight ops. Felt someone behind me tugging on my coat trying to get my attention. When I turned around it wasn't a person tugging on me; it was the intake of an F-14 trying to pull me inside for a closer look at the afterlife."
"Or maybe all the other near-death stuff that happens on a flight deck. It's hard to pick just one. Cool job, though."
– ChooChooSoulCrusher

Thin Ice
"Fell through the ice ones frigid January day. Not quite the middle of nowhere. Thankfully a random motorist was driving the back roads and found me."
– PMyourTastefulNudes
Good Instinct
"Almost stepped on a Mojave rattlesnake when were were miles from civilization and nowhere near a road. I was a child at the time, and it was before everyone carried cell phones so if I got bit I would have been in serious trouble. That's one of the deadliest snakes in America."
"The snake was nestled in some big rocks that made a little hole in the ground. I was going to step in there because it looked cool, but right before I did, I had a six sense sort of feeling that I shouldn't. I trusted my gut, and really examined the area in front of me."
"It took me a while but I eventually spotted a little baby Mojave rattler right where I was going to step. One of the few times my I've experienced my instincts protect me like that. Kind of cool actually, it almost feels like a superpower when it happens"
– 14thCluelessbird

Consequence Of Contaminated Food
"I thought I got roofied once. One beer got me drink for 6 hours, got someone to drive me home from the bar. Next day worst headache I ever had, immediately threw up anything I tried to drink, so slept all day. Day 3 got up to pee, fell down couldn't get up. Crawled to the couch and called 911."
"Ambulance lady said I had a temp of 103, I had E. coli in my blood, said another 24 hours I woulda been dead. I only called 911 cause my work said I'd get fired without doctors note. Otherwise I woulda just went to sleep on the couch."
"Also didn't have pants on when I called 911. Had no pants to go home in."
– SomePerson80

The Unfriendly Visitor

"I was in Iraq and I thought I was just 'backed up' from the fortified peanut butter. It got worse so I went to the medic. Next thing I know they are flying me to Kuwait. I fucked up real bad, and caught some crazy parasite from eating ice off the local economy. The doctor said I would have died if that medic hadn't got me outta dodge. Mortar fire, small arms fire on a daily basis and I almost get taken out by a parasite eating a hole in my colon….."
– 4t0micpunk

A Major Catastrophe Thwarted
"I learned that one of my coworkers was planning a mass shooting at my office, and the only reason it didn't happen was that a family member found out and intervened at the literal last moment."
– Umbre-Mon
Failed To Detonate
"I stepped on two IED pressure-plates that failed to detonate, during one deployment."
"On another, my Bradley CFV juuuust clipped the edge of a AT mine buried in the road, but since we didn't roll over the pressure-trigger in the center, it didn't explode."
"Just another day in the life, back then......"
– TheGoodJudgeHolden
This terrified my mother more than it did me, but as a five-year-old–I believe–I fell out of the passenger seat of the car while she was driving on a residential street.
Luckily, the truck behind us came to a stop. However, my mom had kept driving as she panicked from seeing the empty seat next to her and mistook the gas pedal for the brake.
Apparently, I begged to sit in the front like the "grown-ups" did and I eventually figured out how to unbuckle the safety belt, unlock the door, and pull on the handle.
I was a very curious child.

Want to "know" more?
Sign up for the Knowable newsletter here.

Never miss another big, odd, funny or heartbreaking moment again.
Reddit user tjeast asked: 'What did you find out after a first date that was a deal-breaker?'
As much as we would love to be able to date one person, for that to be the right person for us, and for the two of us to get on with our life together, we all know it's going to take at least a few tries to find the perfect match.
But some of these matches make us want to throw in the towel.
You've got to listen to your gut (and your eyes) when you sense a red flag.
Redditor tjeast asked:
"What did you find out after a first date that was a deal-breaker?"
Just... A Couple... Of Red Flags
"I found out that he had restraining orders against him from not one, but two exes. He also asked if he could move in with me on the first date."
- lalalabeeee
An Ex Collector
"On the surface, he was a lawyer with an Ivy League degree. Then just one layer deep, he had six kids with five different women."
"One of his exes hated him so much that she took their kids to Germany to get away from him."
"And the kicker (yes, more than the Germany ex)? His youngest was six months old and he was sleeping on his latest ex's couch."
- Banjo-Becky
Questionable Connections
"I met up for drinks with a woman, and she started telling me about how she thought I'd get along with her brother. After a couple of drinks, we ended up at the bar where her brother worked. He's a h**l of a guy."
"We kept playing hair metal on the jukebox and drinking beers. She went from saying I would get along with her brother to I remind her of her brother. The more she drank, the more she said it."
"We ended up making out, and she started repeating the s**t about her brother while trying to get something going with me."
"I made sure she got home safe, but that s**t creeped me out so much that I never spoke to her again."
- weeew87
Secret Babies
"Prior to our first date, he said he didn't have any kids."
"While he was driving me home after our first date, he mentioned that he hated letting his baby mama use his car because she always messed with the radio stations and that it took forever to get his seat adjusted back to how he liked it."
"I was just out of high school and wasn't looking to date anyone with kids. With how disrespectful he was during our date, finding out that he had a kid was an automatic deal breaker for me."
"He then kept calling and texting me and after I blocked his number he kept creating new social media accounts to get a hold of me because he wanted to go for a second date and kept bringing up that he was making good money so I'd be an idiot to say no to him."
- 2baverage
Specific Looks Wanted
"My date kept trying to braid my hair, lol (laughing out loud). At first, it seemed weird, but not like a deal-breaker, but then he KEPT asking."
"The first time he asked, we were walking through the park, and I was telling a story, but he interrupted me, asking, 'Can I please braid your hair?'"
"I laughed, politely said no, and continued talking, but he kept interrupting, asking to braid my hair."
"I asked why, but all he said was, 'I just want to braid it,' and kept reaching for my head. I swatted his hand away a few times, and when that didn't work, I told him I was ready to go home."
"It was so creepy!"
- TheDahliaXO
Her Body, Not His Plans
"He told me that he couldn't wait to have kids with me and that he had picked out our kids' names."
"When I told him that this was our first date and that I wasn't sure about kids and that this was a super creepy thing to say to me, he insisted it was my duty as a woman and that it would make me very happy."
"Yeah, there was no second date."
- NymeriasWrath
Just Practicing for Thanksgiving!
"He was a felon. He had a really unbelievable story about being locked out of his ex's house and he broke in while JUST HAPPENING to be holding a rifle from Turkey hunting. Terrifying."
- _lmmk_
Very Different Interests
"She got off on watching the guys she was with get in fights. She gave some dude the come-f**k-me eyes and then expected me to brawl when he came up to hit on her. F**k no, girl, maybe you can catch a ride home with him."
- discussatron
No Third Wheels
"Her other guy showed up in the middle of our date. She said, 'Can I talk with him for a minute?'"
"I said, 'Sure,' and then walked out the door and never looked back."
- New2ThisThrowaway
Not a Good Morning
"She was married. We met at a bar and left together. We went and had dinner, saw a movie, and she spent the night."
"The next morning she said, 'I wonder if my husband figured out I didn't come home.'"
"Then she asked me for a ride to work, and I got a ticket because she didn't wear her seatbelt."
- PM_ME_THEM_TACOS_GURL
Totally Wrong
​"He asked me to pay for his court fees, that was my turn-off, so I wanted to leave to end the date."
"I said my goodbyes, and then he threatened to tell the whole restaurant I was having an affair and cheated on him if I left."
"I stayed in fear of embarrassment."
"Later, I excused myself to the restroom where I made my escape to the door. He saw me from the window."
"I saw him coming out, so I ran a bit, and when I looked back, he was chasing me. (I got away, but wow.)"
- Ok-Ambassador-8982
Supporting the Arts
"He was a really bad magician. He brought cards and everything, but he couldn't land a trick."
"I felt bad and took him up on a second date, but that was it."
- Durdengrl322
Financial Investments
"He lost a pile of money in crypto and NFTs. But he still tried to convince me to get my money into it."
- hanginwithyuka
"Some people cannot be saved from themselves."
- Creative_Recover
Unrealized Love
"I think she was in love with her best friend and didn't realize it."
"She told me she and her long-time best friend she called her 'wifey' lived together in a single room with the friend's baby. She said that this friend always comes first and they're inseparable. They also have gotten kicked out like three times from house to house."
"She left the date early because whoever they were renting from was threatening to kick them out."
"We never really talked again but I wanted to tell her she shouldn't be dating because she's already in a relationship."
- PupEDog
We've all heard of first date fails, terrible dates in general, and big relationship deal-breakers, but just the same, we can completely understand how these were such major deal-breakers.
From lying about their real life to trying to involve us in something we're not interested in, there are some people who are simply not meant for us because their lives are just too different from ours. And that's okay!
People can be just the worst, right? Everyone on earth has a million stories about their fellow human beings acting downright terrible. From cheating partners, to rich jerks, to random acts of cruelty, we've all seen humanity's darker side. It should be little surprise then that the people of the internet have some of the most infuriating, cringe-inducing stories about horrible people—and we've collected them for you here!
One of the lamest ways to insult someone is by describing their behavior as being gay.
The attempt at emasculating a perceived straight heterosexual male by comparing his actions to something that a homosexual male might do is a common form of mockery by alpha males.
Examples include mocking a guy who gets manicures, wears pink, or sits with his legs crossed. "Gay, gay gay," says the immature antagonizer.

Typically, the ribbing occurs between friends and is not prompted by verbal attacks.
Still, this casual form of bullying can be tiresome and only perpetuates misconceptions and stereotypes that can be harmful to the LGBTQ+ community.

Strangers online shared their experiences being targeted when Redditor Spagoobli0 asked:

"What is the dumbest thing people called you gay for?"
Apparently, maintaining good hygiene is so gay.
Being Clean
"i was called gay for showering daily."
– ilive4manass
"with other men?"
– intheken

Scrubbing The Backside
"I was told it was gay to wash my a**. The guy was recently evicted for defecating on his own floor for 6 months and not paying taxes."
– my-recent-throwaway

Pro-Tip
"In boot camp we shower with other dudes. I had someone call me gay in the shower for washing my a**. As if the only reason for washing my a** is to make it presentable for someone else. Nah, dude, I just don't want skid marks in the tighty whities they make us wear."
"It's not even like I was doing it weird. Like if I was bent over spreading my cheeks so everyone could see my brown eye, that would be one thing. But I literally just took a handful of suds and ran it down the crack a couple times because, pro tip to my fellow dudes; the water running down your back is not enough to clean the part of you that poop comes out of."
– Morningxafter

Lotion Up
"I once had a friend of mine stop by before we were going to meet some people for brunch. I had just taken a shower and gotten dressed when he walked in the front door (I always had a just walk in policy, suburban life). I have pretty dry skin so I was putting on a bit of moisturizing lotion. First words out of his mouth were 'moisturizing? That's pretty gay isn't it?' I said 'If feeling like I don't want to scrape my skin off is gay, whip out the d*cks!'"
– bg-j38

Keeping up with appearances is hard enough.
The Damaging Effects
"'Gay' was the first 'dis' I ever heard, I had no idea what it meant for like a year. I just knew it was the worst thing to be. My whole generation struggled with that and I really feel for the people who had to come out to friends and family when I was young, it must have been really tough. I came out as bi about 6 or 7 years ago and that was pretty brutal, and the only reason I came out was because something happened that made it clear I was. Tbh it was f'king humiliating and awful at the time, it really f'ked with my head and my self worth. I am totally, 100% ok with it now, in fact I'm kind of proud I have the balls to tell people I'm bi now. It's become who I am and I'm ok with it.
"Just to be clear I've never had an issue with anybody being gay, at all. It's just for me it was a really difficult thing to deal with. Extremely personal. A lifetime of unconsciously being told gay was 'bad' has an effect on me, I wish it didn't but the truth is it did. I have mad respect for all openly gay and trans people."
– NitroD*ckclapp

Revealing Color Choice
"Had a guy genuinely ask if I was gay because I was wearing a red pair of Vans."
– LemonMan589
"Maybe he was cruising."
– InverseRatio

List Of Indicators
"I was a child in the 80s. Calling people gay was standard derogatory talk for checks notes literally everything. Bad play in sport, choice of clothes, hobby, etc."
– f_ranz1224
The Hopscotcher

"I was called gay for about 6 months in middle school for jumping down a hopscotch thing as I walked past it after lunch."
– Sado_Hedonist
What happens in the bedroom...

Going Down
"Like giving oral sex to my wife. Will never understand that."
– Beenthere-doneit55
"Fellas, is it gay to go down on a woman?"
– raveturned
"I view it selfishly. It combines the two two things I love the most, eating and having sex. If that makes me gay, so be it."
– Beenthere–doneit55

Flawed Logic
"They think if you'll do down on your wife you'll go down on a guy?"
"How would the two even translate??"
– WillieOverall
Even before I came out to my friends as gay, being called anti-gay slurs–even in jest–only suppressed my inclination to want to share my truth.
One of the things I've been mocked for during high school pre-coming out was my love for Disney.
The girls had no problem sharing my passion, but the jocks made fun of me for wearing a Mickey Mouse T-shirt to school, saying I was a "sissy boy" for liking Disney and that only "f*ggots" liked Disney.
Now, I know plenty of demographics–gay and straight, all ethnicities–that universally appreciate Disney. But I have to say, good on them for being accurate in knowing who I was before I did: a proud f*ggot who loves Disney.

All of us have surprising or unusual things people do that turn us on.
These can be simple things, like washing dishes, reaching for something on a high shelf, or pouring a drink which, whether it's the person doing it or the act itself, turns out to be surprisingly sexy.
Rather more interesting, however, are the things people do that draw us to them that aren't remotely sexy at all, but in fact completely wholesome.
Even so, seeing people do these things, or behave in this manner still has the same power to make us fall completely weak at the knees and melt our hearts.
Redditor levoyageursansbagage was curious to hear all of the innocent things that people find utterly alluring, leading them to ask:
"What is the most wholesome behavior you find really attractive?"
Excitement Can Be Infectious

"When people get really excited over something they enjoy."- BoiledCabbage
"Being genuinely excited about something."
"I love me a nerd."- Howdydobe
Loving All Living Things
"It was really hot and little rain for a couple of weeks and we have backyard critters roaming around typical of the suburbs."
"So my wife puts a big Tupperware bowl of water out that she changes daily in case an animal gets thirsty."
"I was looking at it one day and a stick had fallen in the bowl so I went to remove it."
"My wife yells at me, 'No! Don't take the stick out, that's so bees can crawl out if they fall in'."
"I thought it was adorable."- yakfsh1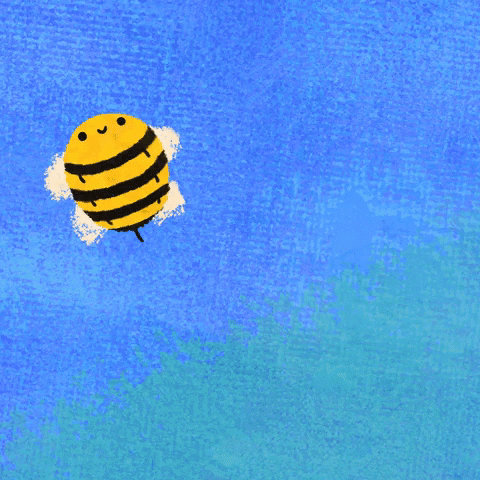 Honey Bee Loop GIF by Kev Lavery
Giphy
Truly Unforgettable
"When someone remembers a really random small detail I've only mentioned once."- Starriyer
Compassion Over Convenience
"Doing the right thing even when it's inconvenient."
"I was on a date and he took a call from a friend in crisis."
"They worked the problem out and he said 'I love you' to his friend (who said it back)."
"He explained he needed to take the call and apologized that it happened during the date."
"No apology necessary!"
"He demonstrated loyalty and vulnerability and it was incredibly sexy."
"Even better that it's just who he is; none of it was for show."- Hiberniae
"When someone helps old people."
"Maybe getting up to give their seat to them in a public bus or in general, helping them carry their heavy bags, or something."- itsMat_hi_ka
"When a person knows the right time to simply listen to someone in distress and the right time to offer advice."- Old_Army90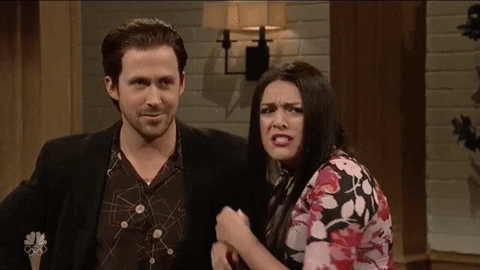 Giphy
The Greatest Love Of All...
"My husband will run around playing games with our son in the playground and will fully commit to whatever game that is.'
"There's no standing around talking to the adults, he will get fully involved in the make-believe world."

"10/10, fully present parenting."- Ambivertigo
The Gift Of Laughter

"People that make themselves crack up."
"People with their particular and weird little sense of humor that unashamedly laugh at what they think is so funny."
"Extra points if they're laughing because of a joke they're telling themselves."
"It's my favorite thing to see someone do."
"As long as the joke doesn't seriously hurt other people."
"I love good dark humor."
"If someone's genuinely trying to be hateful, it loses appeal completely."- tresjoliesuzanne
"When I'm with my wife at a restaurant and the baby in the next booth is staring at her, she will wave to the baby and make funny faces to get the kid to smile/giggle."
"That."- SadConsequence8476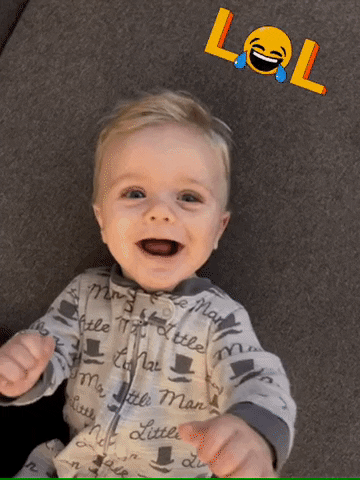 happy baby lol GIF by TheMacnabs
Giphy
Heal The World...
"I went backpacking with my boyfriend for the first time recently and I noticed that anytime we came across a little piece of trash on the trail, he would pick it up and put it in his pocket to throw away properly at the first opportunity."
"It just highlighted to me that he was conscientious and kind even when it came to things a lot of people would overlook, and I found that incredibly attractive."- snickerdoodle--
Happiness Comes In Many Forms

"Seeing a man be genuinely happy for someone else, I recently discovered this about myself."- West_Cherry3944
Literal Food For Thought
"A friend of mine has this habit of making sure that everyone around her has eaten on time."
"'A well fed tummy makes the brain think properly'."
"That's her exact words."- in_out_in_out_·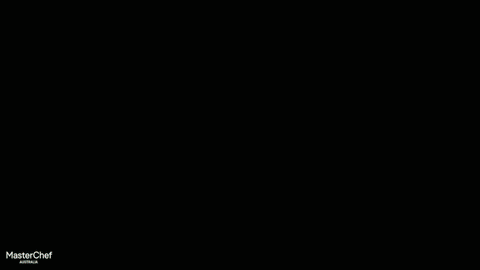 Food Cooking GIF by MasterChefAU
Giphy
No One Should Take Themselves Too Seriously
"Silliness, the sillier the hotter."- Fearless-Finish9724·
The Epitome Of Selfless

"My husband grew up extremely poor."
"Not homeless but close."
"Whenever we're out and we see someone asking for food, he will quietly walk over and take them to whatever restaurant they want."
"He will then order them whatever they want."
"When we met, he was in grad school and had no money."
"He still did this."
"It made me swoon."- curryp4n
Reading these heartwarming and touching affirmations, it does give one pause that kindness and compassion are considered so unusual.
Even so, no doubt that's what makes selfless, and kind-hearted people so attractive.