Genevieve Snow from Williamsburg, Brooklyn, hired a cleaning service to tidy up her apartment in her absence.
But horror of horrors, the place was left in shambles and a woman was discovered passed out on the floor.
Snow was understandably shocked at the sight, and worse, she didn't know if what she saw in her apartment was a corpse.
---
Snow's roommate, who discovered the unconscious woman, snapped a photo of her before calling 911.
For all intents and purposes, the woman was fine. The only ailment she seemed to be suffering from was a massive hangover.
It turns out she and her friends were hired through "Joanna's Cleaning Service" in Brooklyn. But instead of doing any legitimate cleaning as the company name implies, the hired help cleaned out Snow's liquor cabinet and partied instead. They even raided her fridge and helped themselves to some ice cream.
The apartment was trashed and the drunken shift caused $400 worth in damages.

"I thought someone was dead," Snow told PIX 11 news channel.
"I didn't know it was the cleaning lady at first because the apartment door was open it could've been anyone."
"My spice rack was smashed, the whole kitchen was a mess," she said.
"This marble table was flipped over - it's so heavy, I don't know how she did that."

When authorities showed up at the apartment, they didn't press any charges against the cleaning lady because no crime was technically committed and Snow gave permission for entry.
Later, the case presented an unexpected twist.

Wanting to put the ordeal behind her, Snow tried to get a reimbursement from the cleaning service but was given the run around by a customer service representative going by the name of Joanna Oltuszewska.

"She sent me a page-long sob story about how this woman's teenage daughter is pregnant and her husband just left her."
"I mean I feel for her but that doesn't give anyone the right to mess up my home."
After Snow left a scathing Yelp review, another "Joanna" contacted Snow.
"Another Joanna called me at the number that's listed at the Joanna's Cleaning Service website."
"She said that I've been in touch with another Joanna and this was a whole big misunderstanding - it was another company."
Snow was informed by the cleaning service rep that the hired worker was a disgruntled former employee who had launched her own cleaning company five years ago using the same name.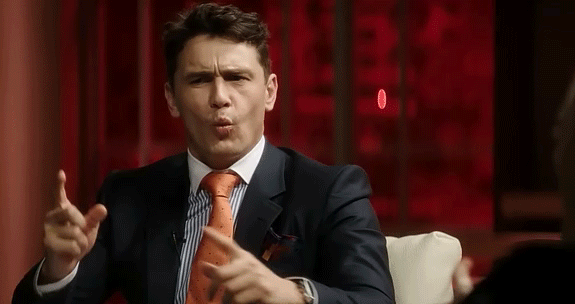 media0.giphy.com
WPIX contacted Joanna Sokolowska from "Joanna's Cleaning Service" and refuted Snow's claim. She explained that it was all a big mix up.
Sokolowska is consulting legal advice on how to move forward now that her business has suffered from all the confusion.
Sounds like a big mess that simply can't be swept under the carpet.