Cautious People Share The Things You Should Never, Ever Mess With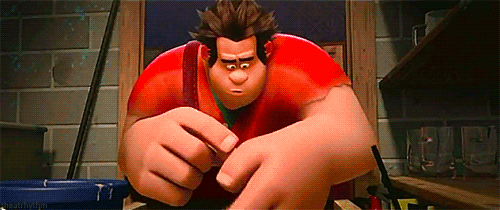 There's some stuff you just don't mess with, no matter who you are. Even the most invincible among us have our weak points... yes, even the great Steve Irwin had some things he knew better than to mess with - and he was Steve Friggin' Irwin! If even he had fears, we mere mortals should probably be afraid of way more stuff than we actually are. One redditor asked:
What should you not f*ck with?
And we were like... YES. Reddit is a forum that reaches people all around the world. The stuff we know not to mess with could be completely different from what other people know! There could potentially be tons of stuff out there just waiting to go all Wreck-It Ralph on us. So of course we read the thread. After way too many hours spent reading and researching how to moose-proof our homes, we came up with these entries to share with you. We'll see you at the bubble wrap store.
Don't Yell At Customs Agents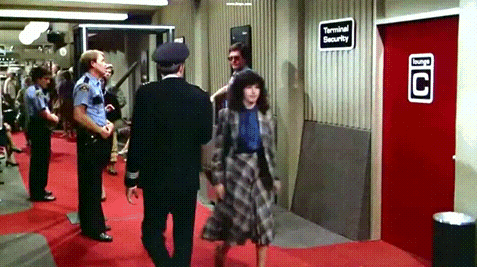 My wife has two Peruvian passports; an expired one containing all her residence visas for the UK, and her current one. We've checked and double checked and this is perfectly valid, but she gets really over-defensive about it when questioned by immigration.
"It's fine! I've travelled with these passports dozens of times! Are you new, or just an idiot?!".
A few months ago she called me in tears because she was being held by immigration at Manchester airport. I guessed immediately what had happened, she even started shouting at some official who had entered the room while we were talking and calling him an idiot. Not the best strategy.
U-Haul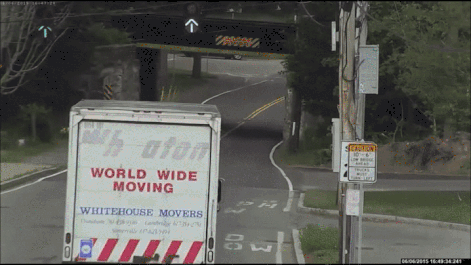 A man loading/unloading a U-Haul van. Their mind, soul, and body are united in one singular, burning thought: "f_ck this b_llshit".
I would warn God himself not to give the man in the van a reason to go off on him.
Limes?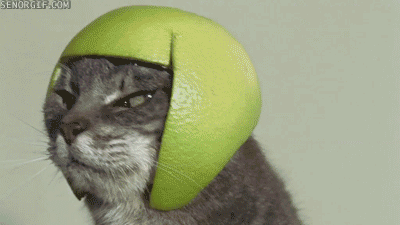 This happened to me a couple of years ago - squeezing limes at a BBQ to make limeade, went out in the garden for a couple of hours... 24 hours later my hands had gone deep red, and started swelling, 48 hours later I had huge blisters and my hands looked like I was wearing thick gloves. Went away after 72 hours but was a nasty experience all round. Look it up: phytophotodermatitis. Be aware!
Badgers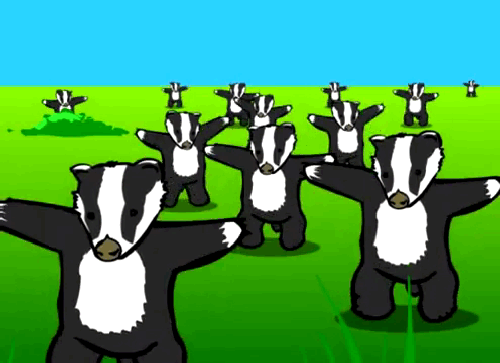 Me and a friend stopped to talk to an old man out walking his two dogs once (mostly to fuss his dogs) and he told us that it was three not that long ago. He used to have a Jack Russel, but one day when he was walking it, it caught an interesting scent and followed it into a badger hole, and never came back out.
Springs Can Kill You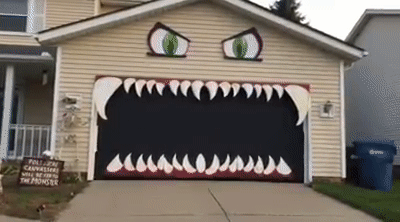 Garage door springs. My garage was busted so my brother and i went to check it out. We started f*cking with it and one of the springs just exploded towards the side of my face so I never saw it. It knocked my glasses off my face and almost went completely through my wall. I got lucky. I don't know what that would've done to me had it hit me
Electricity Can Kill... Or Worse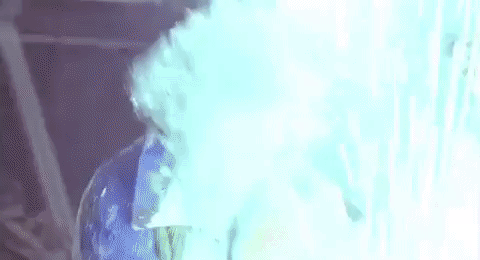 I work with a dude who was working on a generator set, stuck his flashlight into his mouth to be able to use both hands. Power arced through the flashlight and now he has no lower jaw.
Brown Recluse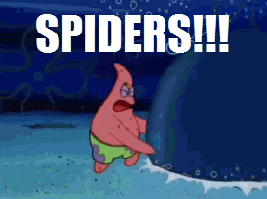 A friend of mine in college got drunk and passed out on a lawn. Woke up like an hour later and went to bed. Woke up in the morning and said her leg really hurt. Turns out she got bitten by a brown recluse on the lawn. She had to go to the ER and got an chunk of her thigh removed. Now she has a dark brown circular pit in her leg.
Knife Fights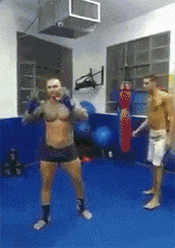 Someone with a knife. Ignore everything you've ever read about self defense. You're gonna get cut. A lot.
Knife fights: you will get cut, cut deeper, harder, and faster than your opponent. Loser dies in the streets, winner dies on the way to the hospital.
Sleepy Sudoku-Playing Moms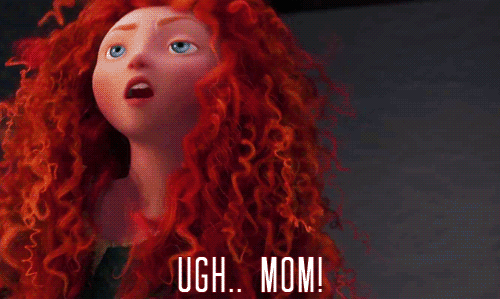 Anyone who just woke up. Also my mom when she's playing Sudoku. Never bother her.
Samoan Bouncers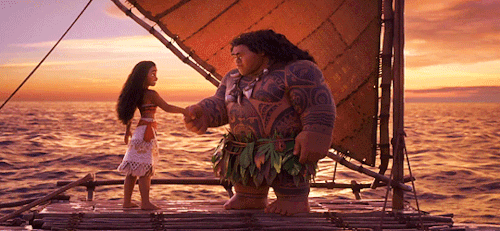 I know a Samoan bouncer, two guys started to fight, he yelled "Sit Down"
They Did. On the floor. Right there.
He is about 6 foot 6, and about that wide too.
Don't. Mess. With. Hippos.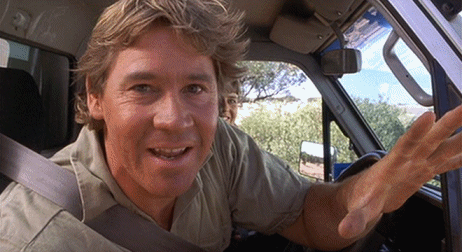 When a guy who wrestlers crocodiles and generally pisses off dangerous animals for a living says the scariest moment of his career was silently boating through a river of hippos...
Water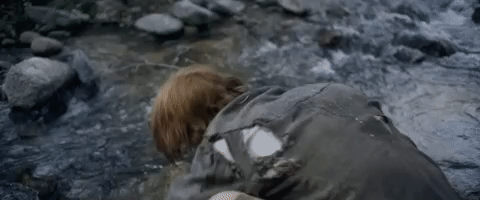 Moving water.
Water is heavy -- heavier than people realize. A cubic meter of water weighs a literal ton. Consider that a tsunami might readily be thirty meters high and moving at a speed of 30-40 miles per hour, and you can see just how destructive water can be.
But that's a tsunami: a freak event. What about seemingly calm water? Well, there's possibly shit going on beneath the surface that you have no idea about. If you've ever tried fight your way out of a rip current, you'll know just how fruitless it can be to try and resist. (Sidenote: don't try and swim through a rip current. Swim parallel to the shore for a while, then try to get back to the beach. You will not get through it otherwise, and you'll just tire yourself out.) It takes astonishingly little moving water to sweep you off your feet. According to the Oregon Department of Geology and Mineral Industries, a grown man could be knocked over by one foot of water moving at 6.7 miles per hour, by knee-deep water at 4 mph, and waist-deep water at 2.6 mph. That's slower than the average walking speed. If there's a lot of water and it's moving the way you don't want to go? F*ck you, buddy -- you're going where it says, not the other way around.
And then there's the Strid at Bolton Abbey, where both of these facts combine to make a deathtrap that looks like a simple brook. A fast-moving river (and all the water that involves) gives way to a very deep but very narrow chasm that seems almost tailor-made to pull people under. While numbers of fatalities are sketchy, local rumors persist that everyone who's ever fallen into the Strid has drowned. Every. Single. One.
Moving water is nothing to f*ck with.
Trains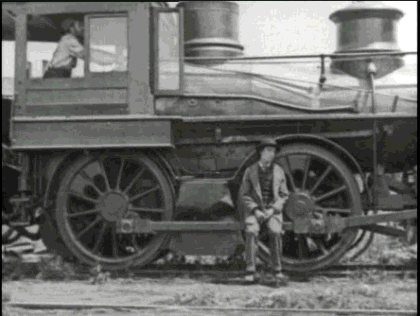 One time my friend was like getting to close to a passing train, and a homeless man in a deep growly voice said "Don't f*ck with the train, man." I don't know why it stuck with me, probably the thought of what he's seen.
Uncle Sam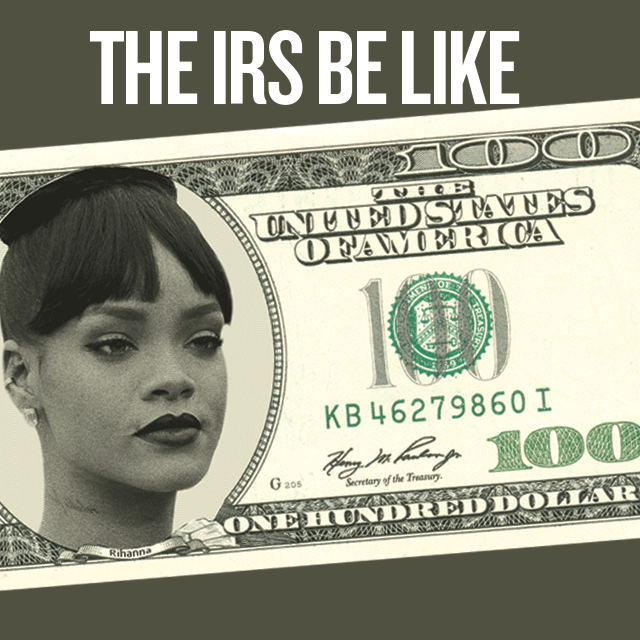 The only people to be able to shake down the Mob is the IRS. That should tell you everything you need to know about the IRS. Uncle Sam wants his f*ckin cut.
Truth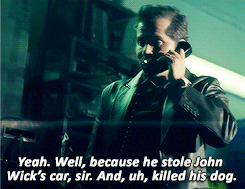 John Wick's dog
Keep It Real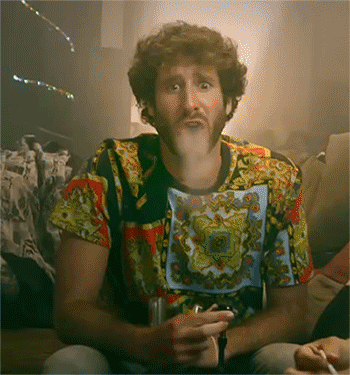 I was about to head out to work and wanted to get a little bit stoned before because i hated my job. Went over to my cousin's house to smoke some synthetic legal weed with him and his buddy. They were smoking it out of a bong. They were experienced with the stuff and I guess had built up a tolerance to it. I had smoked it once before by myself and had experienced being just a little too high. I just slept it off at the time because I was at home. Anyway, I made the mistake of taking a big ol' hit out of the bong. They were both like "Jesus dude that was maybe too much there". And they were right. I was immediately waaaaaay too high. So after sitting on the couch and freaking them out by talking about how I was about to die, I bolted out of cuz's house and ran down the street trying to get away from from the situation and them. I jumped onto a stranger's motorcycle parked on the street and tried to start it. My cousin and his friend had to drag me off of it and back down the street while I was gasping for breath and the owner of the motorcycle followed us down the street threatening to beat my ass. And I didn't come down for about an hour. It got worse after they got me back in the house. I was sure that I had died and was on my way to hell because I was experiencing time loops.
It was pretty terrifying. Definitely never again.
Obligatory Princess Bride Reference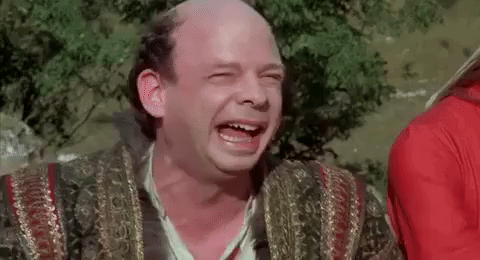 A Sicilian when death is on the line?
Just Take The F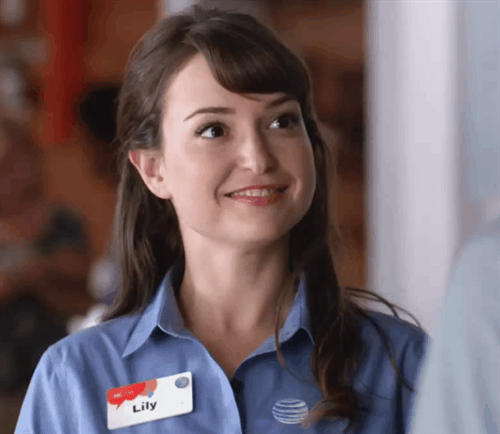 Hydrofluoric acid. In fact just...don't get near it. At all. Ever. For any reason. It's thankfully banned from my school's chem labs and probably most public college and university chem labs, because as a general rule of thumb, EVERYONE is too much of a dumbass to deal with hydrofluoric acid. Hydrofluoric acid does not care who you are. It does not care why you're here. It does not care what you're doing. You get that shit on you, you will die. It is corrosive. It doesn't give a fuck if you need those bones in your body. It will eat through them anyway on its epic quest to fulfill its sole purpose of eating through everything it fucking touches. The bones and organic material in a human body are no different than the rocks, glass, and steel it's used to eat through. It will go through your skin, your tissues, your bones, and it WILL make its way into your bloodstream where it will have a particularly nasty reaction with the blood calcium and you die.
Nothing is worth potential contact with that real life eldritch abomination from the bowels of hell. I won't even enter a room if people are working with it in there. Like I said, it's banned from my college campus from what I was told by my geo and chem profs, and I don't think it is cleared for use anywhere on the campus at all (even the grad labs). But if I ever did end up in a lab where the criteria was "use hydrofluoric acid for anything at all" I'd skip the lab and take the f*cking F.
The Nice Ones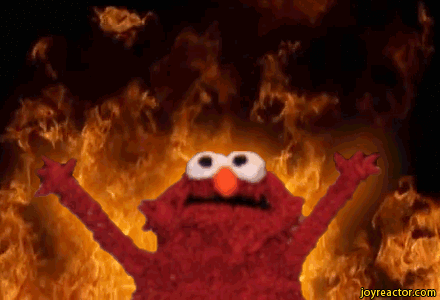 A really genuine nice person.
If you torment them enough, their reaction will be thoroughly unpleasant.
The Birds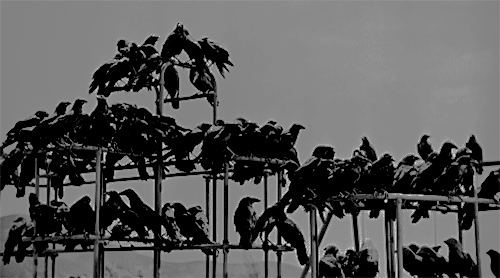 Crows. They remember individual faces and have their own language so they basically tell other crows that a paricular human has pissed them off. Scientists did experiments.
H/T: Reddit