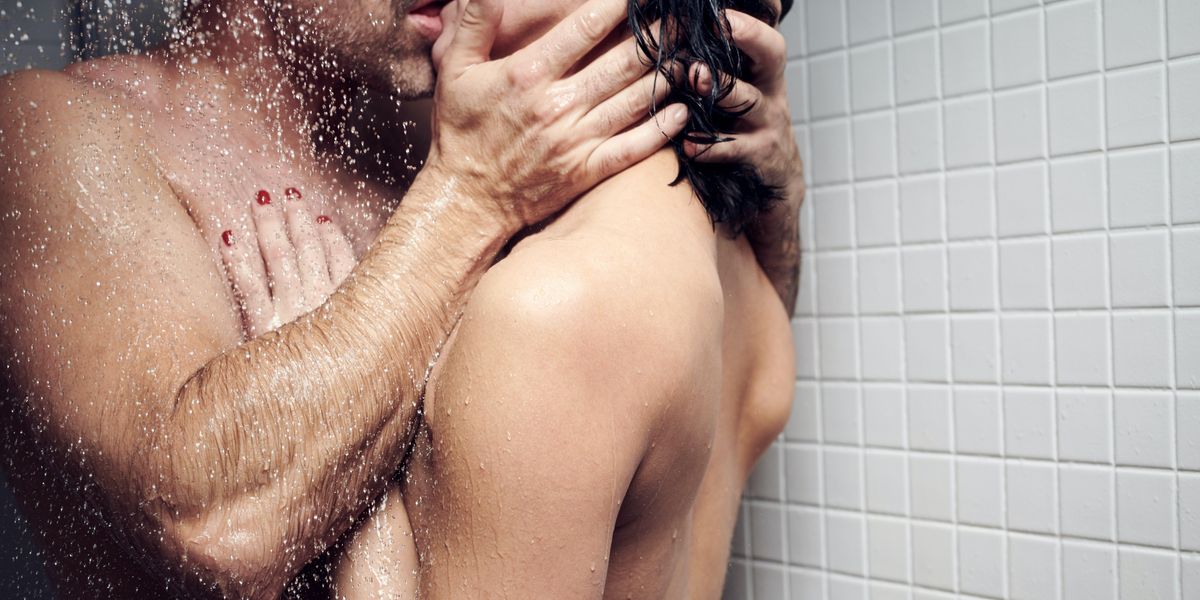 There's nothing worse than finding out that your significant other had been unfaithful.
Actually, there is something worse.
That is, walking in on the person with whom you have been romantically involved engaging in sexual intercourse with someone else. In your bed.
Sound familiar?
Unfortunately for many couples, this is a reality that inevitably contributes to the demise of a relationship that was never really a healthy one to begin with.

---
Curious to hear how couples ended up going their separate ways, Redditor pugsarelife2 asked:

"Men and women of reddit who caught their significant others cheating, how did you do that? And what was your reaction?"
These Redditors had tasks that uncovered a very unpleasant surprise.
The Errand
"My ex husband and his family smoked a lot of pot, still do. His sister, kids, and nanny were visiting from out of state for a few weeks. When it was time to fly home they left their stash at my ex MILs house because they didn't want to take it on the plane. My ex asked if I would pick it up because I was nearby. Stupidly I agree. I don't smoke and I was willing to carry it in my car for him. To my surprise I found a note from the nanny to my ex saying she was in love with him and she was so happy for the time they had together. Obviously she thought he would get the weed instead of me. While it was incredibly painful at the time I am definitely living my best life 15 years later."
– mycatsnameisjanet

Unpleasant Surprise
"Me ex-husband was an early adopter of sending d*ck pics. I got his phone to get the numbers of his friends to invite them to a surprise birthday party while he was sleeping off a hangover, and there they were in his outbox."
"ETA- this was more than 12 years ago. When camera phones were barely functional."
– BooksNShizzz

How long has this been going on? That's what these Redditors were left pondering after making their shocking discoveries.
Keeping It In The Family
"Worst one I know of is an acquaintance of mine, came home from work one day and found his missus having sex with his dad."
"That blew up all over Facebook, and became a local drama fest where people tried to organise a shunning of the dad and missus."
"I remember it well because, well... I know people cheat, but with your partners father? Come on..."
– OdaNova
Alone Time

"Wife was acting unusual for a few weeks. She would want to spend time by herself on the weekends and when she came home at night from work she would often sit in the driveway for 20 minutes on the phone."
"I'm not dumb."
"I bought a voice activated digital recorder and stuck it in her car. I knew what I needed to know in less than 24 hours."
– joecooool418

The Twist
"I was in the Navy and was out on deployment for 6 months after just recently getting engaged (it's one of those stupid things that young military guys do). One day i get a letter from my fiance's best friend telling me that she caught my fiancee and her BF together (this was years before email and smartphones were common). We write back and forth several times and eventually it comes out how she caught them, how my fiancee begged her not to tell me, and that the fiancee didn't know that we were corresponding."
"I eventually get back to the States and planned to play it off as though I didn't know, but too many of my friends intercepted me with the news that is wasn't just the one guy, but several, and let me know that she knew that I was aware. Eventually we met, and the confrontation was minimal and tame. We broke off the engagement without a lot of drama - she kept the ring."
"The best friend and I ended up hooking up, at first as sort of a revenge-f'k kinda thing, but turned serious."
"We celebrate our 32nd wedding anniversary this year."
"Edit: maths. This year will be 31. After 20, it's all a blur."
– HippyGeek

No matter how hard these significant others downplayed their predicaments, it was painfully obvious they were being unfaithful.
Revealing Text Thread
"My ex was a big drinker and I wasn't. She would frequent this bar close to our place pretty often with friends. I rarely went because I just wasn't a fan of bars or her drinking friends. One night she went out with a couple that I didn't mind that much. I was bored at home so I decided to head over for a little bit. As I walk in I see my ex sitting at the bar with the couple. The bar was packed and as soon as I made eye contact my ex she had this strange look on her face. She turns to this guy sitting next to her, and he immediately gets up and leaves.
"I felt something strange right away, but I brushed it off as me being irrational. I stayed for like an hour and headed home. I couldn't shake the feeling I had though so I checked one of her friend's Facebook page to see if there was any connection that existed between my ex and this random dude. Sure enough he was friends with one of my ex's friends."
"I knew his name now and that I wasn't as crazy as I thought. I sat on the information though. The next weekend she goes out drinking again and still had not returned home at 4 am. I tried contacting her multiple times and I got no response. I woke up to her coming home at 7 am and jumping in the shower immediately. I decided to check her phone while she was in the shower, and she kept all of the messages with this same guy."
"Some pretty telling information in the text thread. While she was still showering I grabbed a fresh pair of clothes and headed to my best friends house. 20 minutes later I get a phone call with her going ape sh*t about me leaving and not saying anything. I laughed at the projection, told her that if she wasn't moved out by Monday the police would be there to force her out. She wasn't on the lease and her parents lived 10 minutes away from me. That was that."
– HagBolder11

Unwelcome Guest
"We were together for 5 years, living together for around 4. I came home from work early. When I got out of my car I saw her peek through the blinds to see who was outside. I walked in the door to her coworker on the couch, obviously uncomfortable and clothes messy and her locked in the bathroom."
"I wanted to pummel the sh*t out of him then and there, but he was a trained MMA fighter, and I woulda left the house that night with more than a broken heart. Went to a friends house for a while."
"They started dating the next day."
"Sh*t sucks. It took a while for me to get trust back in relationships."
– PM_ME_PINK_PANTHER

Side Effect Of Cheating
"Went for my yearly check up and tested positive for chlamydia. Turns out my ex was sleeping around."
"Edit: apparently false positives are common with these types of tests so have your SO tested as well. I hope you're in a relationship where you can openly talk about such things."
– needsmoreusername

The Instagram Clue

"It wasn't a big dam-breaking moment. It was a lot of little things. Like how she'd cancel plans at the last second. Or the random phone calls from unknown numbers she'd get (this was back before spam calls were an epidemic), or how her phone was mysteriously off one night when I needed to get a hold of her."
"I had my suspicions and then finally it clicked into place when I did some Instagram snooping and found a guy who followed her who posted a selfie wearing a very unique jacket that belonged to her."
"I confronted her the next day. She denied it. Tears. Begging. All of that. I dumped her and walked away. The next day I messaged that guy on Instagram and he confirmed everything. Had no idea I existed. He dumped her too."
"Last I heard she's an EMT in Utah Wyoming. Hope she figured out how not to be a garbage person."
– guiltyofnothing
Monogamy is tricky. Every couple on the surface endeavors to be faithful, but having a wandering eye is a normal and very natural instinct.
But acting on impulse to knowingly hurt a significant other through infidelity is cruel and it is what separates the looky-loos from the cheaters.
Is it better to have an open relationship? Or is it better to assume your significant other will always be on their best behavior and respect you and the relationship?
Because when you find out your lover has been cheating on you, it's clearly an indication that something in the relationship wasn't working.
While I'm no love expert, I know that having painful but honest conversations with the person you love can prevent a lot of heartache down the line.
Are you willing to have these discussions? What prevents you from communication? We'd love to hear your thoughts.