Cameran Eubanks was under fire for posting a picture of the band-aid on her arm after getting the flu shot.
When those opposed to vaccinations made a huge stink about it, she resorted to deleting her post.
---
The Southern Charm reality star never expected to "raise such a fuss" over the photo.
Now she has responded to the backlash.
"I just deleted a post that I made today about my belief in getting the flu shot. Never did I think it would cause such a fuss."
"I'm sorry to all I offended who don't believe in vaccinating themselves and their children," the 34-year-old wrote in a statement.
There is no doubt every parent wants the best for their children.
But when it comes to vaccinating their child, there is a demographic that is passionately against it despite endorsements from international public health organizations.

Societal fears of vaccinations – which develop antibodies to protect the body from diseases or the influenza virus during the flu season – are theorized to have stemmed from deception by pseudoscience resources and celebrities.

Gid M-K wrote an article for Medium attempting to debunk common misconceptions that anti-vaxxers use to argue against vaccinations.
The list of eight arguments from the article includes the fear that vaccinations lead to autism, that vaccine manufacturers can't get sued if a child gets sick, and that vaccines are profitable, among others.

"If you are a parent who is worried about vaccination: don't stress. You are a good parent. You have just been lied to," M-K prefaced in his article.

But it ultimately comes down to a parent's personal decision.
Eubanks refused to justify herself in getting vaccinated.
"If you do not vaccinate I do not think you are stupid or wrong. We just disagree. I have always said I will not talk about religion or politics on social media and now I'm adding vaccines too."
Eubanks' daughter Palmer tuns one on November 11. She too got vaccinated with the flu shot.
Eubanks said in response to a fan comment:
"Palmer had hers today. I played baby shark and not even a whimper. Couldn't believe it. God bless that annoying ass song!"
Most agreed with Eubanks.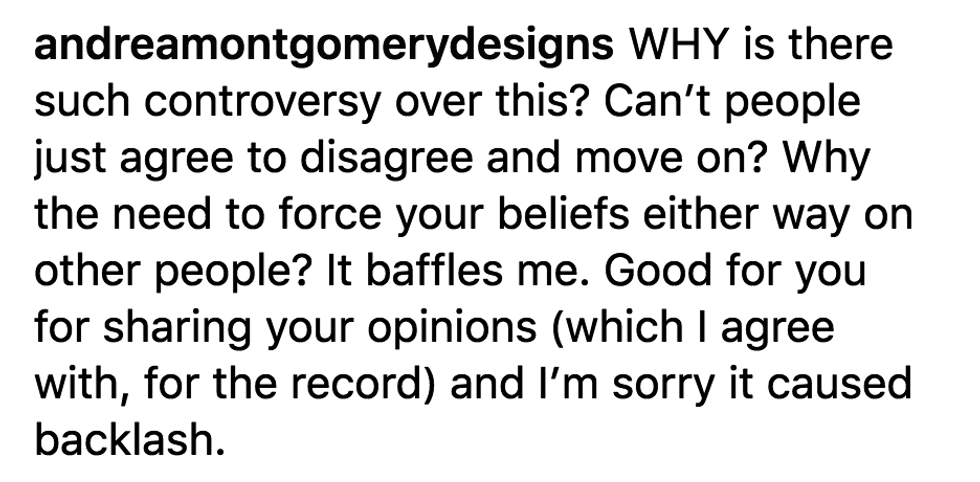 Others believe she shouldn't have removed her post.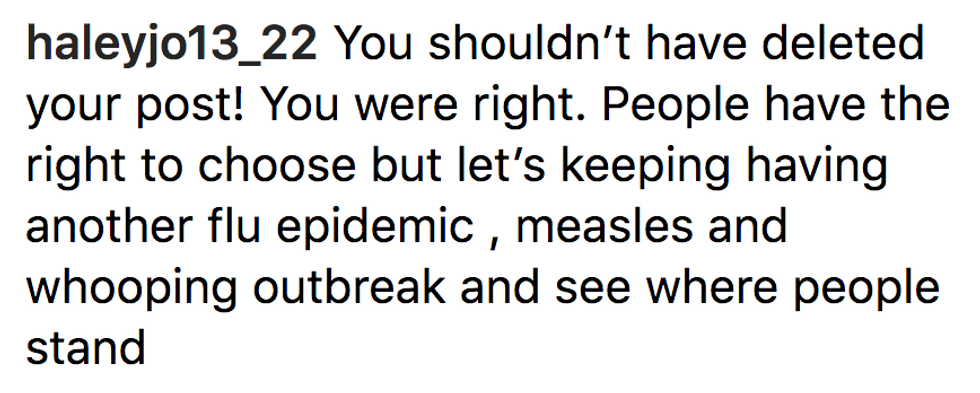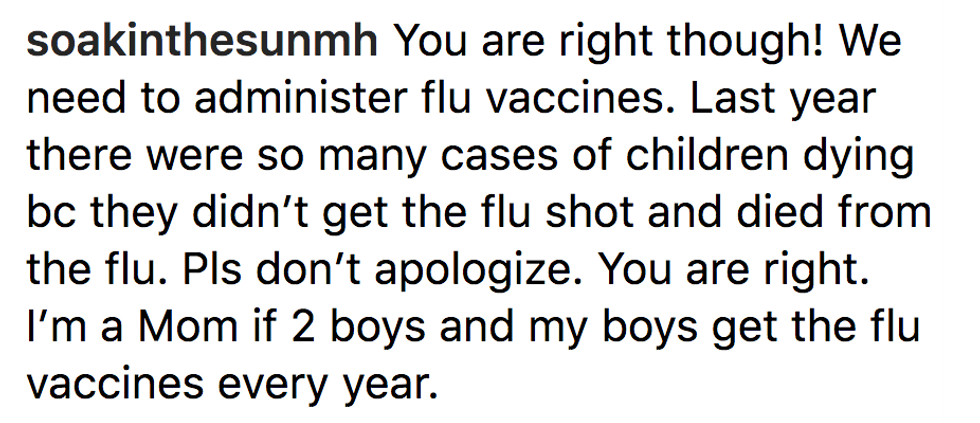 The BRAVO reality star was always outspoken when it comes to her parenting.
In a January 31, 2018, Instagram post, she declared she would stop breastfeeding.
"I am DONE with breastfeeding. Gave it a good almost 3 months and I am retiring the boobs. Writing this in hopes it will make other mothers feel less alone."
She explained the simple reason for her decision and was prepared for the impending criticism.

"You see, I'm not quitting because my milk supply dried up or because I'm sick…I'm quitting because I'm just plain OVER IT. By CHOICE."
"I know I will get lectured and judged by this but it doesn't bother me. I need some freedom back for my sanity and the bottle and formula will allow that."