A student at Da Vinci High School in Davis, California, reportedly handed out sugar cookies laden with her grandparent's cremains.
There have been conflicting reports, some indicating she used her grandmother's ashes and others reporting they were her grandfather's.
Police Lieutenant Paul Doroshov said investigators are talking to two girls, one of whom used her grandparent's ashes as an ingredient, and another who helped hand the cookies out to nine students at the school.
Doroshov deemed the case, "a weird one."
---
An anonymous student told Fox 40 they saw the female student handing out the cookies. The news station reported the cookies contained the ashes of the girl's grandmother.
"This girl is going around telling everyone, basically at this point, that she had brought in these cookies to school with human ashes in them."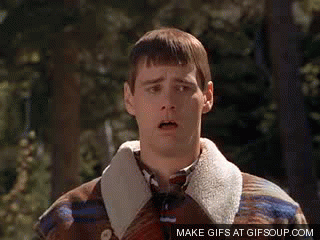 media1.giphy.com
The student's parents were not happy about how the California charter school handled the incident. According to the parents, the school told their son to write a statement but was instructed "not to tell anyone."
Tyler Millsap, Da Vinci High School's principal, issued a letter to parents on October 16.
"The story circulating in the media is something on which I cannot comment, but let me be clear that there is no health risk at to our campus or to any one of our students."

Millsap concluded the letter by calling the students responsible for distributing the contaminated snacks as "remorseful."
"I can say that those who were involved are remorseful and this is now a personal family matter and we want to respect the privacy of the families involved."
People found the story understandably disturbing.
Contrary to other reports, the Los Angeles Times claimed the ashes belonged to the girl's grandfather.
Student Andy Knox told KCRA he was one of the students to whom a cookie "with a special ingredient" was offered. He thought it might be marijuana.

"Two weeks ago, I was just about to go into my sixth-period class, environmental science, and a girl who was also in the class stopped me and asked me if I wanted a cookie. And I knew her, so I figured, 'It's a cookie, why not?'"
His added:

"She told me there's a special ingredient in the cookie … I thought that she put drugs in it or something. So I asked her if like, 'Is this a weed cookie or something?' And she said 'No.' She said it was her grandpa's ashes. And then she kind of laughed. And I was really, I was kind of horrified."
Knox said the girl previously mentioned having the ashes and used them as a bargaining chip to swap seats with another student in class.

"I didn't believe her until she pulled out the urn," he said.

Unable to digest the story, Twitter made light of it.
As of Tuesday, no charges were filed and nobody was arrested.

Doroshov is working solely based on the students' testimonies, according to Fox 40.

H/T - KCRA, LAtimes, Foxnews, GettyImages, Twitter, davincicharteracademy