Food is a culture all its own.

That is why people get so wrapped up in it.
What we eat, how we eat, and when are part of our identity.
We should study breakfast more.
Some people love cereal, others caviar and smoked salmon.
To eat each their own.
Now I need some eggs benedict.
---
Redditor harrypotterfan04 wanted to discuss the extent of the breakfast menu.
"What is a traditional breakfast item in your culture?"

Any breakfast food does it for me. American style, teach me about some new eats.
Oh Man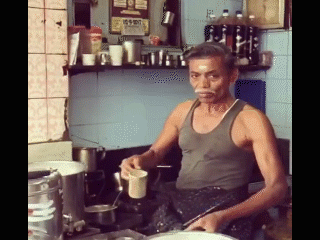 Chai Masala GIF
Giphy
"Paratha (flat unleavened bread) with tea."
otherworldlymystery
"Oh gosh paratha with spicy dal and chai… oh man."
Professional-County1
Classics
"Biscuits and gravy (gravy can have sausage or just be regular Sawmill gravy)."
mamalea68
"I have an English co-worker I introduced biscuits and gravy to when she came to Texas. She loved it so much she makes it at home. Took a minute to get past the fact that both 'biscuits' and 'gravy' means different things here."
My_browsing
"Buttermilk biscuits look like your version of scones but they're soft and fluffy inside and taste buttery. They're delicious warm with butter and jam or with southern sausage gravy, hence, biscuits and gravy."
Send_me_snoot_pics
Not Disappointed
"Simple steamed cakes made from a rice and black gram flour... we call it IDLIS. Usually have it with a side of Chutneys (coconuts, onions or coriander leaves ground into a paste and seasoned)."
Jon_Bill_22
"Yup expected this and wasn't disappointed. Though India does have a billion kinds of dishes for every time of the day. But that's the best part! (I say while sipping my chai with namkeen)."
Scarlaire
A Nice Mix
"Nasi lemak ( coconut milk rice served with a spicy chili paste, crispy fried anchovies, roasted peanuts, cucumbers and a hard boiled egg) and teh tarik (frothy, milky, pulled tea)."
wounded-buttefly
"Kaya toast (coconut jam spread on toast with slabs of butter) + soft boiled eggs (drizzled with dark soy sauce and pepper) + teh c siew dai (tea with evaporated milk and less sugar)."
xxChocoQueenxx
I'm Hashed!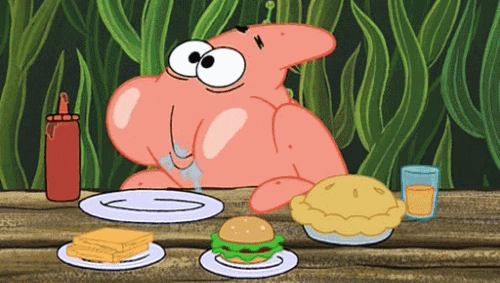 Food Reaction GIF by SpongeBob SquarePants
Giphy
"Scrapple, or corned beef hash."
Devilcactus
"OMG MY DAD LOVES CORNED BEEF HASH! I used to eat it when I was little but it was from a restaurant that stoped selling it years and years ago. I'd love to make it for my dad but I have no idea what its made of. I was like 7 so I wasn't paying attention to what it was. It was just tasty."
BushyTailFoxThing
Oh, how I love me some hash. Serve it UP!
Spicy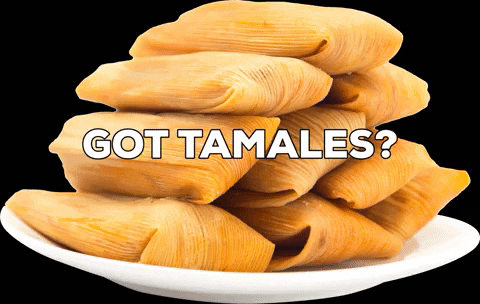 Giphy
"Tamale and arroz con leche - Guatemalan."
Photograph-Fluffy
"There was a woman where I used to live in Brooklyn who'd sell both by the entrance of the subway. It was always a great morning when I'd get her tamales verde and arroz con leche."
scarletcrimsonrouge
Gimme Me!
"Chilaquiles. Tortillas cut into squares, fried and then tossed in salsa then topped with a fried egg, queso fresco, avocado or whatever."
ChickenBootty
"I want this right now."
f4snks
"Every time I make mole verde I make chilaquiles. Haven't made them in a while but chilaquiles with soupy refried beans and queso fresco is one of my favorites too."
ChickenBootty
The Spread
"Kaisersemmel oder Wachauer Laberl mit Butter und Marillenmarmelade. Special white bread roll with butter and apricot jam."
periwinkle_fluff
"In Austria it is mainly the shape that makes it special. You get them from the bakery or the supermarket. Kaisersemmel is folded kind of like a flower, wachauer laberl is special to the Region of wachau. But homemade is okay too 🙈 The apricot jam NEEDS to be homemade though. Bonus points if the apricots are from your own garden."
periwinkle_fluff
Savory Save Me
"Beschuit. It's a light, dry, slightly sweet cookie topped with either something savory or sweet. It tastes better than is sounds. It is also a tradition to eat to them to celebrate a birth topped with butter and anise seeds coated in white and blue/pink sugar."
dedoktersassistente
Right Away!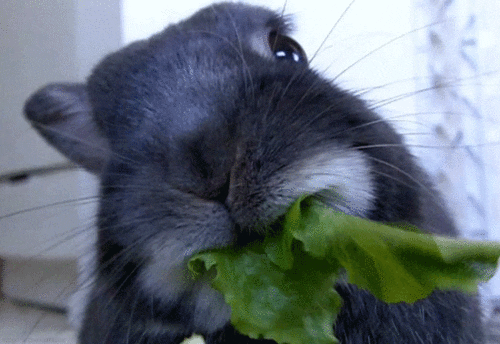 Food Eating GIF
Giphy
"Bolillo (salty bread, toasty and crunchy on the outside, super soft inside ) in Mexico , it's not uncommon for people to line up outside the bakery to get them straight out of the oven."'
alasdestrozadas
Now I'm hungry. For anything.