People Share Their Best 'Stupidity Has No Limits' Experiences
Reddit user Joker101001 asked: 'Albert Einstein once said "The difference between genius and stupidity is that genius has its limits." What are some examples of this that you have experienced?'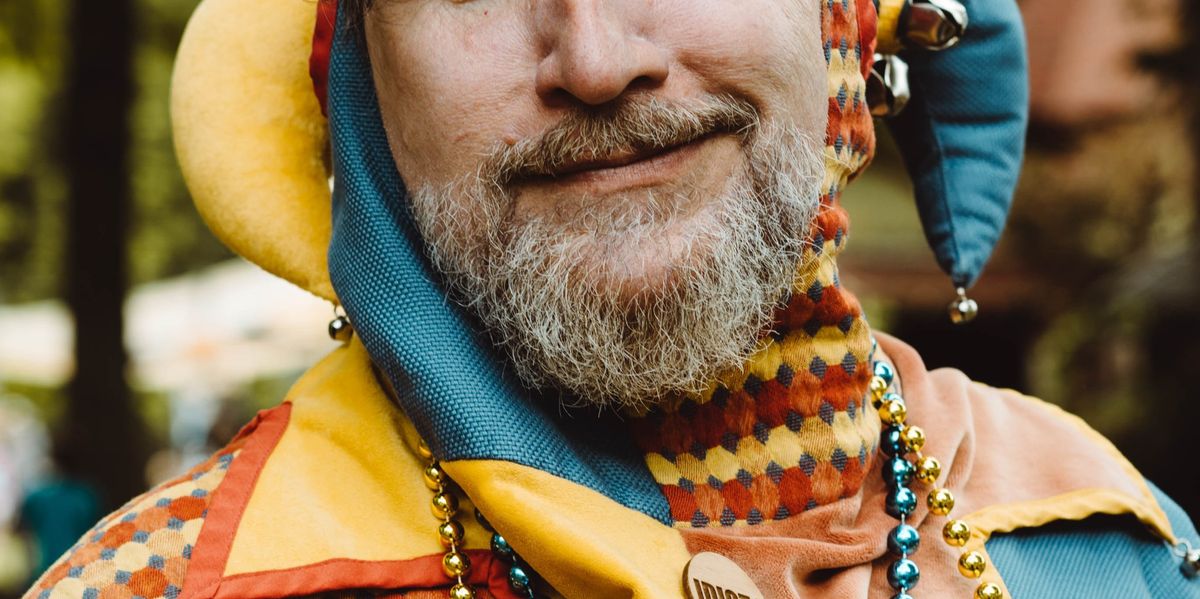 The human race is supposedly touted as a superior species compared to other lifeforms on Earth.
Sadly, the generalization does not apply to everyone.
And while the notion that "nobody is perfect" is perpetually expressed to console those who've made regretful mistakes, that is not entirely true.
We see them in the news all the time.
Dimwits–which may include those with no social graces or lack of basic life skills in order to survive adulting through life–are among us.

Curious to those who've face-palmed in response to an individual's intelligence level, Redditor Joker101001 asked:

"Albert Einstein once said 'The difference between genius and stupidity is that genius has its limits.' What are some examples of this that you have experienced?"
People shared their observations about our intellect..or lack thereof.
Touché
"You shouldn't believe every quote you read on the internet. — Abraham Lincoln."
– _PM_ME_PANGOLINS_
"I think he was re-quoting Julius Caesar who made this comment the morning he was warned not to go out that day."
– Emergency-Ad-7002

Humbling Realization
"I think the more educated we become, the more we know how little we actually know, and it's humbling, but ignorant people really have no idea what they don't know, leading them to be confident about their ignorant stances."
– PuzzleHeadedNinny
Reaching Limitations
"Physics has kind of reached a point where we realized we don't know how anything works at a fundamental level. Every theory breaks down at tiny or gigantic scales. There is a crisis in cosmology, spinning glaxies have either disproven gravity or proven undetected dark matter, and the vast majority of matter and energy is undetectably dark. We don't know why matter exists (as opposed to antimatter, given their symmetries). We don't know how time and space work inside black holes, how many dimensions there really are, or whether space and time are quantized. We've kinda figured out ordinary matter at human scales, but that's it."
– turbotong
The Thing About Doubt
"There are limitations to human knowledge and our understanding of things. Rather than acknowledging these limitations, people fill them in with supernatural explanations. When you express uncertainty or doubt, you are mocked or they ascribe to a lack of self confidence."
"Doubt is the beginning of wisdom, not the end of it."
– RecalcitrantMonk

Knowledge Vs. Intelligence
"Knowledge is knowing a tomato is a fruit."
"Intelligence is combining the tomato with other ingredients to make something better."
"Knowledge is what we learn, intelligence is what we do with what we have learned."
https://pubmed.ncbi.nlm.nih.gov/7183572/
"Charisma is the exact opposite of what I just did - citing an academic paper on reddit."
– egregori3

People shared their most dullest interactions.
Dumbfounding Stupidity
"Oh boy. I once met a guy who was so stupid that he thought the ocean was alive and waves was it breathing. I remember one time in school he was doing homework for another class and asked the teacher "Where were the Canaanites from?" She jokingly said Nova Scotia. He asked how to spell it. This guy thought Beauty and the Beast was based on a true story about a girl and a bear. He would constantly make bets that he lost and never learned his lesson. He didn't know that chicken the food came from chicken the animal. I have met a lot of stupid people in my life but I have never met anyone quite so bafflingly stupid that I had to wonder if they, in high school, could even read."
– Not-sure-wtf-I-am

"A friend of mine once met a young woman who thought that fluttering leaves caused the wind to blow."
– Ancguy
"A former classmate of mine (in college, mind you) once said the sky was blue because it reflected the ocean."
"She thought the sky was blue everywhere, even hundreds or thousands of miles inland, because of the ocean."
– CrypticBalcony
Scam Fail
"I worked at an embassy. One day a guy came to me, completely explained a scam he did. It had failed and he wanted to know how I could help him "as we are countrymen".
"Called my colleagues at home and set them on his a** too."
– Dependent-Cress-948

Expected Expectations
"As a high school math teacher, I cringe when students hand in a test and say 'I think I aced it.' It's almost always an F."
– kasgar77
"One time I left a stats exam in college and texted my friend, "if I knew a test was going to kill me and I went anyway, is that suicide?" She said "I think it's more like when you walk through a bad part of town alone at night and get shot. It's not really your fault."
– FlockofDramaLamas

Kiwi Get A Clarification?
"When I was in middle school I convinced a girl that the kiwi birds laid the kiwi fruit as food for their babies. It wasn't that hard to convince her."
– ChaoticCauldron
Conspiracy Theorists
"Flat eathers. It is difficult to find more dumb."
– DrowningInMyFandoms
"These days, there's quite a bit of overlap there. Flat earthers tend to be very anti-establishment, but because they also tend to be very religious and Trump is supported by many fundies, there's a definite connection there. Plus, his support of conspiracies makes him seem like 'one of them'; some flat earthers thought Trump would be the one to expose NASA and the fake ISS, but that never happened."
– SyntheticGod8
I think COVID pulled back the curtain on the lack of intelligence on display.
Irrational mob mentality prevented US citizens from critical thinking and drawing irrational and false conclusions from sheer panic.
Remember the toilet paper shortage and the anti-vaxxer movement?
I was more terrified of our lack of humanity and compassion than the virus that was being allowed to spread thanks to ignorance.

Related Articles Around the Web
Reddit user BroccoliniCarrot asked: 'What's the worst about being an only child?'
Anyone who grew up with one or more siblings is bound to have stories of how their siblings occasionally (or frequently) got on their nerves.
Indeed, some people don't even have any sort of relationship with their siblings once they fly the nest.
Those who grew up only children, however, often have trouble accepting that people would cut their siblings out of their lives.
While being an only child can often mean getting your parent's complete love and attention, it also means that you will have to go through many of life's challenges alone, with no peer to turn to for support.
Not to mention, never having anyone to torment and boss around, as many children dream of doing to their younger siblings.
Redditor BroccoliniCarrot was curious to hear what only children thought was the biggest disadvantage of growing up with no siblings, leading them to ask:
"What's the worst about being an only child?"
Lack Of Playmates

"When I was little, people would give me board games like Monopoly for gifts, and I wouldn't have anyone to play with."
"even Hungry Hungry Hippo sucked playing solo."
"I did master Solitaire though!"- Jesikabelcher
Last One Standing
"When my parents die that's it."
"I'm just alone."- undertheraindrops
"Family is the most likely group of people to help you when things get tough."
"When your parents pass you have less support."
"Also, aging parents become solely your responsibility."- rubixd
"Taking care of an elderly parent with no one to help."- 3Gilligans
No One To Turn To
"When you are the only one to support your aging parents."- Fantastic_Leg_3534
Forced Independence
"I think because I am an only child I have become used to spending time on my own."
"As a result I am quite antisocial.'
"I don't mind being around people and can be quite talkative however it exhausts me and I need far too much time on my own to recover."- OstneyPiz
"You become TOO comfortable with being alone all the time, to the point where being alone is the default and interacting with others feels like a chore."
"And that doesn't play out too well in the real world."- DeathSpiral321·
Going Through It Alone

"No one to have a sanity check with."
"My wife and closest friend have siblings and they talk about a close bond with their respective siblings where they could look at the other and effectively say 'mom/dad are crazy, right?'"
"Being an only, I thought some of the sh*t they pulled growing up was normal."
"Having a sibling would have helped counter the gas lighting from parents."- RennSport5280
Making Your Own Conversation Partners...
"As an adult, I sometimes find it difficult to quiet the self-talk because all too often growing up it was all I had."-GreenDolphin86
More For Me?

"I am absolutely not good at sharing."

"Plus and minus was that I got all of my parents' attention, so I had a lot of love and support but also a lot of expectations and not a lot of space to f*ck up."
"Nowhere to hide, no one to blame anything on, and no backup when they were being unreasonable."
"But I also didn't have to split time, affections, or personal belongings with some other gremlin sharing my DNA."=Justheretolurkyall
No One To Keep You In Line...
"No reality check."
"Nobody to confirm that, no, it's not you that's acting nuts."
"Later, nobody to bounce ideas and behaviors off of, nobody to tell you, 'hey, X thinks you're cute' or 'that's not how you ask a girl out, doofus, say this'."
"I should mention that for various reasons, if I had had siblings they would have been older."
"So when I imagine not being an only child, I tend to imagine being a younger brother."
"But I think the reality-check thing would still operate even as an oldest sibling; plus I might have learned to handle responsibility earlier."- ElderPoet
There Is, Indeed, Safety In Numbers

"I am the only son of a single mother."
"I hate this term, but it's called emotional incest."
"Basically my Mom was very young when she had me and there were no men in her / my life."
"As a result, she placed all of that emotional needs of a grown woman on to me."
"My Mom never really raised me as a son."
"At best, she raised me like a little brother she got stuck with after our parents died."
"At worst, she treated me like I was a toxic boyfriend."- ANerdCalledMike
No Scapegoats

"All eyes are on you- can't get away with anything!"
"Most strict parents ever ( they were older too)."
"Unlike my husband's family growing up with 6 kids."
"Parents hardly knew where the teenagers were or who they were with."- Available_Honey_2951
"When asked by a parent what happened you cannot blame your sibling."- nanodecay
The Eye Of TheBeholder
"People assuming that I was spoiled."- Purlz1st
Having no siblings means never being bullied, teased or tormented, or having to vie for your parent's attention.
Something many people who grew up with older or younger siblings openly say they dream of.
When the going gets tough, however, and these same people realize they always had their brothers or sisters to turn to, they might bite their words and regret ever even thinking of being an only child.
Many couples like to spice things up in their relationships to keep things fresh.
When it comes to bedroom spices, couples tend to add ingredients, like another person to the mix.
But everyone really needs to be on the same page with who they're mixing with.
Or drama can ensue.
Redditor MrRandyWatson_100 wanted to hear about what happened to relationships after inviting a third, so they asked:
"Redditors who have had a threesome with their SO, how did the relationship turnout after sex?"
Bad Things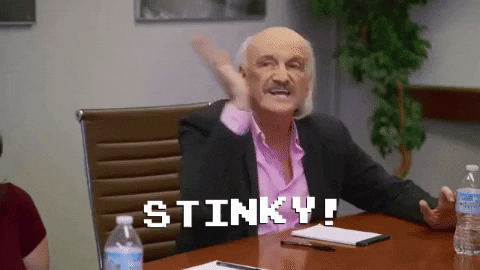 Tim Robinson No GIF by The Lonely Island
Giphy
"It was already horrible, that's why I didn't mind trying it. It didn't get any better, but it was a lot of fun."
Educational_Dust_932
​Thanks, Jerry
"Went on a vacation with my ex and her best friend from out of state. It was heavily alluded to that we were going to give a threesome a go. We all arrive at the hotel, and her friend turns on the TV while we unpack. It was by chance an episode of Jerry Springer (or some equivalent type of show). The subject was 'Our threesome ruined my life.' Obviously, it didn't happen."
sincethenes
"Wanna hear a pile on to that? We broke up a few years later, I haven't seen or heard from her in years. I bought a new home two years ago in the middle of nowhere. I go to the local grocery store, and there she is. Turns out she lives about 1/4 of a mile away from me. Thanks, Universe."
sincethenes
Then Again...
"We all went out to eat breakfast the next day and it was just such a funny experience. We laughed and talked about how crazy it was. Afterward, my girlfriend was embarrassed and said she didn't want anything like that ever again. Then it happened again (at her own insistence, with the same girl)."
"Then again. After the 3rd time, I was pretty blown away that this would be a regular thing. After a while things stopped and my girlfriend went back to being super embarrassed about it and liked to pretend it never happened."
​Kogah
Well bye now...
"The sex was fine, we invited a third for a fun night at a hotel with a jacuzzi and drinks. But then the third person didn't leave, nor did they leave in the morning after breakfast, and the next night after dinner we literally had to ask him to leave so we could continue our vacation as a couple in privacy. It gave us a funny story to joke about for years and didn't affect our relationship."
Mister_IceBlister
Realizations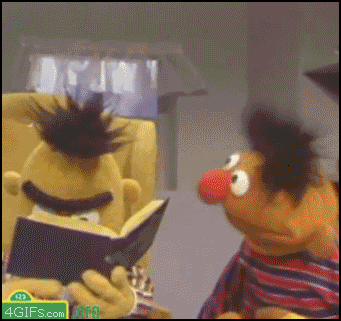 Shocked Sesame Street GIF
Giphy
"Haven't been in a threesome, but my gf had two on the same day with her previous partner, which is when she realized she was actually into girls more."
"So in a way, I can thank those threesomes for my relationship. She doesn't like it when I bring this up lol."
DreaDreamer
Epiphanies can come at the strangest times.
Whoops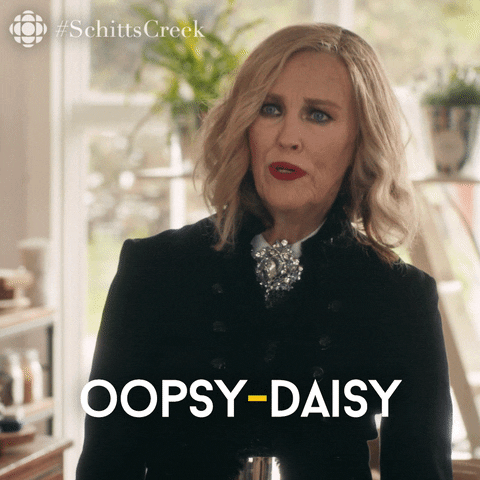 Schitts Creek Oops GIF by CBC
Giphy
"My girlfriend asked me who I would like a threesome with. Then she got angry. Apparently, I was supposed to name only one person."
arvigeus
Long Stories
"I (M) hooked up with a friend and his wife a few times. He originally proposed it as something she would enjoy, with both of us focusing our attention on her. She reluctantly went along with it but quickly got way too into it for his comfort. He got jealous of all the attention she was getting despite that being the point of the threesomes in the first place."
"Long story short, after many long fruitless discussions and a few arguments we finally got him to admit that he was in love with me, he wanted the threesome so that we (he and I) could have sex (despite us having had many conversations in the past about how I'm not that into men and he's definitely not my type) without cheating or him getting a divorce."
"Longer story even shorter, we're no longer friends, they're divorced, wife and I became really close friends for a few years."
tempUN123
Happy Holidays
"Relationship with who, your SO or the third person involved?"
"My SO brought her very close female friend for a threesome as a Christmas present to me one year. I was really nervous but they made me feel super comfortable and able to just enjoy the experience. I'm still with my SO and the friend is still a friend, we don't see her very much as she lives in a different country but it's in no way awkward."
AverageMale31
Surprise
"I had a threesome with one of my close friends and her boyfriend of like 5 years (at the time). She wanted to surprise him and boy did it work. It was fun! We ended up doing it a few more times. They're still together and doing well and my friendship with them has never changed. The only difference is now we have inside jokes and references together!"
wineshivers
Be Careful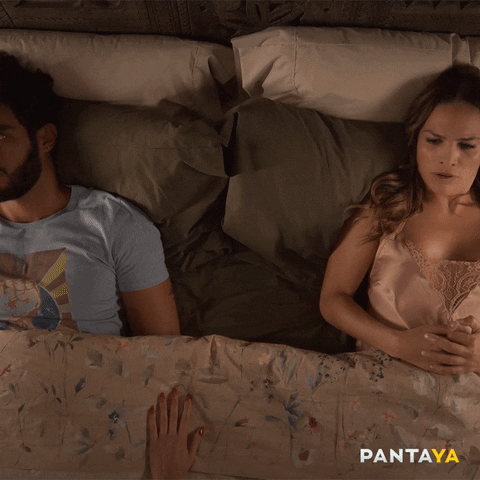 Bedtime Threesome GIF by Pantaya
Giphy
"Just fine... But don't play with others if your relationship isn't on solid footing and your communication isn't up to par."
Misophonic4000
"In my experience, sometimes you think you're on solid footing, but in reality, it's a house of cards easily toppled. In retrospect, it was f**ked either way, but this definitely expedited the end."
AdmiralTiberius
Not all fun ideas are good ideas.
Do you have any similar experiences? Let us know in the comments below.
Have you ever gone back to your elementary school as an adult and been amazed that everything looked smaller than you remembered?
It's a great example of how our perception of the world around us is shaped by our own experiences and where we are in life.
As a child everything seems big because we're small.
Our childhood perceptions of other things were also skewed. Things that seemed grand luxuries became ordinary or mundane as we aged.
Reddit user SinkingFeelingBruh asked:
"What did you think was fancy as a kid that isn't?"
Mc's Steakhouse
"Getting to eat McDonald's all the time..."
~ 02red
"This was my first thought, and it was also the first comment I came across opening the thread."
"You are so right..McDonald's used to be so exciting. I don't even eat it anymore."
~ kasparzellar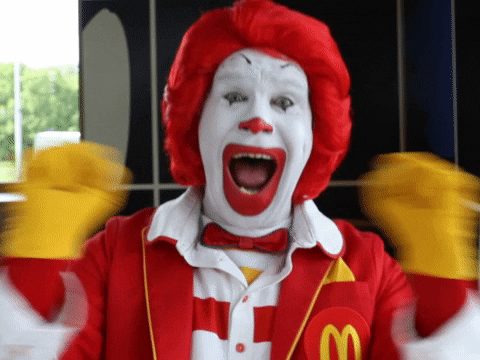 Giphy
With or Without Crusts
"Cutting sandwiches diagonally."
~ 787la57la47al
"As a college student, I love dressing up my husbands plate when he eats mediocre meals. If he wants a sandwich, I will dress it up like it's fine dining."
"I made us air fries nuggets and had the ketchup dots and swirls garnishing the plate lol. It makes things more fun."
~ ireallyamtired
Cocktails for Children
"Shirley Temple/Roy Rogers drinks."
"I remember when my parents would take us to a 'fancy' restaurant and we would be able to order these."
"I felt so adult! With the skinny straw and the maraschino cherry..."
~ Iron_Chic
"Okay but low key though… I still love myself a Shirley temple."
"Like if someone were to offer me one I definitely wouldn't turn it down."
~ faithle97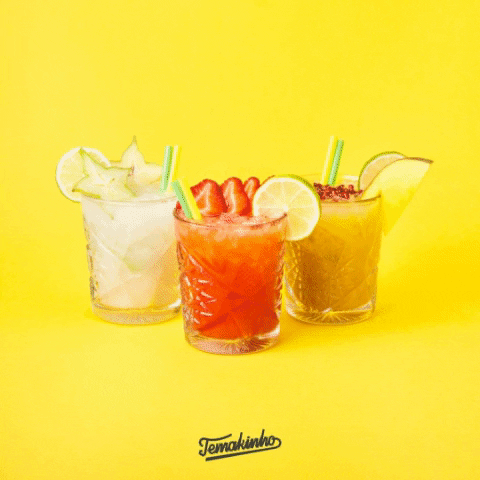 Giphy
Welcome to the Club
"As a kid I thought going to a restaurant and having a club sandwich was the height of sophistication. Probably because I learned about club sandwiches from a family friend who introduced me to them."
"I used to think the little toothpicks with the plastic frills that held the sandwiches together were sooooo fancy. I always brought my toothpicks home with me to play with."
~ Bebe_Bleau
Processed Foods
"My friends whose kitchens were filled with junk food like Captain Crunch, Twinkies and Ding Dongs, hot dogs and American cheese."
"I thought they were so fancy and I was so jealous."
"My mom cooked from scratch every day, and we thought we were so neglected because she wouldn't buy that sh*t for us to eat."
"We were so lucky. Thanks, Mom."
~ riceme0112358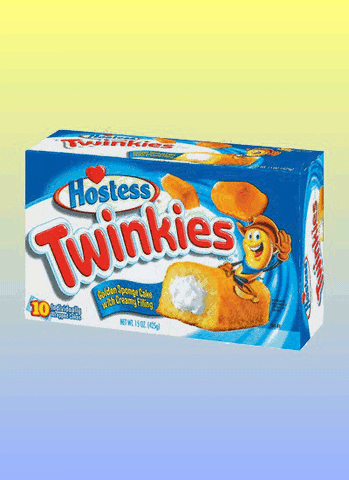 Giphy
Ooh la la!
"Viennetta ice cream cake was the peak of fancy for me."
~ KaleidoscopeVast9290
"I came here to say this! They marketed it really well to 7-14 year olds."
~ Holiday-Armadillo-34
The BIG Box
"Back in my day, kids who had Crayola 120 colored pencils were considered the elites of society."
~ Prism_Red
"Or the Crayola Crayons with the sharpener on the back."
~ Spoozle64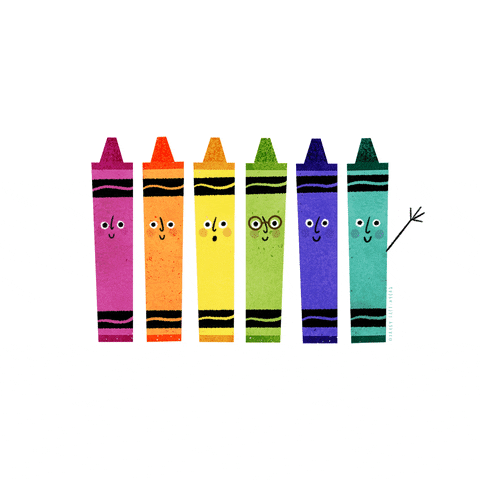 Giphy
A World Tour in a Mug
"A cup of General Foods International Coffee to cap off your five star evening. Might I recommend the Suisse Mocha?"
~ Smooth_Riker
"That was upper class shiz that I begged my parents to buy for company."
"Turns out, Folgers out of the red can was all encompassing; for home and company. Sigh."
~ burgerg10
"My 10 year old self would walk around my room sipping a cuppa and pretending I was grown in my own apartment."
~ odd_kumquat
It's the Foil Wrapper
"Ferrero Rocher chocolate."
~ SirRobynHode
"Richard Gere did the commercials in a tux. I thought these must be the most fancy and expensive chocolates imaginable."
~ Either-Durian-5517
"Dude I'm 22 and they're still fancy to me."
~ rubbersoulelena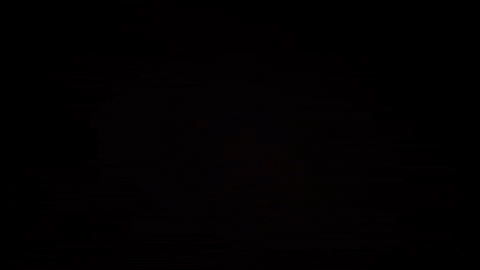 Giphy
Under Glass
"Desserts in the display cases (eclairs, bon bons, petifores, etc...)."
~ Med_Vamp
"This jogged my memory of those iced cookies they'd have on display at Giant (American grocery store)."
~ nicheencyclopedia
Pardon Me, Do You Have Any?
"For some reason, as a kid I thought Grey Poupon was some fancy delicacy by the French. I imagined some fancy guy with a gray wig slathering it on a baguette."
"Like only the rich had access to it."
"It's just mustard. WTF. Still haven't had it."
~ JackfruitCurry
"When I got married, my dad insisted upon renting a Rolls Royce to take hubs and me from the church to the reception."
"I jokingly asked the driver 'pardon me, do you have any Grey Poupon?' in my snootiest faux-British accent. He popped open the glove box and there it was!!!!"
~ RefugeefromSAforums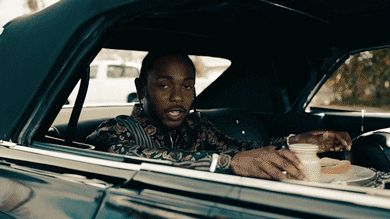 Giphy
Beep, Beep
"Old cars from fancy brands."
"Kids are always like 'whoa he drives a BMW' without realizing it's not impressive to drive a 1999 BMW in 2023."
~ slightofhand1
Get Some Quarters for the Bed
"Hotels were the fanciest as a kid, weren't they?"
~ Non-opisthokont
"I thought a motel or an inn was fancier than a hotel."
~ tobiiam
"Omg, yes! Lol, the vibrating beds were so fancy & fun! I'd always beg my parents to get me one."
~ Sad-Comfortable1566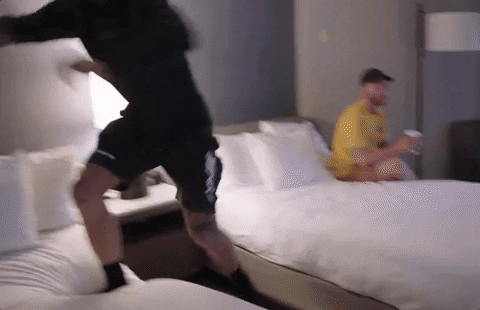 Jumping Michael Chiesa GIF by UFC
Giphy
But There's Cheddar in the Biscuits
"Red lobster."
~ MonsoonMermaid
"A guy I worked with (in the 90's) said he treated his women right."
"When he went out to eat, he took them to places like Red Lobster. What a baller!"
~ eastcoastme
"Oof, I took my junior prom date to Red Lobster back in '00. Sorry, Michelle…wherever you are."
~ kyd712
The Beer Fridge
"I thought that having a second, older fridge in your garage meant your family was rich.
"Actually, hell, if you had a garage at all I thought you were rich."
~ CoolBugg
"Didn't realize people used their garages for cars for YEARS. I still have a hard time wrapping my head around it."
"It feels like such a waste of storage space to keep a car in there. Where else do people keep lol their tools, holiday decor, and sh*t they don't want to throw out but also don't want to use anymore?"
~ Ithinkillgrowthis
"When we bought our house it came with a fridge in the garage."
"I audibly gasped."
~ Aggravating-Dig-8987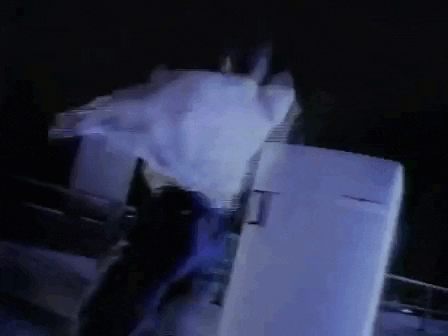 Giphy
My Father was in the military, but didn't want to live on United States Navy bases, so we lived off base in a trailer.
Back then, trailers were much smaller and easily moved from place to place. So each time my Father was stationed at a new base, our trailer was packed up and moved to a new trailer park near the new base.
Because of this life of trailer parks, my idea of luxury living wasn't a mansion—it was a double-wide trailer.
What did you think was fancy as a kid?
CW: suicide.
When we're asked how the "lonely guy" in high school was, we can all think back and come up with an example.
Some peers may have referred to them as weird for keeping to themselves, but sometimes, it's surprising what they end up achieving after all those years of seeming isolation.
Curious about others' experiences, Redditor Sad-[c-word]-420 asked:
"What happened to the lonely guy in your high school class?"
Major Career Move
"Well, I just googled him, and he's a Georgetown law professor."
- BulletDodger
A Simple, Happy Life
"The person I always thought of as possibly lonely retained the same couple of friends for the past 13 years, and they still seem to enjoy getting together and doing the things they did back then. Video games, anime, etc."
- ptbus0
The Lost Friendship
"I lost touch. You can't be a one-way street to someone forever."
- NewPickleballer
Data Science Things
"He is sitting in a data science conference reading Reddit."
"I am sitting in a data science conference reading Reddit."
- zykezero
Tragic Therapy
"He didn't like to be around people much, so he spent a lot of time riding his motorcycle alone, which he said he found therapeutic. He died at 20 in a motorcycle accident."
- Disastrous-Year571
Sometimes The Loneliness Sticks
"Still lonely, However, he worked his way up within a KFC franchise through high school and bought his first house early on even though he didn't do well at school. Then he worked in the army for 10 years and bought properties number two and three. "
"Now he works as a director on a cruise liner and goes from country to country by himself."
"No partners or girlfriends ever, but he's financially well off."
- ethereumminor
Secret Model
"He became an actual model for high-class perfumes and brands and not one those Instagram or TikTok 'models.'"
- dkguy90
"I was in the suburbs of Buffalo. A super quiet, shy, plain girl everyone kind of ignored, was modeling on runways in Paris or doing high fashion photo shoots in NYC from about age 13. No one knew until Senior year when she had her portfolio with her because some journalist was going to interview her at school."
- NYCandleLady
Shoutout to the Late Bloomers
​"I got a degree, got married, and started a career. Not much different from others, just started later."
- Ben_Thar
Success Stories
"He grew several inches after high school and went into tech. HE was very successful and now has a supermodel wife and a beautiful family."
"Another guy became a pediatric surgeon. He was married and had a daughter... Over the years his wife disappeared from his Facebook post and it was just him and his daughter. In a few years ago, he married a supermodel Eastern European nurse."
- wastingtoomuchthyme
Nothing Short of Tragic
"He joined the army and then literally went AWOL two years later. No one has seen or heard from him since. His mom posts his missing person flier up on my hometown's Facebook page every year on his birthday. It's really f**king sad."
- nails_for_breakfast
Funny in the End
"He became an entrepreneur of a really successful company."
"He employed the three jokers who used to bully the heck out of him. They still don't know who he is."
- AbsurdFormula0
"'Employed the three jokers.'"
"Is he Batman?"
- panzer22222
Hard Work Pays Off
"That was me. I always sat at my own table with the occasional foreign exchange student."
"I got out of school and worked really hard. I just turned 48 and I still haven't peaked. I have a large portfolio of real estate and do a lot of traveling."
"I wanted something more for myself but I didn't really have that confidence until after school. I now live an incredible life. There is hope for us losers who aren't afraid of a little work."
- kjschaben
Wishing Them Well
"He was the smartest person I ever met. He was very quiet, kept to himself, and did 110 percent on anything he was ever given to do. He always got the best scores."
"Me and my best friend were the second and third place, but it wasn't worth chasing first place with him around. We always tried to be his friend, but he wasn't interested in friends. He was always polite but didn't seem to want friends. He always accepted me as a friend on social media though, and we were always friendly."
"I was 21 when he posted for the first time on Facebook. It was a suicide note. Thank God someone got to him in time. I messaged him after and let him know I understood and he could talk to me."
"He sent me a long message back, and I understood so much of what he was saying. The constant pressure to be perfect, the trap of trying to please your parents, the spiral downwards when you realize you aren't a superhuman… I had no idea how much pressure his parents were putting on their kids."
"We talked for a bit, but he eventually stopped responding, and I moved to a different country."
"I hope he's doing well now, he is an amazing guy. Love ya Scott, if you ever see this."
- lorealashblonde
A Thriving Life
"He ended up graduating top of the class, got a full-ride scholarship to Cornel, got his master's, makes seven figures a year, and is happily married with two kids."
"I was one of his few friends in high school and the dude is doing amazing in all aspects of his life."
- Superb-Pattern-1253
Doing Just Fine
"I don't really know what happened to anyone from high school, and I'm okay with that."
- FireyToots
"Found the fellow lonely person."
- Kiltemdead
"So it seems the lonely guy from your high school class is doing fine."
- CleaningMySlate
"I don't know why, but this made me really proud of myself. Thank you random internet person for making this other random internet person feel good."
- FireyToots
Thinking back on high school, it's surreal to think about all the people we knew but have lost touch with, unable to really know what's going on in their lives anymore.
But some of us might hold a special place for the quiet kids and wondering how their lives turned out. Just because they were quiet in school doesn't have to mean that they didn't make huge change after graduation.
If you or someone you know is struggling, you can contact the National Suicide Prevention Lifeline at 988.
To find help outside the United States, the International Association for Suicide Prevention has resources available at https://www.iasp.info/resources/Crisis_Centres/